What's New on World Emoji Day 2021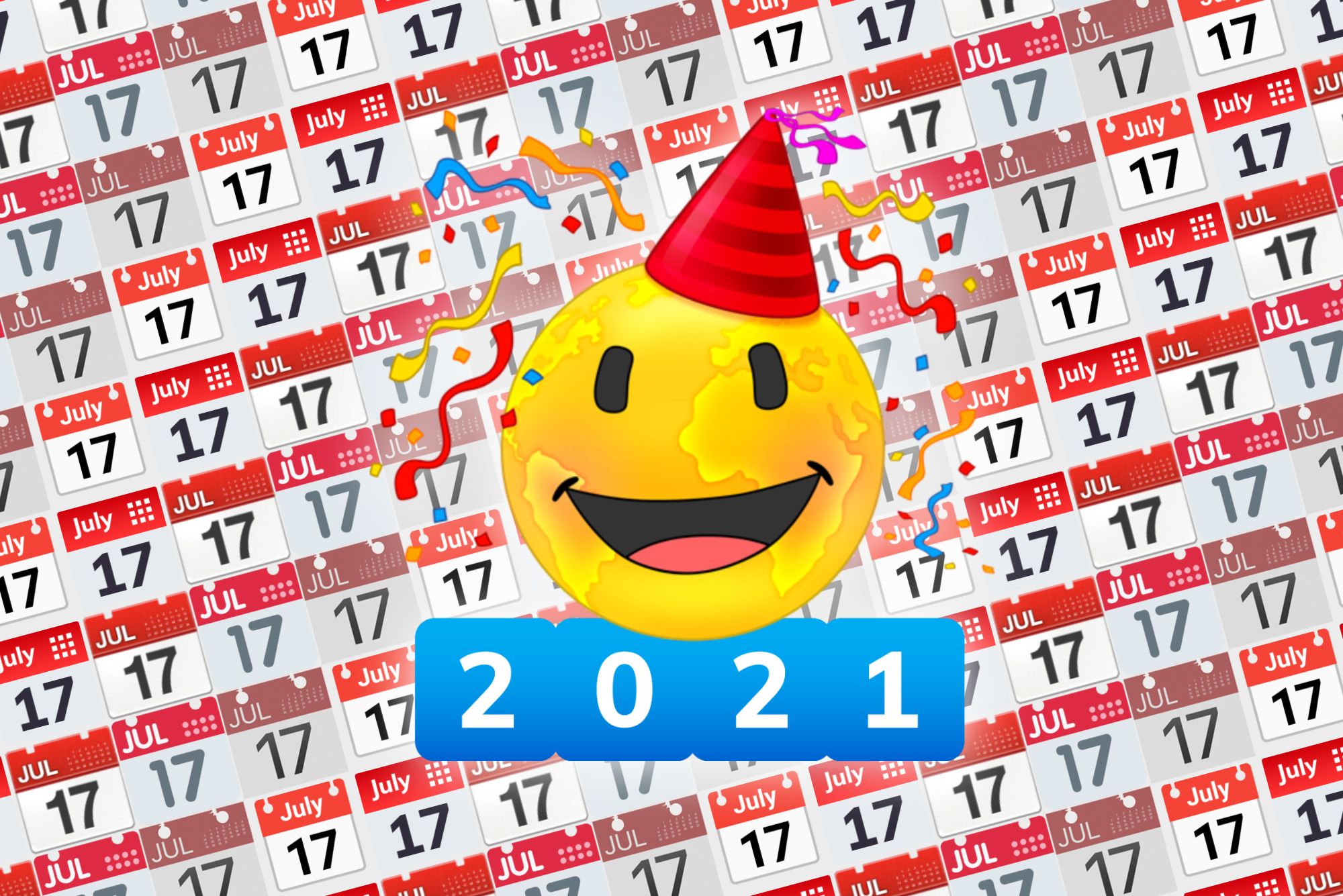 Happy World Emoji Day! Held on July 17 every year, here's our quick rundown on the day, and what has been announced this year. 🌎📅🥳
Why July 17th? It's all about the 📅 Calendar emoji:
Q: Which came first?
👉July 17 on the 📅 Calendar emoji, or
👉 #WorldEmojiDay on July 17

A: 📅 Calendar emoji.

Apple's calendar emoji has shown July 17 since 2012, two years before the first #WorldEmojiDay. The date originally stems from the iCal for Mac launch in 2002. pic.twitter.com/0NkKKdnIUX

— Emojipedia 📅 (@Emojipedia) July 17, 2021
As for today's unfolding festivities, I've curated the day's most interesting announcements, statistics, and awards-oriented happenings below. 👇
📣 Announcements
Google have announced that new emoji designs coming to a variety of their platforms (including Gmail!), but more importantly a way to ensure old Android phones get updates.
Microsoft revealed a cute new 3D emoji set. A select number of these are currently available now their Flipgrid social learning platform, with the full set coming to Microsoft Teams and Windows later this year. 🎨
Skype's set of animated emoticons are now displayed on Emojipedia alongside their Unicode-equivalent emojis. 🥳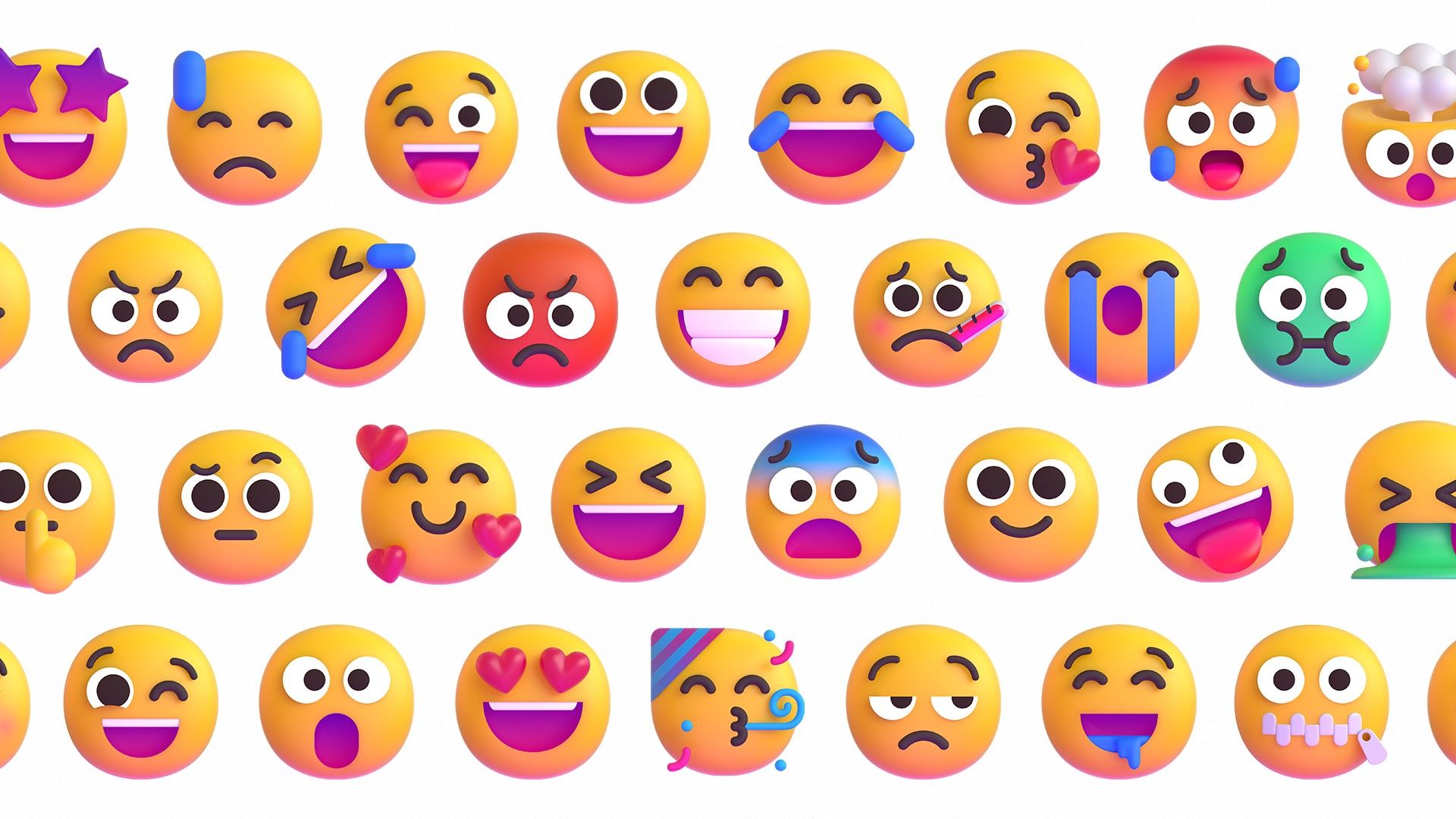 Above: Microsoft's new emoji designs, announced ahead of World Emoji Day 2021.
👀 New Emojis
Emoji 14.0 is due for approval this September. What better time than World Emoji Day to look ahead to the final candidates, to get a feel for what might be on phones in 2021-2022.
📈 Statistics
There's a lot of statistics around right now! Here's some that jumped out to me:
🏆 Awards
This year's World Emoji Awards results are in, with the following four winners: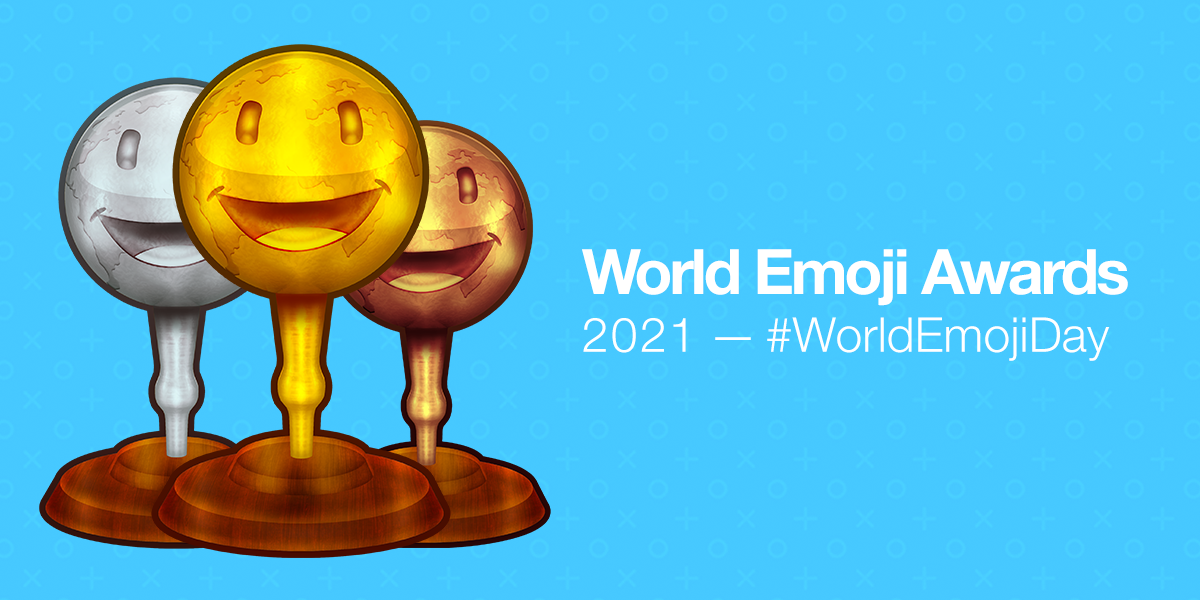 👀 More on World Emoji Day
While World Emoji Day always has interesting news, announcements and sometimes events or activities, that's not everything.
There's a lot that happens on World Emoji Day 2021 that is purely in the side of being a fun distraction on social media.
#WorldEmojiDay in jerz
___________
/⛰ 🍕 / 🏙
/🐢🍕🚄/ 🗽
/ ⛰🛬⛽/__ 🌊
\ 🚧 🥯🏖| 🌊
\🏛️🌲🏖| 🌊
/ 🎢🎡⛱️| 🌊
/ 🌲🥯🐢/ 🌊
/ 🚢 🐎 🫐/ 🌊
\ 🌽🍅 🐎/ 🌊
\ 🌽🍅 / 🌊
/ / 🌊
/_/ 🌊

— New Jersey (@NJGov) July 17, 2021
The playful side of World Emoji Day isn't generally covered in detail here on Emojipedia, but to see what's been happening the best place is the #WorldEmojiDay hashtag on your social platform of choice.
Or check out the official World Emoji Day accounts:
...and of course the websites: