New Fluent Emoji Designs From Microsoft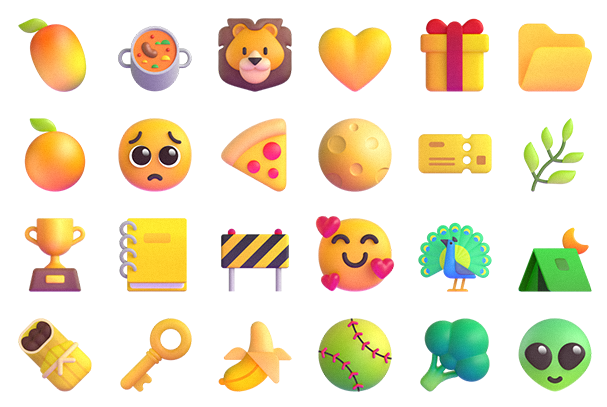 New emoji designs from Microsoft are being shown today as a preview ahead of World Emoji Day.
These designs are a long way from the existing thick-outlined set currently available on Windows, which have proved contentious over the years.
Details have been shared on the Microsoft Design blog, which includes a look at the thinking behind the overhaul.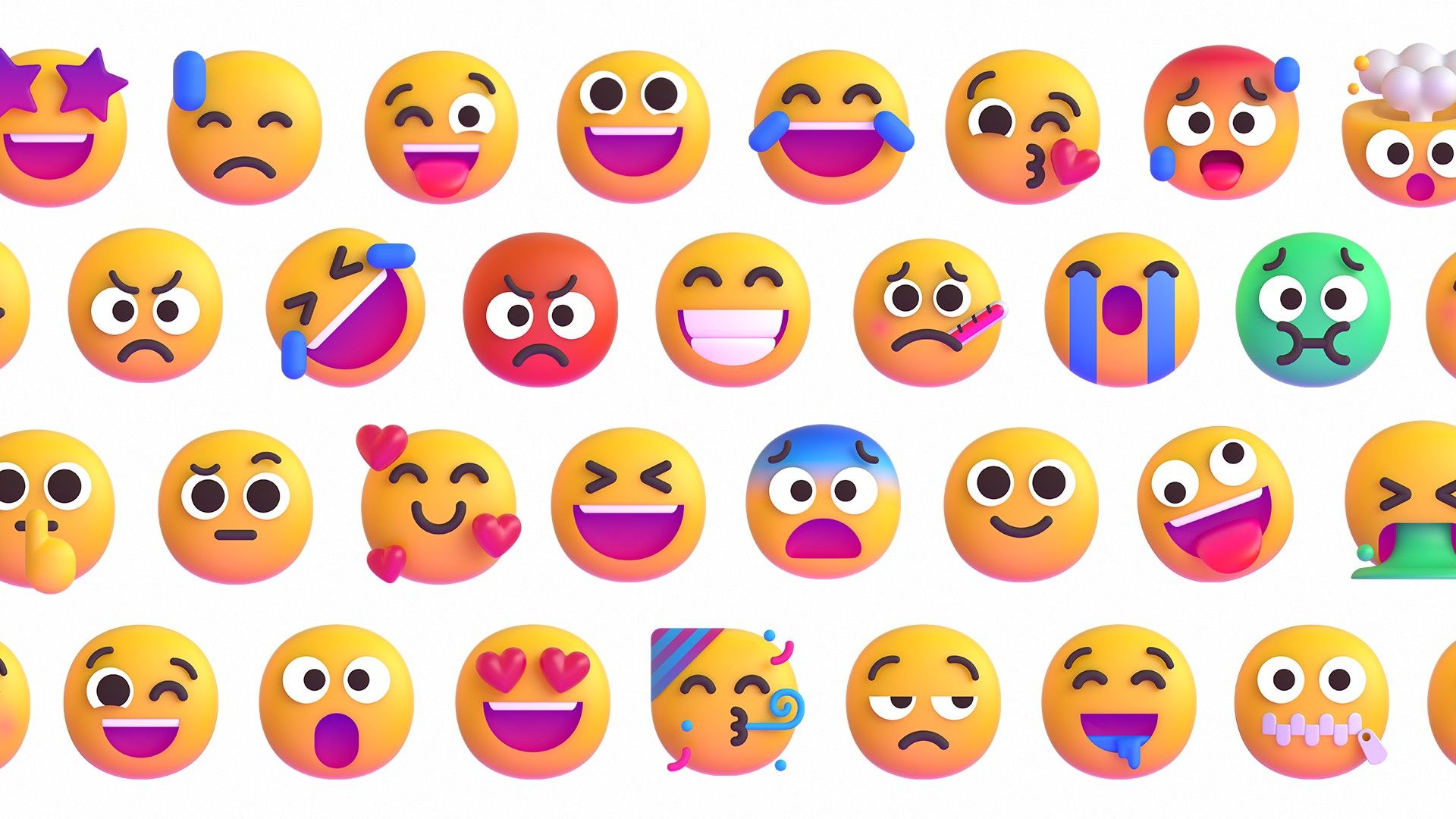 These new "Fluent" emoji designs are a complete reimagining of Microsoft's current emoji aesthetic, which is shown below: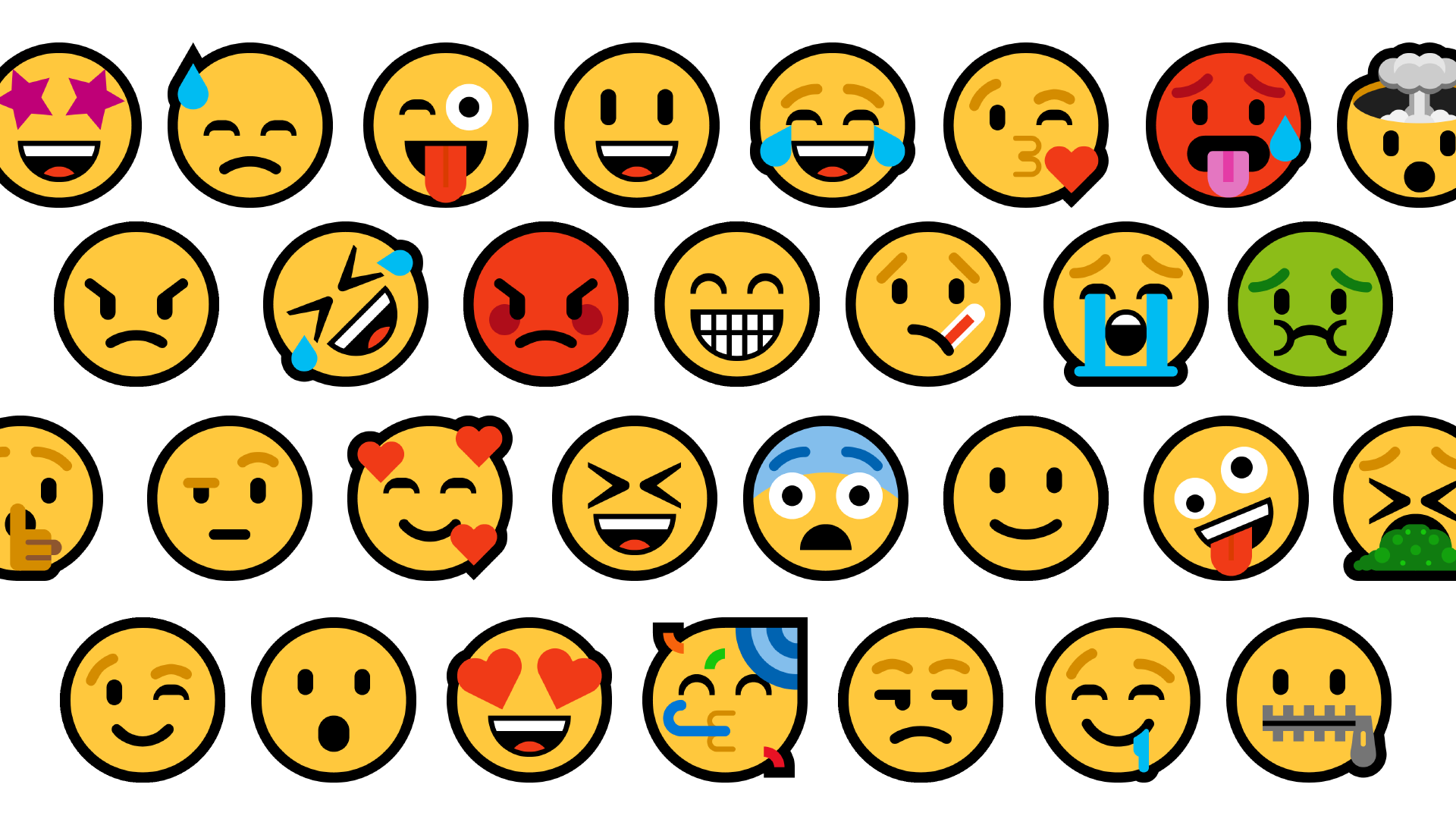 Today is just a preview, with release coming to Microsoft products over the coming year.
Happy early #WorldEmojiDay! We're rethinking our emoji to better reflect the world we live in and create a more expressive, emotive, and cohesive experience. From a simple expression 😊 to stylized animal friend 🐙we've got you covered across all the feels https://t.co/vhr5P1UAXY pic.twitter.com/sha5hkN3ug

— Microsoft Design (@MicrosoftDesign) July 15, 2021
The new set of emoji designs includes support for Emoji 13.1, which is not yet available on either Windows or Windows Insider beta builds.

Above: 😶‍🌫️ Face in Clouds, 😮‍💨 Face Exhaling, and 😵‍💫 Face with Spiral Eyes from 2020's Emoji 13.1 as they appear in the new Fluent emoji set.
Below we've compared select emojis from today's new Fluent style with those of Microsoft's current emoji set. The new Fluent style emojis are presented in a static format, though Microsoft has stated that the majority of designs in the Fluent emoji set will be animated.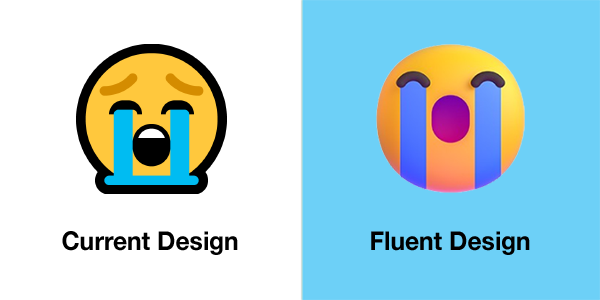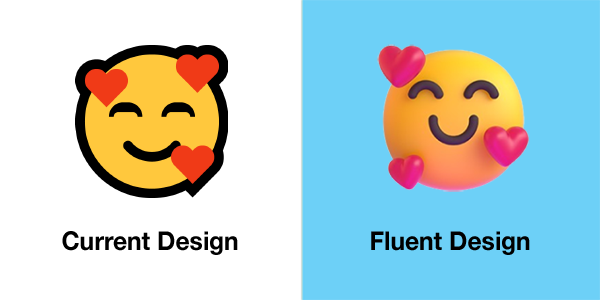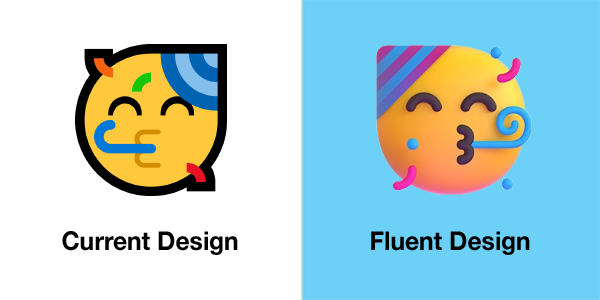 📎 Paperclip now appears as a familiar face:
July 17, 2021
In fact, it was through a tweet about showing Clippy as the 📎 Paperclip earlier in the week that we were first given a preview of this new emoji set:
If this gets 20k likes, we'll replace the paperclip emoji in Microsoft 365 with Clippy. pic.twitter.com/6T8ziboguC

— Microsoft (@Microsoft) July 14, 2021
📶 Release
A subset of the new Fluent emoji designs are now available on Microsoft's social learning video platform Flipgrid.
This design set is then expected to be implemented on both Windows and Microsoft Teams by the end of 2021.
📖 Read More