New Emojis in 2021-2022


A saluting face, biting lip, coral and a low battery are among the emojis up for approval later in the year. These are currently draft candidates for the next emoji release versioned Emoji 14.0.
---
Update: Emoji 14.0 is final as of September 2021. See the full list of new emojis or the overview of What's New in Unicode 14.0.
---
Other inclusions on the draft list are consistent gender options for pregnancy and royalty, 'heart hands', and the ability to choose from 15 different handshake combinations.
With #WorldEmojiDay on 📅 July 17, we take a look at what the next emoji update might bring.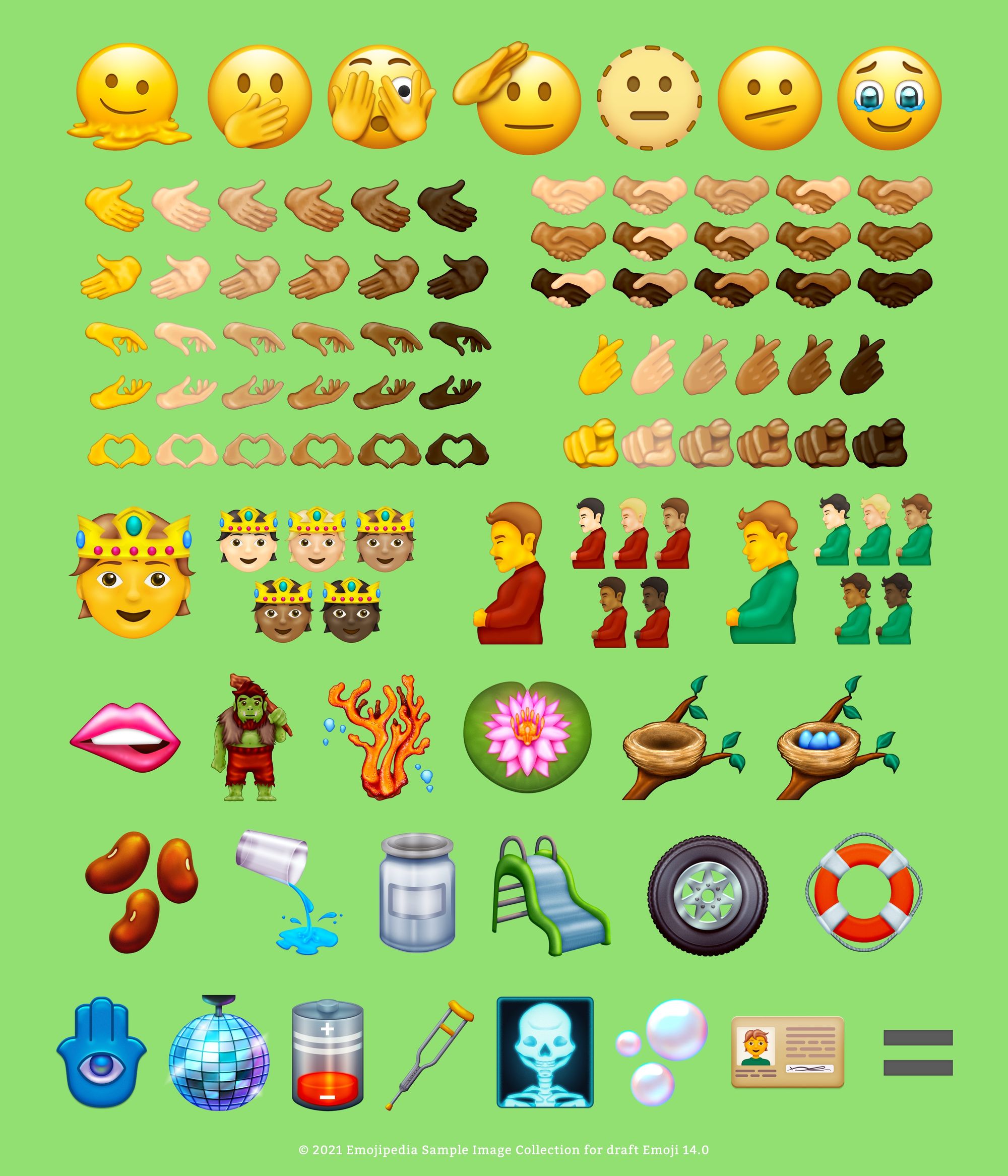 As this is only a draft emoji list, each emoji is subject to change prior to final approval in September 2021.
You can vote for which you are most looking forward to in the Most Anticipated Emoji award, being drawn on July 17 aka World Emoji Day.
Designs shown here are Emojipedia Sample Images, just one way in which these emojis might look. Actual vendor designs will vary from those released by major vendors, and Emojipedia's own sample images may also be updated when Emoji 14.0 final is released.
See also, the Unicode 14.0 draft release notes, and draft emoji candidates page. The latter includes recommended keywords and proposal documents.
📲 New Emojis
Expect to see more about this later in the year when the final version of Unicode 14.0 and Emoji 14.0 is released on September 14.
In past years, the majority of draft emoji candidates end up included on the final list. This list in particular has been worked on for a longer period of time, after Unicode 14.0 was delayed due to COVID-19.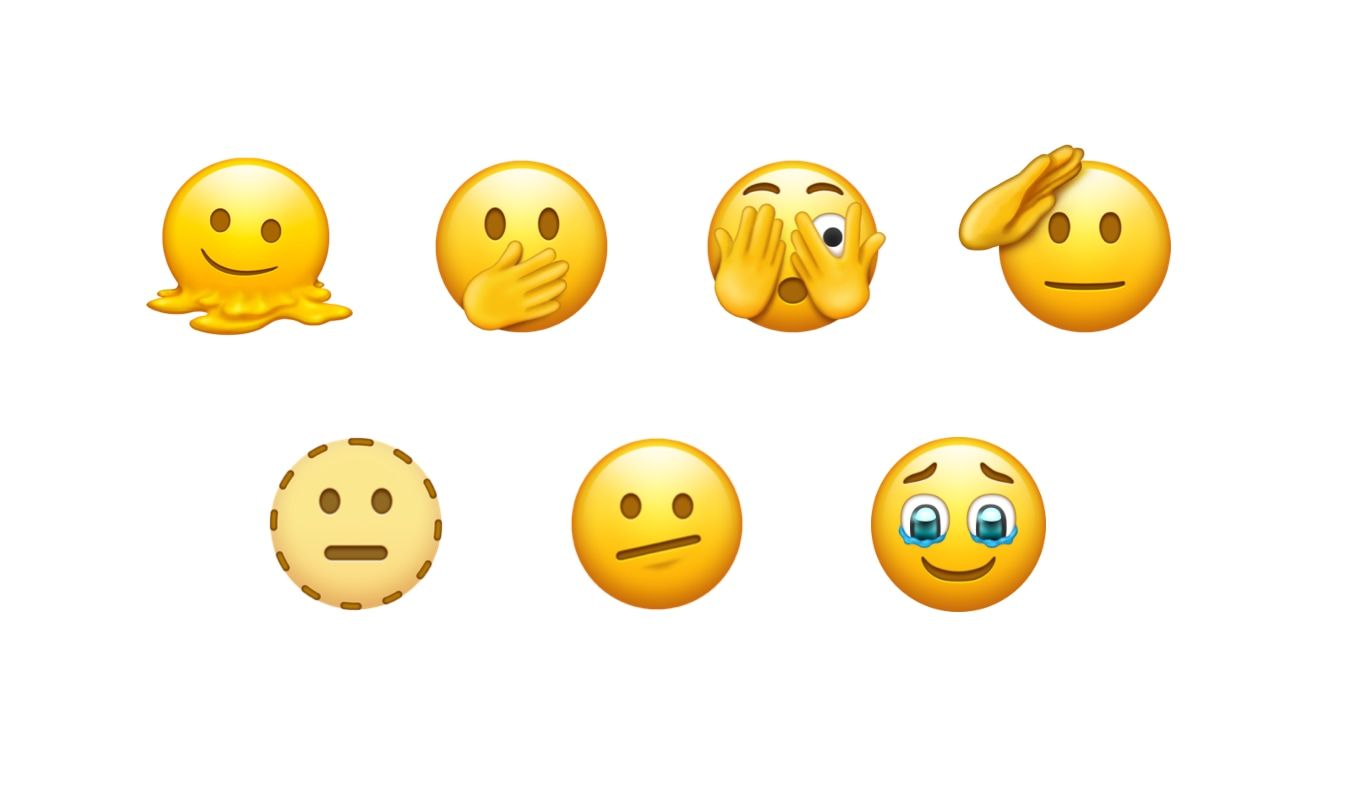 A few notes on some of the entries: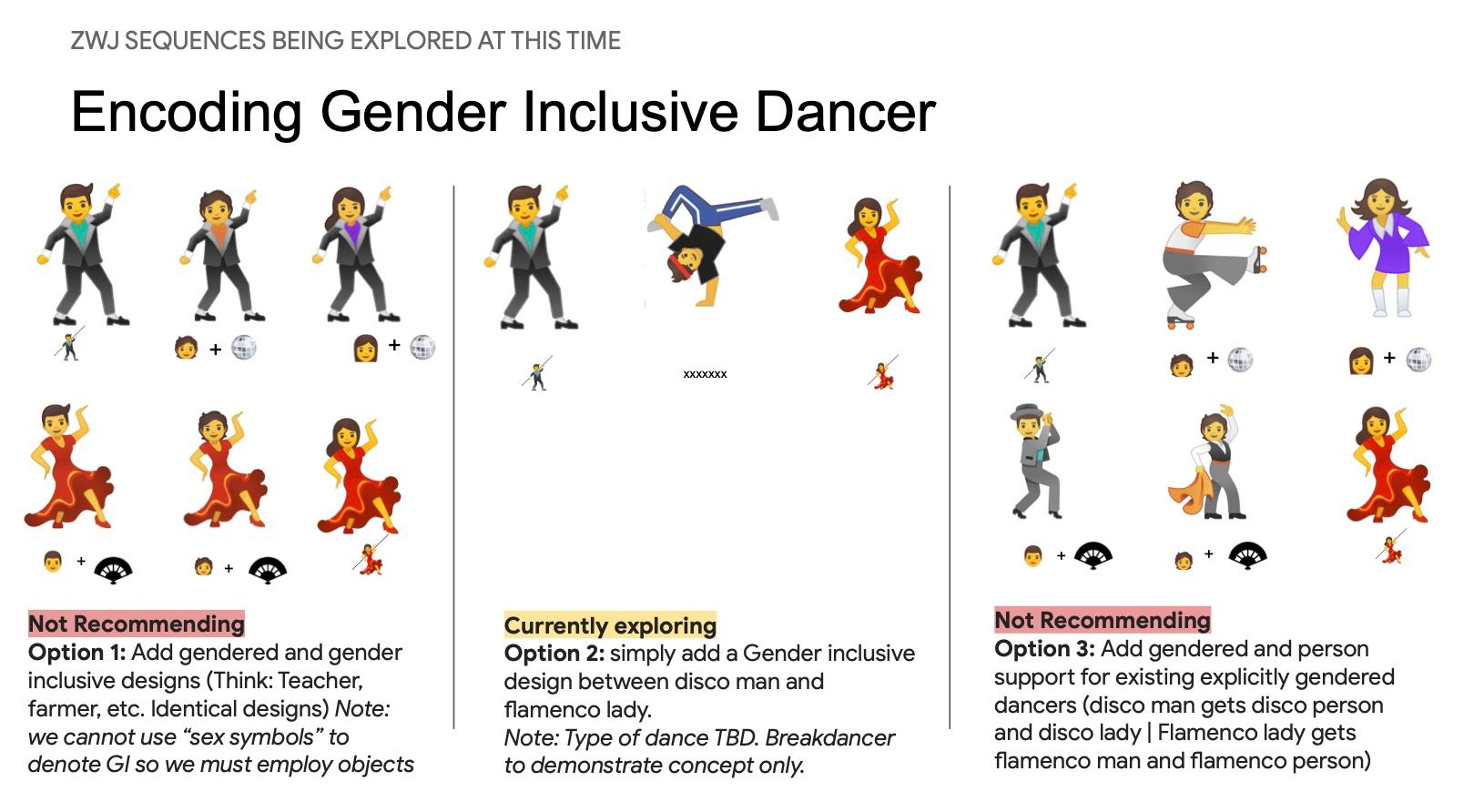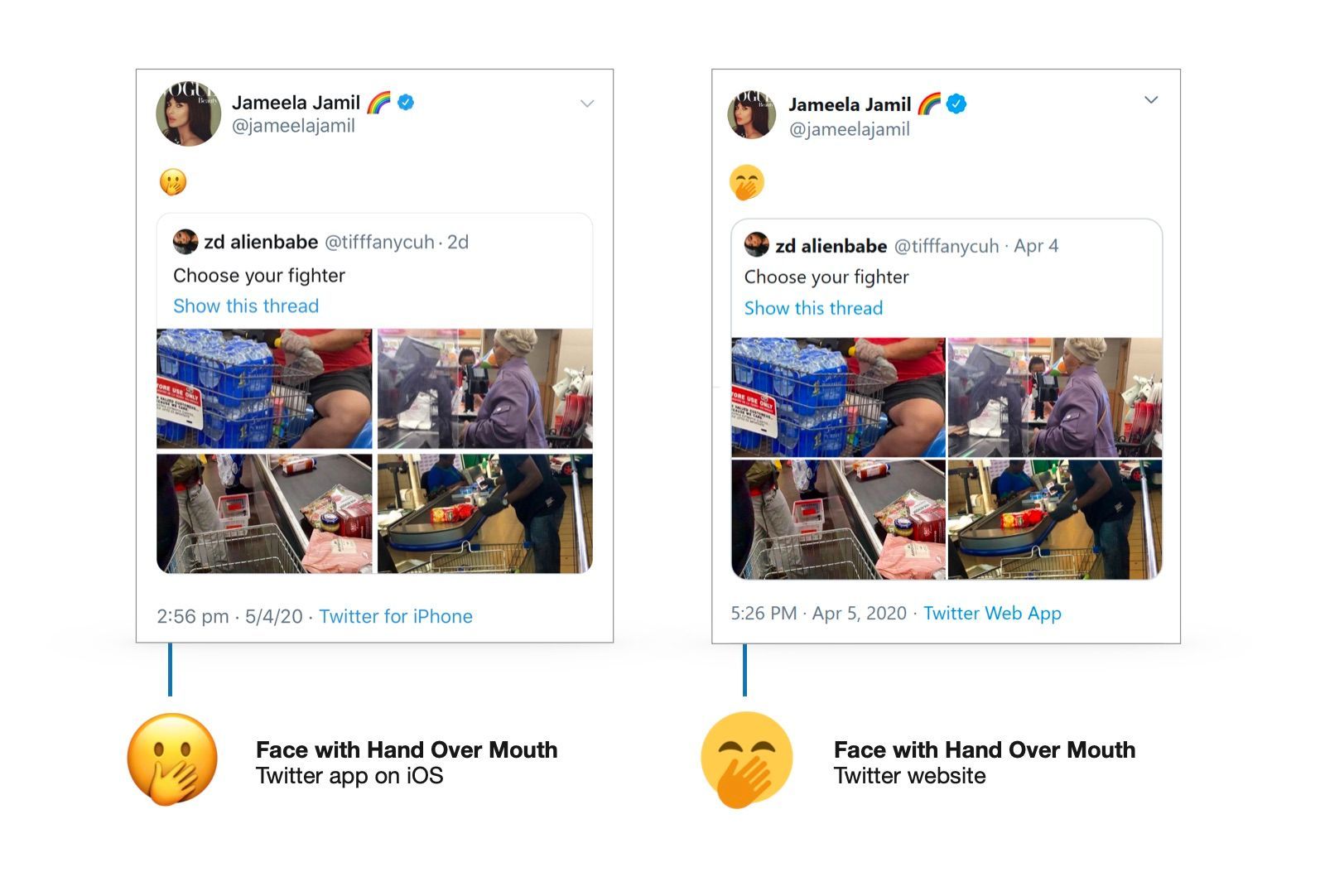 View all Emojipedia Sample Images here, or see more about draft Emoji 14.0.
🗓 Emoji Timeline
When will you get the new emojis? Two parts to this:
It is yet to be confirmed which emojis are in the final version of Emoji 14.0. The final version is likely to resemble this draft list, and no new emojis will be added at this stage. But there's always a remote possibility of a change or removal ahead of September
Release dates for emoji support always vary by operating system, app, or device.
Expect to see some companies come out with early emoji support in late 2021, and the majority of updates to take place in the first half of 2022.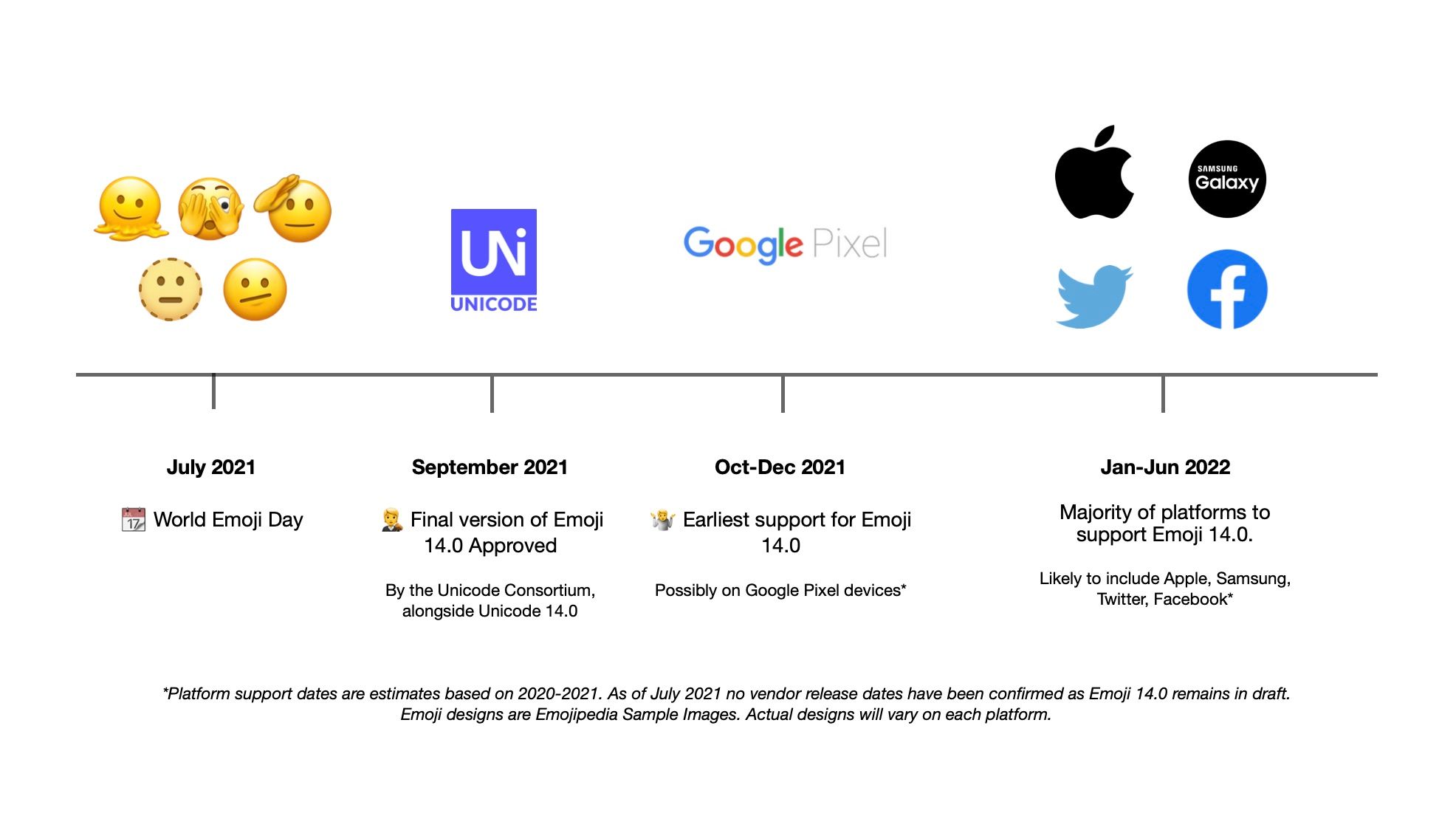 The most recent emoji update – Emoji 13.1 – was approved in September 2020, and came to Pixel phones in December 2020, and iOS in April 2021.
Many other Android phones, including Samsung devices, still don't have emojis from that release, potentially as a result of Unicode's new release schedule.
🗳 Vote Now
Voting is now open for the Most Anticipated Emoji award.

This isn't a part of the approval process, just a fun way to gauge which draft emojis people are most keen to use. So get voting, and the winner will be revealed on July 17 aka World Emoji Day.
Vote now and follow the results on Twitter.