When are the new emojis coming out?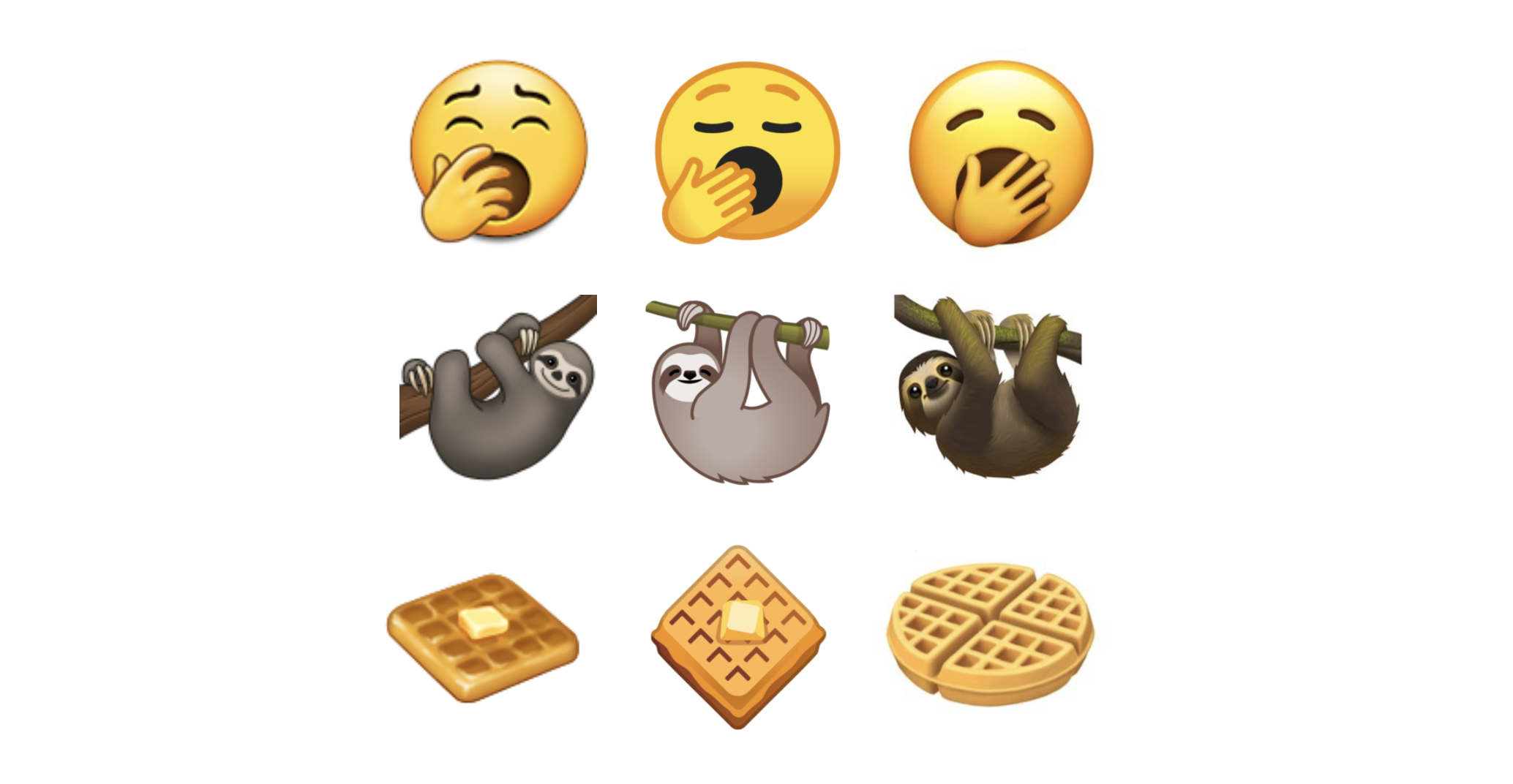 New emojis were approved by the Unicode Consortium as part of Emoji 12.0 in March 2019. So when do they arrive on phones?
The rollout date for each platform varies. On iOS, updates apply to all apps at the same time, as emojis are provided system wide. On Android, many apps have their own rollout schedule: WhatsApp is on its own timeline, as is Twitter with Twemoji.
Samsung phones run Android, but use their own emoji set too. Here's when to expect new emojis on each platform.

New Emojis Already Released (First Half of 2019)
The following platforms already support the 230 new emojis added in Emoji 12.0:
Twitter
Twitter uses its own Twemoji set on the Twitter website and Twitter for Android. New emojis rolled out in Twemoji in June 2019, and so are already available on the web and Android.
Users of the iOS Twitter app see native system-wide emoji support from Apple, so will need to wait for an iOS update.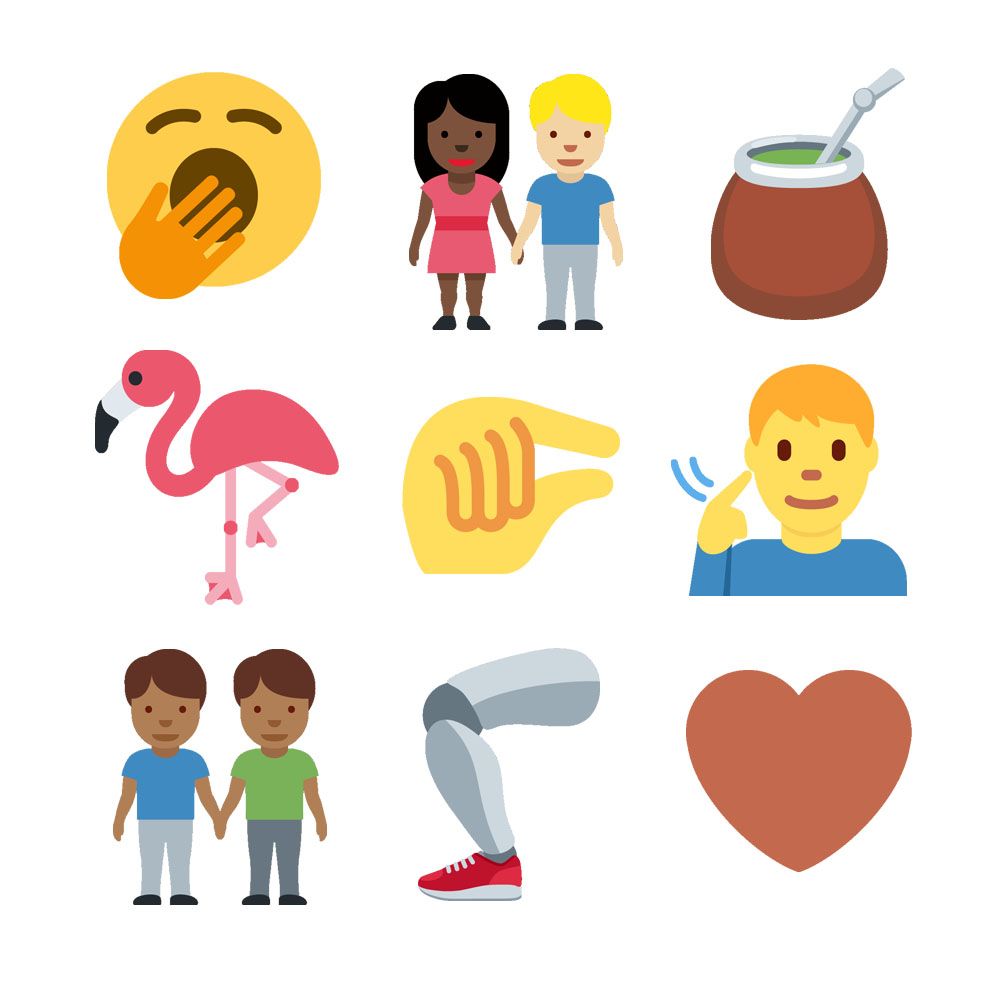 Microsoft
Microsoft began rolling out Windows 10 May 2019 Update in May 2019, which added support for Emoji 12.0.
Users with this update already have new emojis, but this has not yet reached all Windows 10 users due to the staged rollout process used by Microsoft.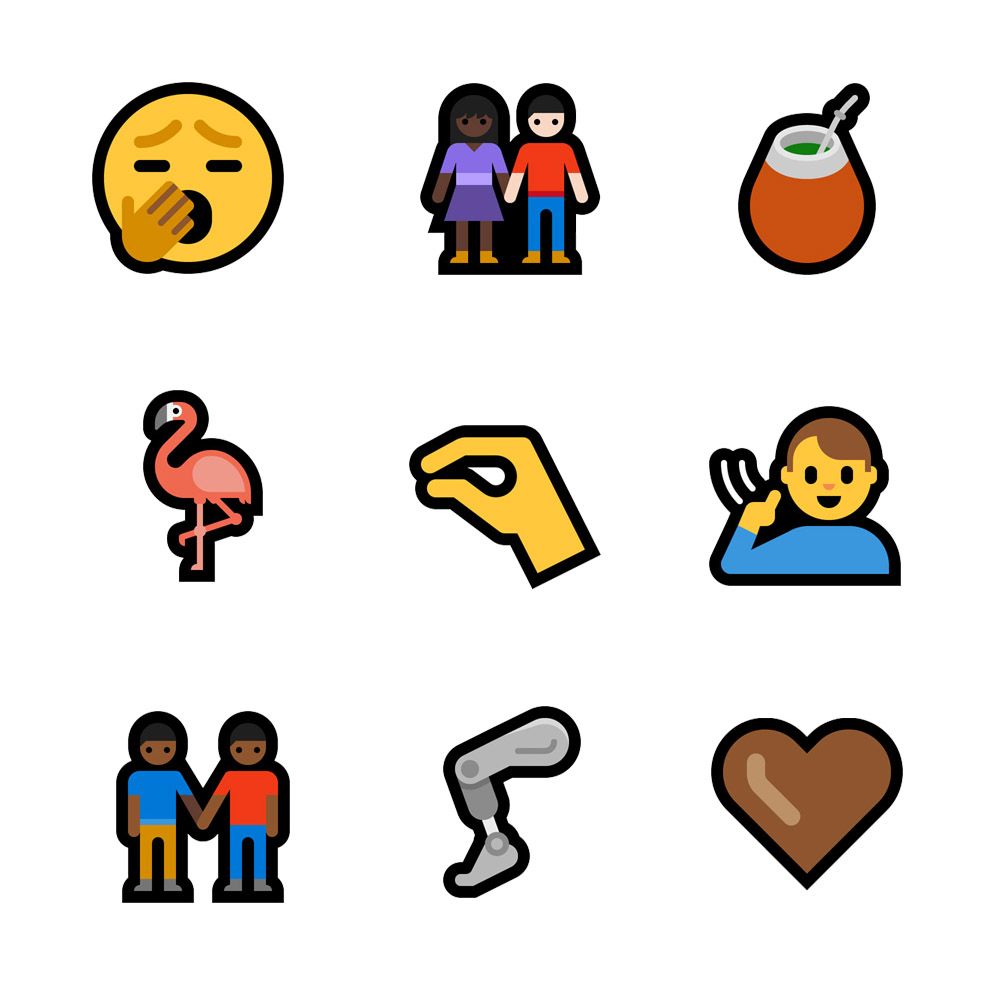 New Emojis Coming Soon (Second Half of 2019)
The majority of vendors will be rolling out new emoji support in the second half of 2019.
This means users of iOS, updated Android phones, Facebook and WhatsApp should be able to use the new emojis by the end of the year.
Estimates for new emoji releases in 2019 as follows:
🔜 August 2019: Samsung
🔜 September 2019: Google (estimate, in beta now)
🔜 October 2019: Apple (previewed, not yet in beta)
🔜 November 2019: Facebook (estimate)
🔜 December 2019: WhatsApp (estimate)
Samsung
The Samsung Galaxy Note 10 already includes new emoji support on pre-release models sent to reviewers, and comes to the public on August 23, 2019.
No date is known for the wider release of the One UI software update for other Samsung phones.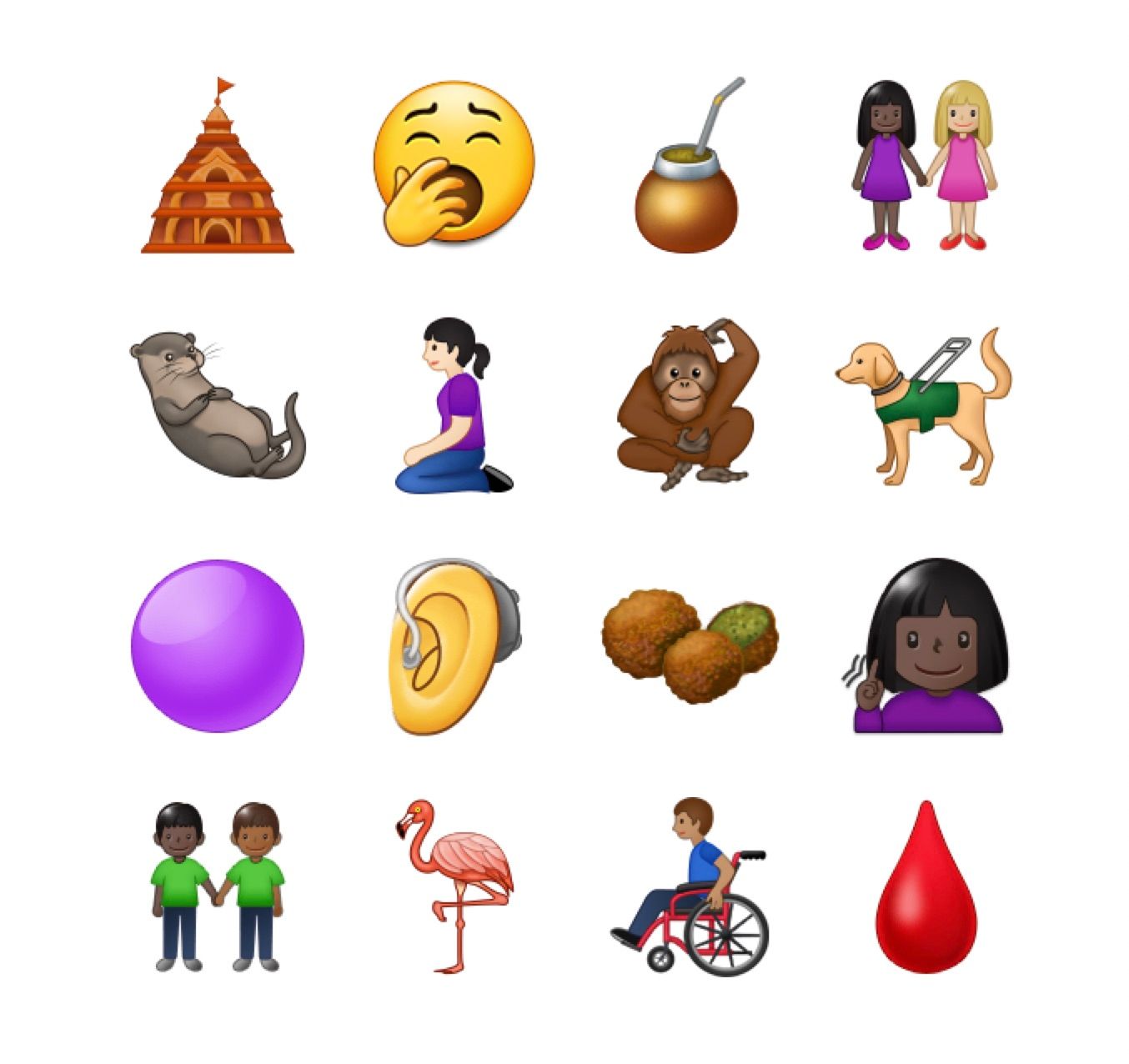 Google
Google has been testing new emoji support in the Android Q beta since May 2019, and is set to publicly roll out this update in late August or September 2019.
An update to Gboard - required to actually input the new emojis - is also available and shows the new emojis if running the Android Q beta.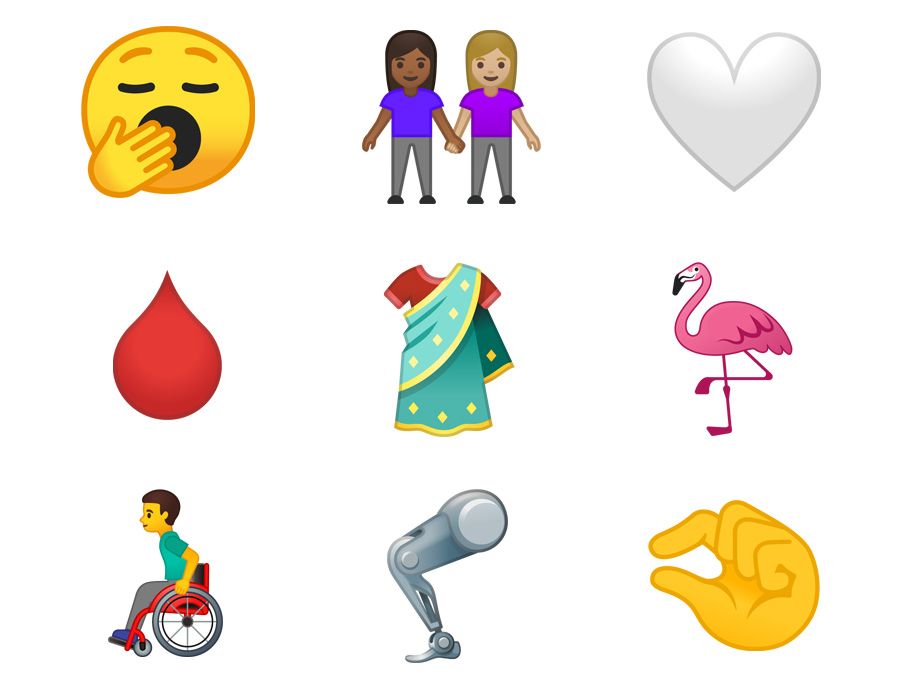 Apple
One of the most frequent questions asked by Emojipedia users is when Apple will release its new emoji support each year.
Despite having less marketshare than Android, the fact that iOS updates are released to such a large number of devices on the first day tends to give more certainty to users that the new emojis can be interchanged, compared to Android and Windows which roll out over a longer period of time.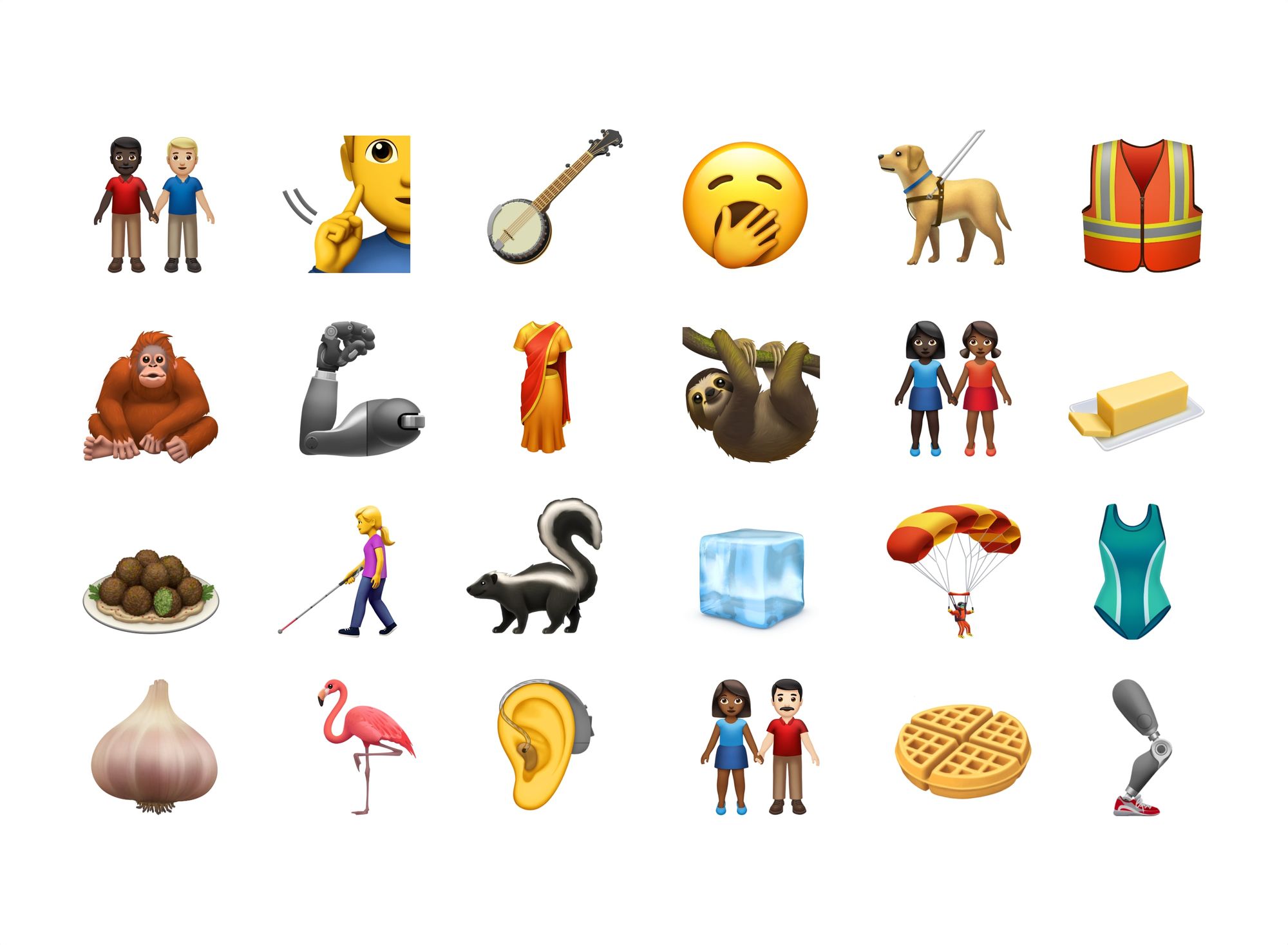 Apple has confirmed new emoji support to be coming to macOS and iOS in "fall 2019" which means iPhone, iPad and Mac users should be sending and recieving new emojis by the start of November 2019.
In the past few years Apple has opted to include new emoji support around 4-6 weeks after the main iOS update for the year. Last year: iOS 12.1 in October 2018, the year before: iOS 11.1 in October 2017.
Facebook
There have been rumblings of new emoji support appearing for select Facebook users. This follows a past trend where a small subset of new emojis appear for a small number of users, ahead of a months-long rollout to other users for the full set.
No release date has been provided by Facebook for new emoji support. The new emojis for 2018 were tested for months last year, and considered final as of December 2018.
WhatsApp
WhatsApp tends to update its new emoji support late in the year, sometimes spilling into the next year. This applies to Android and web users only, as WhatsApp for iOS uses the native system-wide emoji font from Apple.
The most common pattern for WhatsApp will be to release new emojis in the WhatsApp public beta several weeks or months prior to the full release. The new emojis for 2018 were added to WhatsApp in January 2019.
What's new in 2019
Just want the list of which emojis are new in 2019? Check out Emoji 12.0.
What's coming in 2020
The draft emoji candidates for 2020 are being worked on right now. Check out Emoji 13.0 to see what might make the cut.