First look: Google's 2019 Emoji Update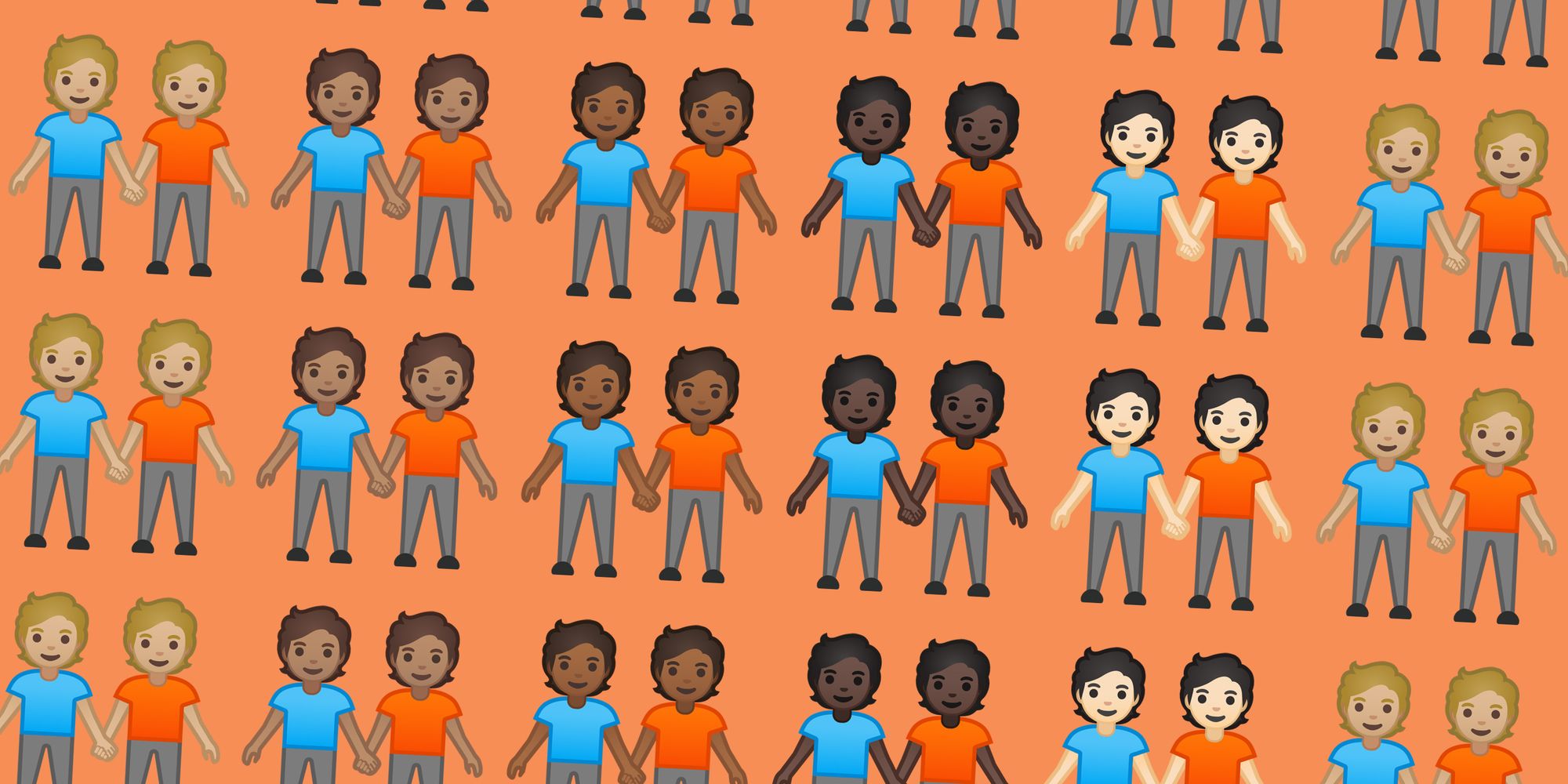 Google has today released their latest beta of Android Q. Available on a greater number of devices than any previous Android beta, the update includes a first look at new emojis such as yawning face, flamingo and white heart.
Today's update, entitled Android Q Beta 3, features all 230 new emojis contained within Emoji 12.0, as well as other less expected additions.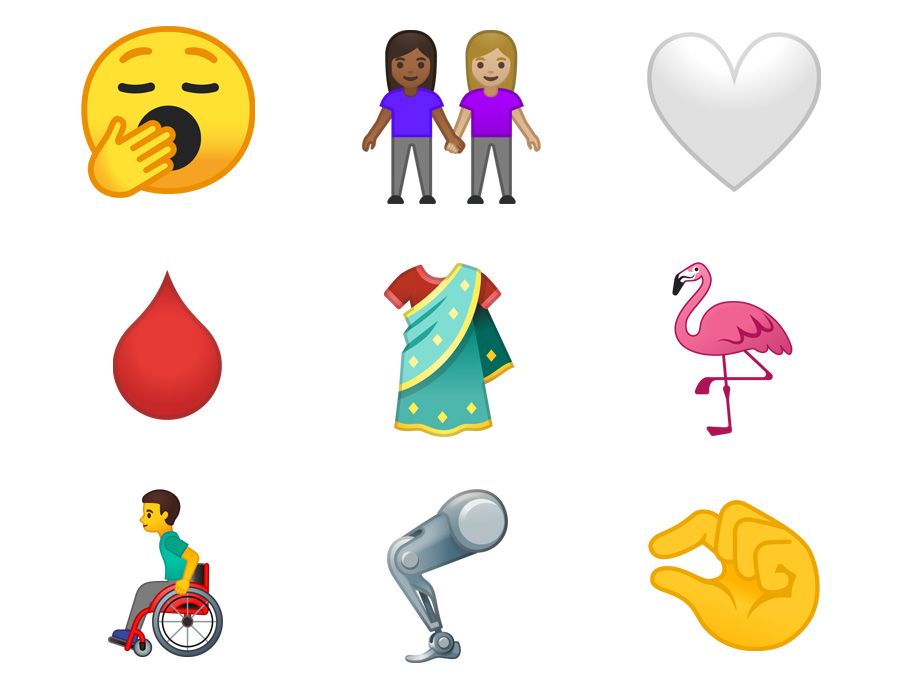 Above: A selection of new emojis designs featured in Android Q Beta 3.
It also features a considerable number of changes of previously-released emojis, with the majority of these modifications changing emojis that do not specify gender (such as 🕵️ Detective and 🙅 Person Gesturing No) within the Unicode Standard to have new gender-inclusive designs.
🆕 New
One of the major themes in Emoji 12.0 is greater representation for differently-abled people and accessibility-oriented devices.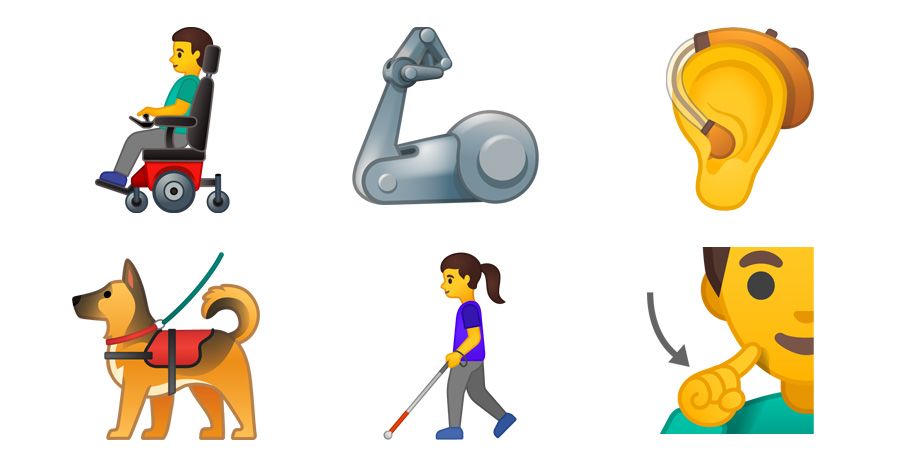 Above: Several of the new accessibility-orientated emojis as they appear in the new Android beta.
Another significant theme is that of people holding hands[1]. These new emoji designs allow for any combination of women or men holding hands[2] with a mix of the existing skin tone modifiers. For instance, in a pairing of two men, these could now have a mix of dark or light skin tone, or both have the same skin tone.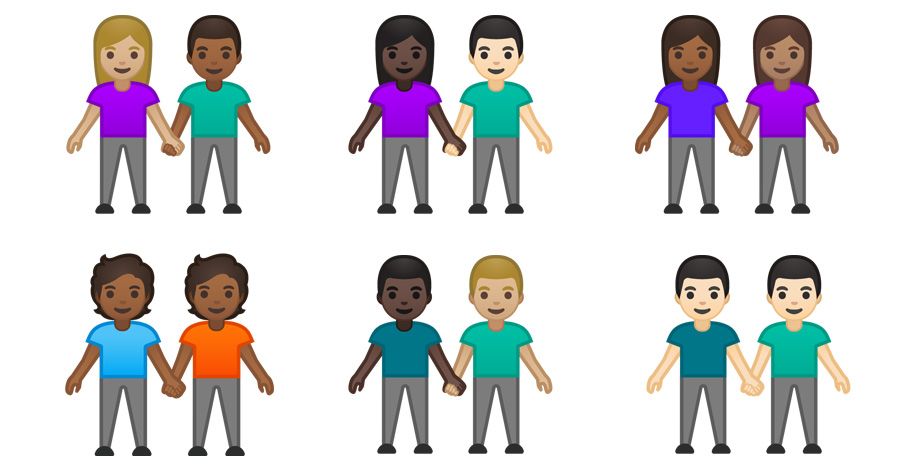 Above: Several of the new hand-holding emojis as they appear in Android Q Beta 3.
🆙 Changed
As discussed above, his update features a large number of design modifications for people emojis across the subcategories of professions (e.g. 👮 Police Officer), activities (e.g. 🏋️ Person Lifting Weights), poses/gestures (e.g. 🤷 Person Shrugging) and supernatural beings (e.g. 🧜 Merperson).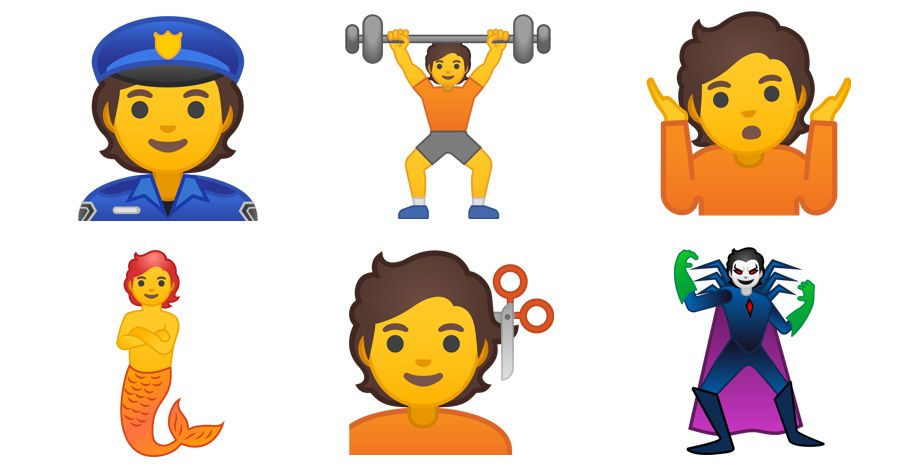 Above: a selection of the changed person emoji designs both before and after this update.
Prior to this update, Google opted to display non-gender-specific emojis like 💇 Person Getting Haircut and 🦹 Supervillain as if they were one of the gender-specific variants of that emoji (so, 💇‍♀️ Woman Getting Haircut and 🦹‍♂️ Man Supervillain respectively).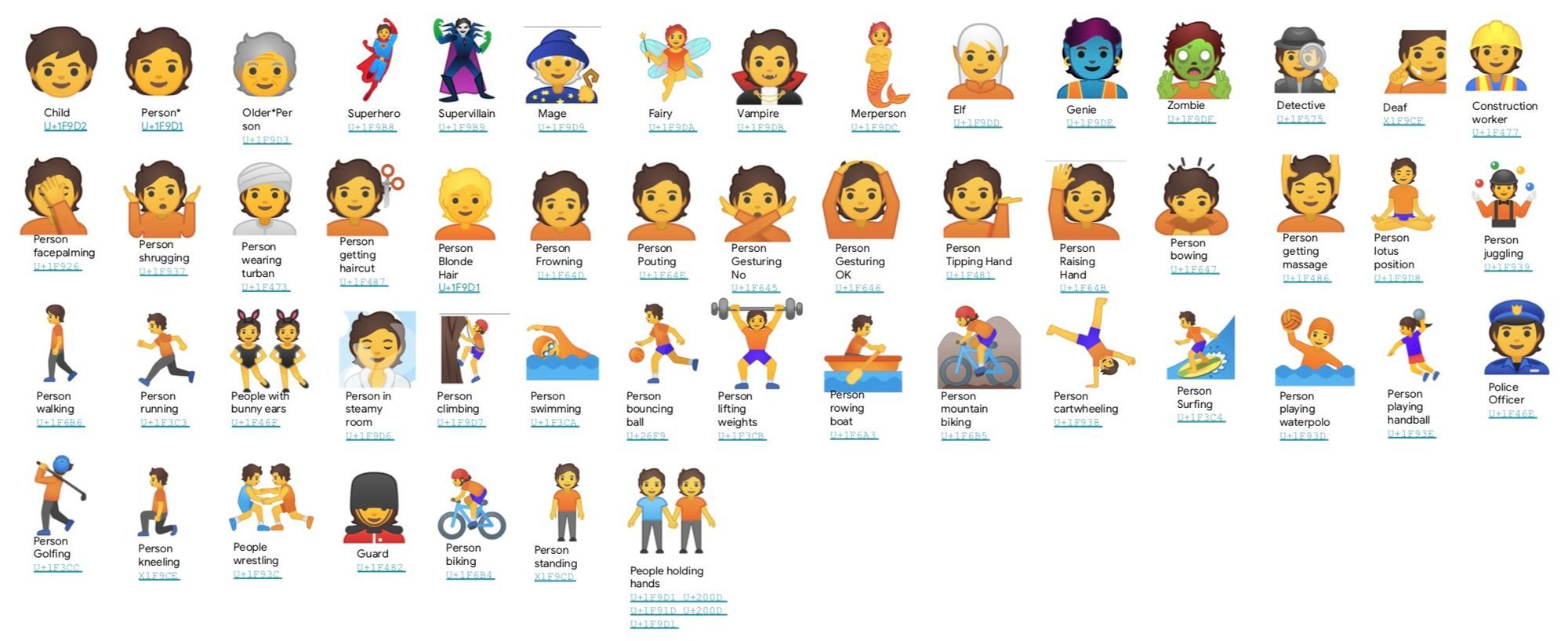 Above: A demonstration of the new designs coming to Android in 2019. Image: Google.
These more-inclusive changes were anticipated following a submission by Google to the Unicode Consortium in early March 2019, where Google indicated that it would continue to expand on previous steps towards greater gender inclusivity.
📶 Release
Android Q Beta 3 is available now for those with eligible devices. These include all Google Pixel devices as well as 15 other phones from manufacturers like Sony, OnePlus, Nokia, and LG. The official release is expected in fall 2019.
As with all beta software, the designs released by Google today are subject to change prior to the final release. It's worth noting that at this stage, Gboard doesn't yet show the new emojis, so while they are supported, input is mostly limited to copying and pasting any new emoji for now.
---
Commonly referred to as a couple - and often used for people in relationships, but the official names only note the holding of hands. ↩︎