First Look: Samsung's 2019 Emoji Update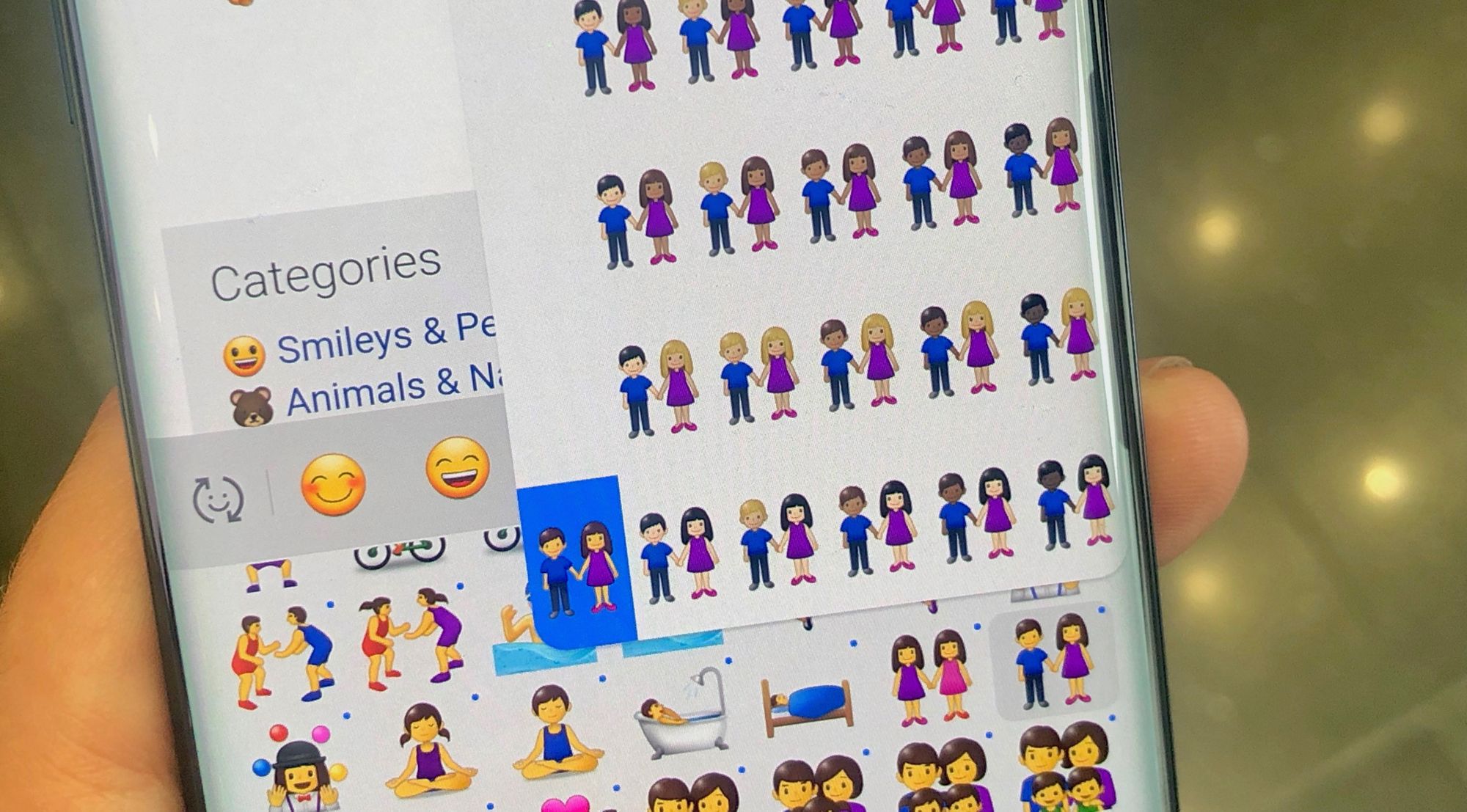 Samsung's Galaxy Note 10 will ship later this month with support for all the new emojis approved in 2019.
Among the updates are people with mobility aids such as a wheelchair, cane, or hearing aid, a flamingo, otter, yawning face as well as a full suite of colors for the heart, circle and square shapes.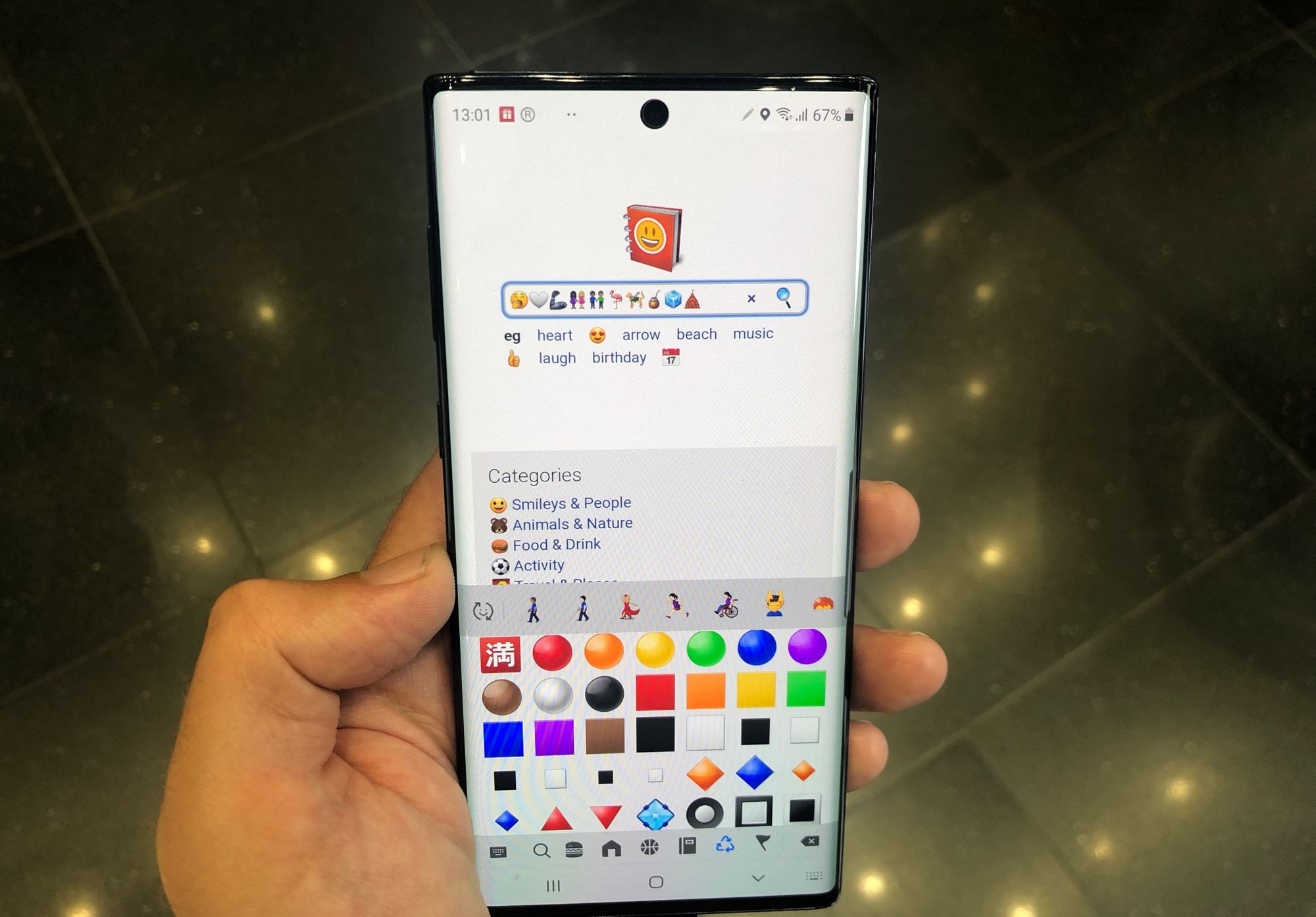 Samsung users will see new emojis available on the emoji keyboard, which seems obvious, but hasn't always been the case for previous emoji updates from Samsung which sometimes shipped with no way to input the new characters.
The exception here is new gender-inclusive emojis such as people holding hands or the deaf person have distinct appearances from the women or men, but are not shown on the keyboard. This might change in a future update.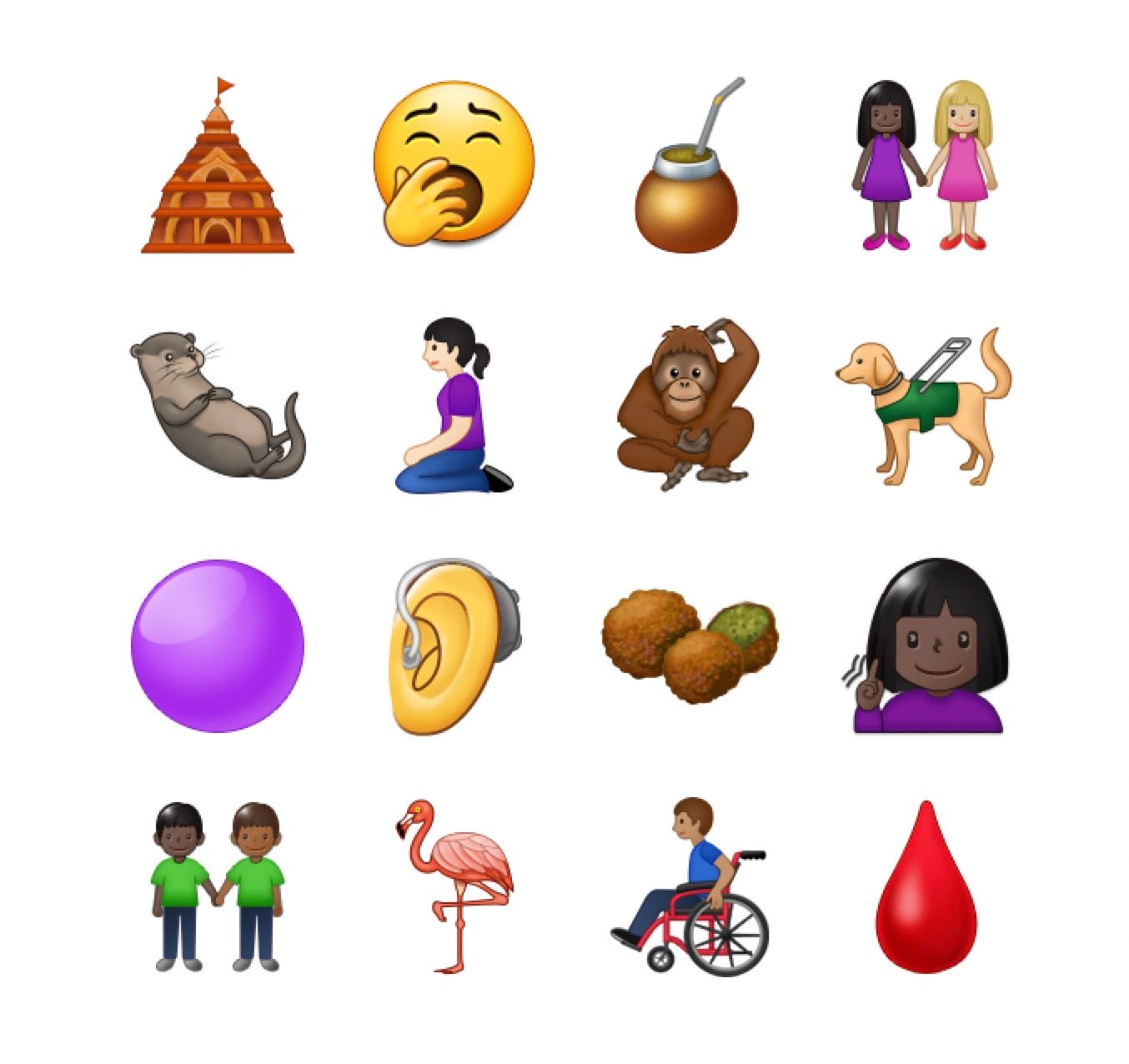 Mixed Skin Tones
Among the additions in this update is the ability to change the skin tone of the various women, men and gender inclusive people holding hands. This addresses a commonly requested complaint that emojis with more than one person rarely support skin tones, and instead stick to the default yellow.
These skin tone options are shown in a giant press-and-hold menu, with 15 additional possibilities for two women or two men, and 25 options for the woman-man combination.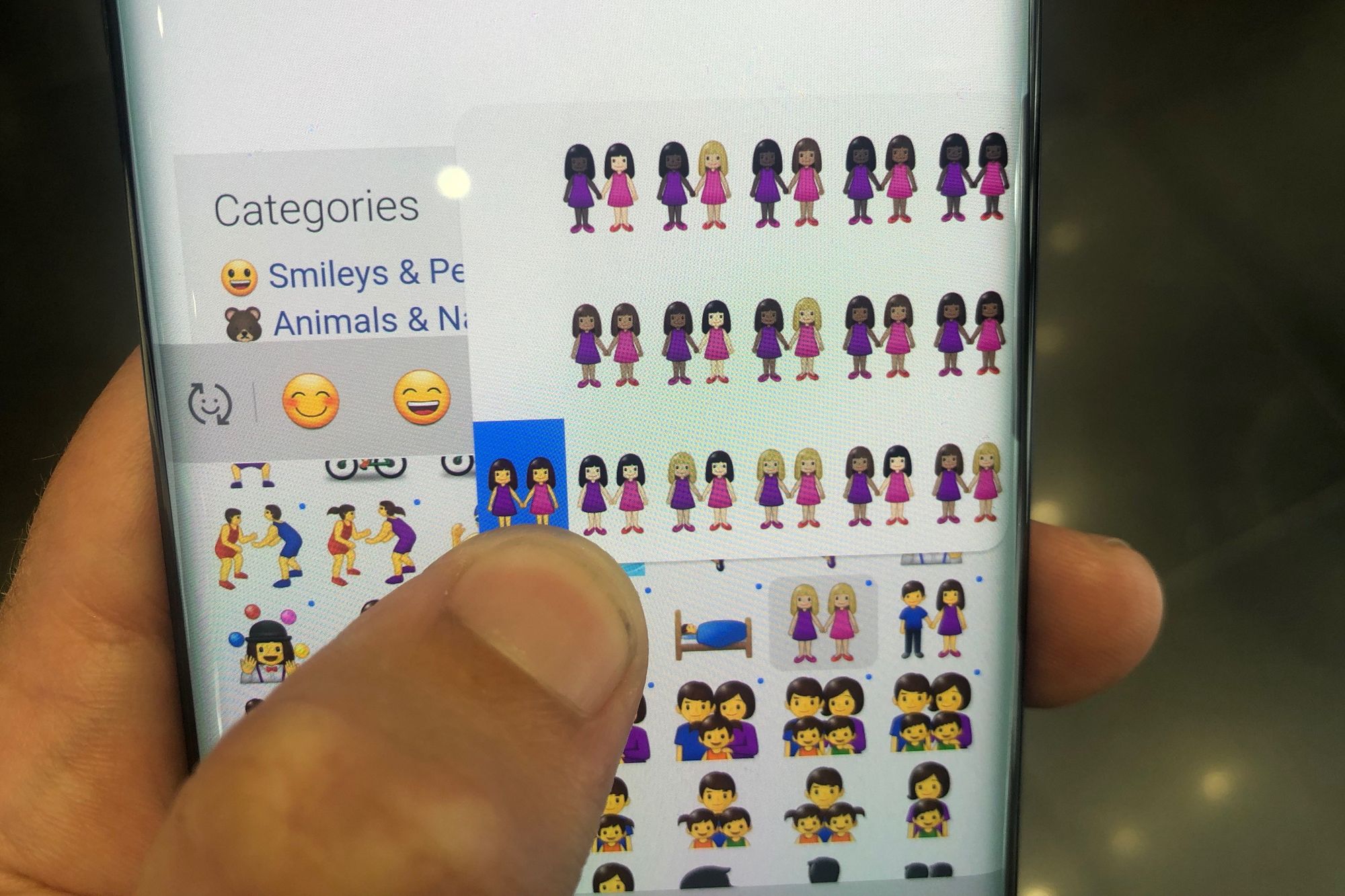 While vendors have been able to support extended skin tones for a number of years now, many choose to stick with Unicode "Recommended for General Interchange (RGI) list to ensure cross-platform compatibility. In 2019 expect to see all vendors support the same hand-holders with these combinations.
Release
These updates, noticed by Emojipedia user Alexander, these changes appear to be already available to some users and will be released to the public as part of Samsung One UI 1.5, coming installed on the Galaxy Note 10 from August 23, 2019.
Other eligible Samsung devices will also see these updates over time, but exactly who and when will vary based on specific phone model, region, and/or phone carrier.
Oh and what's One UI you ask? It's the new name for the software that Samsung puts on its Android devices giving them a different look and functionality to Google's stock Android. This adds or replaces various apps and parts of the operating system, including the emoji keyboard and emoji font. This was previously known as Samsung Experience, and before that, Samsung TouchWiz.
Read More