Windows 10 May 2019 Update Emoji Changelog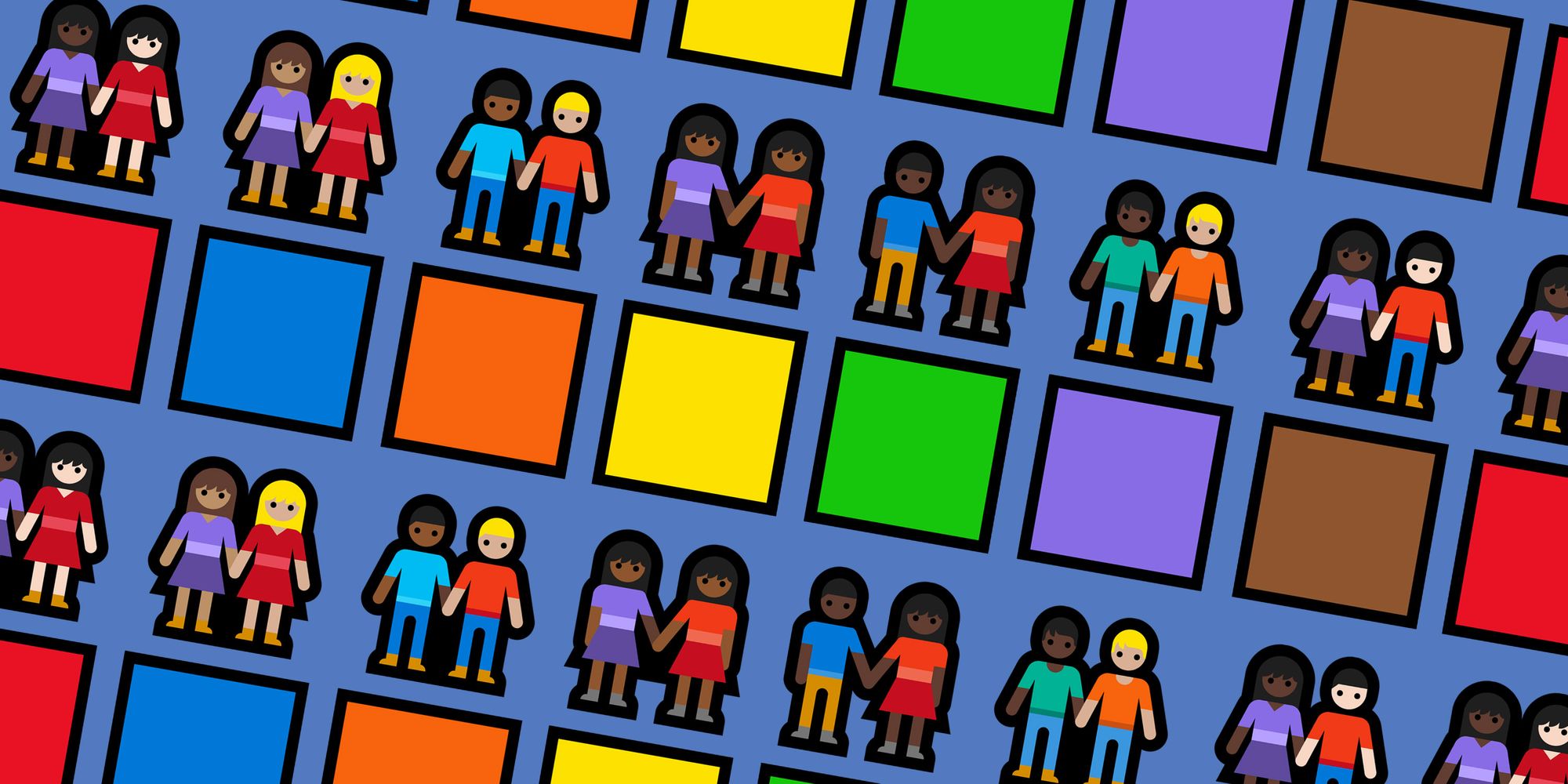 New emojis are now available for Windows users, including a flamingo, yawning face, pinching hand, as well as new colored shapes and a range of accessibility options.
These new emojis are featured within the May 2019 Update for Windows 10, allowing more users to access Microsoft's long-previewed Emoji 12.0 additions.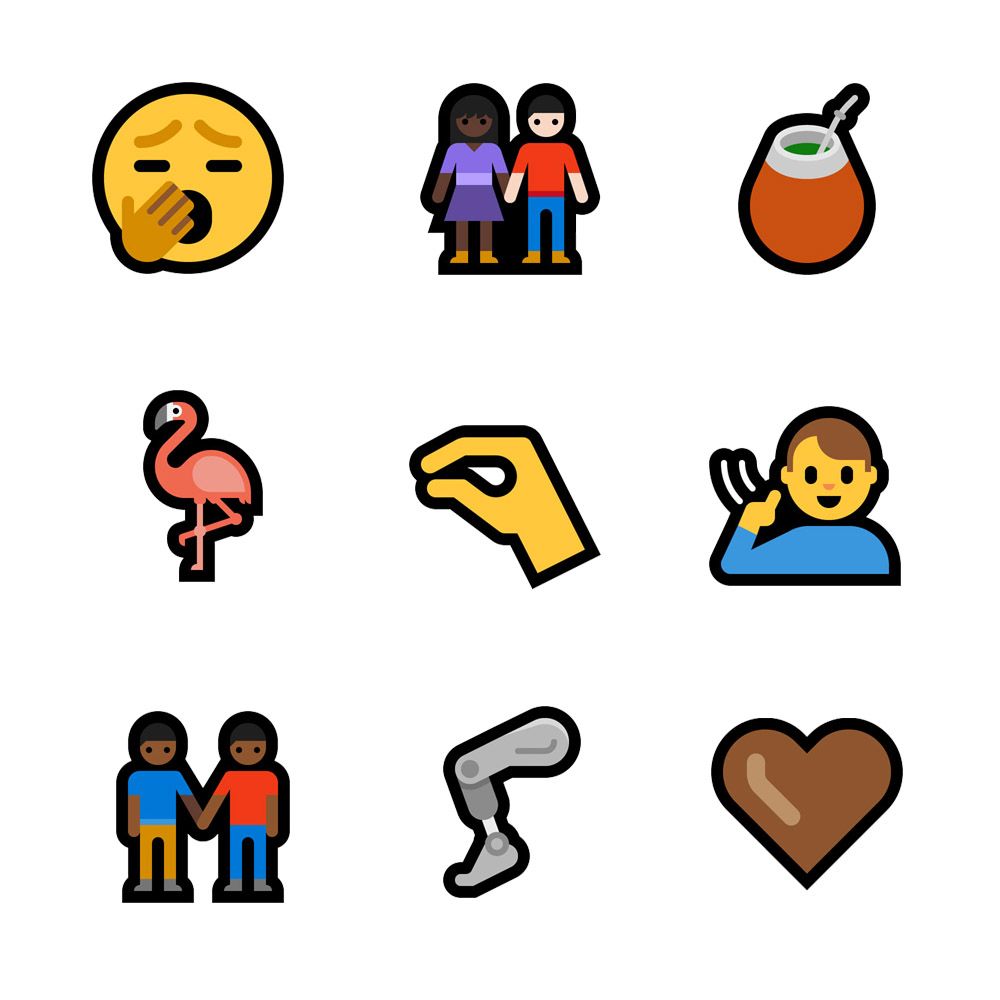 Above: A selection of the new Emoji 12.0 as they now appear within the Microsoft design set.
As well as providing support for Emoji 12.0, this update changes a total of 40 previous emoji designs. As has often been the case in recent years, several of these changes improve design compatibility between different emoji vendors, including the 🤪 Zany Face emoji.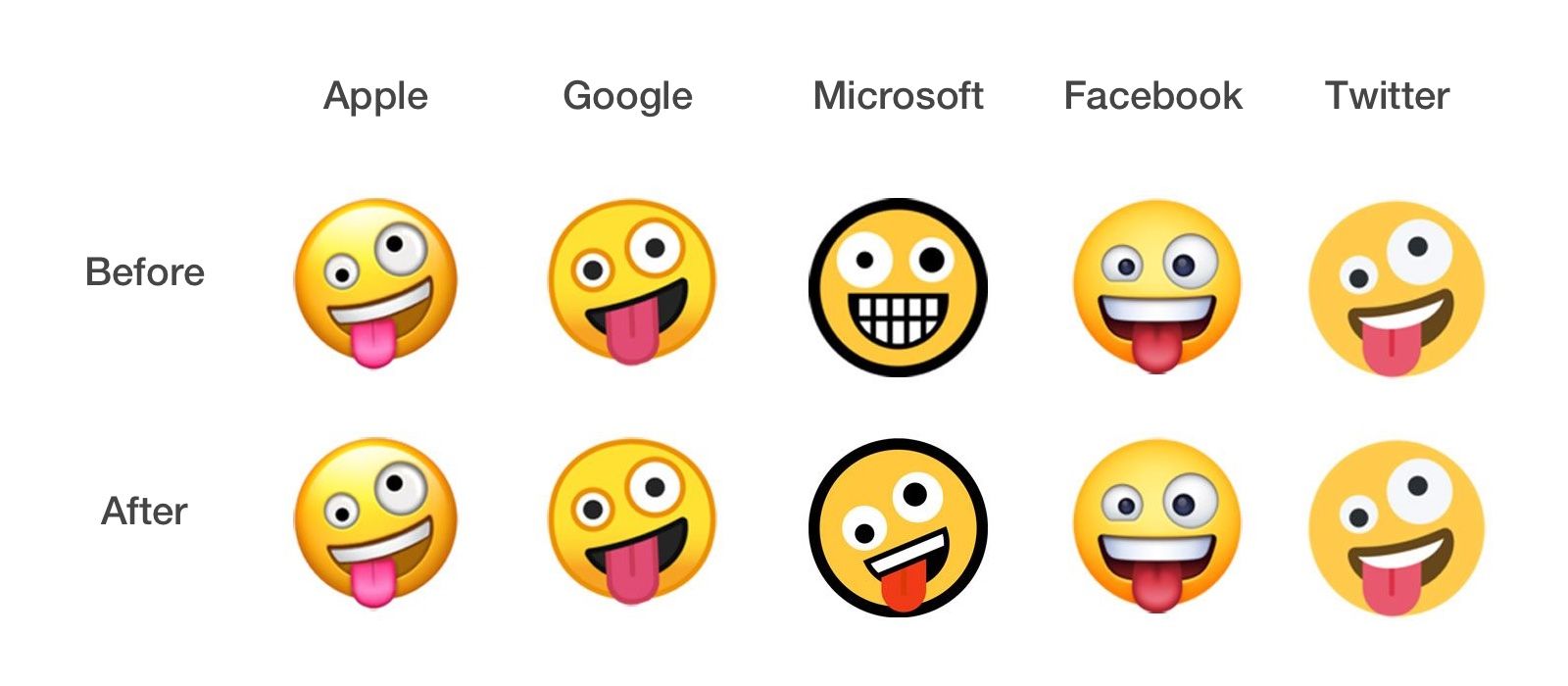 Above: the 🤪 Zany Face across major vendors before and after Microsoft's May 2019 Update (Micorosft design in the centre).
While this update makes Microsoft one of the first vendors to support Emoji 12.0, it does not change Microsoft's lack of emoji support for national and subdivision flags. Microsoft continues to show the regional letter characters within these sequences, such as "IE" for 🇮🇪 Flag: Ireland and "ZA" for 🇿🇦 Flag: South Africa. You can read more about emoji flags here.
🆕 New
Windows 10 May 2019 Update introduced all 230 Emoji 12.0 emojis to the vendor's emoji set. These consist of 61 new emoji codepoints and 169 new recommended ZWJ sequences.
Emoji 12.0 features a variety of new emojis, including additions to popular categories such as animals and foods, there are three particular themes across this update: accessibility, pairs of hands-holding individuals[1], and new colored hearts and other shapes.
Accessibility
All of the accessibility-orientated emojis that display either a person (e.g. 👨‍🦯 Man With Probing Cane) or non-mechanical body part (🦻 Ear With Hearing Aid) support the various skin tone modifier options.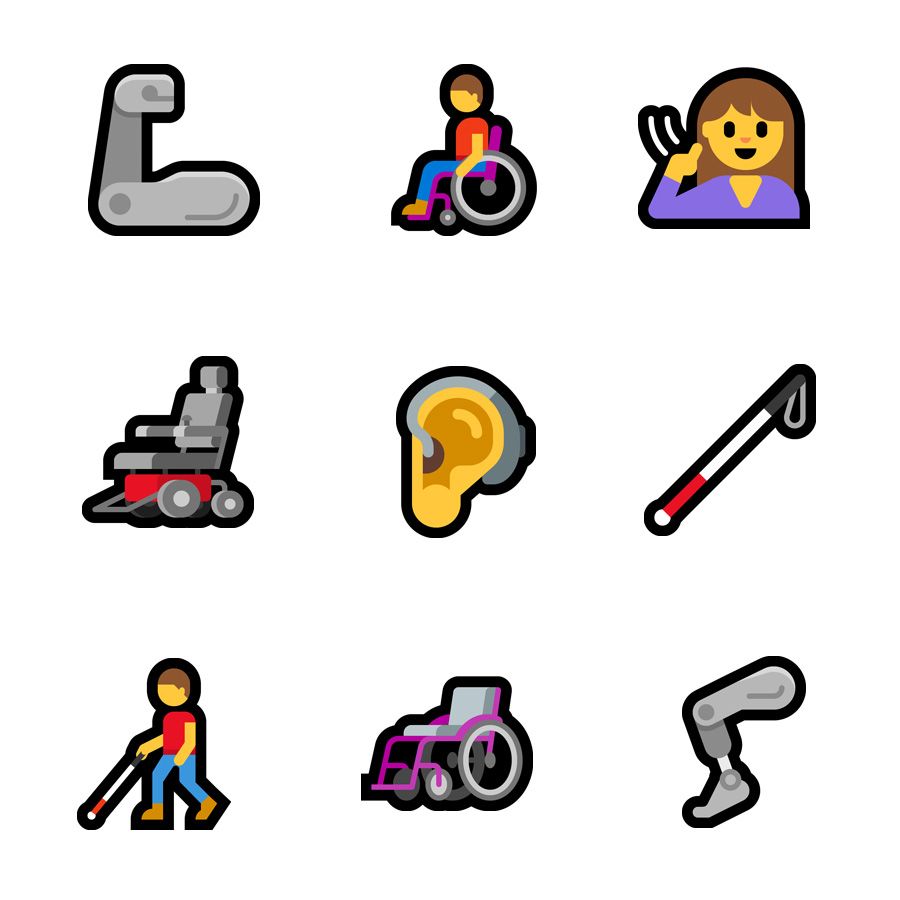 Above: A selection of accessibility emojis as they appear in the May 2019 Update, based on a proposal made by Apple in March of 2018.
Hand Holding
Emoji 12.0 contains 71 new hand-holding emoji combinations recommended for general interchange (RGI) by the Unicode Consortium, allowing for different ZWJ sequence combinations of 👨 Man and 👩 Woman with skin tone modifier options[2].[3]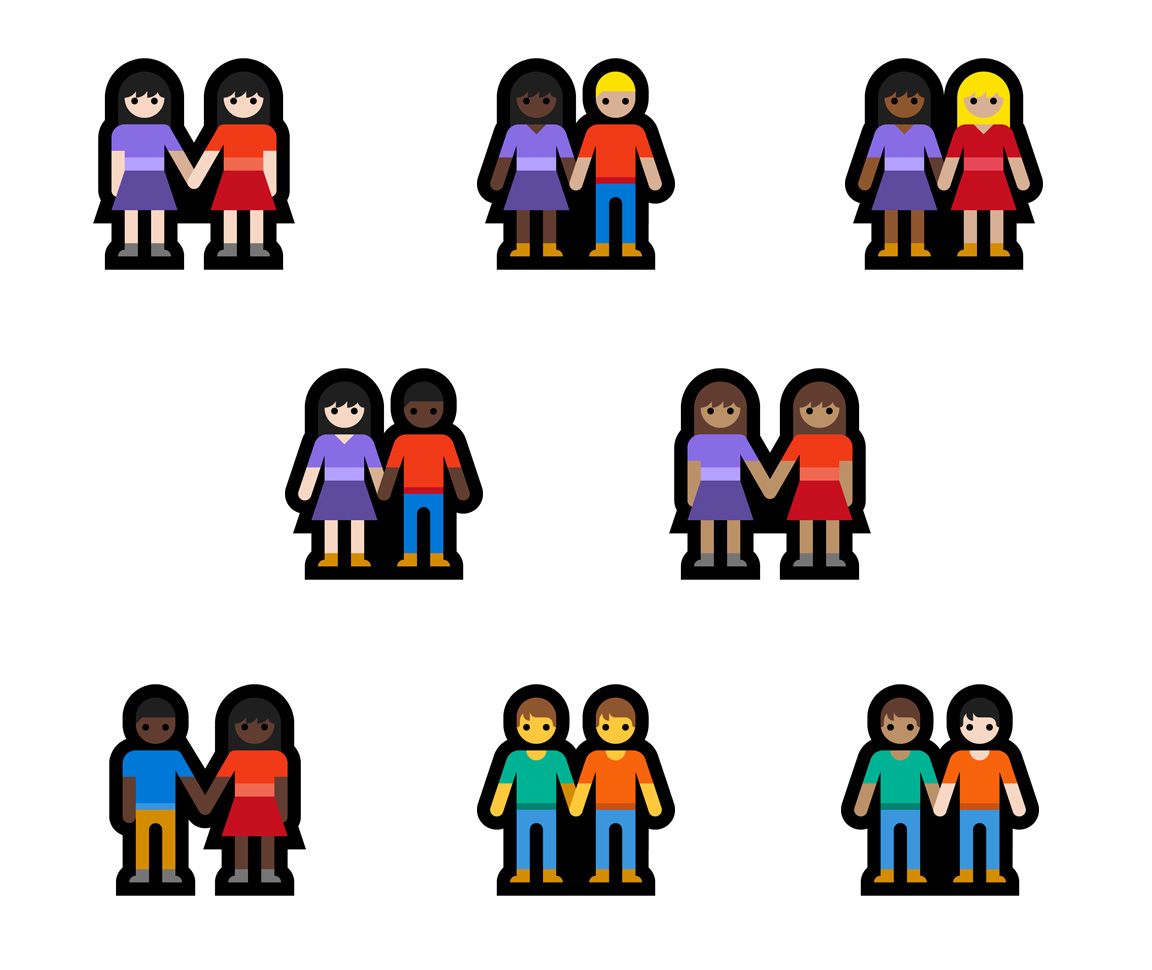 Above: A selection of the new people holding hands emojis as they appear in the May 2019 Update.
The May 2019 Update also features an additional 268 new hand-holding emoji designs not considered RGI by Unicode. These additional extras include variations where a person without a skin tone modifier is combined with a person with a skin tone (e.g. allowing the neutral 👨 Man and 👩🏾 Woman: Medium-Dark Skin Tone to be combined).
Additionally, Microsoft's extra emoji support features a non-gender-specific 🧑 Person emoji in combinations with 👨 Man and 👩 Woman. Unicode officially only recommends two people paired, or combinations of women and men.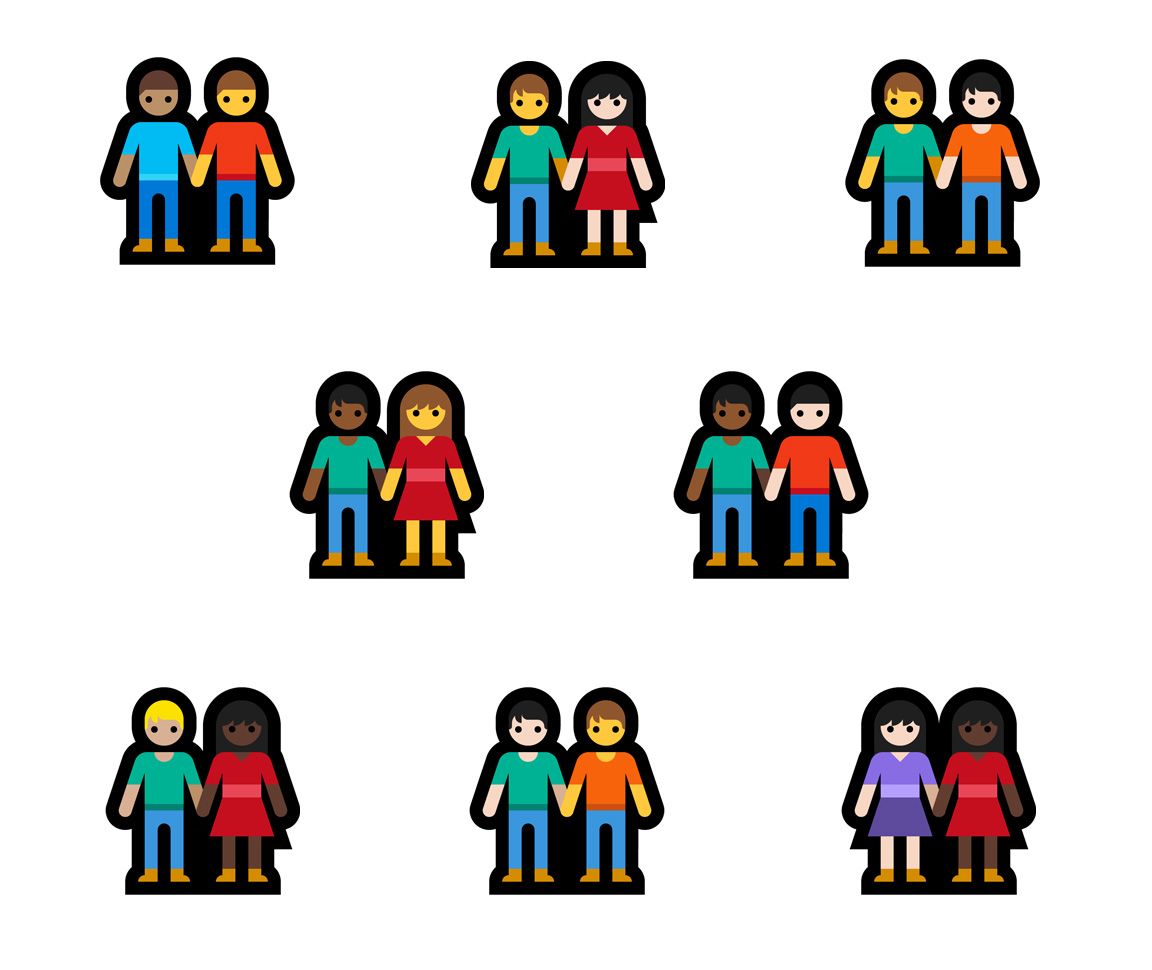 Above: A selection of the non-RGI people holding hands introduced to the Microsoft emoji set in the May 2019 Update.
Finally, Microsoft allows for combinations where a person with a lighter skin tone is standing to the left of an person with a darker skin tone (e.g. 👩🏼 Woman: Medium-Light Skin Tone on the left and 👩🏿 Woman: Dark Skin Tone on the right. This last option doesn't enable any additional diversity (as it only allows a different order to the same people), but does show off Microsoft's flexible font technology which makes so many options technically feasible in a way that is a challenge for bitmap-based emoji fonts on other platforms.
Colored Shapes
The last major new theme of Emoji 12.0 is the introduction of heart and shape emojis in previously-unavailable colors.
A total of 14 new hearts, circles and squares have been added, resulting in each of these shapes being available in red, orange, yellow, green, blue, purple, white, black and brown.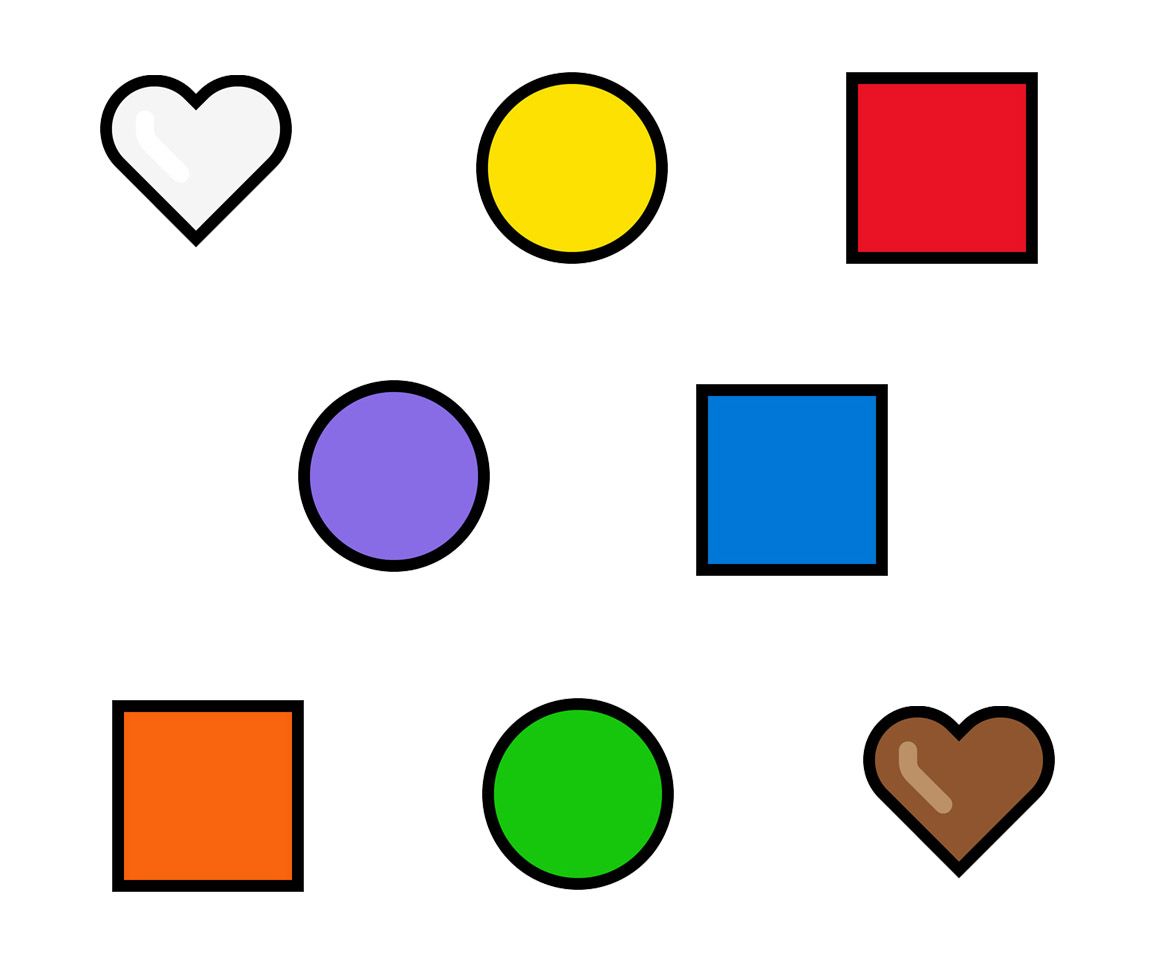 Above: A selection of the new colorful heart and shape options in the May 2019 Update.
There are eight new animal emojis introduced to Microsoft devices in this update, with 🦮 Guide Dog and 🐕‍🦺 Service Dog also part of the new accessibility-oriented entries.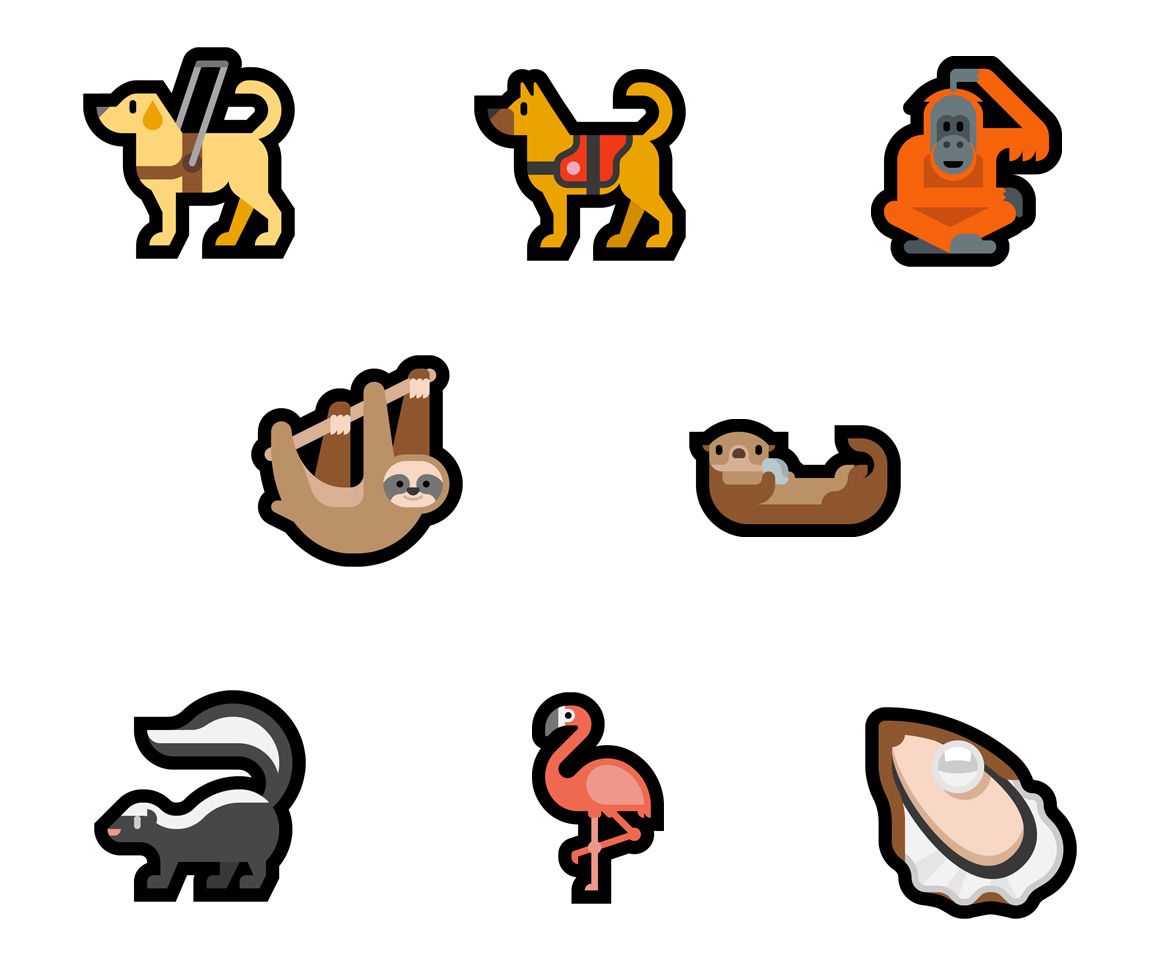 Above: The eight new animal emojis in the May 2019 Update.
🧃 Beverage Box and 🧆 Falafel are included among the eight new food and drink options.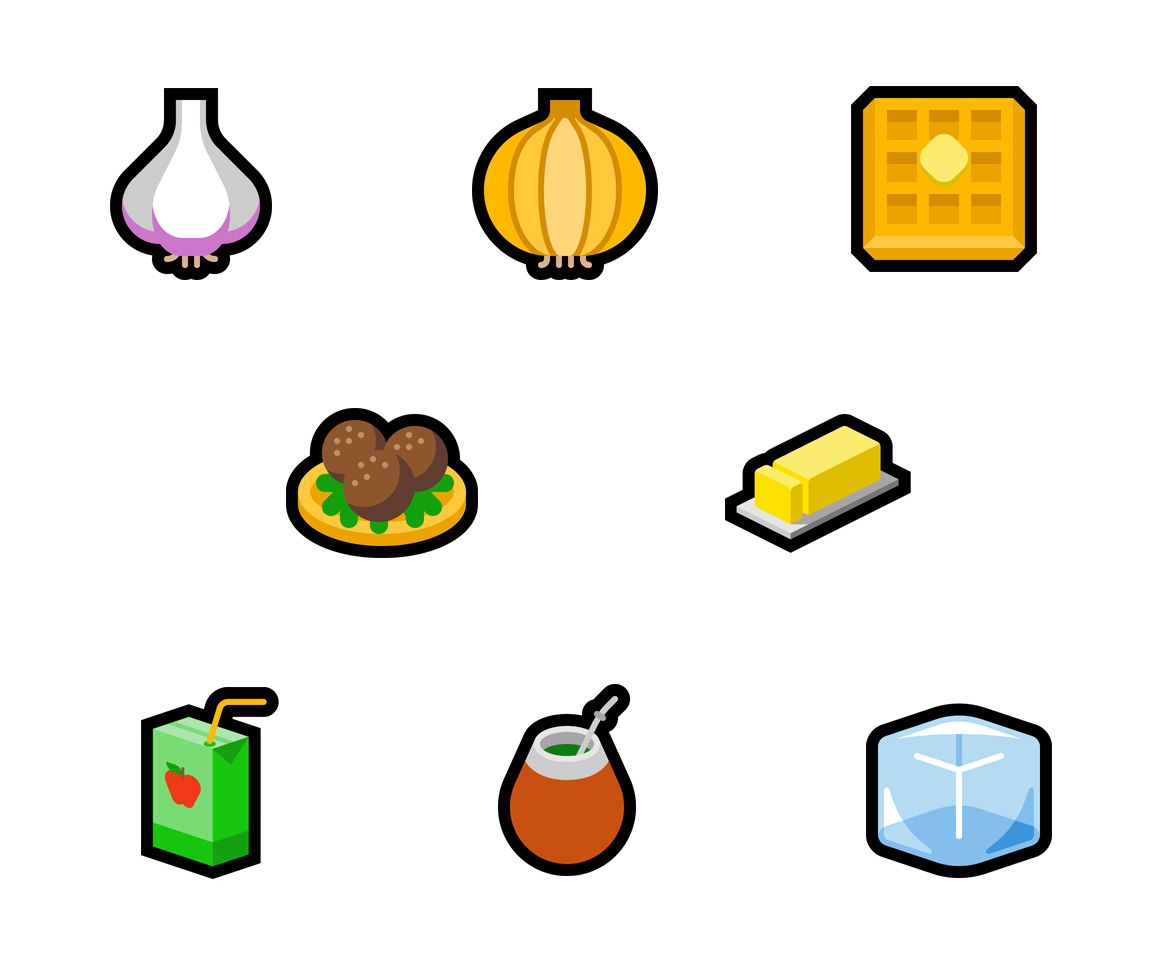 Above: New food and drink emojis introduced in the May 2019 Update.
Emoji 12.0 includes several new people (e.g. 🧎 Person Kneeling), clothing (e.g. the traditional Indian 🥻 Sari), and objects (e.g. 🪀 Yo-Yo and 🪓 Axe).
🥱 Yawning Face is the only new smiley emoji in Emoji 12.0.
The full list of emojis new in this release can be seen here.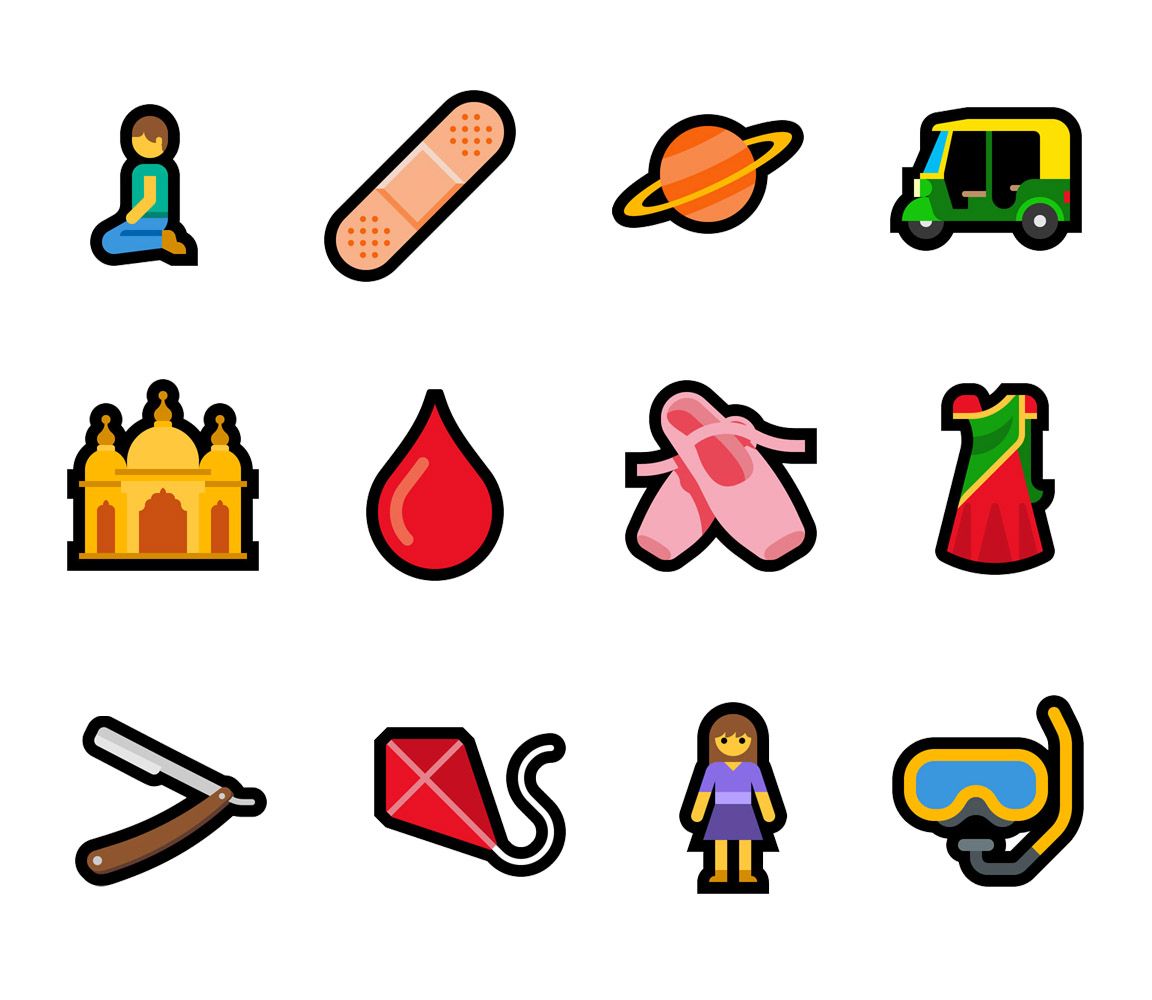 🆙 Changed
As already highlighted, 🤪 Zany Face has rearranged its goofy squint and is now sticking out its tongue instead of baring its teeth - two changes that bring Microsoft's design in line with that of other major emoji vendors.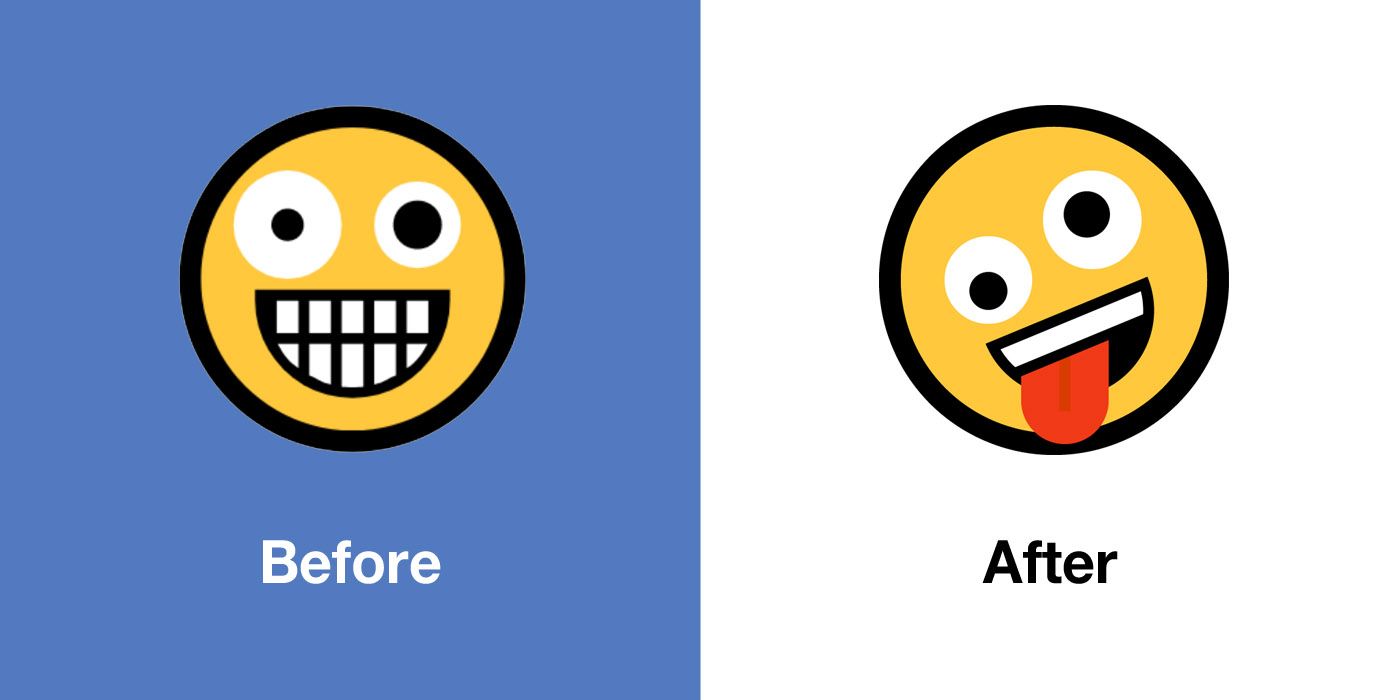 The eyes of 🤩 Star-Struck are now a prominent mulberry color, akin to several other major vendors. Its mouth is now also wide open.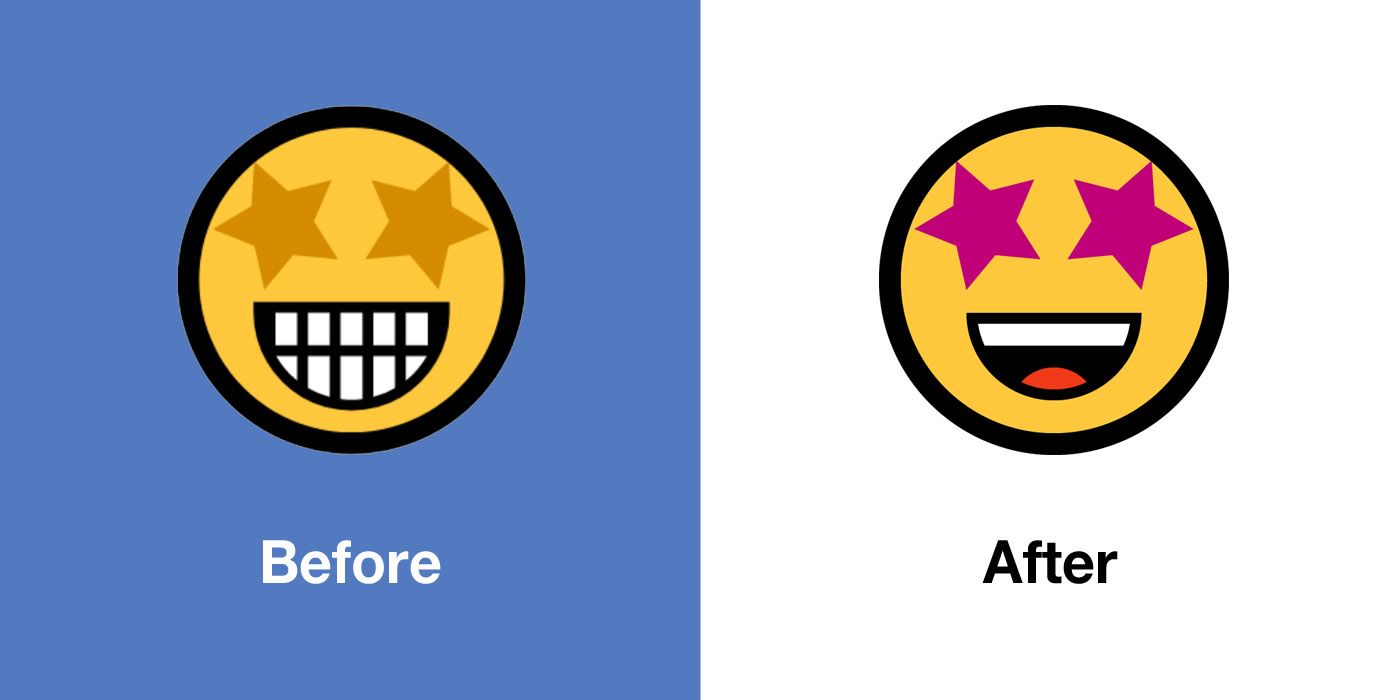 🧔 Bearded Person Bearded Person now has a wider chin, larger smile and a more defined side hair parting.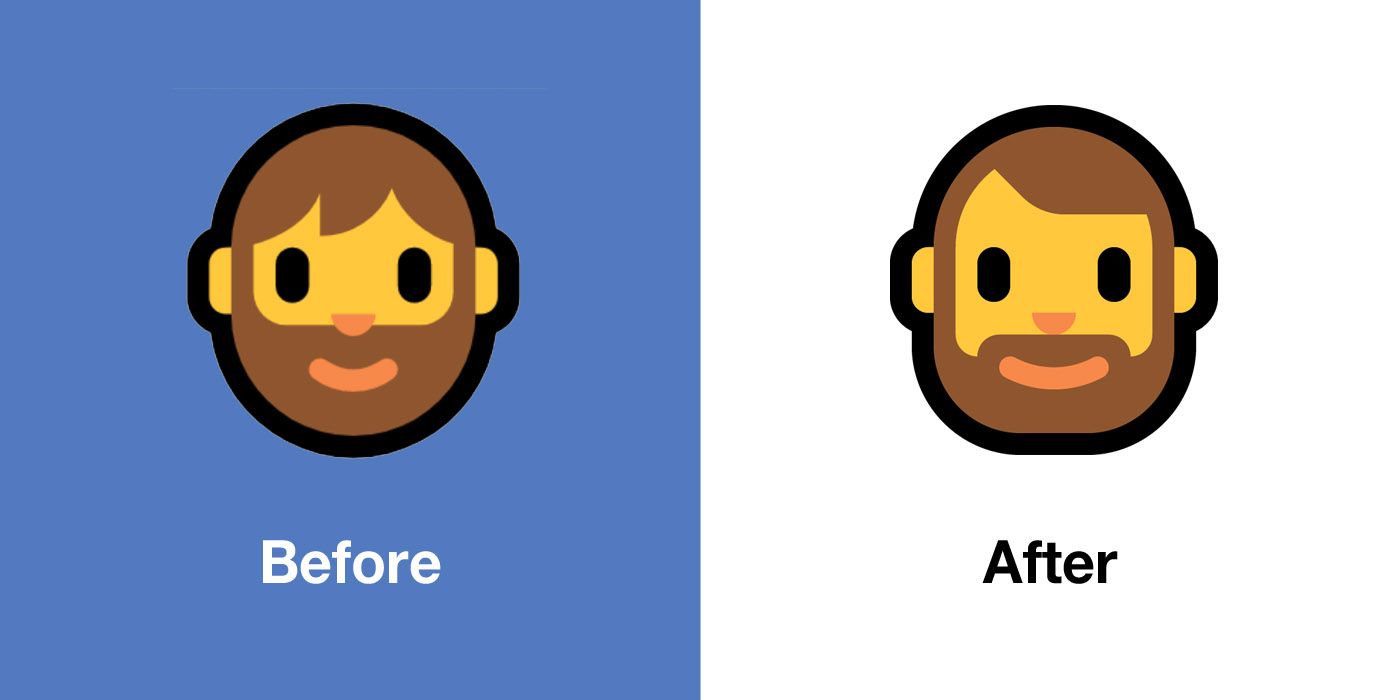 🦉 Owl is now perched on a branch facing fully forward. It has larger eyes than before, above which sits a prominent new supercilium.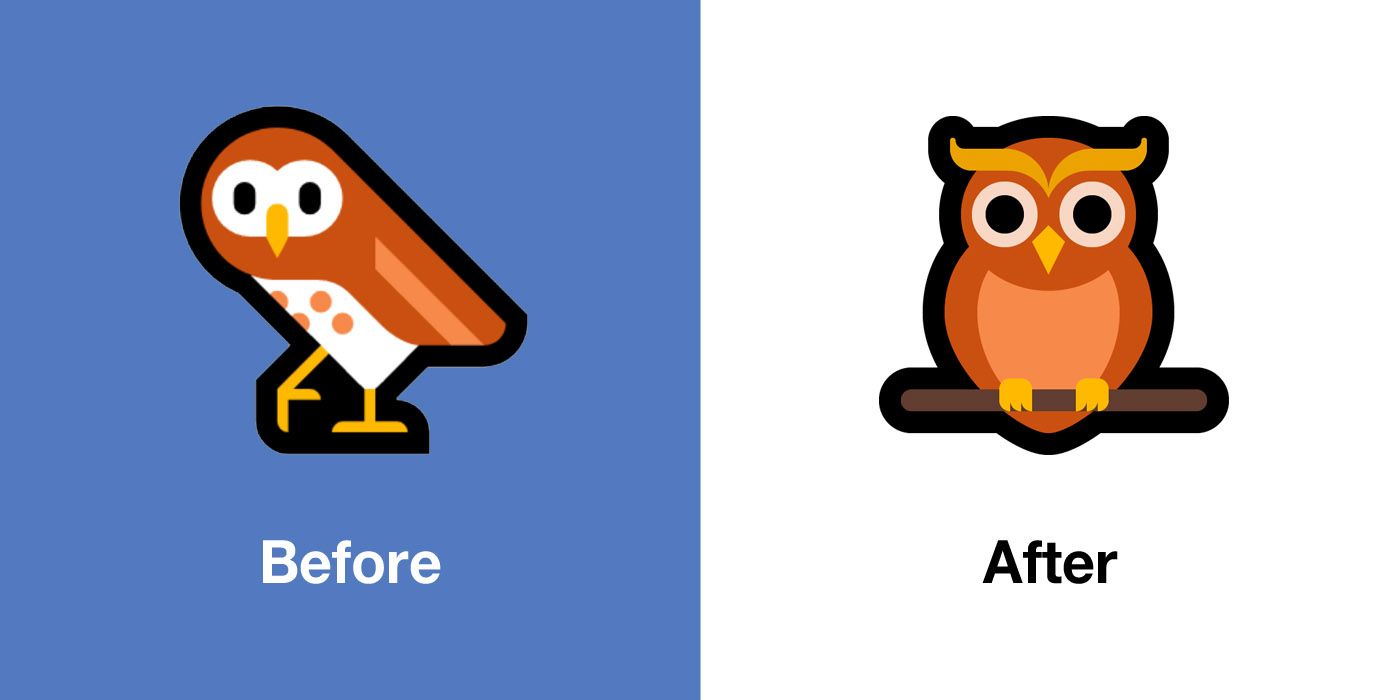 ☕ Hot Beverage is now a white cup on a matching saucer instead of a pale blue mug.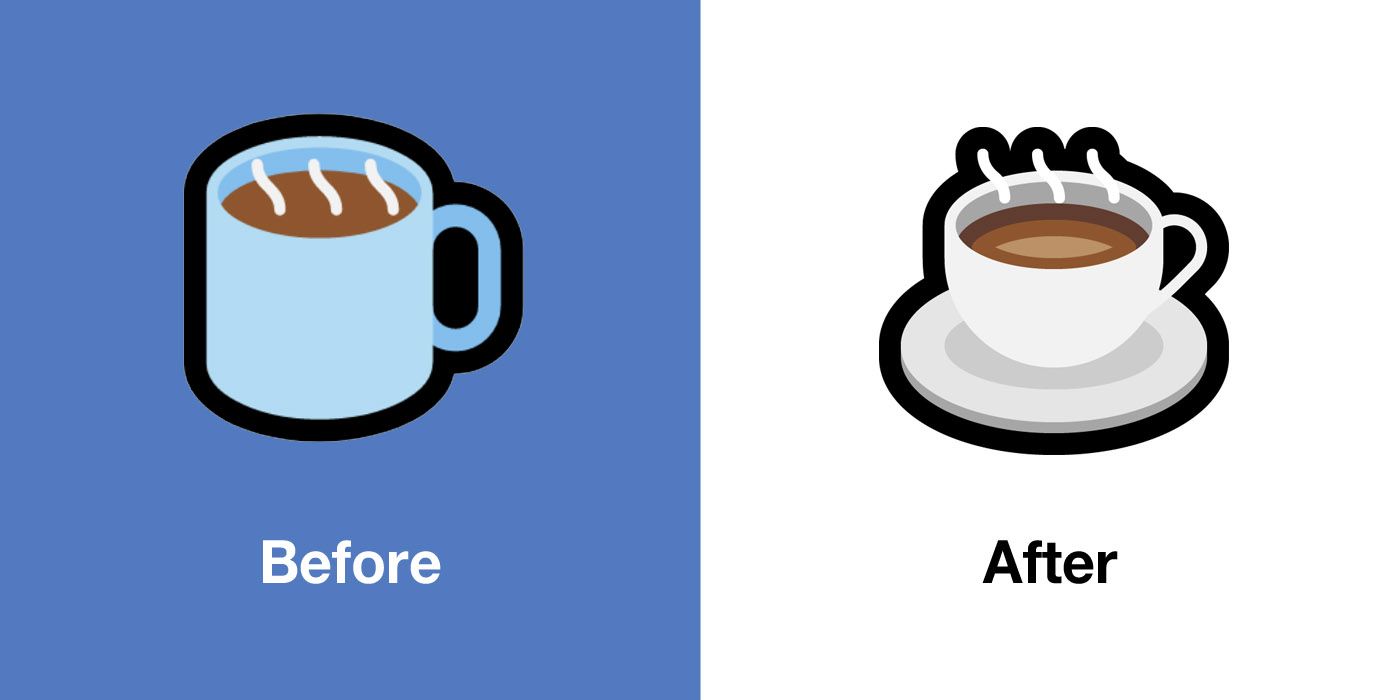 👑 Crown is now more detailed, featuring gems of various colors and sizes.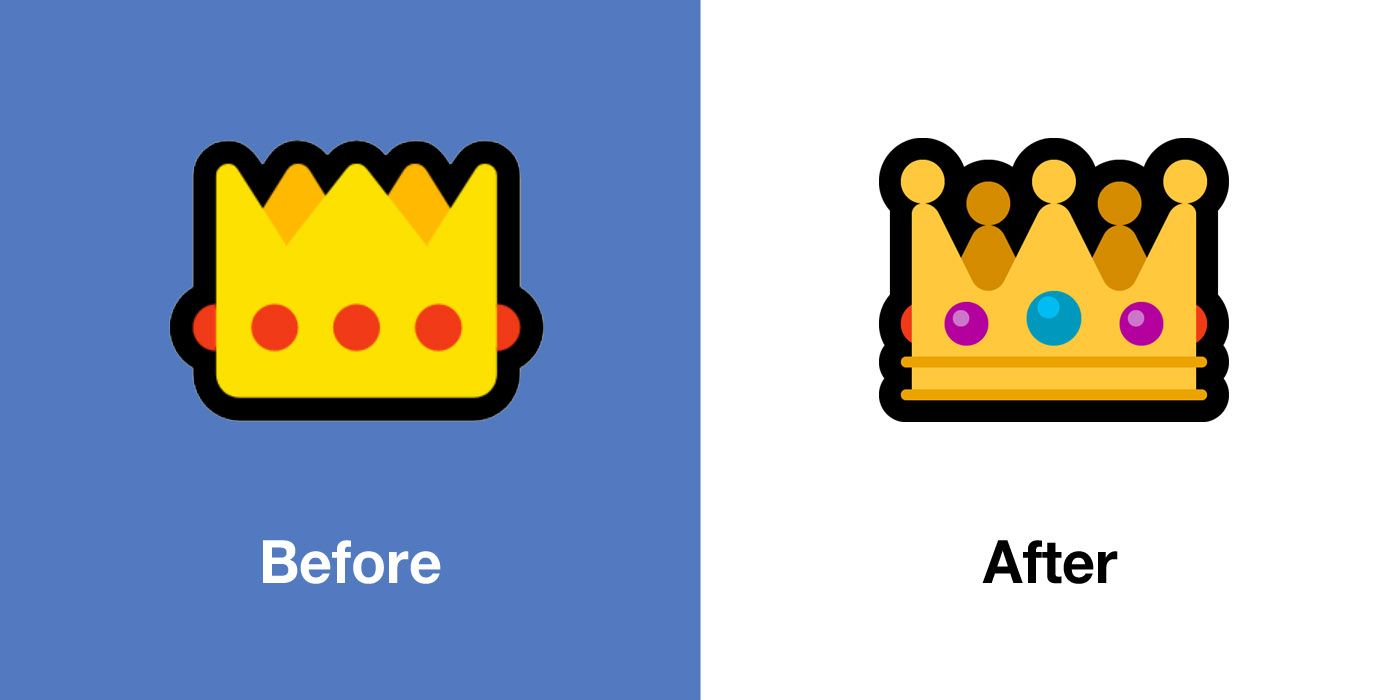 👒 Woman's Hat has been re-shaped and now features a magenta ribbon tied in a bow instead of a red ribbon and brown buckle.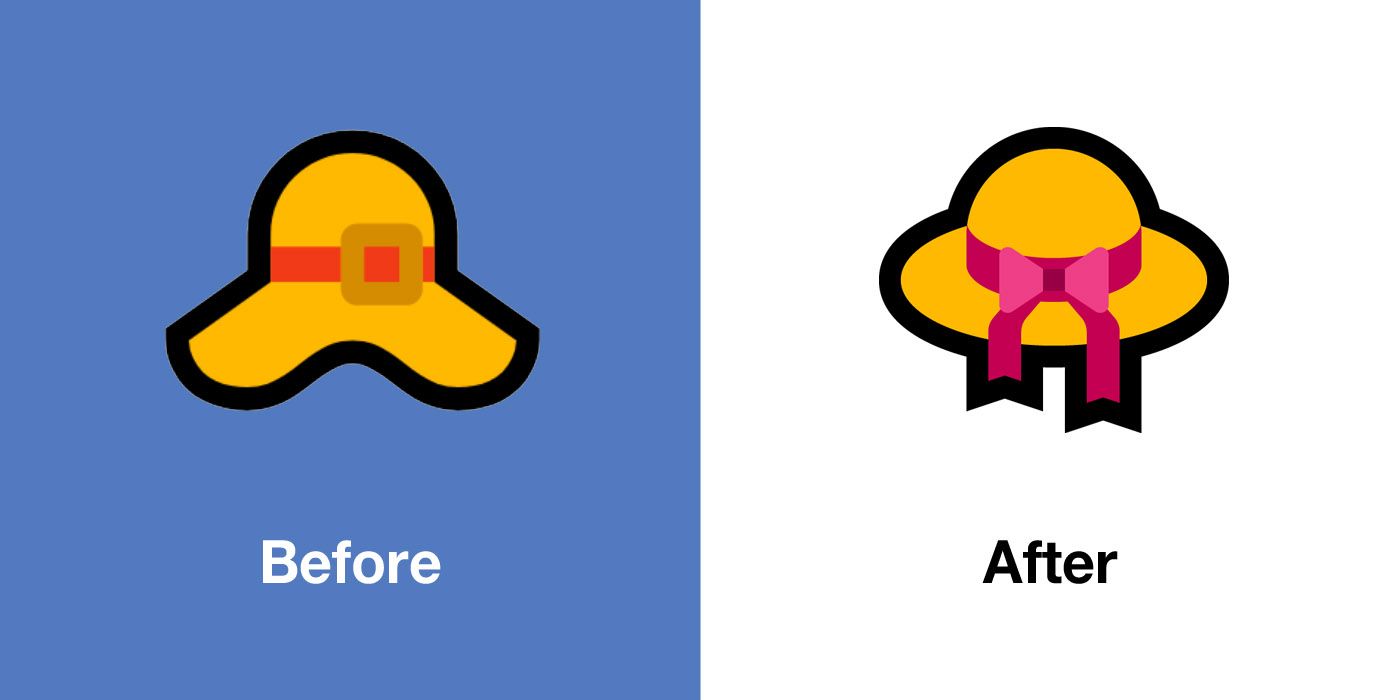 ⌨️ Keyboard is now gray instead of a dark cyan.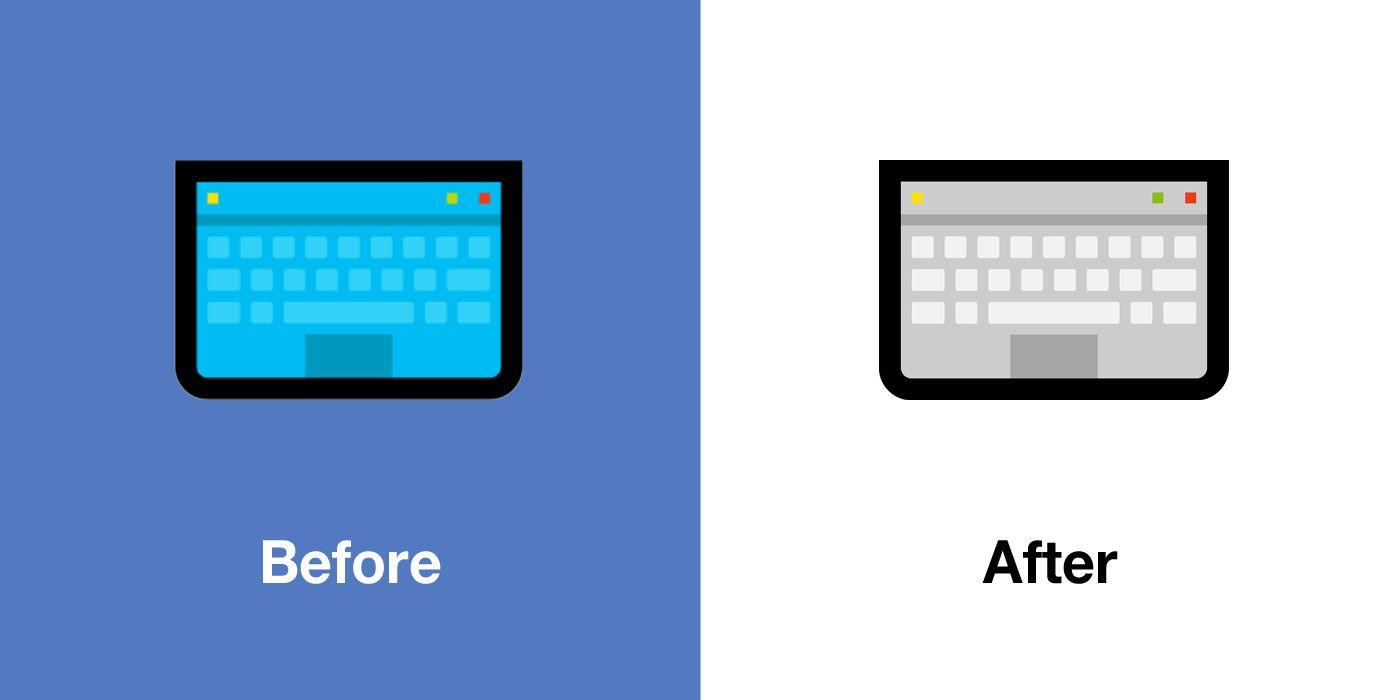 🚀 Rocket now features a more pointed nose cone and streamlined fin design.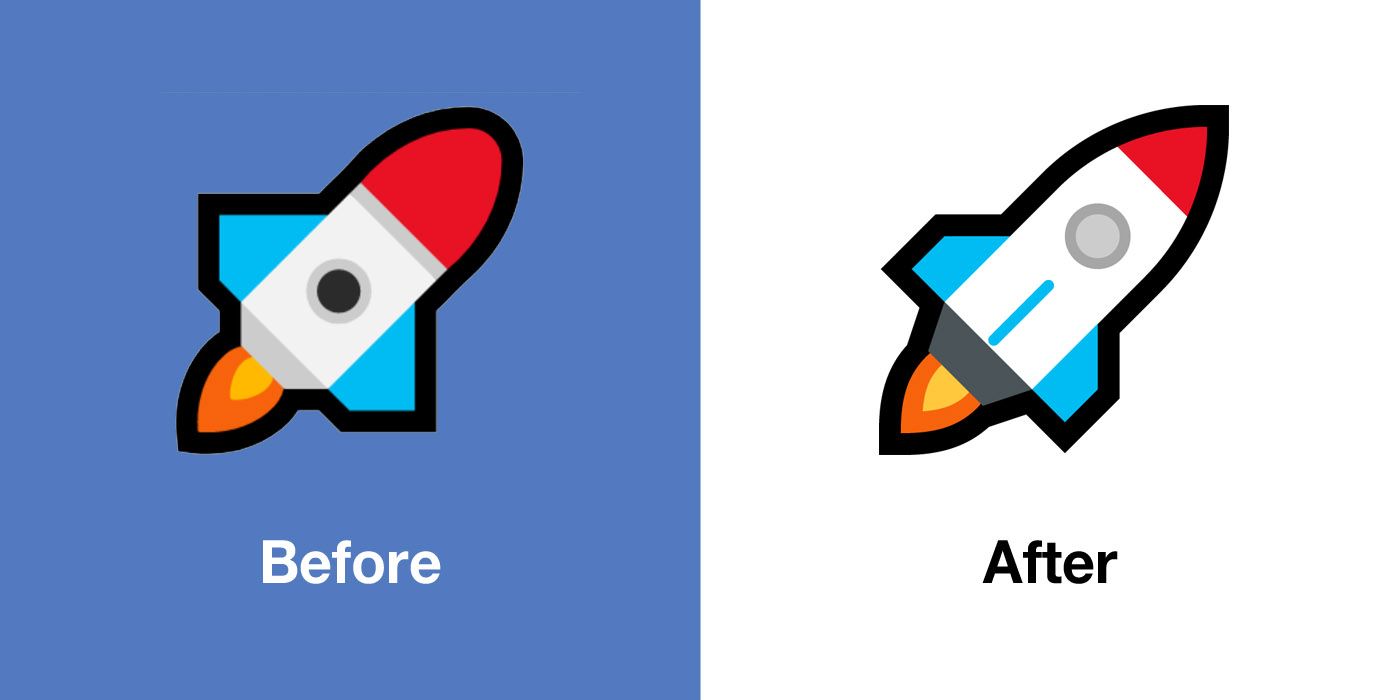 👟 Running Shoe is now white a light blue heel stabiliser, front mudguard and tongue.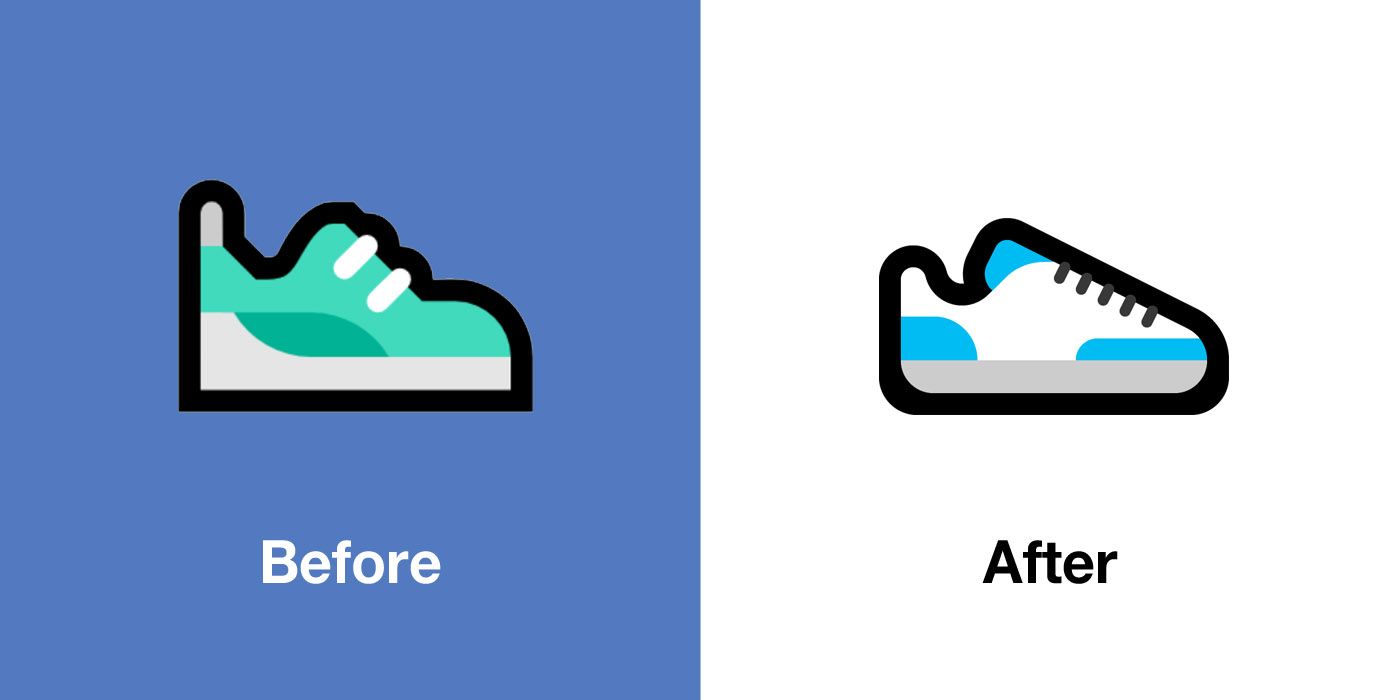 🛎️ Bellhop Bell is now gold instead of silver and no longer features yellow marks to imply it had been rung.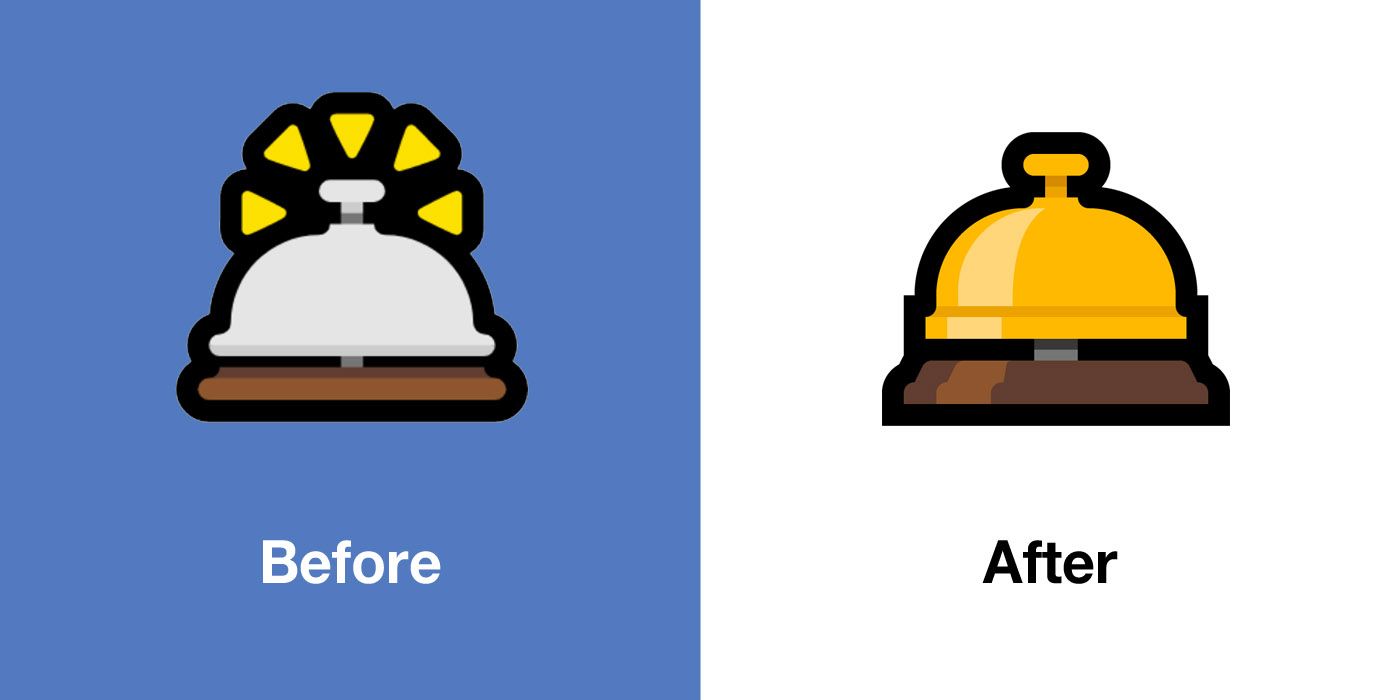 💙 Blue Heart has changed its shade from azure to sapphire.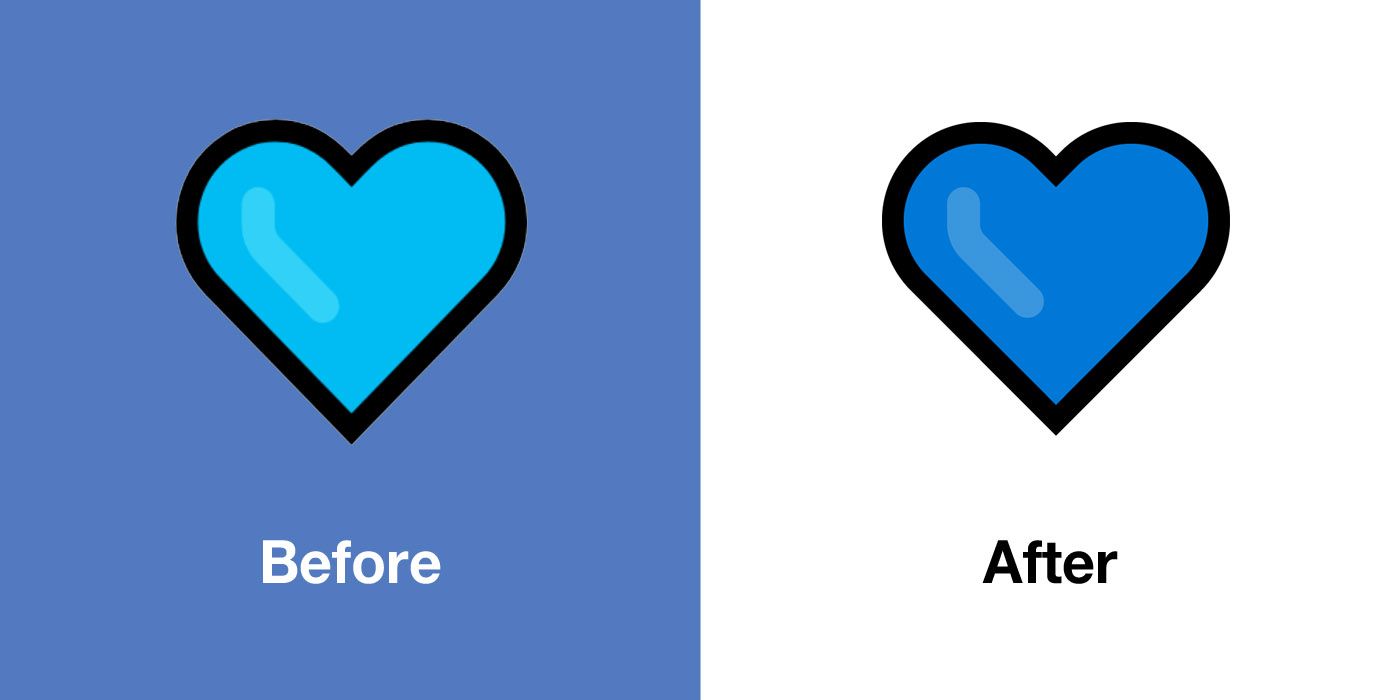 You can see the full series of design changes in this update.
📶 Release
Emoji 12.0 designs support is coming to all Windows 10 users starting in May, and rolling out in a staggered release. The rollout began for regular (non-Insider) users on May 21, 2019.
Those using Windows Insider builds would have already received this update at various stages over the past few months, varying based on the fast or slow ring options.
As with previous Windows updates, some users may not see the May 2019 update for several months. A good way to test if new support has arrived is to load the Emoji 12.0 list and check each entry for a colorful emoji (or missing character box).
---
Commonly referred to as a couple - and often used for people in relationships, but the official names only note the holding of hands. ↩︎

For instance, in a pairing of two women, these could now have a mix of dark or light skin tone, or both have the same tone. ↩︎

It is not recommended in Emoji 12.0, however, to change the order in which each person with a skin tone modifier appears in the hand-holding sequence. This was intentionally limited in order to reduce the number of design variations required by vendors. ↩︎