Apple Reveals New 2019 Emojis for World Emoji Day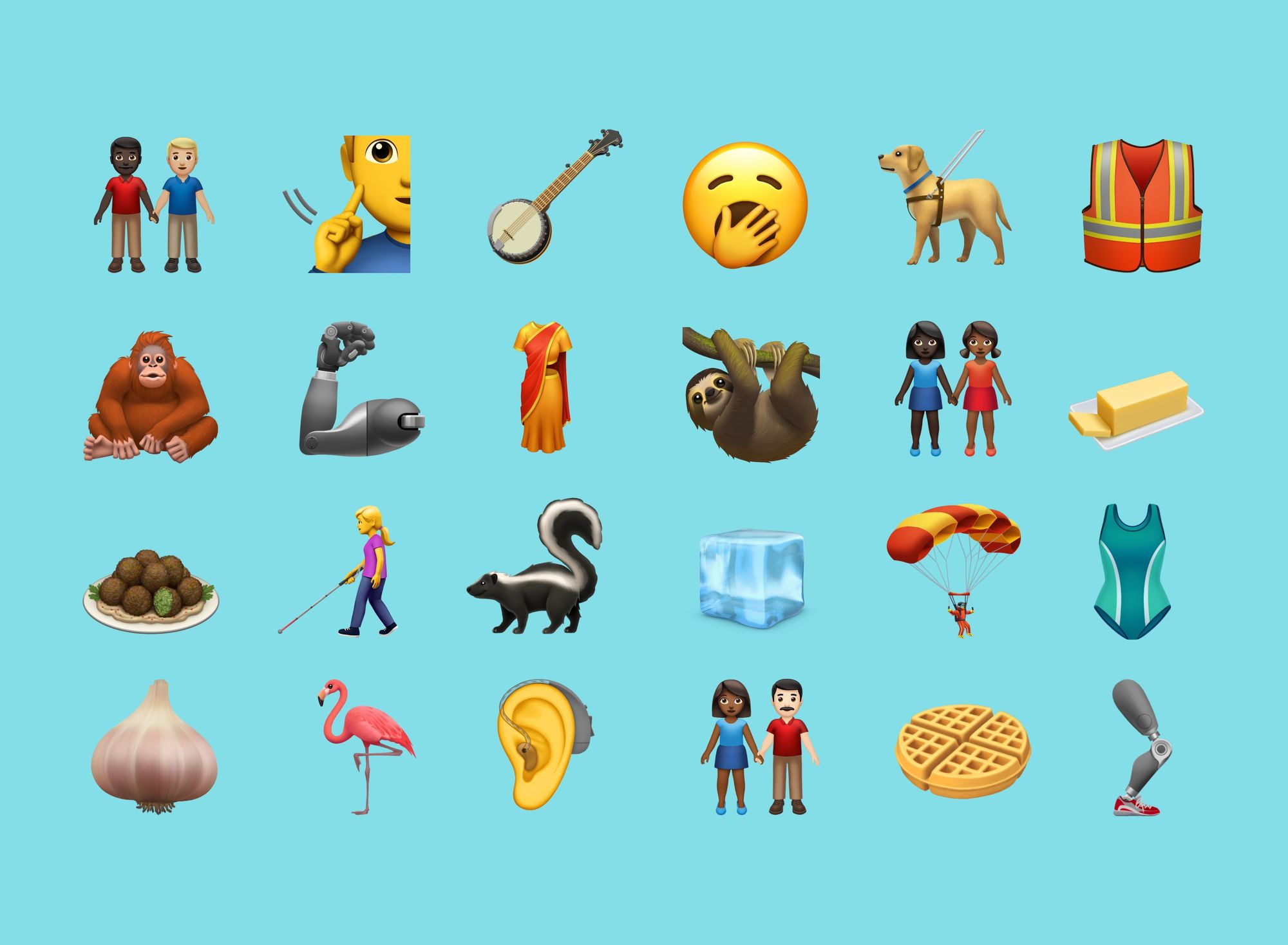 Apple has shown its new emoji collection for 2019 for the first time, in celebration of World Emoji Day.
Approved earlier this year by the Unicode Consortium, the 2019 updates include a number of popular additions such as a flamingo, waffle and sari.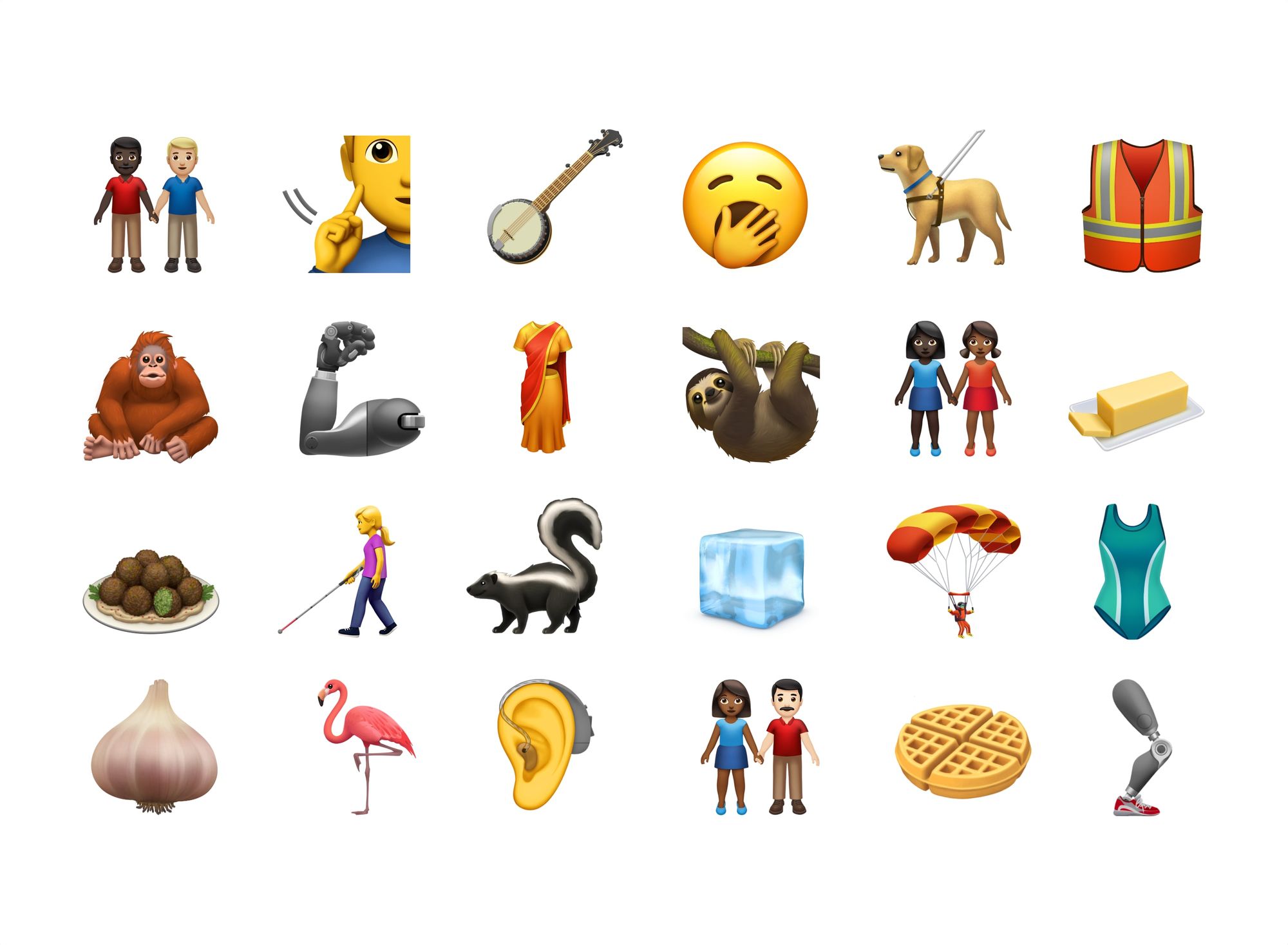 In keeping with the focus on greater human representation within the emoji set, this year also sees people in wheelchairs, with a cane, or hearing aid as part of the mix. Originally proposed by Apple in 2018, these were approved by Unicode in March of 2019.
Lastly, the option to change the skin tones for the people holding hands (👫 👬 👭 ) will be a welcome update for those not well represented by the default-yellow option.
Animals
Six of the seven animals approved for release have now been shown, and these include a flamingo, guide dog, skunk, orangutan and sloth.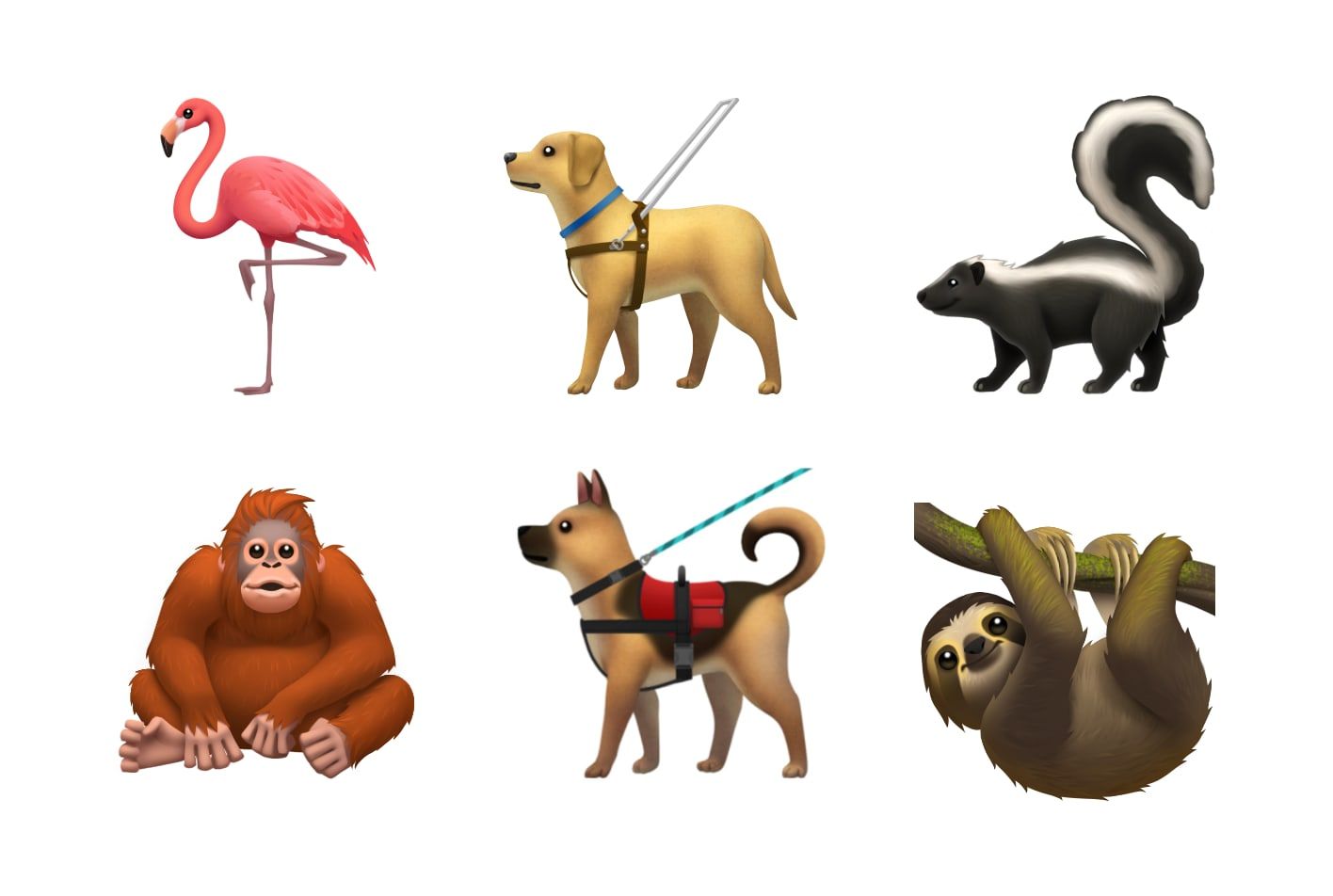 Approved for release this year but not yet shown off by Apple the otter emoji. Guess we otter wait til later in the year to see that one.
Food and Drink
Ice cube, garlic, butter, felafel, and a waffle are among the new emojis coming to iOS and macOS later this year.
Also on the way are an oyster and two drinks: a beverage box (juice box, really) and mate (a popular drink in South America).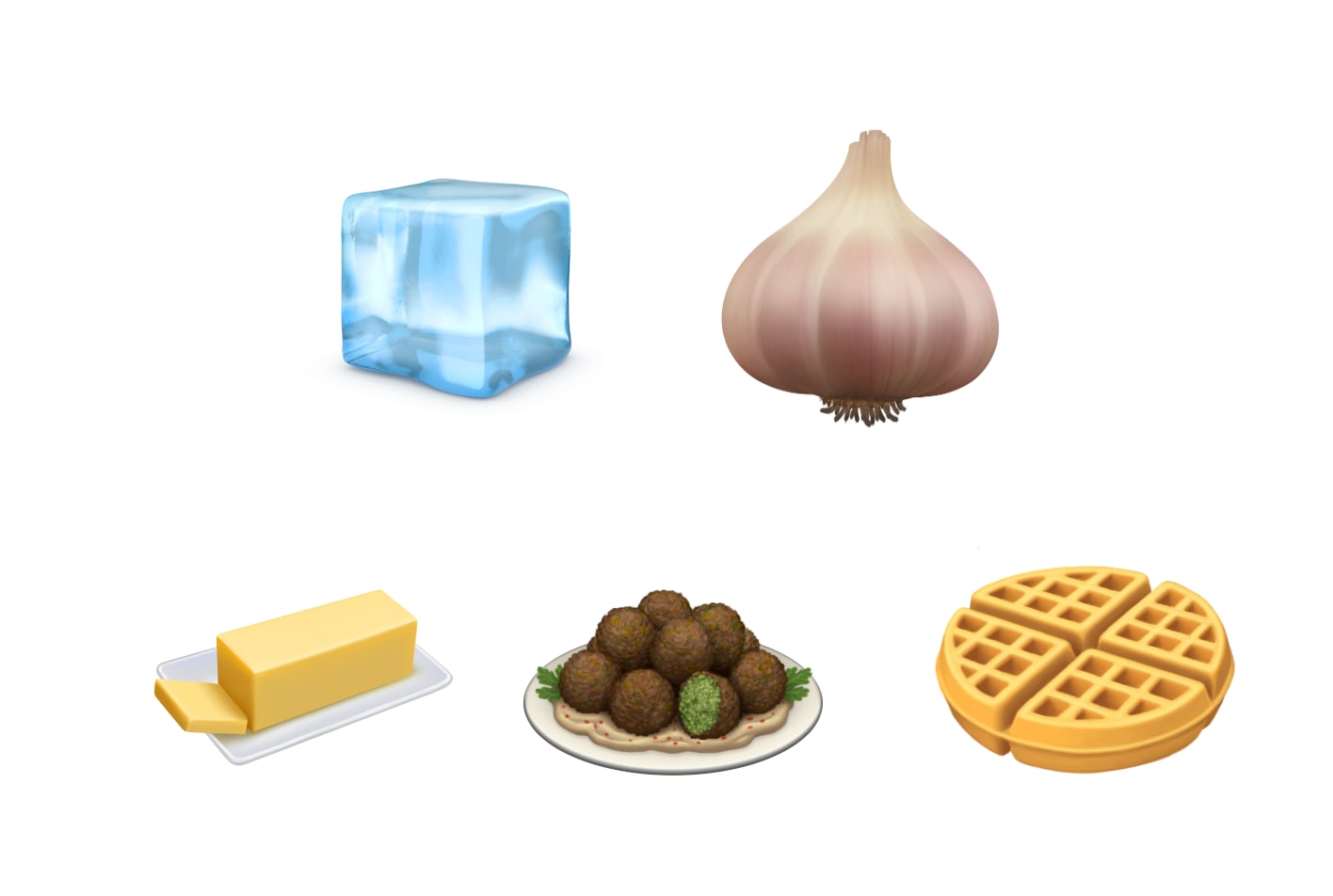 Accessibility
The latest accessibility options in the emoji set show a prosthetic arm, leg, people in two types of wheelchairs, people who are deaf, or using a cane.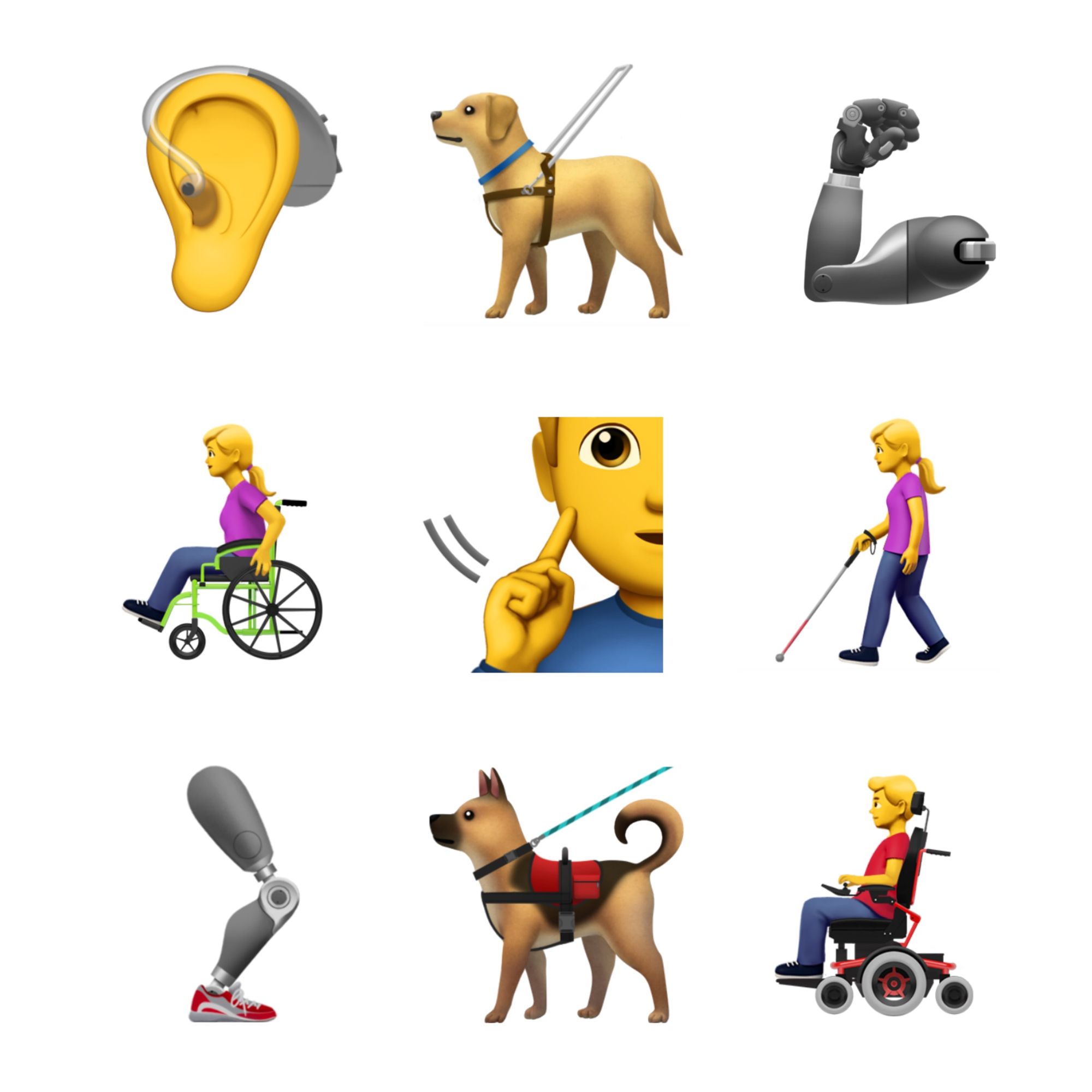 As with every emoji on Apple platforms, these have options for gender, as well as skin tone.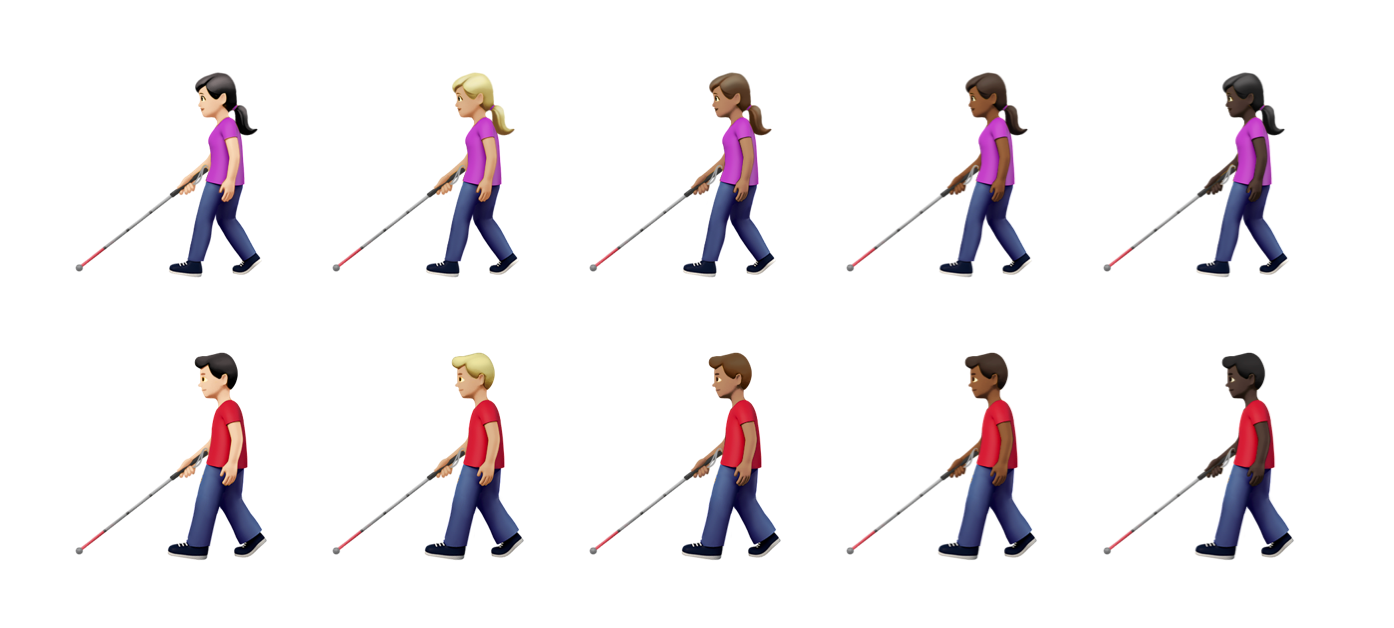 Skin Tone Options
Any emoji which includes more than one person hasn't previously permitted a change of skin tone on iOS. This has meant emojis like the families (👨‍👩‍👧‍👧👩‍👧‍👦👨‍👧‍👧👩‍👩‍👧‍👧) or couples (💑👩‍❤️‍👩👨‍❤️‍👨) - even the handshake (🤝) have been limited to yellow.
Coming this year are options to change the skin tone of the people holding hands, where each person can have a different skin tone. This will require a change to the usual emoji picker which until now has only required five options per emoji.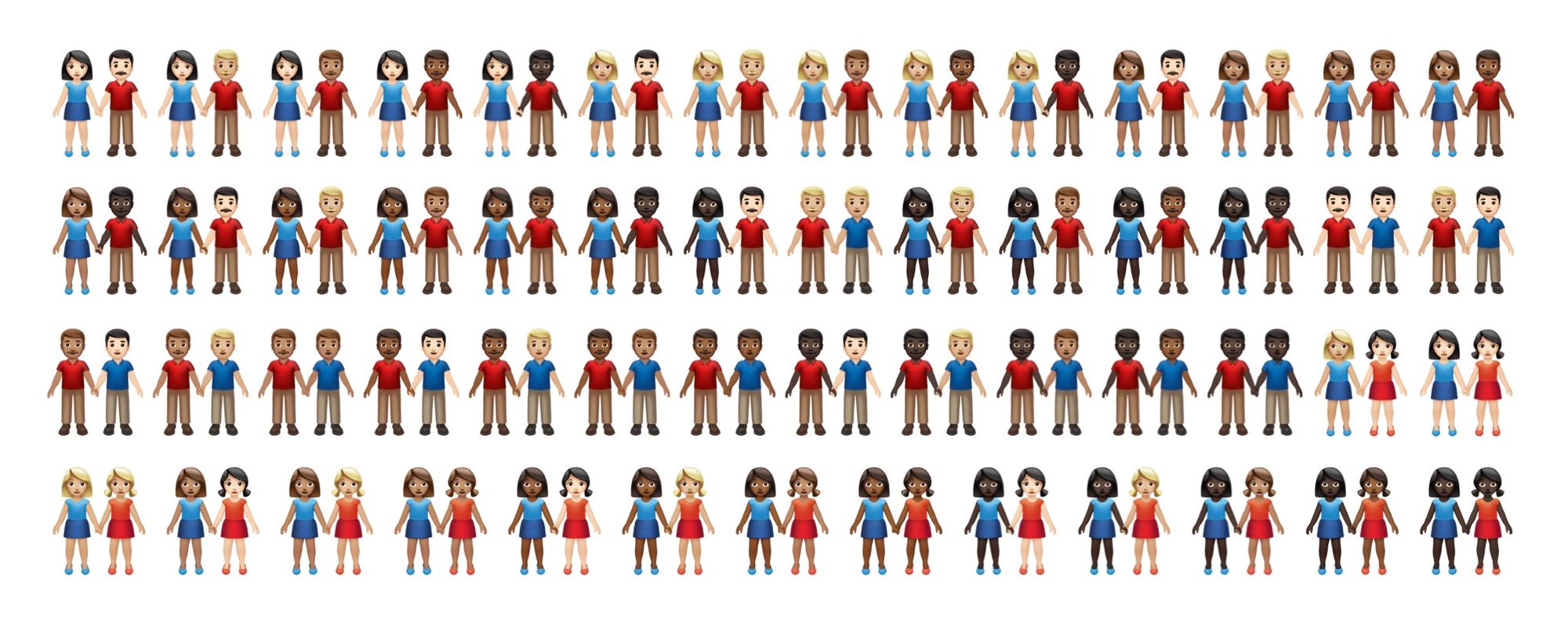 Also in the list for 2019 is are two people holding hands to be shown with a gender inclusive appearance. These haven't yet been shown, but will still be coming later this year.
The Rest
While every emoji coming to Apple platforms this year hasn't yet been shown, this is a substantial look at many of the additions arriving in a software update in the coming months.
Amongst the clothing items previewed there's a sari, safety vest, one-piece swimsuit, banjo, person parachuting, and a kite.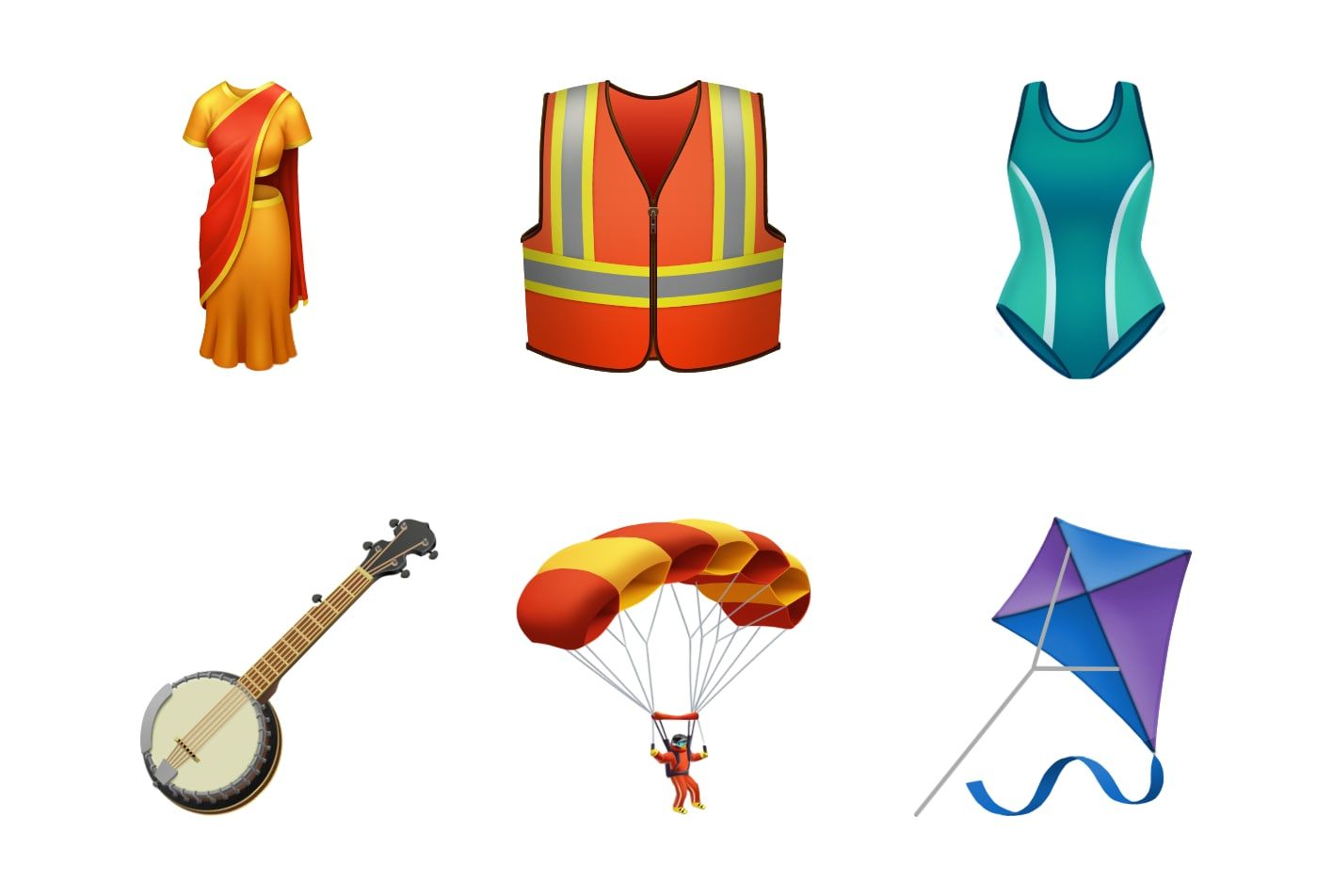 Notably one of the most discussed new emojis, the pinching hand, has not been shown by Apple. We'll have to wait for the update to see that one.
Release
These emojis will be coming to Apple devices in a software update later this year.
In 2018, Apple's new emojis came as part of iOS 12.1, and the year before these were included in iOS 11.1. Safe to say if this trend keeps up, you could reasonably expect to see these updates in iOS 13.1 by October 2019. In a press release today Apple says these are coming 'this fall'
Emoji designs could change between now and release, but perhaps only if there are widespread complaints about any particular food item.