iOS 14.2 Emoji Changelog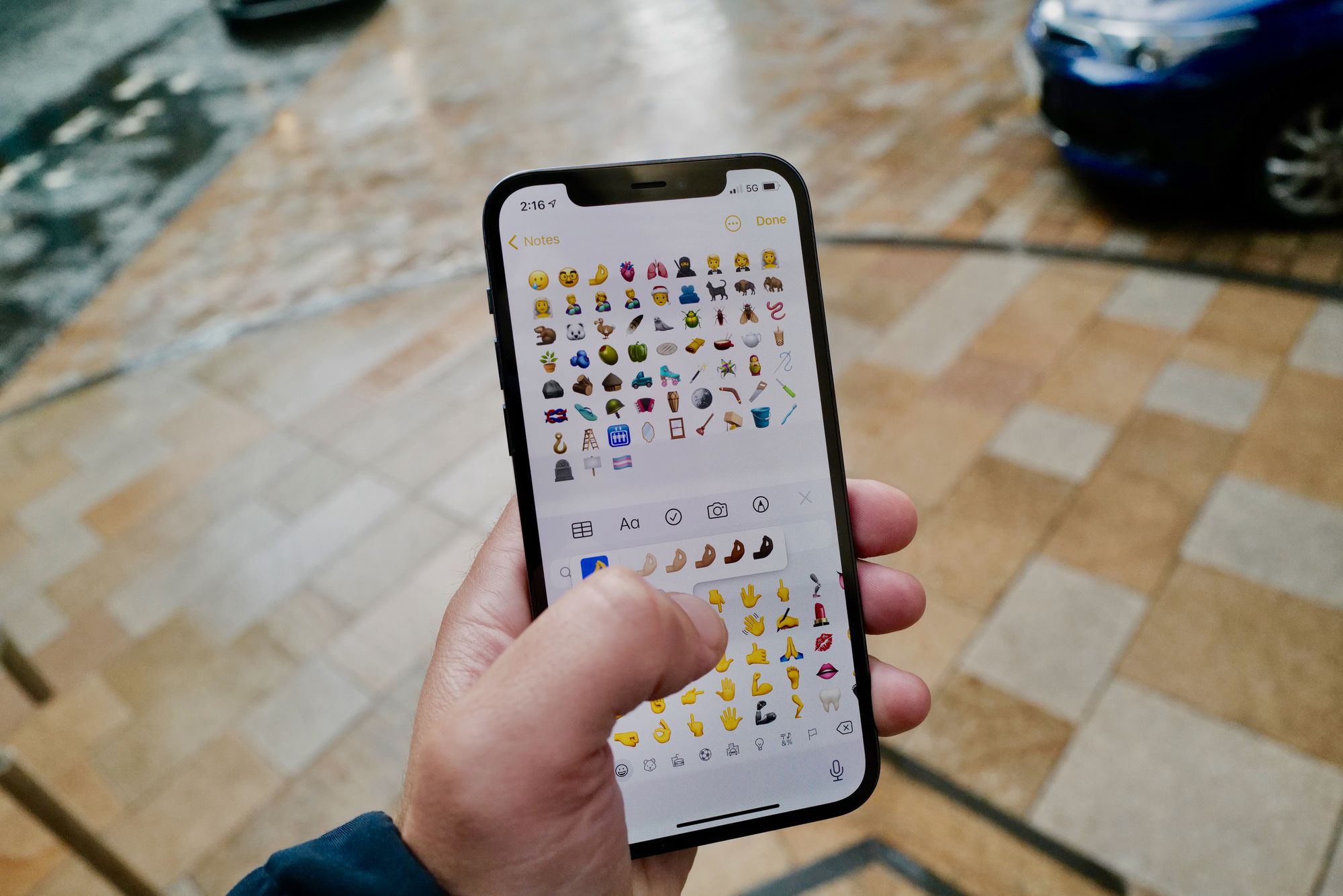 New emojis are now available for all iPhone and iPad users, with today's release of iOS 14.2.
For the first time those on Apple platforms can now send new emojis such as 🤌 Pinched Fingers, 🫂 People Hugging, and 🥲 Smiling Face with Tear.
117 emojis are new in this release, which includes every emoji approved earlier this year as part of Emoji 13.0.
Browse every new emoji image iOS 14.2, or see the list of which new emojis are supported.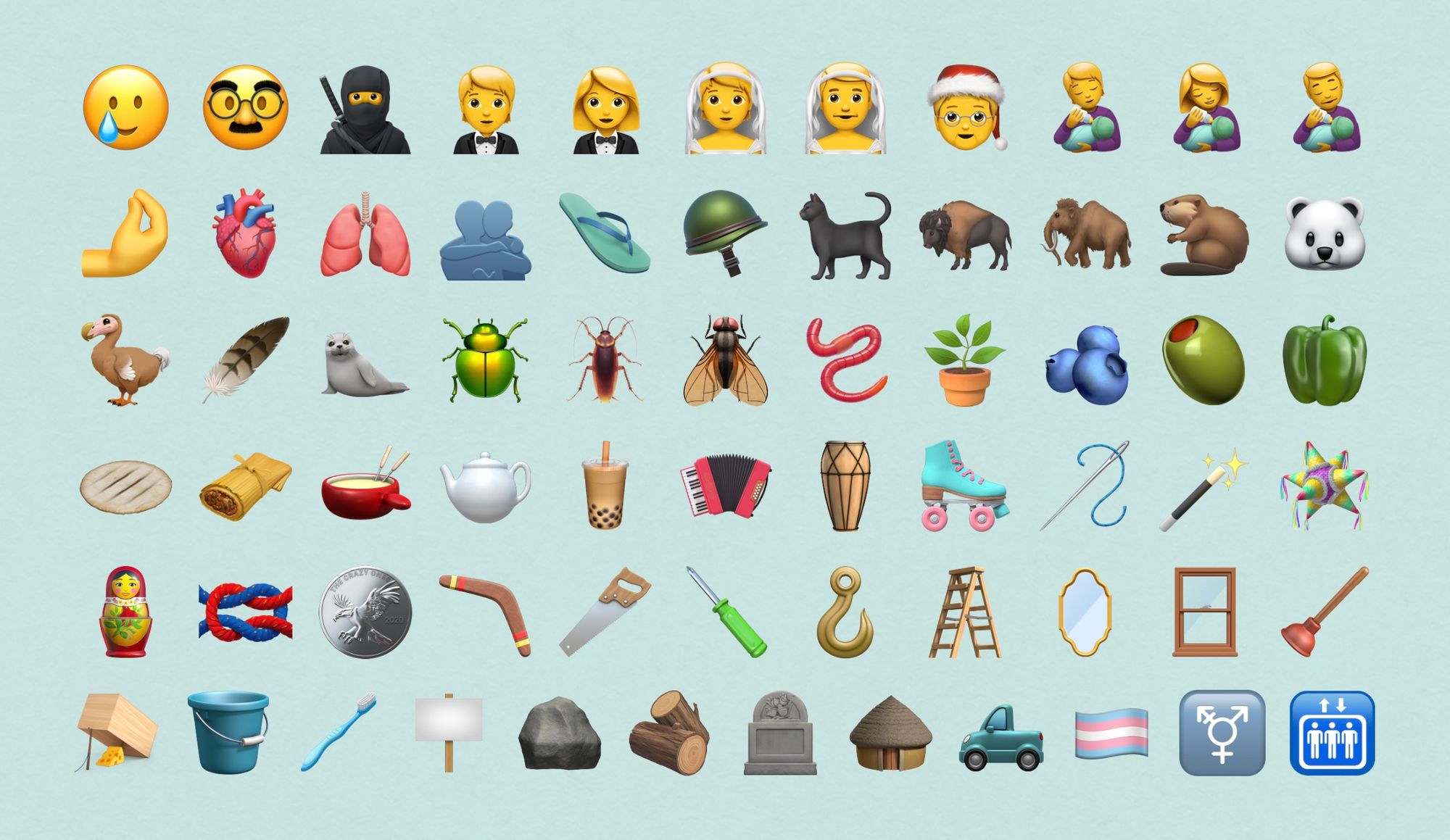 iOS 14.2 now supports 3,292 emojis. This is up from 3,175 which have been available until now.
This is the first public iOS release from Apple which includes the updated 😷 Face with Medical Mask with smiling eyes on the masked face, first seen in beta releases last month.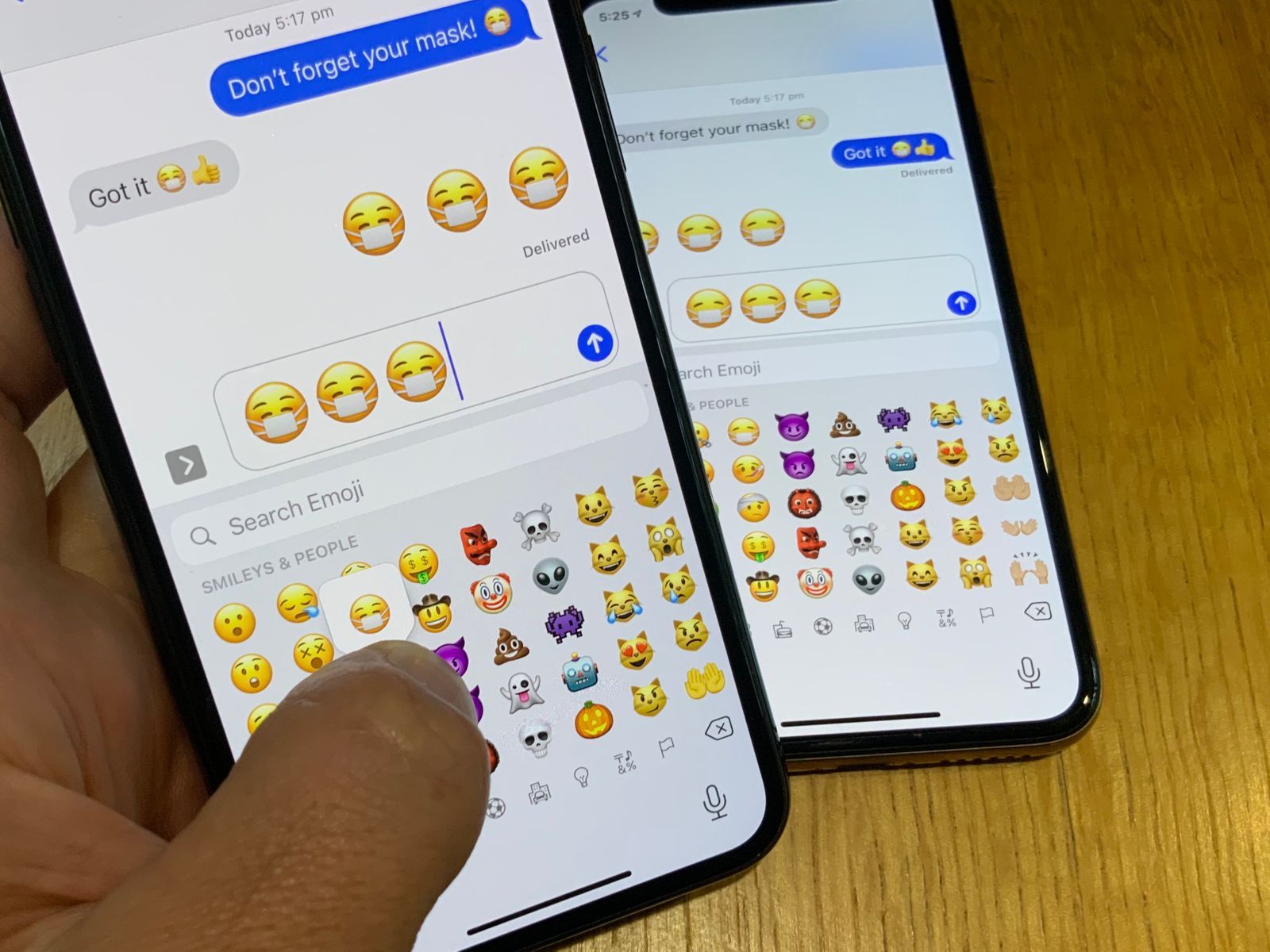 As with many releases, we've listed each new emoji in this Twitter thread, for your browsing enjoyment:
✨ New and Notable
Efforts from the Unicode Emoji Subcommittee to standardize the human emoji set continues, with new options for people wearing a tuxedo or veil being approved earlier this year.
The result for iOS is that instead of the default tuxedo-wearing person being a man, this same code point now shows as a gender-inclusive or gender-neutral person.
Options for a 🤵‍♀️ Woman in Tuxedo and 🤵‍♂️ Man in Tuxedo are new.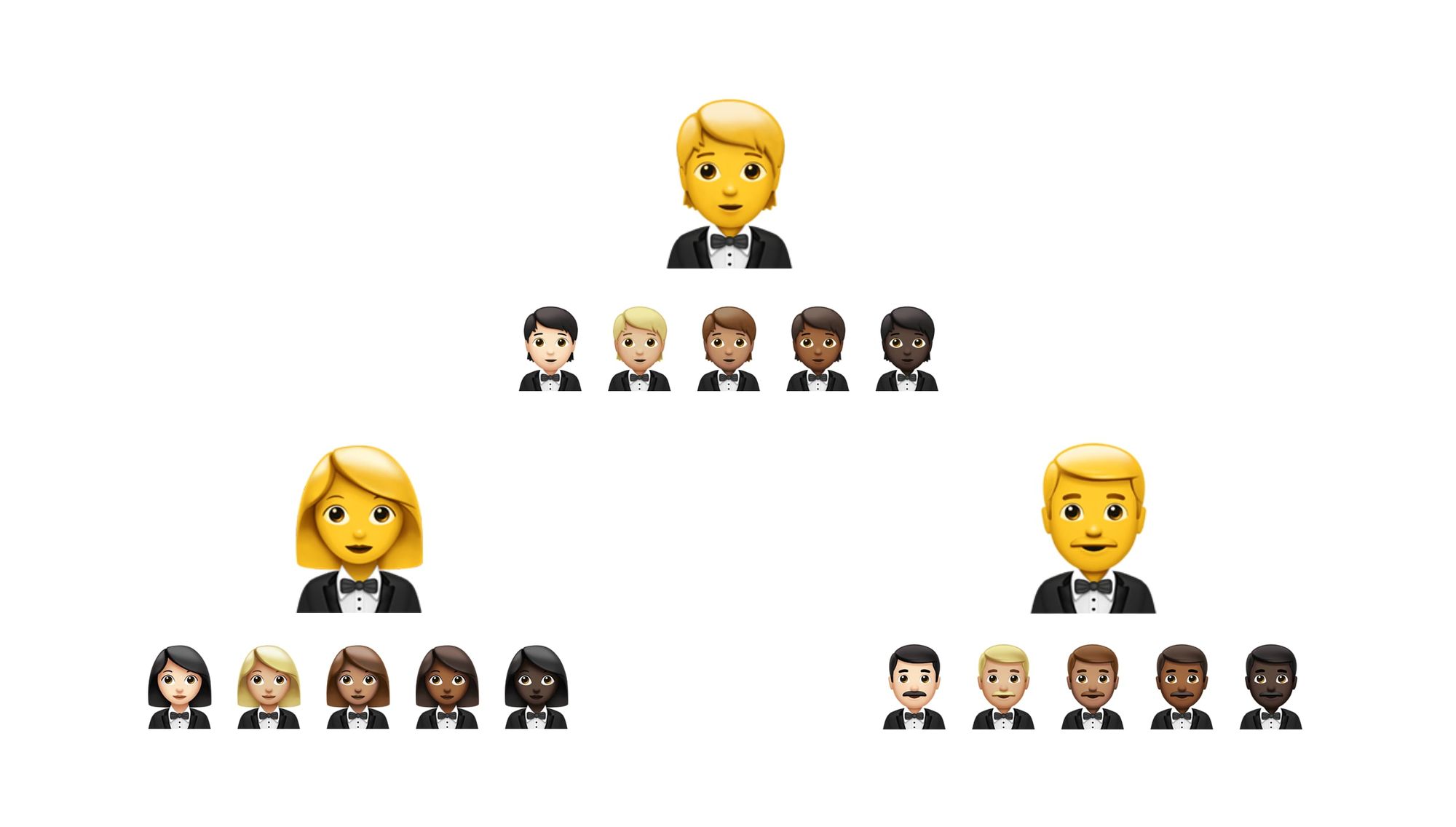 Similarly, previous iOS releases showed 👰 Person With Veil as a woman. This emoji is now classified by Unicode as gender-neutral, and iOS 14.2 updates the design of the existing code point to show a person without any gender specified.
New options for 👰‍♀️ Woman with Veil and 👰‍♂️ Man with Veil are available.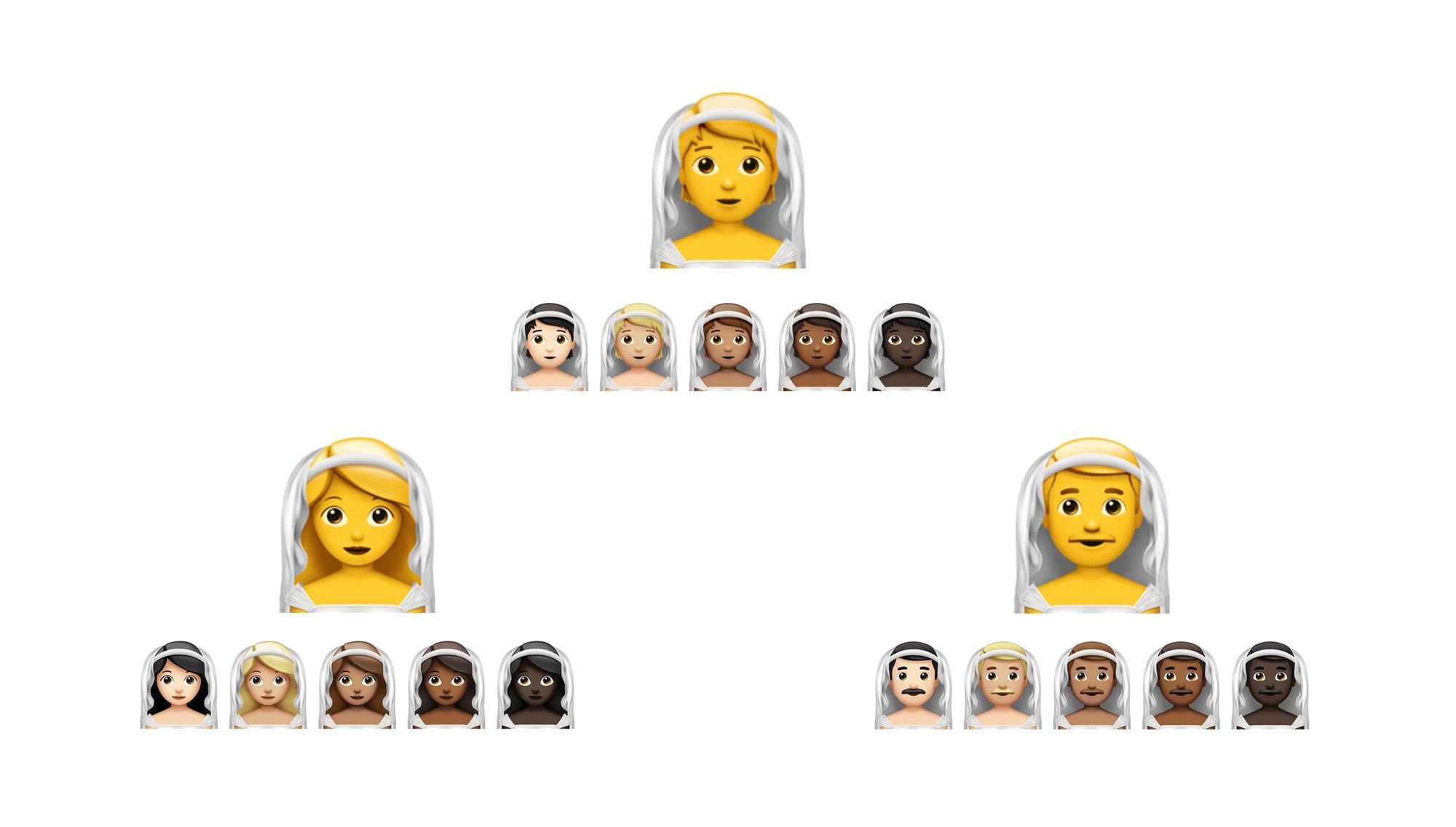 While we're on the topic of gender consistency in the Unicode Standard; a new 🧑‍🎄 Mx Claus emoji provides a gender-inclusive alternative to 🎅 Santa Claus and 🤶 Mrs. Claus.
Think of this more as a person wearing a Christmas hat than a specific entry in Christmas folklore canon. In practice, this makes the keyboard options more consistent, with nearly every human emoji providing a gender neutral option, in addition to gender-specific choices.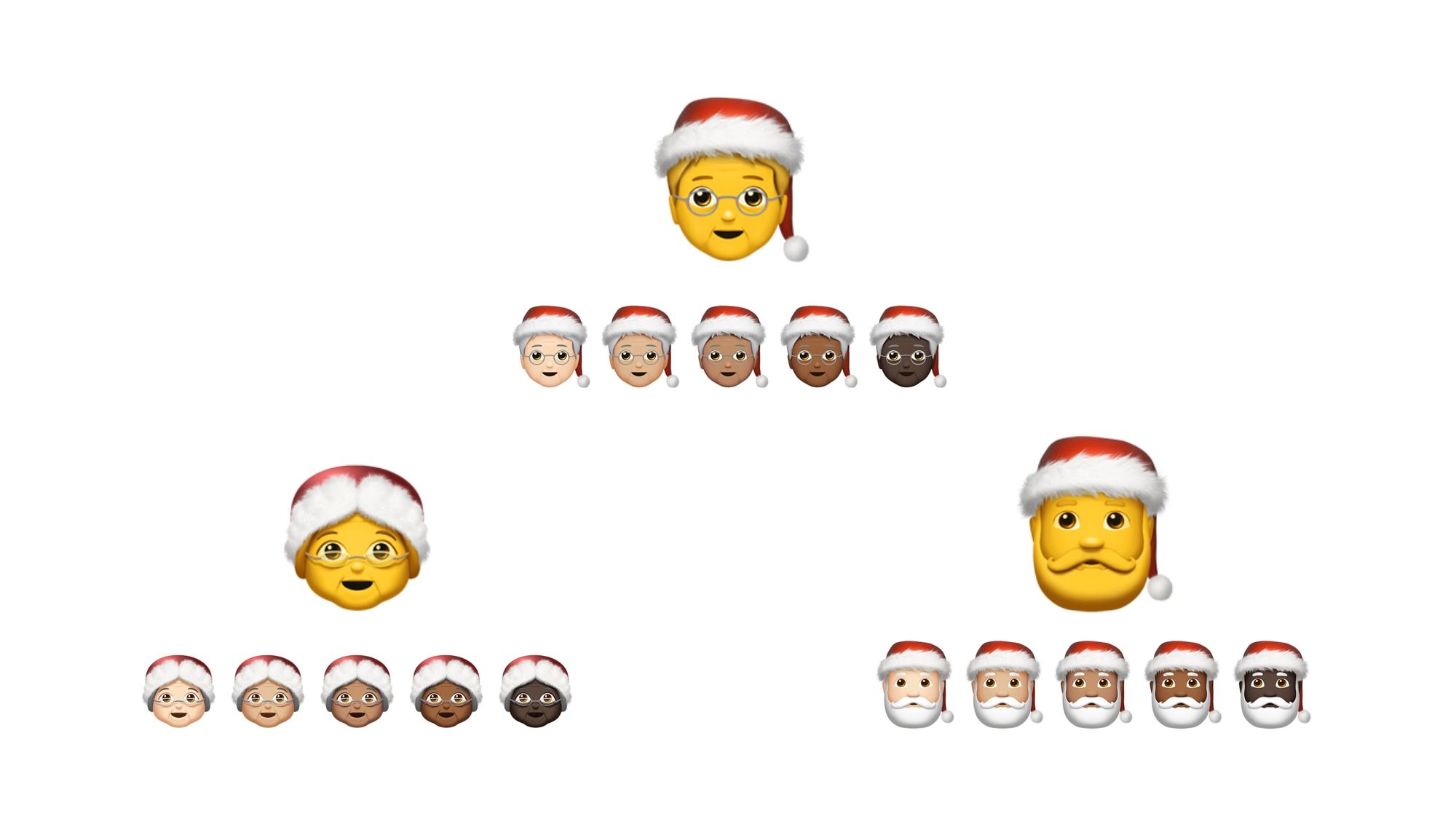 Unlike the veil and tuxedo choices, there are no changes to the existing code points for the Claus family, as Mx Claus is a brand new emoji.
All previous uses of Santa or Mrs Claus won't change, this is simply a new addition.
Of note at a Unicode level is that Mx Claus is an Emoji ZWJ Sequence combining 🧑 Person and 🎄 Christmas Tree. That will only be evident for those inspecting the Unicode elements, or on older platforms which will show two emojis "Person + Christmas Tree" where Mx Claus is used. This differs from new emoji code points which show as a question mark in a box on older iOS releases.
Lastly on the expansion of consistency in the emoji set: while the breastfeeding emoji remains shown as a woman, new options in 2020 allow a person, woman or man to bottle-feed a baby. These are now included in iOS.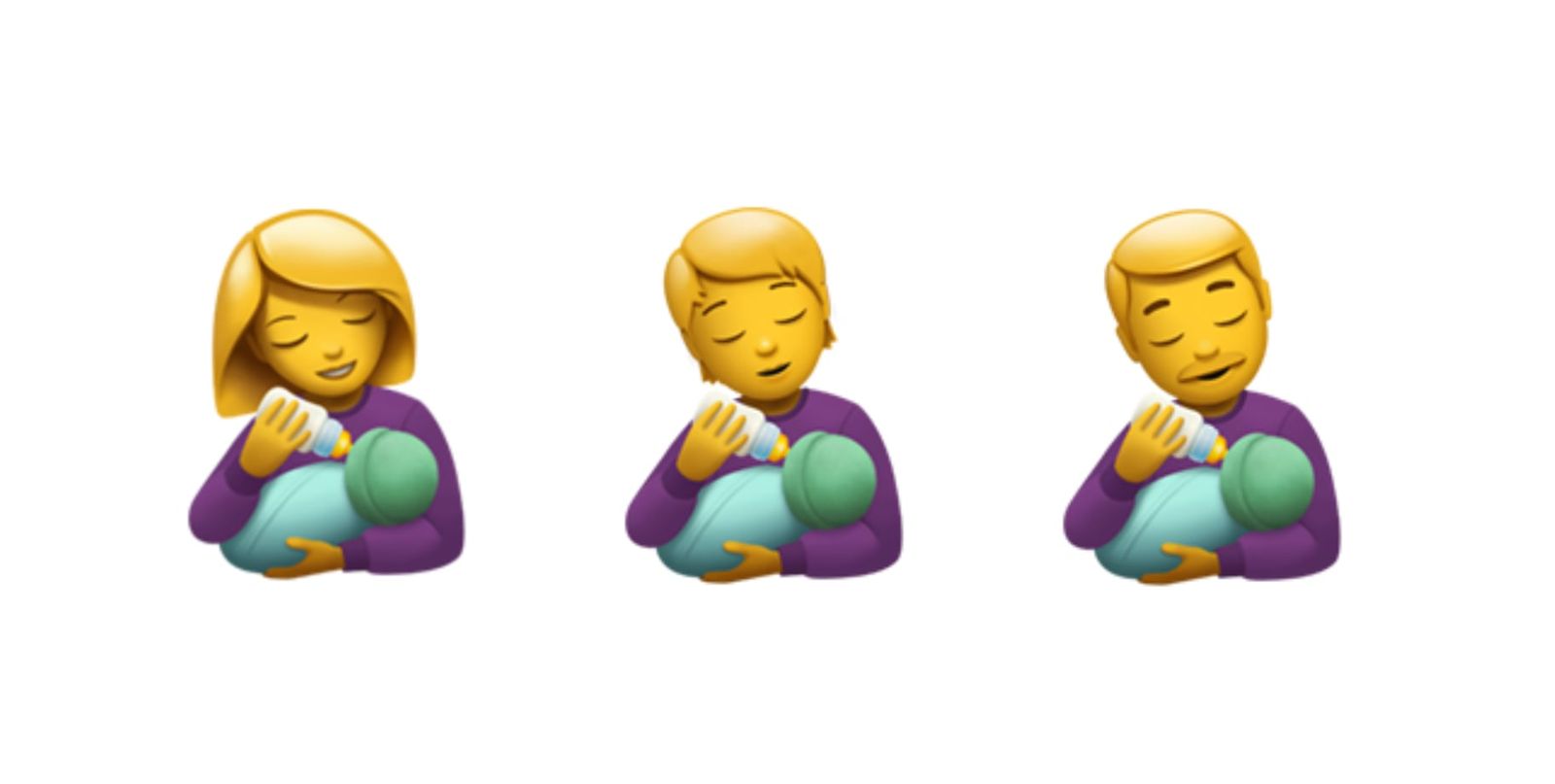 🥲 Smileys and Animals
There are two new smileys in this update: 🥲 Smiling Face with Tear and 🥸 Disguised Face.
The former remains ambiguous enough to imply a wide range of emotions, and the latter just missed out on this year's Halloween.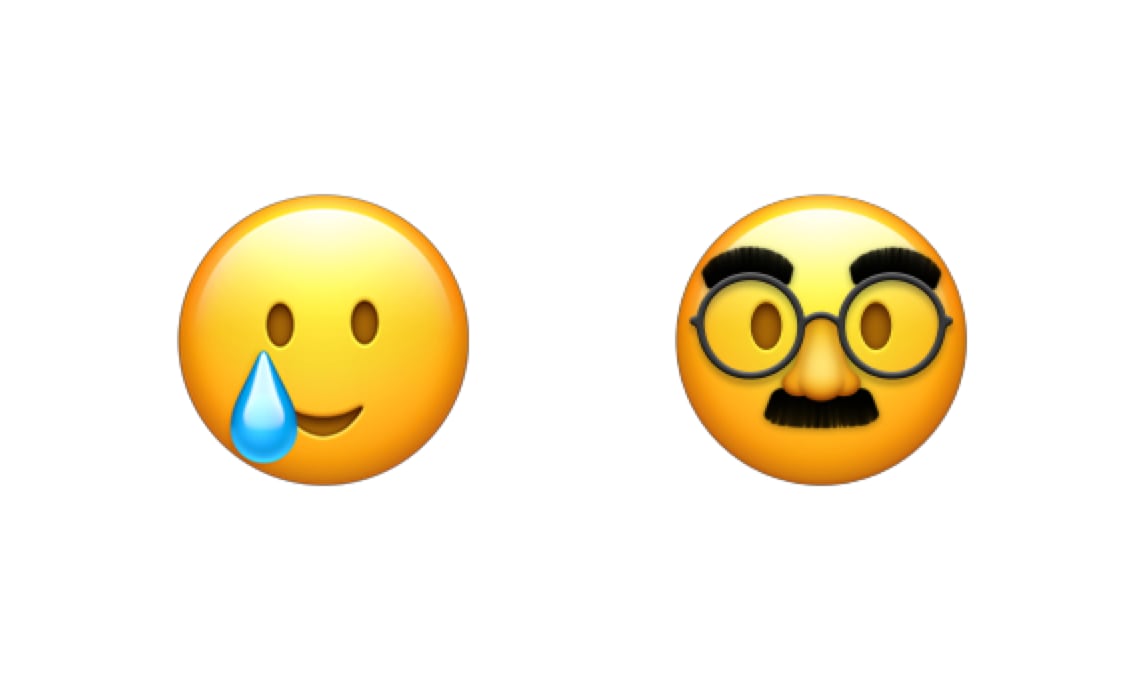 Perhaps the most discussed new emoji - as often the hand gestures are - is the 🤌 Pinched Fingers emoji, which already has numerous meanings.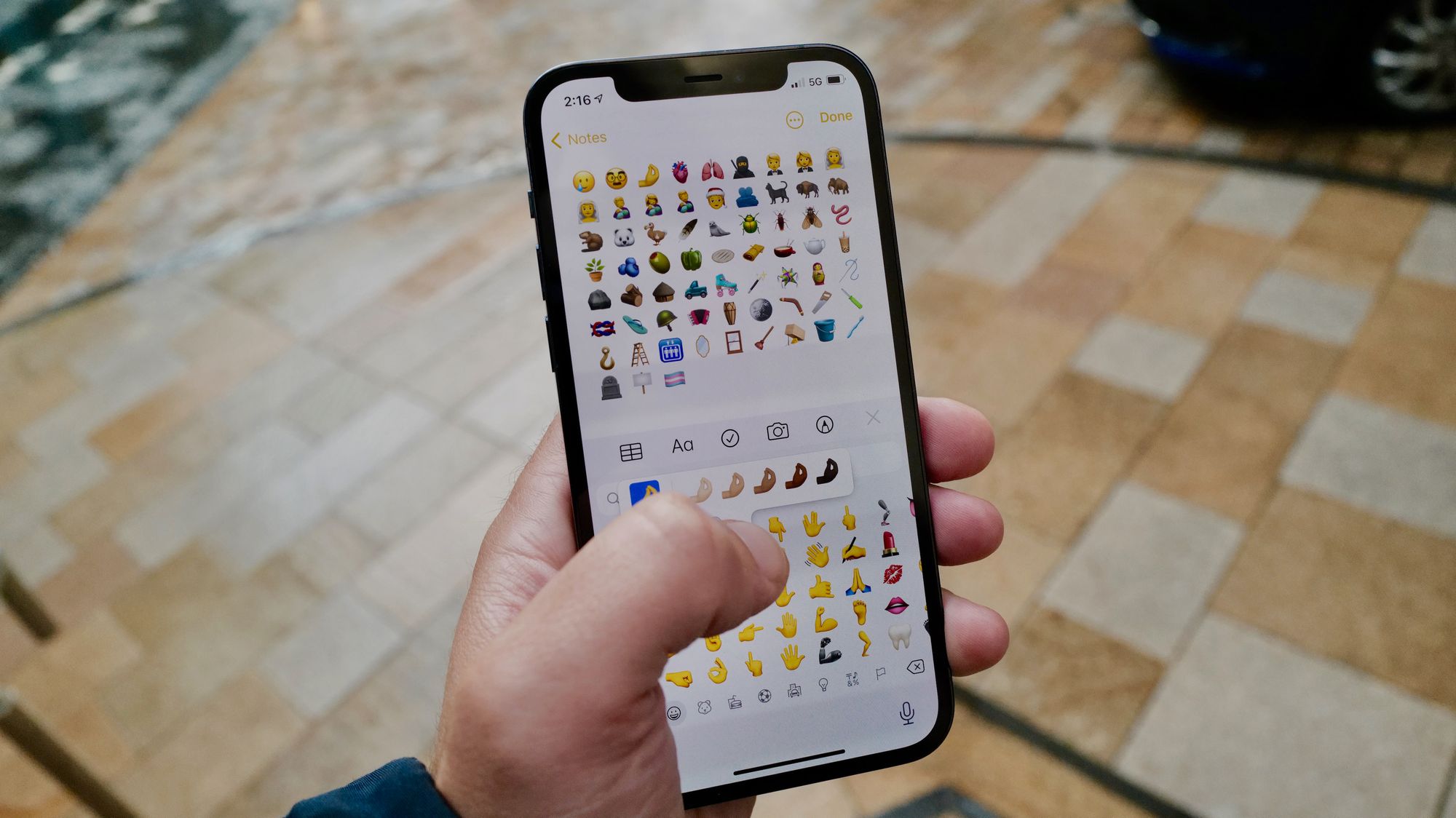 New animals include 🐈‍⬛ Black Cat, 🪱 Worm, 🦭 Seal, and 🐻‍❄️ Polar Bear. Two extinct additions include a 🦣 Mammoth and 🦤 Dodo.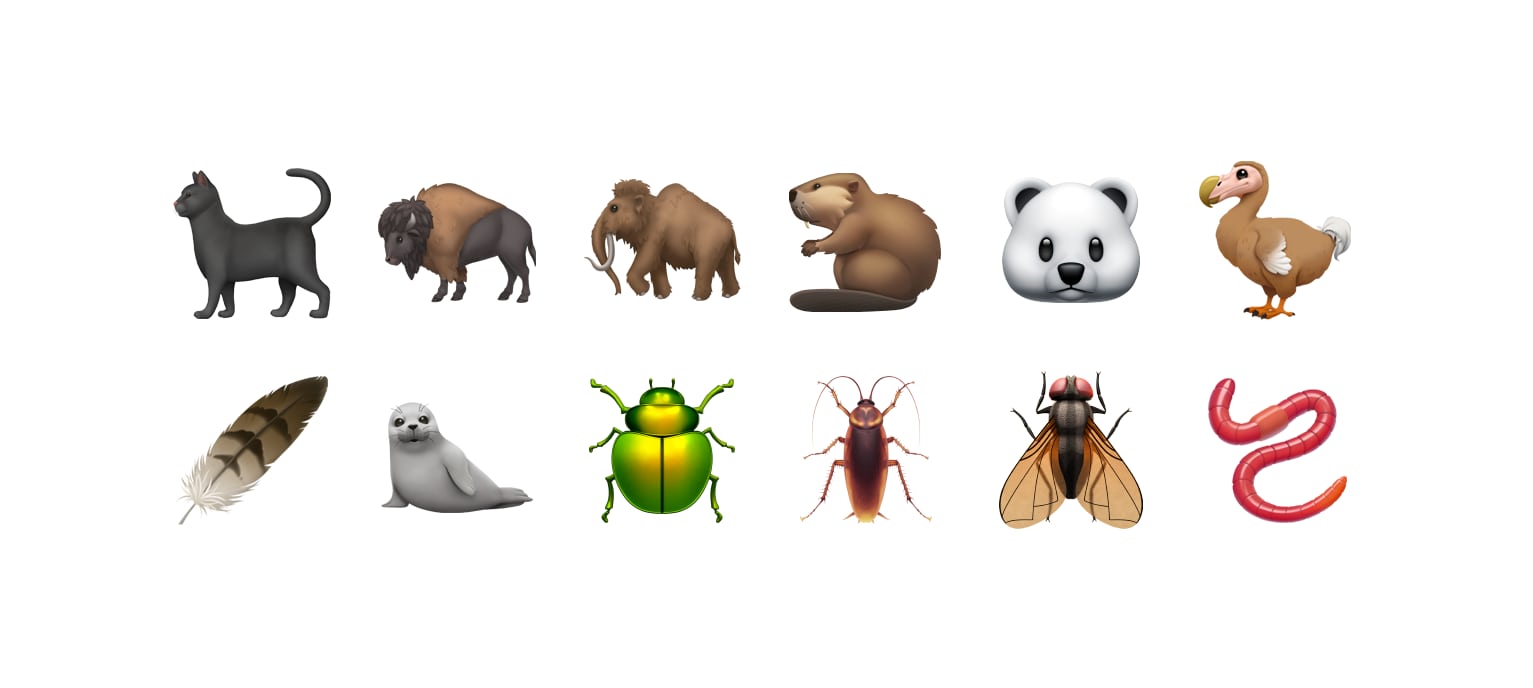 Of these new animals, two are created using ZWJ sequences:
For end-users, the difference of some emojis using sequences instead of unique code points is minimal.
In some ways these are more backwards compatible, as users can see the individual emojis on older systems. In other ways, seeing two emojis on older platforms while others see a single new emoji might be more confusing than just a tofu (missing character box), which people have come to understand often means 'new emoji I can't see yet'.
🙋 What Else is New
A number of platforms supported a 🏳️‍⚧️ Transgender Flag emoji prior to its inclusion in the Unicode Standard, and now iOS also has support for both the flag, and an emojification ⚧️ Transgender Symbol which has existed as a standard Unicode code point since 2005.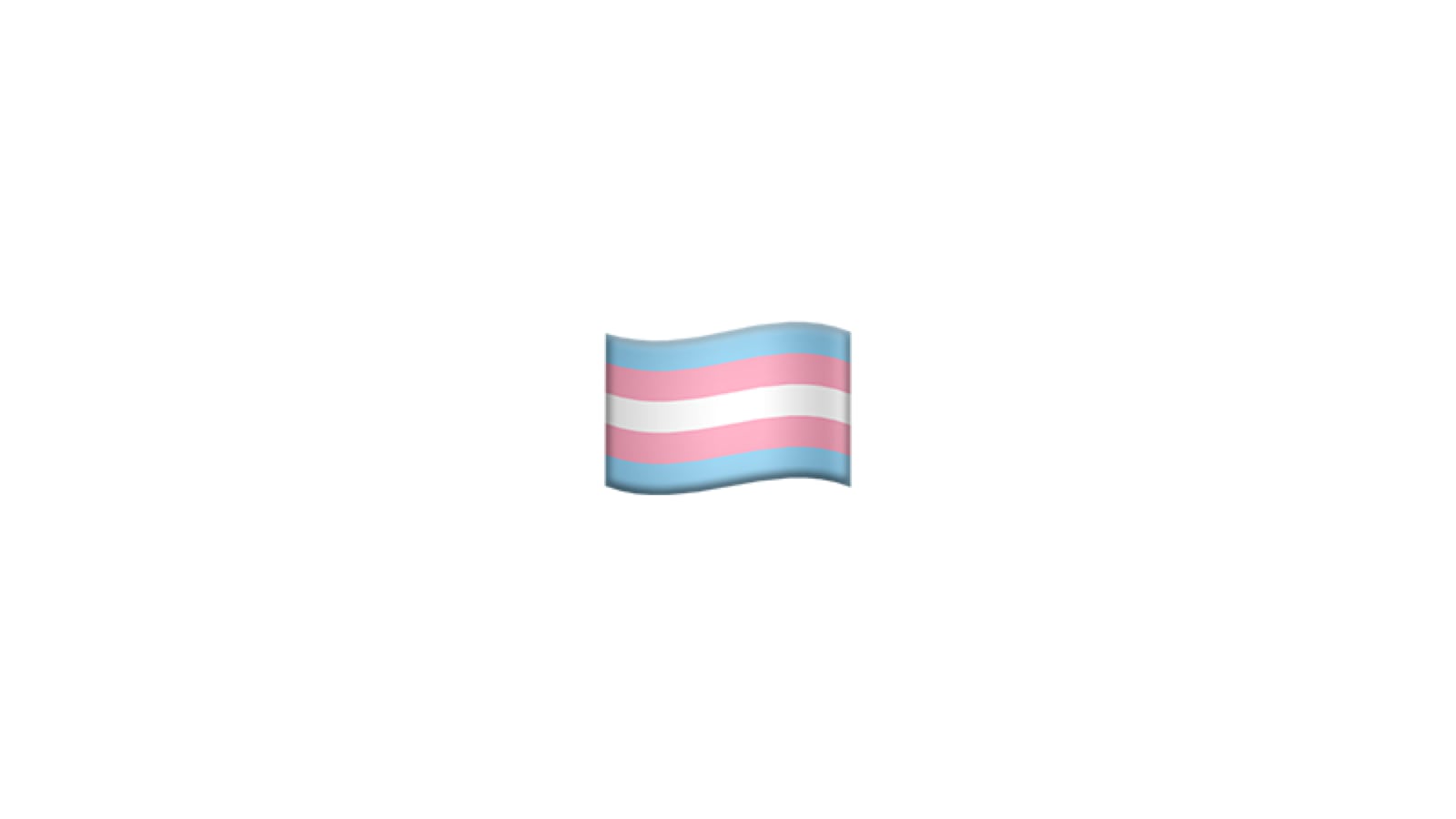 A grab-bag of assorted other emojis includes various foods, objects, clothing, and a hug which is somewhat challenging to make out at small sizes.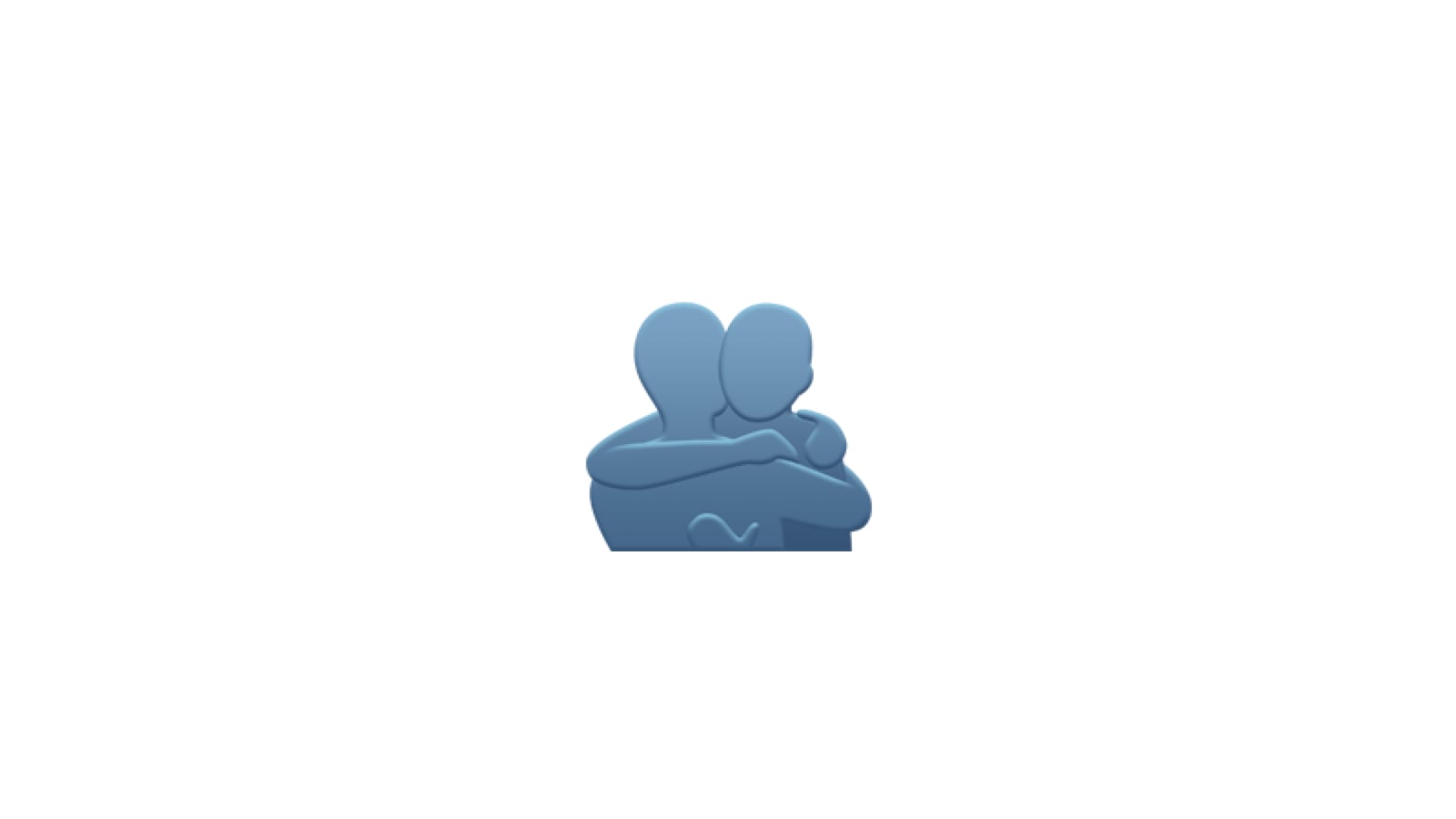 The challenge for the hugging emoji is that its creation specifically called on the two people to lack specific gender or skin tone details. Had it been two realistic people, the natural progression of the emoji may have been for it to support 200 combinations of people of various genders and skin tones.
The ideal of a hug symbol is well-meaning, though I wonder about the iOS implementation compared to other platforms which use more contrasting shapes and colors.
Many Apple users will recognize The Crazy Ones – shown on Apple's new coin emoji – as a reference to the Think Different ad campaign of the late 90s.
Worth noting is the number of people on Twitter either confused by this, or assuming this to be some kind of dig or joke, potentially referring to Americans as "the crazy ones".
Most Easter eggs in software go by the wayside if they aren't understood.
Putting aside whether crazy is an appropriate word to be used in any context, perhaps it's no longer fair to assume that everyone viewing this emoji will understand a reference last used by Apple nearly two decades ago.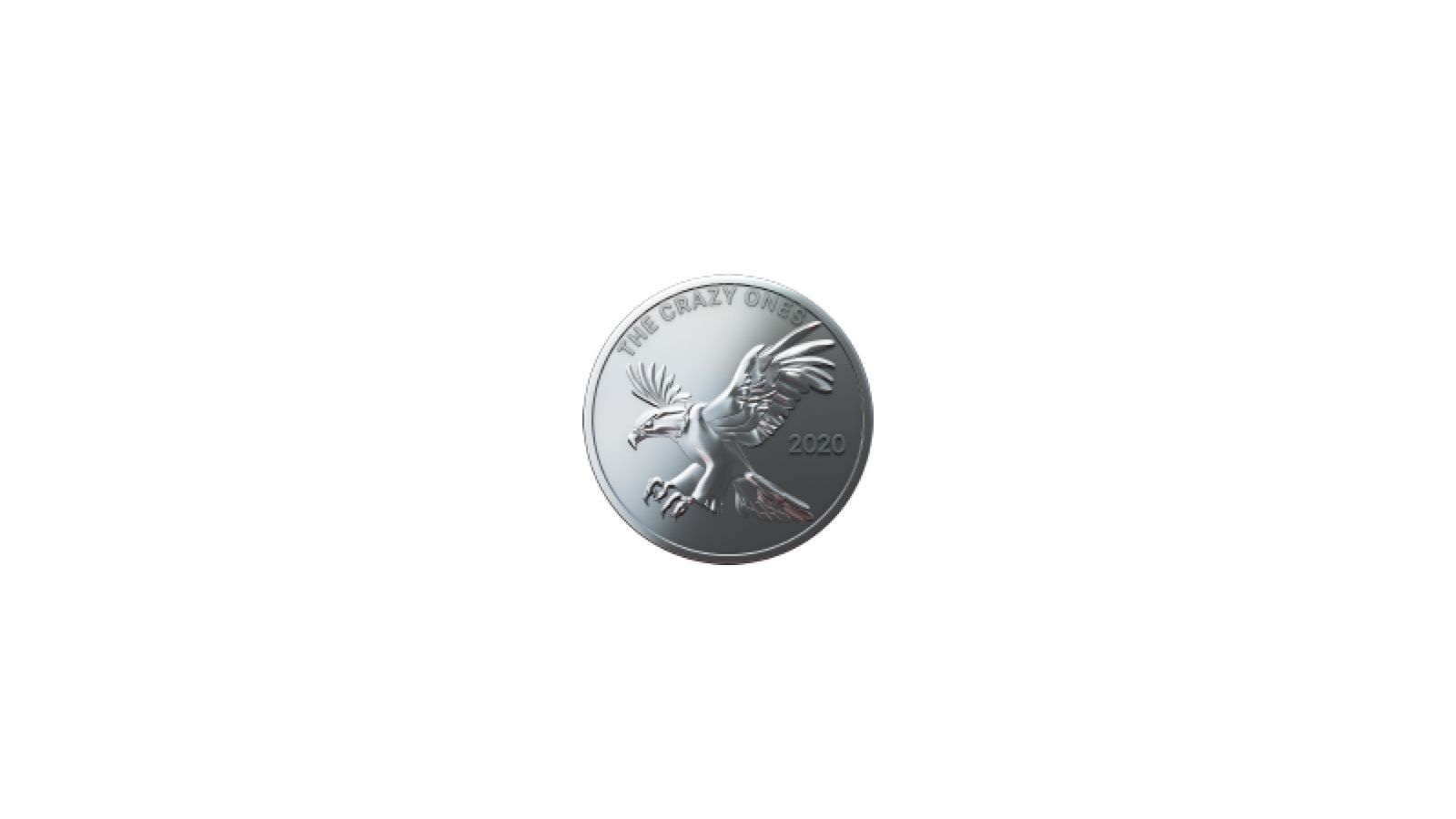 This isn't the first emoji from Apple to use a reference to the Think Different campaign, but it is perhaps the most visible use of The Crazy Ones.
Other references to the same campaign have appeared for years on emojis such as 📝 Memo, 📑 Bookmark Tabs, and more recently 🧾 Receipt.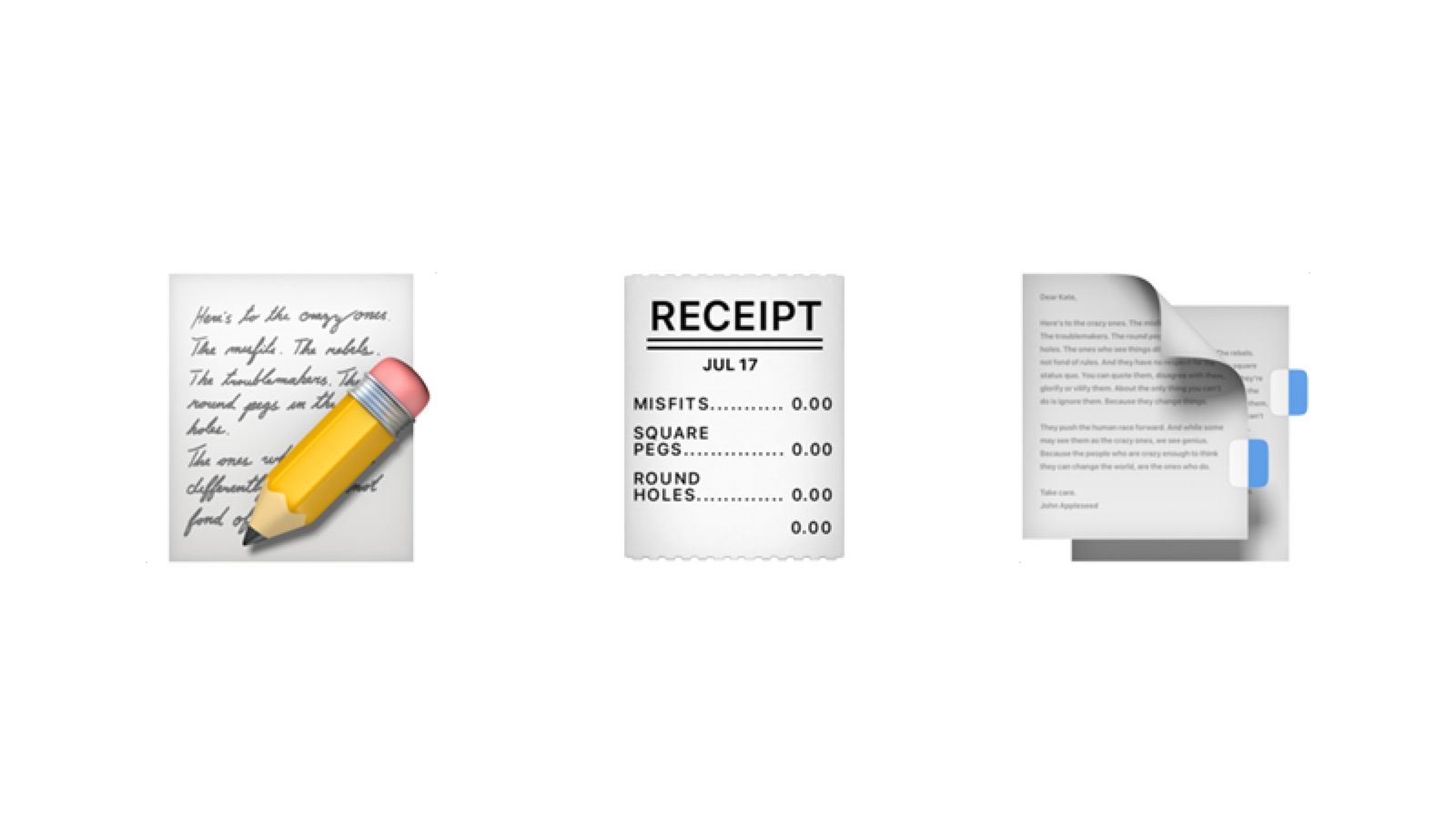 As always, each emoji has so much detail, a lot tends to be read into the specifics.
All the new emojis added to iOS 14.2 including gender and skin tone variations are shown below.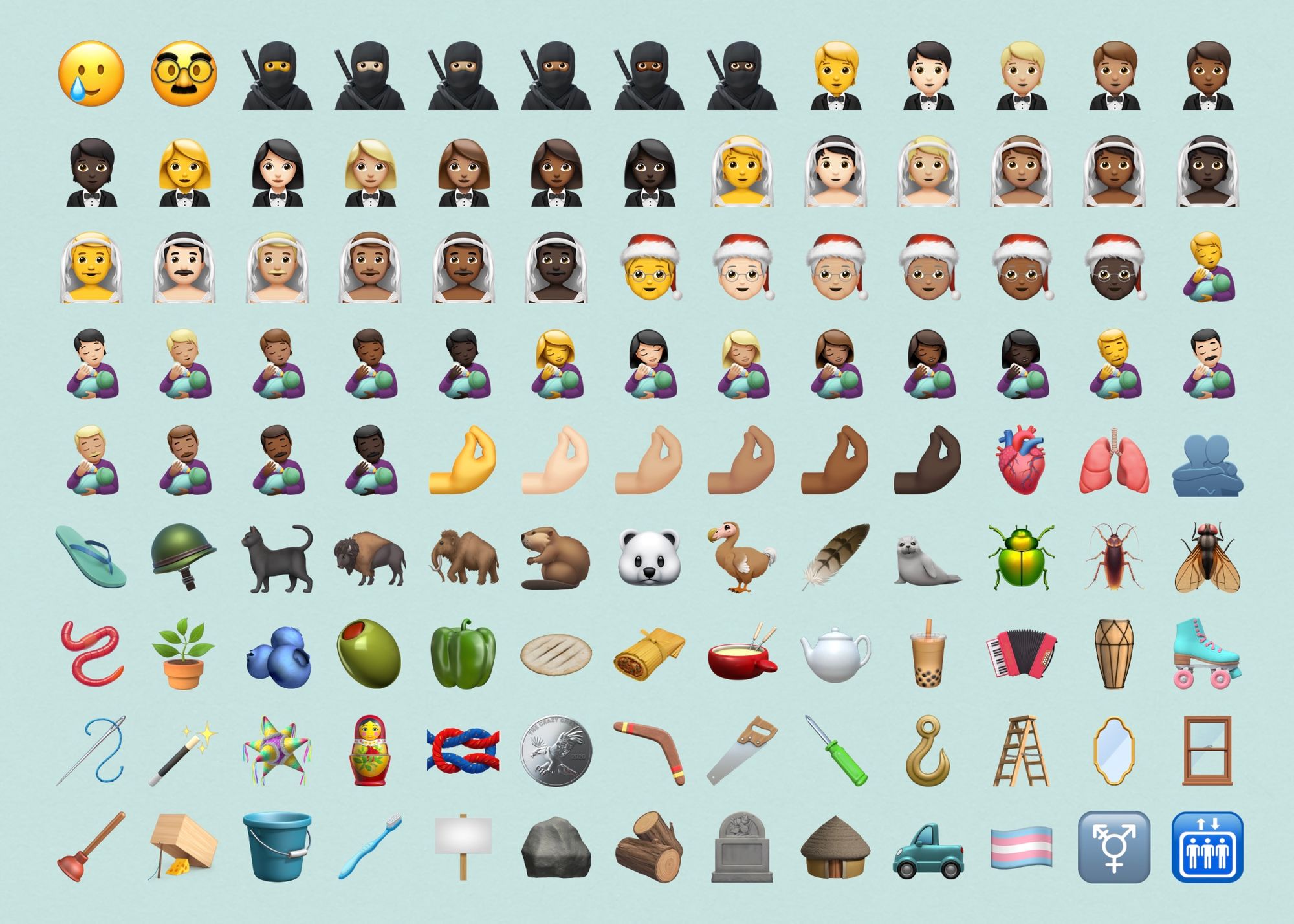 📝 Full Emoji List
Every emoji from Emoji 13.0 is supported in this release from Apple. The full list of  117 new emojis supported in iOS 14.2 are:
If you're viewing this using iOS 14.2, or any other platform with up-to-date emoji support, the new emojis will display inline in the above list.
For other platforms, these may show as a missing character (box with an X or question mark in it), or as a sequence of emojis used to create a new emoji.
🔀 Changed
😷 Face with Medical Mask now smiles, as indicated by the eyes, raised eyebrows, and rosy cheeks.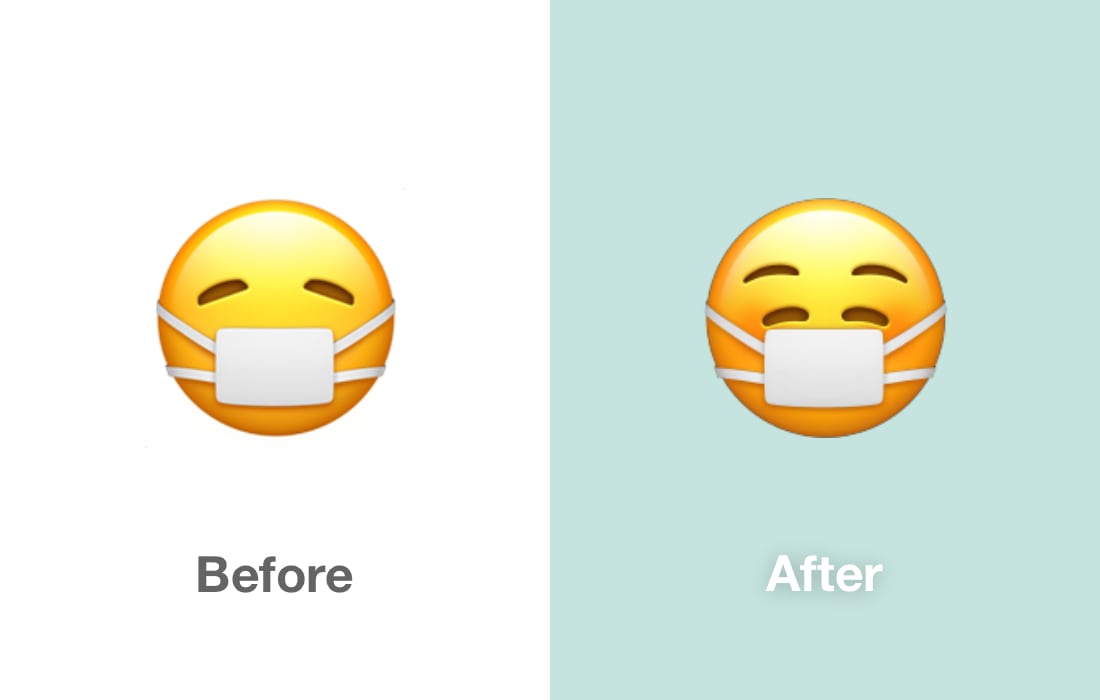 🤵 Person in Tuxedo now has a gender-neutral appearance, with the new 🤵‍♂️ Man in Tuxedo emoji taking on the male appearance.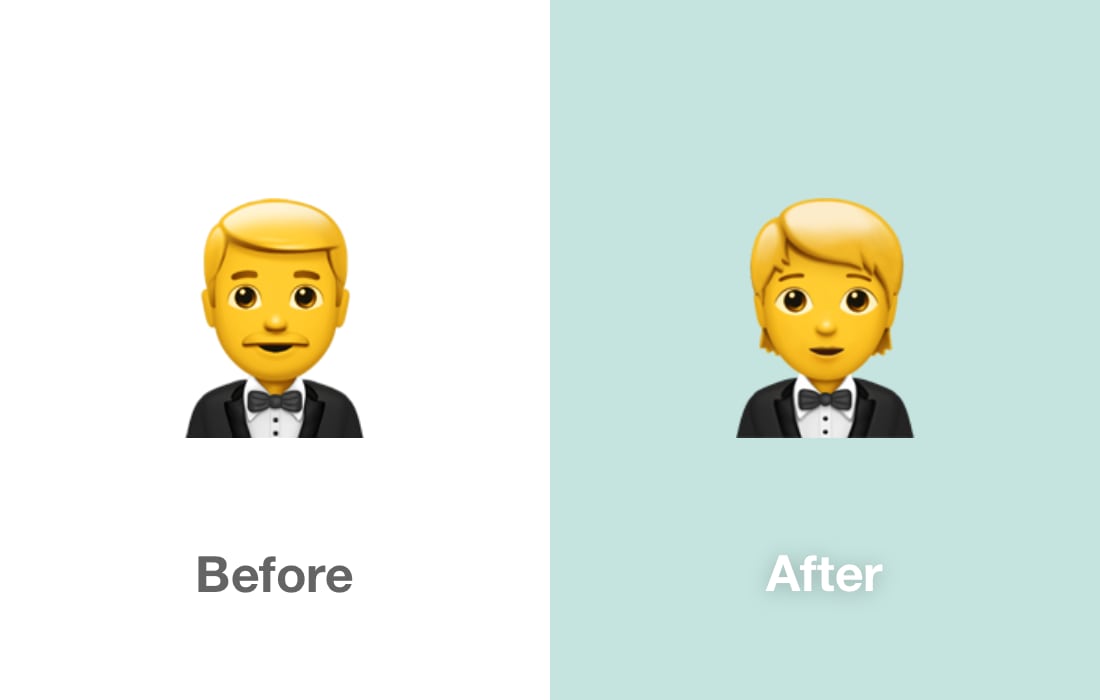 👰 Person With Veil now has a gender-neutral appearance, with the new 👰‍♀️ Woman with Veil emoji taking on the female appearance.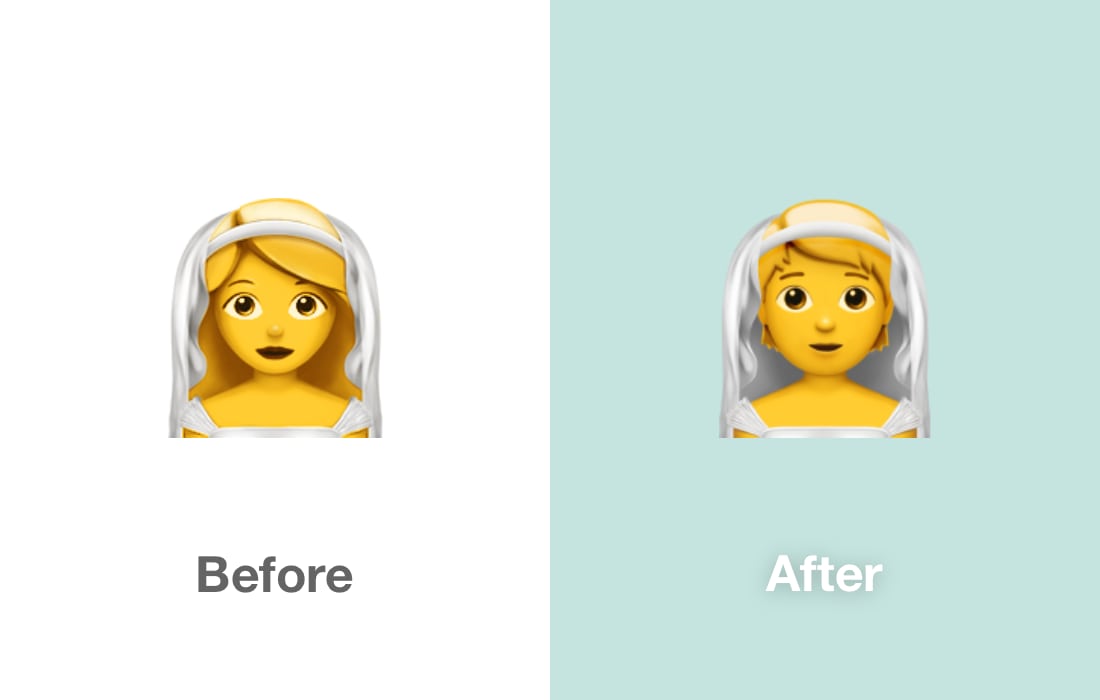 📳 Vibration Mode switches the home-button era iPhone to a notch-era iPhone silhouette used in iPhone X, 11 and 12.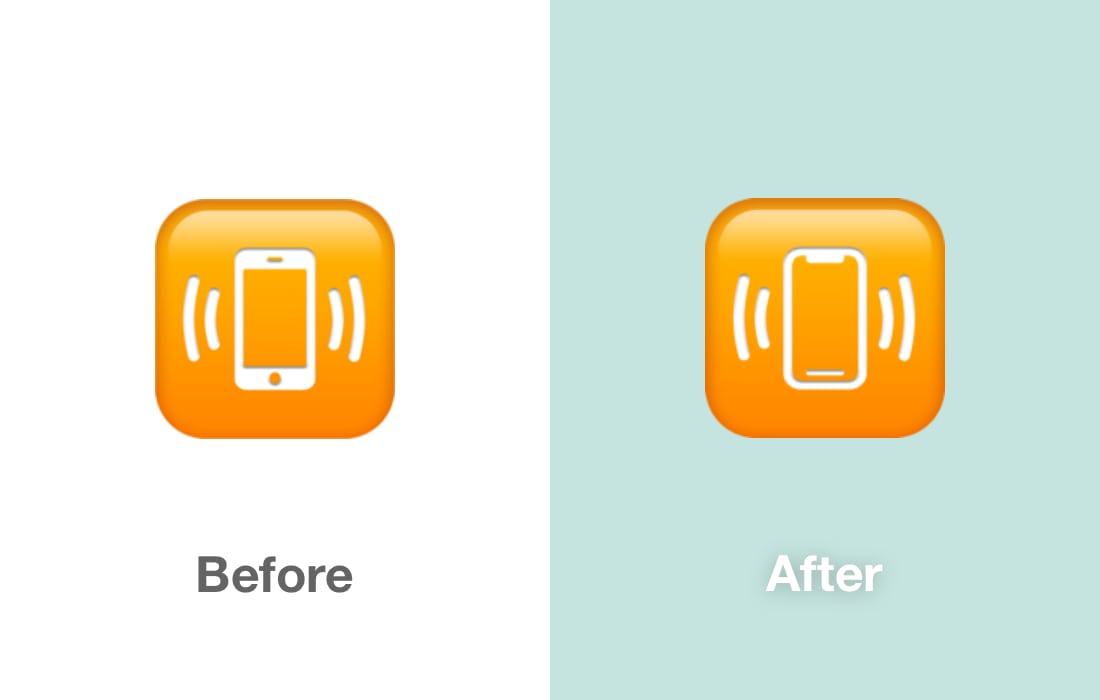 📴 Mobile Phone Off switches the home-button era iPhone to a notch-era iPhone silhouette used in iPhone X, 11 and 12.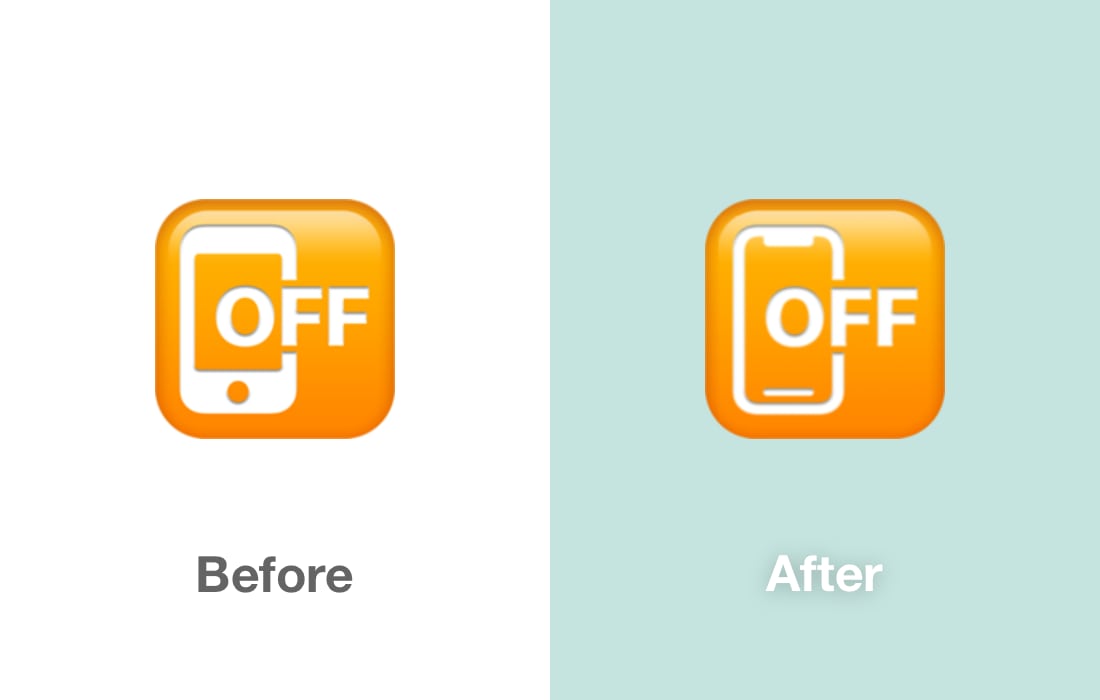 📵 No Mobile Phones switches the home-button era iPhone to a notch-era iPhone silhouette used in iPhone X, 11 and 12.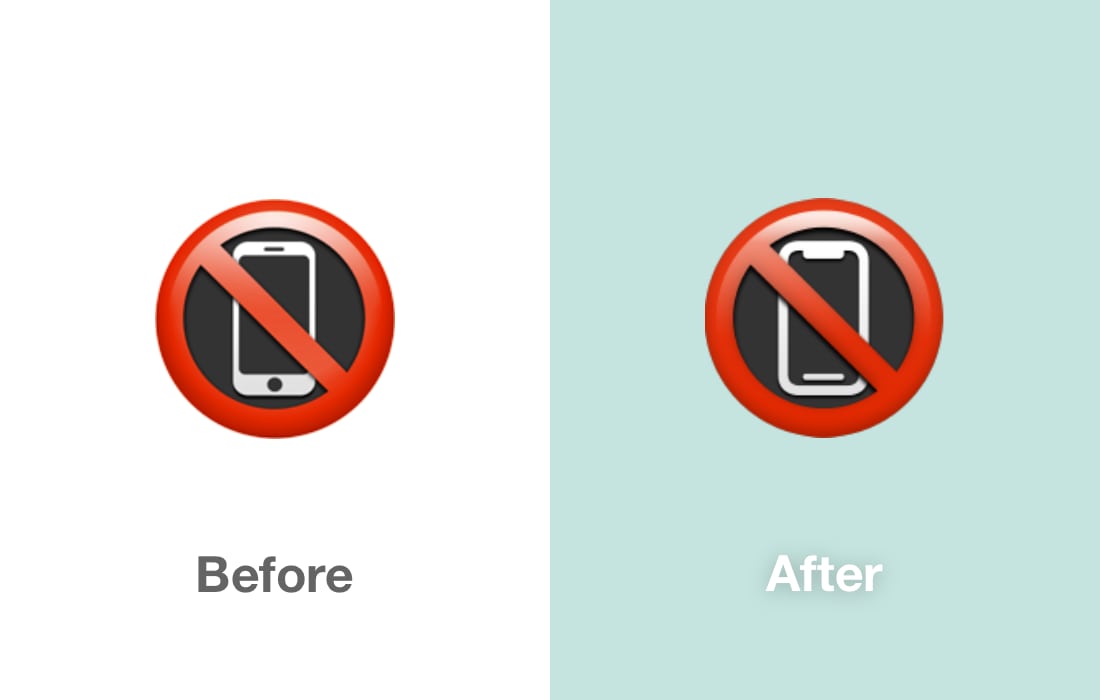 More subtle changes exist on most of the hand-holding emojis, which are now dynamically created within the emoji font. This is a notable change for Apple, which has until now had to pre-render all emojis before inclusion in the font.
See all emoji changes in iOS 14.2.
📲 Release
iOS 14.2 is available now as a free software update for the folllowing devices:
iPhone 12 / 12 Mini/ 12 Pro / 12 Pro Max
iPhone 11 / 11 Pro / 11 Pro Max
iPhone XS / XS Max
iPhone X / XR
iPhone 8 / 8 Plus
iPhone 7 / 7 Plus
iPhone 6s / 6s Plus
iPhone SE (1st generation)
iPhone SE (2nd generation)
iPod touch (7th generation)
The same new emojis are available in iPadOS 14.2, watchOS 7.2, tvOS 14.2 and the forthcoming macOS 11 Big Sur. Each requires a free software update for the respective platforms.
🔮 The Future
Apple's major emoji update has been remarkably stable in recent years, coming to iOS during October in four of the past six years.
The most recent exception was 2016, when new emojis arrived in both September and December, partly due to the two Unicode releases in a 12 month window. Also likely caused by Apple changing the design of every emoji that year, switching from mixed art styles into a consistent 3D-rendered set.
Whether this Q4 emoji tradition continues into 2021 is yet to be seen. While the new emoji list in recent years has been announced in the first half of the year, that's now changed.
Instead of an announcement sometime between January and June 2021 as would have taken place under previous schedules, The Unicode Consortium already announced the next emoji list two months ago. In September 2020.
The next list after that is due to be published in September or October 2021: right when major OS releases often take place.
This means some platforms could start adding emoji support for Emoji 13.1 right away, though most would be likely roll out in 2021.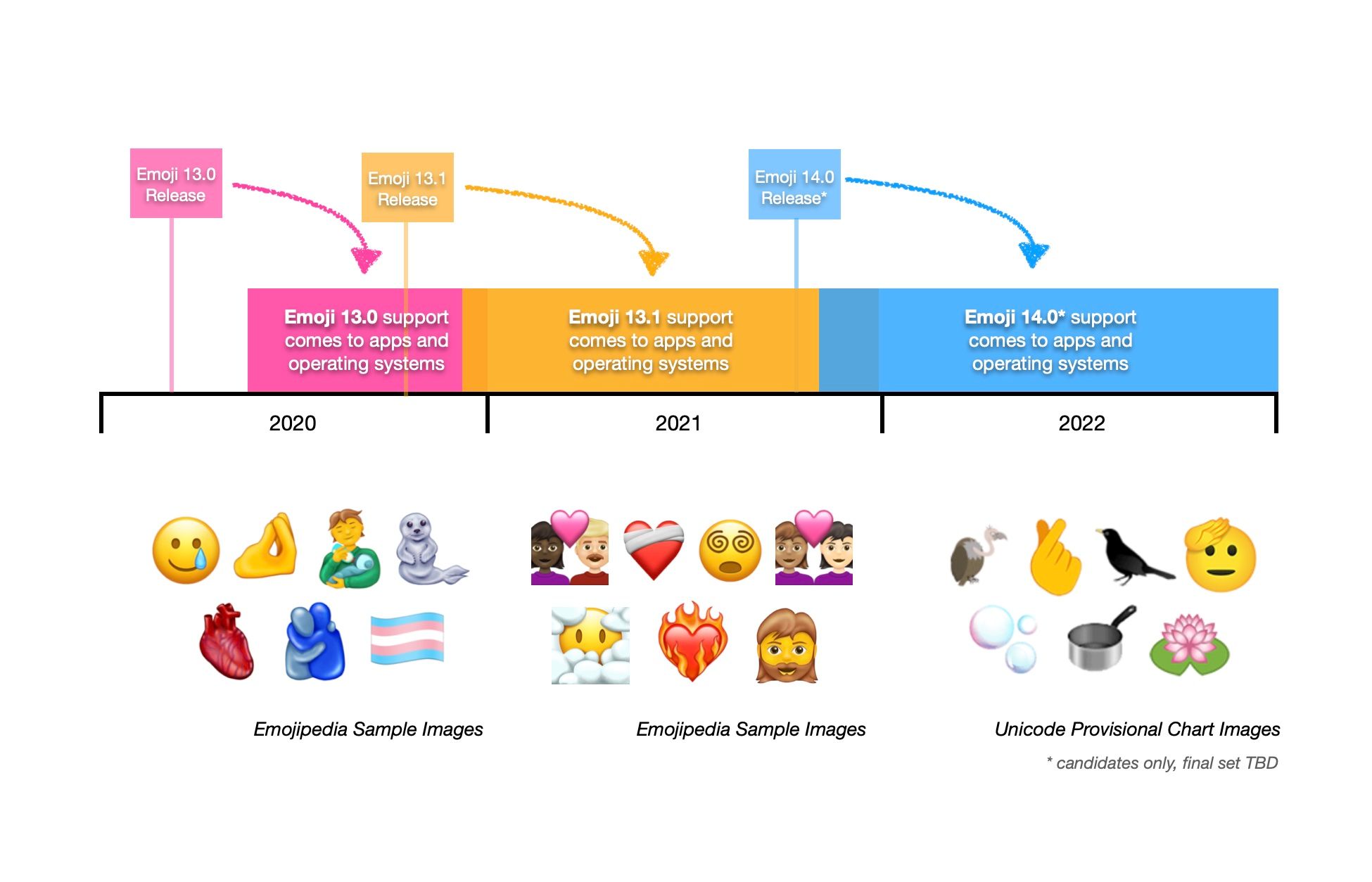 Whether Apple feels the need to change the emoji release schedule in light of the changed emoji approval timeline is yet to be seen.
Multiple scenarios would exist including:
Keep the schedule the same, releasing new emojis every October. Eg: iOS 15.2 comes out in October 2021 with support for Emoji 13.1, and iOS 16.2 comes out in October 2022 with support for Emoji 14.0, etc.
Move the schedule ahead to January-June in future years. Eg: iOS 14.4 comes out in March 2021, with support for Emoji 13.1, and iOS 15.4 comes out in March 2022 with support for Emoji 14.0, etc.
Keep the October schedule, but rush to support the newest emoji approvals each year. Eg: iOS 15.2 comes out in October 2021, with support for both Emoji 13.1 and Emoji 14.0, and iOS 16.2 comes out in October 2022 with support for Emoji 15.0. This seems the least likely, given each future version of the Unicode Standard is now lined up for October of each year. This would mean beta releases of the Unicode Standard would need to be used in iOS very close to the public release.
Whatever the future holds for emoji updates, it seems that at least for the foreseeable future there will be an annual emoji update on Apple platforms. The only question is when, and what it includes.
Read More