iOS 12.1 Emoji Changelog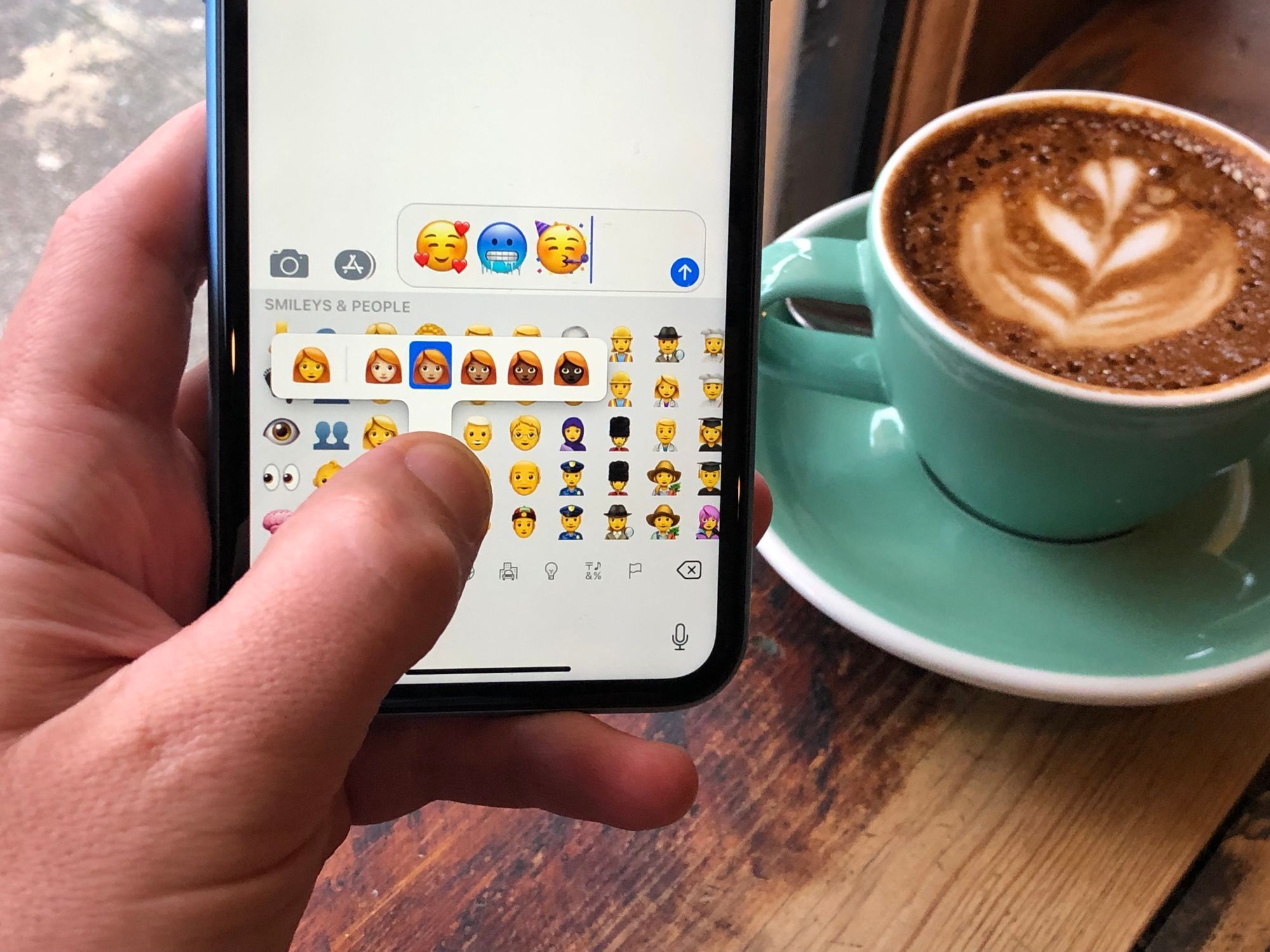 With the release of iOS 12.1, iPhone and iPad users have access to six new smileys, redheads, people with curly hair, a softball, skateboard, mango, bagel and kangaroo emoji for the first time.
First included in a beta release at the start of October, this is the first time these new emojis are available in iOS for the general public.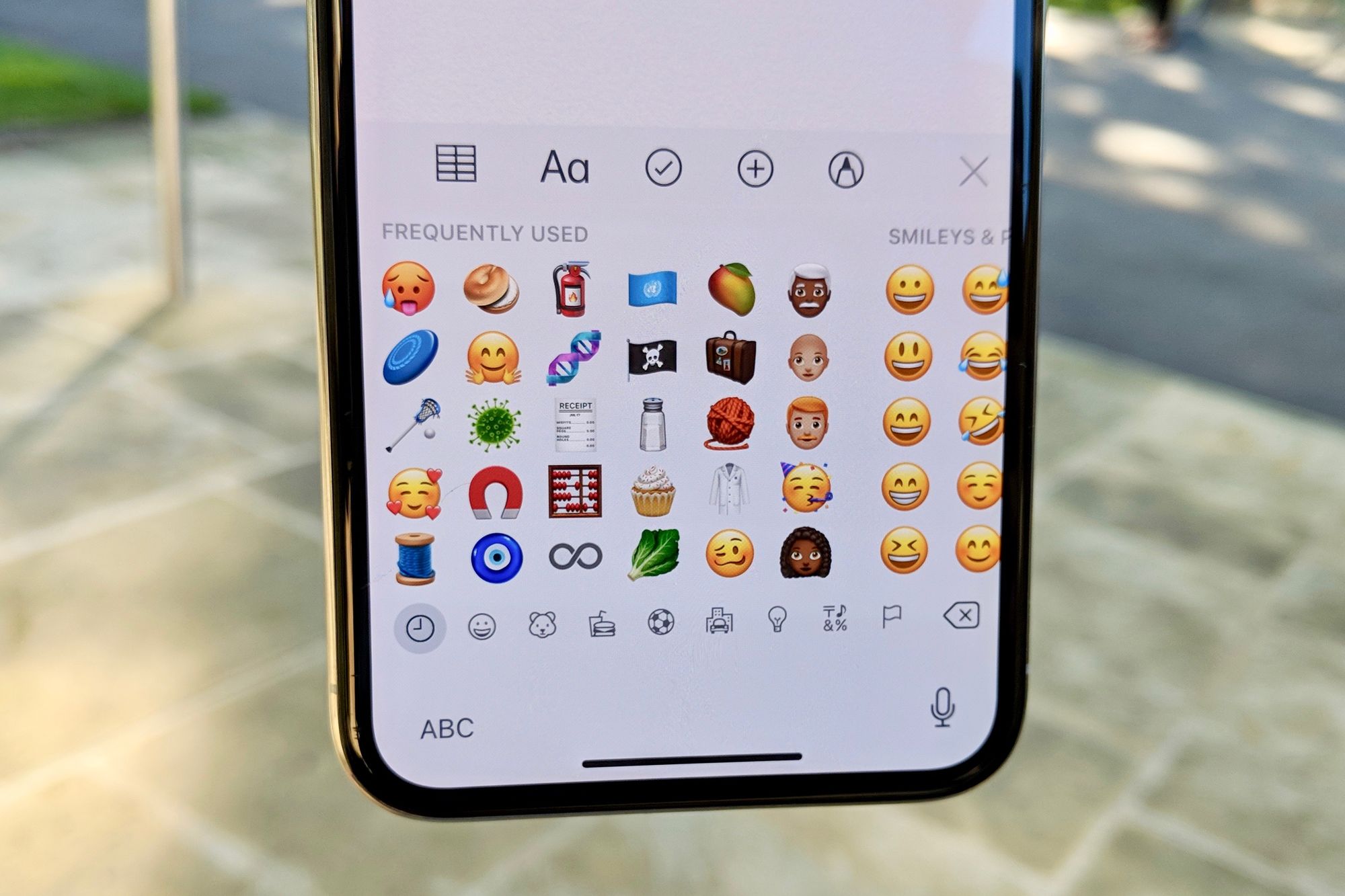 158 New Emojis
Apple bills this update as including over 70 new emoji additions, but the exact number depends on how each emoji is counted.
We have checked the specifics and are listing this as 158 new emojis, which counts every gender and skin tone variation in this release.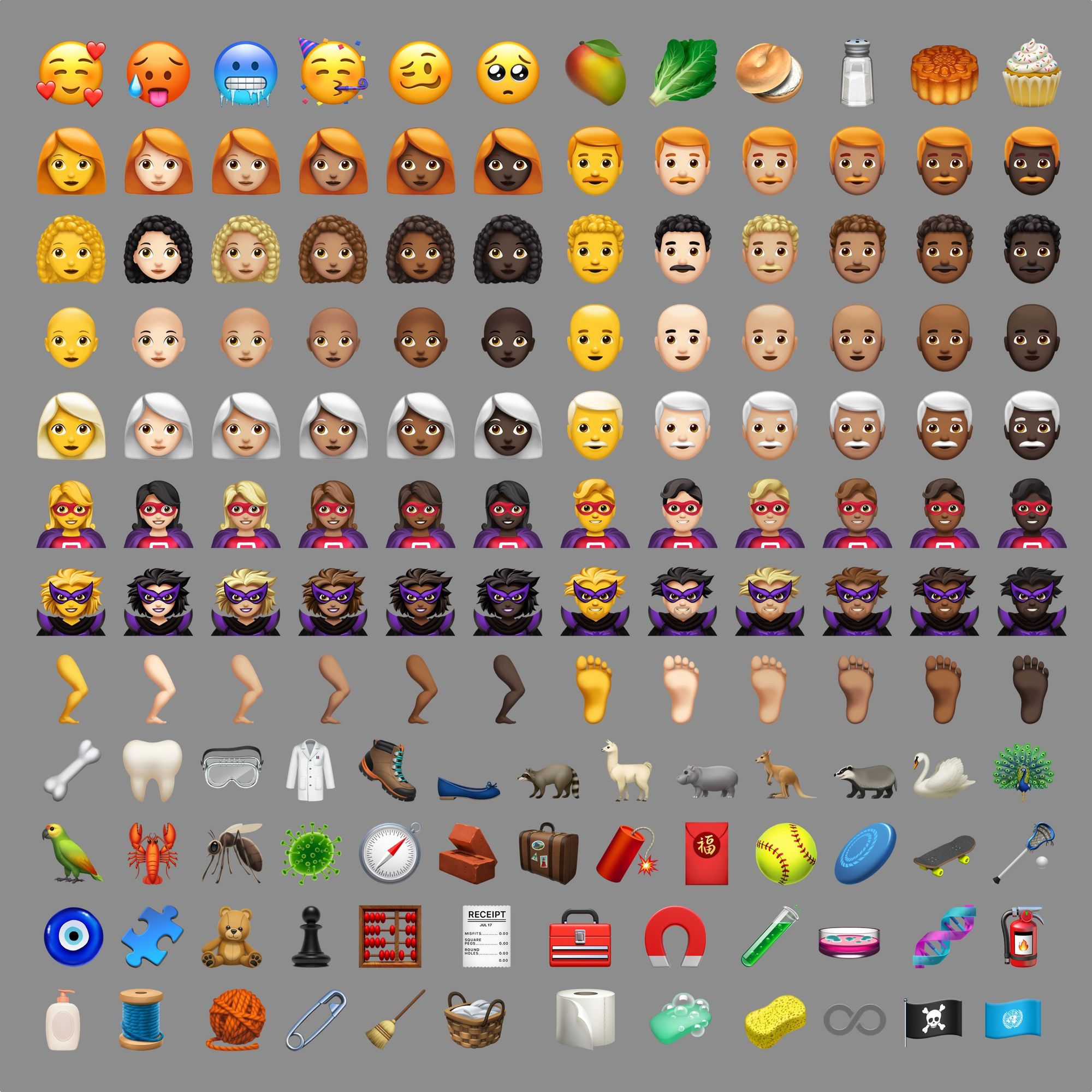 The 2018 emoji list approved earlier this year included 157 new emojis which are all included in iOS 12.1, plus the 🇺🇳 Flag for United Nations which was previously approved but hasn't been available on iOS until now.
A few - such as 🦸 Superhero and 🦹 Supervillain - have unique code points but appear the same as 🦸‍♀️ Woman Superhero and 🦹‍♀️ Woman Supervillain in this update. These are included in the "158" tally, but not shown in our composite image above to avoid duplication.
Note: Emojis in the list below show correctly if using iOS 12.1, or another operating system with support for Emoji 11.0. Each links to a page with cross-platform images which can be used if browsing on an older system.
New in iOS 12.1
Smileys
Smileys are generally the most popular of a new emoji set, and iOS delivers six new emojis to the People and Smileys category of the emoji keyboard in this update.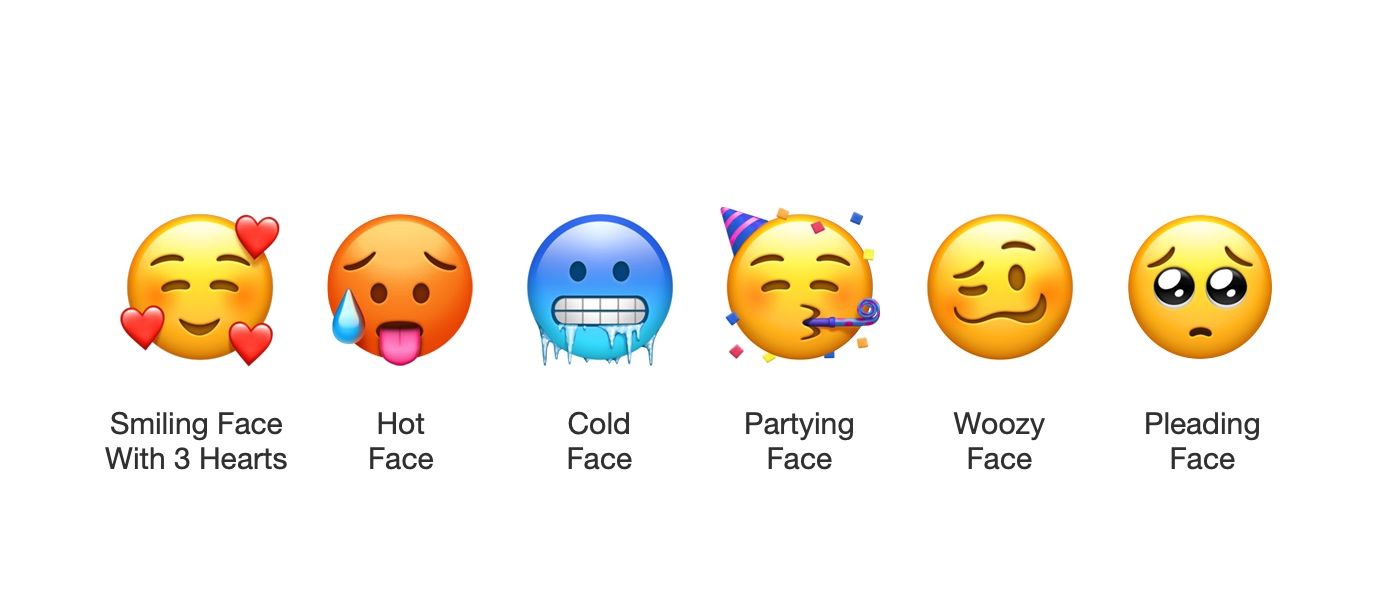 Early feedback is showing 🥰 Smiling Face With 3 Hearts to be a crowd-pleaser which makes sense given then high usage figures of hearts and emojis including hearts.
People
At last, redheads are here. People with curly hair, white hair, and no hair are included too. Press and hold any of these new emojis to view skin tone options.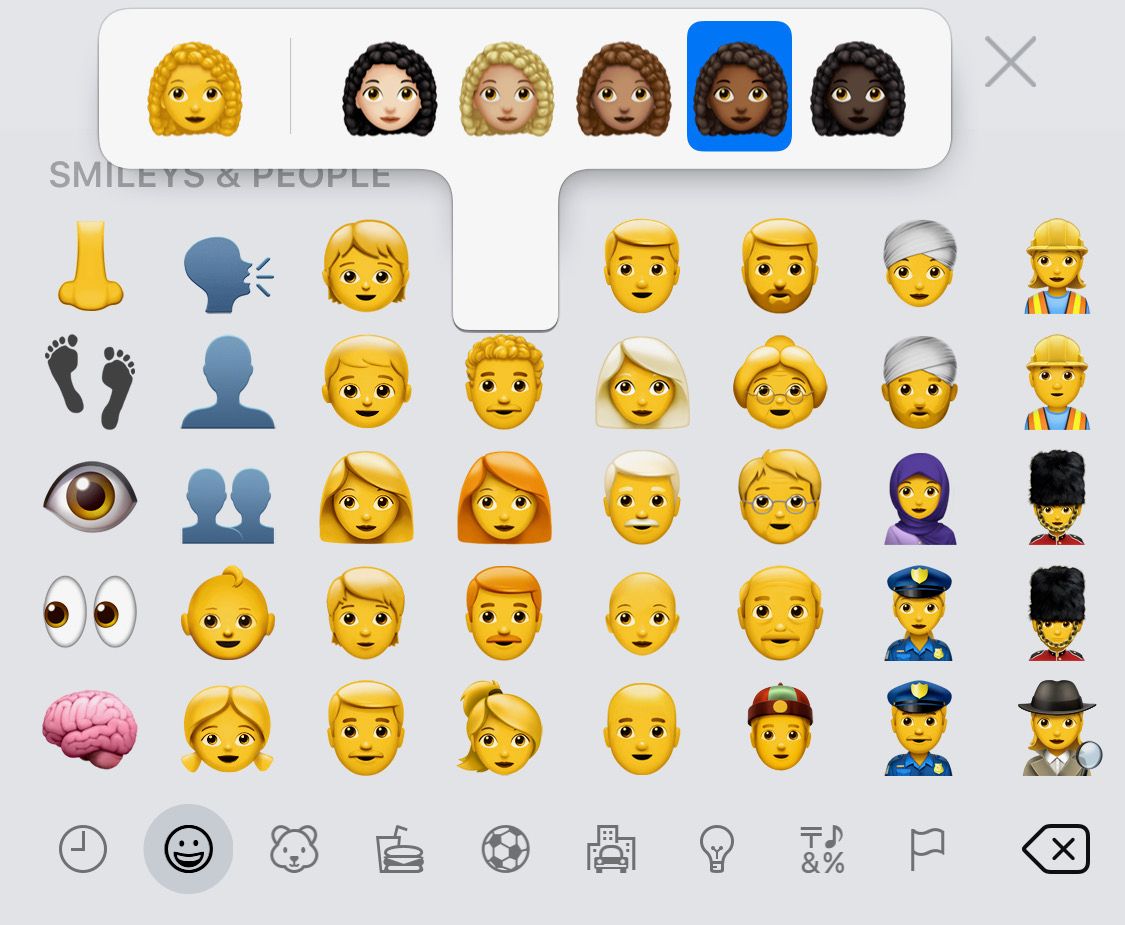 These new emojis are stored as ZWJ Sequences which use four new emoji component characters for hair color which were added to the Unicode Standard in June 2018.
On iOS 12.1 these new hair options work in exactly the same way as any emoji, however when sending to users on older systems or with apps that attempt custom emoji implementations the individual characters may show.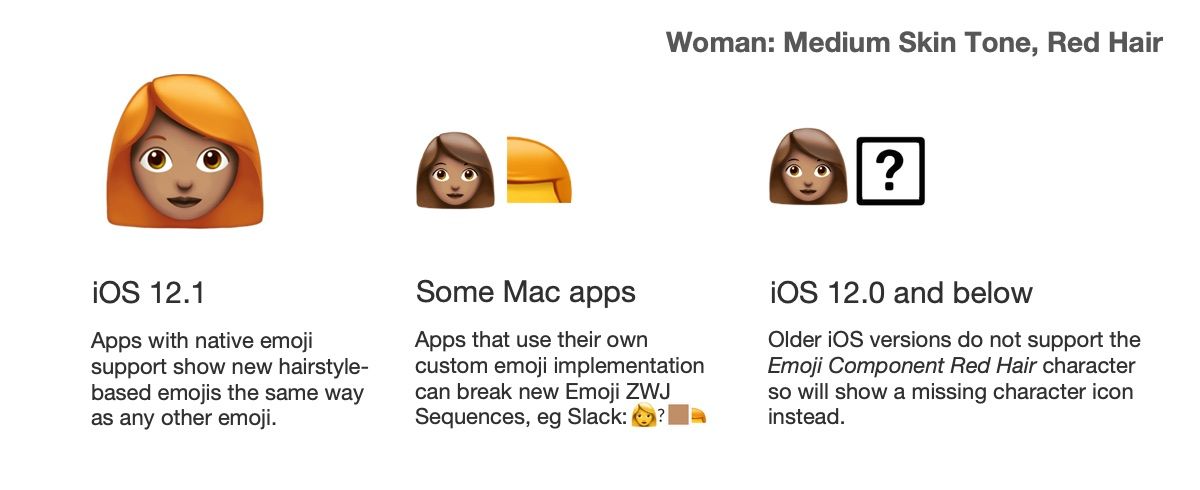 For each emoji component (eg 🦰 Red Hair), 12 distinct emojis are available to choose from: one default-yellow woman and man, and five skin tone options for each.
There are no new skin tone modifiers which is how most people view the existing hair colors (i.e. usually black hair pairs with the lightest skin tone, then blonde, brown, dark brown, and black again for the darkest skin tone).
If the new hair styles were implemented as an additional skin tone modifier, that would have resulted in people with the new hair types being restricted to one skin tone, i.e. vendors would have to choose which single skin tone a person with curly hair or a bald head should have. I suspect a number of redheads might be expecting to press-and-hold for a red hair variant of all existing emojis, but that is not what is provided for in Emoji 11.0.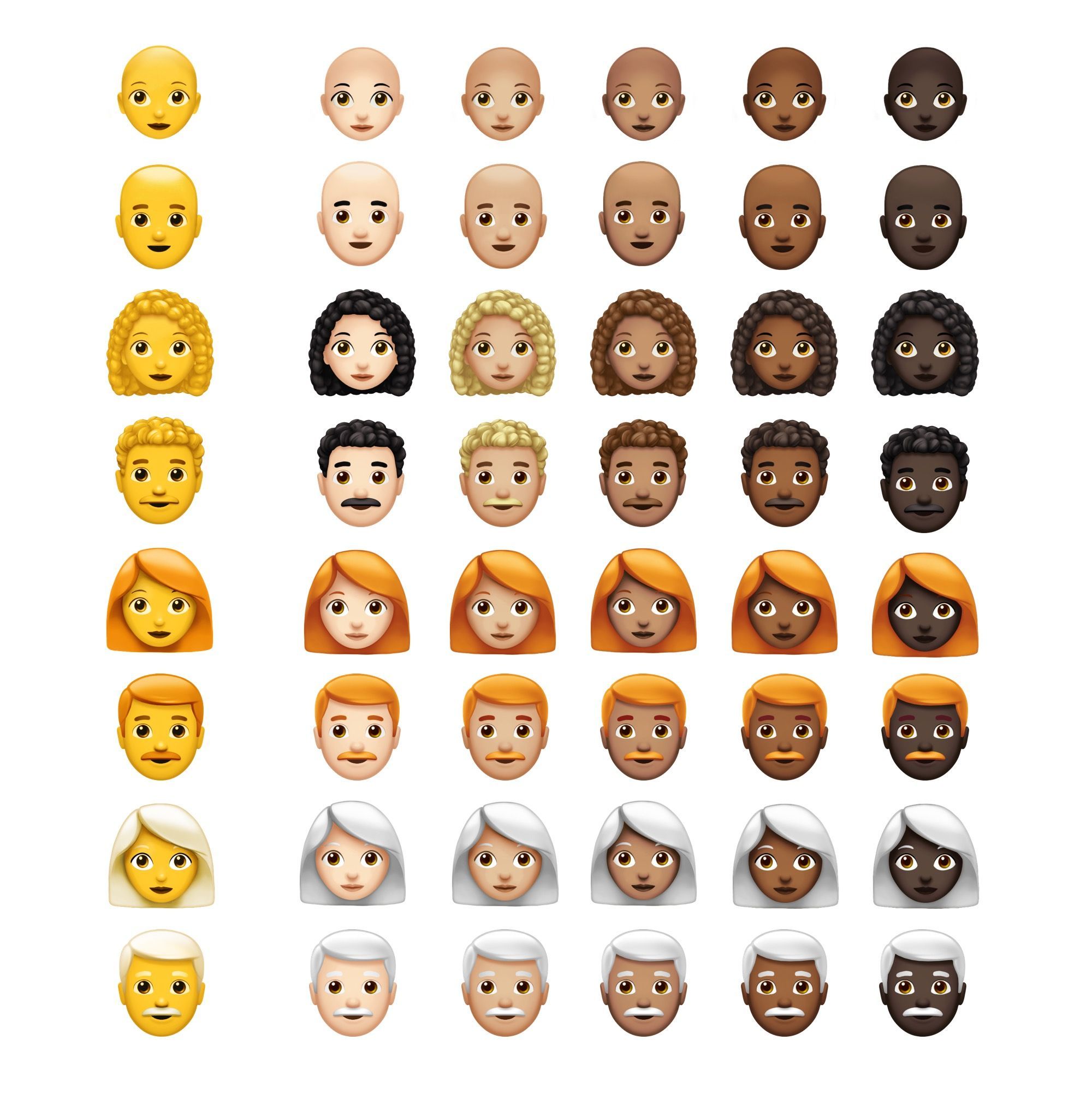 In the case of curly hair, the color of the hair changes with each skin tone using the same skin-tone-to-hair pairings as other emojis.
Other than the singers, the new red haired and white haired emojis are the only people on Apple's keyboard to have a non-yellow hair color as the default.
Sports and Activities
Tony Hawk: your 🛹 Skateboard emoji is here.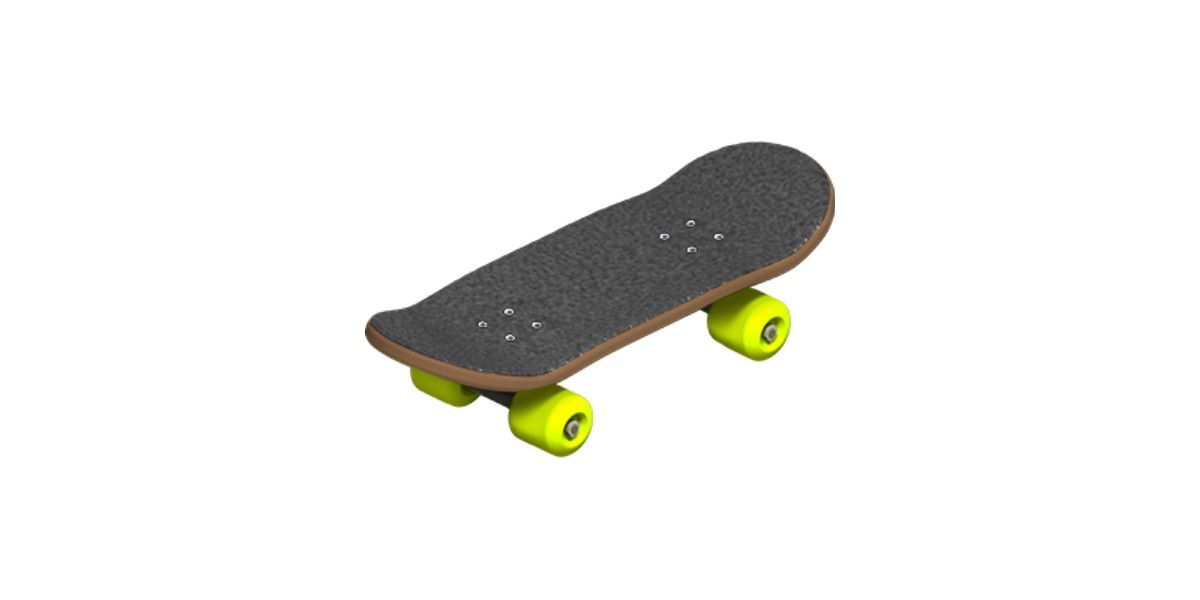 Also included among the sports and activities are emojis for a 🥏 Flying Disc (aka Frisbee), 🥎 Softball, and 🥍 Lacrosse.
There's also a ball of 🧶 Yarn, spool of 🧵 Thread, ♟️ Chess Pawn (an older Unicode character recently given emoji status), and 🥾 Hiking Boot.
Food, Drink, and more
🥯 Bagel appears to have stolen the show when it comes to pre-release attention for this update.
First shown as a sliced bagel minus any filling in iOS 12.1 beta 2, Apple changed this to a more textured and cream-cheese filled bagel following complaints during the beta release cycle.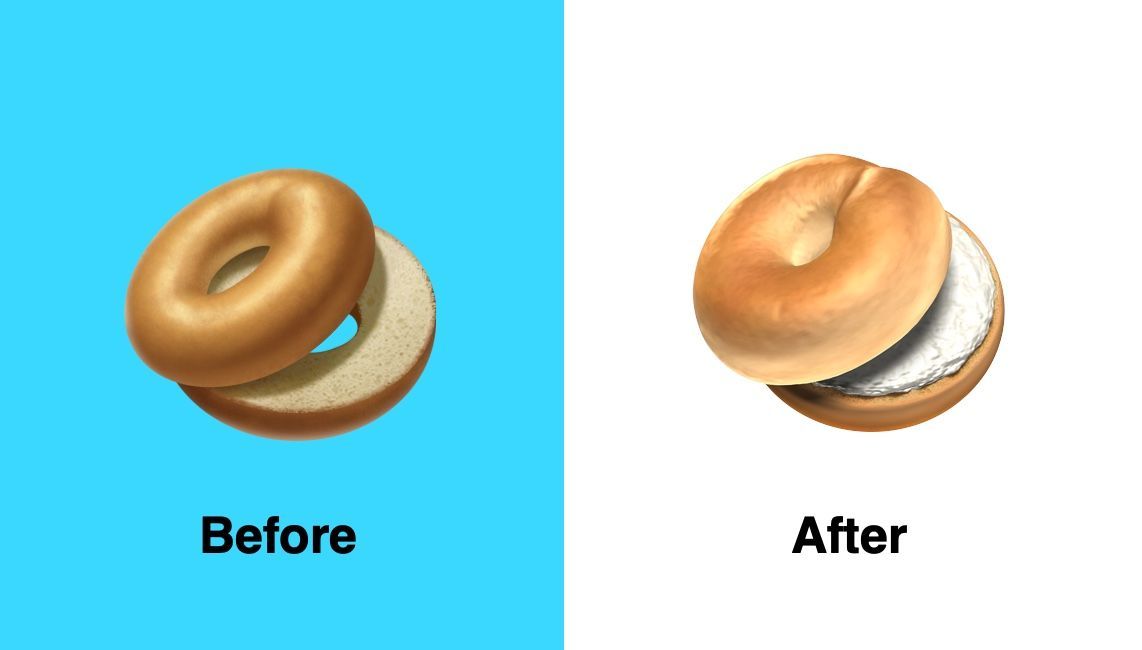 Other miscellaneous emoji additions in iOS 12.1 include the 🥭 Mango, 🥬 Leafy Green (intended to represent Asian greens commonly cooked such as bok choy - but could also be seen as a lettuce), 🦘 Kangaroo, 🧿 Nazar Amulet, 🧮 Abacus and 🥼 Lab Coat.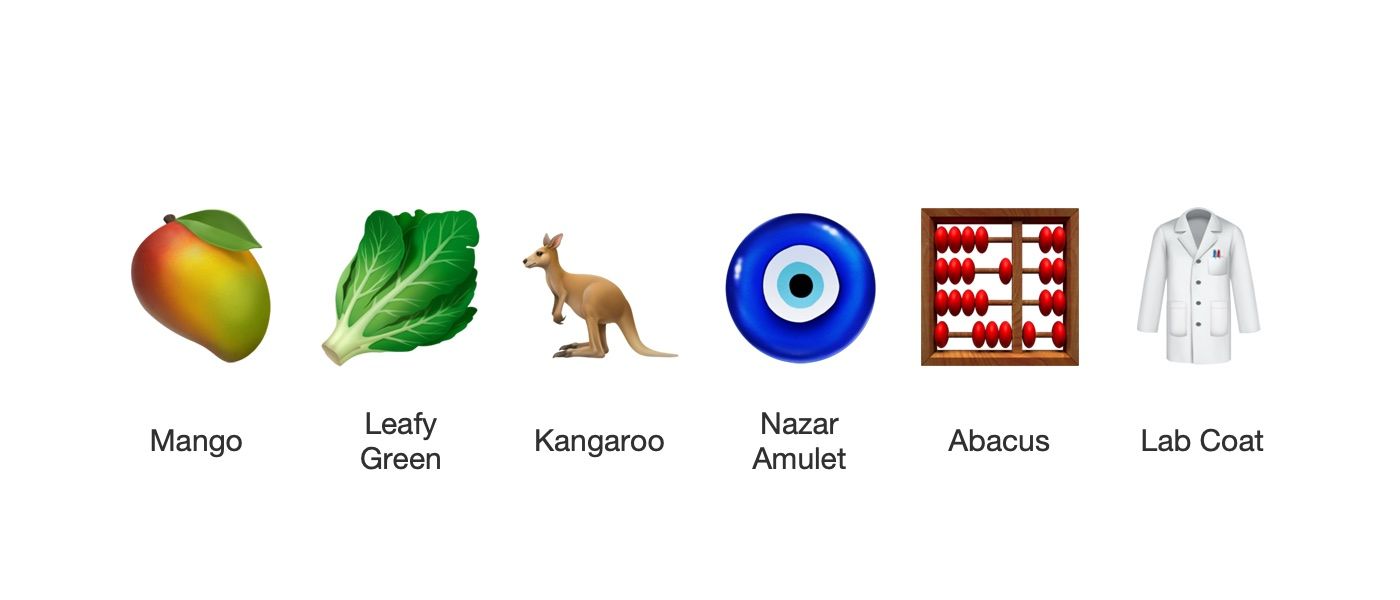 Brief notes:
View every emoji that's new in iOS 12.1.
Changes
🤳 Selfie now displays a grey sleeve instead of purple.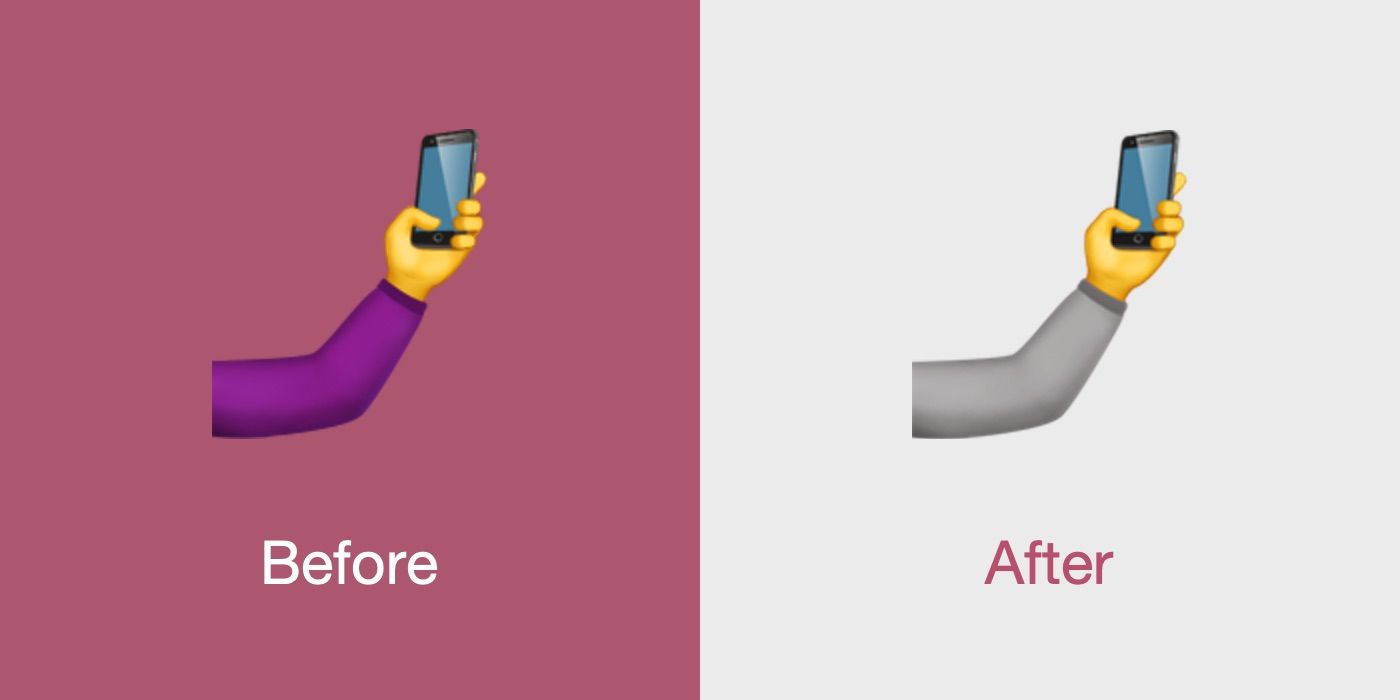 📱 Mobile Phone is now displayed as an iPhone X-series model instead of iPhone 6.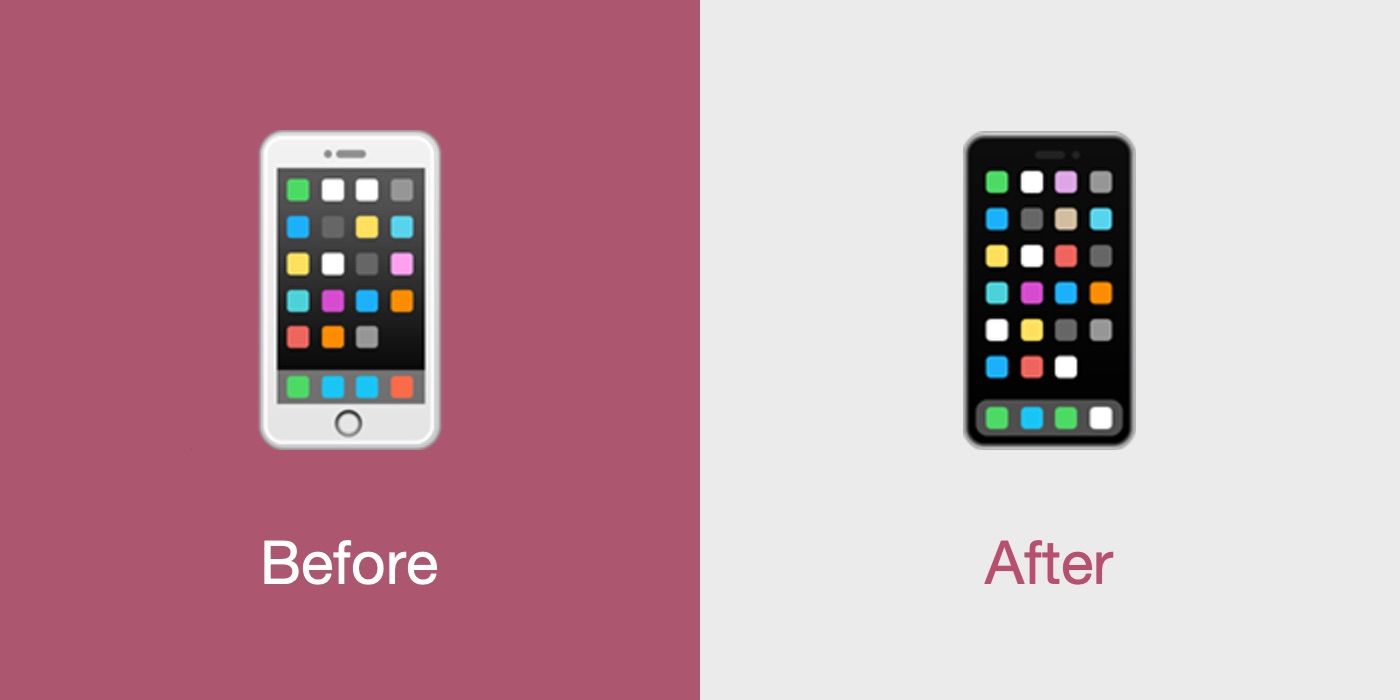 📲 Mobile Phone With Arrow is similarly changed to an iPhone X-series model instead of iPhone 6.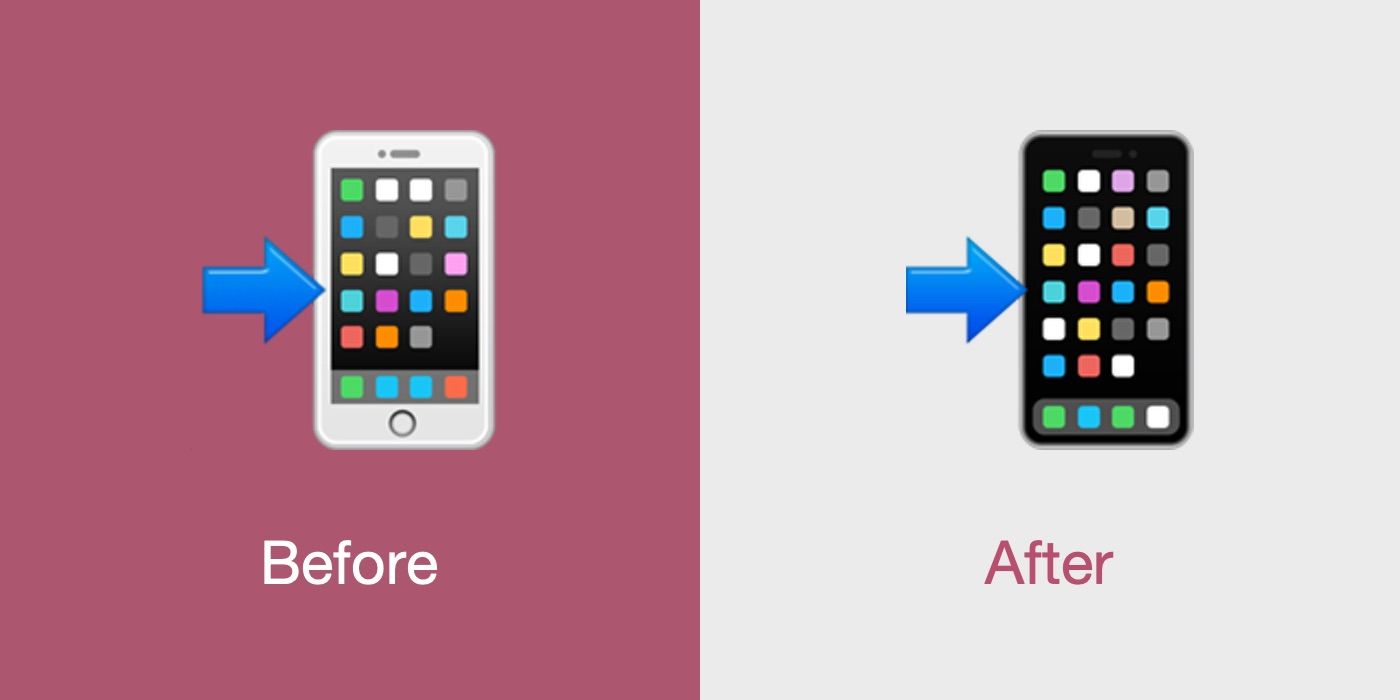 👳‍♂️ Man Wearing Turban now has a consistent light source for his eyeball reflection.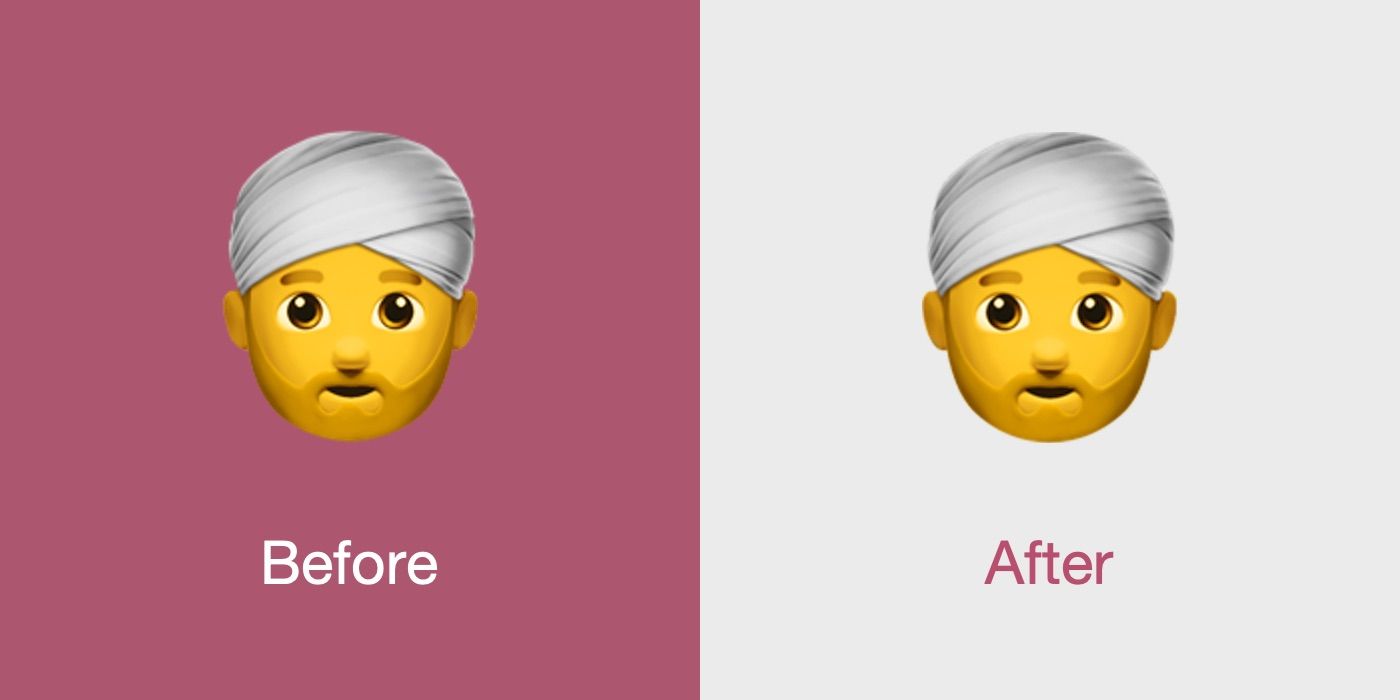 🏷️ Label no longer includes a metal key ring threaded through the hole.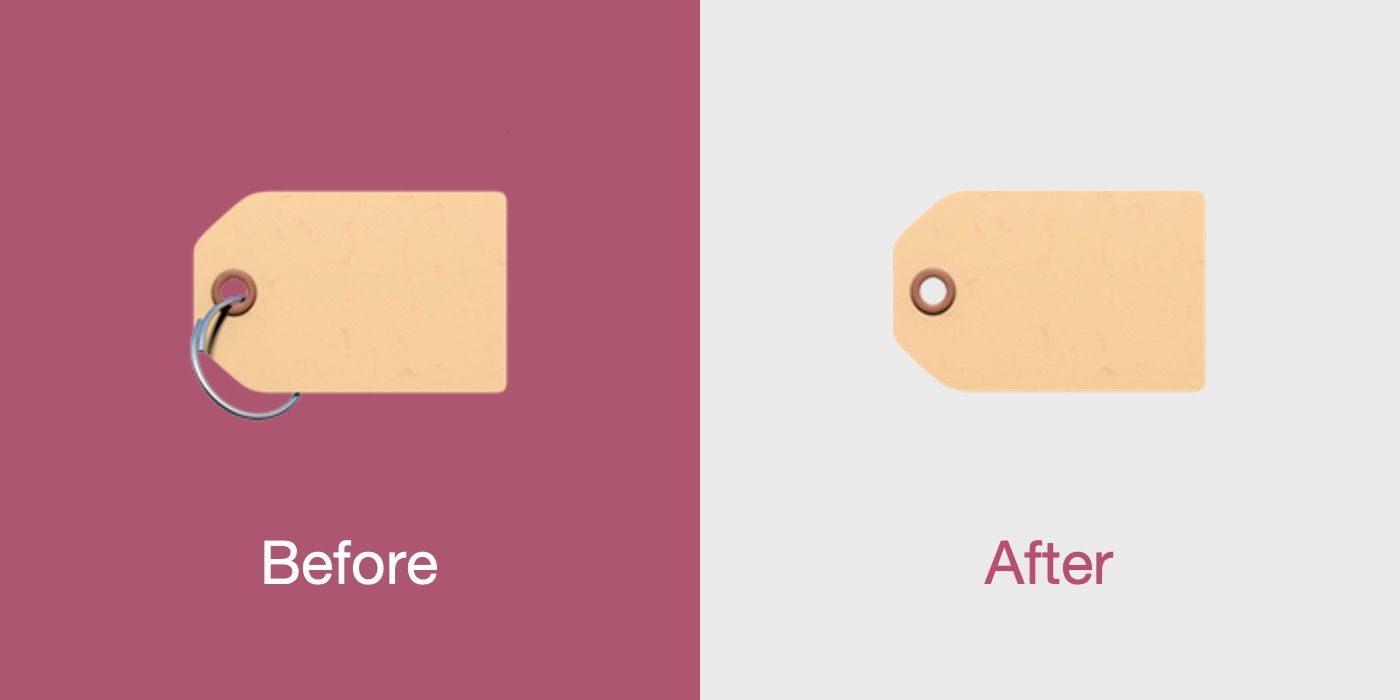 💮 White Flower now includes a white non-transparent background behind the Japanese phrase which translates to "Well Done" or "You did very well" in English.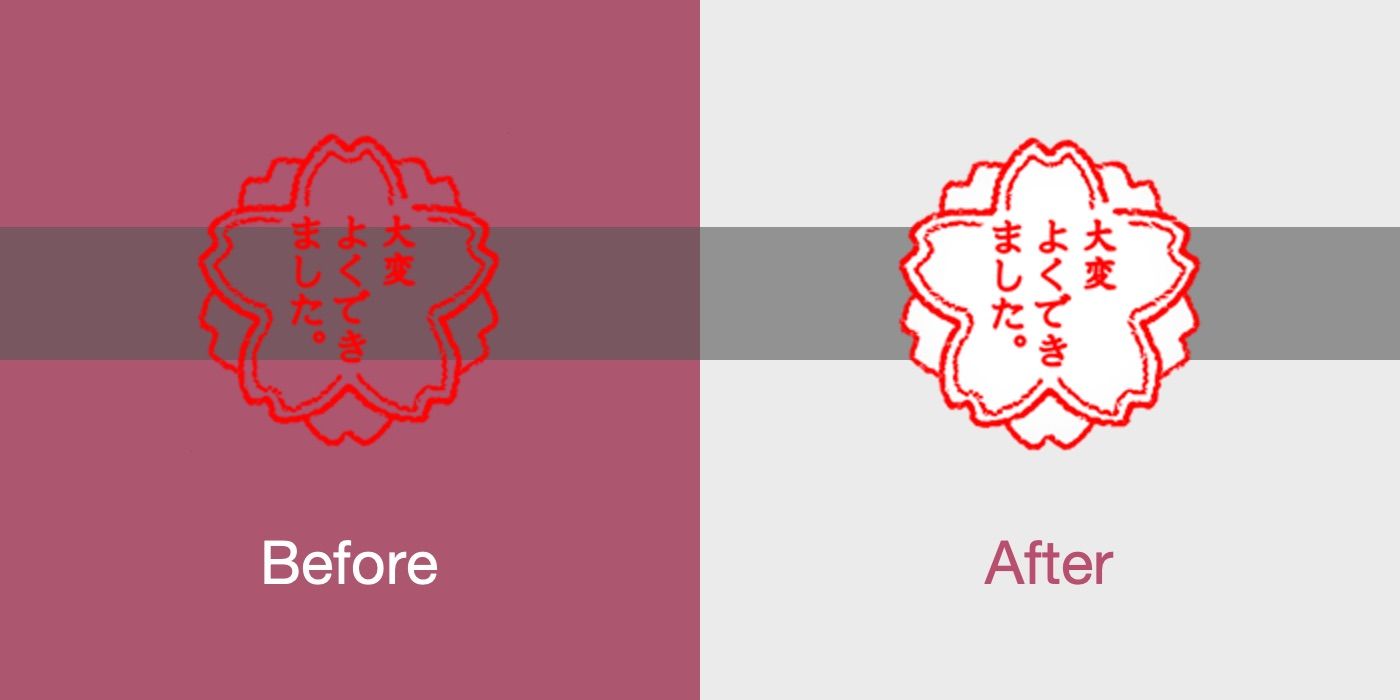 🥡 Takeout Box no longer includes chopsticks sticking out of the box.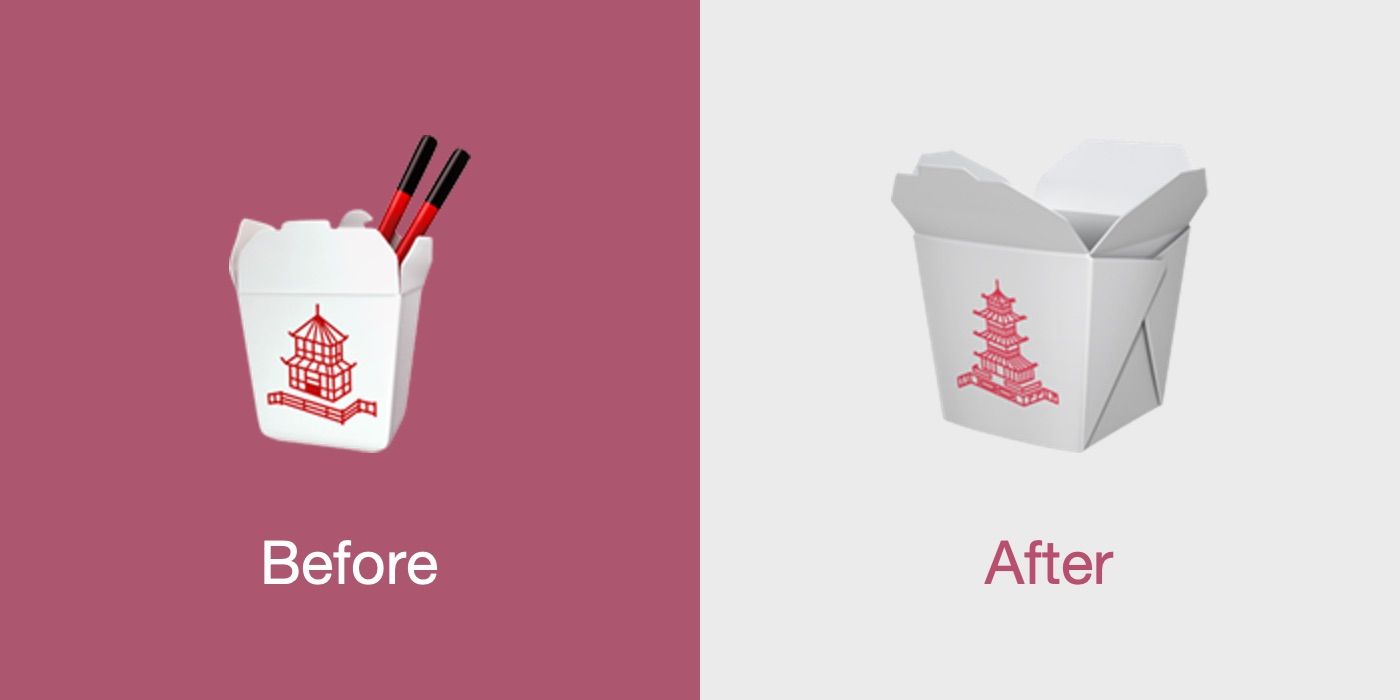 🇪🇹 Flag: Ethiopia now shows the current flag design with darker blue emblem; a design used since 2009.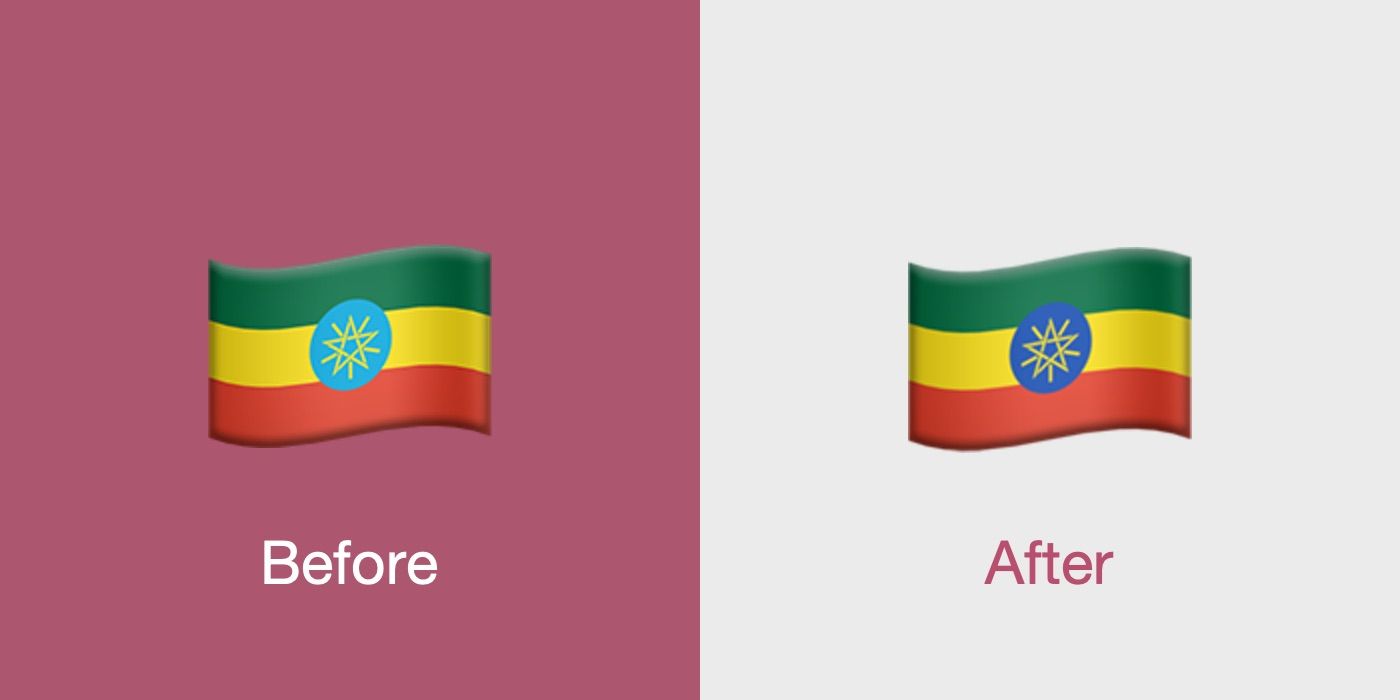 🇲🇷 Flag: Mauritania now shows the current flag design with horizontal red stripes on the top and bottom of the green flag.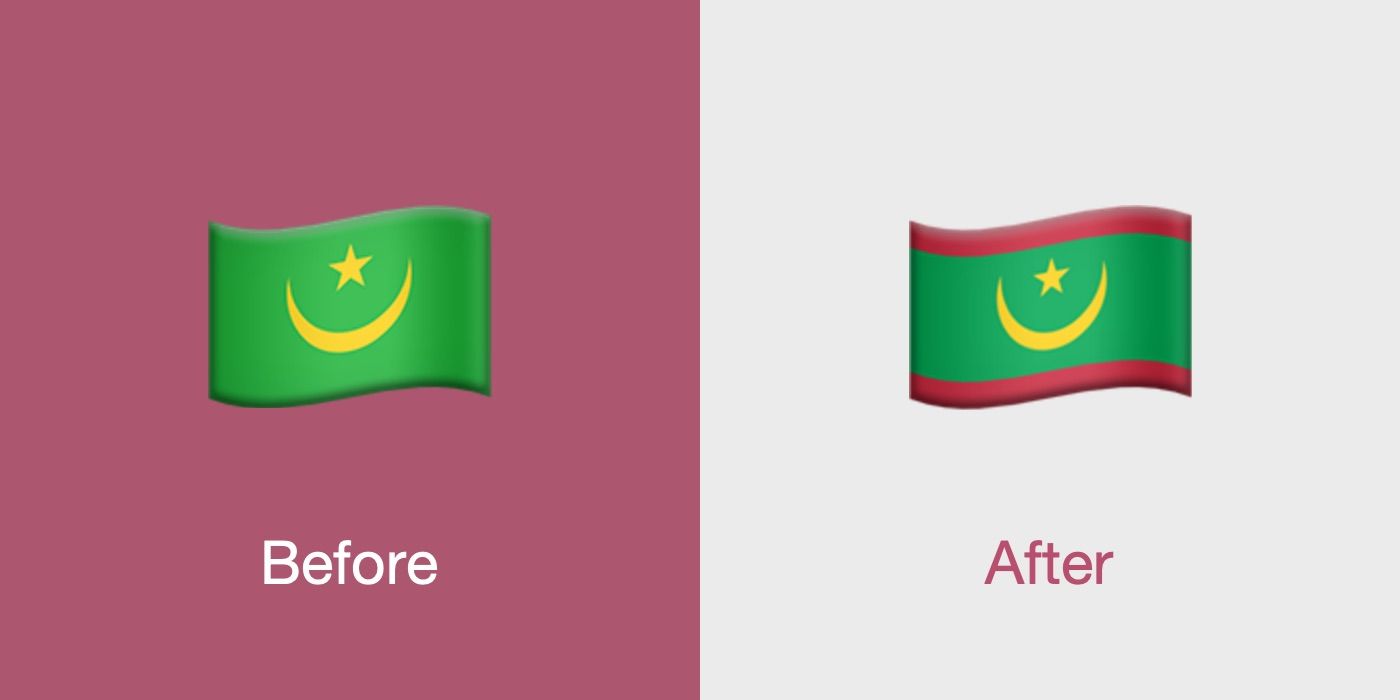 Dark Mode
A number of black symbols have been updated with increased contrast in this update. Presumably this is to make these emojis easier to see in the new macOS Mojave dark mode.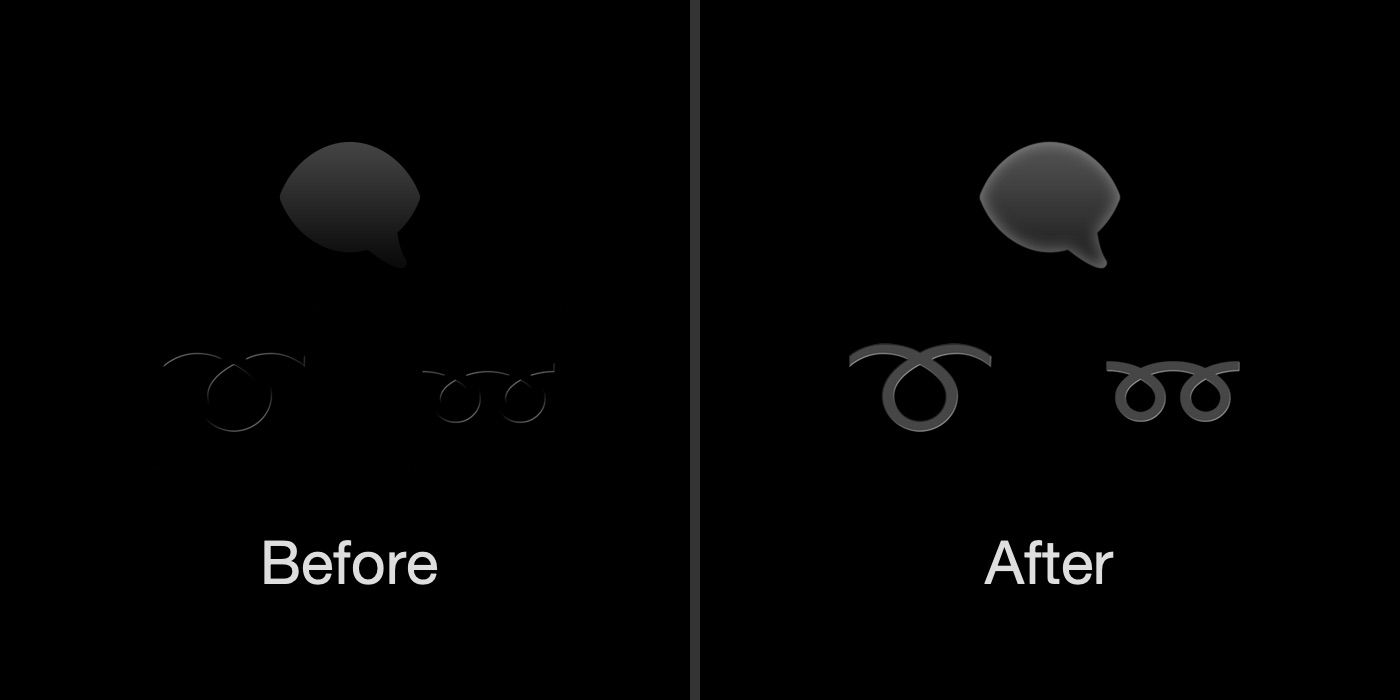 View all emoji changes in this release.
Not Changed
📵 No Mobile Phones and 📴 Mobile Phone Off still feature older-style iPhone silhouettes. As does the aforementioned 🤳 Selfie.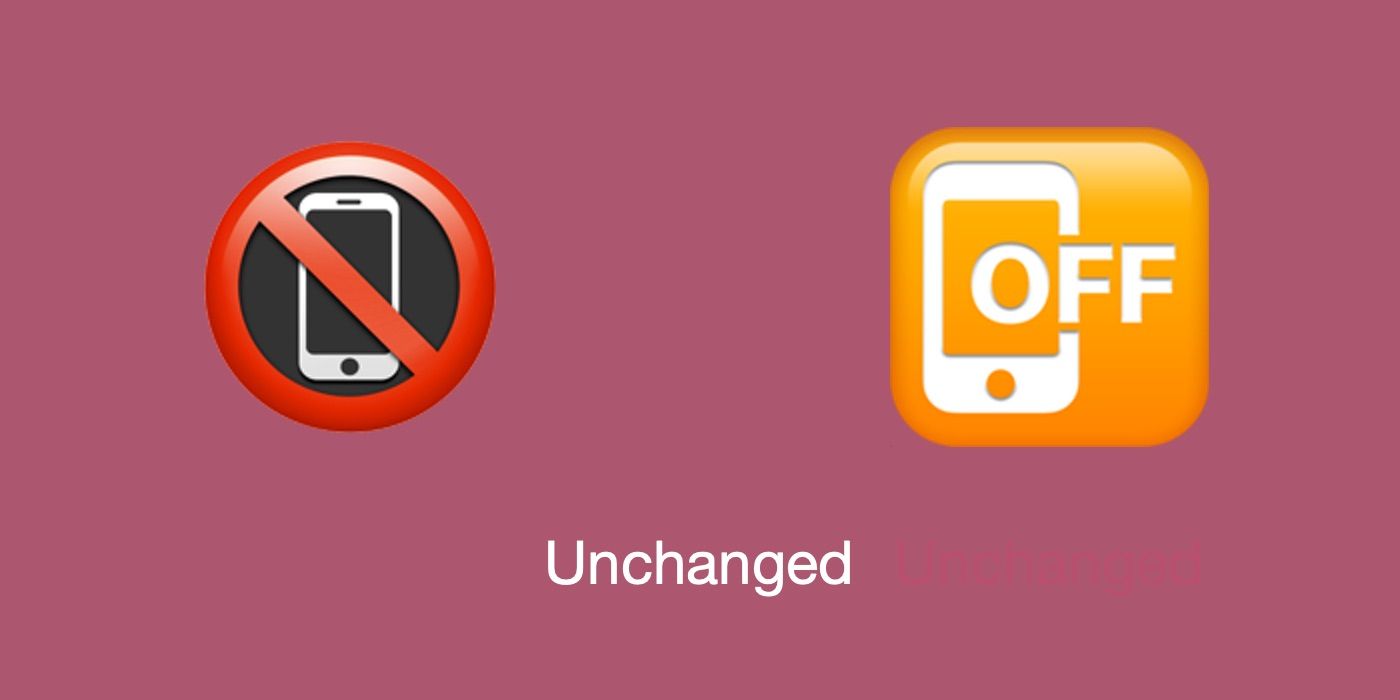 Most other emojis also remain unchanged in this release.
Release
These emoji updates are included as part of iOS 12.1 which is available now for all iOS 12.0 users as a free software update.
The same emoji support is available in macOS Mojave 10.14.1, watchOS 5.1, and tvOS 12.1.