First Look: 217 New Emojis in iOS 14.5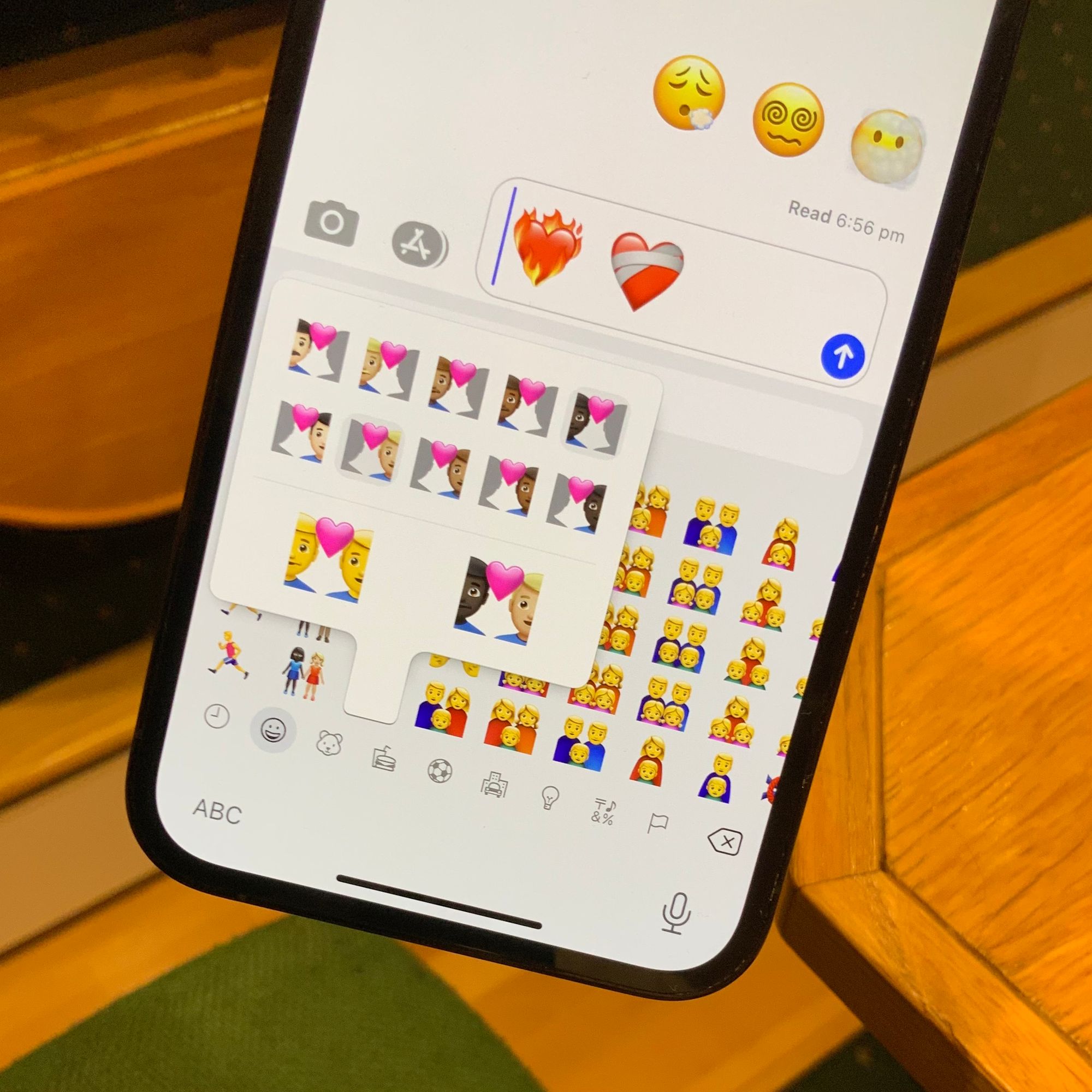 New emojis have arrived on iOS as part of the latest iOS 14.5 beta. These include a heart on fire, exhaling face, and gender options for the people with beards.
Update: iOS 14.5 is out now and includes these emojis, and some additional non-standard additions. See which emojis are new in the final version of iOS 14.5, released April 26, 2021.
Also included in this update is a vaccine-friendly syringe emoji, and support for couples with a mix of skin tones. Here's every new emoji that is supported in iOS 14.5.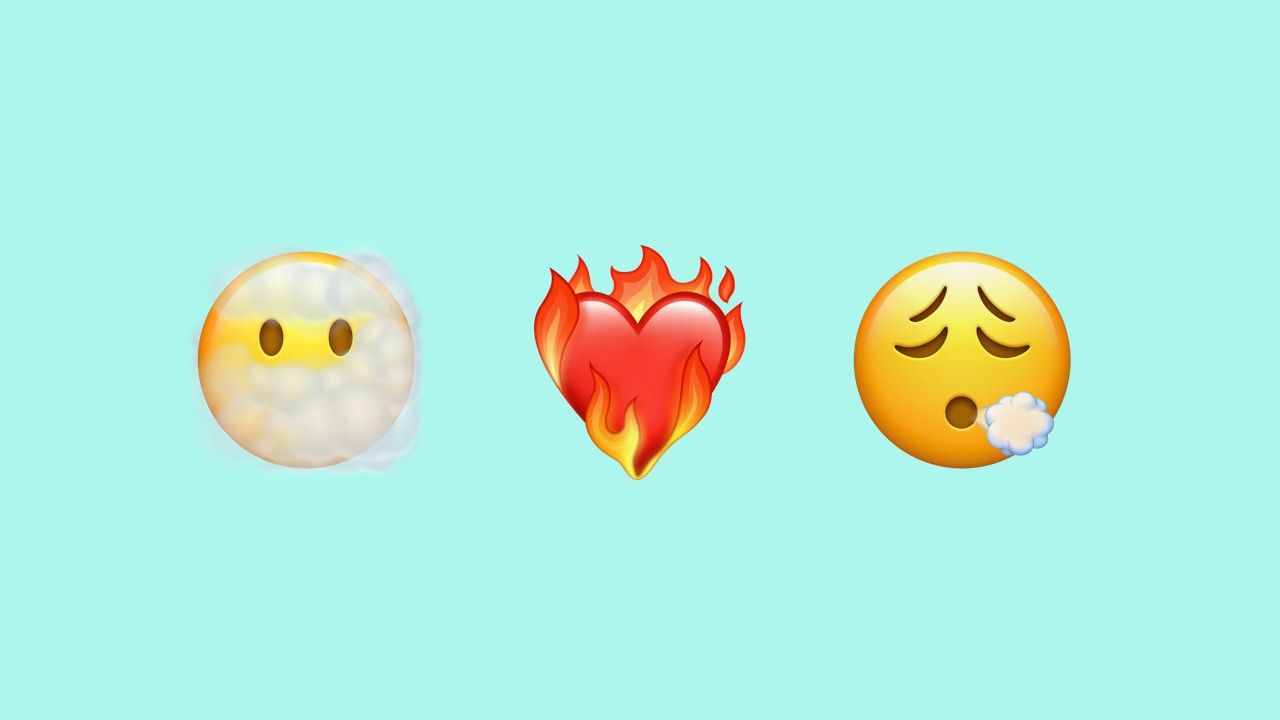 Couples
Also included in this release: couples with a mix of skin tones. This is part of the Emoji 13.1 specification released in late 2020.
A whopping 200 of the 217 new emojis in this release are there to permit this more inclusive set of couples to be chosen from the emoji keyboard.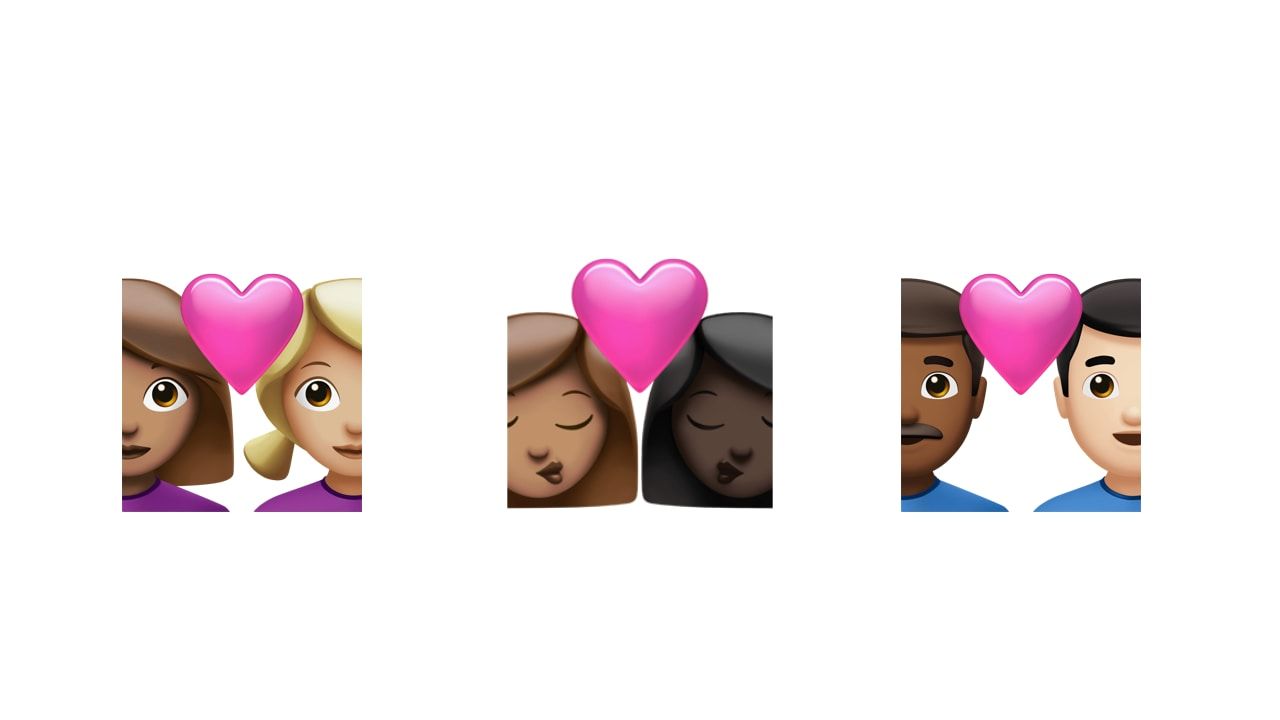 If this feature seems familiar, the same functionality was added to the people holding hands in 2019.
Smileys
There's just three new smileys in this release, which look like this:

Hearts
Hearts are always popular, and these two additions will add to the wide range available today: Heart on Fire and Mending Heart.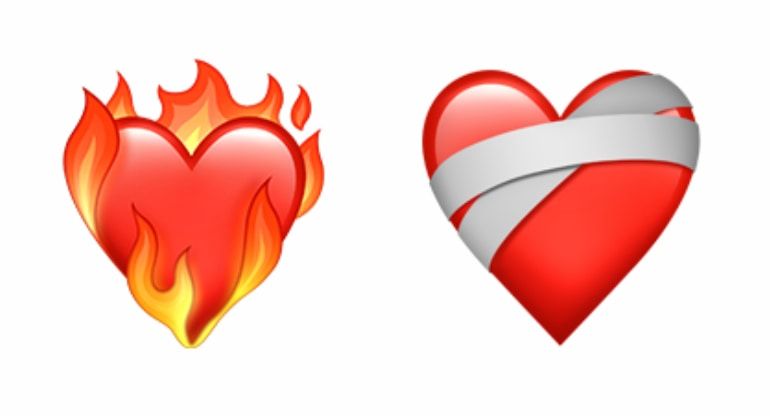 Gender Consistency
Most emojis these days provide an option for a gender inclusive default, or a specific gender can be chosen to show an emoji as a woman or man.
While most emojis used this system, it was only in the most recent emoji list that gender options for the 🧔 Person: Beard was approved.
With iOS 14.5 being the first OS from Apple to include support for Emoji 13.1, this means there are now options to specify a woman with a beard, or a man with a beard.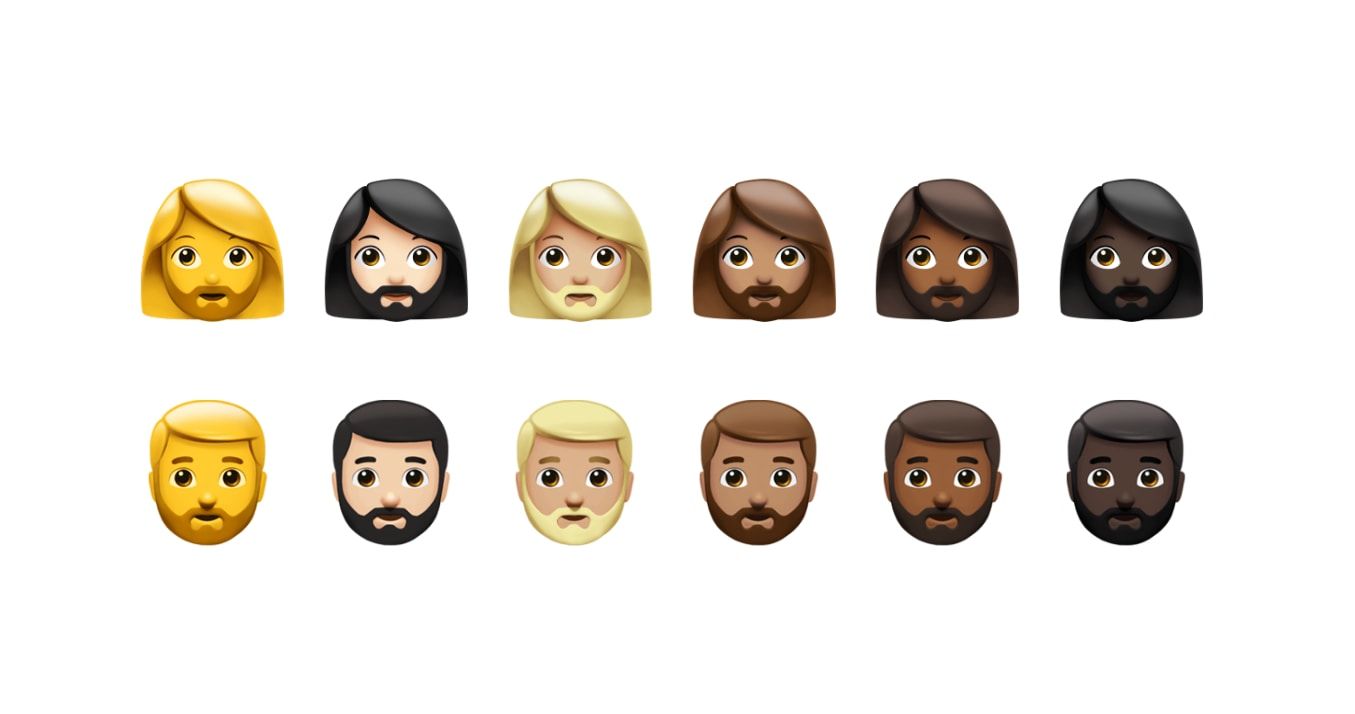 In practice with Apple's design style, women in this scenario tend to be displayed with longer hair, and thinner eyebrows. Most other features remain quite similar to Apple's emoji man.
Syringe
💉 Syringe isn't a new emoji, but it does have one change in the forthcoming update from Apple: the blood is removed. This makes the emoji more versatile when used to describe COVID-19 vaccination.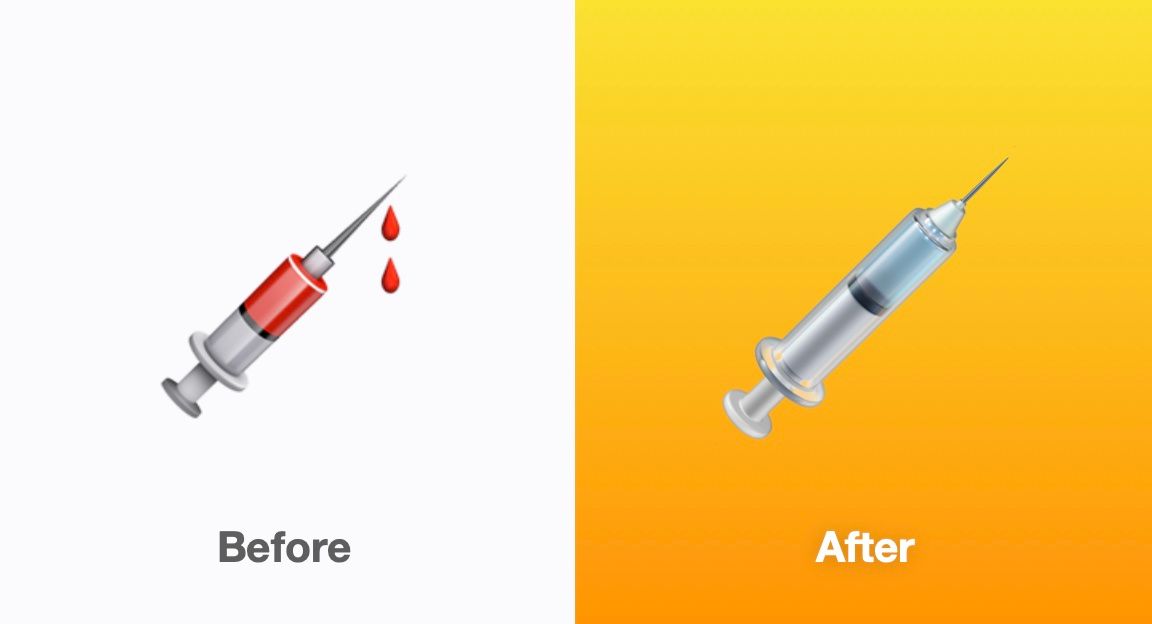 A Little Bit of Branding
Also changed in the latest iOS beta: the 🎧 Headphone emoji. Once displayed as the bud of an iPhone headphone (looks a lot like AirPods, before AirPods existed), this emoji has been shown more recently as a generic over-ear headphone.
Coming in iOS 14.5, this changes to what appears to be Apple's latest AirPod Max.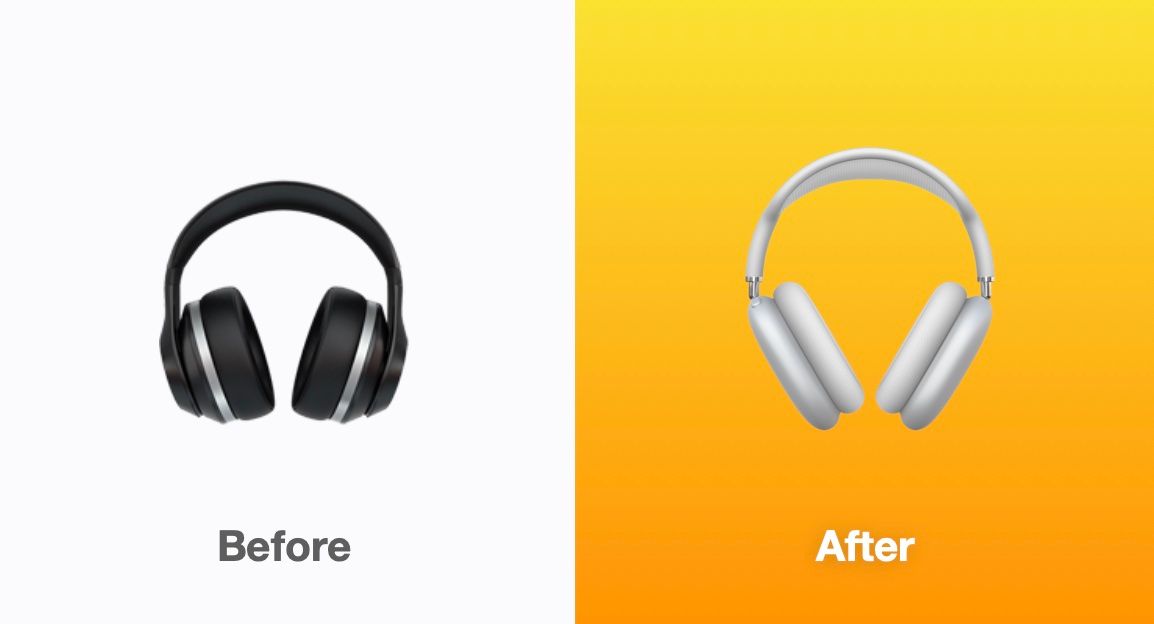 This is the same approach Apple takes with a number of ostensibly generic emojis, including:
Release
Coming to iOS 'this Spring' (northern hemisphere), these updates are in the latest iOS 14.5 beta 2 available for developers now.
This is a different schedule to usual, as Apple only just released a whole batch of new emojis in iOS 14.2 in November 2020. The change isn't part of some new initiative at Apple, but stems from Unicode's new release schedule.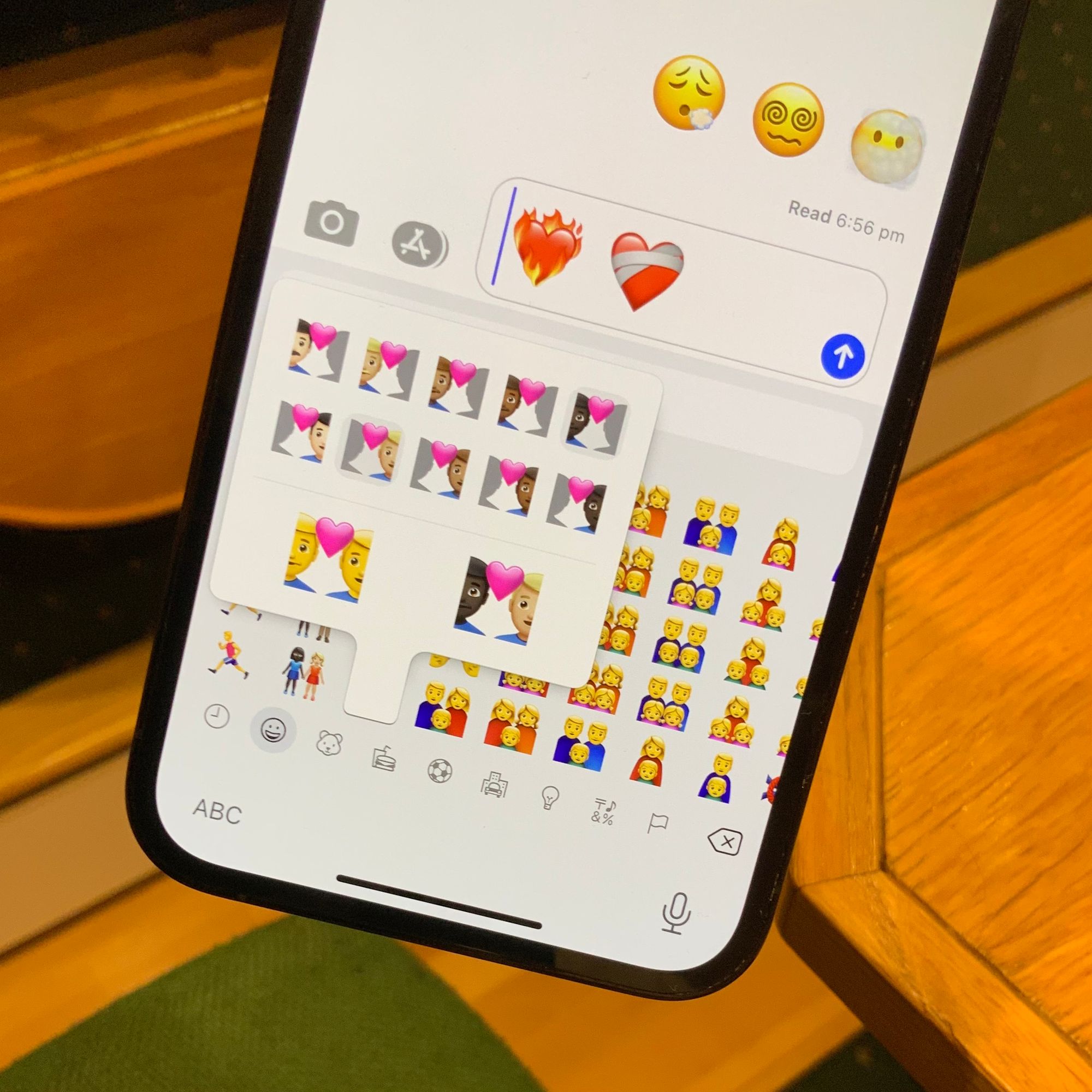 For the past few years, emojis were approved in Jan-March, and came to iOS around October-November. This allowed Apple to release, for example, iOS 11.0 in September 2017, followed by new emojis in iOS 11.1 in October 2017.
The same trend continued with new emojis appearing in iOS 12.1, iOS 13.2, and iOS 14.2 all release in the October following the point zero release.
With emojis now approved in September, Apple's choices were to wait an entire 13 months to add the latest emojis (too long), one month (too short, not enough time to prepare and test), or what they decided: pick a new Spring release date.
As with all beta software, designs are subject to change prior to the final release.