WhatsApp 2.19.352 Emoji Changelog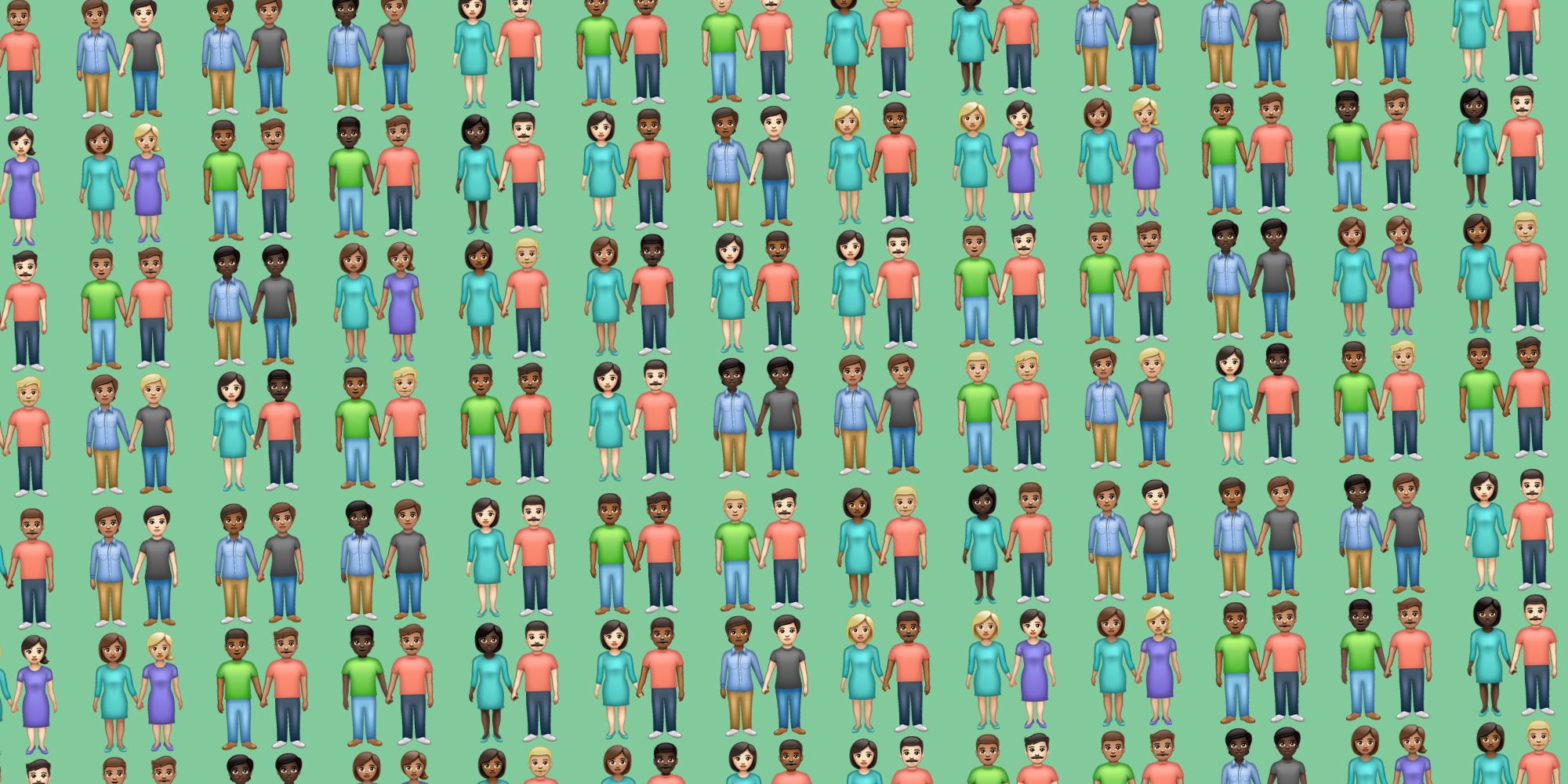 All 230 new emojis for 2019 were recently added to WhatsApp for Android, as part of the latest version of the popular messaging app.
In the fifth emoji update of 2019, WhatsApp 2.19.352 is the first release to support Emoji 12.0. This introduces new emojis such as the yawning face and white heart to Android WhatsApp users.
These are the same emojis added to Android in September 2019 and iOS in October 2019, but with WhatsApp's own glossy Apple-like designs.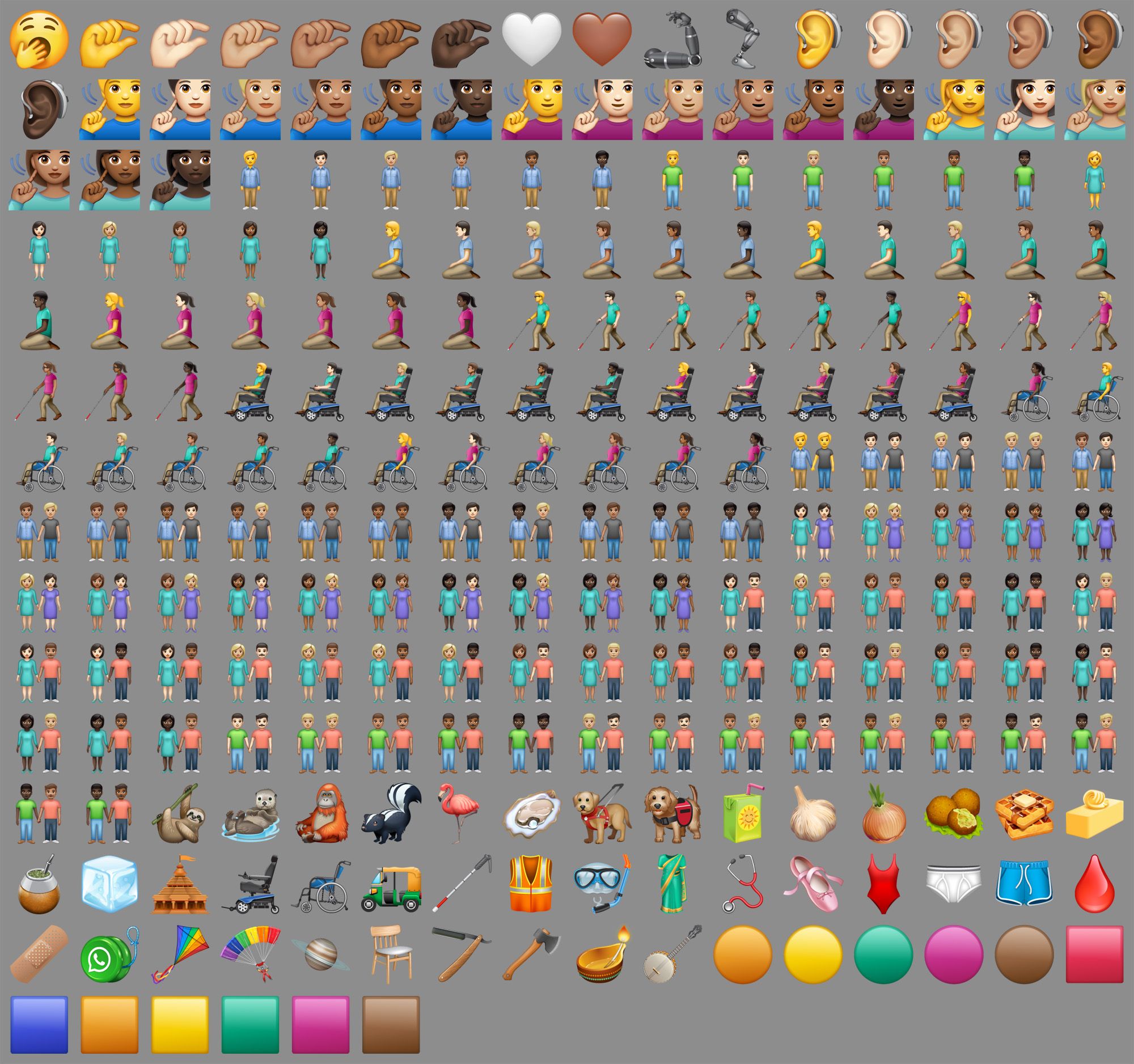 Above: all 230 new emoji designs featured in WhatsApp 2.19.352. Image: WhatsApp designs / Emojipedia composite.
All 230 of new emoji designs introduced in WhatsApp 2.19.352 are those approved by Unicode back in early March of this year via Emoji 12.0.
Many of these[1] new and changed emoji designs for Android users were first previewed in the WhatsApp 2.19.315 beta, released to testers in early November.
🆕 New
WhatsApp 2.19.352 features all 230 new emojis from Emoji 12.0, introducing several new subjects of emoji while also bolstering emoji numbers in popular categories such as animals and food.
71 of the new 2019 emojis depict two people holding hands with different skin tone options for each person.
There are four different possible combinations: a 👩 Woman and 👨 Man[2], two 👩 Woman emojis, two 👨 Man emojis, or two gender neutral 🧑 Person emojis.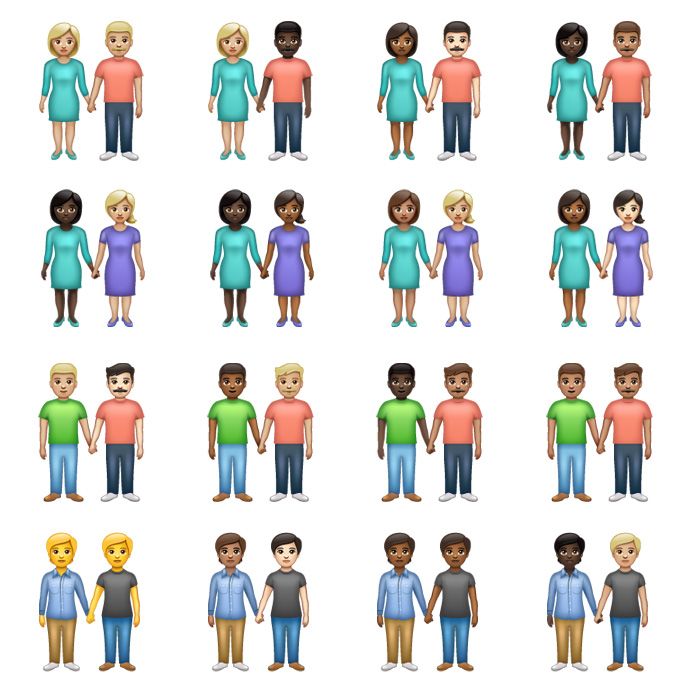 Above: A selection of the new people holding hands emojis in WhatsApp 2.19.352, featuring variants of 👫 Woman and Man Holding Hands, 👭 Women Holding Hands, 👬 Men Holding Hands, and 🧑‍🤝‍🧑 People Holding Hands in descending order.
It appears that only single skin-tone modifer options (e.g. 👭🏽 Women Holding Hands: Medium Skin Tone) are available to select from the Keybooard UI in the Android app. As well as this, the gender neutral 🧑‍🤝‍🧑 People Holding Hands appears to be completely absent from the keyboard.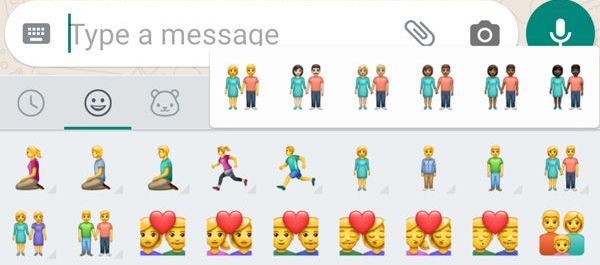 Above: Only a shared skin tone options are shown in the WhatsApp emoji keyboard, even though mixed skin tones are supported. Also missing-but-supported: gender inclusive people holding hands.
These multi-skin tone and gender neutral options do work correctly[2:1] when the emoji is copied from the web or an alternative keyboard, but at least for the current release there is no way to select these within the app's own emoji picker.
Another major theme within Emoji 12.0 is representation of differently-abled people and accessibility-oriented devices.
All of the the emojis that display either a person (e.g. 👨‍🦯 Man With Probing Cane) or a non-mechanical body part (🦻 Ear With Hearing Aid) support the various skin tone modifier options.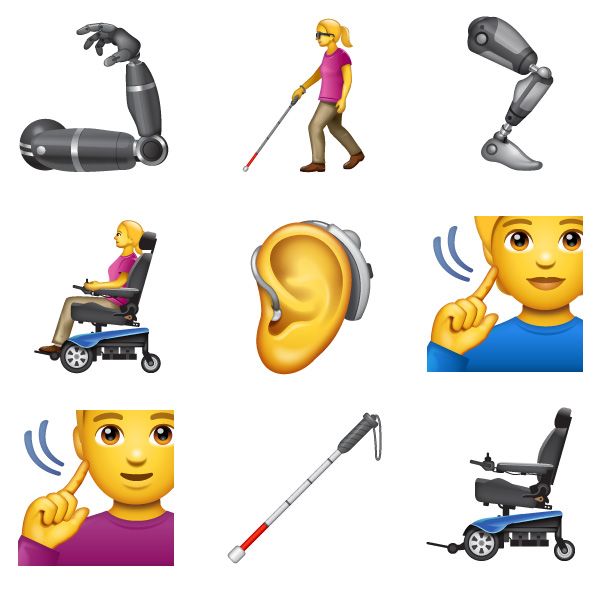 Above: a selection of the new accessibility-focused emojis featured in WhatsApp 2.19.352.
There are also two accessibility-oriented designs amongst the eight new animal emojis: 🦮 Guide Dog and 🐕‍🦺 Service Dog.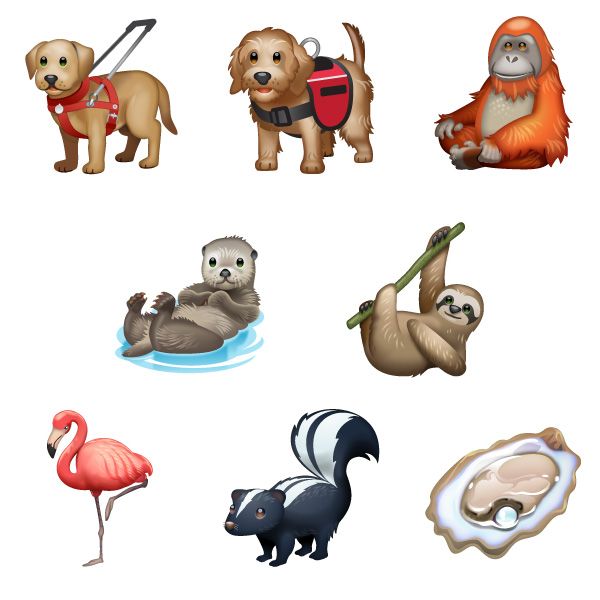 Above: the new animal emojis in WhatsApp 2.19.352.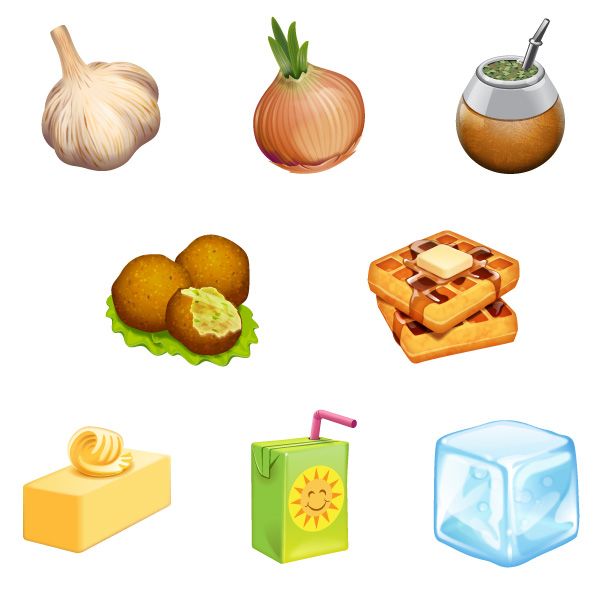 Above: the new food and drink emojis as they appear in WhatsApp 2.19.352.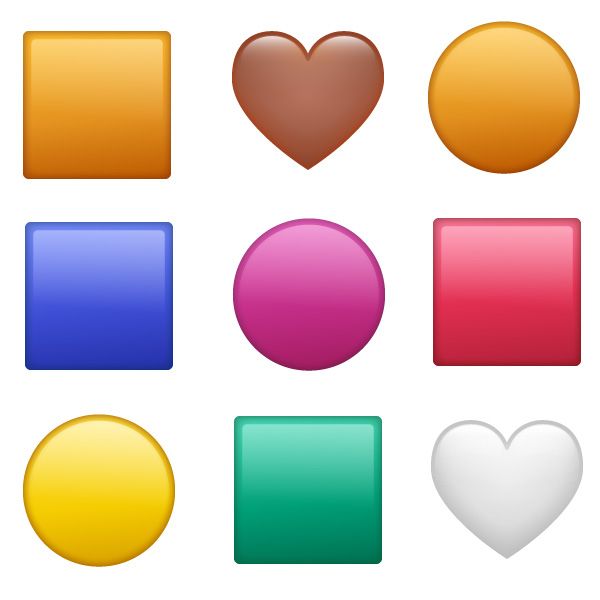 Above: the new color-based shape emojis in WhatsApp 2.19.352.
🥱 Yawning Face and 🤏 Pinching Hand are two popular additions amongst the remaining 64 new emojis introduced in this update.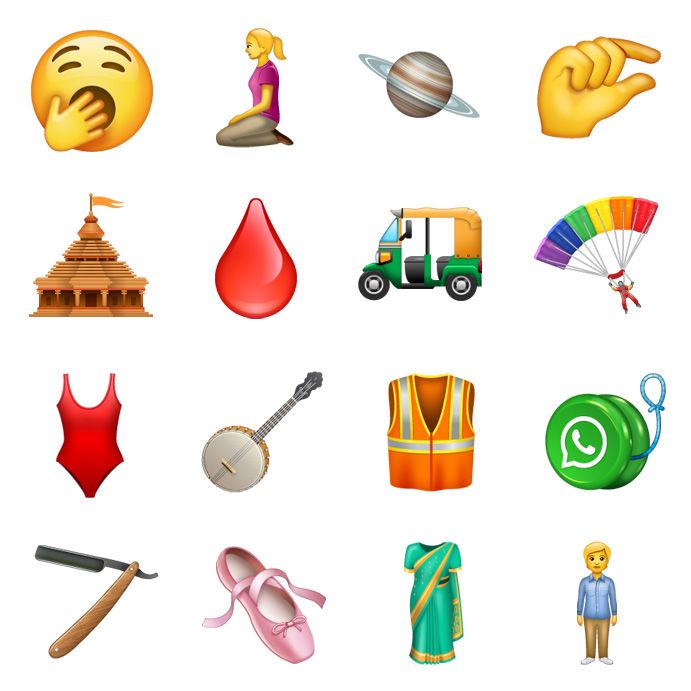 Above: a selection of the additional Emoji 12.0 designs featured in WhatsApp WhatsApp 2.19.352
Other new additions include 🪀 Yo-Yo, which in WhatsApp 2.19.352 features the WhatsApp logo in its design. Also of note is that the 🪒 Razor design is that of a straight razor: a notably divergent design compared to the safety razor of Apple and most other major vendors.[4]
🆙 Changes
Only three previously-available emoji designs have been modified in WhatsApp 2.19.352.
👭 Women Holding Hands now has additional shading on their clothing, and the woman on the right now has a distinct hair style.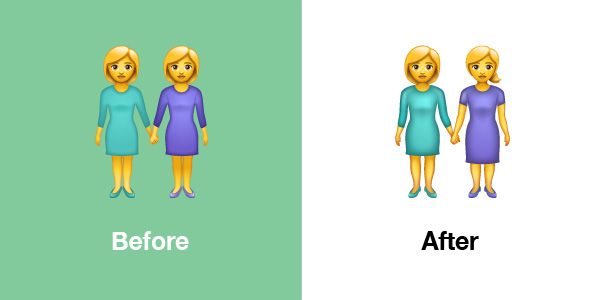 👫 Woman and Man Holding Hands now has additional shading on their clothing, while the man is wearing different shoes.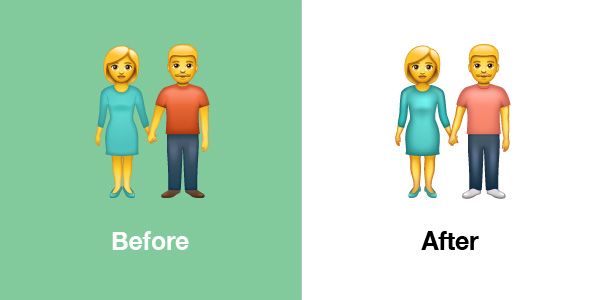 👬 Men Holding Hands are wearing new shoes and the man on the right has a new haircut.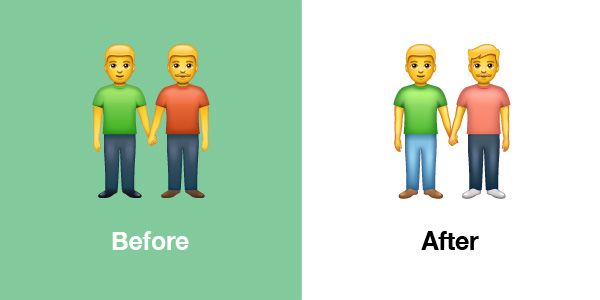 🙆 Not Included
This release does not include any of the additional gender-neutral options approved by Unicode in the latter part of 2019.
Given the relatively quick release of that update, these additional sequences for gender and skin tone options aren't likely to come to WhatsApp for Android until the first half of 2020.
WhatsApp for iOS users will still see these options if running iOS 13.2 or above.
📶 Release
These new emoji designs are now available for Android users when the app updates to WhatsApp 2.19.352 or above. For most users this will have taken place on or around December 4, 2019.
WhatsApp Web has not yet updated with the new emoji support, with this product generally seeing emoji updates in folowing two-three months after the mobile app is updated.
Users of iOS devices will continue to see native Apple emoji designs which are provided by the operating system.
---