WhatsApp 2.19.175 Emoji Changelog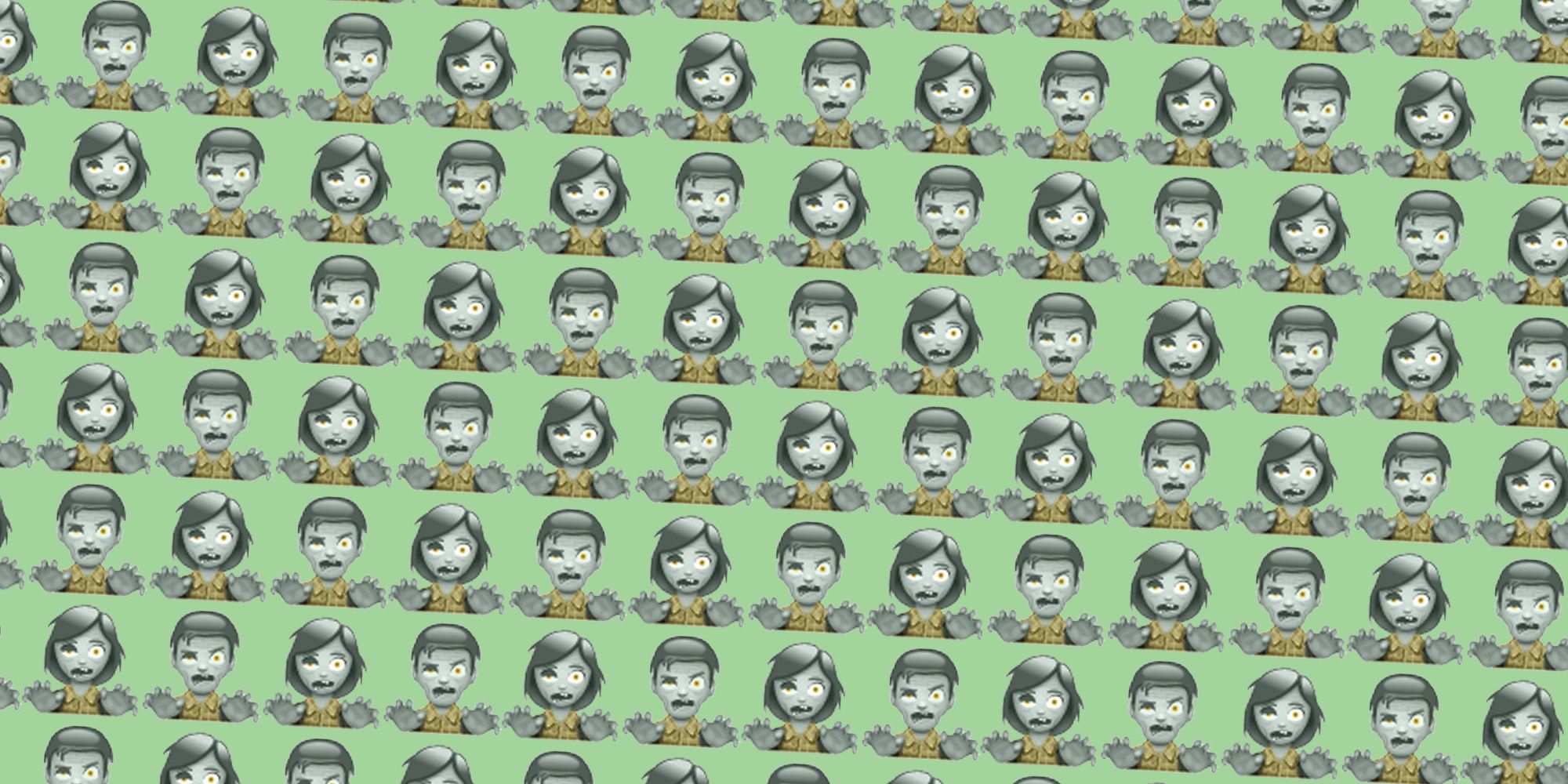 WhatsApp has released a number of changes to its emoji designs, in its third emoji update of the year. The update does not, however, introduce any of the new 2019 emojis to the messaging platform.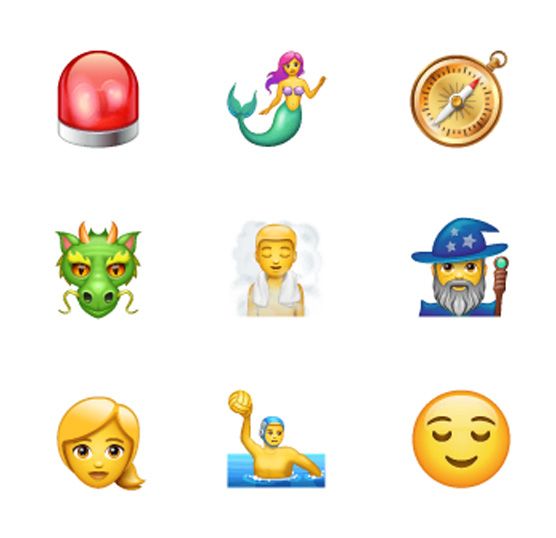 Above: a selection of the updated emoji designs featured in WhatsApp 2.19.175.
These new designs were first previewed for subscribers to the WhatsApp beta programme in early May. Across the 55 design changes featured in the update (198 when you account for skin tone variations), 25 are objects, animals, foods, and a single facial expression. The other 173 involve a person (such as 🙎 Person Pouting and 🤽 Person Playing Water Polo) or fantasy character (🧜 Merperson or 🧚 Fairy).
Despite the release of Emoji 12.0 in March of 2019 this update contains no new brand emoji designs.
WhatsApp users are therefore still awaiting the arrival of new emojis such as the 🥱 Yawning Face, 🤍 White Heart, 🦼 Motorized Wheelchair, and all the skin-tone variants of 🧑‍🤝‍🧑 People Holding Hands. Given that these also aren't yet on iOS or any non-beta version of Android, this is unlikely to pose a large issue.[1]
🆙 Changed
Most changes in this release appear to be made with the goal of increased visual compatibility between emoji platforms.
While the WhatsApp emojis continue to have their own character details, in general the changes in this update make each emoji shape, posture or color closer to that of other vendors, and in particular, Apple.
🎅 Santa Claus now has a more detailed beard which is now less yellow for the default (non-skin tone) version.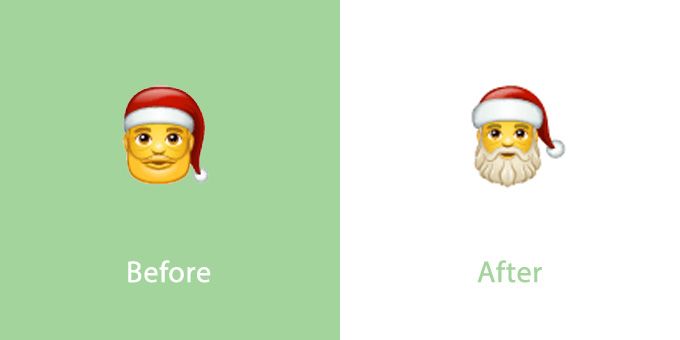 👳 Person Wearing Turban no longer displays the neck or shoulders, and uses consistent white turbans instead of orange and green turbans shown previously on the man and woman.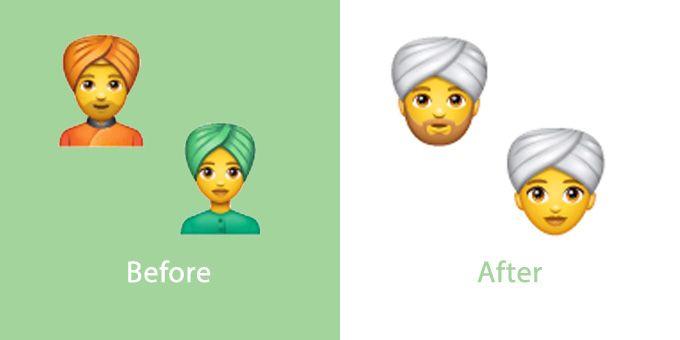 🧟 Zombie now its arms outstretched in a classic zombie posture, more like other vendors.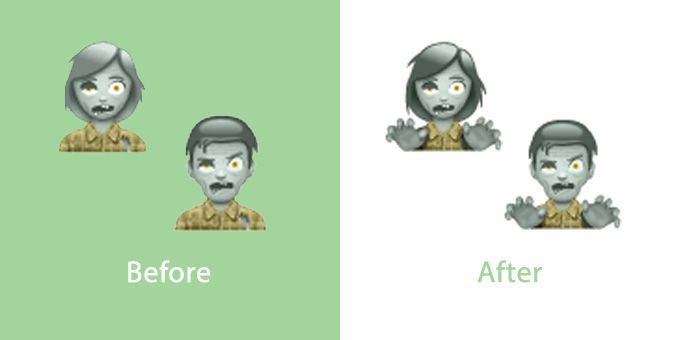 🧚 Fairy now displays a full-body, and carries a wand.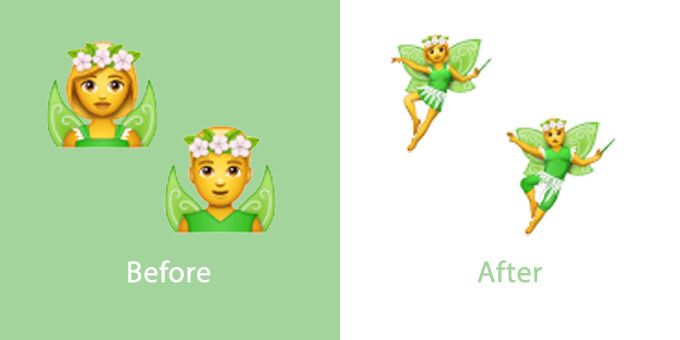 💀 Skull now includes a jaw, mimicking a design change made by Apple last year.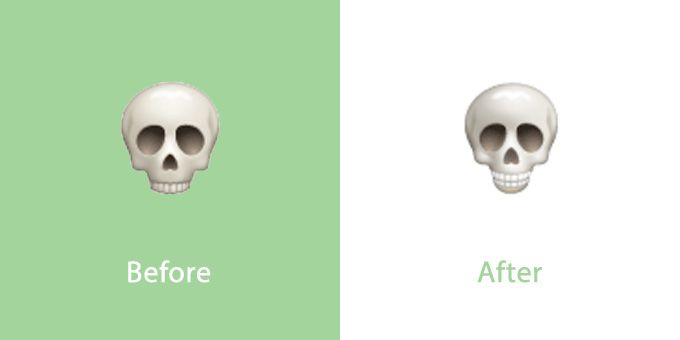 🥘 Shallow Pan of Food removes the shrimp and peas and adds beans, in a nod to traditional paella ingredients.[2]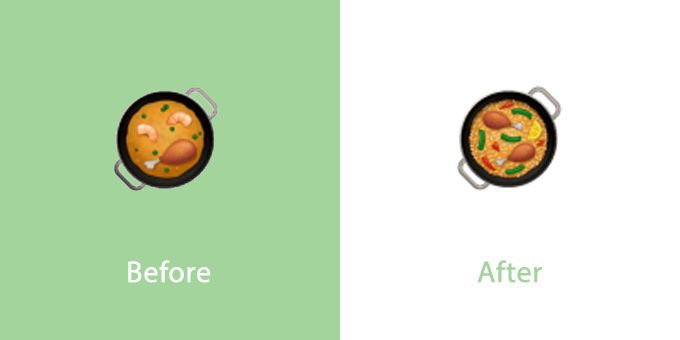 🏉 Rugby Football now shows a traditional brown leather design instead of the more common white ball used today.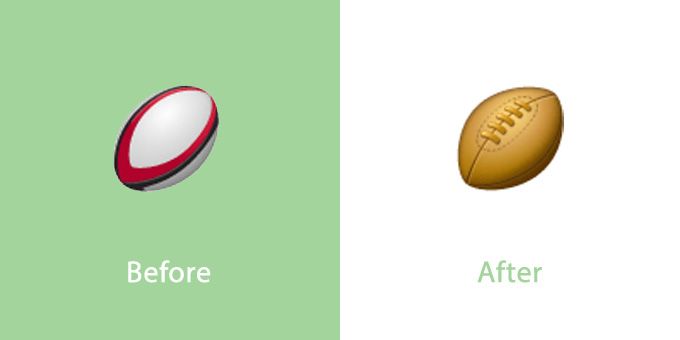 📸 Camera With Flash now has a vibrant orange flash instead of pale blue.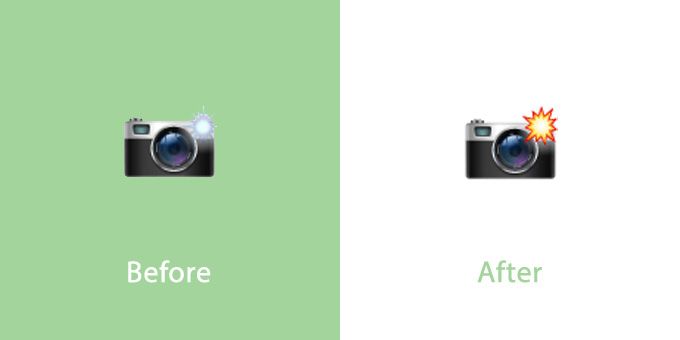 📶 Release
These new emoji designs are now available for Android users when the app updates to WhatsApp 2.19.175 or above.
Users of iOS devices will continue to see native Apple emoji designs which are provided by the operating system as opposed to WhatsApp itself.
---
WhatsApp generally adds support for new emojis in the second half of the year. ↩︎

A change made by Apple in 2017 after criticism that the previous ingredients were not part of the traditional paella recipe from Valencia, foreshadowing future changes such as Google's burger later in 2017 or Apple's bagel in 2018. ↩︎