What's New in Unicode 12.0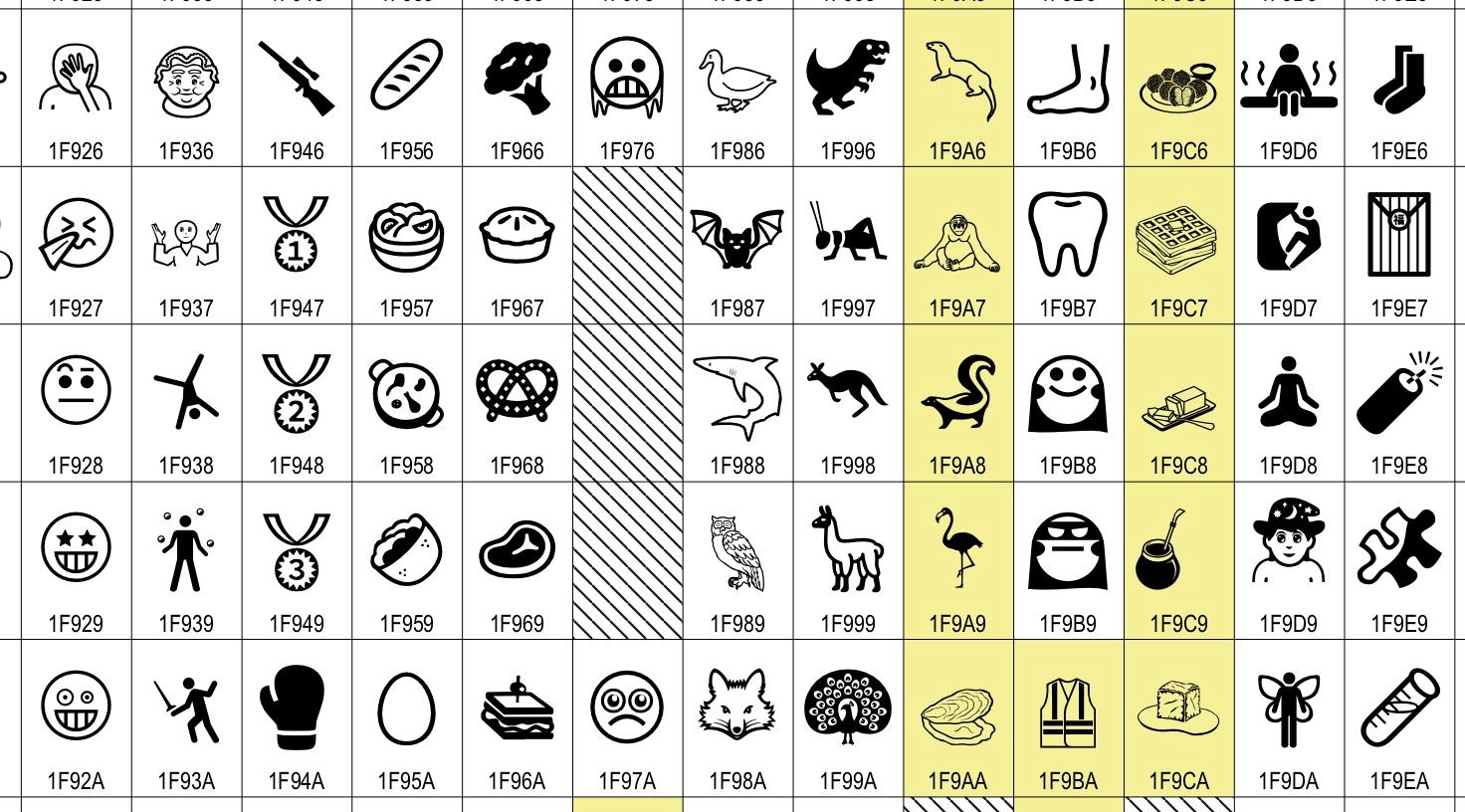 The Unicode Consortium has today released version 12 of the Unicode Standard. The release includes 61 new emoji characters and 493 non-emoji characters.
This follows last month's announcement of the final list of 230 new emojis for 2019, and paves the way for new emoji support to be added to major platforms throughout the year.
Emoji updates
A total of 61 new emoji code points are new in this release and include additions such as white heart, brown heart, and pinching hand.
These new characters can be seen in the relevant Unicode charts published today:

Images shown in these charts aren't necessarily representative of how vendors will design the final images, and this is even more true for color emojis than regular black and white text characters.
New entries are shown in yellow and include a flamingo, oyster, and ice cube.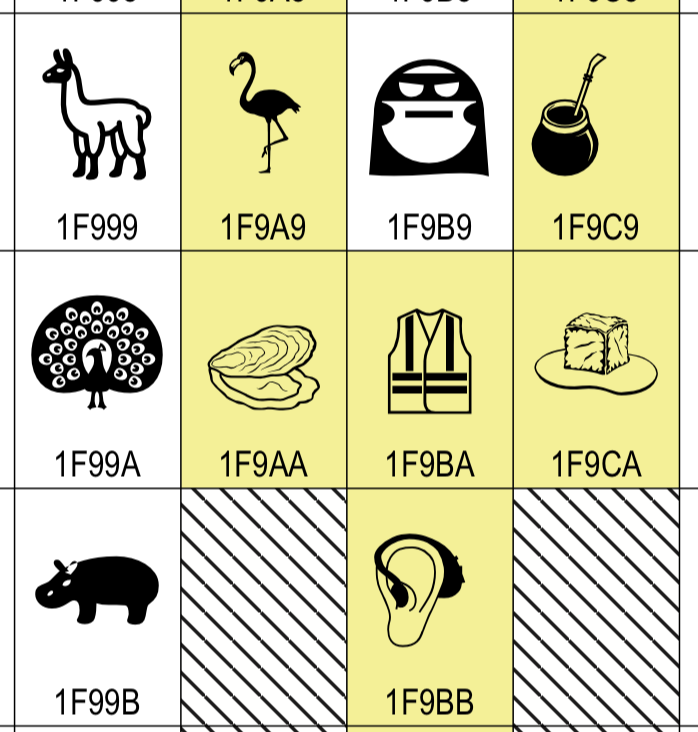 The remaining 169 emojis (of the 230 announced) are sequences which combine multiple code points to display as a single emoji.
Notice how the ear with hearing aid is only shown once in the chart, despite it supporting five skin tone variations?
Skin tones and gender are handled via emoji sequences, and don't get their own unique code points. So while U+1F9BB EAR WITH HEARING AID comes in Unicode 12.0; the sequences for skin tone are listed separately in Emoji 12.0.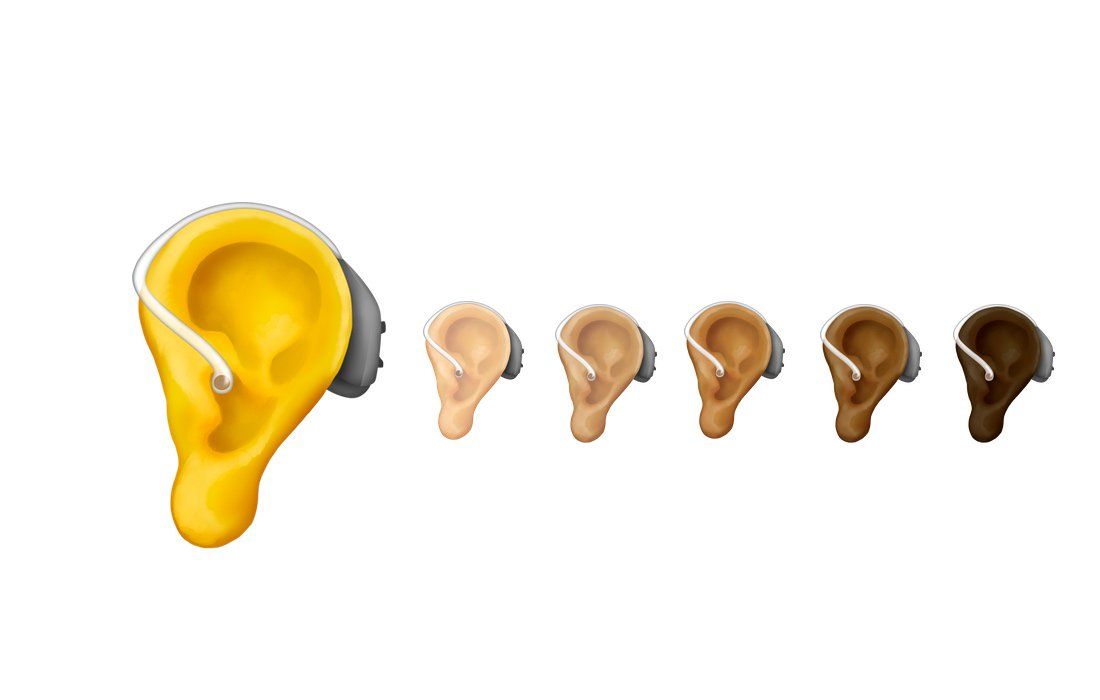 Other sequences in Emoji 12.0 include:
These sequences won't show in today's Unicode announcement, but will still come to platforms in 2019 and appear the same way as any other emoji on the keyboard.
Non-Emoji Updates
Despite emoji updates getting all the attention (especially on here, where we really only cover the emoji part of the Unicode Standard); the vast majority of Unicode is focussed on encoding existing text characters from languages around the world.
Regarding this release, the Unicode Consortium notes:
"Unicode 12.0 adds 554 characters, for a total of 137,929 characters. These additions include 4 new scripts, for a total of 150 scripts, as well as 61 new emoji characters."
To put it in perspective, the total number of emojis Unicode lists as RGI (Recommended for General Interchange) is not even 3% of the total number of Unicode characters.
Keeping in mind that not every emoji is a unique Unicode character, and not every Unicode character is an emoji. Here's how that relationship looks as of 2019: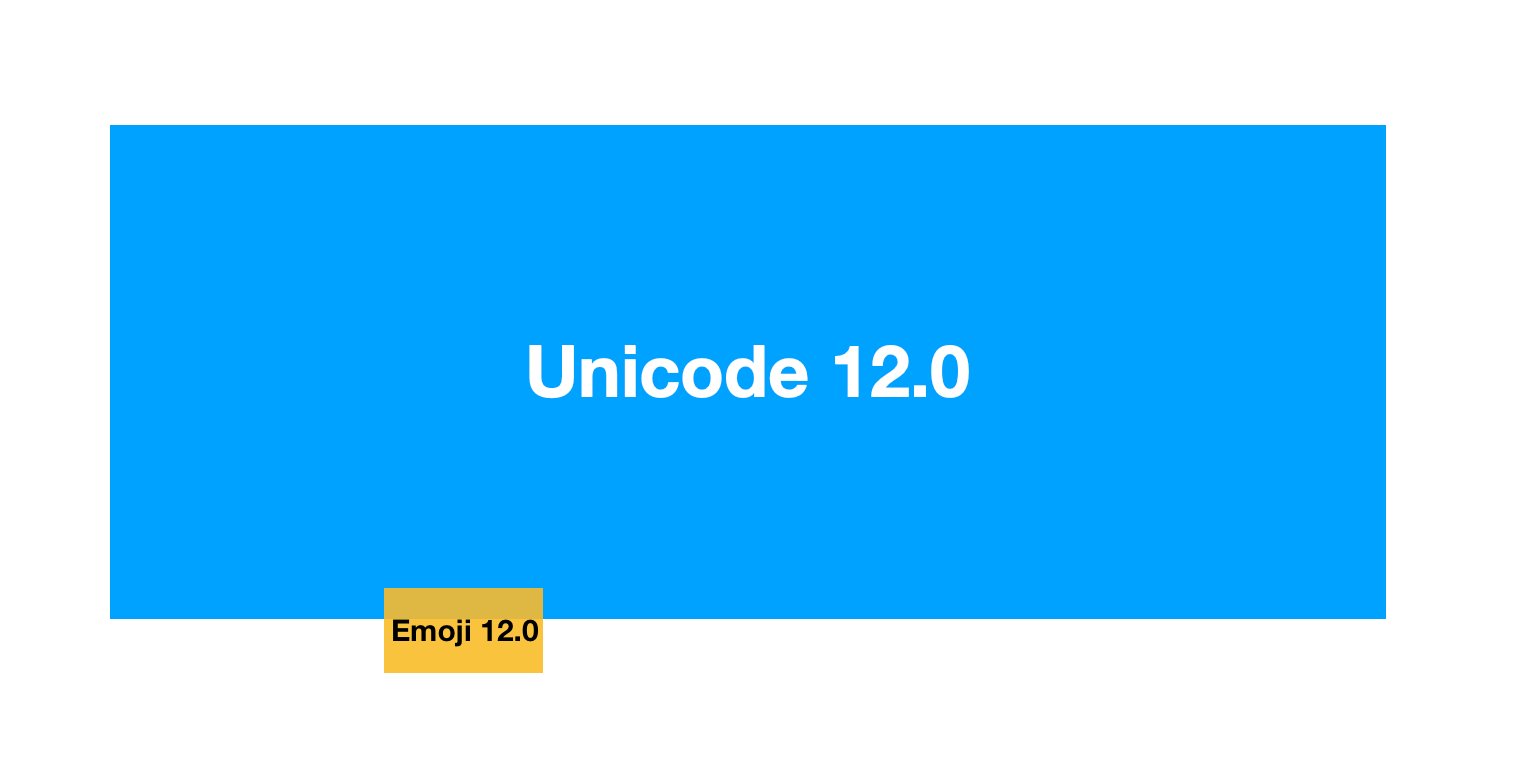 Unicode highlights the following non-emoji additions in today's blog post:
Elymaic, historically used to write Achaemenid Aramaic in the southwestern portion of modern-day Iran
Nandinagari, historically used to write Sanskrit and Kannada in southern India
Nyiakeng Puachue Hmong, used to write modern White Hmong and Green Hmong languages in Laos, Thailand, Vietnam, France, Australia, Canada, and the United States
Wancho, used to write the modern Wancho language in India, Myanmar, and Bhutan
Additional support for lesser-used languages and scholarly work was extended worldwide, including:
Miao script additions to write several Miao and Yi dialects in China
Hiragana and Katakana small letters, used to write archaic Japanese
Tamil historic fractions and symbols, used in South India
Lao letters used to write Pali
Latin letters used in Egyptological and Ugaritic transliteration
Hieroglyph format controls, enabling full formatting of quadrats for Egyptian Hieroglyphs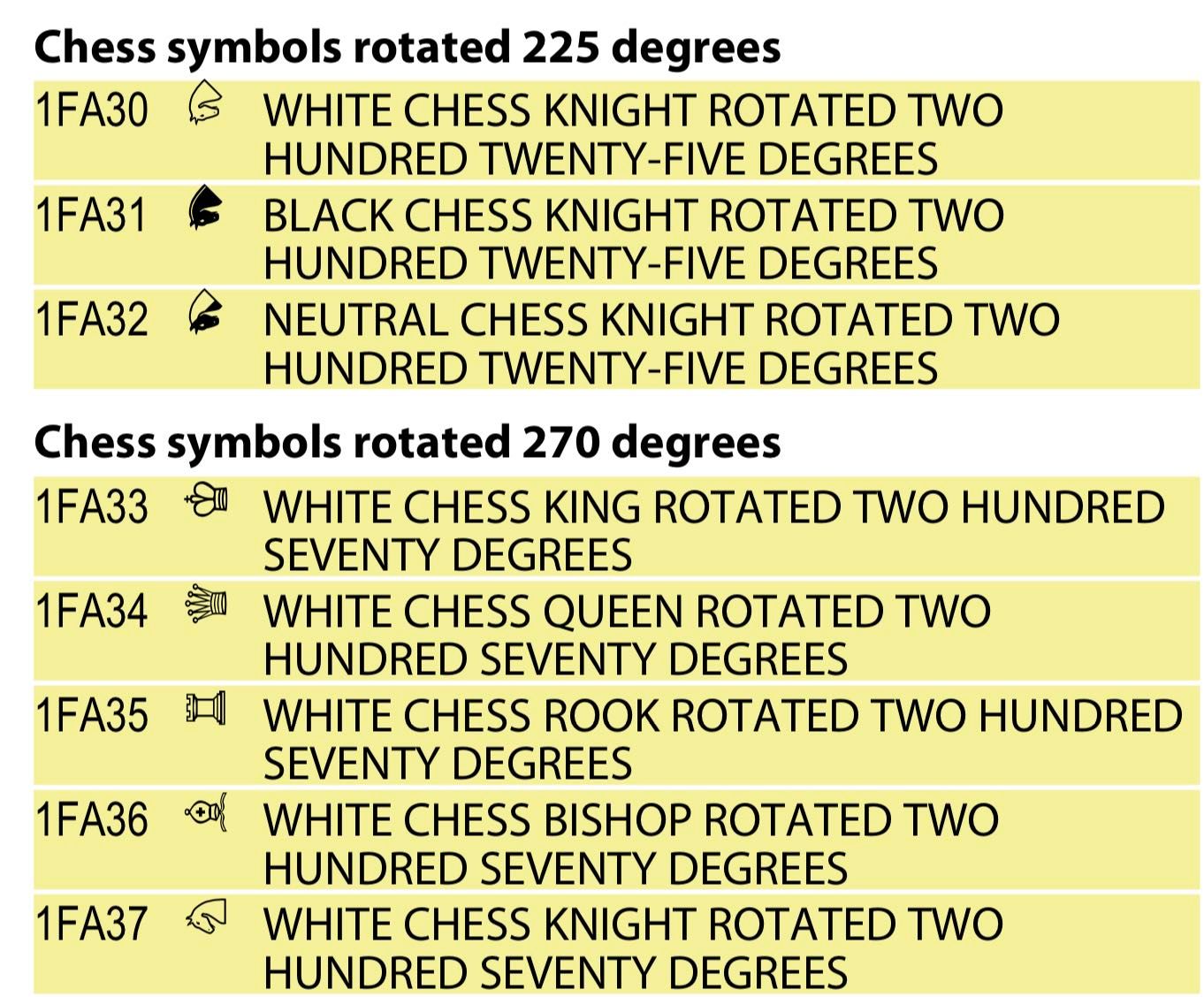 Browse all the new characters here, with PDFs marking the new additions in yellow.
Emoji Release
Twitter will be rolling out new emoji support this month, as part of Twemoji 12.0.
Twemoji designs show for users of the Twitter website, Tweetdeck, and Twitter for Android. Twitter for iOS uses native (Apple) emoji designs, and will require a software update from Apple later in the year.
Today's release from Unicode indicates that the new code points will not change, and are stable for companies to support and allow users to send.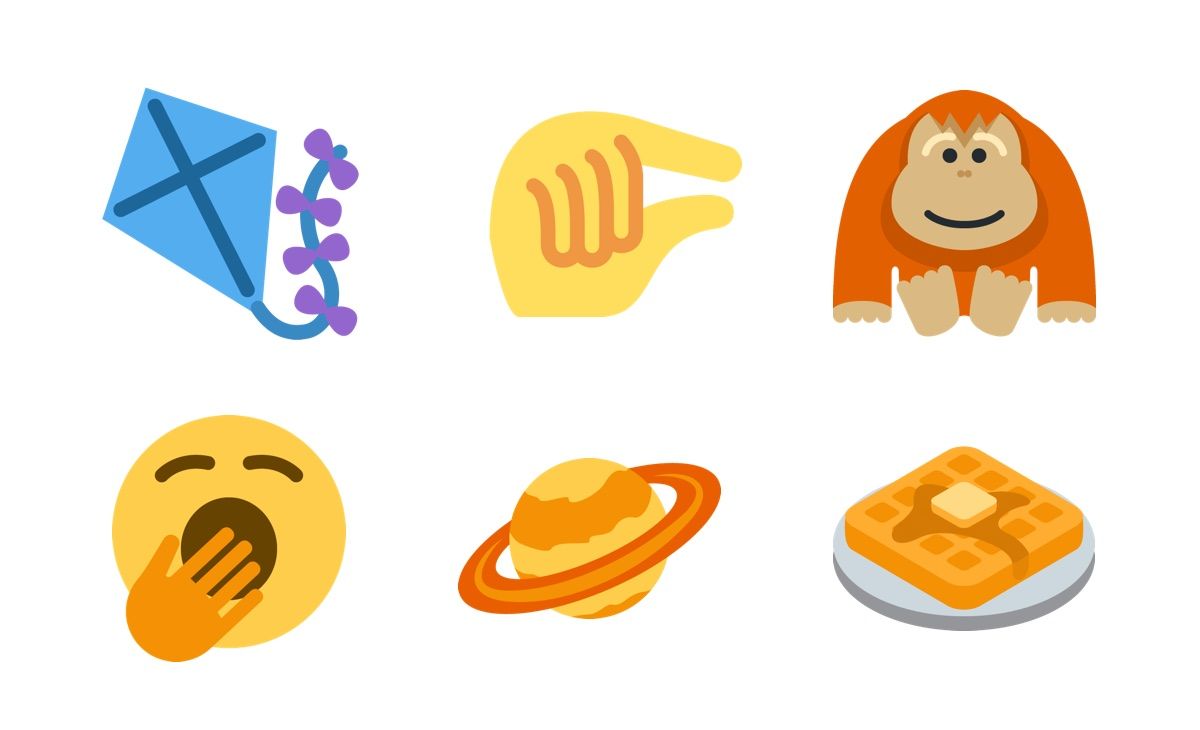 Microsoft has new included emoji support in the Insider (preview) build of Windows 10 which is most likely to roll out to the public from next month.
Other vendors such as Apple and Google are likely to roll out their respective updates throughout 2019. In the past two years, Google's emoji updates have been released in August, and Apple in October.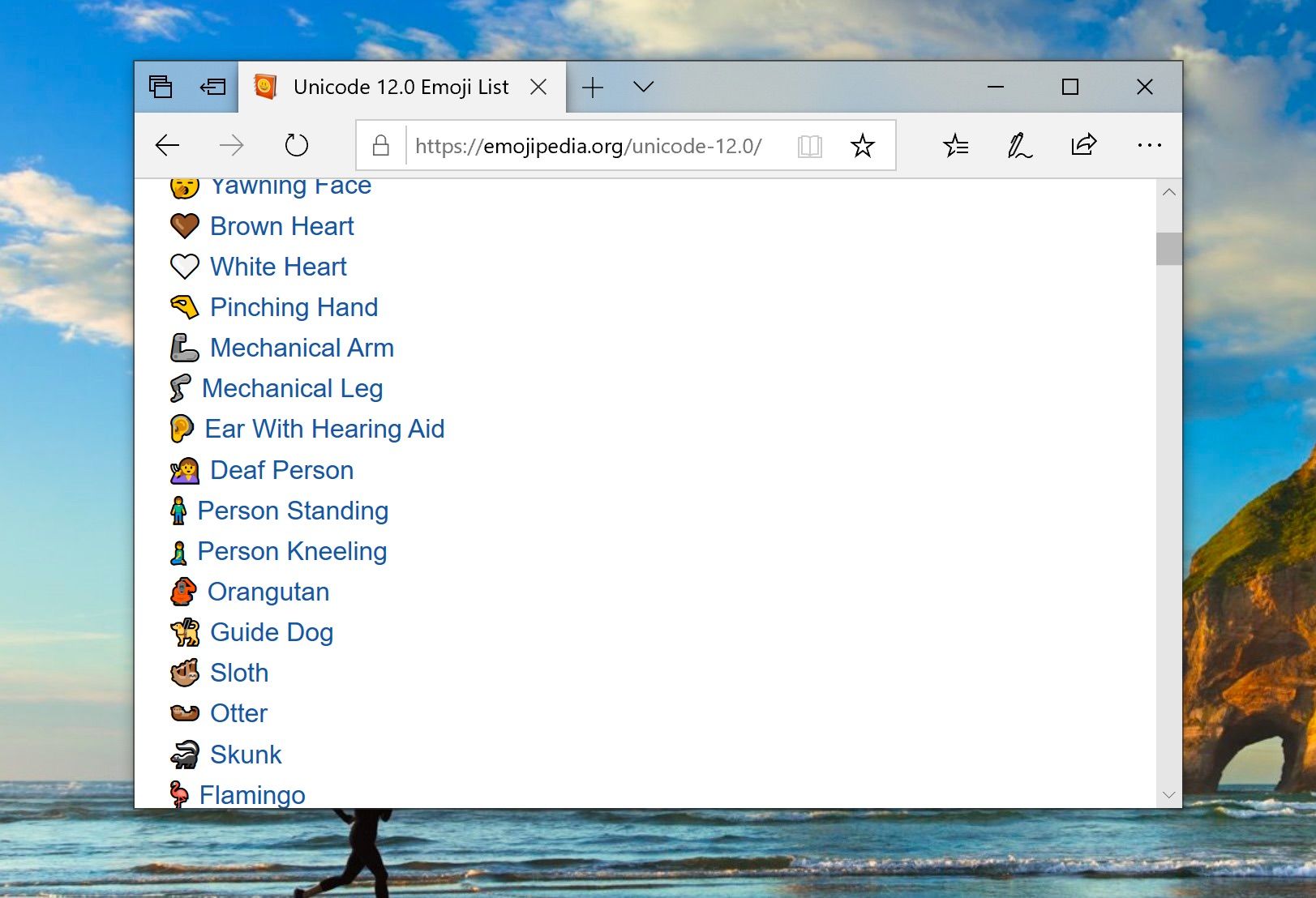 2020!?
The emoji candidates for 2020 are already being reviewed, and while these are all subject to change, the list currently includes a ninja, feather, and worm.
As it's likely months until most people can use even the 2019 emoji additions, it's probably a bit soon to be giving too much thought about what might be released next year...but nonetheless we compiled your feedback of which emojis Emojipedia users most want to see approved.