Twitter's Glossy Emoji Stickers on Emojipedia
Emojipedia now includes the full set of highly-detailed glossy emoji sticker designs that debuted within various Twitter features throughout this year.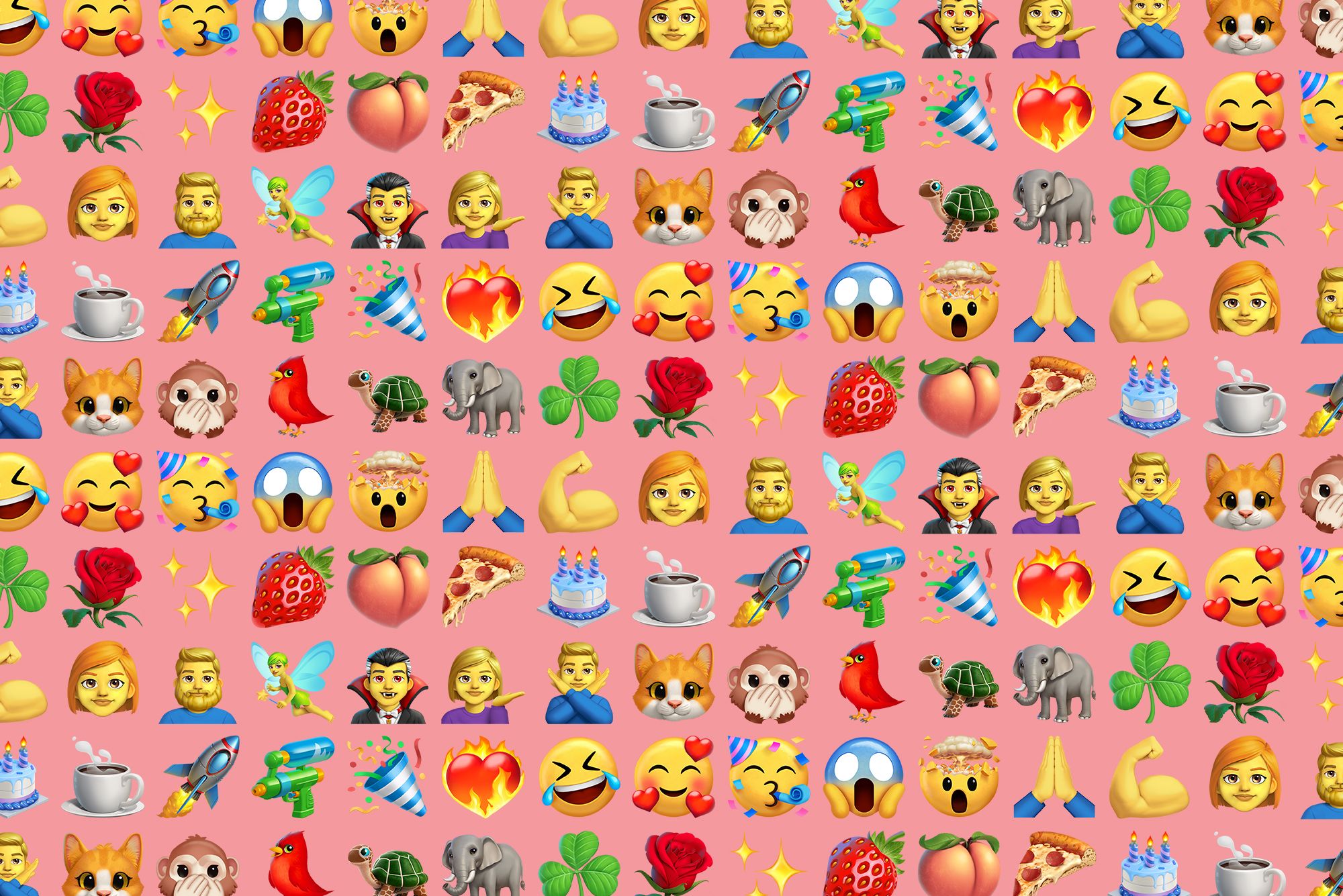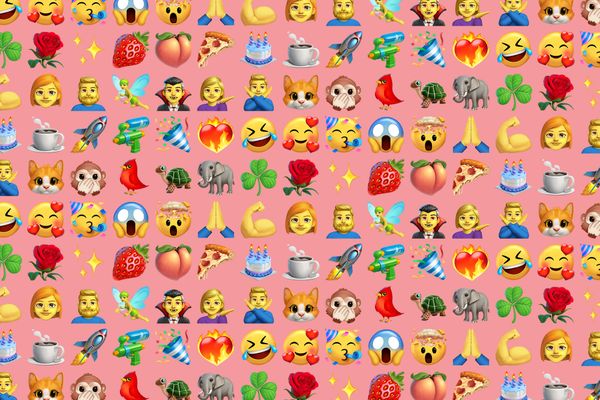 Emojipedia now includes the full set of highly-detailed glossy emoji sticker designs that debuted within various Twitter features throughout this year.
Having been teased since early 2021, this full set of emoji designs marks a significant departure from Twitter's long-standing Twemoji emoji set, which has had a flat, block color style since its launch in November 2014.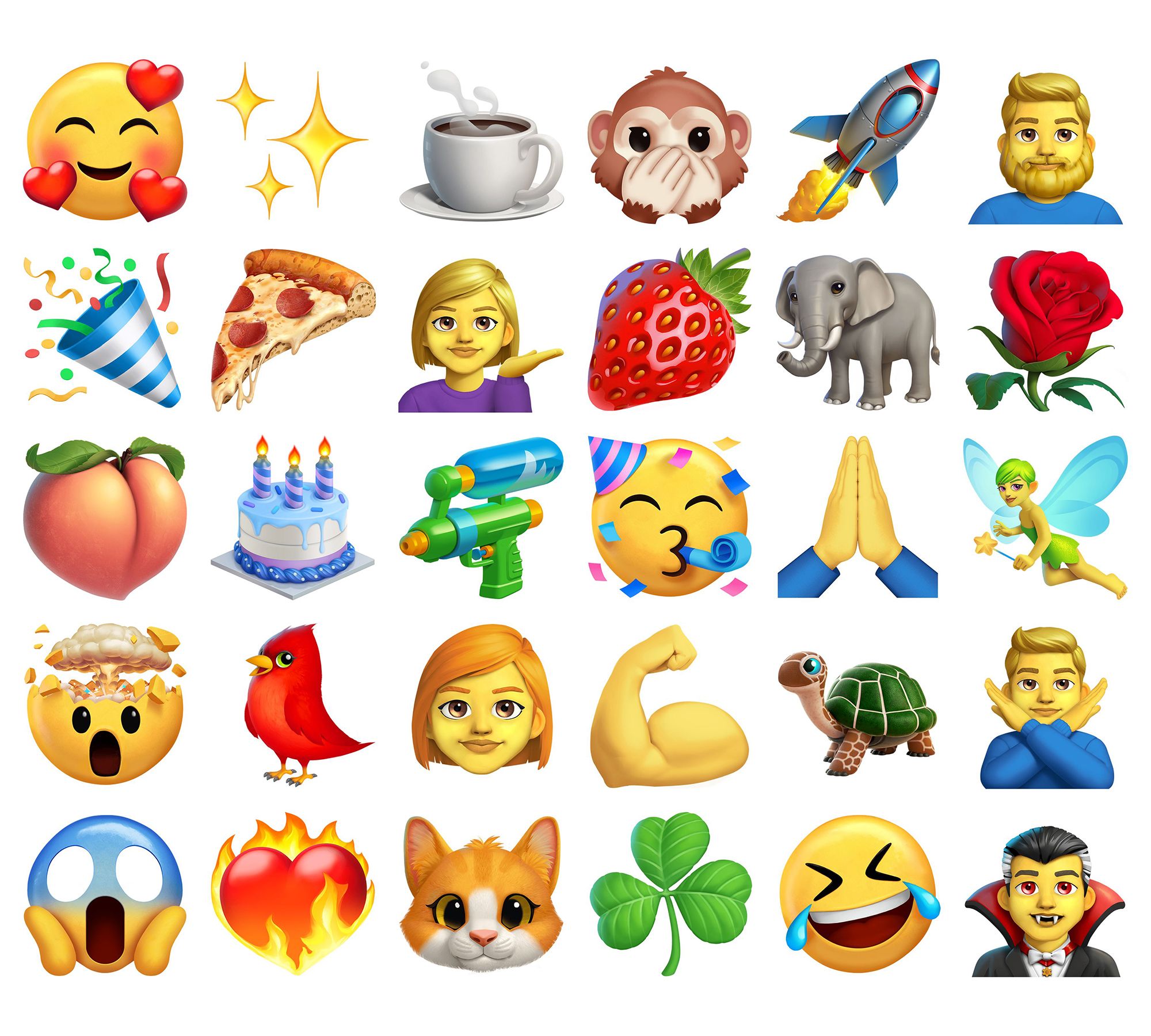 An important note about this set: at the time of writing this glossy emoji designs are not used within the text of tweets themselves.
Emojis within the text of tweets continue to render with Twemoji designs on Android and PC platforms, and in Apple's native emoji set on Apple-manufactured devices.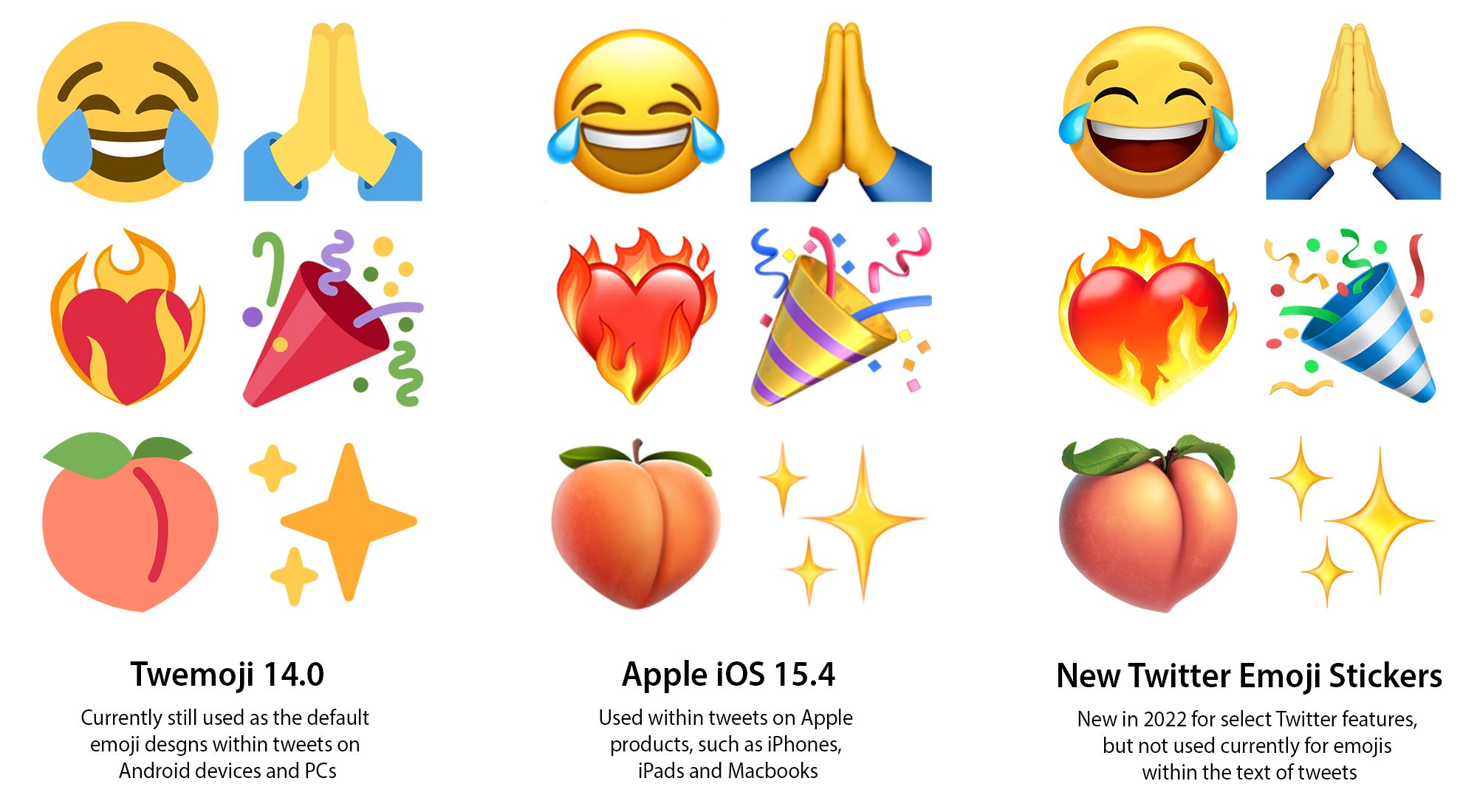 Instead, these Twitter Emoji Stickers are available for use within the Twitter image editor tool on Android devices, which can be accessed when a user uploads one or more images to be attached to a tweet within the Twitter mobile app.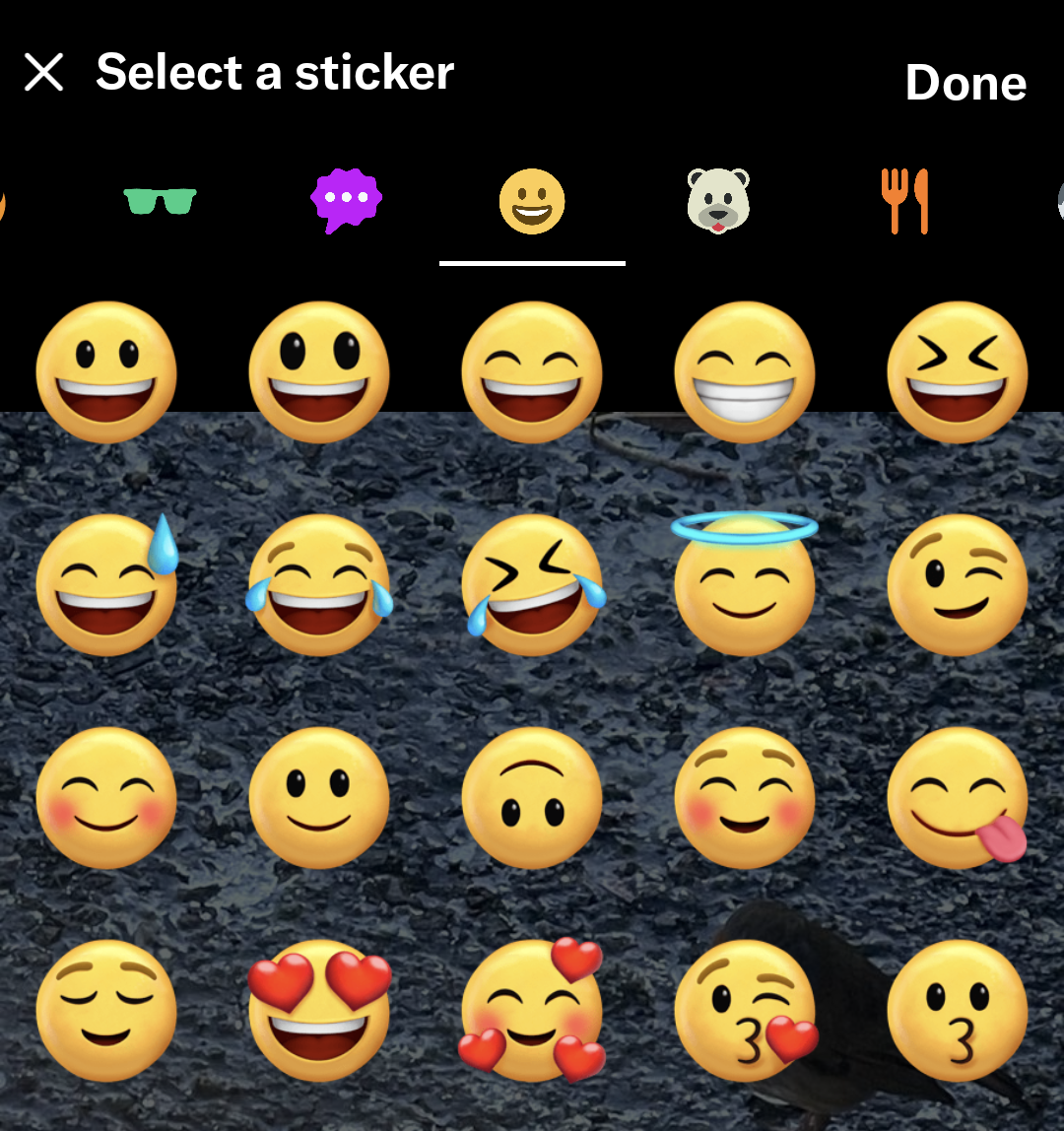 Apple devices appear to continue to display the Twemoji 13.1 emoji designs as sticker options.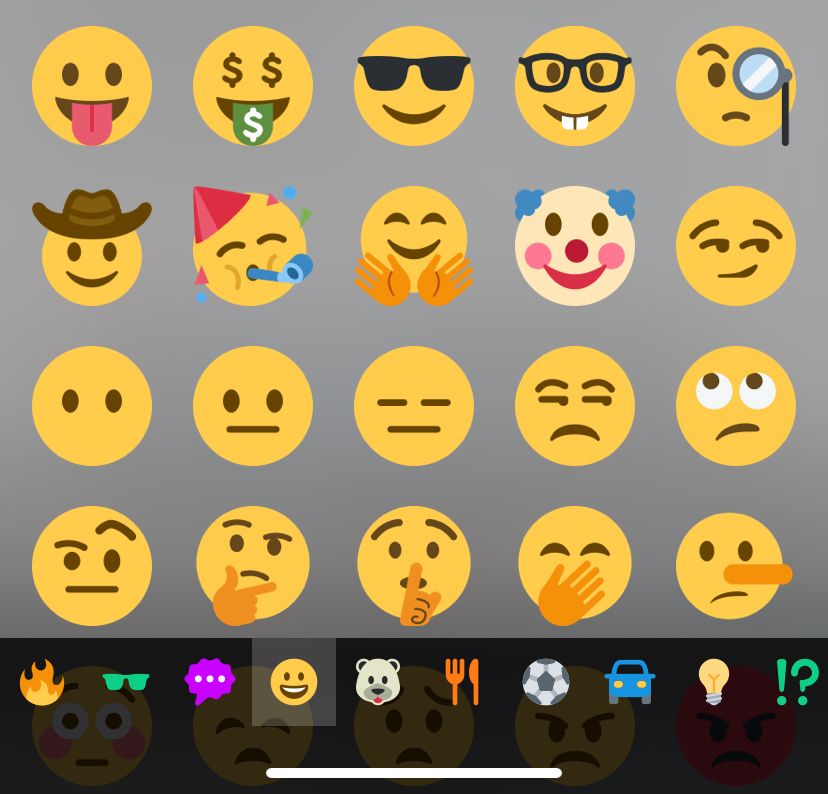 At the time of writing, the Twitter Emoji Sticker set supports emojis up to Unicode's Emoji 13.1 recommendations from late 2020, which includes the likes of 😶‍🌫️ Face in Clouds, 😵‍💫 Face with Spiral Eyes, and ❤️‍🔥 Heart on Fire.
This means that emojis from Emoji 14.0 and Emoji 15.0 such as 🫠 Melting Face and 🩷 Pink Heart are not supported as sticker options on either Apple or Android devices.
These new glossy emoji sticker designs are also used within Twitter's Status feature. Unlike within the image editing tool, these new stickers are used by the feature across all platforms, including Apple devices.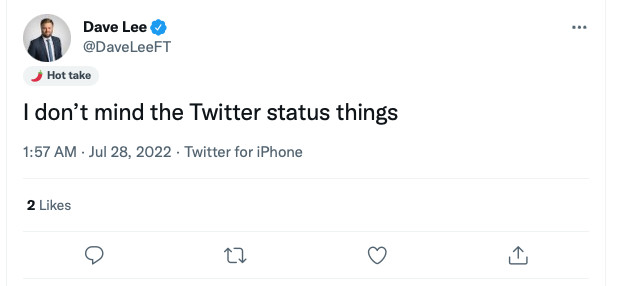 The Twitter Status feature allows users to tag tweets with one of several pre-defined statuses consisting of an emoji design and text, such as "✨ That's it, that's the Tweet", "⚡ Soon", or "🌶️ Hot take".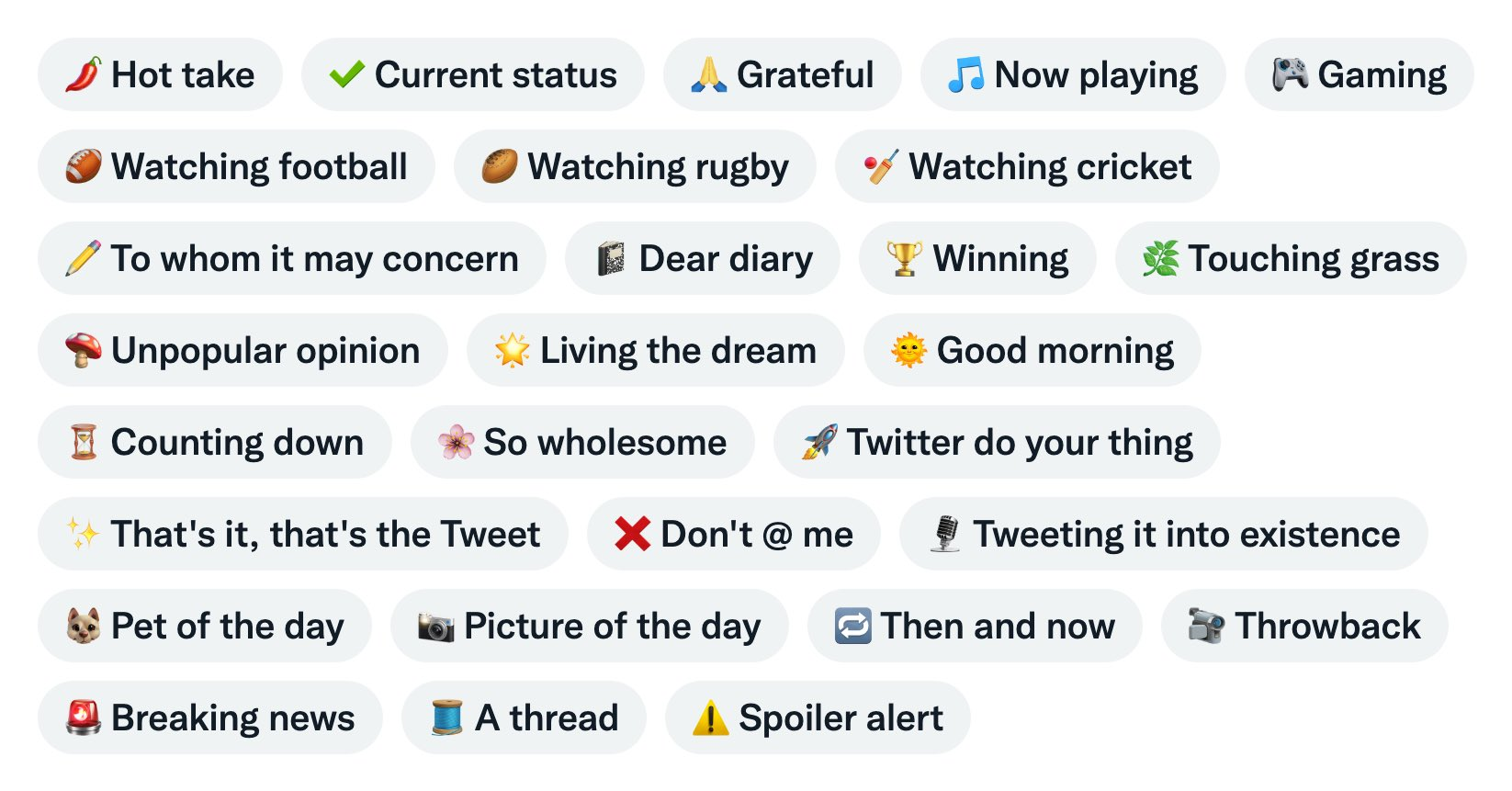 Upon the Status feature's re-launch in July of this year, these emojis were rendered with the platform's classic Twemoji emoji designs.
These new sticker designs are most comparable to the set currently used by Facebook across both their social networking and messaging platforms, though these new Twitter emoji sticker designs are even more elaborate in their features.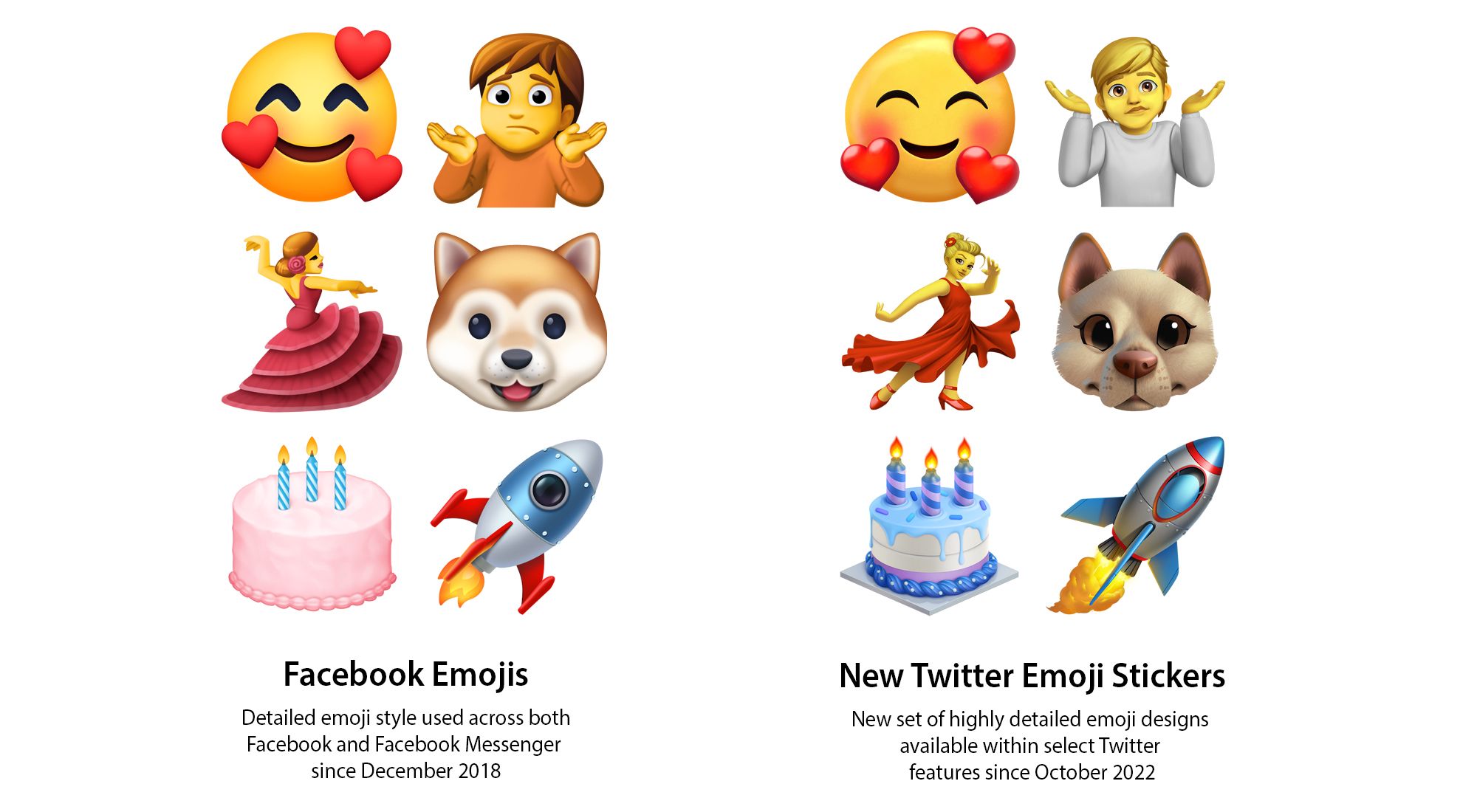 🎨 Design Highlights
Below we have highlighted some of the most interesting designs across these emoji stickers while also detailing several prominent themes within the set.
One unique feature of this emoji set is how most people emojis of different skin tones have subtle differences in how their hair is presented.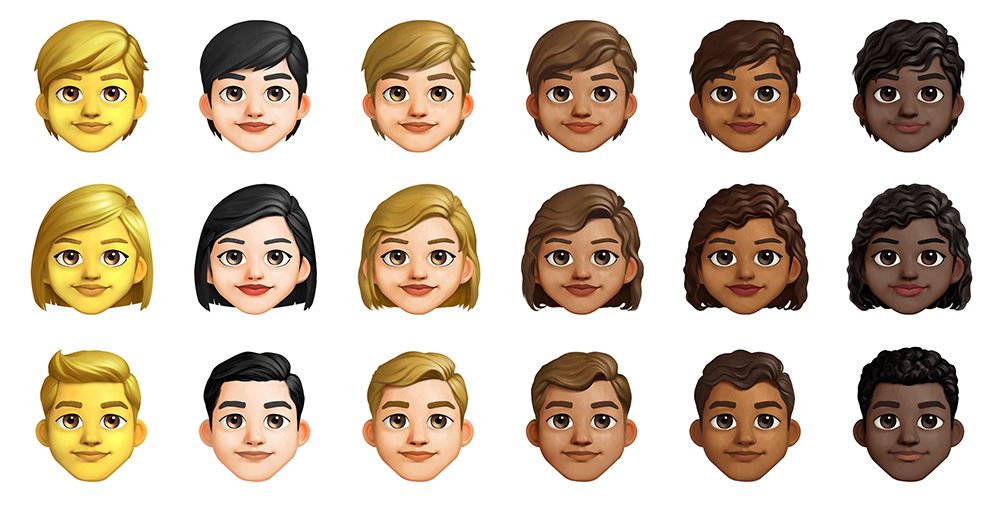 Facebook's emoji set has provided a unique hairstyle for a small number of male emojis combined with the 🏿 Dark Skin Tone modifier since 2018.
However, the Twitter emoji sticker set includes considerably more instances of hairstyle variations, across the three gender options within the emoji keyboard.
In fact, this design feature is included within the majority of the set's people emojis, including most of the people emojis gesturing and holding professions.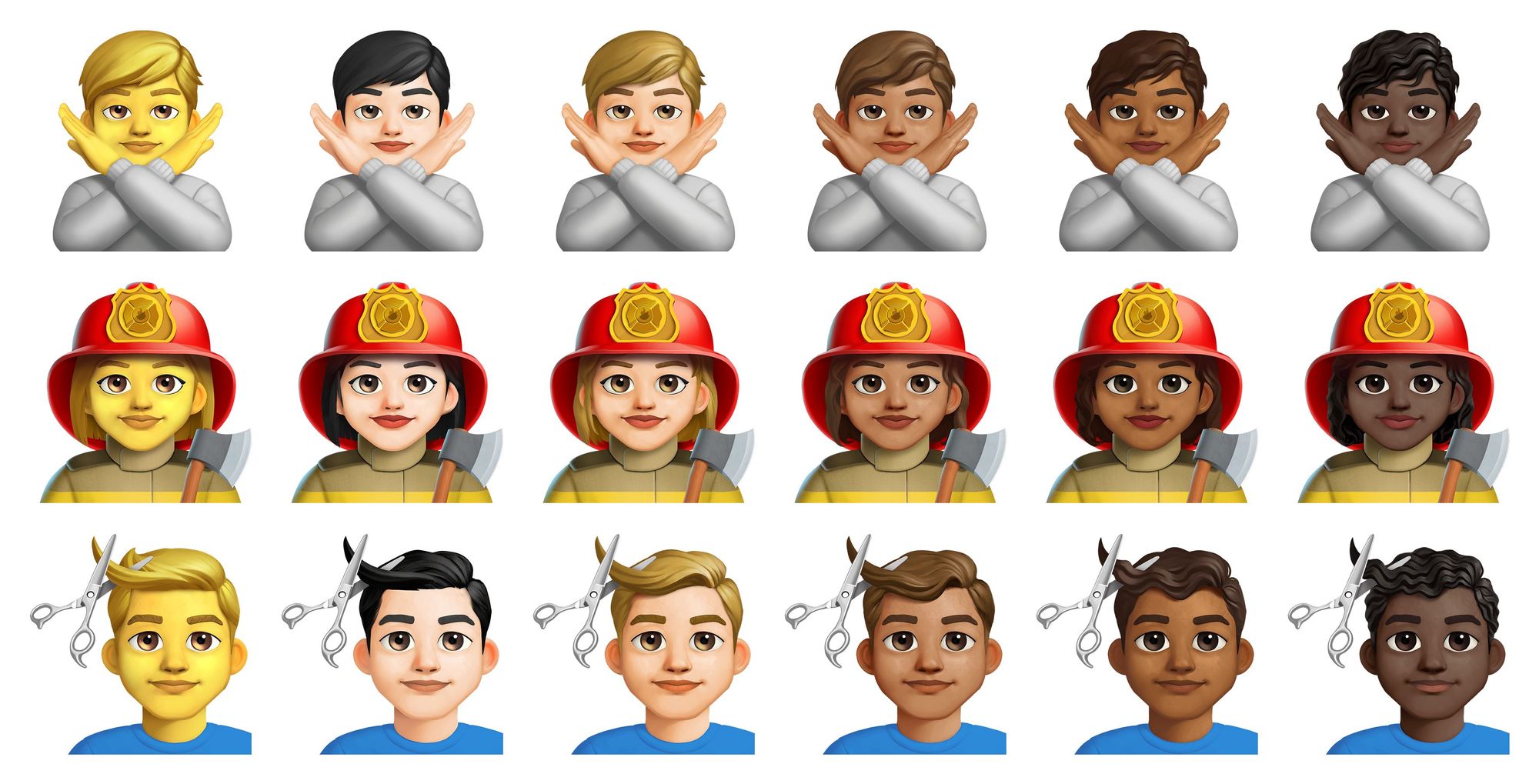 However, several people emojis engaging in an activity or representing a fantasy creature do not have this variation in hairstyles across skin tone modifiers. This is due to the design having some unique additional attribute for the person emoji's hairstyle, such as it being held in a ponytail (e.g. 🏋️‍♀️ Woman Lifting Weights) or having prominent streaks of grey (e.g. 🧛‍♂️ Man Vampire).
Another less-unique note within the people emojis is how this emoji sticker set color-codes the non-gender-specifying emojis within the emoji keyboard.
Unlike the Twemoji emoji designs, non-gender-specifying emojis that don't require any particular clothing or costumes are dressed in grey, akin to how the Apple emoji set most frequently represents non-gender-specific people emojis.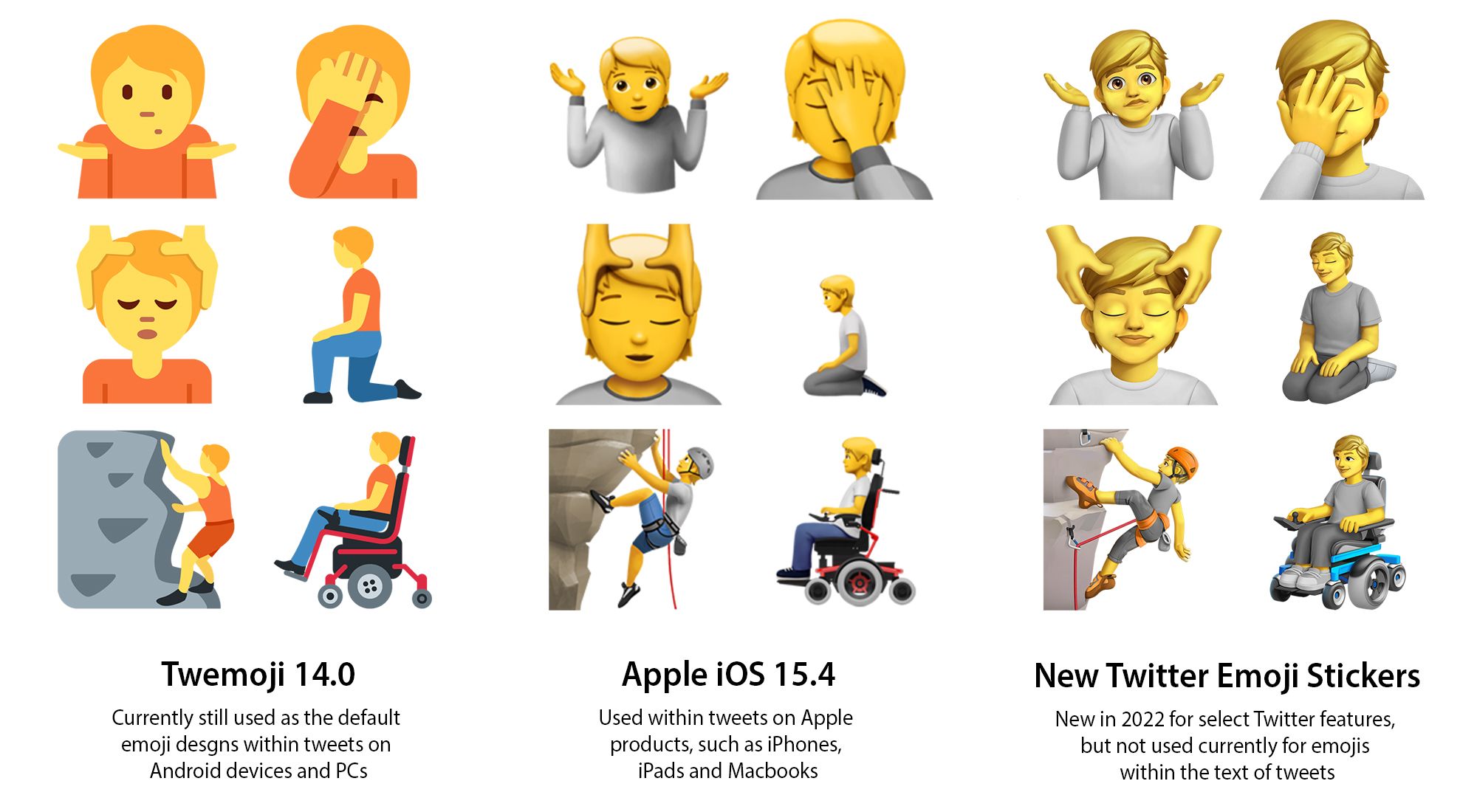 The Twemoji set has non-gender-specific emoji people are usually dressed in orange, like Google's Noto Color Emoji gender-neutral designs.
One further notable feature across these emoji stickers is that many of the emojis' designs are presented at an angle, clearly displaying two sides of the person, creature, or object being represented.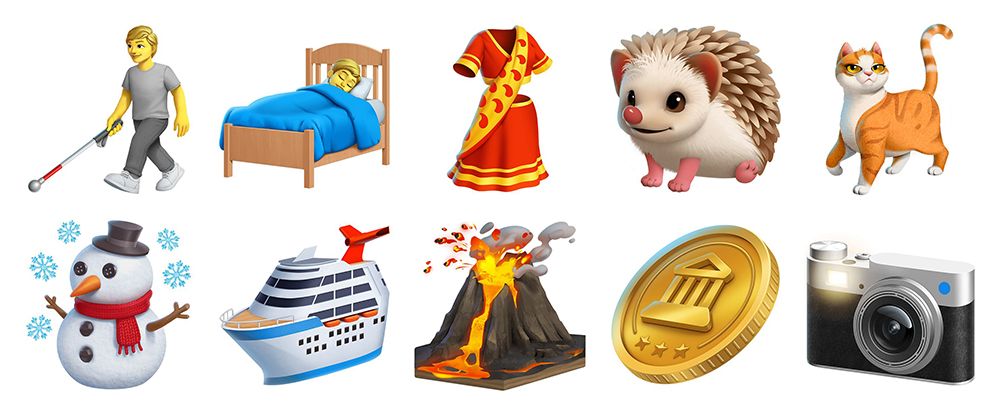 These designs bring to mind the short-lived Facebook Messenger emoji design set, which had all its emojis presented at an angle (albeit in the opposite direction).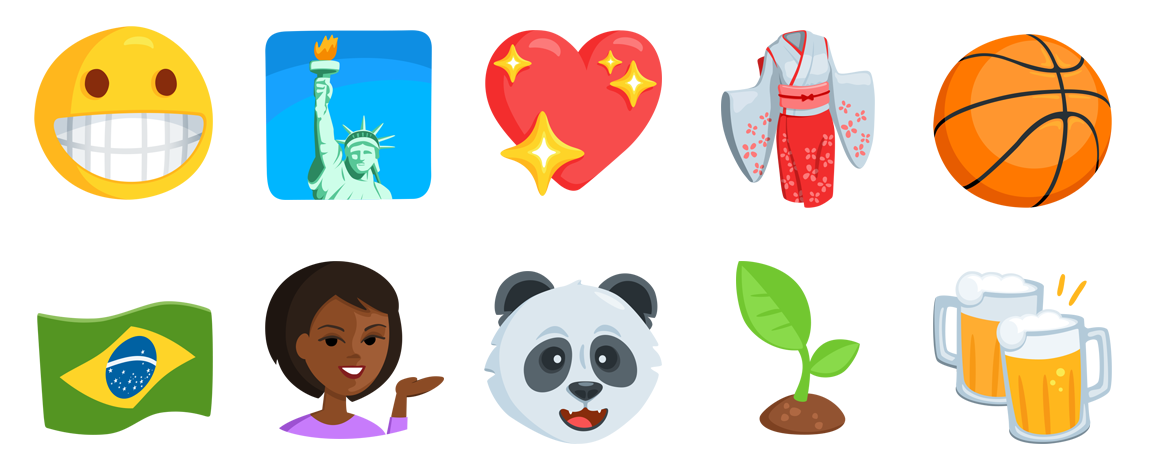 Launched in June 2016, the Messenger emoji set was replaced by the main Facebook emoji designs in October 2017.
There are also a variety of easter eggs about Twitter itself across a selection of these new Twitter emoji sticker designs, as first noted by Jane Manchun Wong.
The 🏢 Office Building displays Twitter's headquarters at 1355 Market Street, San Francisco.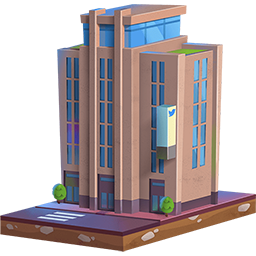 Additionally, the 🚇 Metro,🚉 Station, 🚌 Bus, 🚍 Oncoming Bus, and 🚎 Trolleybus emojis all display "Market Street" on their digital screens.

Meanwhile, the 📫 Closed Mailbox with Raised Flag, 📪 Closed Mailbox with Lowered Flag, 📬 Open Mailbox with Raised Flag, and 📭 Open Mailbox with Lowered Flag each have "1355" on their side.

The various 🧑‍💻 Technologist emojis feature the Twitter logo on the back of their laptop.

While the use of the company logo within the 🧑‍💻 Technologist emojis is not an uncommon design choice - Apple, Samsung, Microsoft, WhatsApp, and JoyPixels all currently do the same - this emoji sticker set features many more instances of Twitter's iconic blue bird silhouette.  
The Twitter logo can also be found in full on the vest of the 🏃 Person Running emojis as well as on the 🩳 Shorts, 👟 Running Shoe, 🎬 Clapper Board, 🏎️ Racing Car, and 🚁 Helicopter emojis.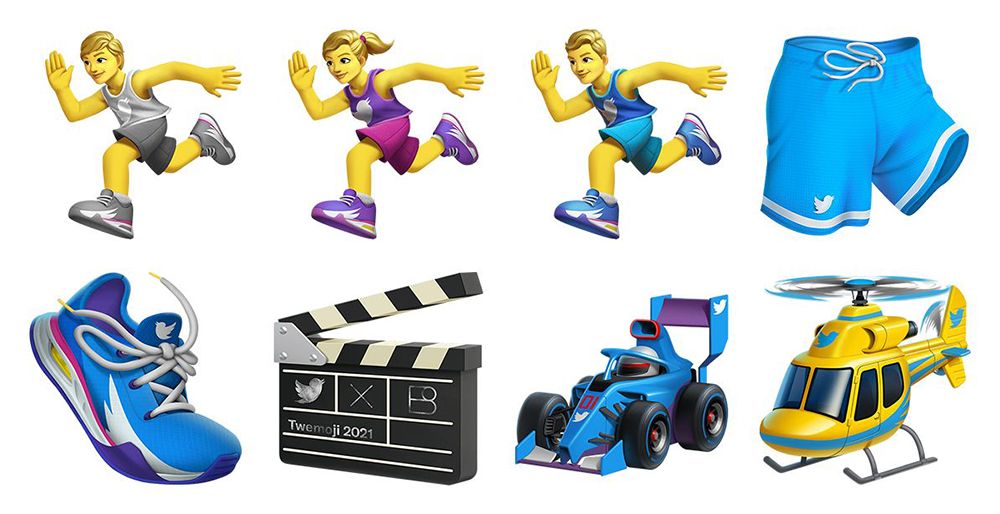 It can also be seen in part on the 🧩 Puzzle Piece, 🚚 Delivery Truck, 🛹 Skateboard, and 🔫 Water Pistol.

Additionally, the 💳 Credit Card is signed "@Twitter".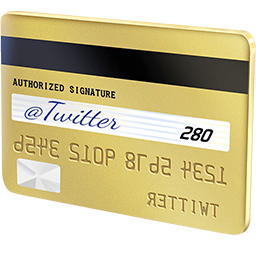 While the 🐳 Spouting Whale has a pose reminiscent of Twitter's erstwhile Fail Whale.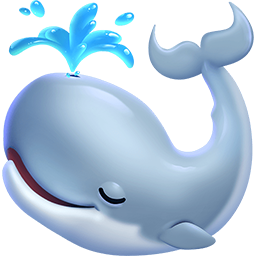 Finally, here are some other notable design choices across the set.
Both 📅 Calendar and 📆 Tear-Off Calendar displays the date of World Emoji Day, unlike their equivalent Twemoji designs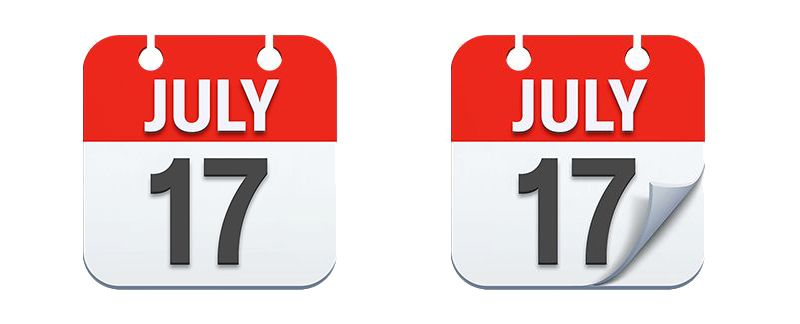 The 😷 Face with Medical Mask is smiling, unlike its Twemoji equivalent.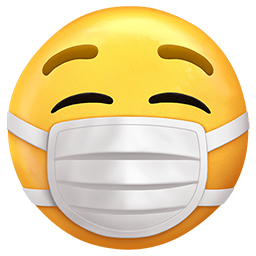 There is a 🪰 Fly on the 💩 Pile of Poo emoji.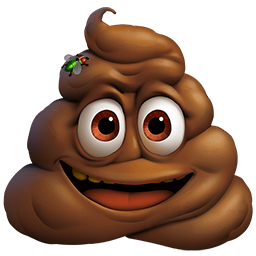 The 🐁 Mouse is holding a cube of 🧀 Cheese.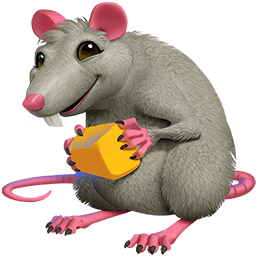 Both the 🐔 Chicken and🐓 Rooster emojis have bulging eyes looking in opposite directions, similar to Heihei from Disney's Moana.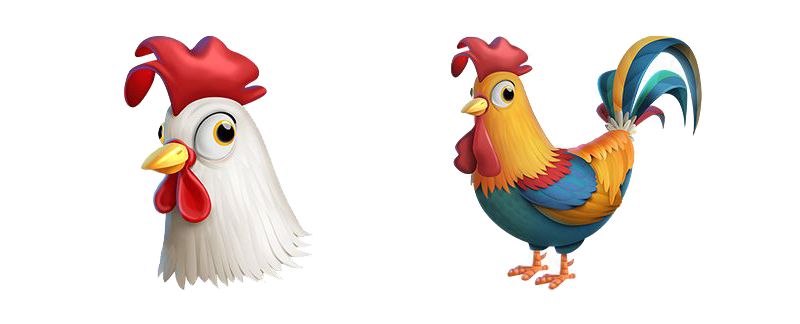 The 🏝️ Desert Island includes a 🏐 Volleyball with a face drawn on it, like Wilson from the film Castaway.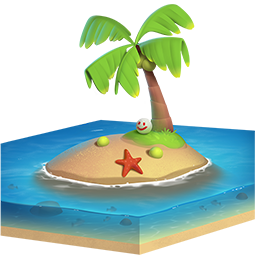 The 🪦 Headstone features a 💀 Skull.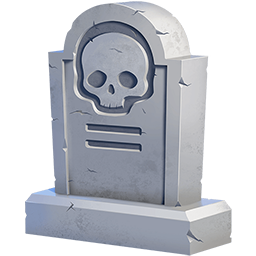 The 🧳 Luggage has a 😜 Winking Face with Tongue emoji sticker placed on it, alongside two other stickers.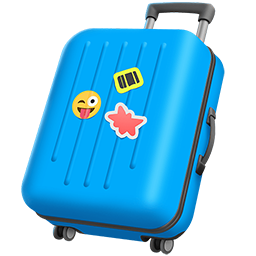 The emoji sticker set also includes the 🕴️‍♀️ Woman in Suit Levitating.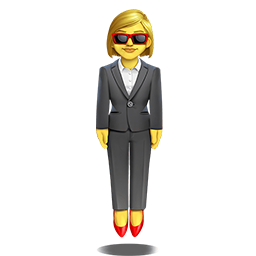 This is noteworthy as the 🕴️‍♀️ Woman in Suit Levitating is a gender variant of the 🕴️ Person in Suit Levitating that has not been recommended for general interchange (RGI) by Unicode but has been supported within Twemoji since late 2017.
🔮 The Future Of Twemoji?
It is not presently known if or when these glossy and highly-detailed new designs will replace the Twemoji set as Twitter's default emoji designs within tweets themselves.
Following the initial reporting surrounding these new emoji sticker designs earlier this year, a then-employee of Twitter stated on the official Twemoji Github page:
this version won't be coming to the open source version of Twemoji, and we'll continue to maintain the vector version for the open source community.
Indeed, that same former Twitter employee subsequently stated that designs for Emoji 15.0 emojis such as the 🫨 Shaking Face and the plain 🩷 Pink Heart had been completed within the classic Twemoji style.
It is, however, presently unknown whether the expected roadmap for Twitter's emoji sets - both Twemoji and these new glossy sticker designs - has changed following recent developments at the company.
👀 Fleeting Glimpses
As alluded to above, October of this year was not the first time we have seen some of these glossy emoji sticker designs.
From early 2021 onwards, a small number of these emoji designs were beginning to appear in specific Twitter features or materials.
Specifically, several designs of this kind were first seen within a feature-based survey in March of 2021, with two additional accessibility-focused designs (namely 🦾 Mechanical Arm and 🧑‍🦼 Person in Motorized Wheelchair) previewed by the official Twitter Design roughly a week later.
Upcoming features? 🤓 #Twitter pic.twitter.com/9Qc7irZLnp

— ㆅ (@WFBrother) March 24, 2021
Hey #DisabilityTwitter and @TwitterAble communities,

We're working with @TwitterA11y to redesign Twemoji to ensure disability is accurately represented and have a couple examples. Our designs will include all gender identities and skin tones.

WDYT? pic.twitter.com/QST8t5do4g

— Twitter Design (@TwitterDesign) April 1, 2021
A small subset of these designs then made their official debut within the stickers section of Twitter's short-lived story-style feature, Fleets.
Notably, the 36 stickers available for use within Fleets were animated, unlike those currently available within Twitter's image editor tool.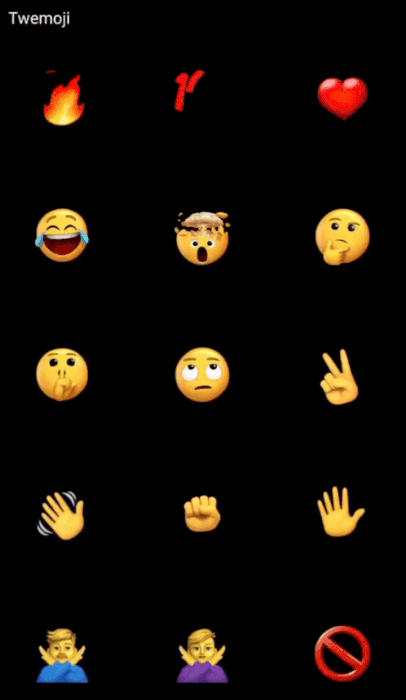 While the Fleets feature first launched in November 2020, these animated stickers would only become available in April 2021. Fleets were discontinued in July 2021.
Following the end of Fleets, these designs would re-appear in two other feature releases by Twitter. Firstly, in January of this year, a subset of these static designs was presented as options within a new profile picture selection tool for new Twitter users.
twitter has an emoji profile pic creator tool thingy for new users

h/t @chloekorzh pic.twitter.com/yGi4cyc1cO

— Matt Navarra (@MattNavarra) January 6, 2022
Additionally, in August several of these designs' animated incarnations were included in a beta change to the reactions feature within Twitter Spaces, Twitter's live audio conversation feature.
#Twitter is working on 3D emoji reactions for #TwitterSpaces 👀 pic.twitter.com/Y1Yx3QEe7p

— Alessandro Paluzzi (@alex193a) August 5, 2022
📶 Release
As first reported by Jane Manchun Wong on Twitter, these new Twitter emoji stickers first became available for use in early October 2022, specifically within the
Twitter's full set of the 3D version of Twemoji — high fidelity, more expressive, with more details: pic.twitter.com/blg8xpygeN

— Jane Manchun Wong (@wongmjane) October 3, 2022
These designs are also currently used within the platform's Status feature, where an emoji precedes each of the available status options for tweets.
Given that they have been tested within a beta update for Twitter Spaces, it is reasonably likely that animated versions of these designs could replace the existing Twemoji designs as reactions in the near future.
However, as noted above, it is currently unknown whether or not these glossy new designs will end up replacing the long-standing Twemoji designs as Twitter's default emoji design set for Android devices and PCs.
We also do not know if Twitter's long-standing use of Apple's emoji design on iOS and MacOS devices could be open to review as we proceed toward Twitter 2.0, though given historical precedence we would consider this unlikely.
📖 Read More