Twemoji 14.0 Emoji Changelog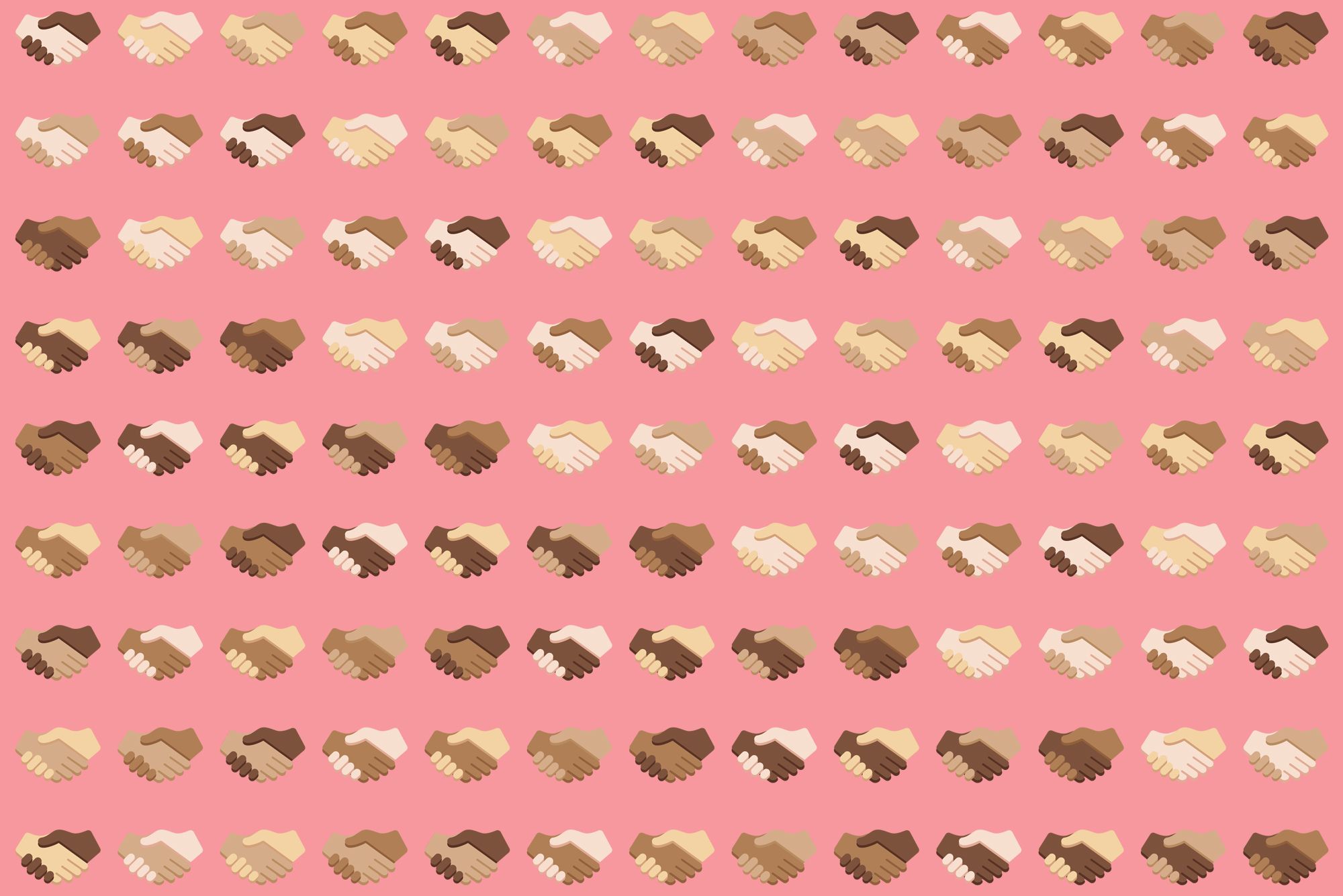 Twitter has begun to roll out Twemoji 14.0, which provides support for new smileys emojis like the 🫠 Melting Face and 🫡 Saluting Face, as well as support for a variety of mixed skin tone 🤝 Handshake emojis.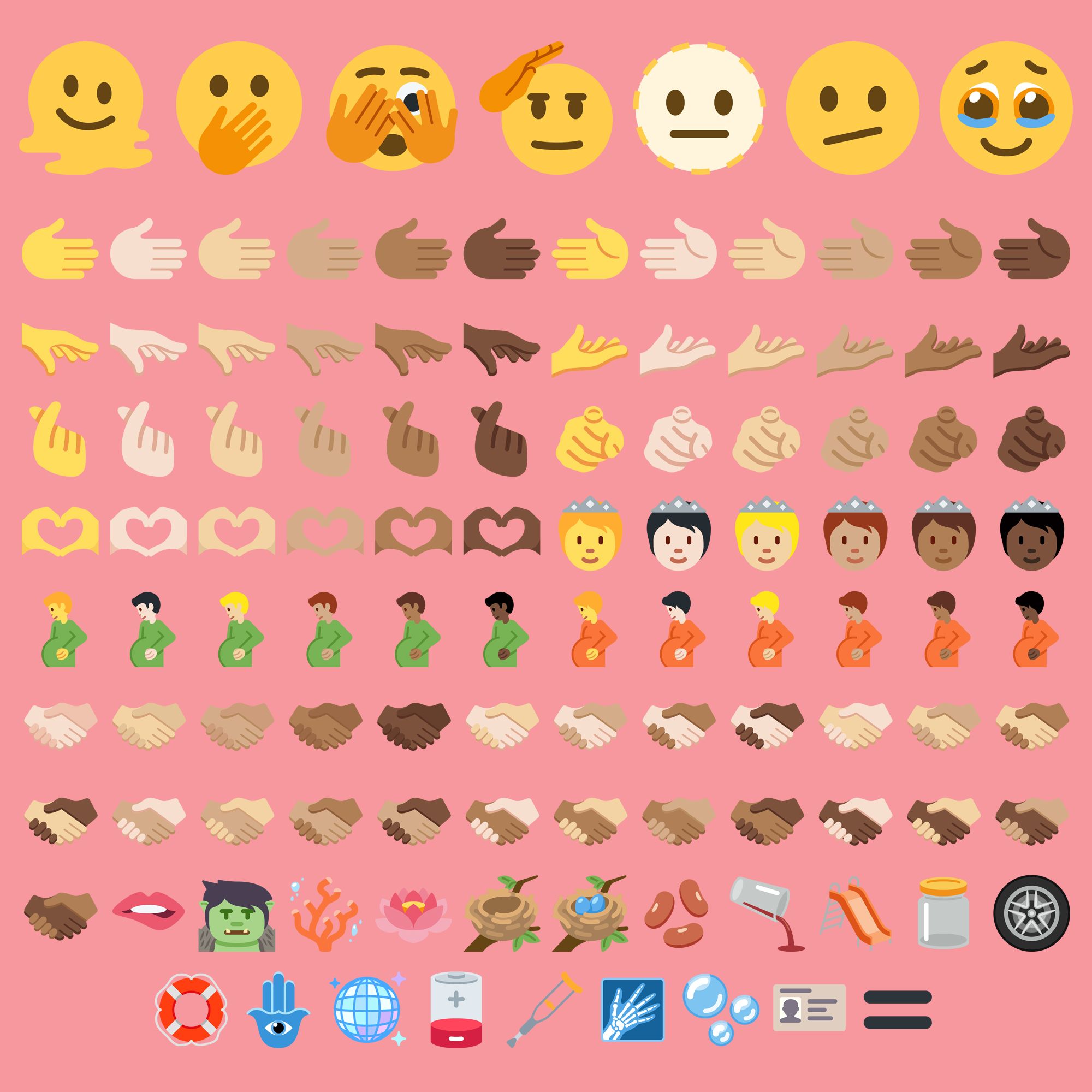 No previously released emojis have been visibly updated in Twemoji 14.0, though a handful of designs were revised recently in Twemoji 13.1.1.
Like the recent Twemoji 13.1.1 update, Twemoji 14.0 does not alter the aesthetic of Twitter's emoji designs despite teases of glossy emoji designs in select locations across Twitter since early 2021.
🆕 New
Twemoji 14.0 includes seven brand new smiley face emojis - the largest number since Twemoji 2.3 provided support for Emoji 5.0 in early 2017.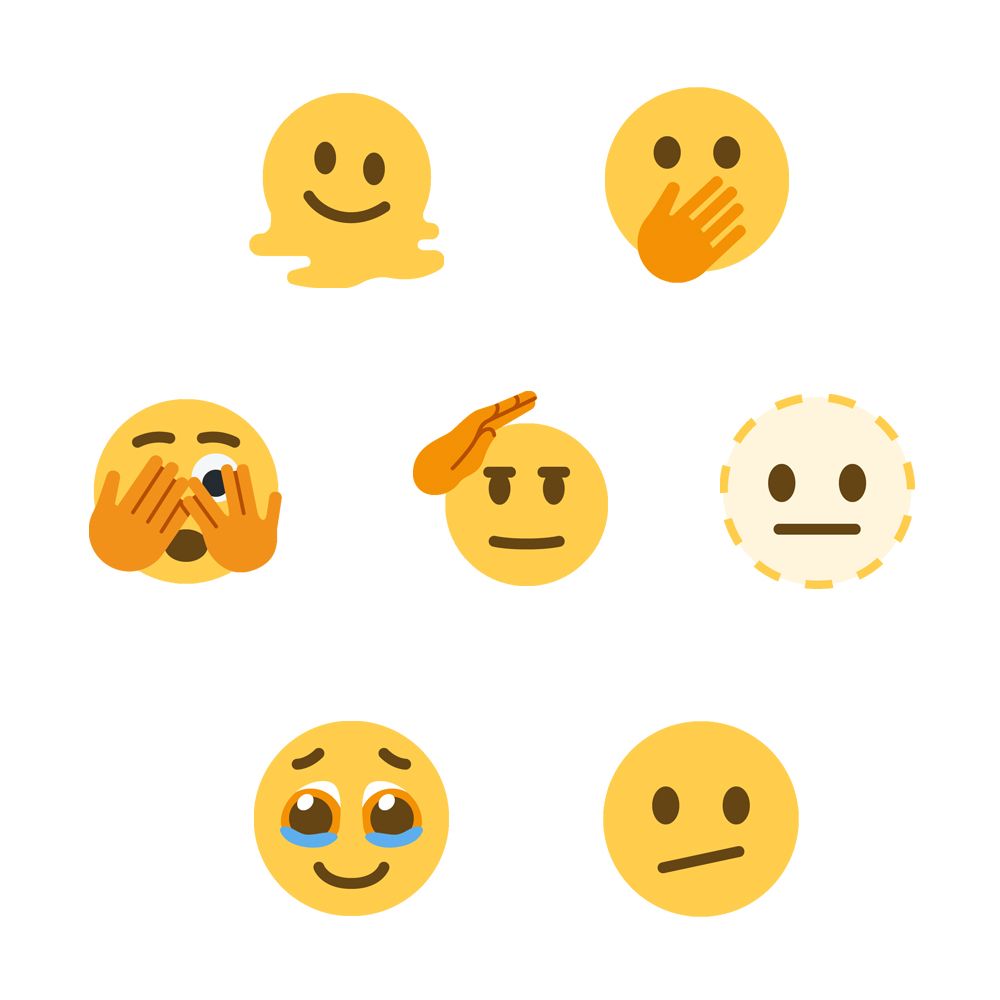 Twemoji 14.0 includes two new gender-neutral person emojis: 🫅 Person with Crown and 🫄 Pregnant Person, following the trend over recent years to provide for three different gender options for all person emojis.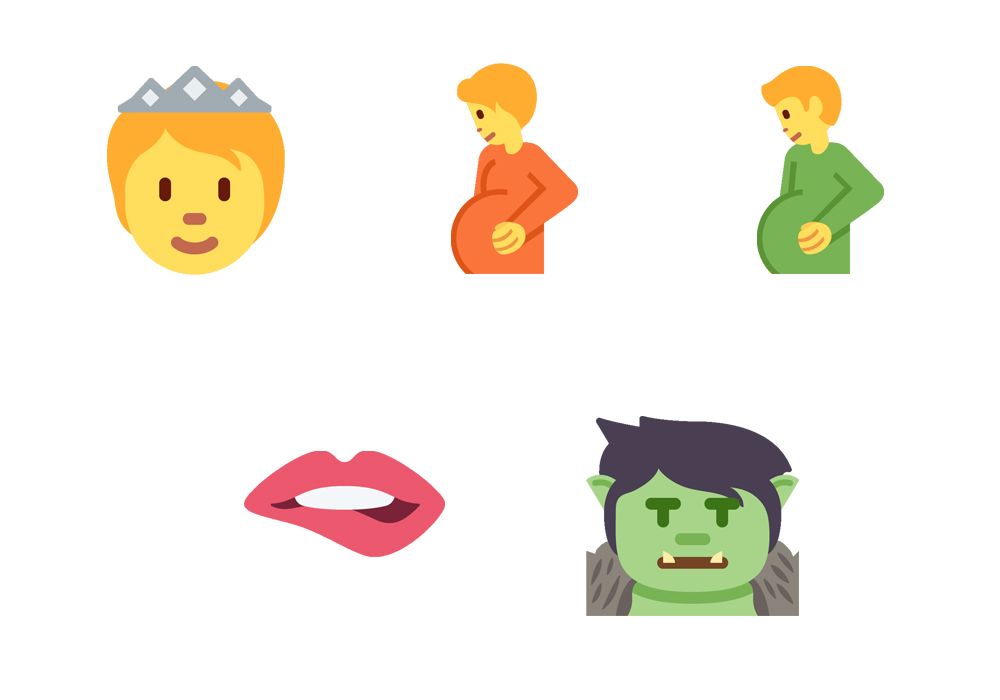 The update also includes a 🫃 Pregnant Man and disembodied 🫦 Biting Lip, as well as a 🧌 Troll fantasy creature.
Seven brand new hand gestures have been introduced in Twemoji 14.0 .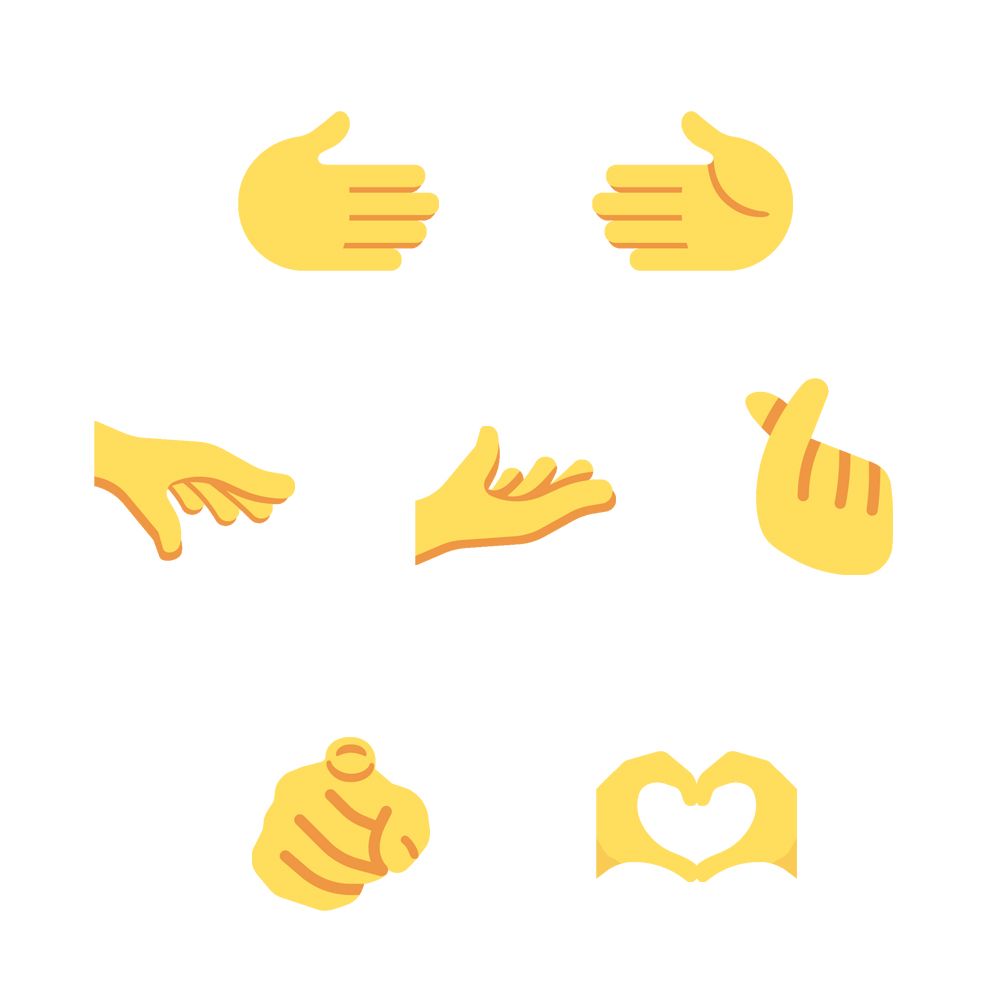 All of these new hand gestures include support for skin tone modifier sequences.
Additionally, two of these new hand gestures - namely 🫱 Rightwards Hand and 🫲 Leftwards Hand - have been used to create a series of new 🤝 Handshake emoji sequences with multiple different skin tone options.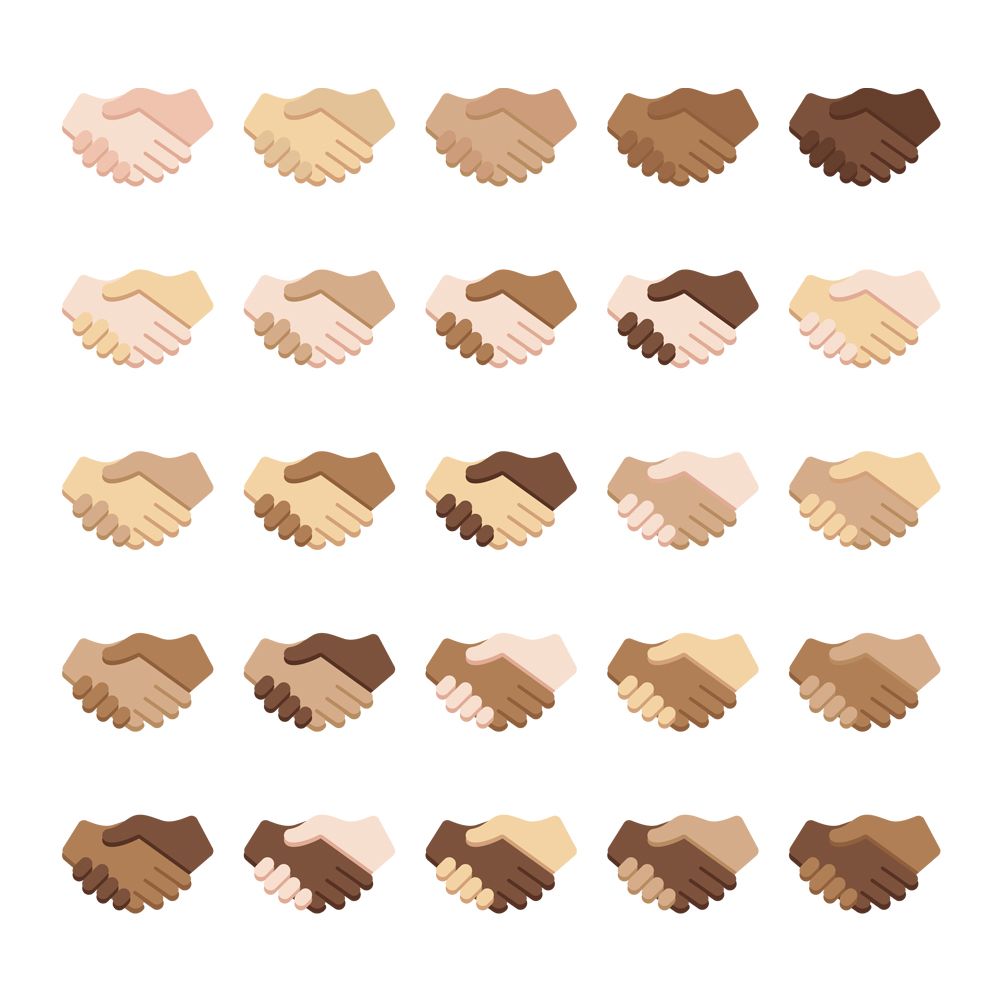 These new emojis' designs are based on the revised 🤝 Handshake emoji design recently introduced in Twemoji 13.1.1.
While these 🤝 Handshake emoji options were recommended for inclusion in our emoji keyboards in 2021's Emoji 14.0, several of these new 🤝 Handshake options are not completely new to Twitter:
🤝 Handshake emojis that display a single skin tone (e.g. 🤝🏽 Handshake: Medium Skin Tone) were briefly supported on Twitter in 2016 - introduced in Twemoji 2.1 but removed in Twemoji 2.2.2, along with non-RGI support for skin tone versions of 👯 Woman With Bunny Ears, 🤼 Wrestlers, and the various 👪 Family emojis.
Rounding out the new emojis included in Twemoji 14.0 are 18 additional new emojis across the 🐻 Animals & Nature, 🍔 Food & Drink, 💡 Objects, and 🔣 Symbols categories. These include 🫘 Beans, 🪩 Mirror Ball, and 🩻 X-Ray.
They also include🪫 Low Battery, which appears similarly to Twemoji 13.1.1's recently revised 🔋 Battery design.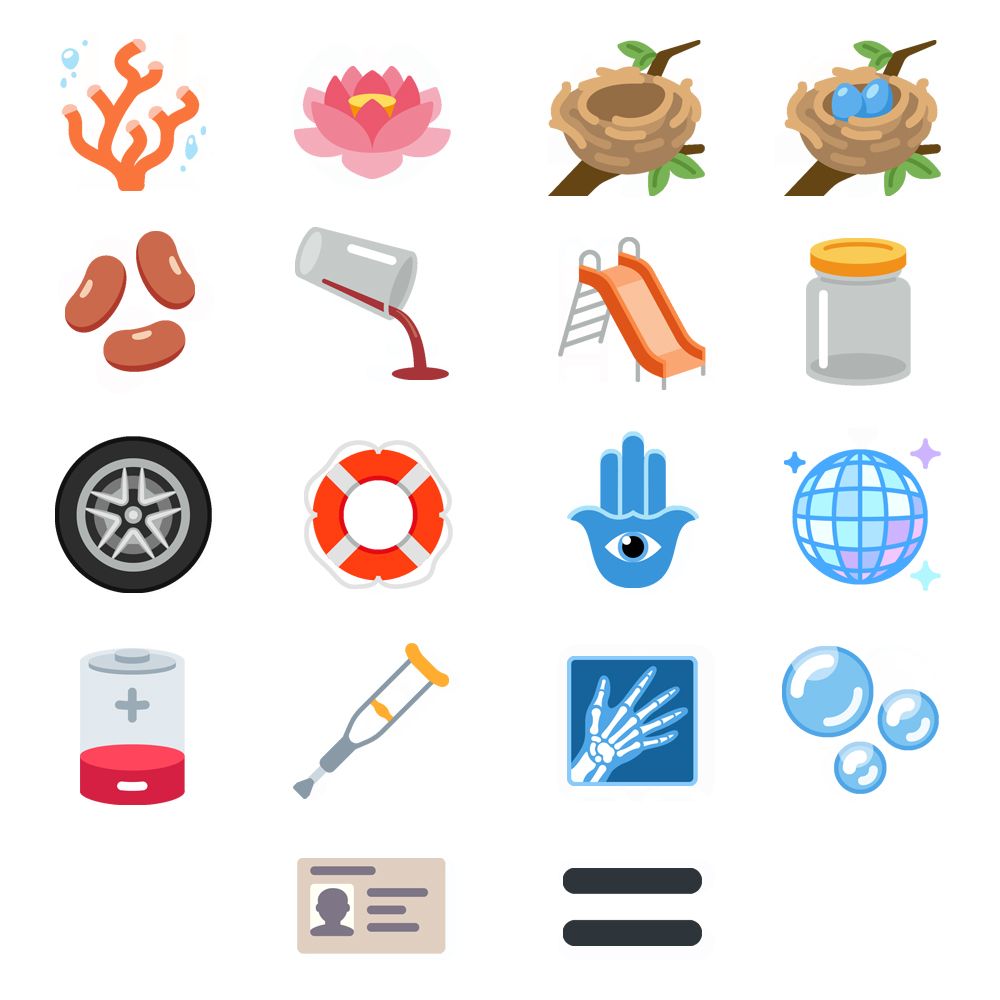 📶 Release
Twemoji 14.0 designs are now beginning to show for users on the Twitter website, with rollout to further users expected in the coming days and weeks.
Some Android versions of the Twitter app also use Twemoji, and these updates are expected to appear over the coming weeks.
Twitter for iOS uses native system-wide emojis from Apple, and is unaffected by this change.
📖 Read More