Facebook Discontinues Messenger Emojis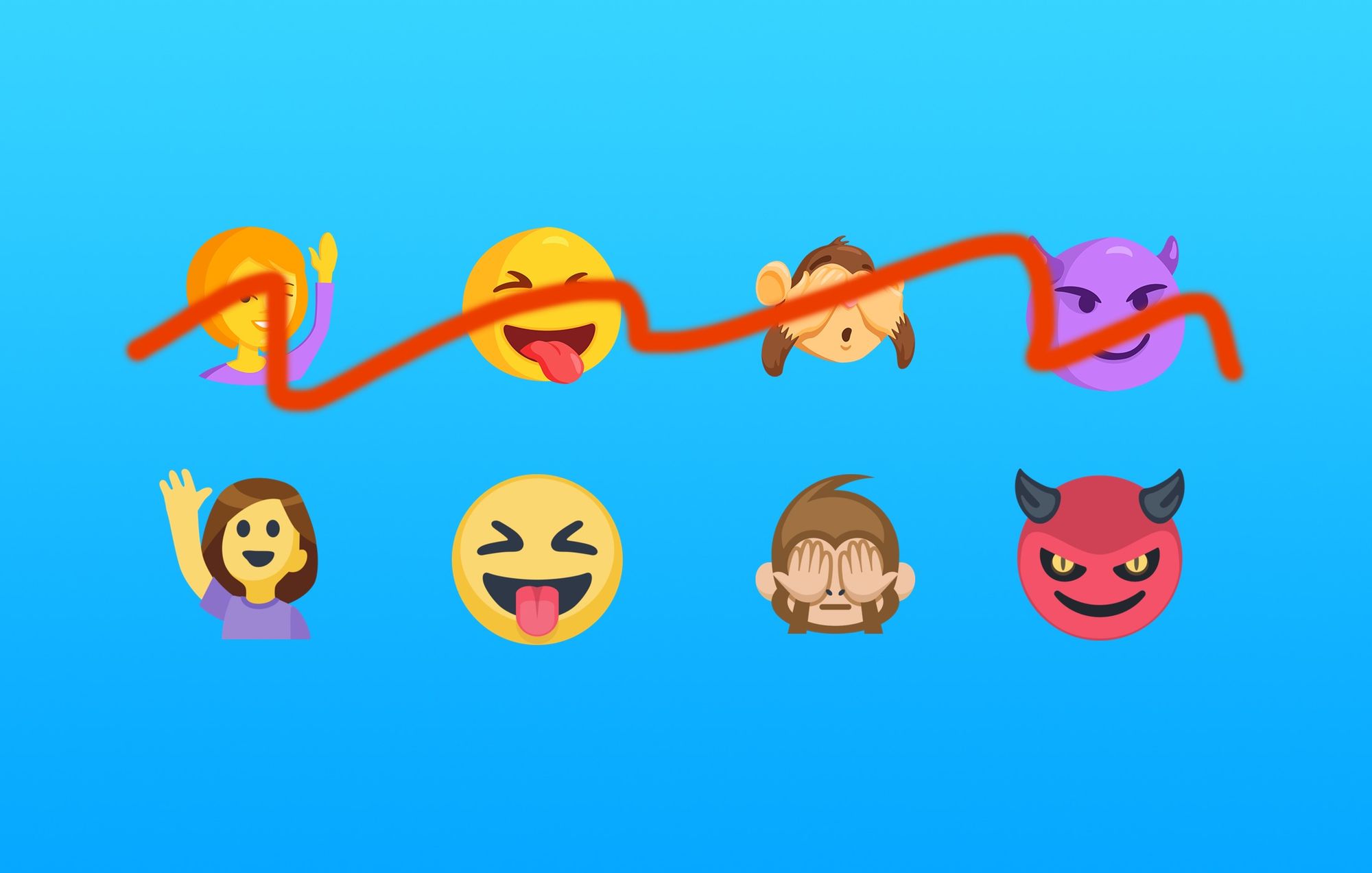 Until now, Facebook has had two custom emoji sets: one for Facebook, and one for Messenger. Now there is only one. Or two, depending on how you're counting them.
Facebook is replacing the custom Messenger emoji set with the platform-wide Facebook emoji set for all users of Messenger on Android and the web. iOS users will no longer have custom emoji designs at all, and will go back to seeing Apple's native emoji set.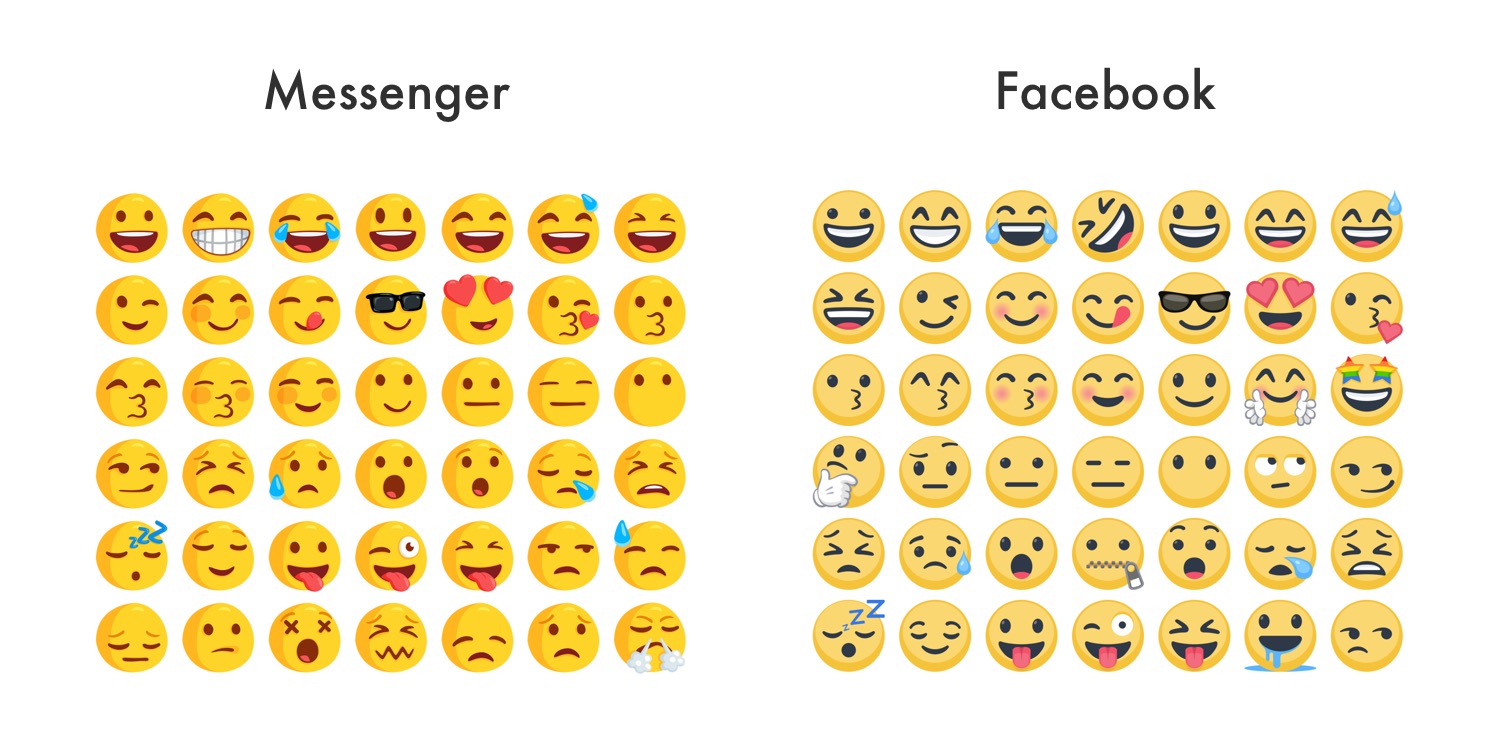 Above: The short-lived Messenger emoji set (left) is being replaced with the Facebook emoji set (right).
Confirming the change, a Messenger spokesperson told Emojipedia:
"At this time, we've decided to end our support of the Messenger emoji set to focus our attention on other features that help people express themselves and make the Messenger experience fun and engaging."
First introduced 15 months ago, Messenger's own emoji designs were at that stage ahead of the standard Facebook emoji set and introduced some diversity to the default gender choices. At the time of the Messenger announcement, Facebook said:
"No matter what emoji you pick, it will now look the same for all Messenger users, regardless if the recipient is on Android, iOS or another platform."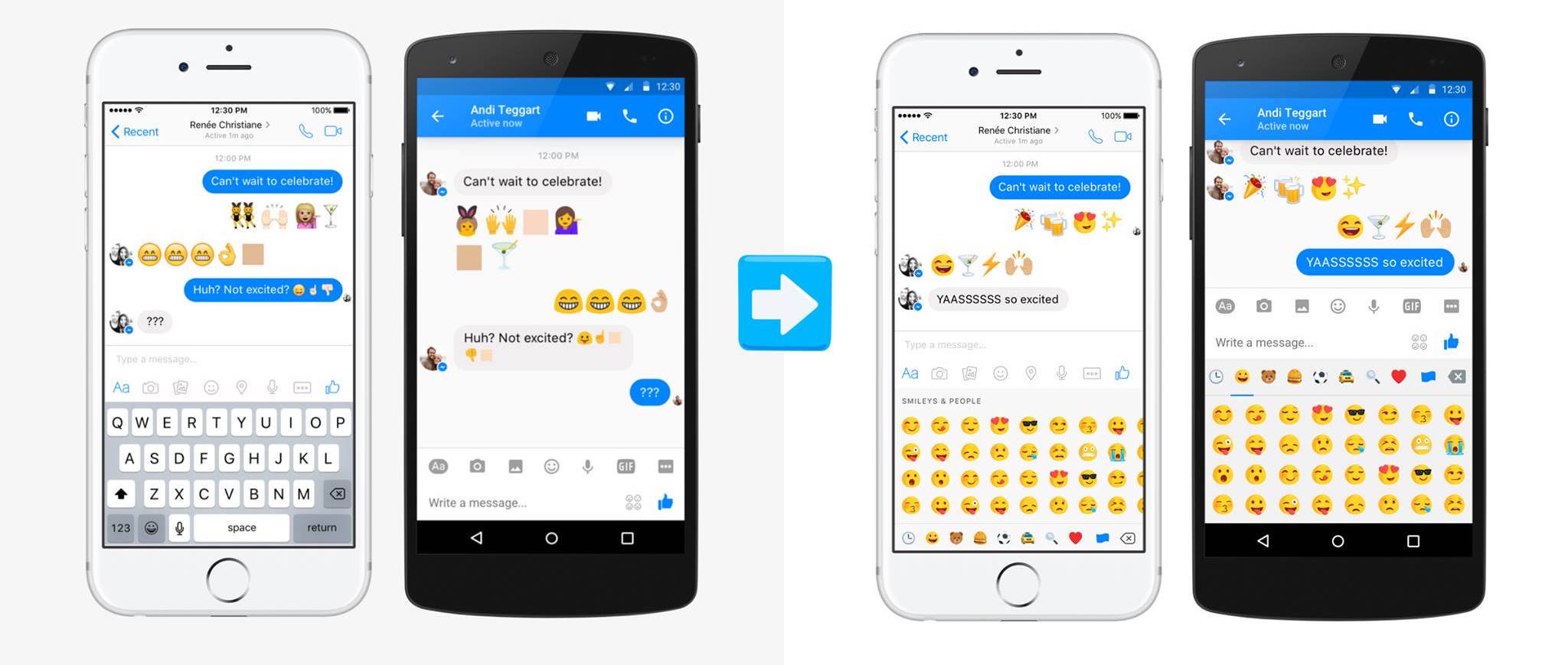 Above: The image used to promote new Messenger emojis in 2016.
Three months after the launch of Messenger emoji, Facebook released a separate new emoji set for the desktop website.
The two have co-existed for the past year, and now the latter is taking over in Messenger[1] where the former left off. No more instances where a single browser window can contain completely different emoji designs in a Facebook post vs a Facebook message.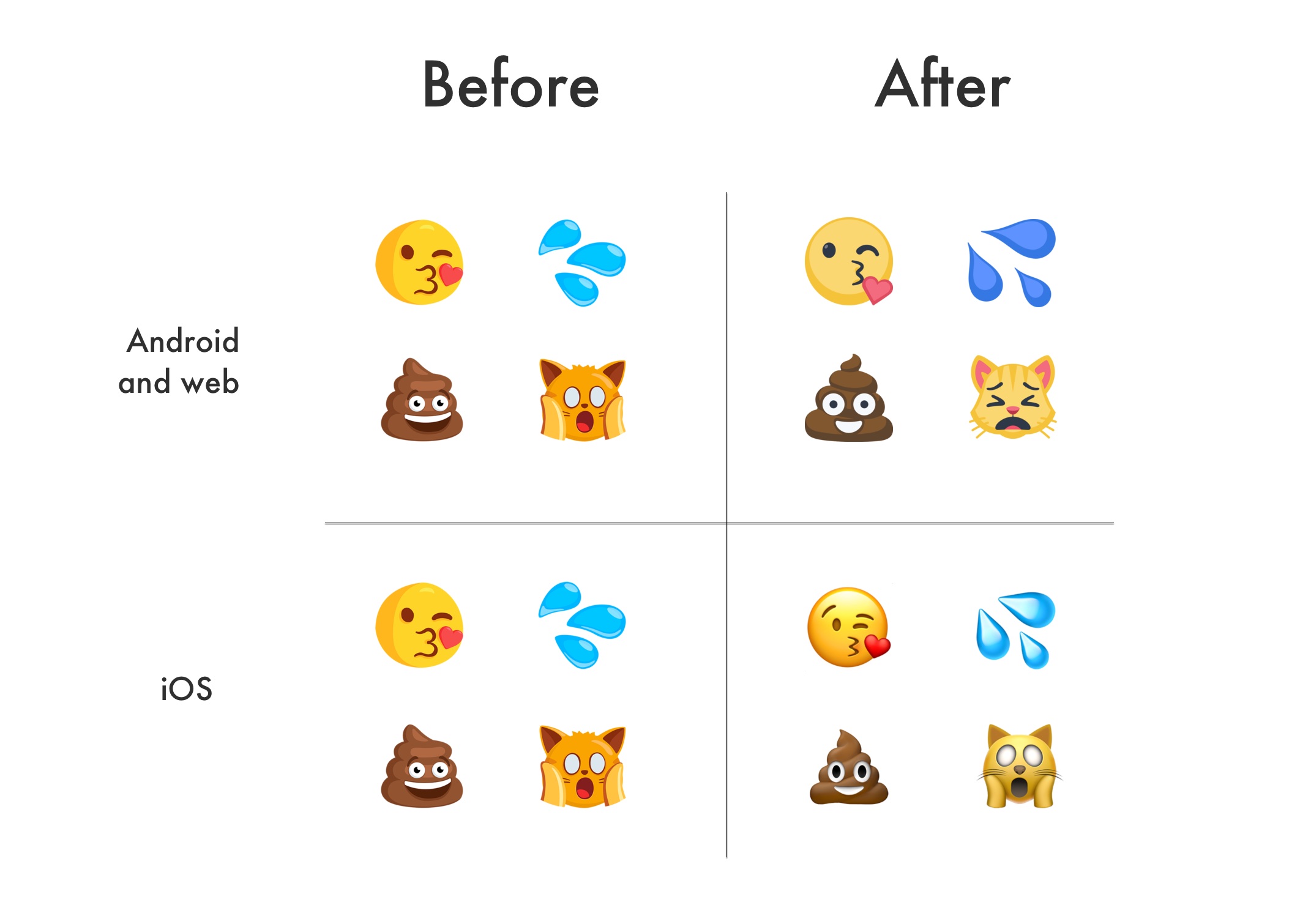 It has been a confusing ride for end-users, wondering why one company would have two distinct emoji sets. Streamlining this to a single "company" design does make some sense, though users may be split on which they would prefer.
In the past week, some iPhone users noticed that this change has already been implemented on Messenger for iOS. Others are not yet seeing the change.
If you're not familiar with the now-company-wide[2] Facebook emoji set, here it is: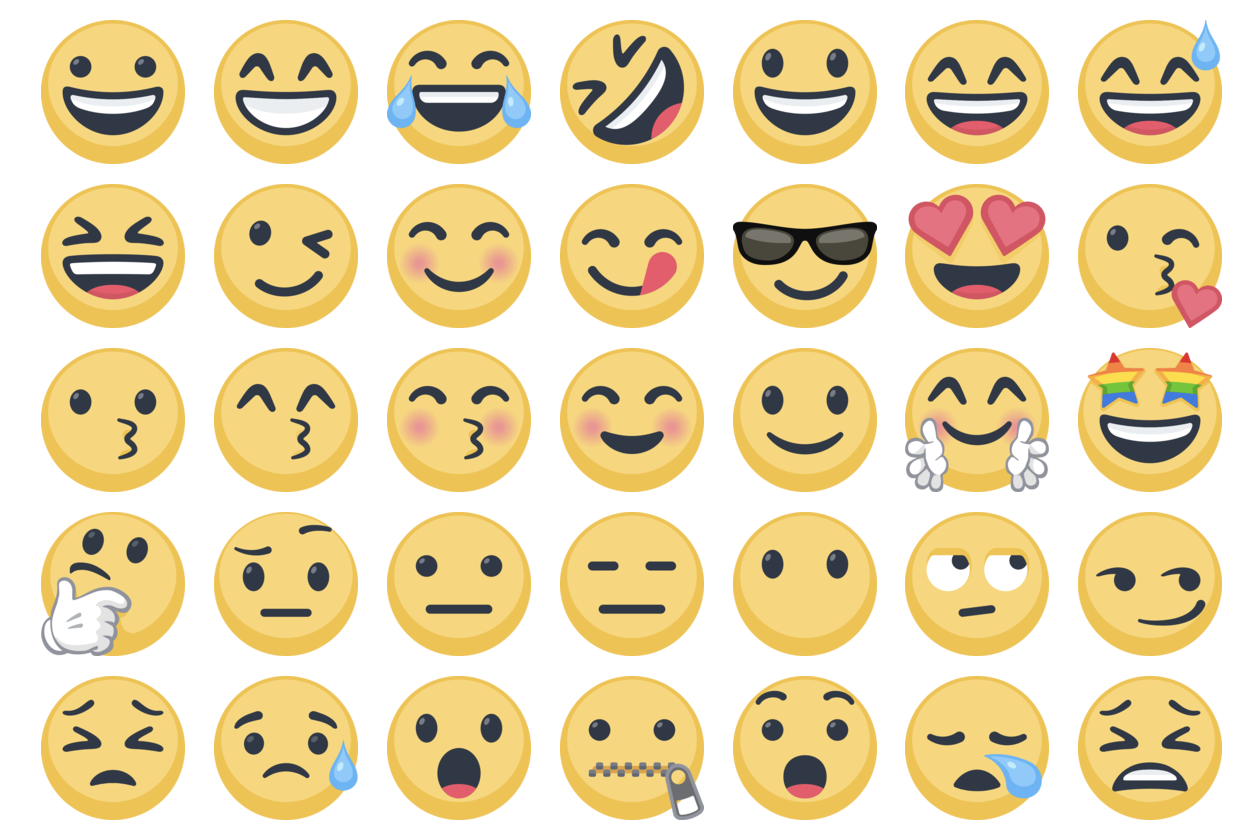 With five billion emojis sent on Messenger daily, these kinds of changes have wide reach. As with most Facebook updates, this rollout will come to different users at different times over the coming weeks and/or months.
It should be noted that Facebook's emoji set is more current than iOS at present. This could result in Android users sending newer emojis not supported on iPhone or iPad. That should be recitifed when Apple releases an emoji update for iOS by the end of 2017.
More:
---
Mostly, sort of. Everywhere except iOS. ↩︎

Except WhatsApp which is owned by Facebook but operates independently and uses Apple emojis on all platforms. ↩︎