First Look: Google's Emoji 14.0 Support in Android 12L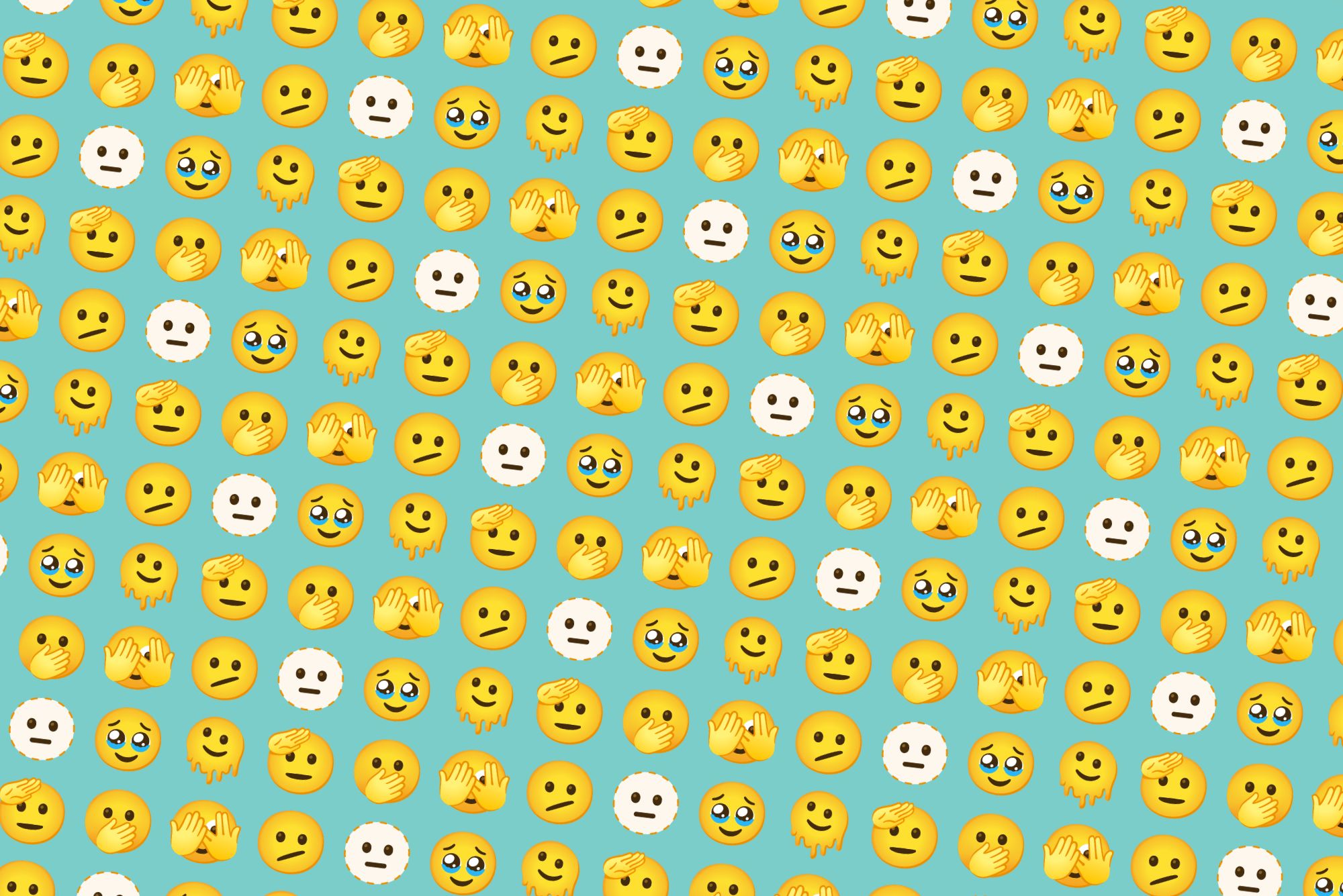 Earlier today, as part of the Android Developer Summit, Google announced the release of a developer preview of Android 12L - a version of Android 12 designed for larger devices. Android 12L also includes our first look at 2021's emoji recommendation, such as Melting Face and Heart Hands, in action on a Google device.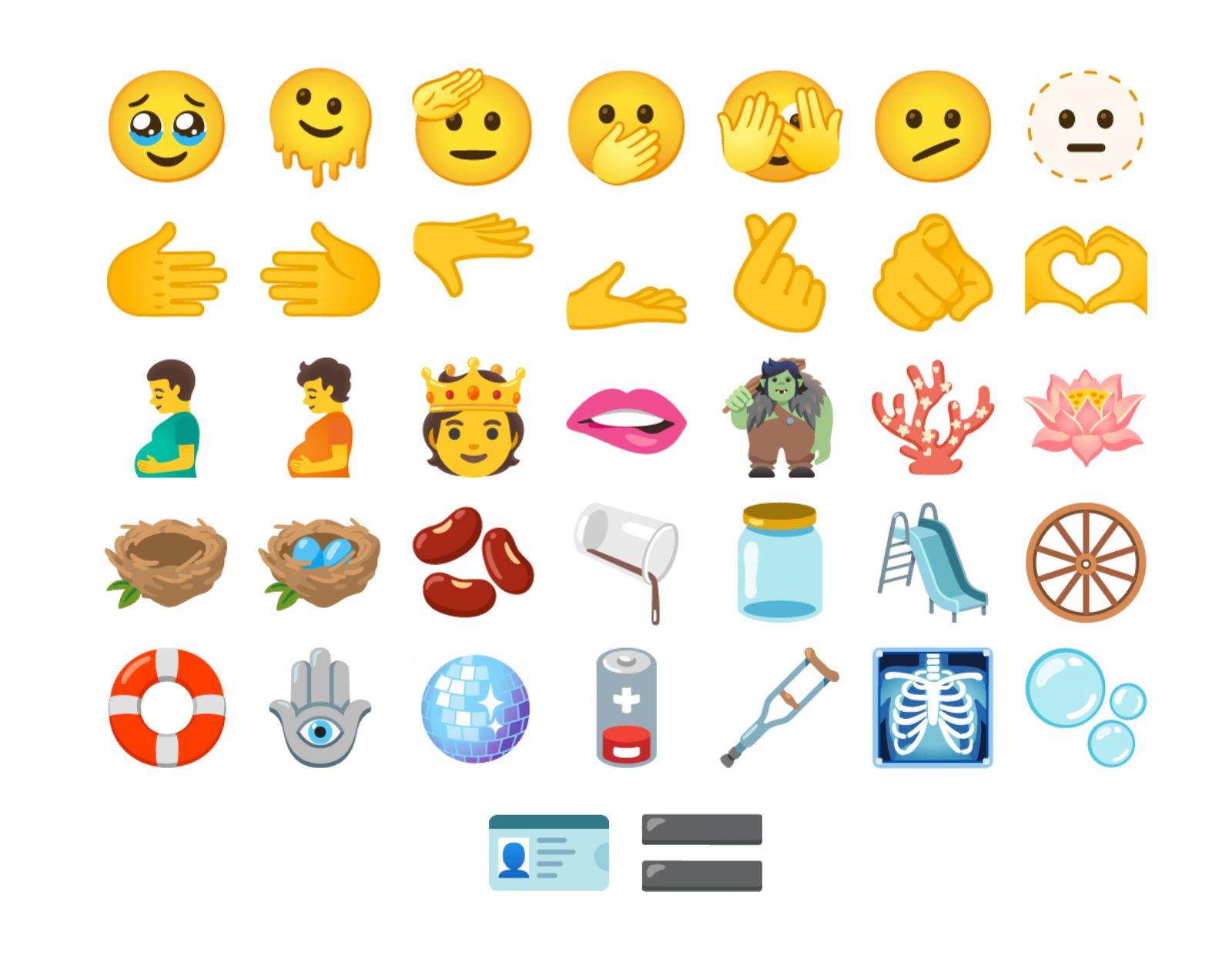 Above: a selection of the new Emoji 14.0 designs included within today's Android 12L developer preview.
Today's Android 12L developer preview contains a total of 107 new emoji designs, including seven brand new smiley face emojis - the largest number of new smileys to be included in a Google emoji update since 2017's Android 8.0 release.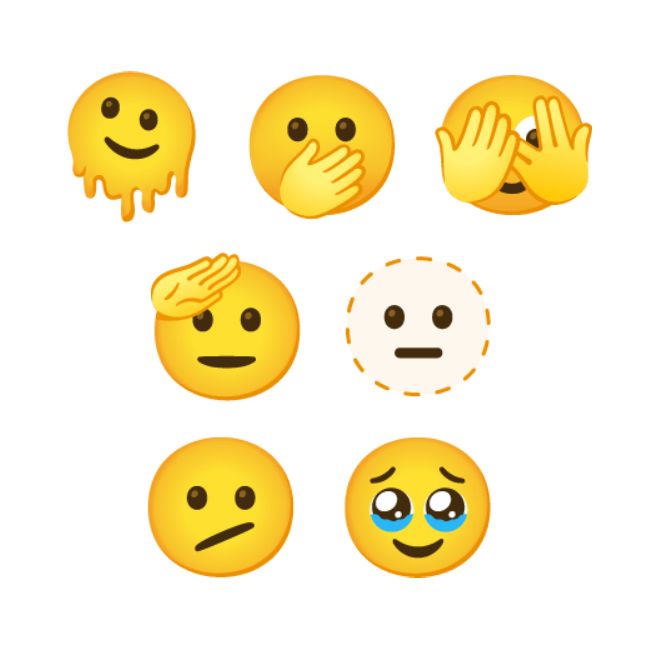 One of these new smiley emojis - the Melting Face - has already won over a devoted global following. Google's design, included in today's developer preview, recently gracing the front page of the New York Times and grabbing the attention of late night talk show host Stephen Colbert.
"Emojis are designed to convey emotions like happy or sad or penis." pic.twitter.com/An2bYyZGZm

— Jennifer Daniel (@jenniferdaniel) October 1, 2021
Today's preview also debuts seven completely new hand gesture emojis, including Index Pointing at the Viewer and Heart Hands.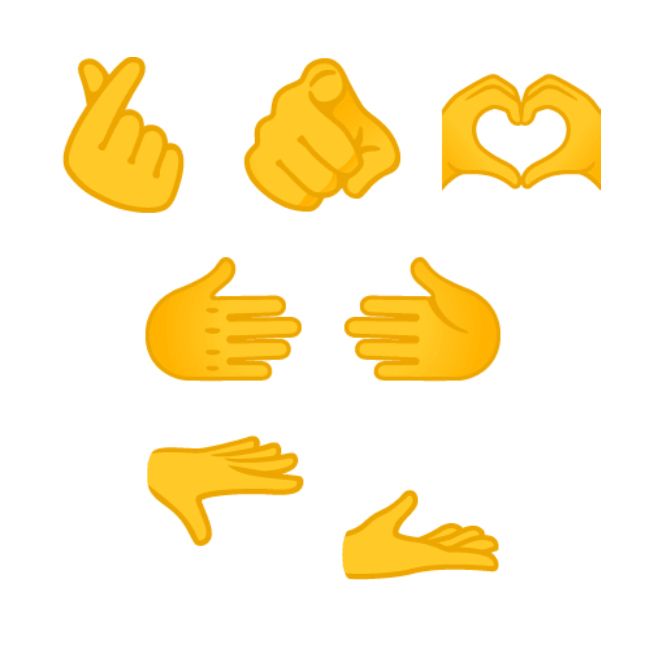 Two of these new hand gestures - 🫱 Rightwards Hand and 🫲 Leftwards Hand - have also brought with them a selection of brand new 🤝 Handshake emoji designs with multiple different skin tone options[1].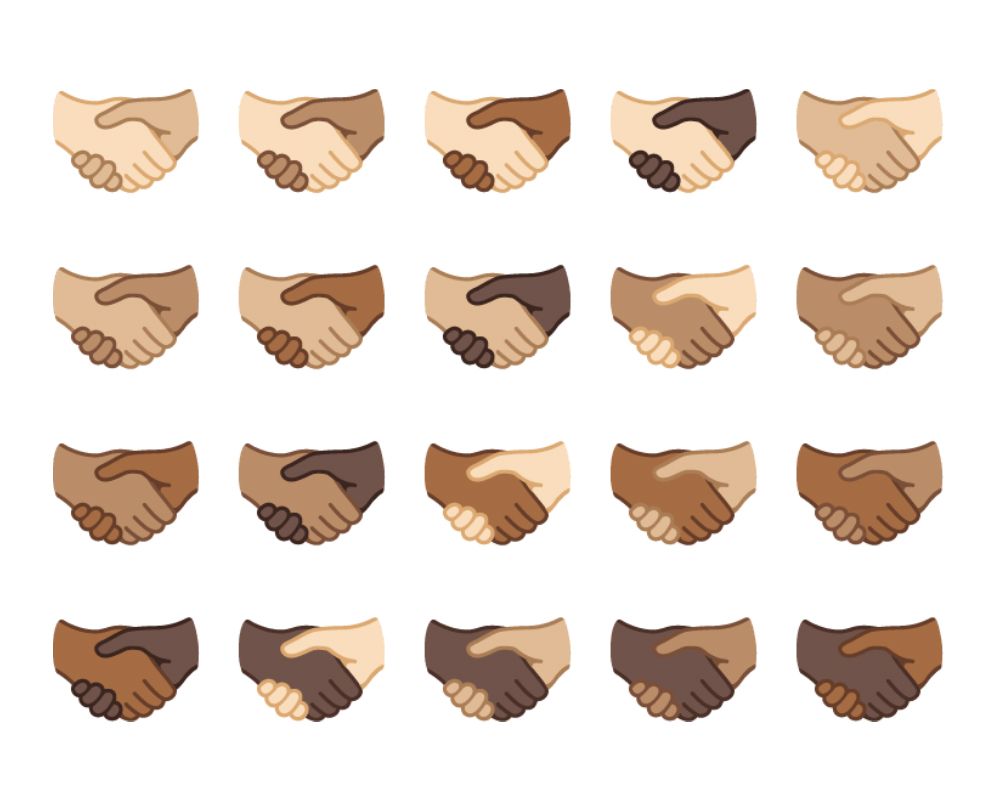 This preview update also includes a Pregnant Man and disembodied Biting Lip, as well as a Troll fantasy creature, with the remaining 18 emojis in this update add a small number of new additions to the 🐻 Animals & Nature, 🍔 Food & Drink, 💡 Objects, and 🔣 Symbols emoji categories.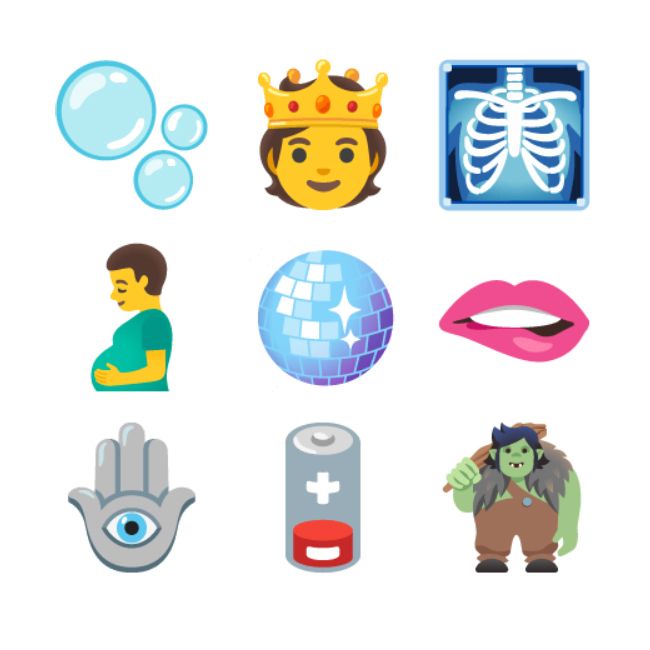 Alongside these 107 new emojis, today's Android 12L impliments a small number of minor emoji design revisions in the name of consistency with some of the new Emoji 14.0 additions included within the developer preview, such as reshaping the hands of the 🤗 Hugging Face and 🤔 Thinking Face to better match those of the Face with Open Eyes and Hand Over Mouth emoji.
📶 Release
The Android 12L developer preview is available now for those who wish to access it via a new 12L emulator, available through Android Studio.
Android users can expect to see support for these new emojis on devices in the coming months.
Based on recent developments within Google's implementation of historic emoji support, these new emojis will also come to older Android devices in specific applications as part of EmojiCompat2, a library Google hopes will ensure more Android devices get access to the latest emojis.
As with all beta software, the designs released by Google today are subject to change prior to the final release.
📖 Read More
---
Alongside these variants with two distinct skin tones, Unicode's Emoji 14.0 recommendations also included five single skin tone variation of 🤝 Handshake. However, Google platforms have supported these single skin tone 🤝 Handshake versions since Android 8.0. ↩︎