Facebook Completes Emoji Update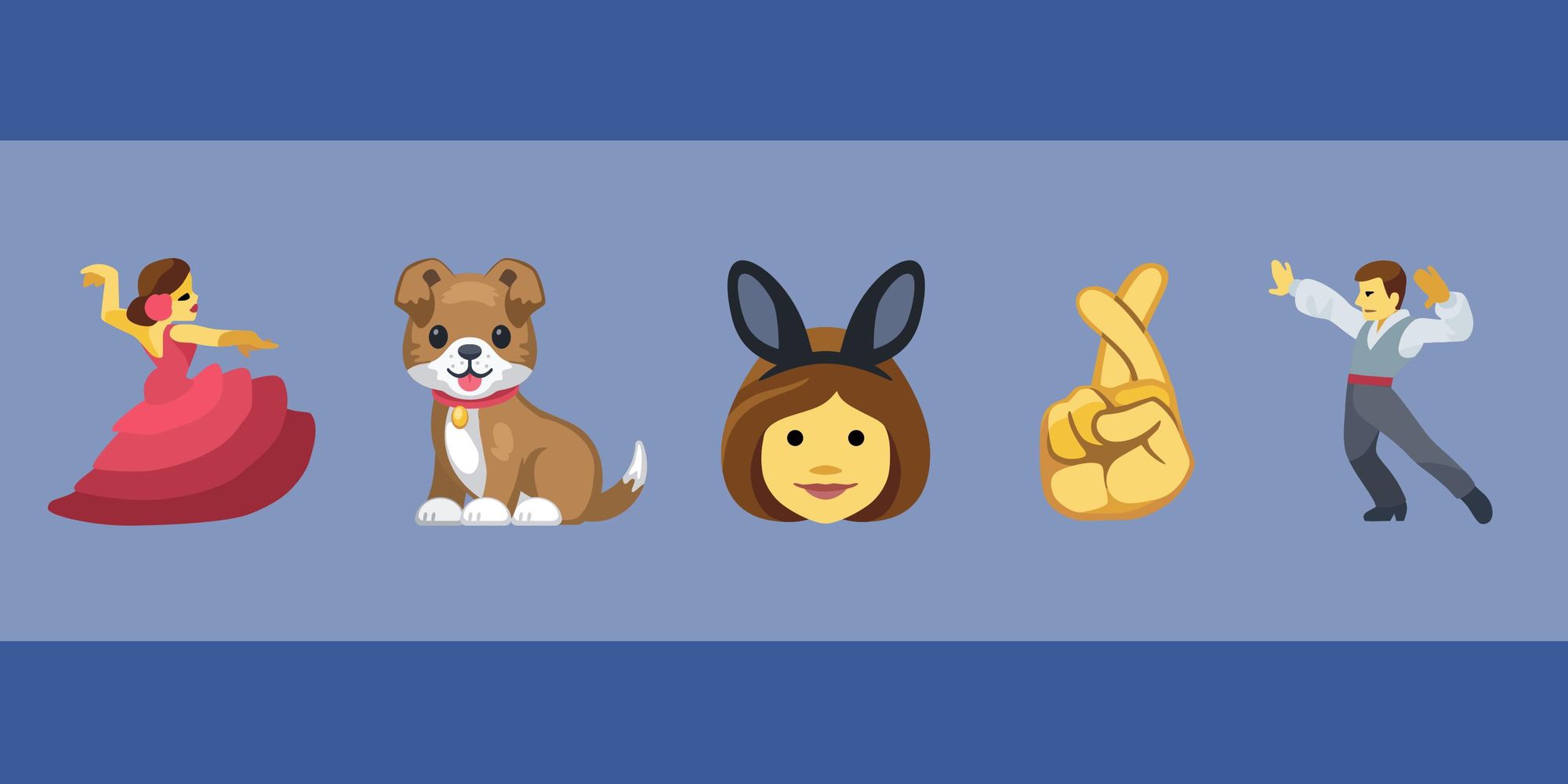 New emoji designs are now showing for all Facebook website users.
This includes users of the desktop and mobile websites, but excludes Facebook mobile apps.
After an effort began in September 2016 to replace Facebook's limited older-style emojis; Emojipedia testing shows this new emoji set is now reaching all users.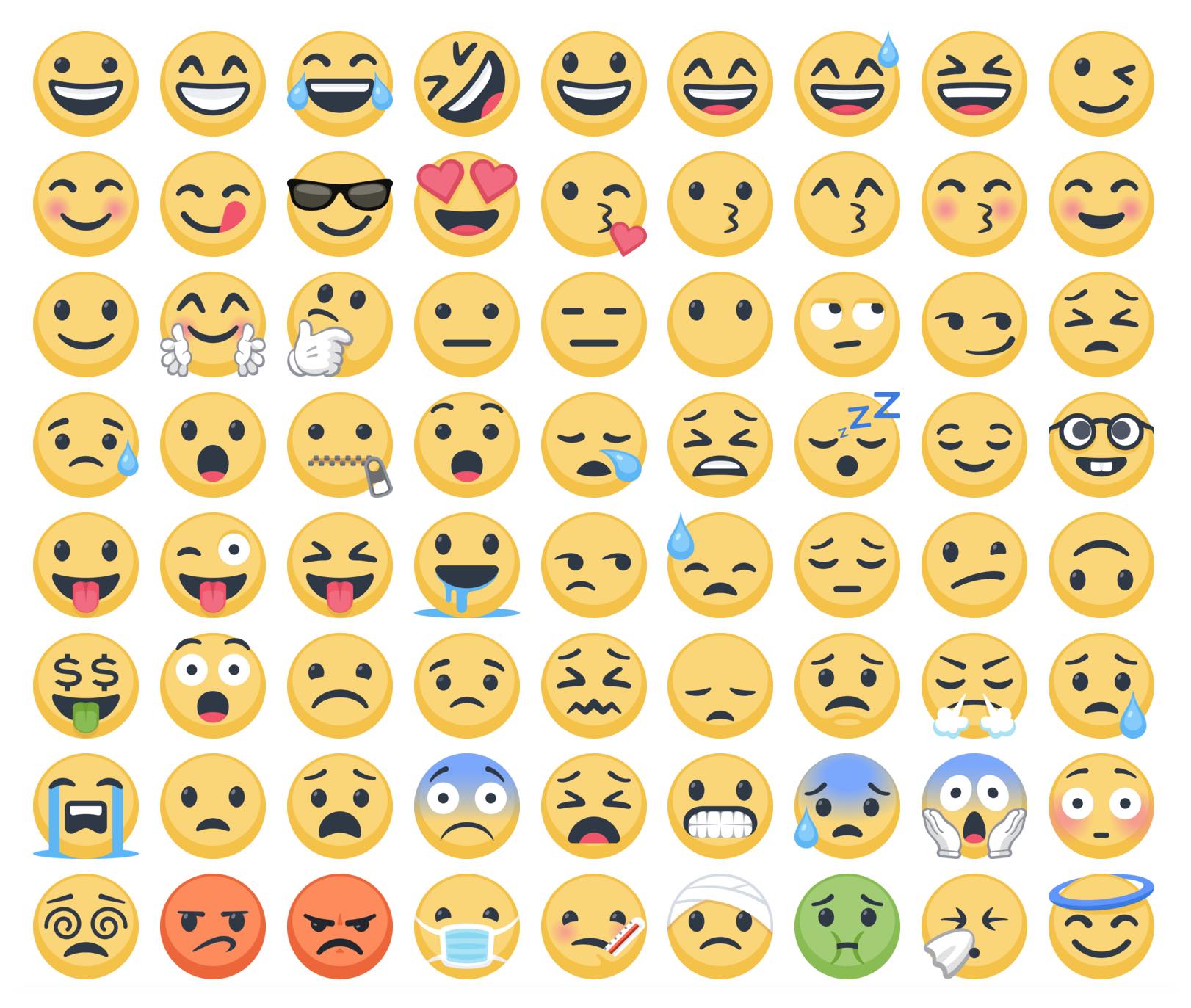 Above: Facebook has new emojis.
In this update, users will no longer see the Facebook-themed blue hands, or the default-white skin toned humans.
The latest set includes full skin tone support, and a complete redesign.


Above: Facebook's previous emoji set dates back to 2014.
In addition to the redesign, this latest update adds all the new emojis from Unicode 9, with 2,089 images supported in total. This is a large increase from the 469 emojis supported in the last release.
This means that that emojis for Man in Tuxedo, Pregnant Woman, Prince, and Face Palm are now available on Facebook for the first time[1].


Above: Emojis new to Facebook.
At small sizes, the smiley characters work well, in particular the white "gloves" on smileys-with-hands make these clear at small sizes.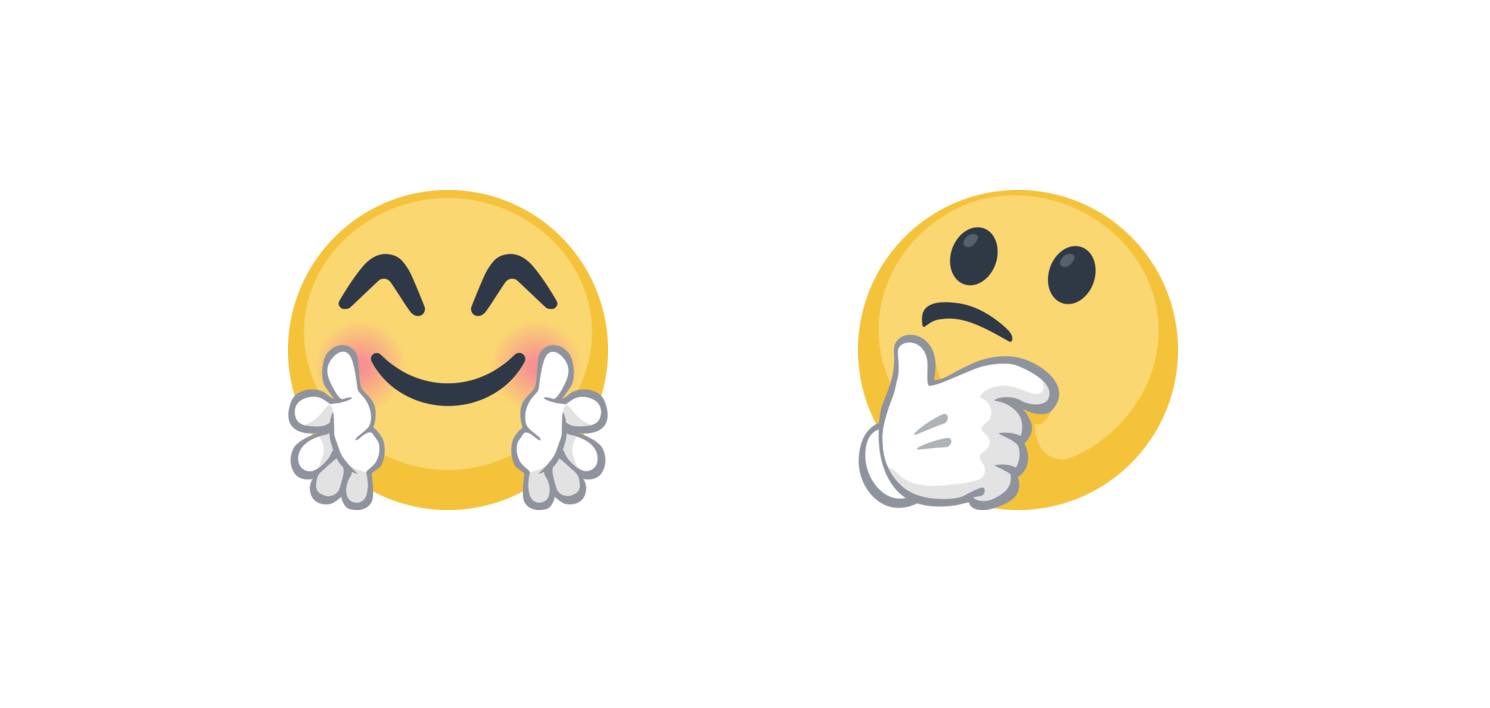 It appears the style may have been influenced by wanting to ensure users on older computers without high resolution screens aren't left squinting.
I'm quite fond of the Drooling Face: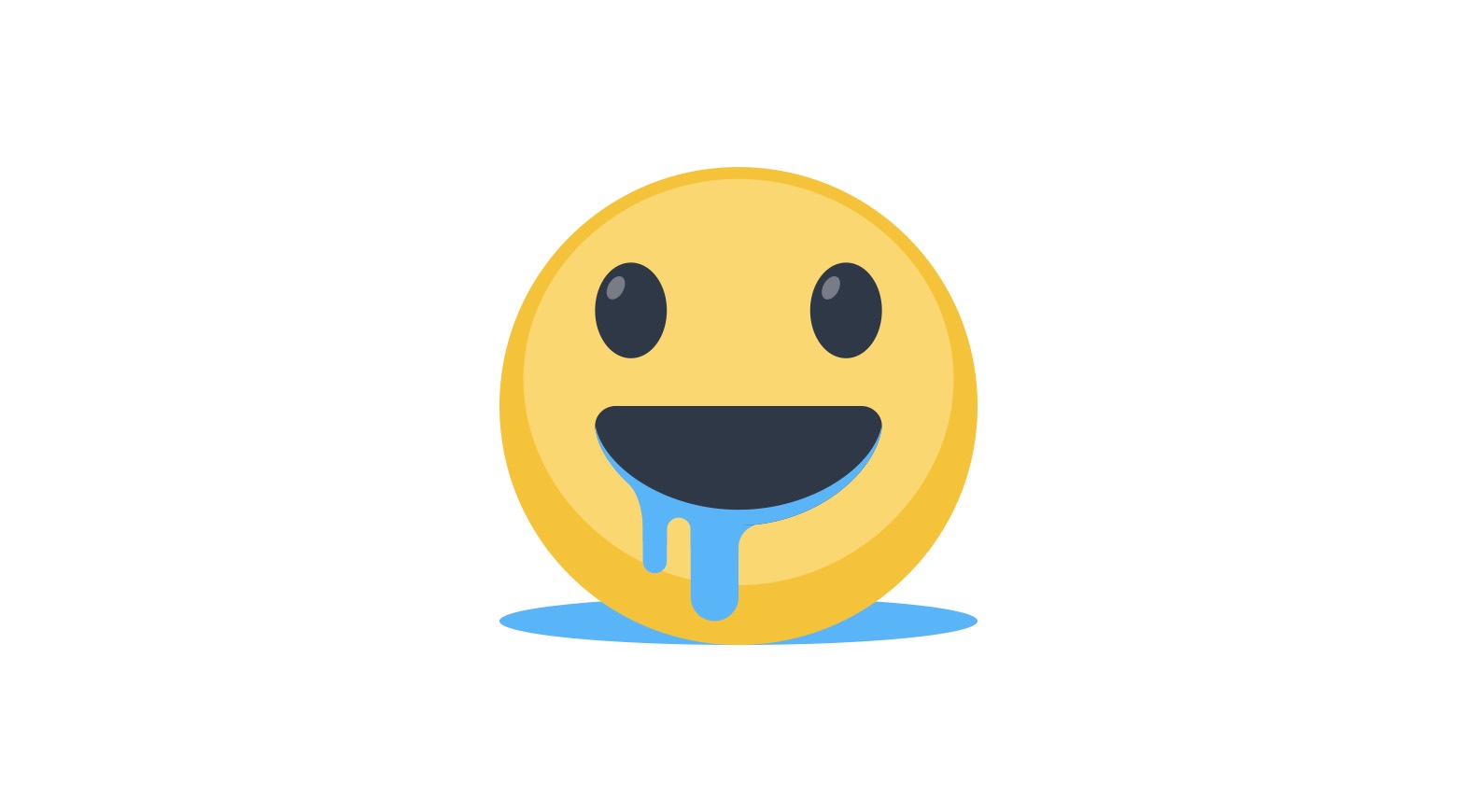 And the new Man in Business Suit Levitating: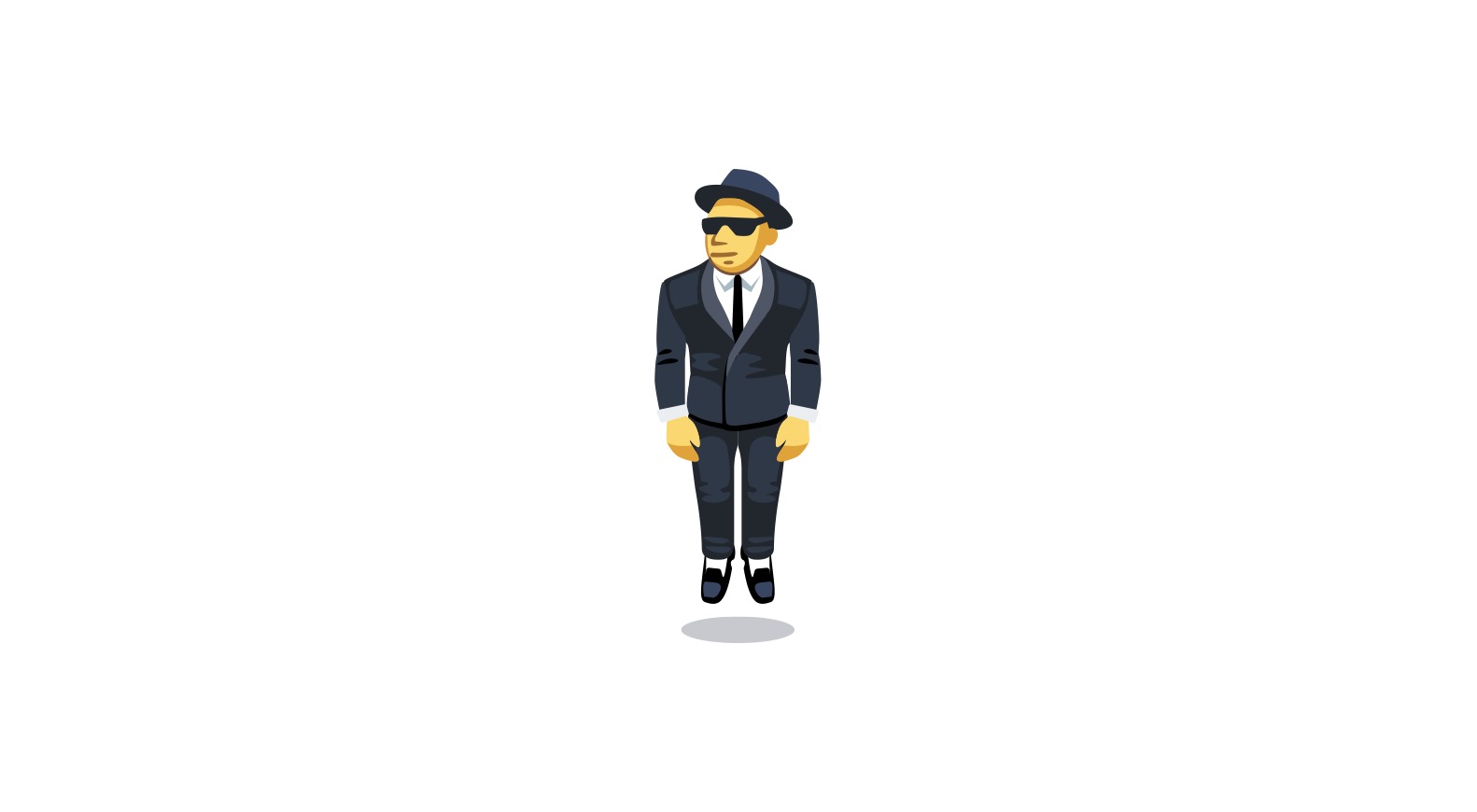 Design-wise, this set sits somewhere between the shading of the emojis in Messenger and the flatter style of Twemoji.
The color palette has expanded from basic pastels in the old set, to a rich, detailed look which is distinct from other platforms.

As emojis become one of the areas that platform owners increasingly look to brand with their own style, Facebook has clearly decided it wants a consistent look from system to system.
Additionally, with many Windows and Android users running out of date operating systems which don't have access to newer emojis, it's perhaps unsurprising to see third party developers take this into their own hands.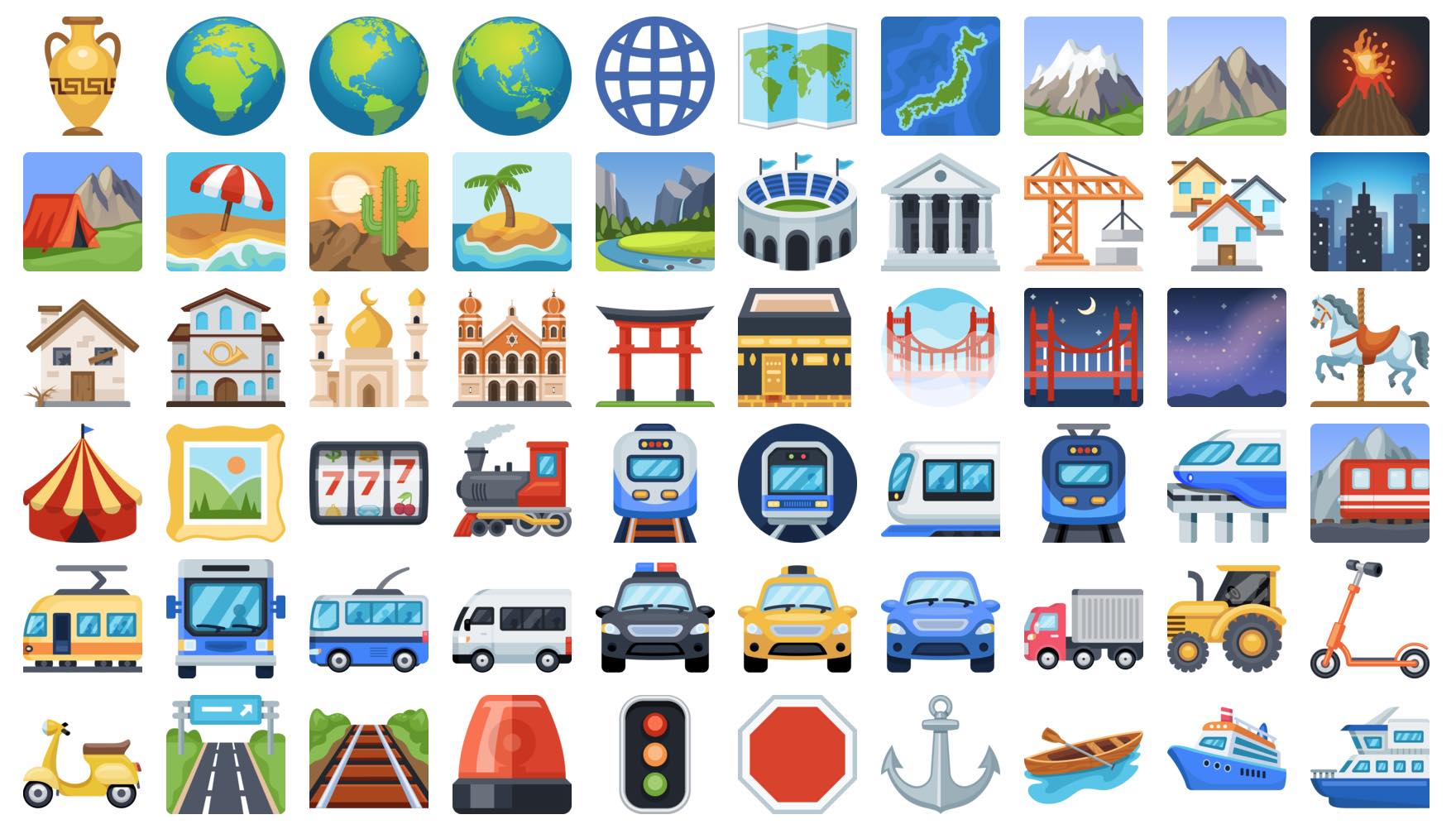 What isn't clear is the reason behind Facebook using completely different emoji sets for their Messenger app, compared to Facebook's main product.
In 2016, Facebook updated Messenger with a distinct emoji style. At the time, it appeared that this may be the basis for the future Facebook website emojis.
This is not the case.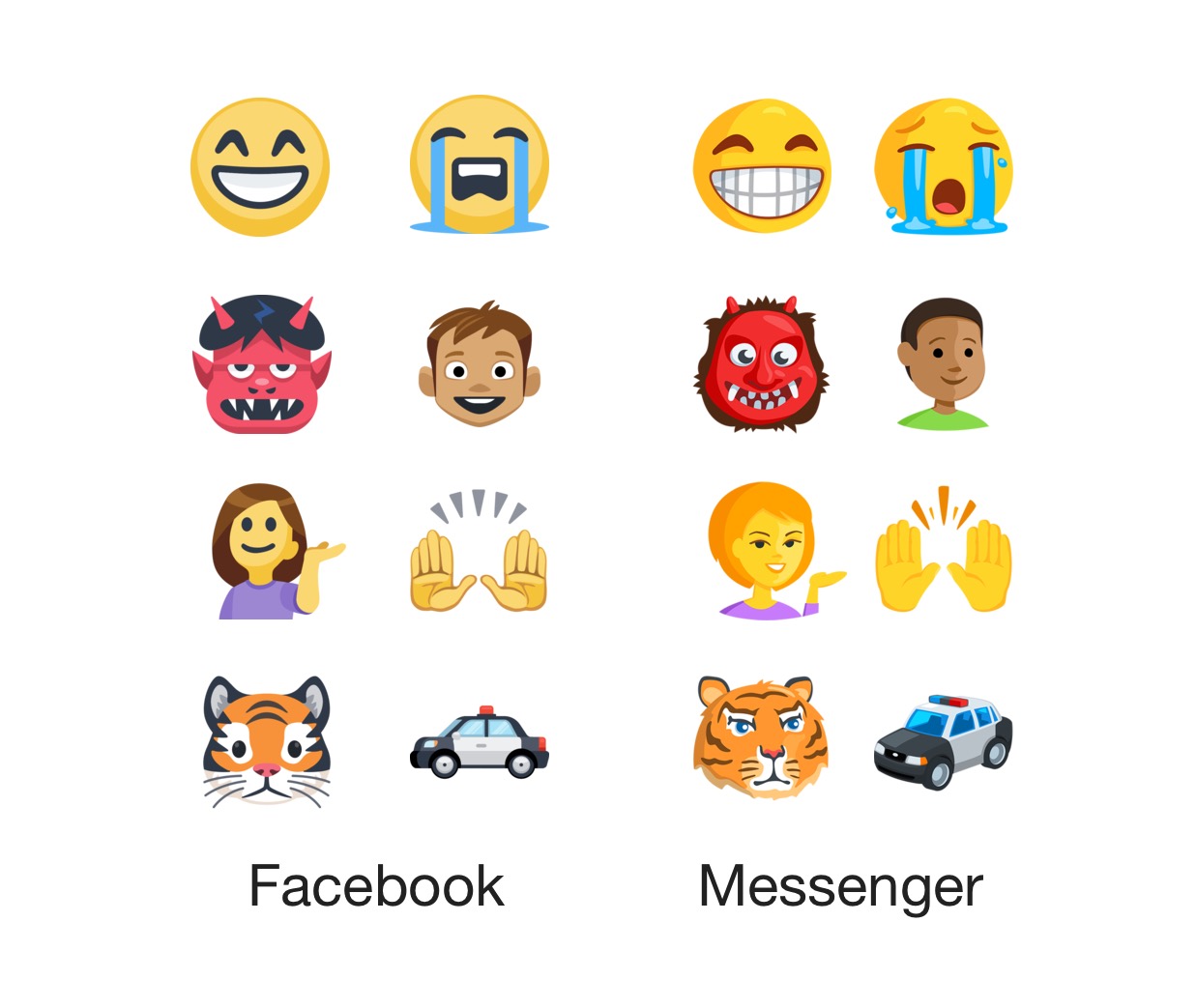 Above: Facebook uses different emoji designs for different products.
The answer to why Facebook uses different emojis on each platform may be that it's an effort to further pitch Facebook Messenger as just Messenger and thus a standalone product with its own identity[2].
Emojis could be helping this aim, given the limited space on mobile phone screens for other types of branding.
But as long as Messenger lives within Facebook on the desktop, we may continue to see the current situation, where the same window can show two completely different emoji sets.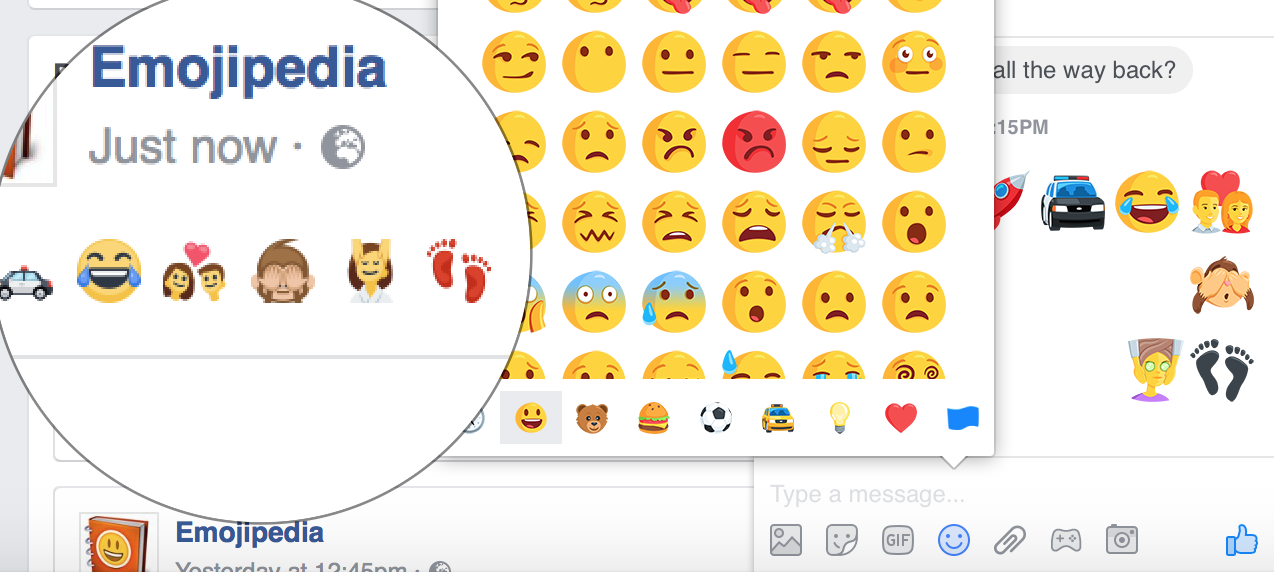 Above: Facebook (left) uses different emojis to Messenger (right), even when use in the same session.
A request to Facebook to clarify the multi-emoji situation has gone unanswered at this stage.
Omissions
While this update includes everything from Unicode 9.0; many of the late-2016 additions of emoji professions and other gendered emoji updates aren't showing at this stage.
Given that Emoji 4.0 was released in November 2016 - after Facebook began testing this release - it seems reasonable that these additions may come in the next release.
Release
All users will see this update now on Facebook.com. Any emoji inserted that is outside the supported set will fall back to a platform-native emoji.
Users of Facebook apps for iOS, Android, Windows, and other platforms will continue to see platform-native emojis.
Related
Don't Miss Out
We can't all spend our days here on Emojipedia. Sign up for our free, monthly email to keep up with the latest emoji news:
👇 Sign up here 👇
---
---
Technically, these unsupported emojis would show previously, if the platform supported them. So an updated Mac would show these using Apple's emojis, but an older computer would likely show a missing character box (tofu). ↩︎