Year of the Tiger Emojis Roar into Life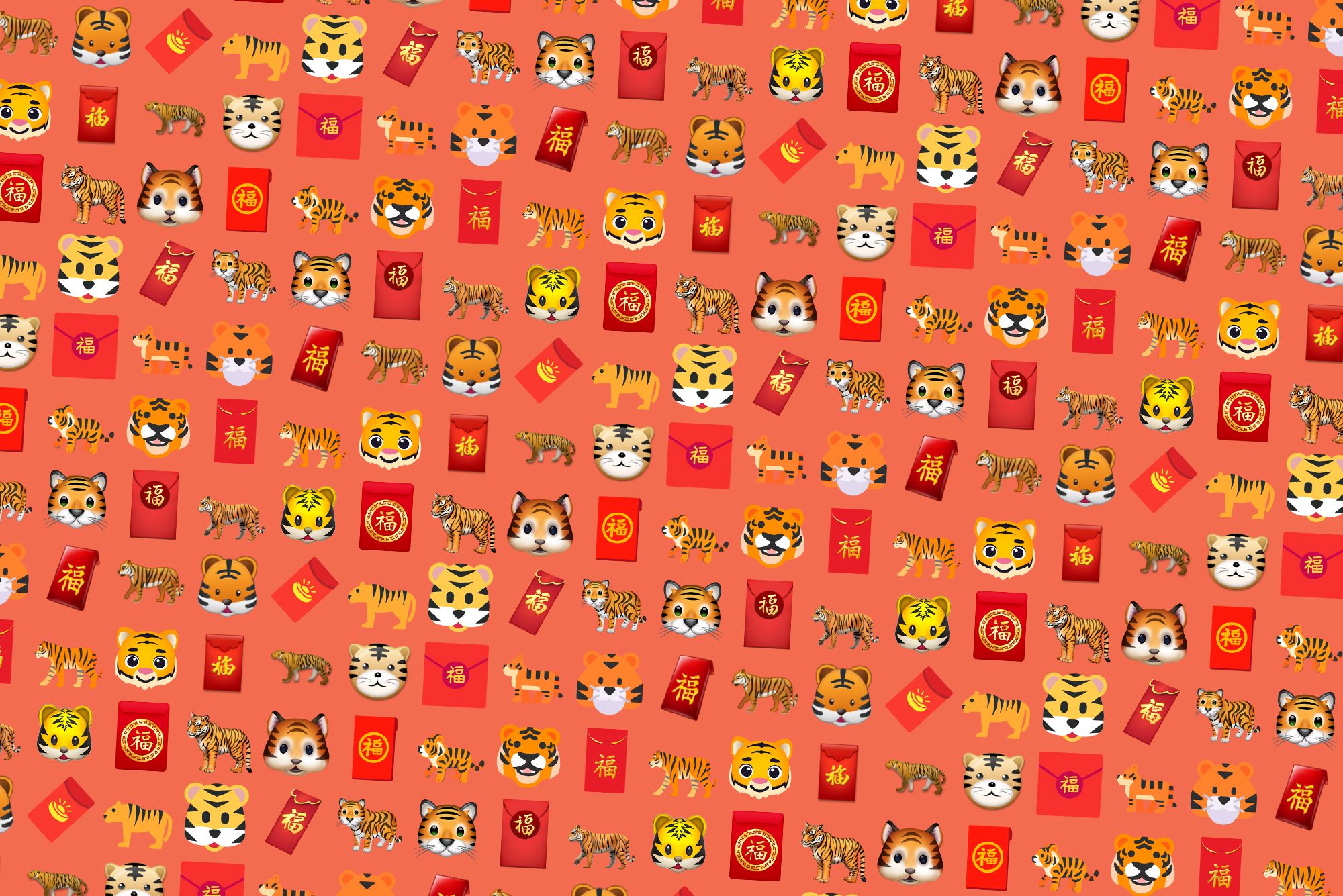 This week marks the beginning of a new year within the traditional lunisolar Chinese calendar, and we here at Emojipedia would like to wish all that celebrate Chinese New Year a very happy year of the 🐅 Tiger!
There are two different tiger emojis within the emoji keyboard: the full-bodied 🐅 Tiger and the forward-looking 🐯 Tiger Face.
Both have experienced increased use as the Year of the Tiger approaches, though interestingly this increase was centered around New Year's Eve within the Gregorian calendar.
This is likely due to the demographics of  Twitter users, as well as the fact that the platform is blocked within China. Usage trends may well vary across China-based platforms such as WeChat and Sina Weibo.
🐯 Tiger Face is one of the oldest emojis we have documented on Emojipedia, finding its origins within Japanese emoji vendor sets from the likes of SoftBank and KDDI in the late 1990s/early 2000s.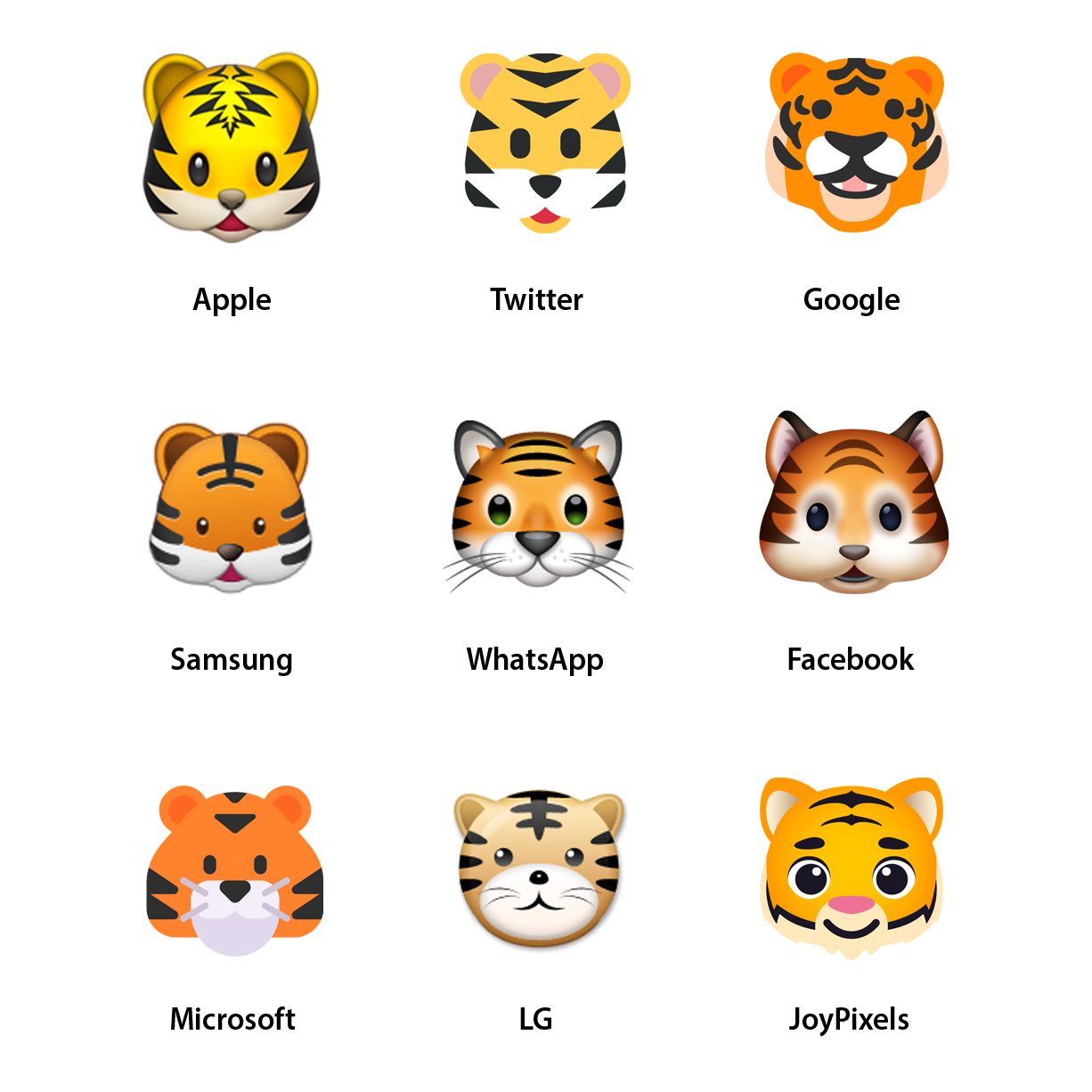 While the full-bodied 🐅 Tiger wasn't amongst these original Japanese emoji sets, it was introduced within Unicode 6.0 in 2010: the first version of the Unicode Standard to support emoji as we know them today.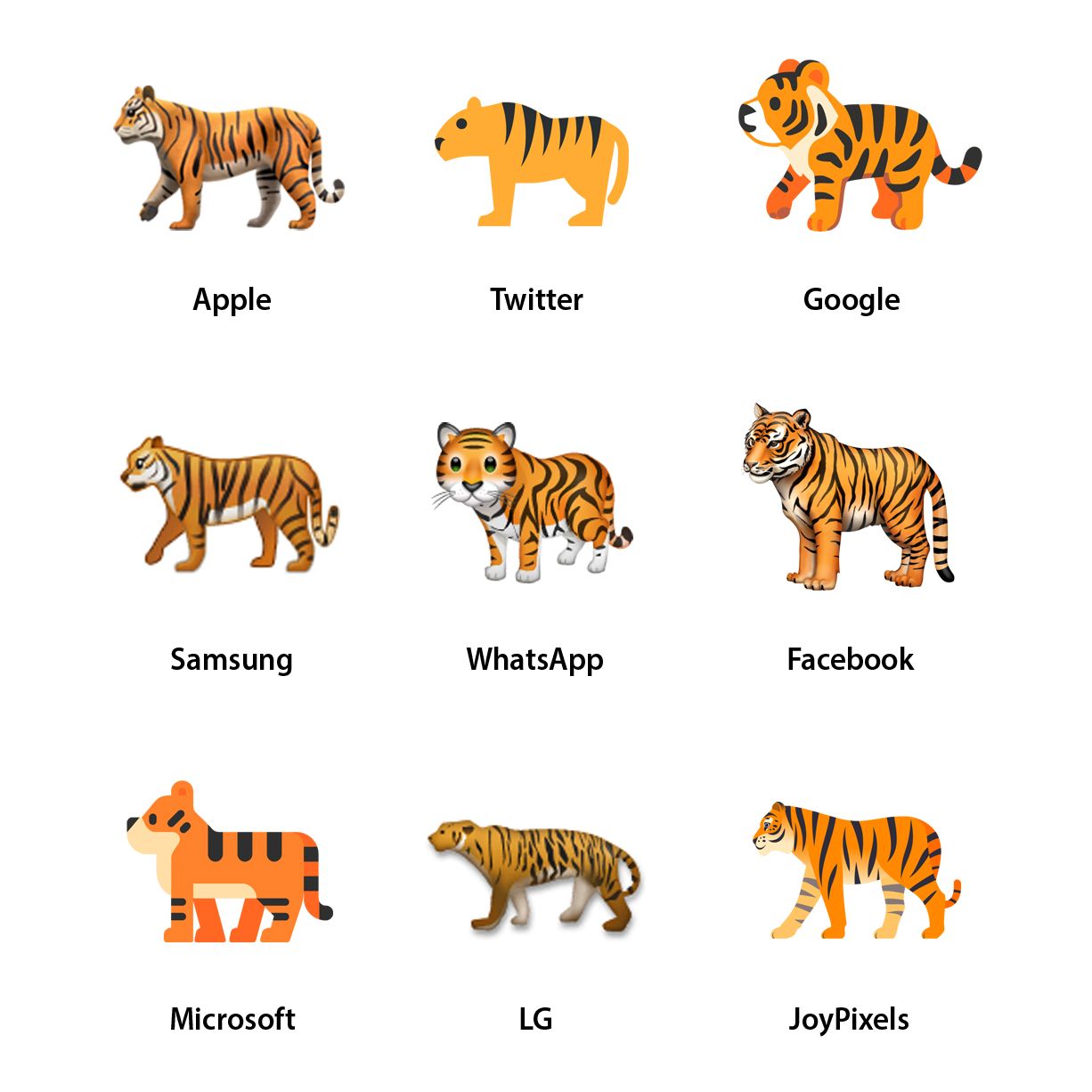 Why two tigers? The aforementioned early Japanese emoji sets each had slightly different set of animals available within their emoji keyboards, so leading up to Unicode 6.0 the Unicode Consortium standardized those which were available (e.g. the 🐯 Tiger Face), with some ending up having two versions based on the concurrent desire to include generic animal symbols to cover zodiacal symbols (e.g. the full-bodied 🐅 Tiger).
It was also during the lead-up to Unicode 6.0 that the case was made for additional animals to complete the various animals of the Chinese zodiac that were absent from the original Japanese emoji sets, such as 🐀 Rat and 🐂 Ox.

This means that, by design, each animal of the Chinese zodiac has had some form of emoji representation since 2010.
We've seen over the years that each of the twelve members of the Chinese zodaic receive a surge in use on Twitter at the start of the Gregorian calendar year, as illustrated by 2020's Year of the 🐀 Rat and 2021's Year of the 🐂 Ox.
However, despite the recurrence surge in use for each of the relevant Chinese zodiac animals, in recent years emoji usage during Chinese New Year has been dominated by the 🧧 Red Envelope emoji.
Introduced first in 2018's Emoji 11.0 recommendations alongside other Chinese cultural emojis 🥮 Moon Cake and 🧨 Firecracker, the 🧧 Red Envelope is a representation of a Hóngbāo or Lai See:
A red envelope, as gifted with money on Chinese New Year or on other joyous occasions, such as weddings, in Chinese and some other Asian cultures around the world.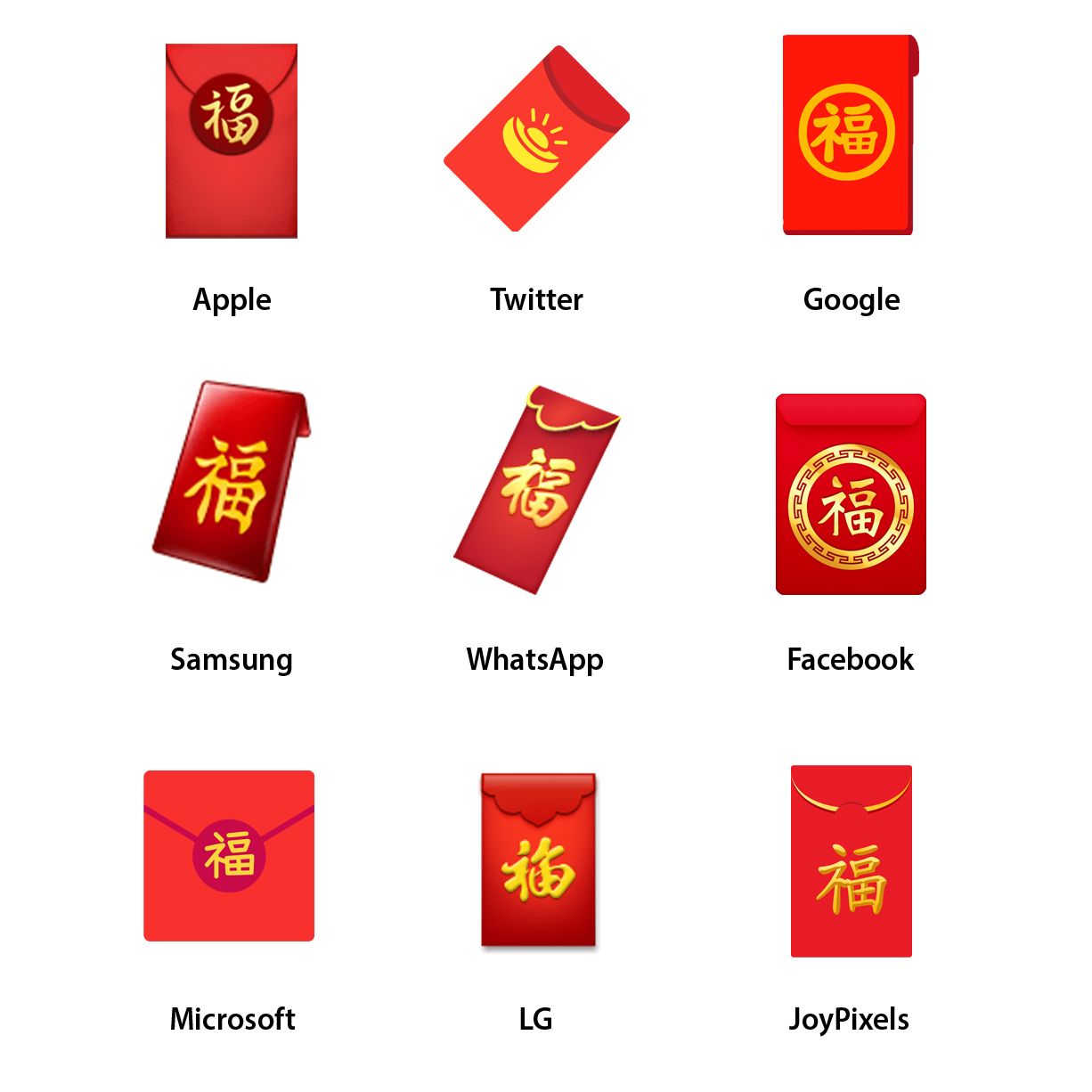 The 🧧 Red Envelope and the various zodiac animals aren't the only emojis that are associated with Chinese New Year, of course.
A wider selection of the emojis that are often associated with the Lunar New Year are listed below:
📖 Read More