Spooky Emojis Are Trending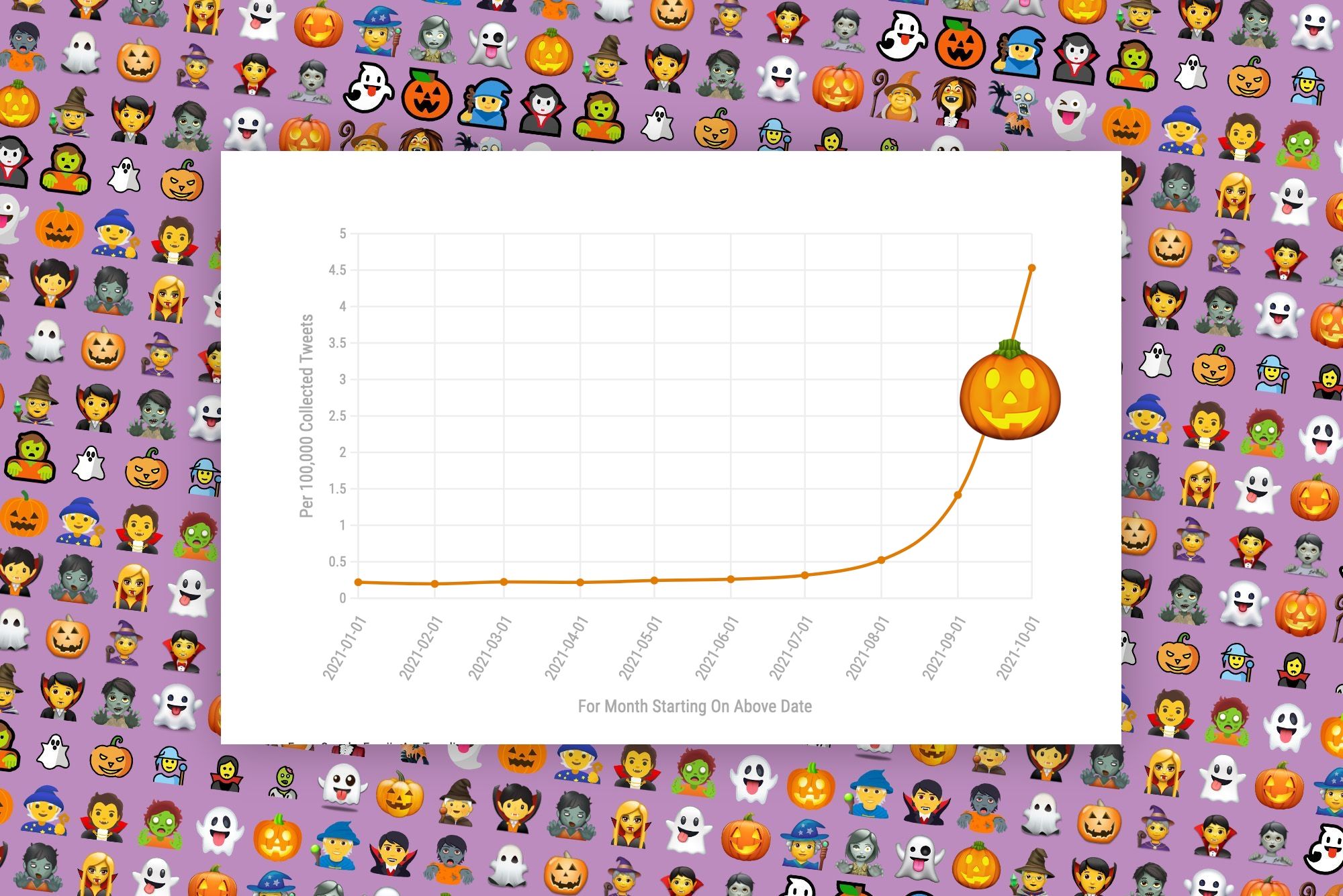 As we once again approach the spooky side of October, certain emojis are getting the time to ✨shine✨. Or ✨gLoW eeRIly✨, as the case may be.
Halloween emojis consistently trend on social platforms like Twitter in October, especially for classics like 🎃 Jack-O-Lantern and 👻 Ghost.
There's a big selection of Halloween-appropriate creatures and characters across our emoji keyboards, many of which are drawn from folklore and fables the world over.
There's also other frightening faces like 💀 Skull and 👹 Ogre, as well as mystic monsters such as 🧟 Zombie, 🧙 Mage and 🧛 Vampire).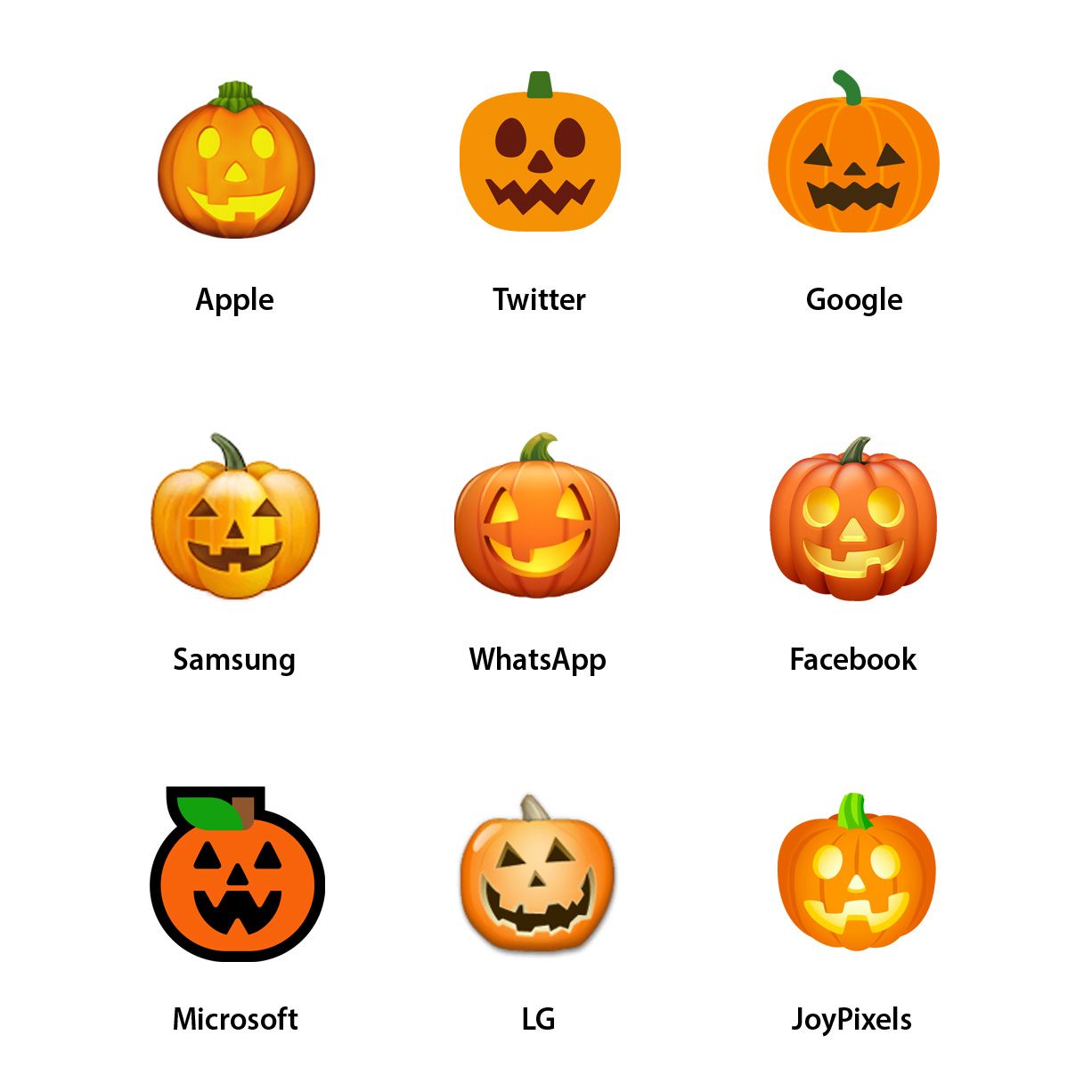 Above: 🎃 Jack-O-Lantern as it appears across different devices and platforms.
Ahead of the year's Halloween, we can already see spooky season emojis emerge from the darkness.
The most prominent example is the 🎃 Jack-O-Lantern, which at the time of writing is Emojipedia's second most popular emoji page and is beginning to show early signs of its usual spike at this time of year.
In fact, 🎃 Jack-O-Lantern has historically experienced the greatest relative spike in usage of any emoji come Halloween.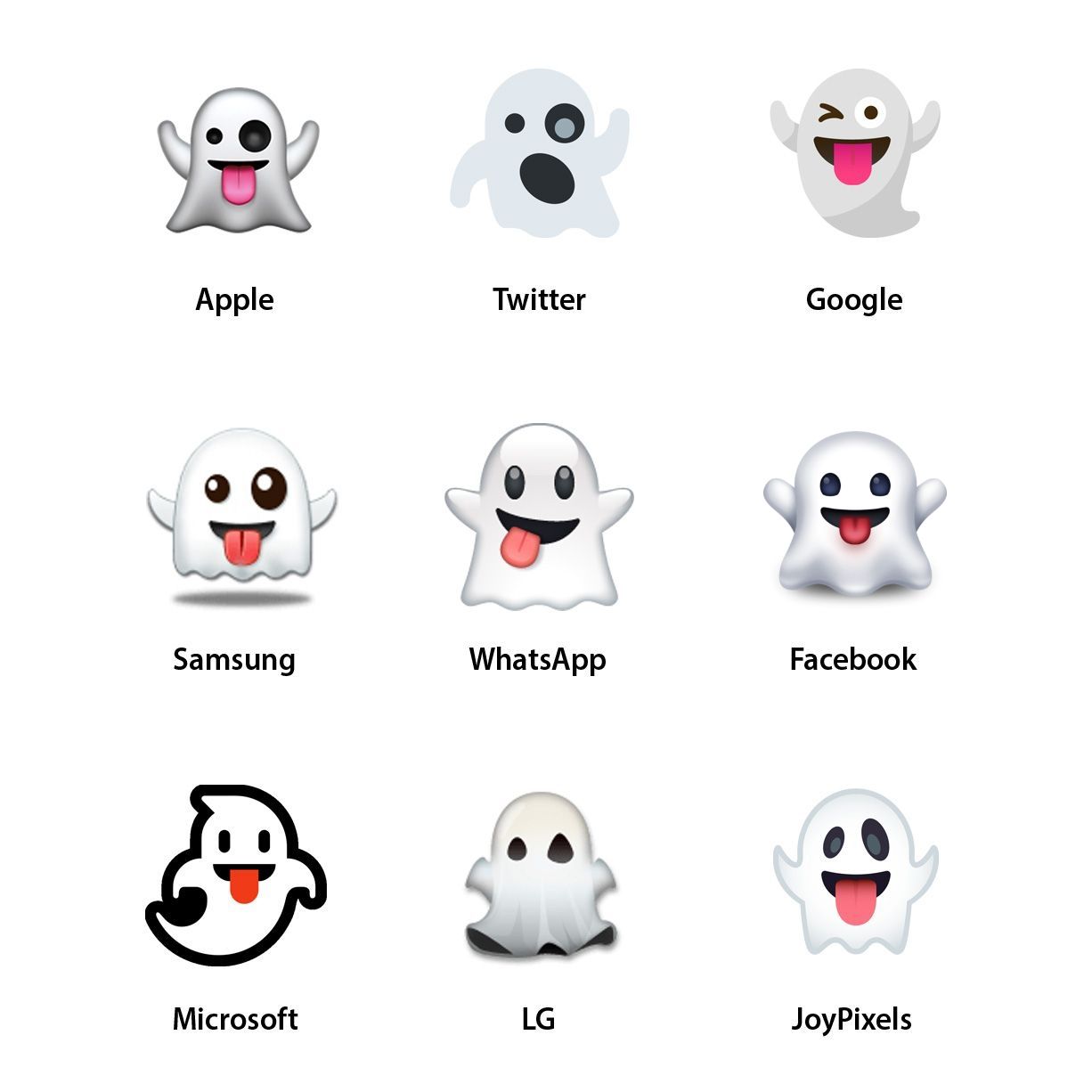 Above: 👻 Ghost emoji, as it appears across various platforms.
👻 Ghost is also expected to undergo a considerable jump in use come Halloween, though there's been a notable downwards trend over the last number of years.
Could this emoji's negative association with the slang term ghosting be impacting its appeal during the annual spooky season?
Could 👻 Ghost's decline also be in part due to the growing popularity of other ghoulish creatures on the emoji keyboard?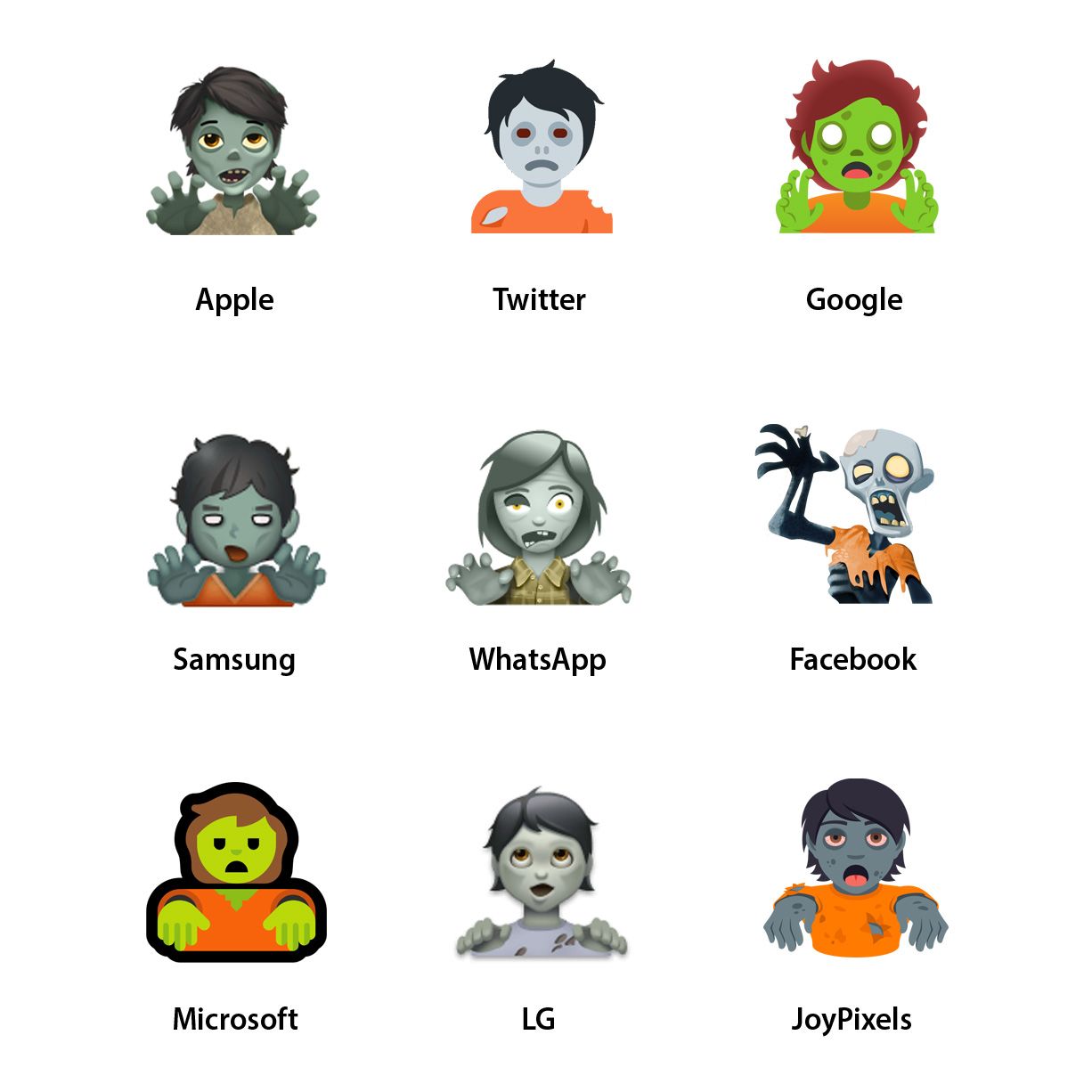 Above: Cross-platform comparison of the 🧟 Zombie emoji.[1]
Looking at fantasy characters introduced in early 2017[2], the 🧟 Zombie, 🧙 Mage, and 🧛 Vampire) all see a relatively large jump in use in October.
But, of course, these faces and creatures aren't the only emojis that can encapsulate a spooky scare or a frightening feast. There's also creepy crawlies in 🕷️ Spider, 🪳 Cockroach, and 🪱 Worm), and various objects that aren't categorically Halloween-related, but see an increase at this time of year, such as 🥀 Wilted Flower, 🔮 Crystal Ball, and ⚱️ Funeral Urn).
With a creative mind, just about any emoji can be a spooky. Here's what we now suggest on our Halloween Emoji List:
📖 Read More
---
While 🧟 Zombie, 🧙 Mage, and 🧛 Vampire display with a gender neutral design across most vendors, WhatsApp continues to display each of these emojis with the same design as 🧟‍♀️ Woman Zombie, 🧙‍♀️ Woman Mage, and 🧛‍♀️ Woman Vampire respectively. This is expected to be changed in a future update. ↩︎

While introduced in March 2017, Emoji 5.0 support would not arrive to a majority of devices until late 2017 / early 2018, meaning that most emoji users were liekly unable to send or receive this goulish creatures until the following year. Amusingly enough, Apple released iOS 11.1, containing the likes of 🧟 Zombie, 🧙 Mage, and 🧛 Vampire, on October 31 2017. ↩︎