Windows 11 Emoji Changelog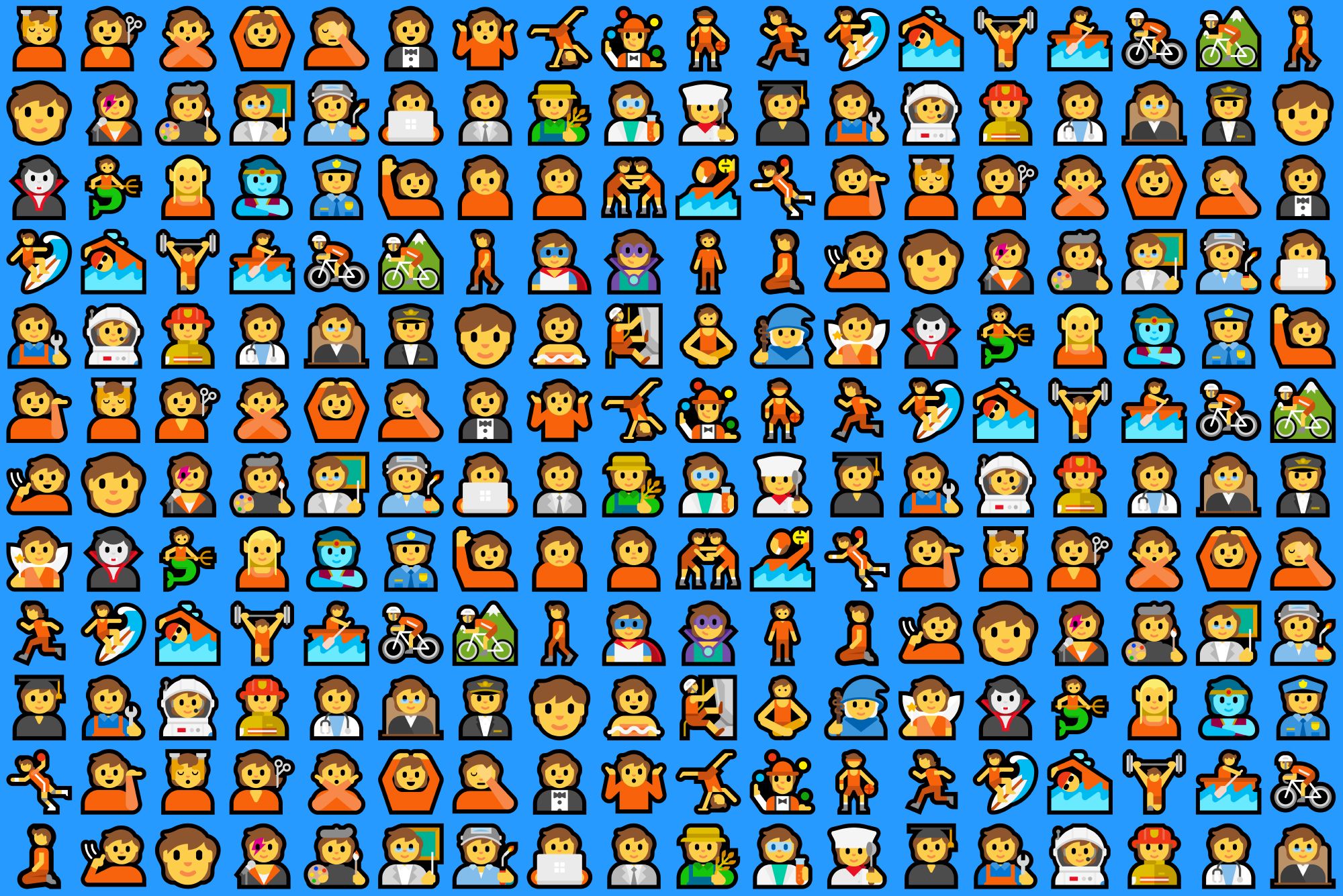 Released today, Windows 11 introduces over 250 emojis to Microsoft's flagship platform. However, as of today's release, Windows 11 continues to display emojis in Microsoft's previous thick-outlined style instead of debuting the much-previewed Fluent emoji redesign.
Windows 11 introduces 255 emojis to Microsoft's OS: 138 from 2019's Emoji 12.1[1] and 117 from early 2020's Emoji 13.0 recommendations.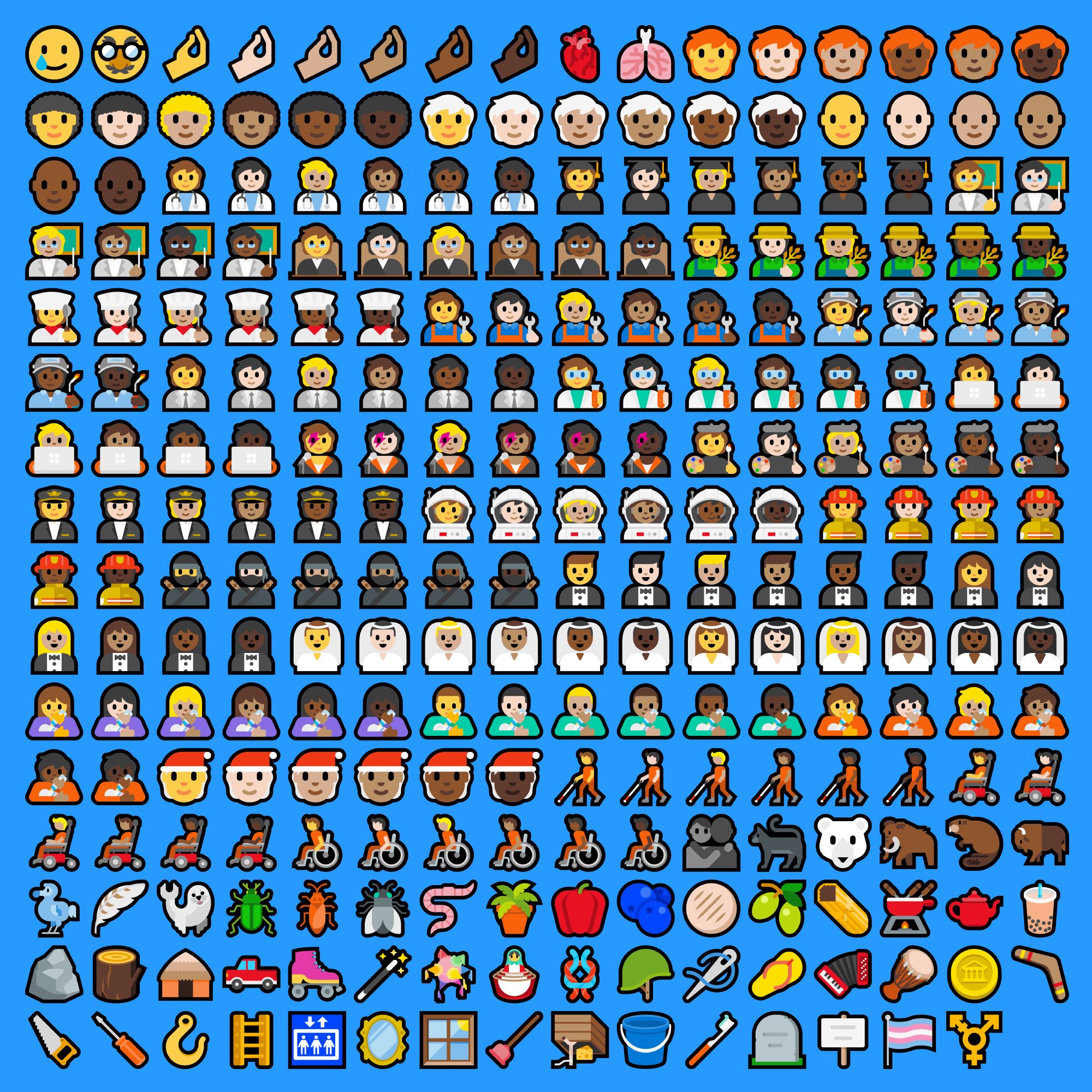 Above: the 255 emojis introduces to Microsoft via today's Windows 11 upgrade.
Windows 11 does not yet support any additions from late 2020's Emoji 13.1 recommendations, such as ❤️‍🔥 Heart on Fire, or any of last month's Emoji 14.0 recommendations.
While it is currently unknown if the 3D, claymation-esque Fluent set will include support for Emoji 14.0 upon its debut, the designs for 😶‍🌫️ Face in Clouds, 😮‍💨 Face Exhaling, and 😵‍💫 Face with Spiral Eyes from Emoji 13.1 have been previewed in this style.

Above: 😶‍🌫️ Face in Clouds, 😮‍💨 Face Exhaling, and 😵‍💫 Face with Spiral Eyes as they are expected to appear in Microsoft's Fluent emoji set.
You can learn more about what we do know about Microsoft's upcoming Fluent emoji set here.
While not introducing Flunet designs, today's version of Windows 11 does update a signficant number of existing Segoe Color Emoji designs, greatly expanding Microsoft's gender neutral emoji options.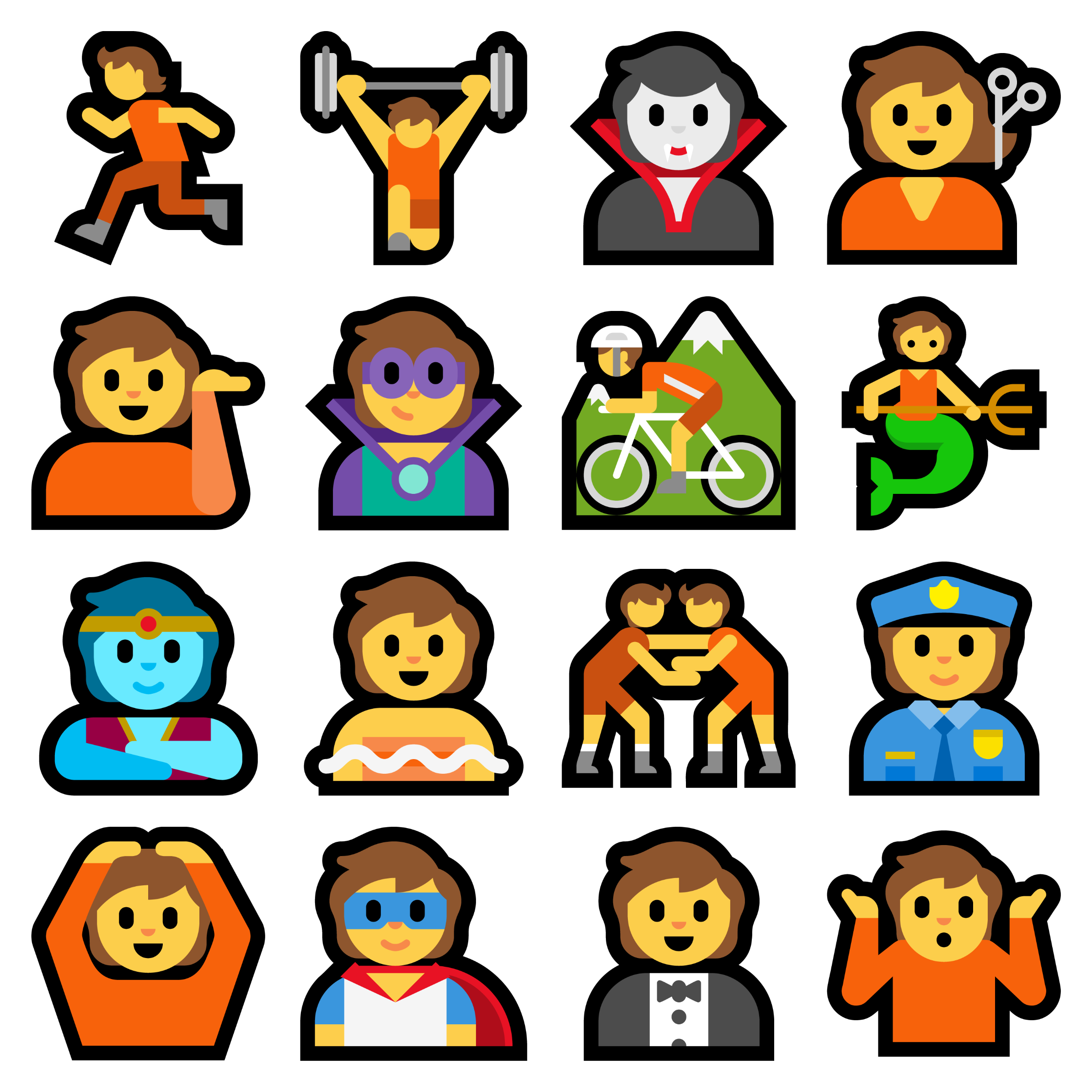 Above: a selection of the gender neutral emoji designs introduced in Windows 11.
Not only is the gender inclusive appearance of these emojis more consistent with how the Unicode Consortium defines many emojis (without gender specified), these changes also remove the need to choose a specific gender when sending an emoji such as a 👮 Police Officer, 🏃 Person Running, or 🧛 Vampire.
🆕 New
Today's Windows 11 update includes two new smiley emojis: 🥲 Smiling Face with Tear and 🥸 Disguised Face.

It also includes the 🤌 Pinched Fingers hand gesture with skin tone modifier options.

There are also a large number of new gender neutral emoji designs introduced in Windows 11, the majority of which are drawn from late 2019's Emoji 12.1 recommendations.
Amongst these new gender neutral emojis are the versions of the hair styles introduced in the Windows 10 October 2018 Update.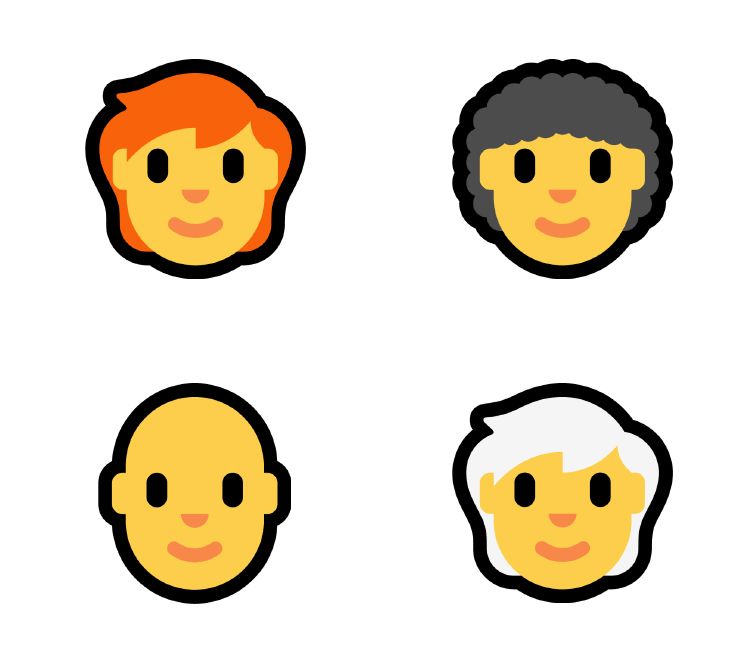 There are also three new non-gender-specific emojis using a 🦯 Probing Cane, 🦽 Manual Wheelchair, or 🦼 Motorized Wheelchair.

Also included in Windows 11 are gender neutral variants of 16 previous-available professions.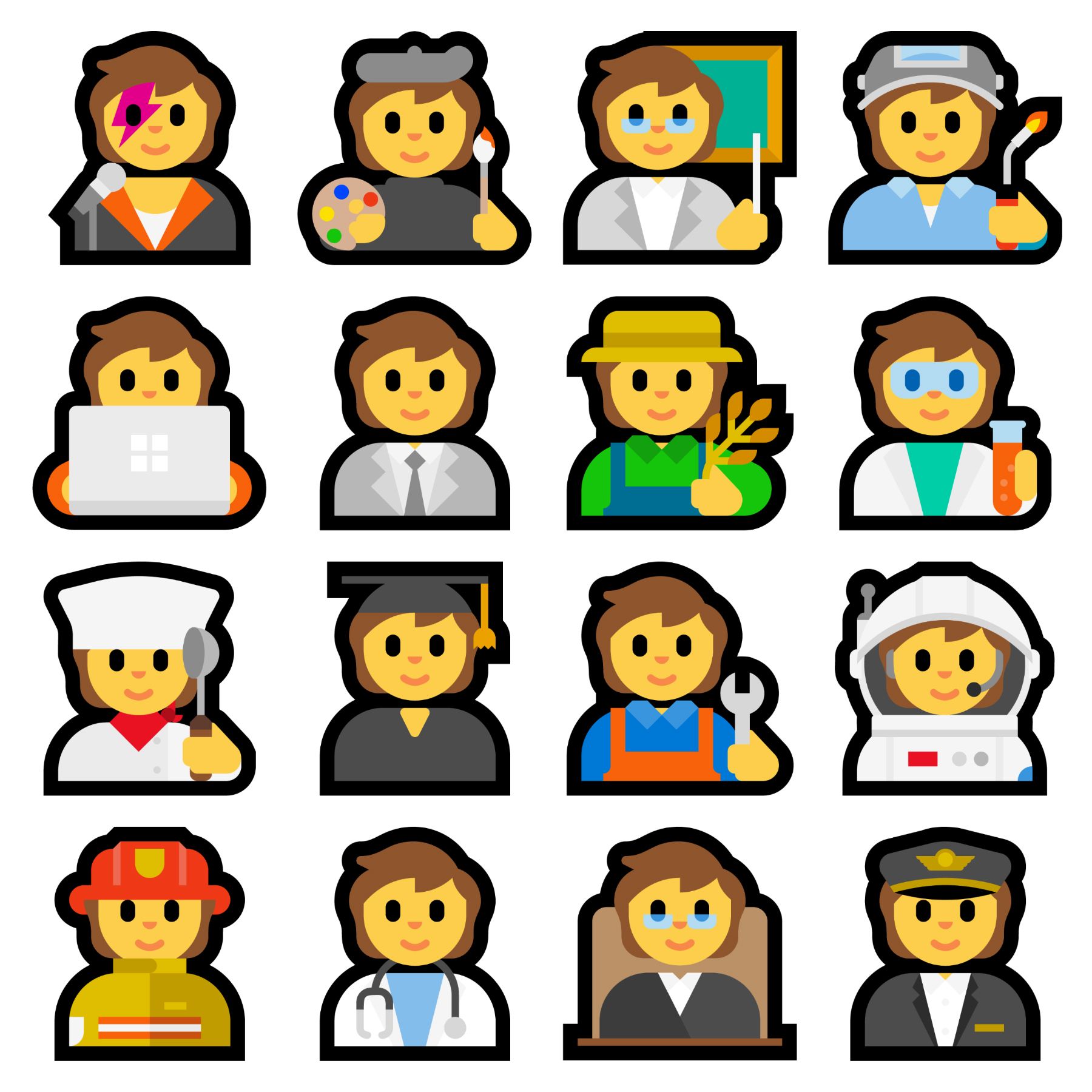 Other person-oriented emojis included in Windows 11, specifically drawn from Emoji 13.0's recommendations, include a 🥷 Ninja and various 🧑‍🍼 Person Feeding Baby emojis. There are also two new anatomy-based emojis, namely 🫀 Anatomical Heart and 🫁 Lungs.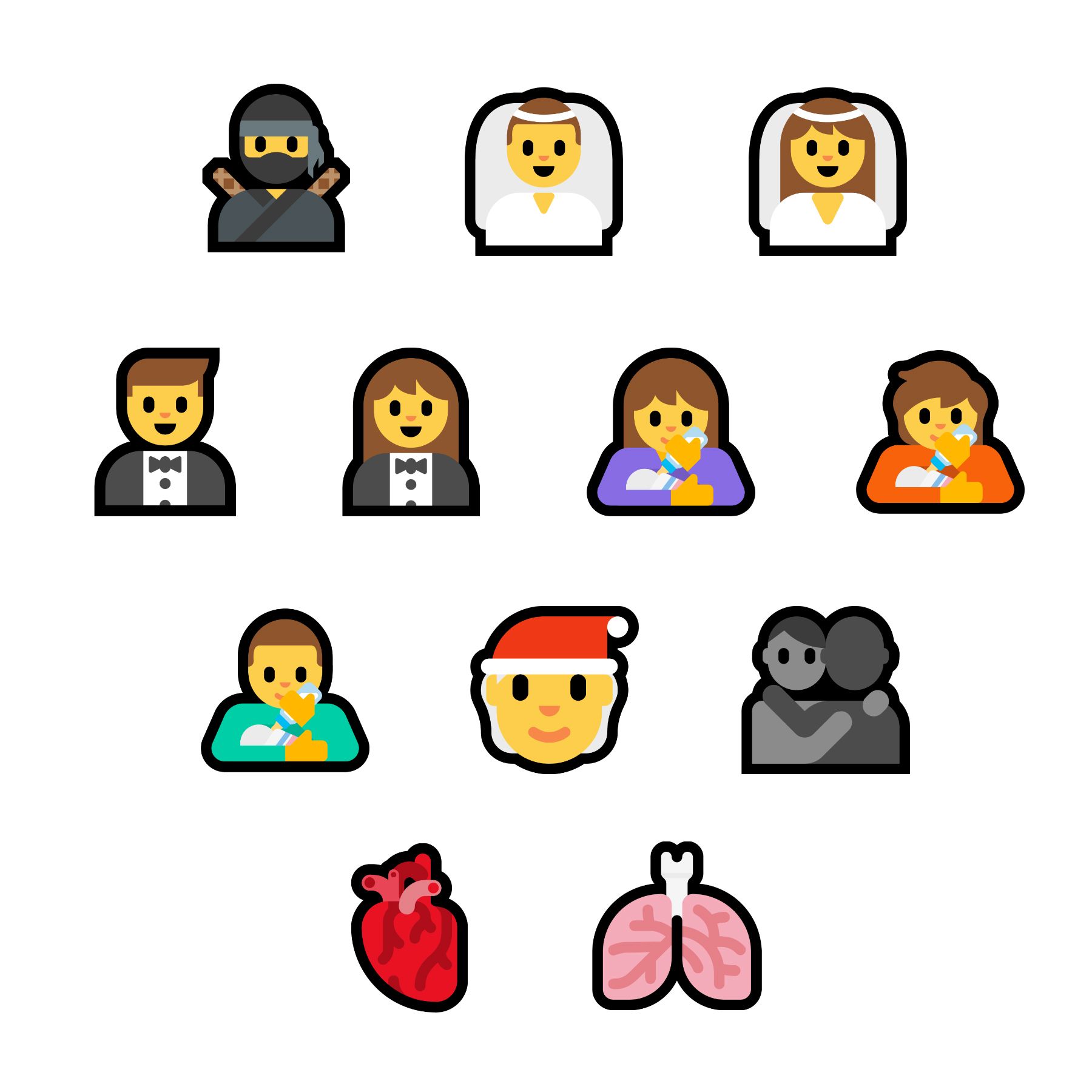 There are a total of 12 new animal emojis, such as 🐈‍⬛ Black Cat and 🐻‍❄️ Polar Bear.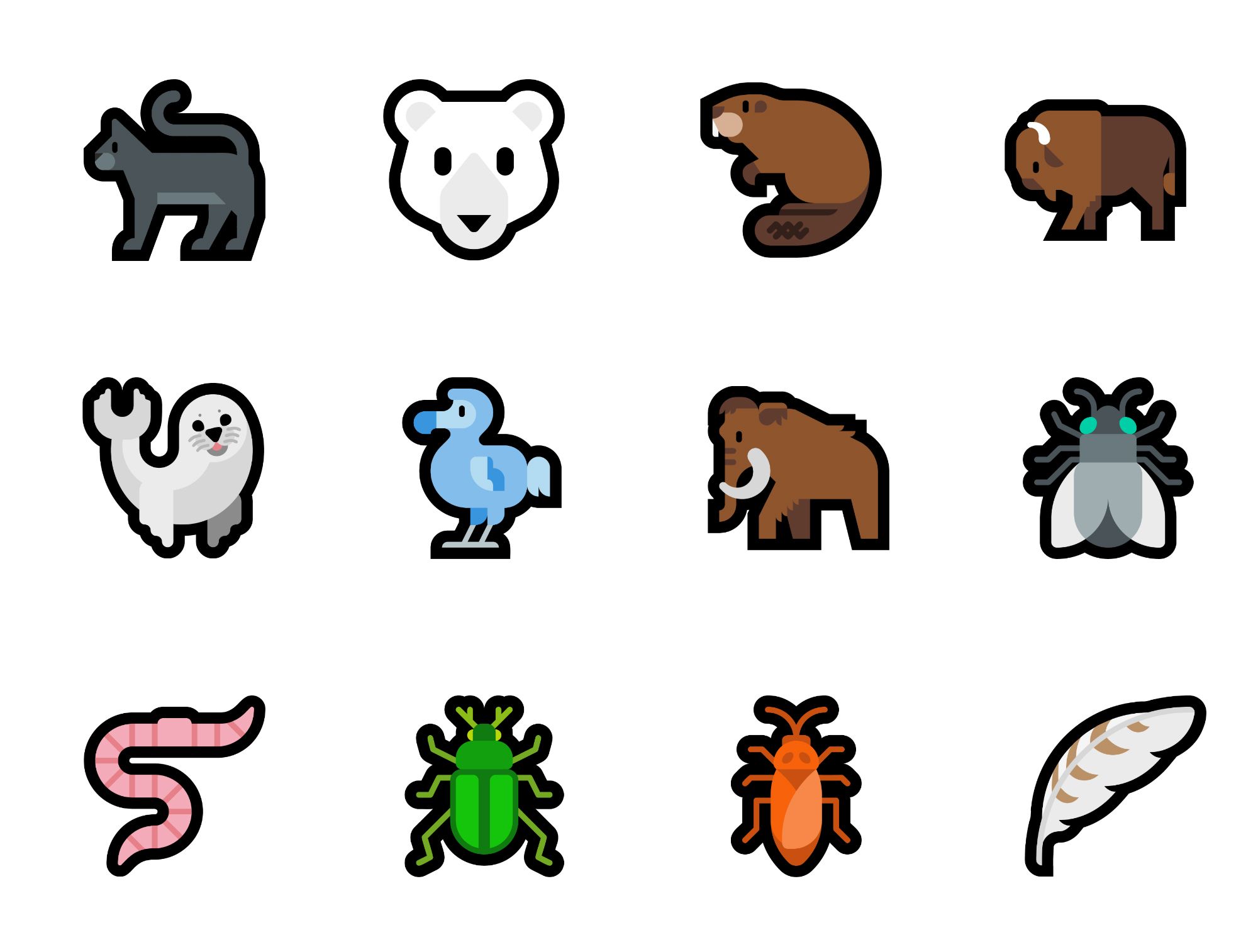 The category of Food & Drink has eight new additions, including 🫖 Teapot and 🫑 Bell Pepper.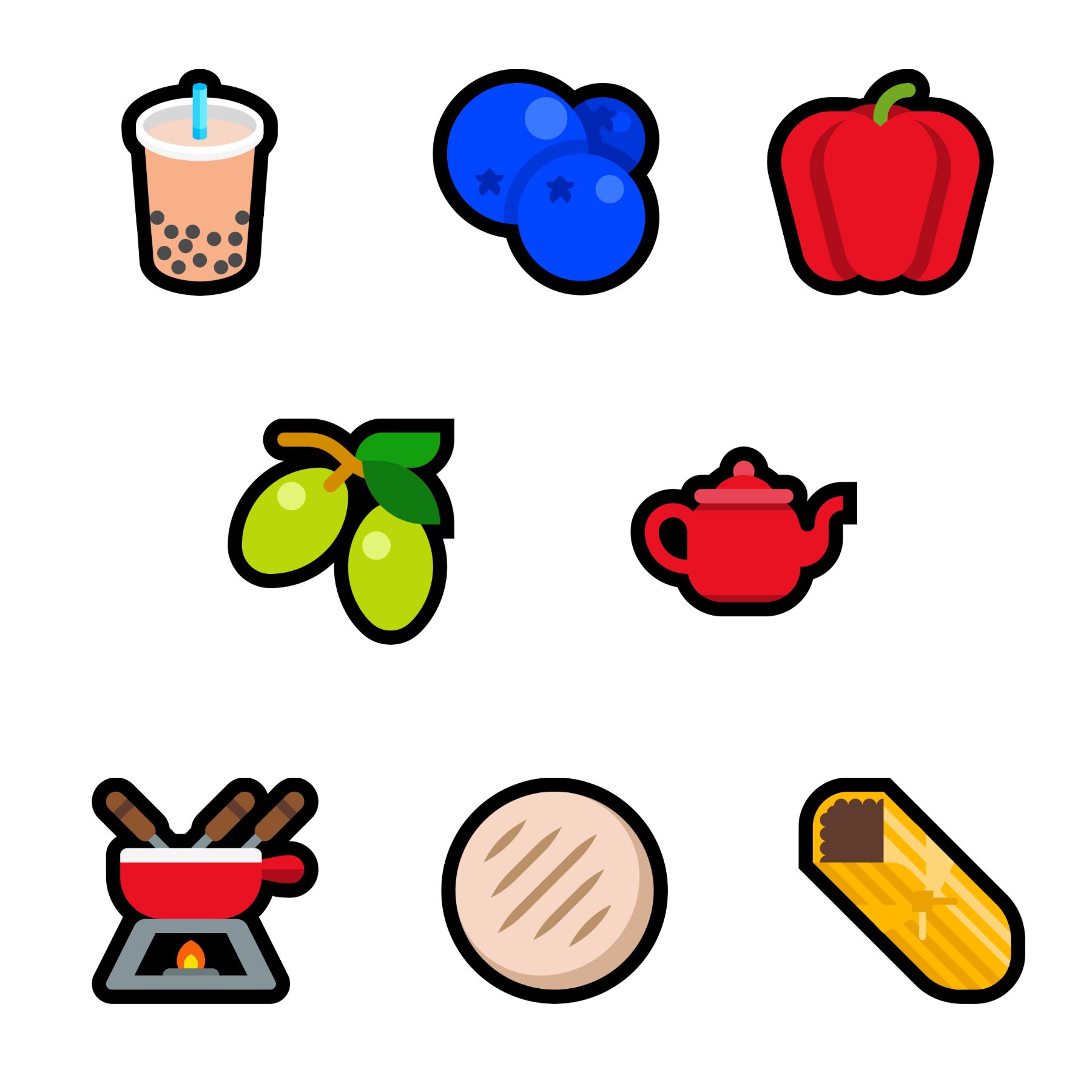 The remaining new emojis in Windows 11 fit into the broad categories of nature, objects, and symbols. Amongst these is the 🏳️‍⚧️ Transgender Flag.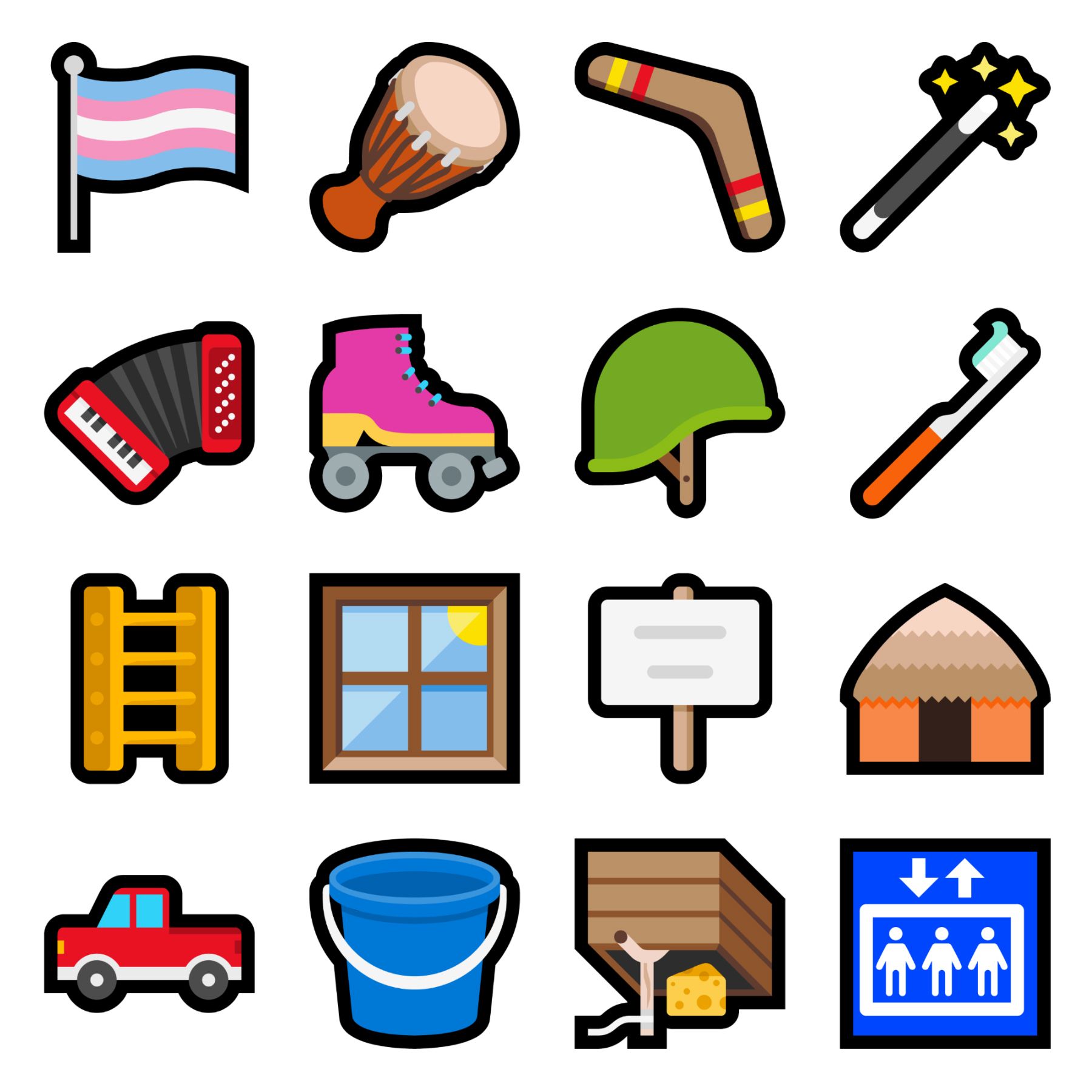 🆙 Changed Emojis
Hundreds of previously-available person emojis have now been given a new gender neutral appearance in Windows 11.
Prior to this update, many emojis which didn't specify a gender would be displayed with either their equivalent 👩 Woman or 👨 Man emoji's design.
For example, the 👮 Police Officer emoji was shown with the same design as the 👮‍♂️ Man Police Officer, while 🤷 Person Shrugging displayed the same design as 🤷‍♀️ Woman Shrugging.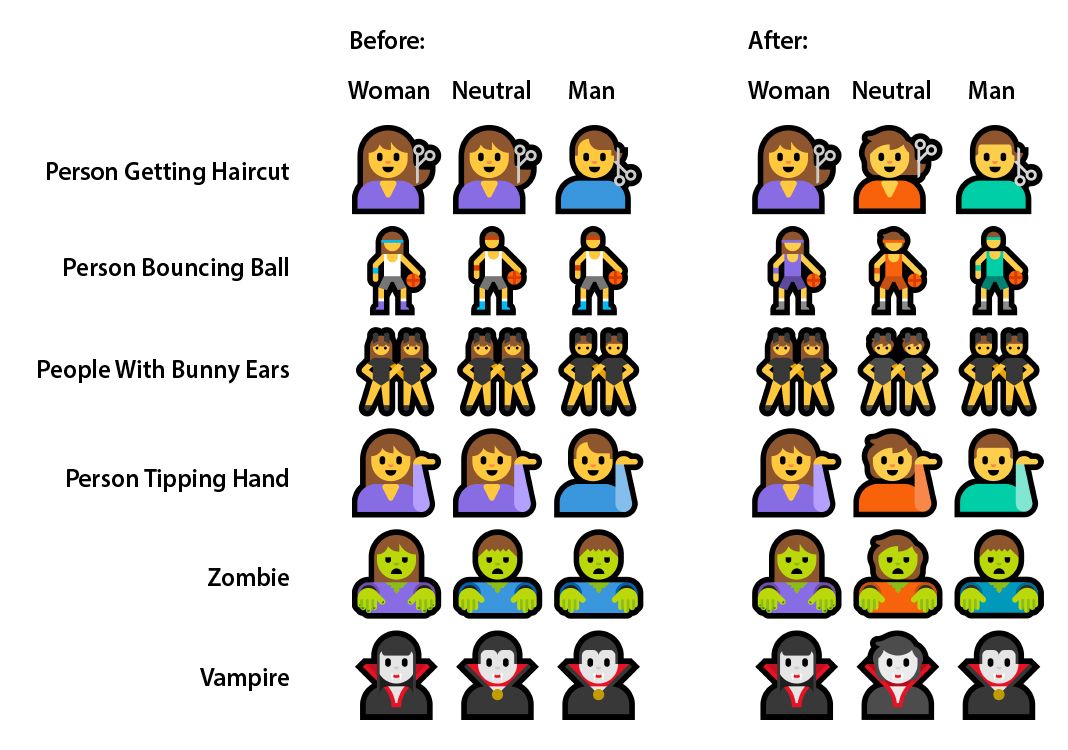 Above: A comparison of several 👩 Woman, 👨 Man and non-gender-specifying emoji designs between Windows 10 (before) and Windows 11 (after).
Gender neutral emojis are now mostly shown to wear orange in designs where clothes are visible and not a core element of the design (e.g. 👮 Police Officer's uniform remains the traditional navy blue for all version of the emoji). As per other vendor's implementation, 👩 Women wear purple and 👨 Men are dressed in teal.[3]
Outside of the introduce of a new gender-based color palette, several other existing emojis have had their design reworked in Windows 11. Listed below are some highlights.
😷 Face with Medical Mask now has a neutral expression.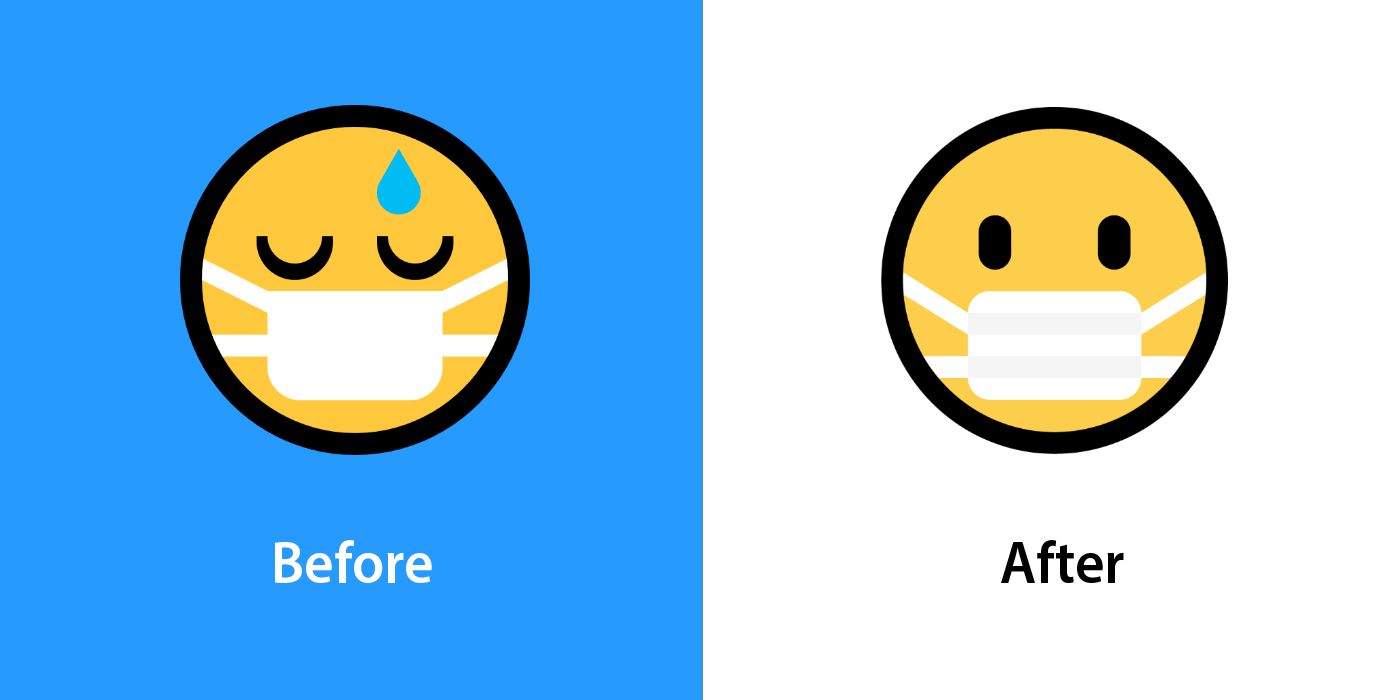 😵 Dizzy Face now has x-shaped eyes instead of spirals, preempting Microsoft's support for 😵‍💫 Face with Spiral Eyes.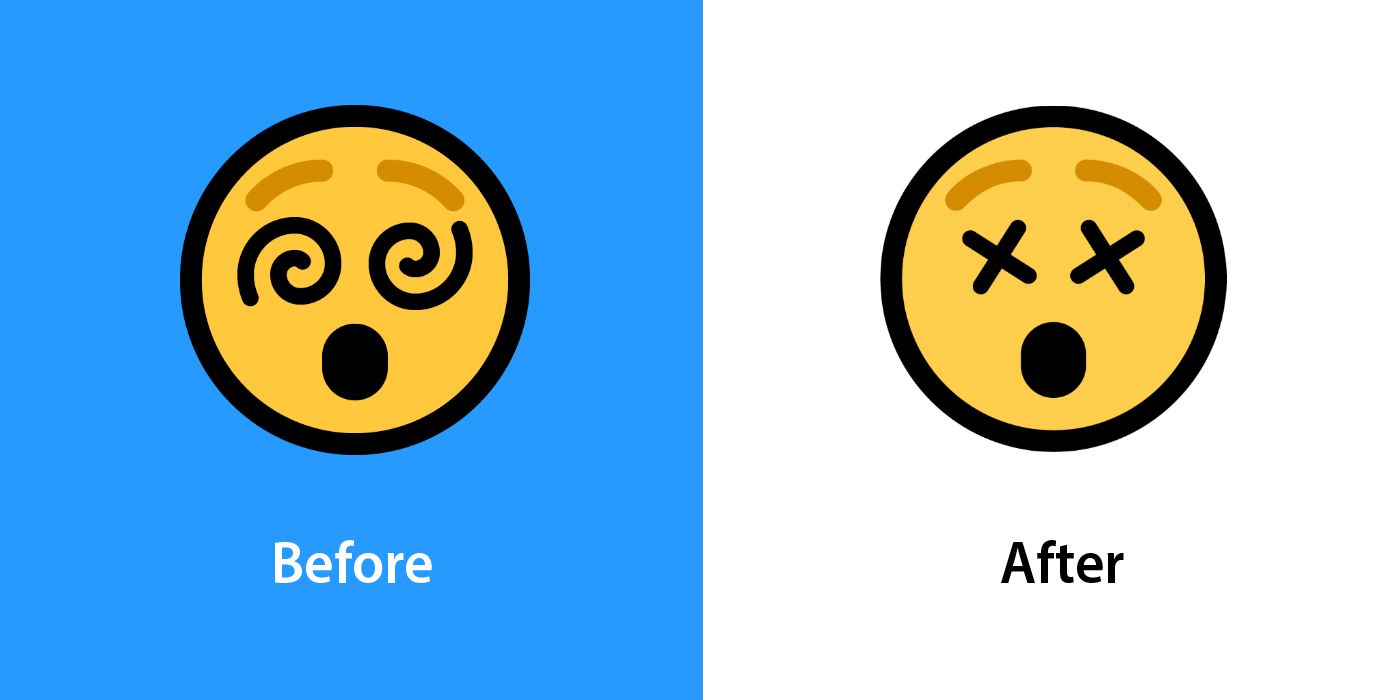 ✨ Sparkles's four-point stars are now all yellow instead of multi-colored.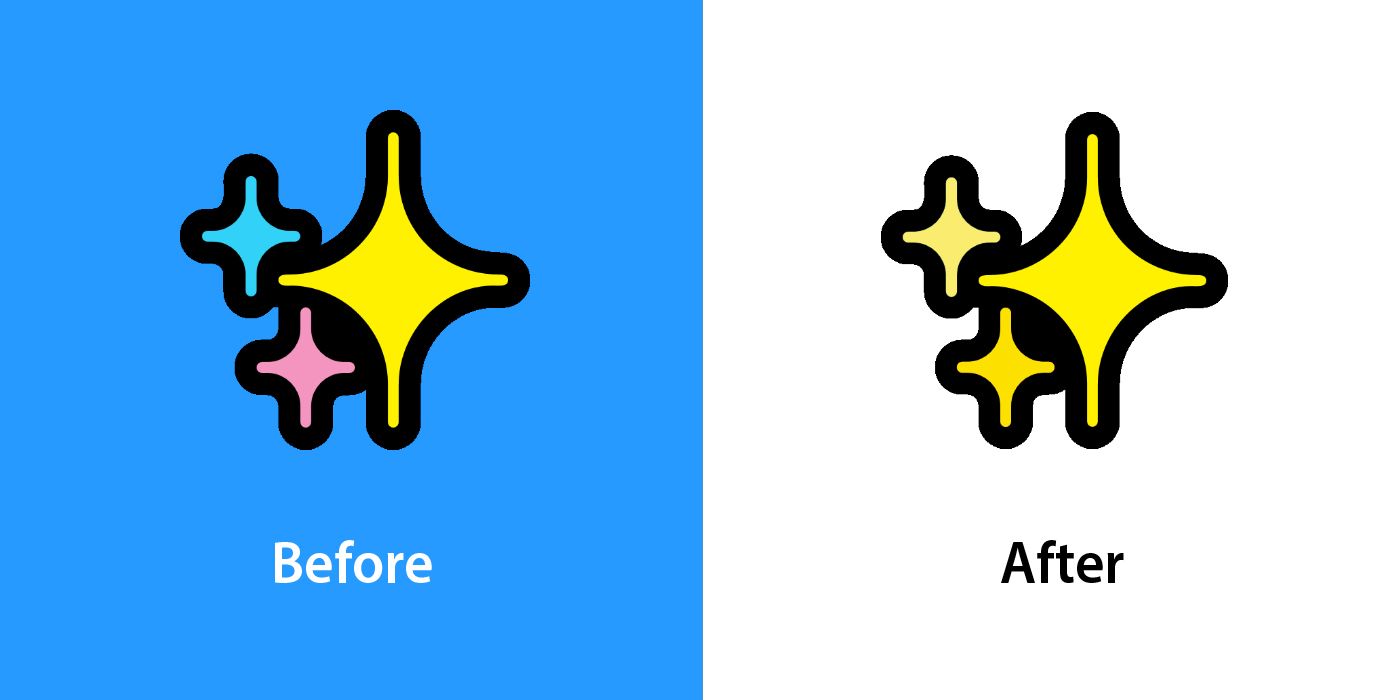 👨 Man no longer has a moustache.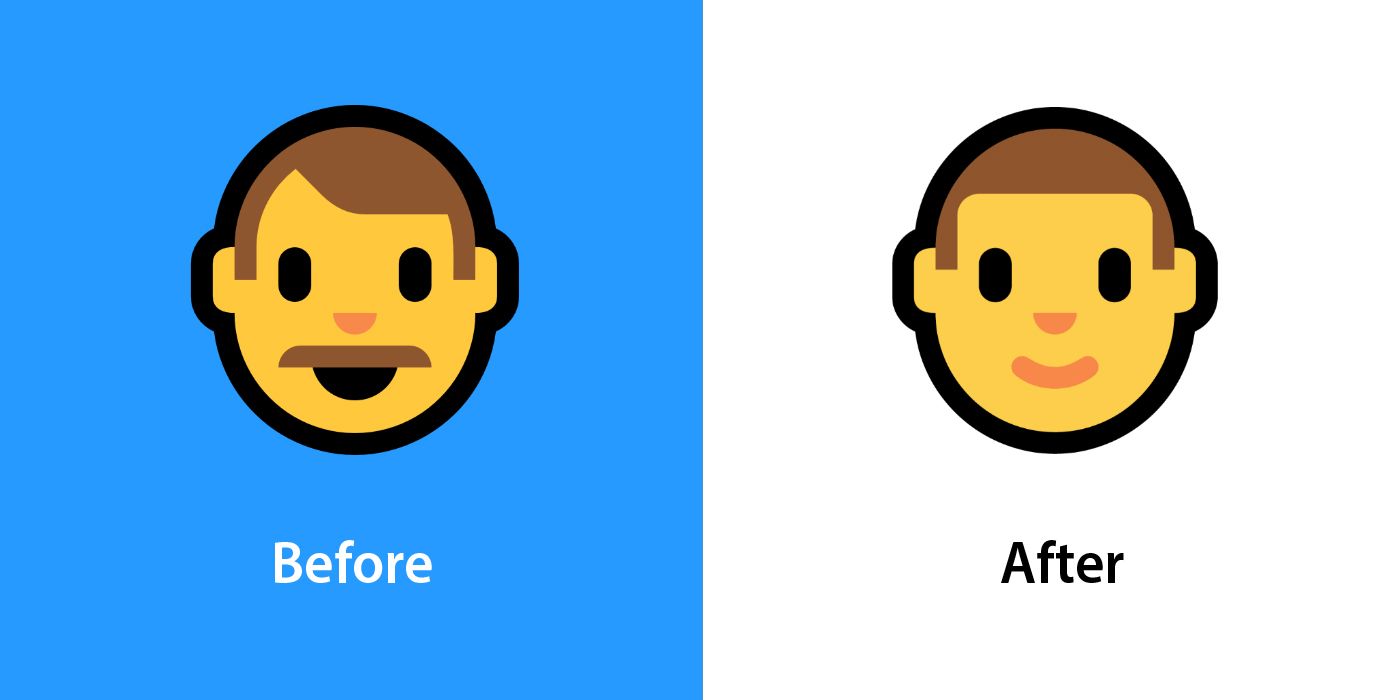 👽 Alien now has grey skin instead of green.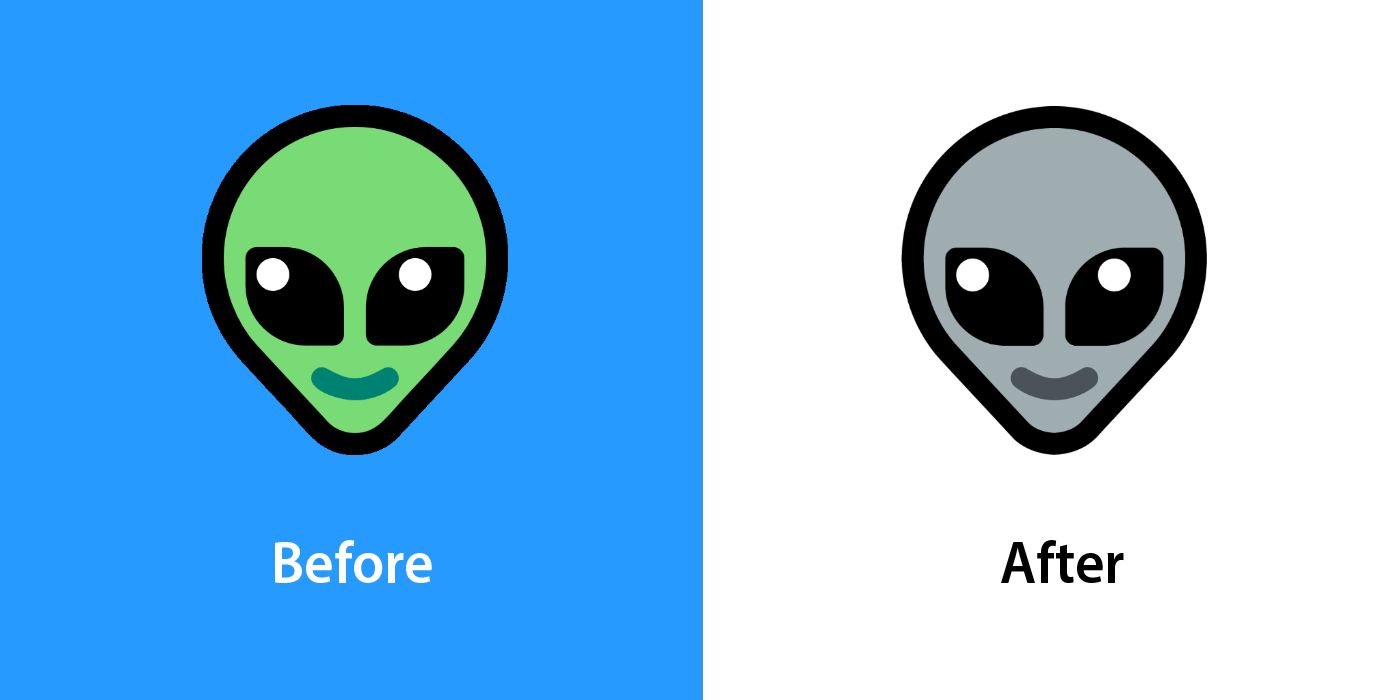 🦒 Giraffe now shows the full mammal, including its iconic long neck, instead of just its face.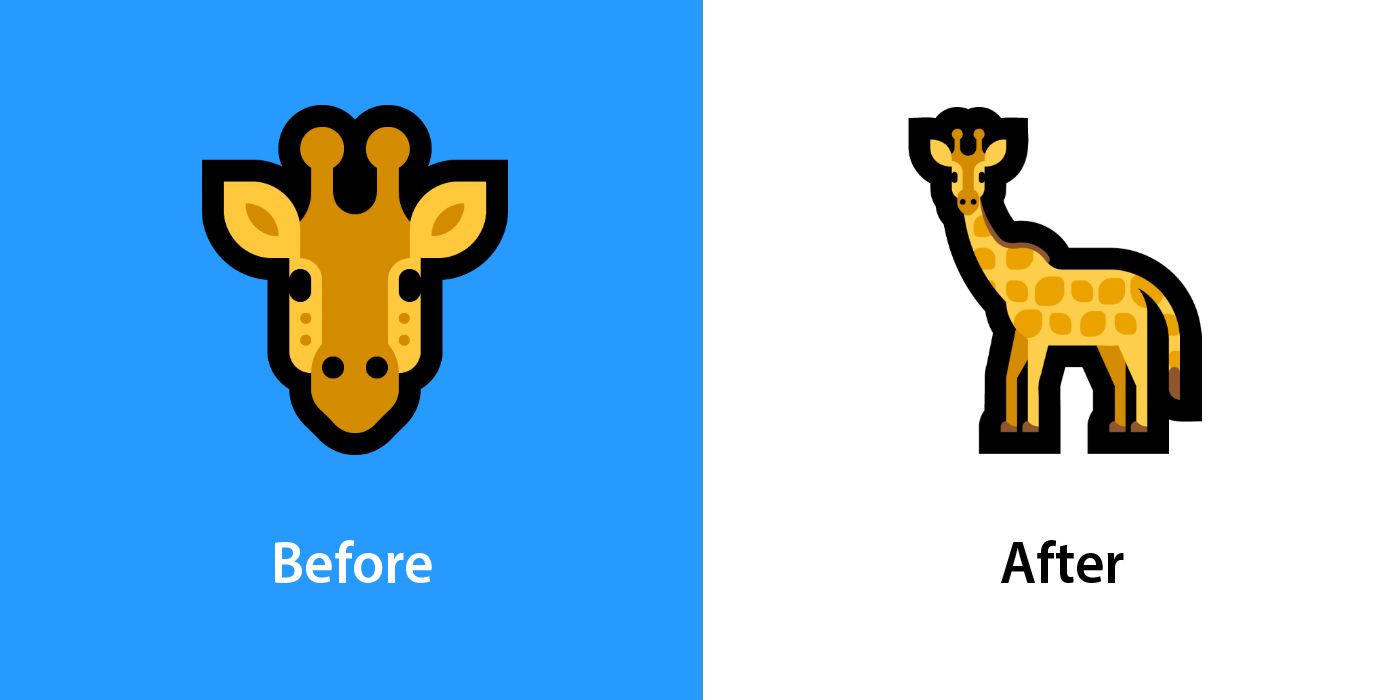 🎗️ Reminder Ribbon is now yellow instead of pink, as per other vendors' designs.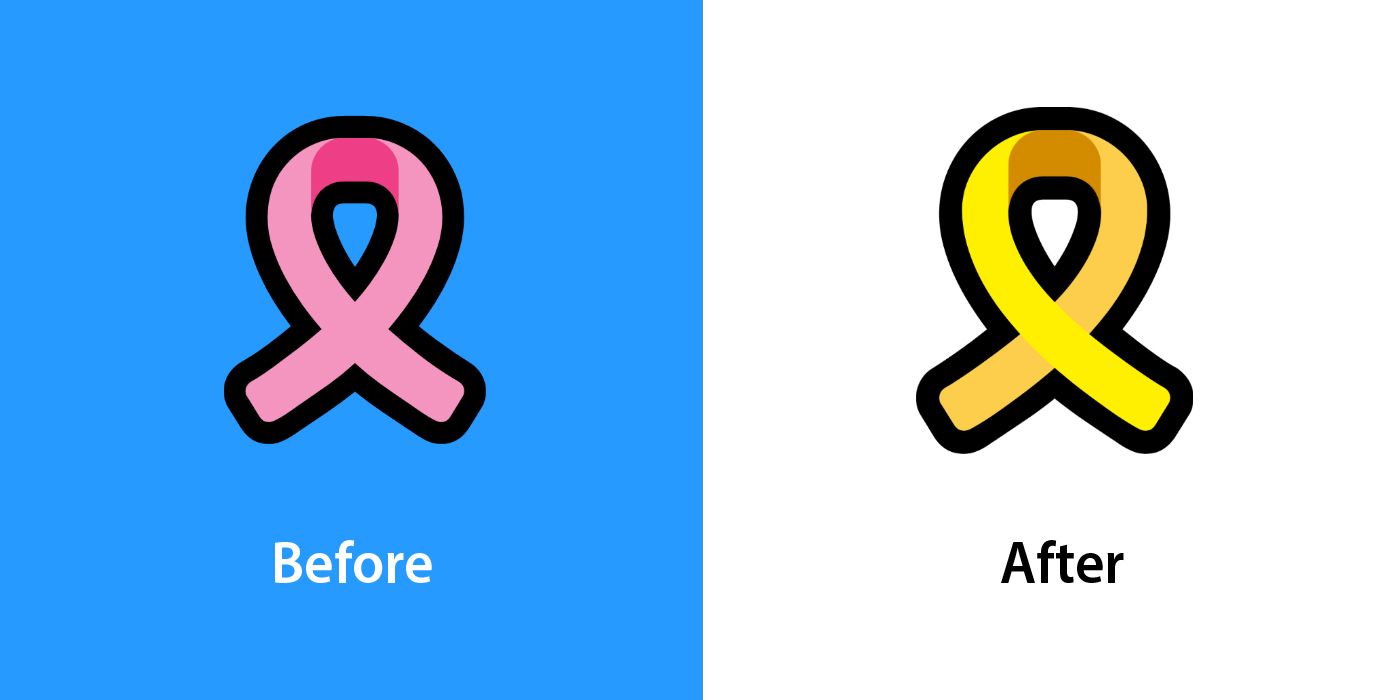 🪒 Razor is now a safety razor instead of a straight razor.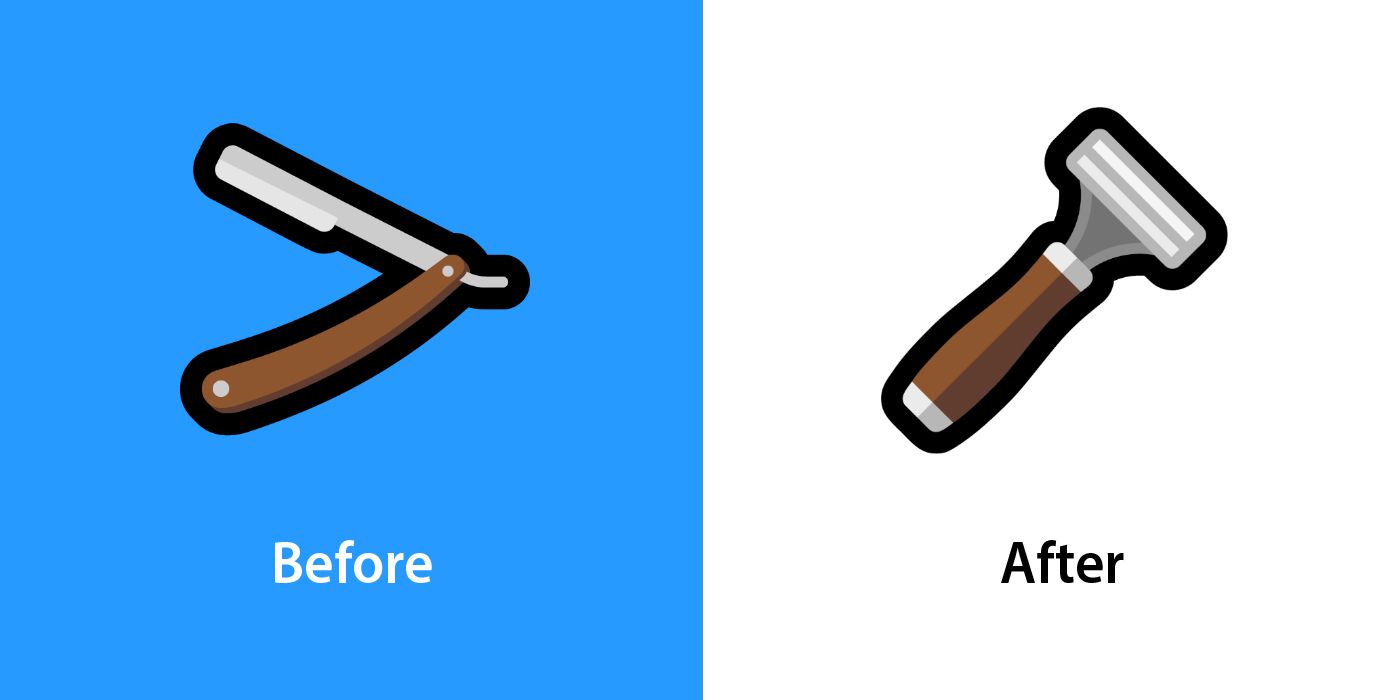 📶 Release
Windows 11 is now available as a free update for Windows 10 users in select regions, with global rollout continuing over the next few weeks.
Those using Windows Insider builds would have already received this update at various stages over the past few months, varying based on the fast or slow ring options.
📖 Read More
---