Samsung One UI 5.0 Emoji Changelog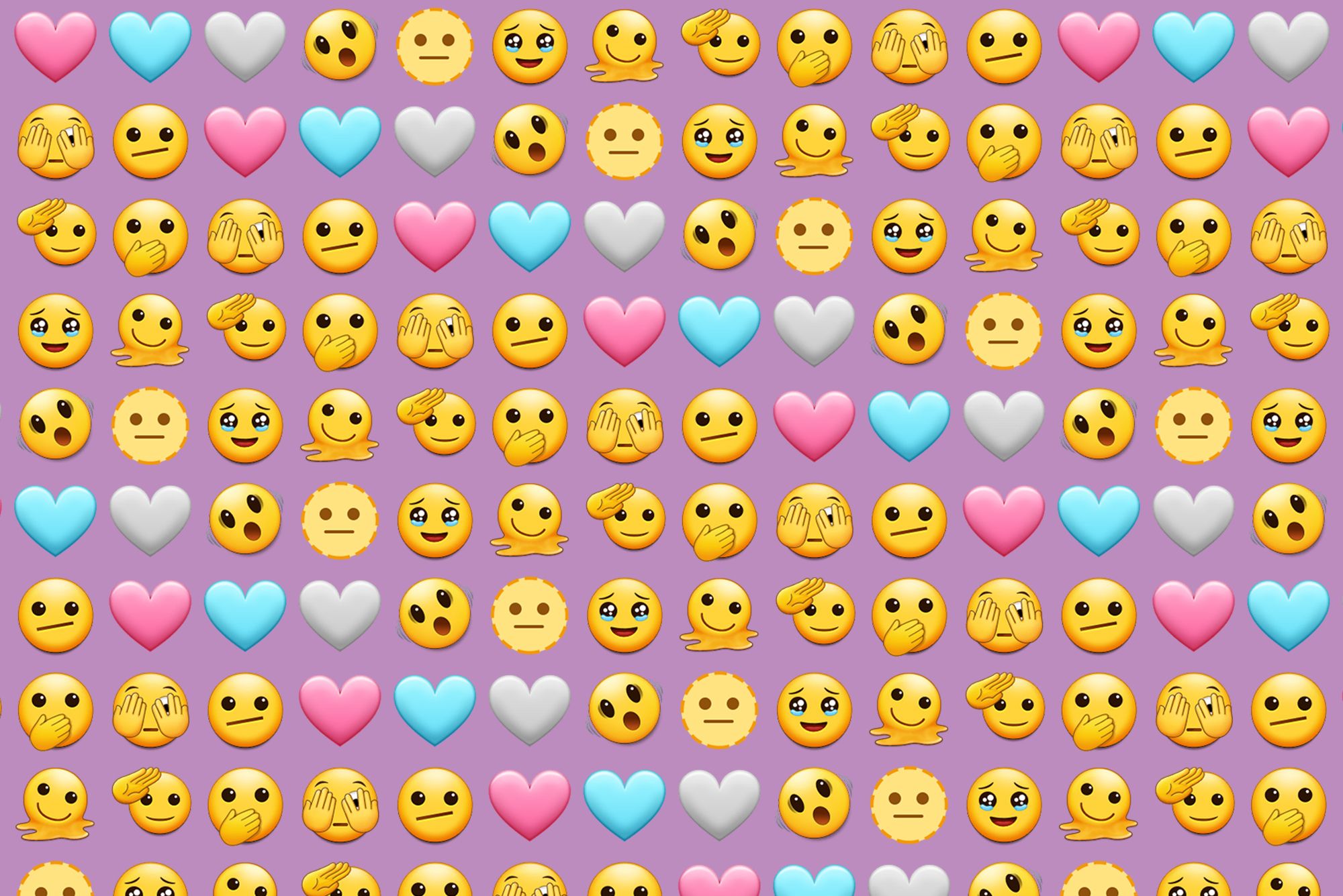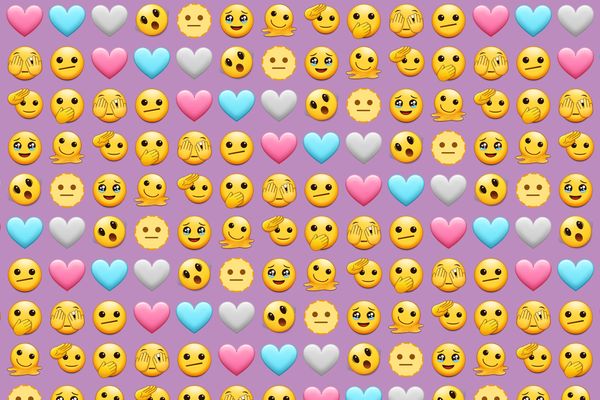 Today Samsung has officially begun rolling out their support for Android 13 via their One UI 5.0 update. This update introduces support not only for 2021 emoji recommendations such as the 🫠 Melting Face and 🫶 Heart Hands, but also emojis from the recent 2022 list such as the Shaking Face and the plain Pink Heart.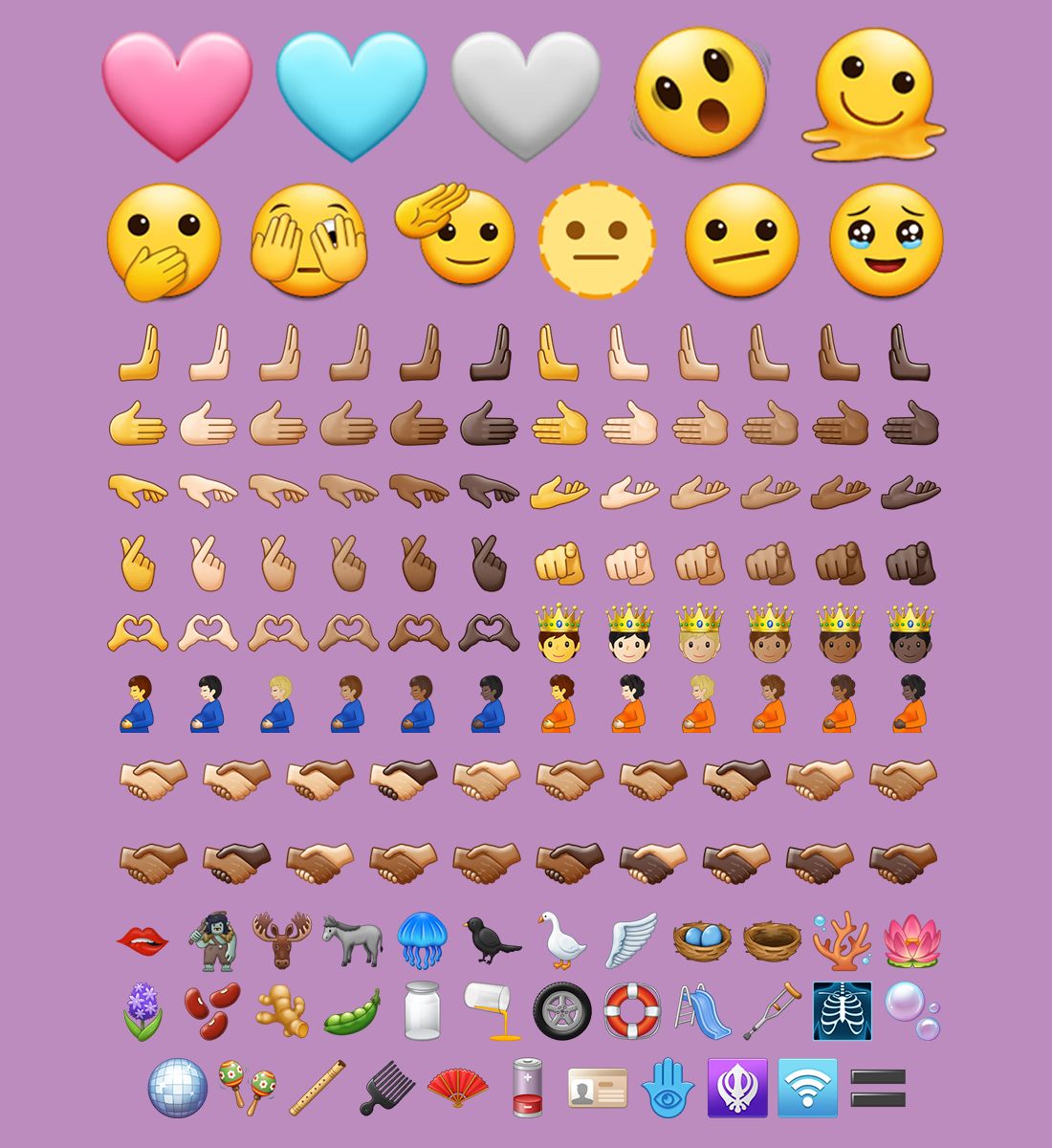 This means that Samsung is the first emoji vendor to support the latest batch of emoji recommendations - Emoji 15.0 - across their devices.
This is a significant departure from Samsung's release schedule of recent years, where Samsung users were often left waiting roughly a year before their device's native emoji font provided support for Unicode's recommendations.
🆕 New
Today's One UI 5.0 update contains a total of 138 new emojis: 107 from last year's Emoji 14.0 and all 31 from this year's Emoji 15.0.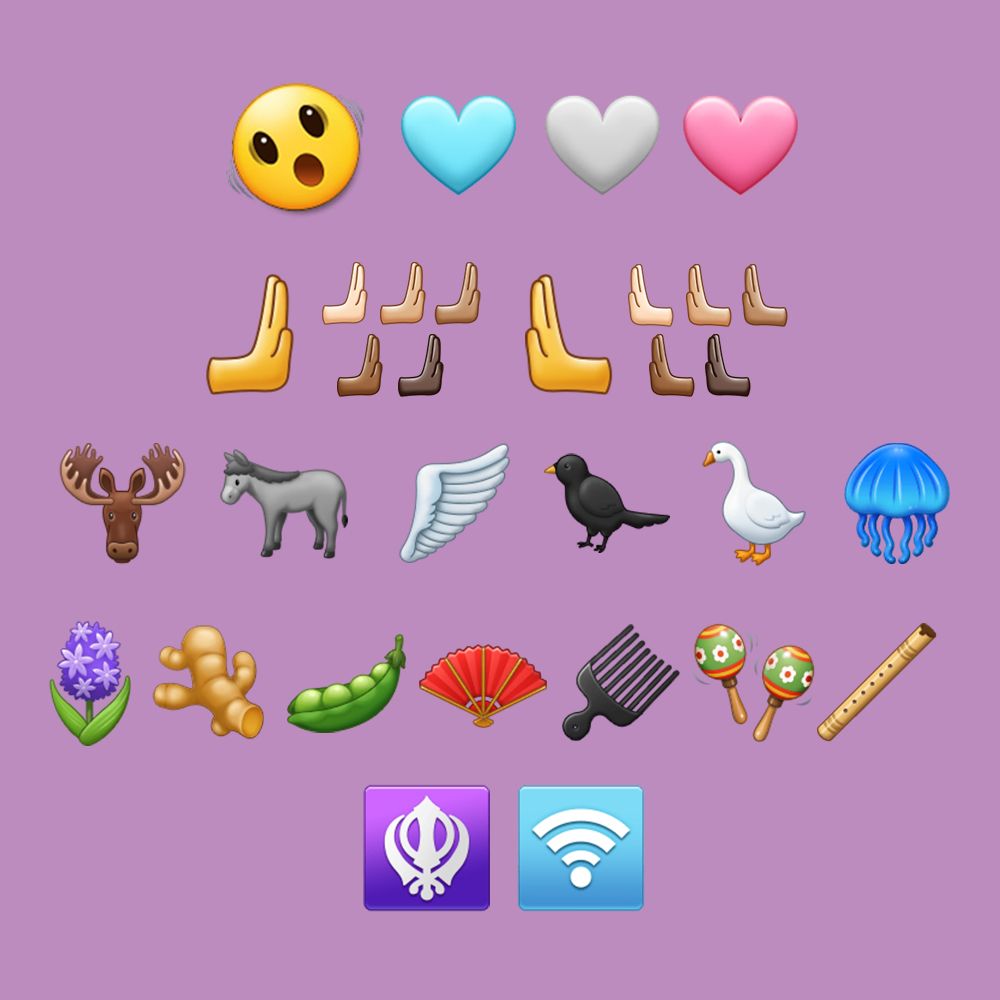 While Emoji 14.0 recommended a total of 112 new emojis, Samsung devices have supported single skin tone variants of the 🤝 Handshake emoji (e.g. 🤝🏻 Handshake: Light Skin Tone) since late 2016.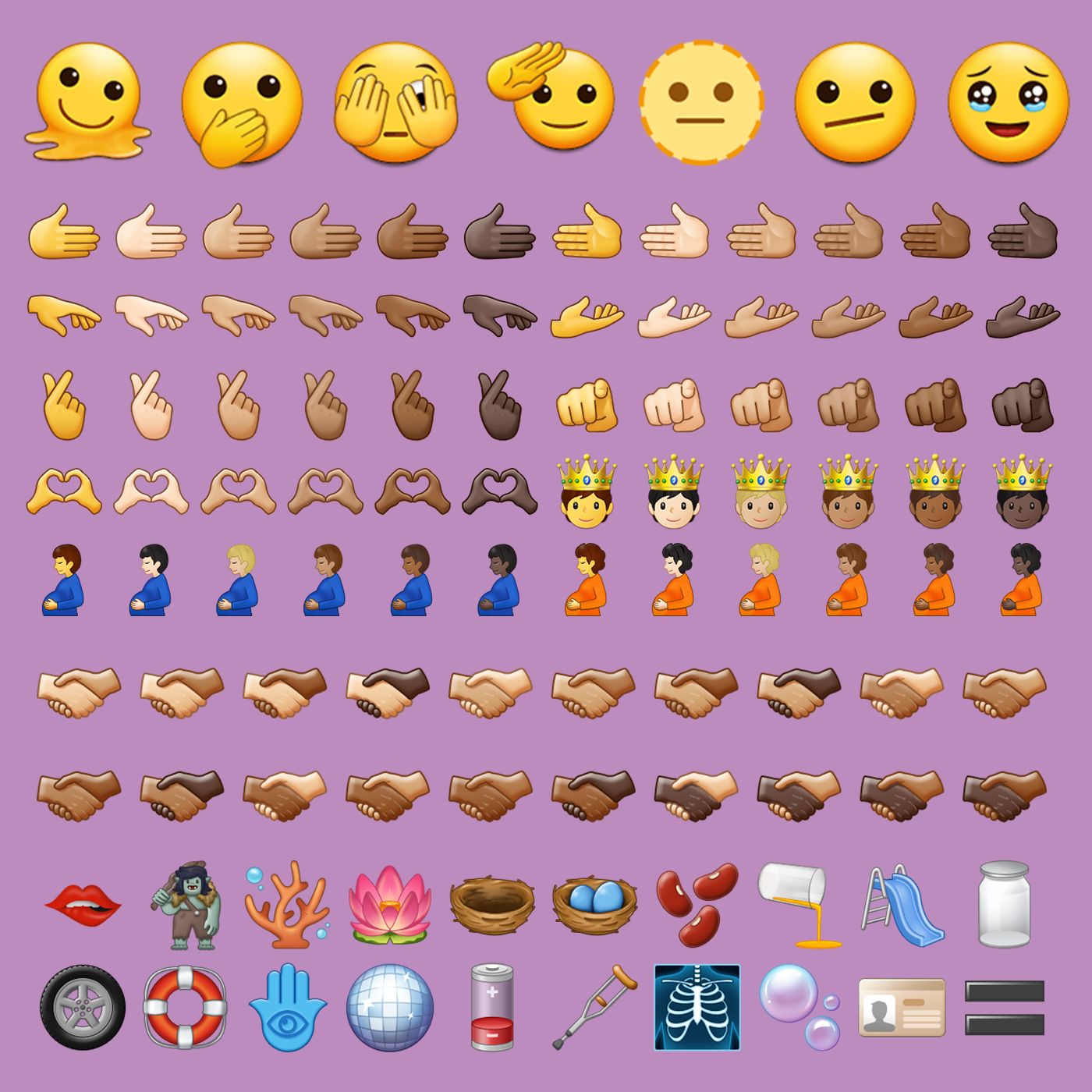 That's not to say that this update will be the first time Samsung users will be seeing all of the new emojis within today's One UI 5.0 update: those running Android 12 via One UI 4.0 and above will most likely have experienced Google's Noto Color Emoji designs for 2021's Emoji 14.0 recommendations.
A total of eight new smileys make their debut within Samsung native emoji design within One UI 5.0: seven from 2021's Emoji 14.0 list and the 🫨 Shaking Face emoji from this year's Emoji 15.0.
These come alongside three new colorful heart emojis from Emoji 15.0, including the long-requested plain 🩷 Pink Heart.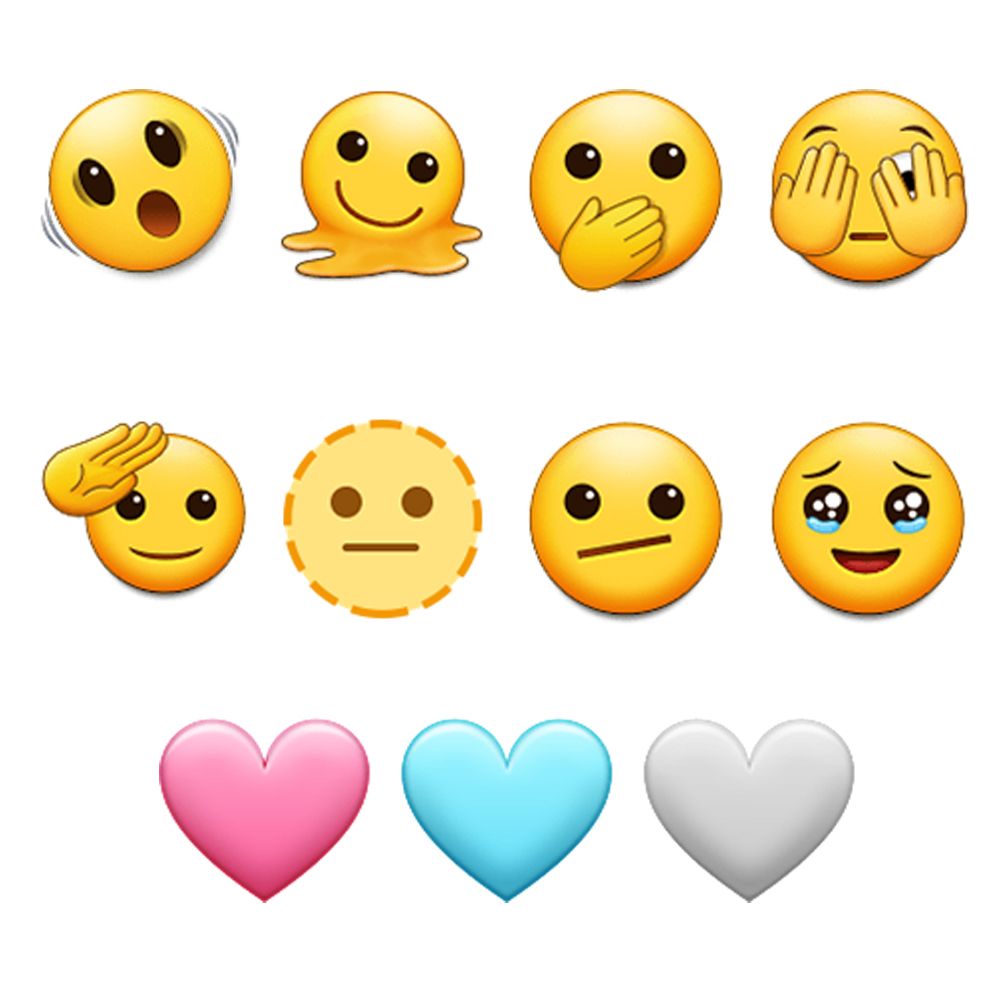 Next, nine brand new hand gestures: seven from Emoji 14.0 and two from Emoji 15.0 (namely 🫸 Rightwards Pushing Hand and 🫷 Leftwards Pushing Hand).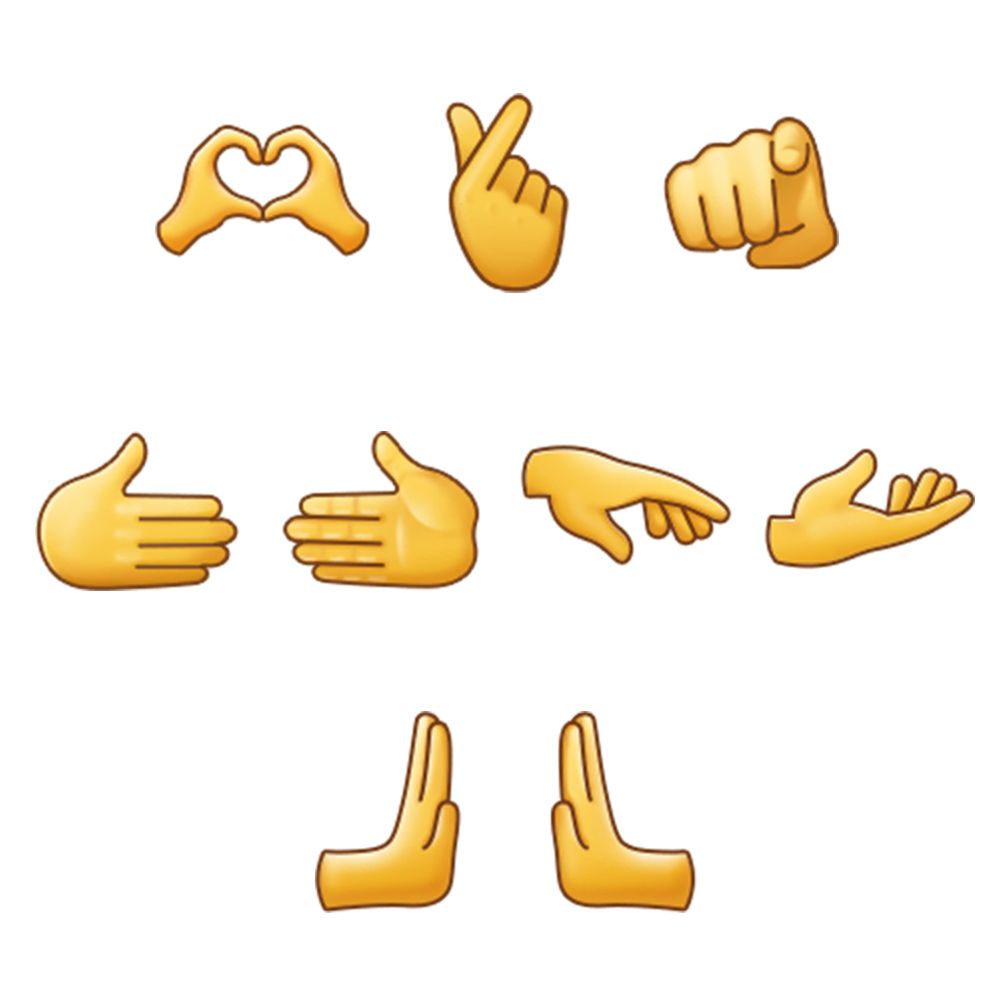 Additionally, there are 20 new skin tone modifier variations of the 🤝 Handshake emoji as recommended in the 2021 emoji list.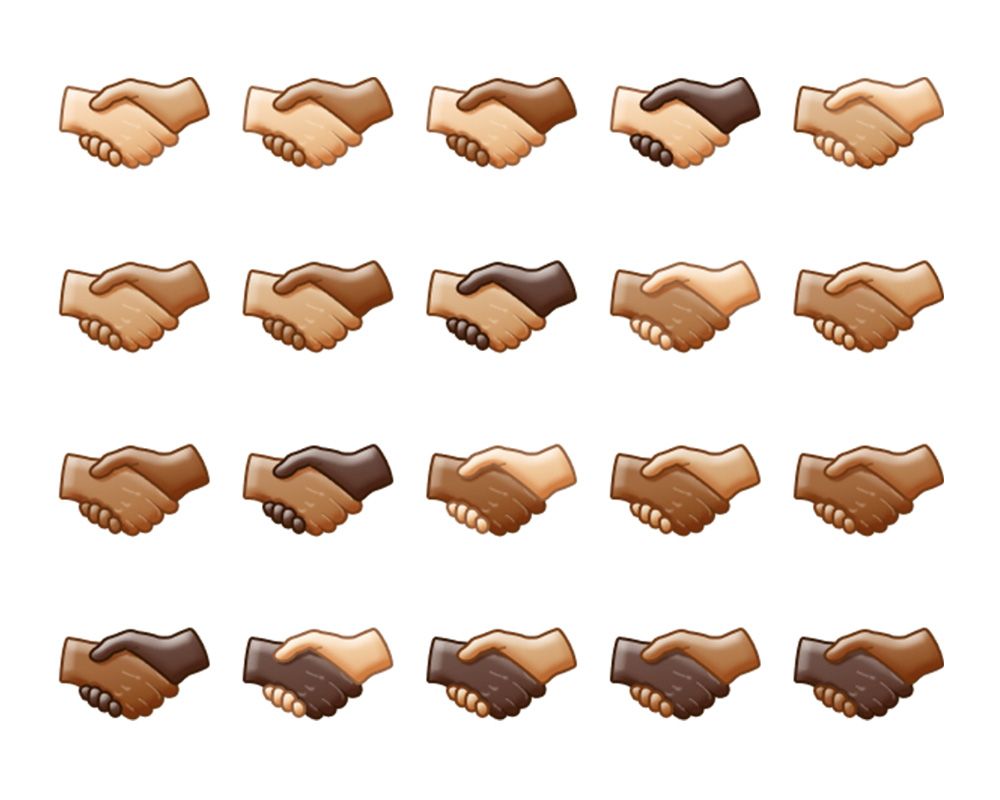 As mentioned above, Samsung has supported single skin tone versions of the 🤝 Handshake since late 2016's TouchWiz 7.1 update.
Three new people emojis have been also been added to Samsung's emoji set: the gender-neutral 🫅 Person with Crown and 🫄 Pregnant Person, as well as the 🫃 Pregnant Man. Each of these is drawn from 2021's Emoji 14.0 recommendations.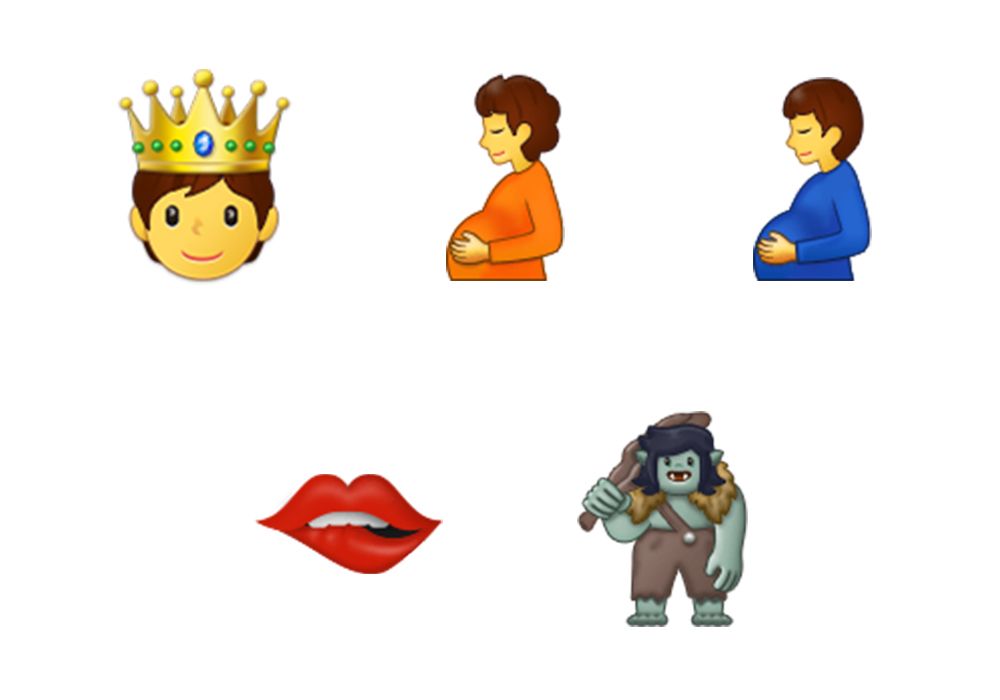 The update also includes a disembodied 🫦 Biting Lip and the 🧌 Troll fantasy creature.
🐻 Animals & Nature has received 11 new additions: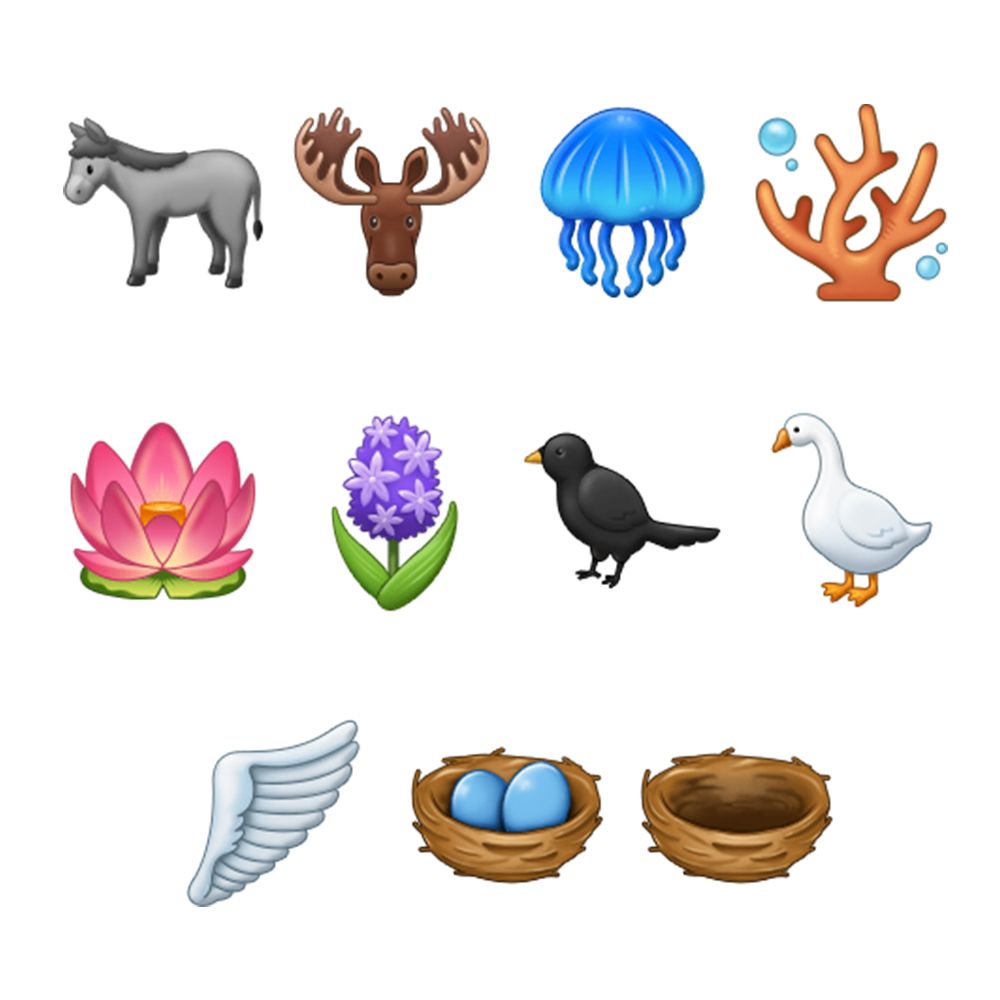 Rounding out the new emojis in One UI 5.0 are 22 additions across the 🍔 Food & Drink, 💡 Object, and 🔣 Symbol categories: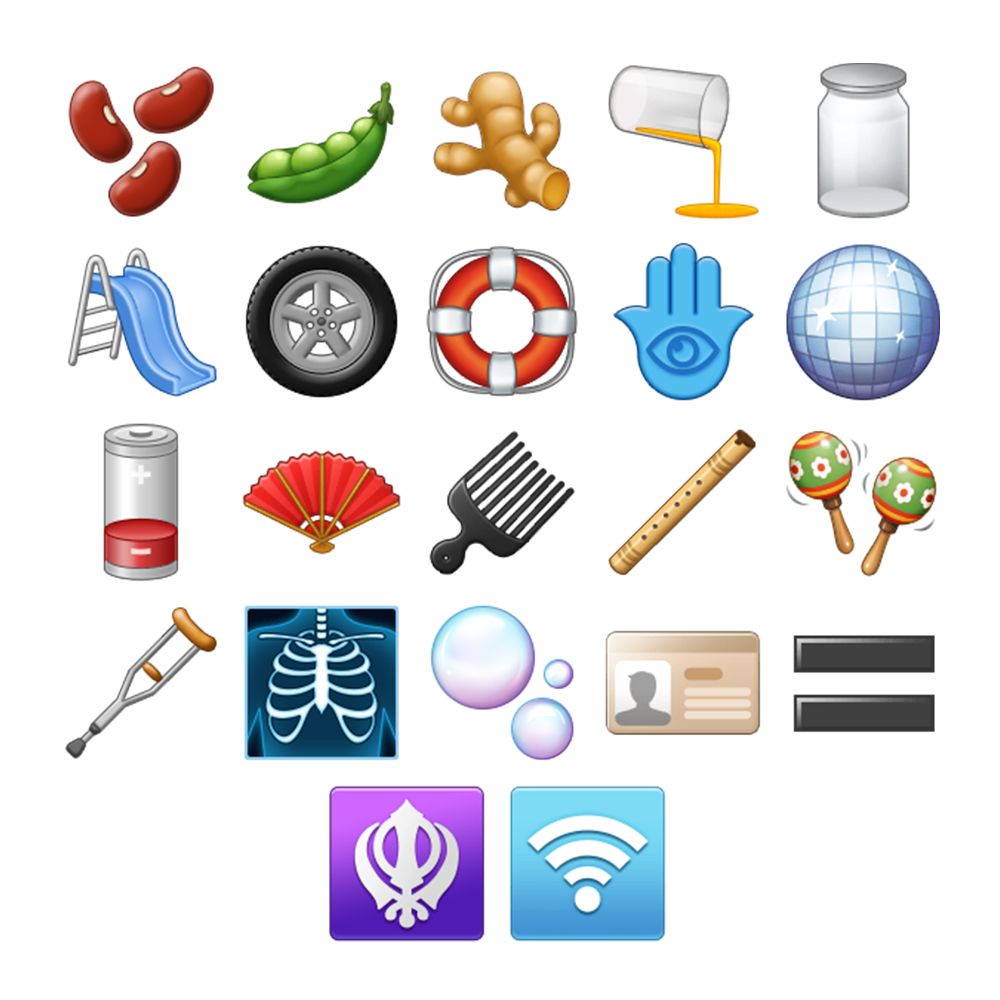 🆙 Changed
Following in the steps of many other many vendors since early 2021, Samsung One UI 5.0 updates the 💉 Syringe emoji to remove its blood-red contents and droplets.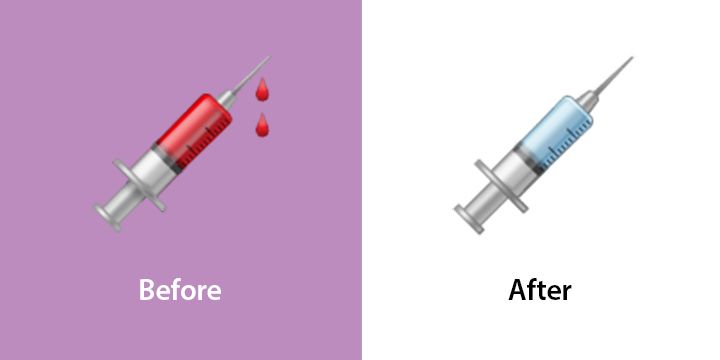 The ✨ Sparkles emoji has been revised just months after it was changed to better match the designs of other vendors.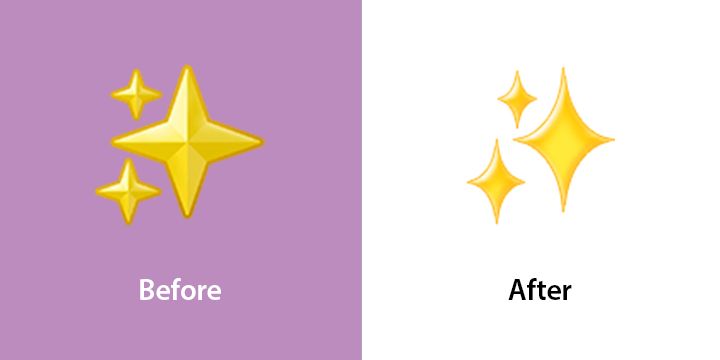 Additionally, this update corrects a design implementation bug in the Samsung emoji set since late 2021's One UI 4.0.
The 🧔 Person: Beard emoji now has a gender-neutral design, while 🧔‍♂️ Man: Beard is now displayed with the more expectedly male design that 🧔 Person: Beard originally debuted in 2018's Samsung Experience 9.0.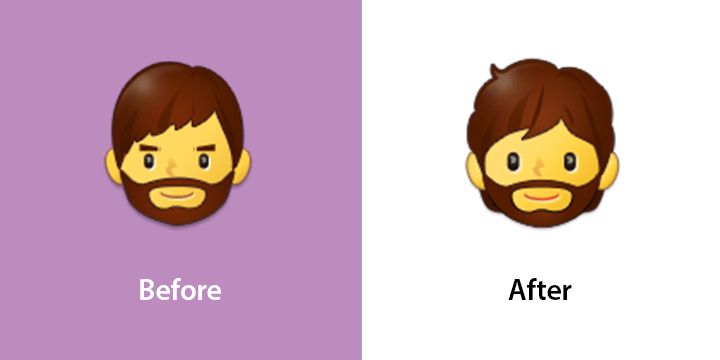 👶 Baby no longer has a pacifier.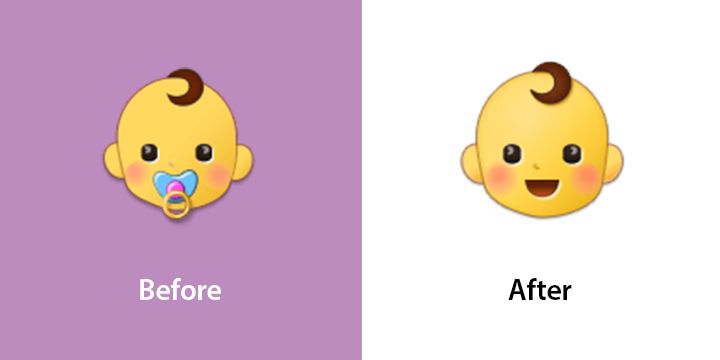 😈 Smiling Face with Horns no longer has white pupils and has had its coloring reworked.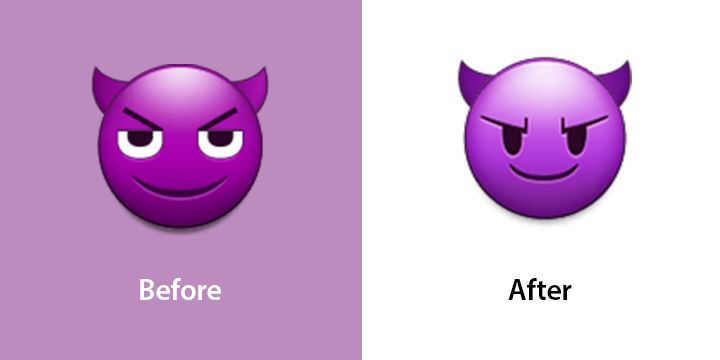 A similar change has also been made for 👿 Angry Face with Horns.
👾 Alien Monster is now a pixellated Space Invaders-esque creature, as per other vendors.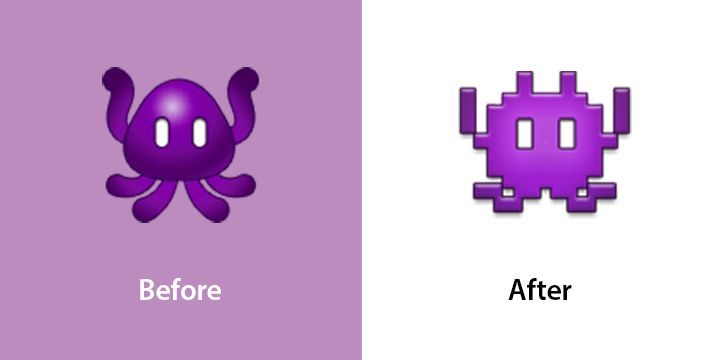 🤚 Raised Back of Hand now correctly displays the back of a hand.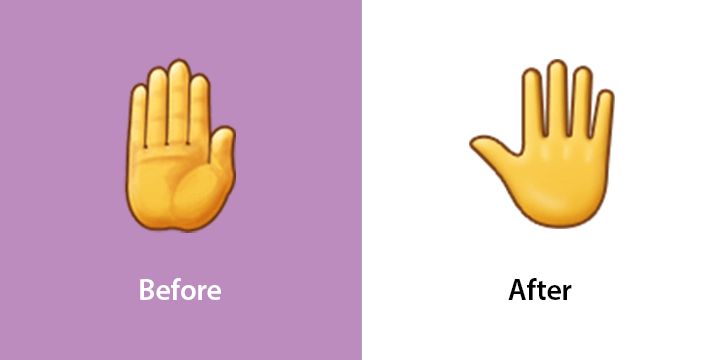 🤳 Selfie now resembles larger-screened mobile devices such as the Galaxy S22.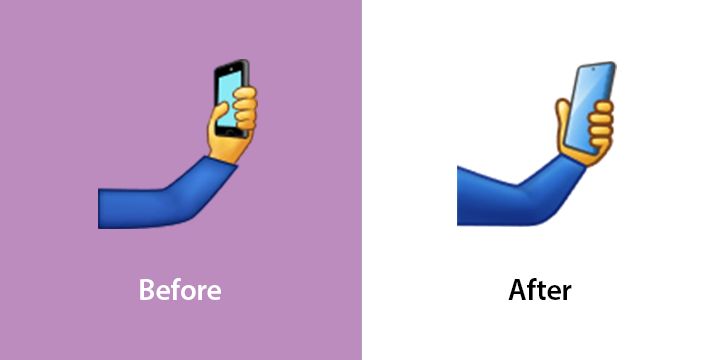 A similar change has been made to 📱 Mobile Phone and 📲 Mobile Phone with Arrow.
🦶 Foot is now pointing to the right instead of to the left.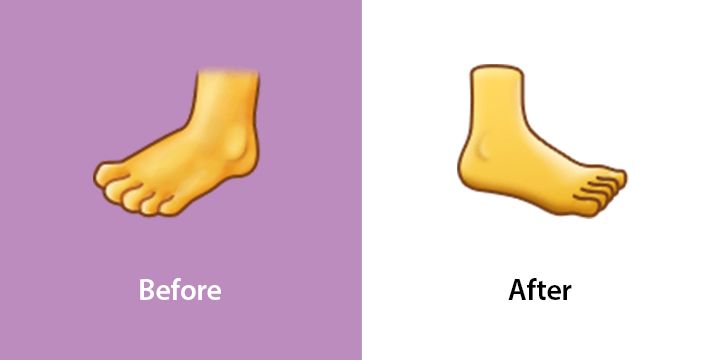 🦴 Bone is now grey instead of brown.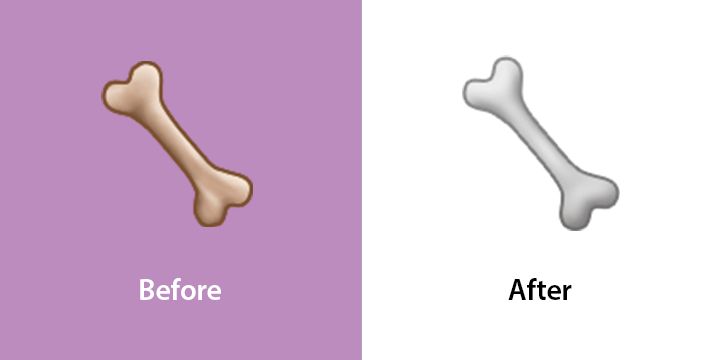 🦒 Giraffe now displays the full animal, as per other vendors' designs.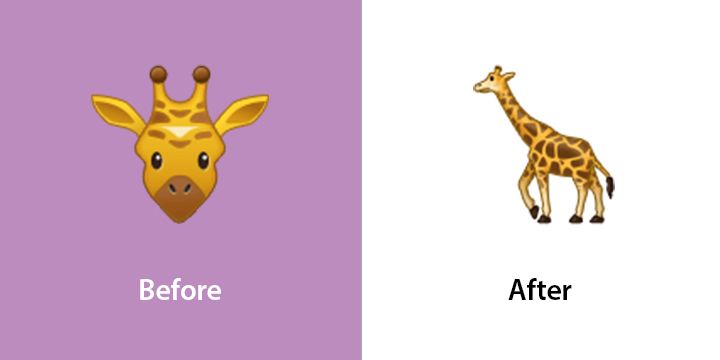 🦏 Rhinoceros now shows the full animal, as per other vendors.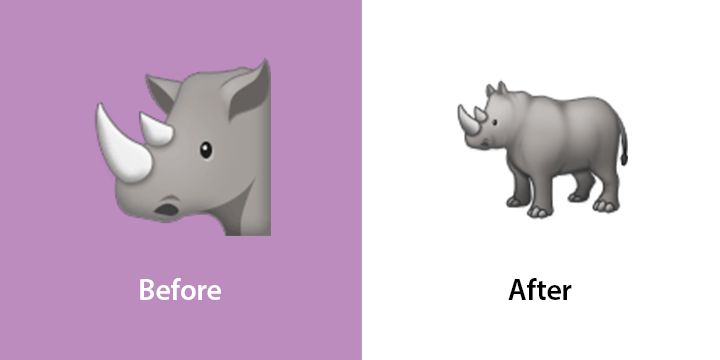 🦜 Parrot has..., making it more similar to Apple and Google's designs.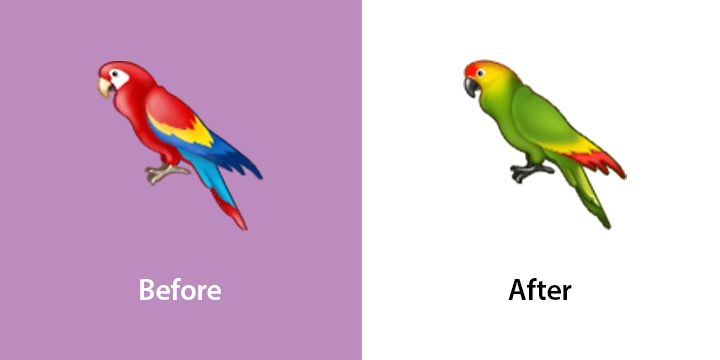 🪲 Beetle is now green, as per most other vendors.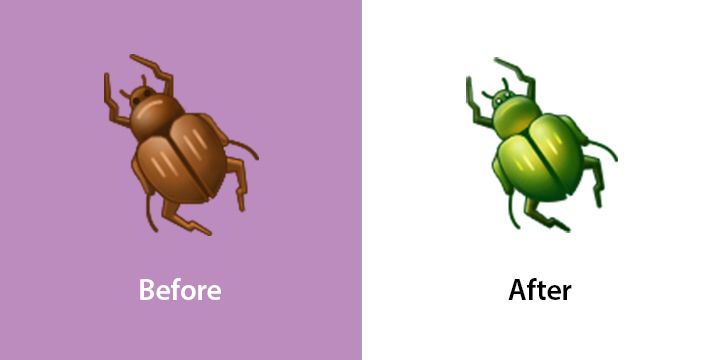 👘 Kimono is now blue instead of a reddish pink.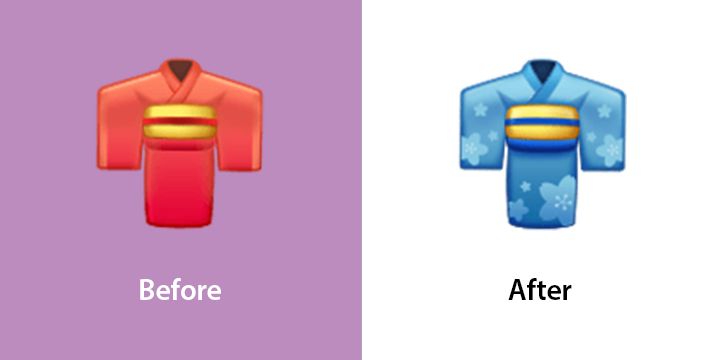 🥿 Flat Shoe is now blue instead of pink.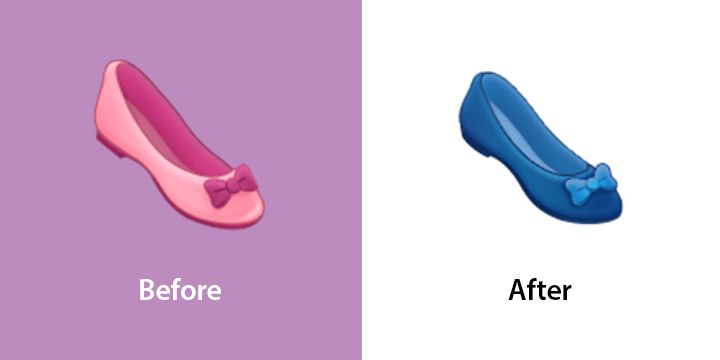 🩰 Ballet Shoes now have bows on the vamp and have had their ribbon laces repositioned.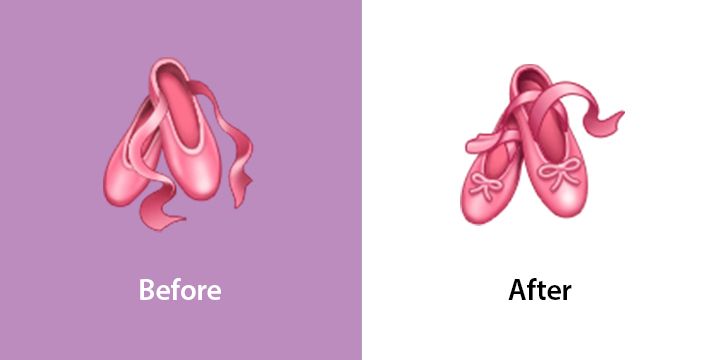 🪖 Military Helmet no longer features a camouflage design.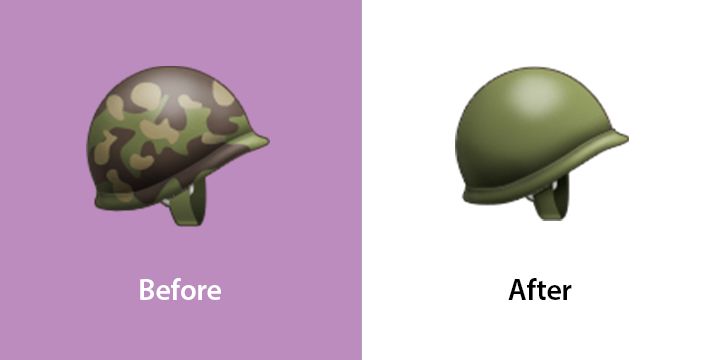 📨 Incoming Envelope is now shooting off to the right, as per other vendors.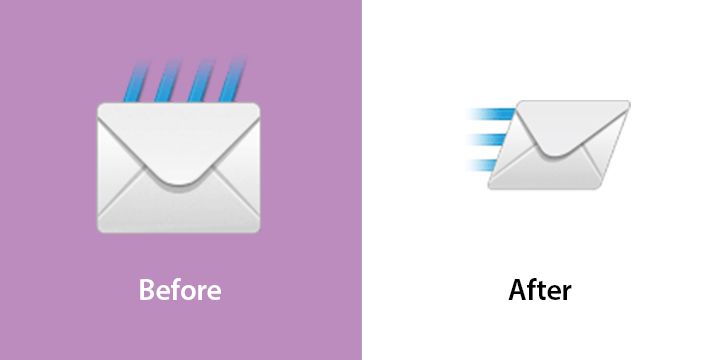 📈 Chart Increasing now has an upwards line that better matches those of other vendors.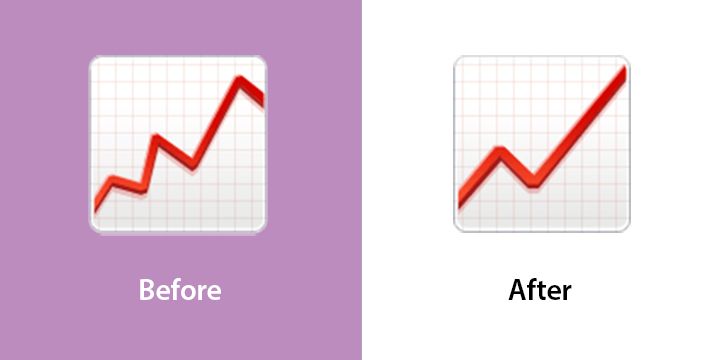 📉 Chart Decreasing now has its dowwards line better matches those of other vendors.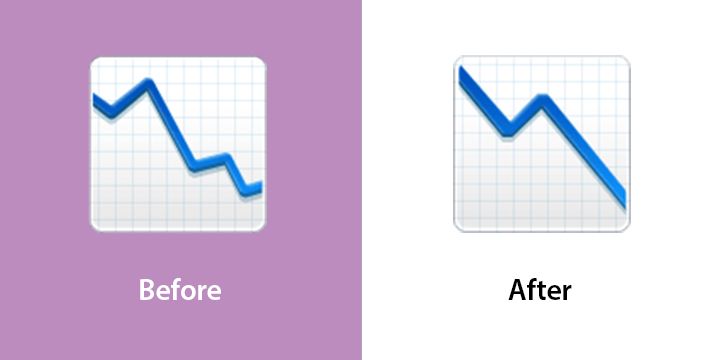 🧩 Puzzle Piece is now green instead of orange.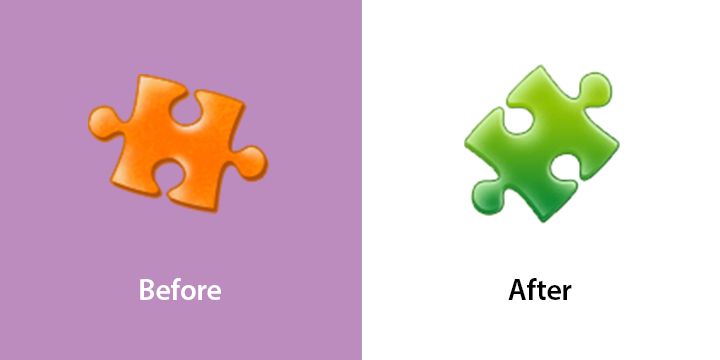 🔏 Locked with Pen now shows a full 🖋️ Fountain Pen instead of just the ✒️ Nib.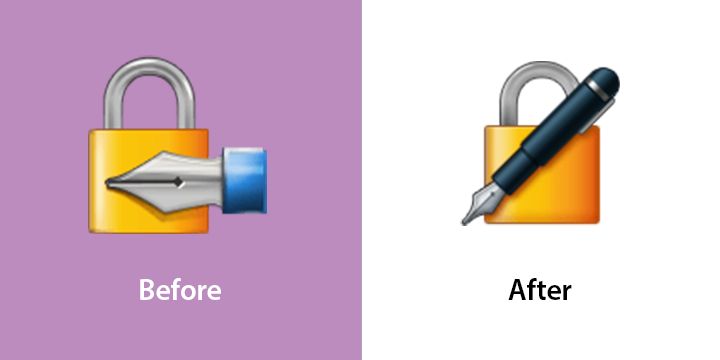 ⚕️ Medical Symbol no longer has a block purple background.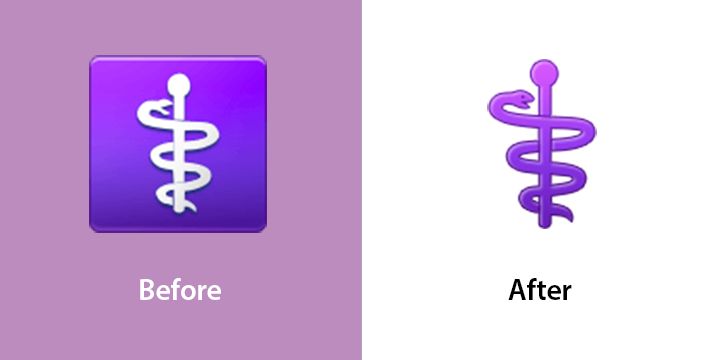 🤖 Samsung's Android Emojis
While One UI 5.0 is the first time these new emojis have been supported in Samsung's native emoji design set, it is unlikely to be the first time many Samsung users have seen many of these emojis on their devices.
However, as mentioned briefly above, many users may have already spotted the likes of 🫠 Melting Face, 🫶 Heart Hands, and 🥹 Face Holding Back Tears across platforms such as Instagram, Snapchat, the Google Chrome browser app, or within their emoji keyboard if they are using Google's Gboard mobile keyboard application.
However, these designs are not from the native Samsung emoji set - they are Google's Emoji 14.0 designs.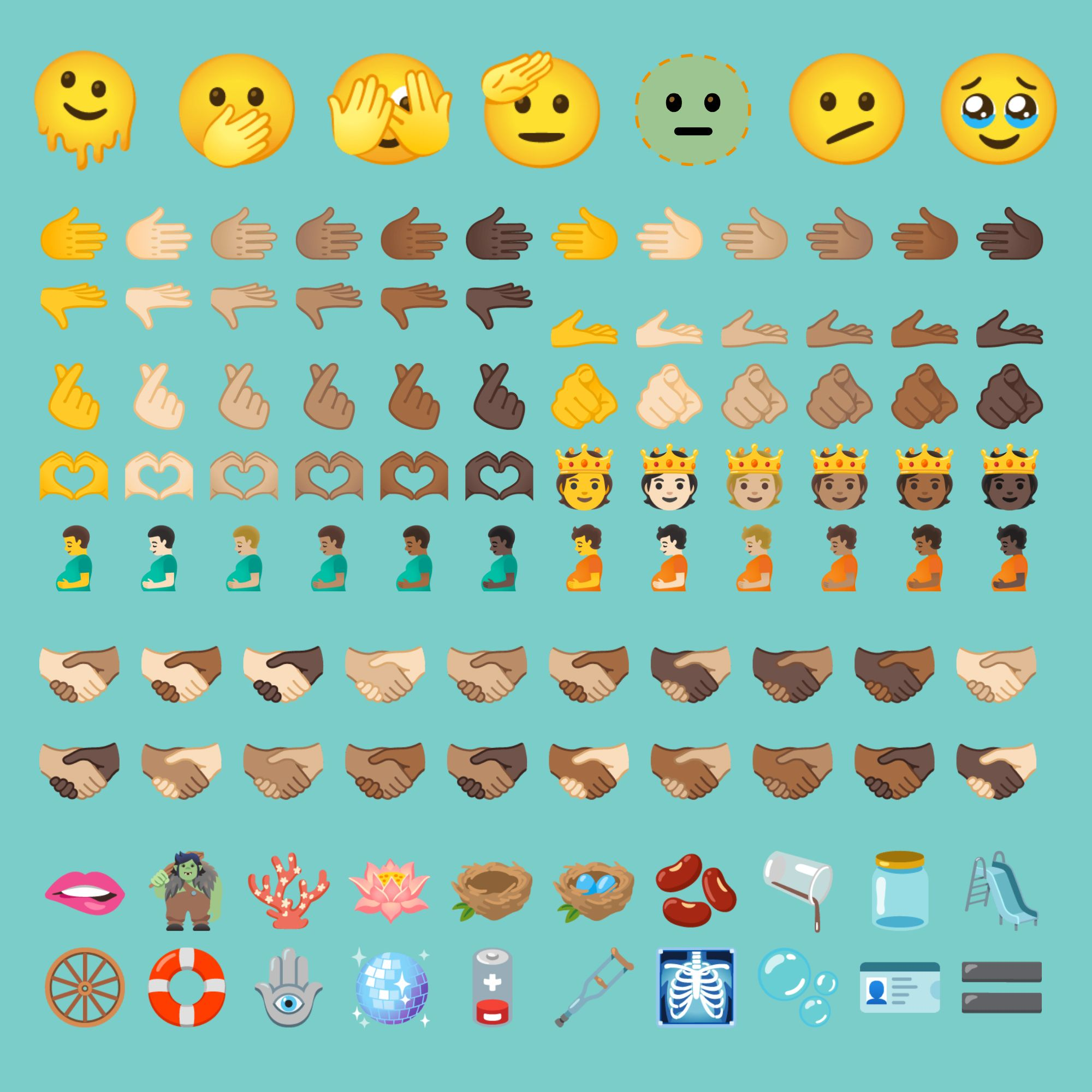 Why are Google's emoji designs appearing on my Samsung device? This is due to the expansion of the AppCompat library for Android 12 in late 2021.
This AppCompat update meant that applications running the latest version of the Android compatibility library would have access to Google's emoji designs if a device's native emoji set has yet to provide support for that particular emoji.
Since Google began rolling out its support for Emoji 14.0 back in October 2021, users of Samsung devices running Android 12 would have therefore seen Google's emoji in select applications instead of a missing character symbol.
With today's One UI 5.0 update, however, these Google designs will be replaced by the Emoji 14.0 designs from Samsung's own native emoji design set.
Additionally, while they have released their Emoji 15.0 designs via a Noto Color Emoji font file, Google have yet to formally begin the rollout of their Emoji 15.0 support across their various devices and platforms.
This means that in a significant departure from previous years' emoji releases, Samsung users are the first to experience support for the latest emoji recommendations from Unicode within their devices' native font.
📶 Release
The rollout of Samsung's One UI 5.0 update has begun today for the Galaxy S22, S22+, and S22 Ultra devices in select regions.
The rollout of One UI 5.0 is expected to continue over the next number of weeks and months, with rollout varying by device and region across 2022.
📖 Read More