✨ Samsung's Shiny New Sparkles Emoji ✨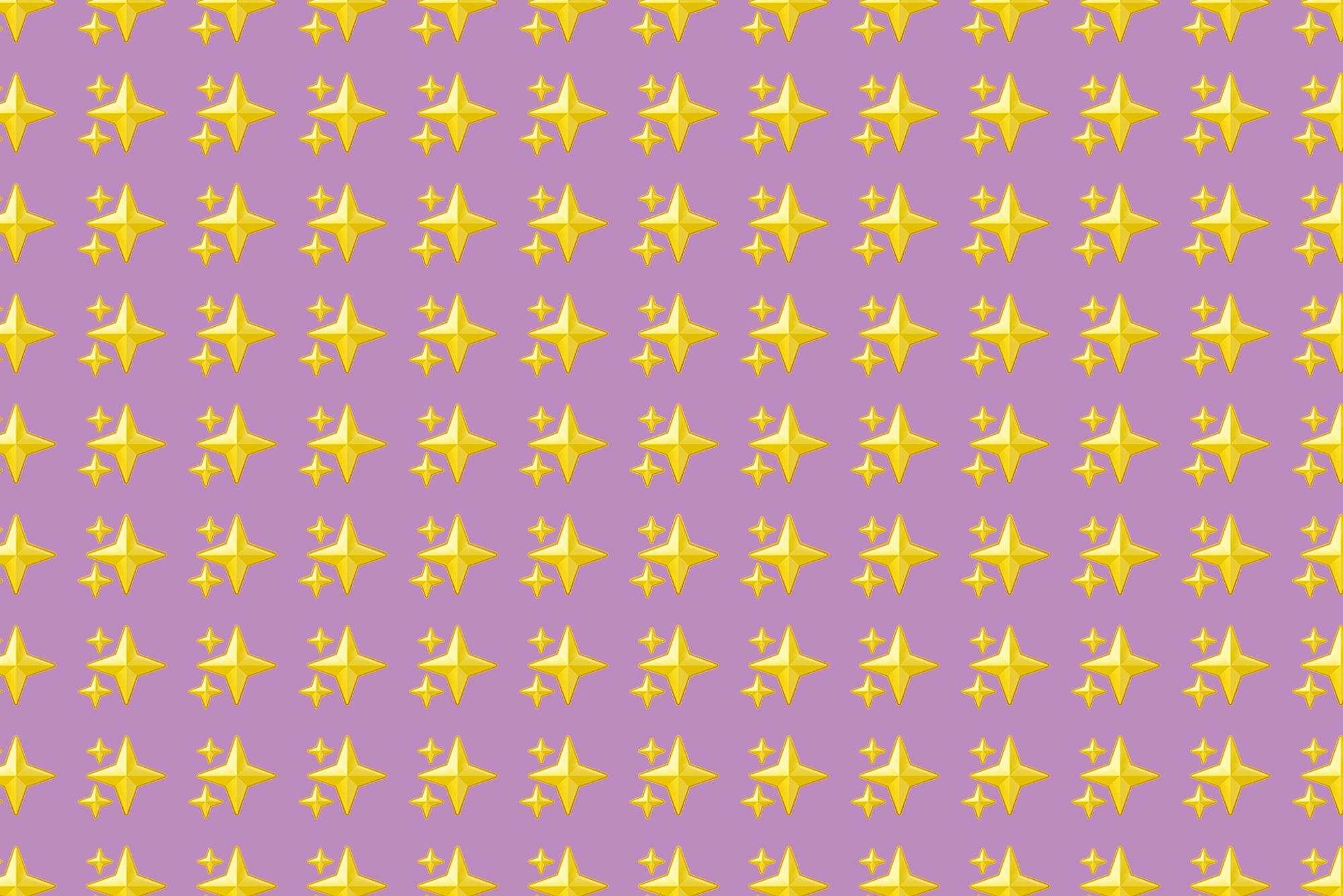 Over the last number of weeks Samsung has been quietly rolling out a small emoji update with a big implication: the design of incredibly popular ✨ Sparkles emoji now matches that of other major emoji vendors.
Prior to this update, the ✨ Sparkles emoji has maintained the same design across each of Samsung's many devices and updates since the vendor's first emoji set debuted in 2013.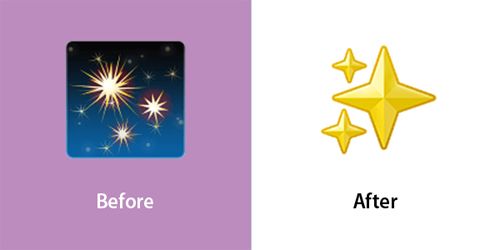 As shown above, this historic design displayed three central sparkles against a night sky.
This backdropped design more so suggested 🎆 Fireworks or 🎇 Sparklers than the design of other vendors, which have more closely echoed the emoji's original Japanese designs from Softbank, DoCoMo, and au by KDDI.


You can read about the origins and historic uses of the ✨ Sparkles emoji here.
Samsung's emoji designs have previously been the subject of much bemusement, with many designs once being highly divergent from those of other major emoji vendors.
However, since 2018 Samsung has implemented a series of emoji updates that converged their designs with those of other major vendors, though until this most recent update the ✨ Sparkles emoji had remained oddly divergent.
Today the ✨ Sparkles emoji can be considered consistent in design across all major emoji vendors.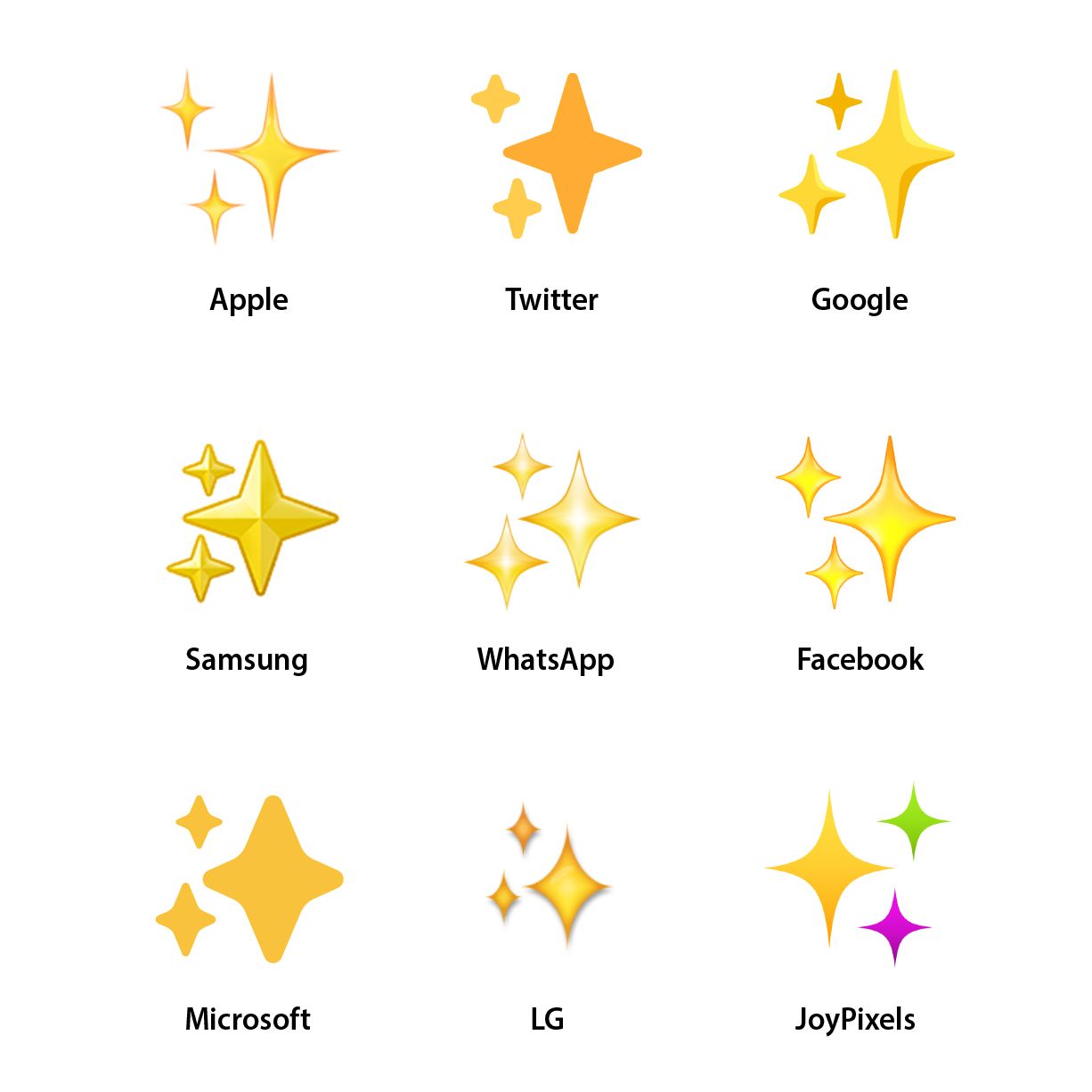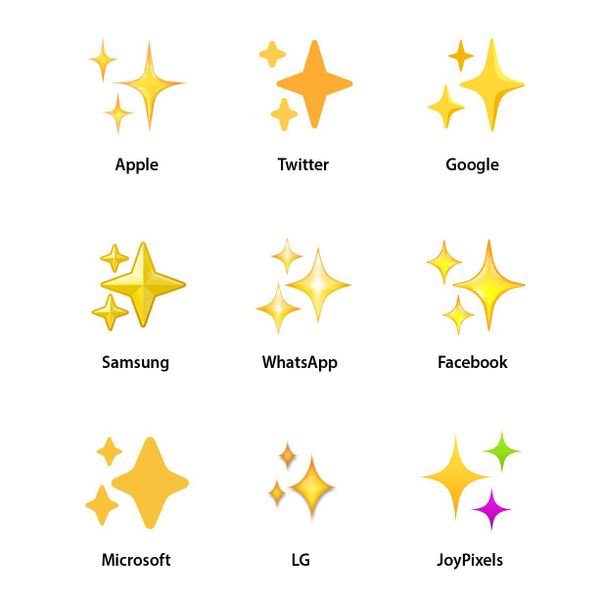 Why this design change has only occurred now, and in isolation, is unclear.
It is however possible that this change was partially influenced by the ✨ Sparkles emoji's current level of popularity, with ✨ Sparkles being the third most popular on Twitter since October 2021.
📶 Release
This minor emoji update began to roll out to select Samsung devices alongside a security patch in mid-January, seemingly beginning with the Galaxy Note series of devices alongside their Android 12 update.
The update has continued to become available for further devices in February 2022, also alongside a security update.
The rollout of this update is expected to continue over the next number of weeks and months, with rollout varying by device and region across 2022.
📖 Read More