One Step Closer to 2019 Emoji List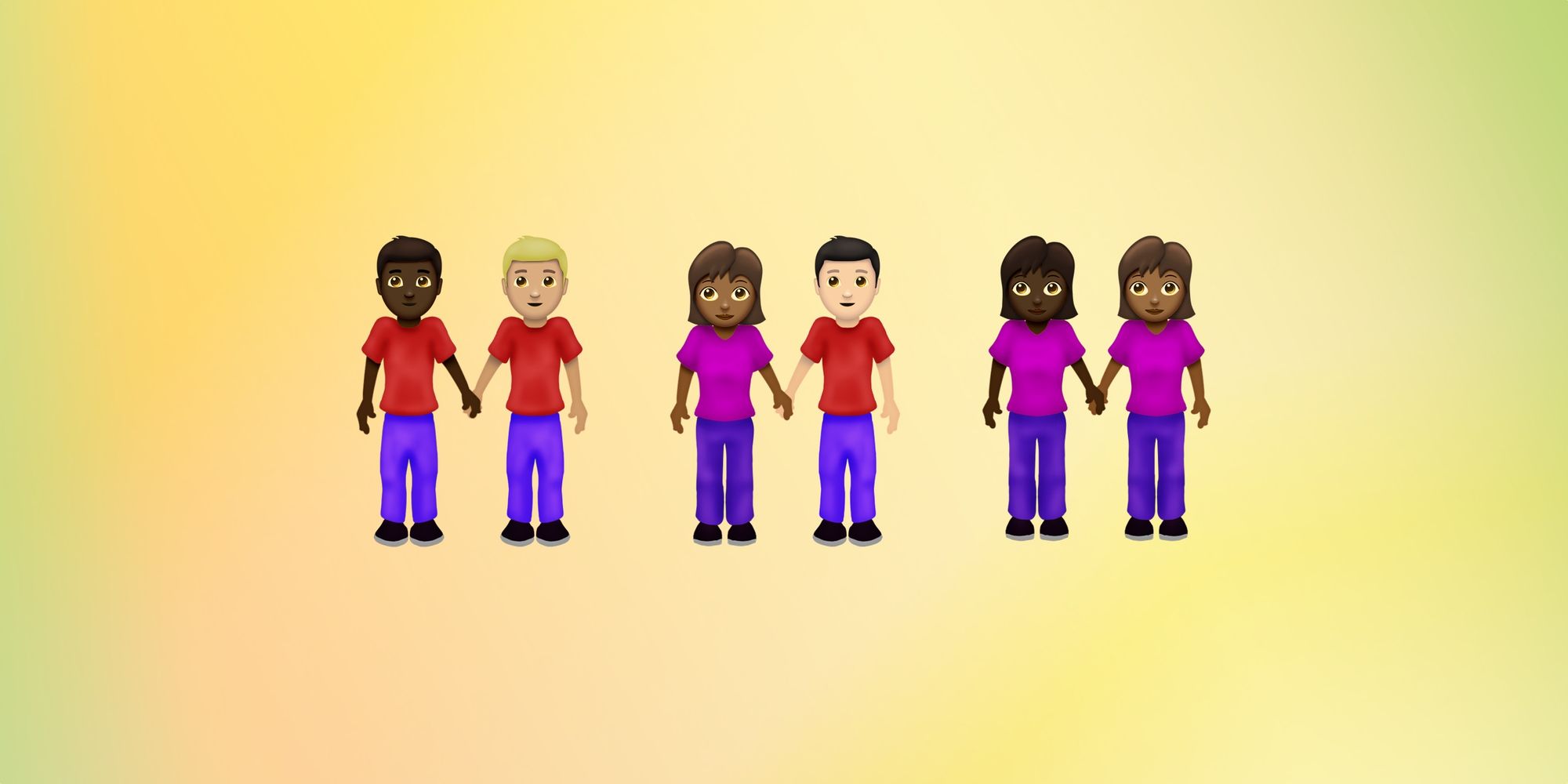 While iOS users are awaiting the final release of iOS 12.1 with support for Emoji 11.0 (the 2018 emoji update); work continues on the 2019 release of the Unicode Standard.
Today's Emoji 12.0 beta announcement from Unicode provides a chance for vendors and implementers to test the details of what might be coming in the next year. Not scheduled for release until March 2019, this list of candidates is one step closer to the final emoji list of 2019.
(It should go without saying that a full Unicode release includes far more than just emoji updates, but have you seen which site you're on right now?)
No new code points are included at this point in the release cycle, but some details have been expanded to show which emojis should include gender or skin tone combinations, an area which has become more complex in recent emoji releases.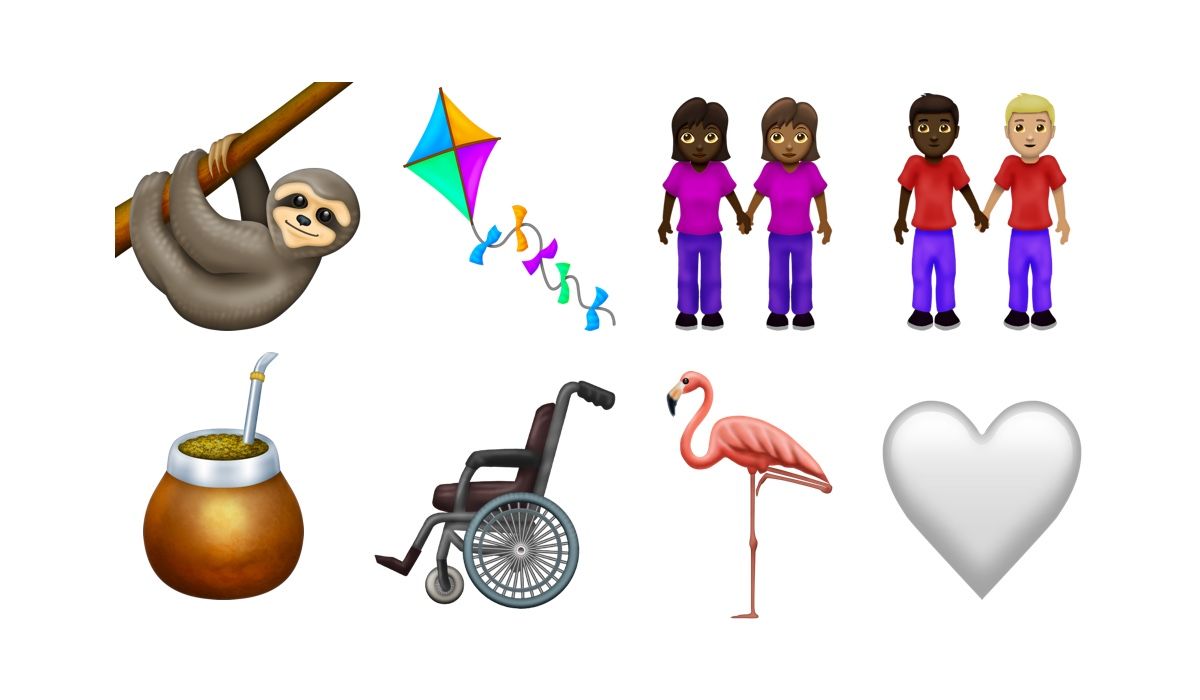 Previously-announced candidates such as a white heart and flamingo remain as draft candidates in the Emoji 12.0 beta, as do accessibility-related emojis proposed by Apple in early 2018 including people in wheelchairs, a service dog, a mechanical arm and leg, and more.
Skin tone support for emojis such as the handshake and wrestlers have been added in this release, which are already supported by a number of vendors including Google and Facebook.

Also updated in this release is the documenation for Emoji ZWJ Sequences which have been modified from earlier drafts. For instance, the candidates for people holding hands (with added skin tone support) now use a ZWJ sequence of, for example, 👩🏾 + 🤝 + 👩🏼 instead of two of the (new) standing-person characters.
These sequence changes won't affect end-users, but are necessary detail to iron out for vendors who implement emoji updates. While in this context the handshake emoji may look odd to represent "people holding hands", it's not all that different to how  👨‍❤️‍💋‍👨 is composed of the sequence: 👨 + ❤ + 💋 + 👨.
Families
Included in this announcement from Unicode is a hint toward a more diverse emoji keyboard.
Support for black family emojis has been high on the list of priorities for Emojipedia users for quite some time. The yellow family emojis, while intended to be neutral (or non-human as Unicode defines it), are perceived by many to be effectively-white.
Version 12.0 now lists the 👪 Family emoji as a "modifier base" for skin tones. This means that skin tone support is Recommended for General Interchange (RGI) for this emoji. If implemented as-is, this would mean that at least one family unit would be supported with any of the five skin tone options.

Unicode already documents the method by which vendors can implement broader skin tone support for families beyond the minimum requirement.
Microsoft implemented broad skin tone support for families back in 2016 with thousands of combinations of family emojis added to the OS (but notably, not shown on the emoji keyboard).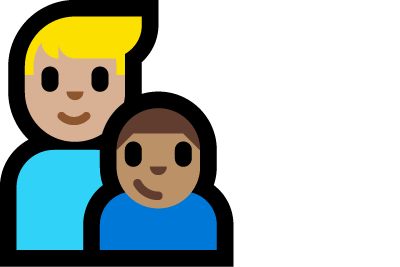 It is yet to be seen if or when support for more diverse families will be included as a part of the standard RGI emoji set, but vendors are able to do this already, should they wish.
What Happens Next?
Final decisions about Emoji 12.0 will be made at the next Unicode Technical Committee meeting January, with details completed between January and March 2019.
Emoji 12.0 is scheduled for release in March 2019. As with any emoji update, this doesn't mean it will appear on phones in March, but this is the start of the window for which vendors such as Apple, Google and Samsung may begin adding support.
As with any beta, details are subject to change. We've added some new designs to our Sample Image Collection for 2019, which show an Apple-like interpretation of how these emojis might look if released in 2019. Unicode has also provided links to charts and further specifications within the announcement.

For a closer look at the accessibility emojis included as draft candidates, detailed images from the proposal were published in March 2018.
In the meantime, Apple users can expect to get 158 new emojis on iPhone, iPad, Mac and Apple Watch in the coming weeks.
Including an updated bagel.