Avalanche of New Emojis Arrive on Windows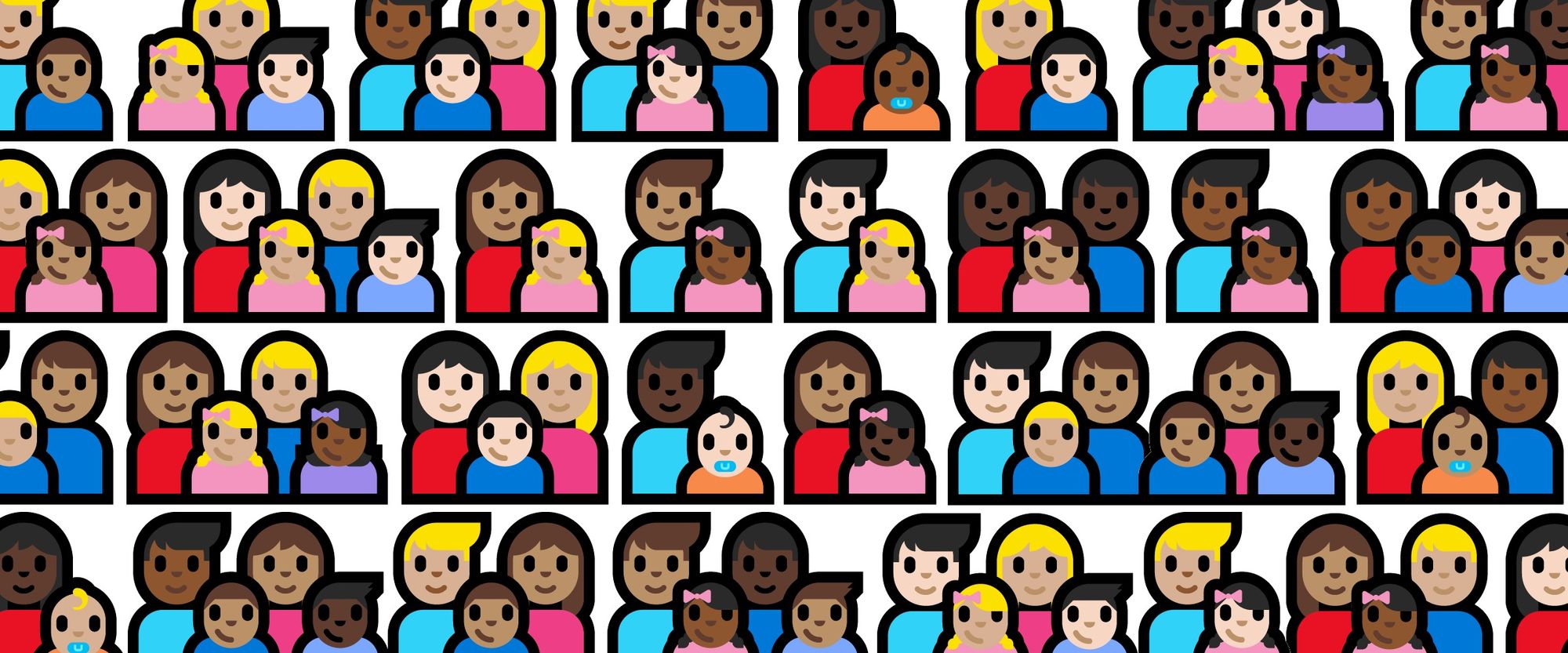 Microsoft today released Windows 10 Anniversary Update which includes a completely new emoji design, full Unicode 9 emoji support, as well as interracial and single parent families — a first for any operating system.
This version of Windows includes over 52,000 new emojis when all family combinations are taken into account. You read that right, fifty two thousand.
Oh, and Ninja Cat. Can't forget the Ninja Cat.


Above: New Emojis Included in Windows 10 Anniversary Update.
There's a lot to cover in this Emojiversary Update (as I'm calling it), which is now available for Windows and Windows Phone users.
Skip ahead as you please:
Design
This release of Windows, which has been in testing for several months, includes gorgeous new designs for every single emoji in the set.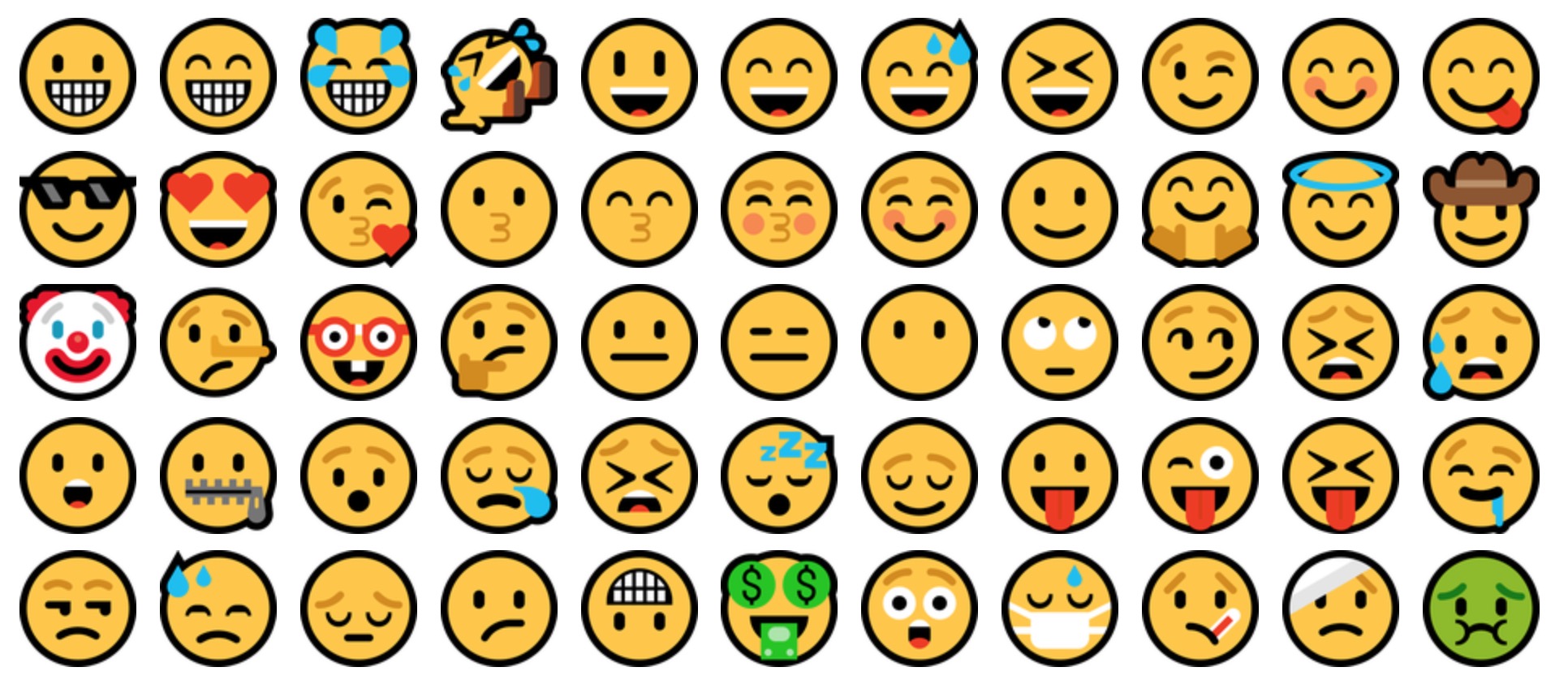 Above: Selection of emojis shown in the latest Windows 10 update.
Crisp, thick outlines surround each emoji, giving each a refined appearance, especially on high resolution screens.
It goes without saying, this is a giant leap compared to the previous Windows emoji designs:


Top: Windows 10 (old); Bottom: Windows 10 (new).
Asked about the design, Microsoft told Emojipedia that one of the reasons for the thick stroke was to allow each emoji to be easily read on any background color.
In addition, the design was chosen to be "harmonious with icons, controls and other elements" of Windows 10. The result is a beautiful set, which work well on screens large and small.

It's clear that Microsoft has also aimed for a distinctive emoji design that is not like any other on the market today.
Many (myself included) have had a chuckle over the years at some of the emoji designs in the previous Windows versions which really look like they fell to the bottom of the pile.


Above: Windows 10 replaces atrocities such as the previous Octopus (left) with a beautiful new design (right).
The new set really does add a sense of professionalism and consistency that was not present in past releases. Kudos to all involved here.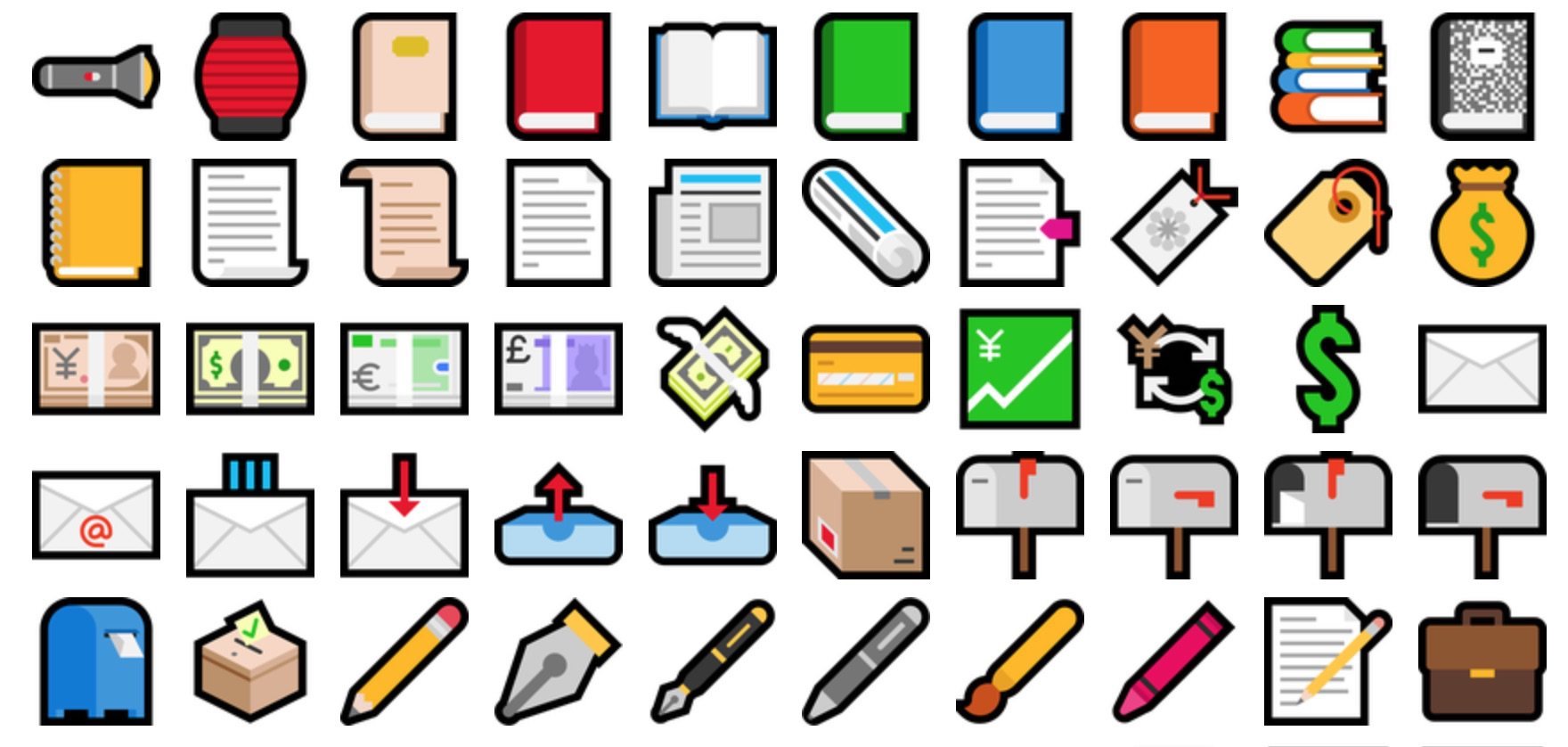 Families
Windows 10 Anniversary update adds support for family combinations an order of magnitude larger than any other system. Emojis now available include:
Single parent families (with one or two children)
Interracial families and couples
Families which include a 👶 baby
All up, over 52,000 family combinations are now possible 😶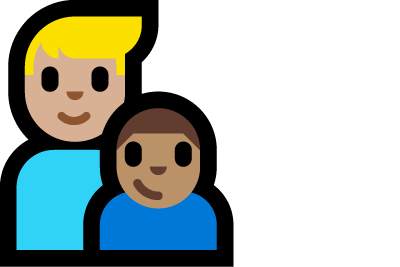 Above: Emoji families of all types available in Windows 10.
Single parent and interracial families have been frequently requested of Emojipedia, yet vendors have been reluctant to support this until now.
These emojis have been technically possible for quite some time using Emoji ZWJ Sequences, which is how existing family emojis are already created[1].
In short, this joins together each family member to create a new emoji.

Lack of support for interracial emoji families on other platforms may relate to user-interface and/or technical constraints in supporting so many combinations.
Sending one of these new family emojis to a system without support for the characters will show the individual emojis that make up the ZWJ sequence. For instance:


Above: Sending a new family emoji to iOS will show the individual emojis instead of a unified character.
Unicode 9
Windows today becomes the first major operating system to include 72 new emojis released as part of Unicode 9.0 in June 2016.
New emojis supported include face palm, fingers crossed and shrug.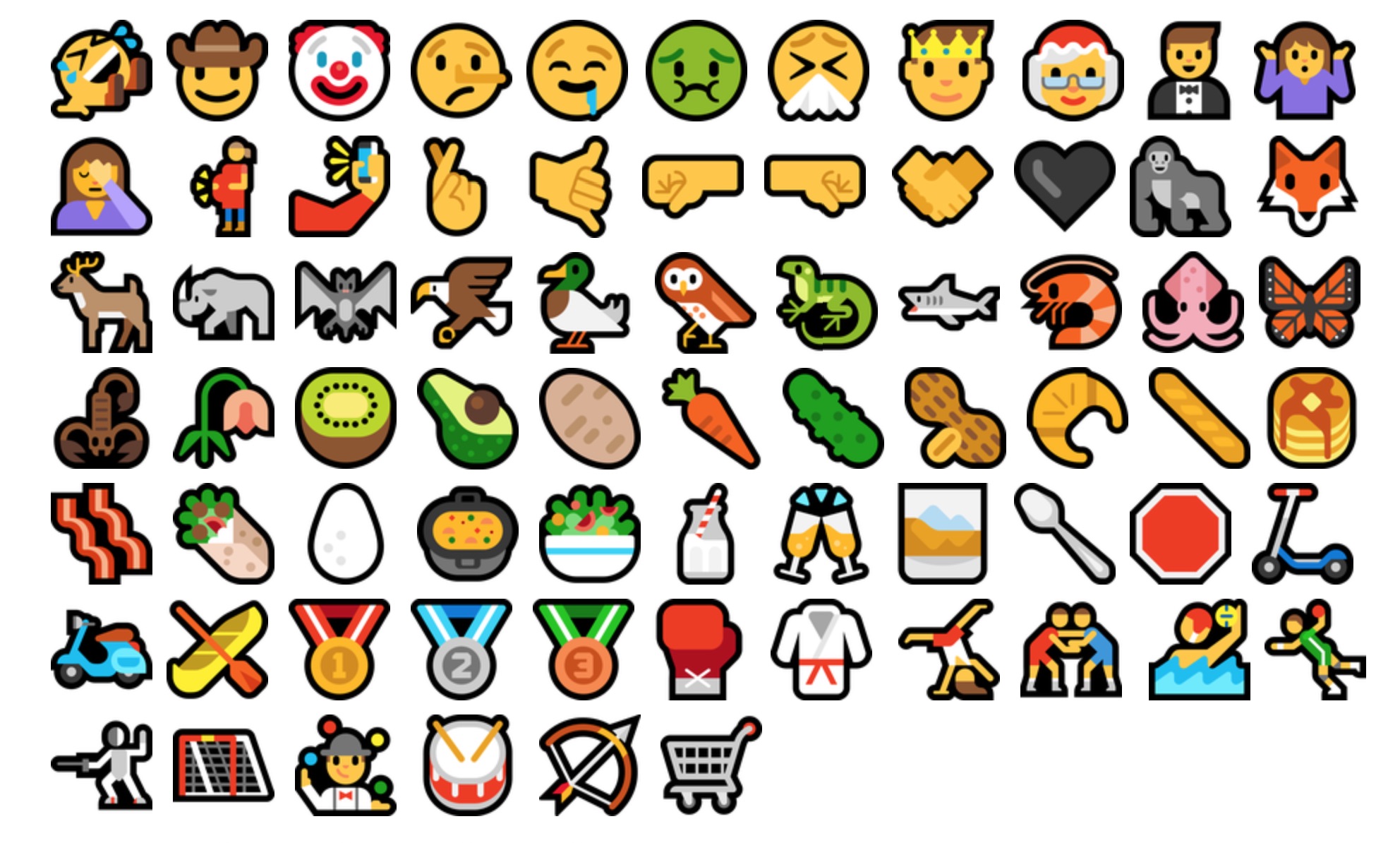 Above: All 72 new emojis from Unicode 9 showing on Windows 10 Anniversary Update.
Many of the new emojis also support modifiers for skin tone, resulting in a larger set when these are taken into account.
In addition to new Unicode 9 emojis, this is also the first Windows release to support Unicode 8, as well as some previous Unicode characters that have been granted emoji presentation.
Ninja Cat
For those not familiar with Ninja Cat, this character is part of an ongoing meme in the Windows 10 Insider program. A mascot of sorts.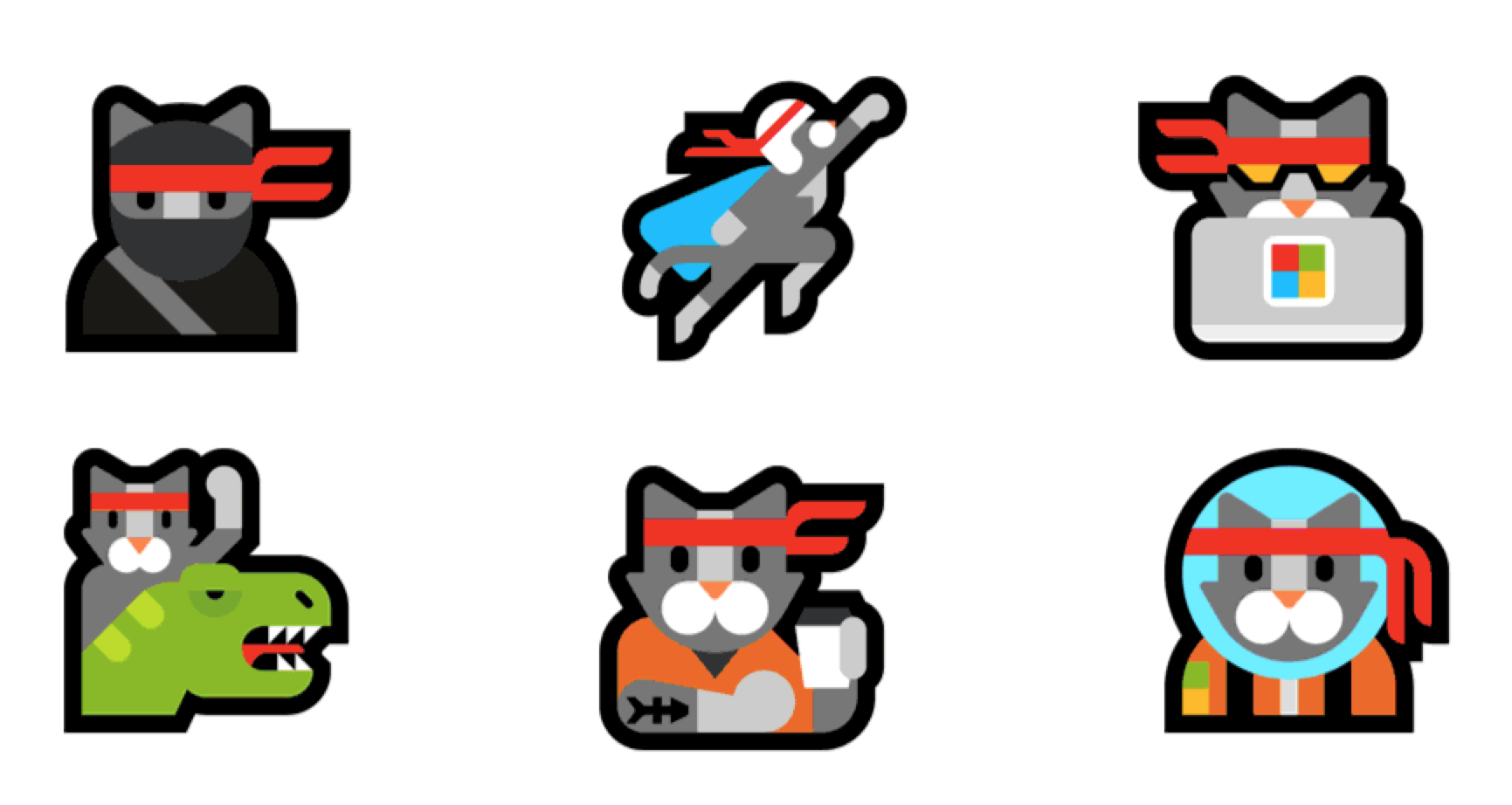 Above: Six Ninja Cat Emojis are exclusive to Windows.
Now for the first time Ninja Cat becomes an emoji which is exclusive to Windows. As with the family combinations, Ninja Cat uses a variety of ZWJ Sequences which include:
These are created by combining the following sequences with a zero width joiner character: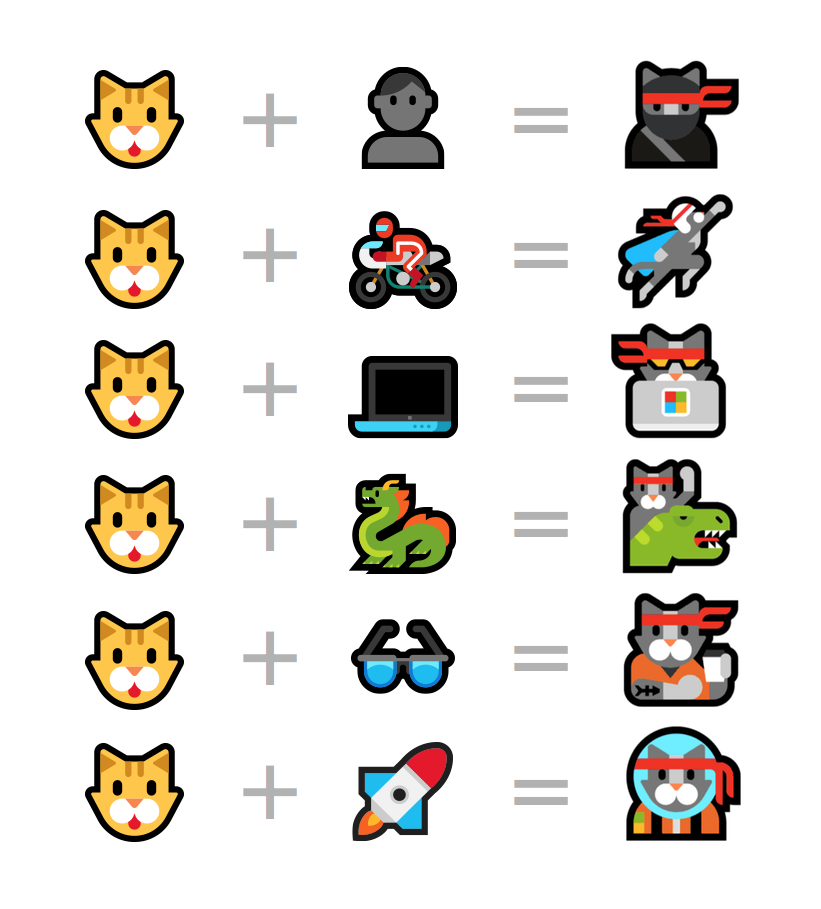 Changes
It goes without saying, everything changed in this update. Not a single emoji was left the same, so consider this more of a trivia section[2].
Pistol
🔫 Pistol has shown as a toy ray gun in Windows since 2012, but this was changed to a revolver to match all other vendors in today's update[3].


Above: Pistol previously showed a toy ray gun (left) on Windows, and now shows a revolver (right).
Skin Tone Support
The following emojis aren't specified as supporting skin tone modification in Unicode emoji documentation, but support it in Windows 10 Anniversary Update:
Many of these have a catch, in that there are two people shown for a single emoji codepoint.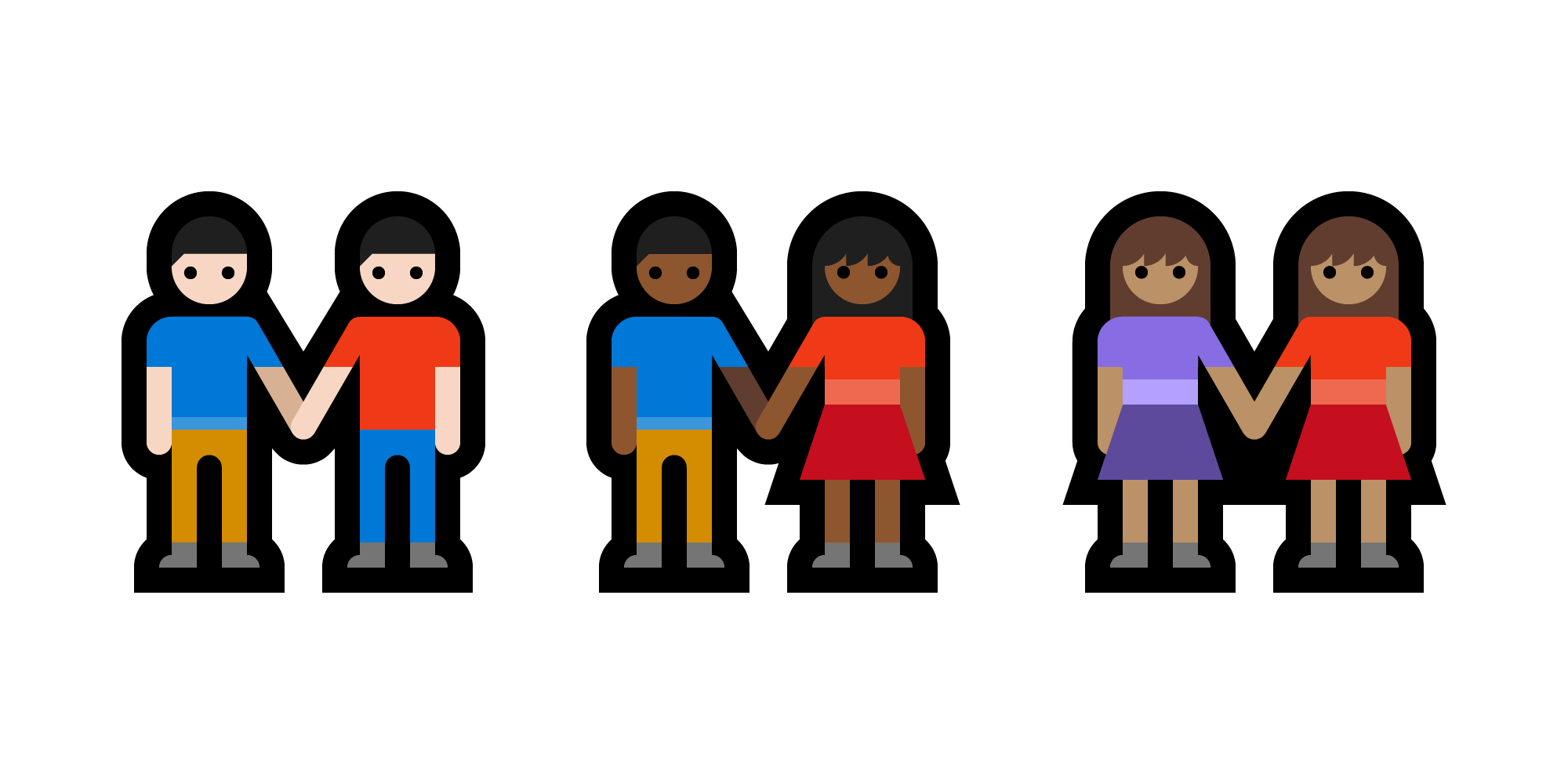 Above: Couples holding hands support skin tones.
For the above characters, every person in the emoji changes skin tone. There is no way to individually change the skin tone of each person.
Calendar
📆 Tear-Off Calendar shows the date "31". Other companies commonly put a significant date for their company on the image.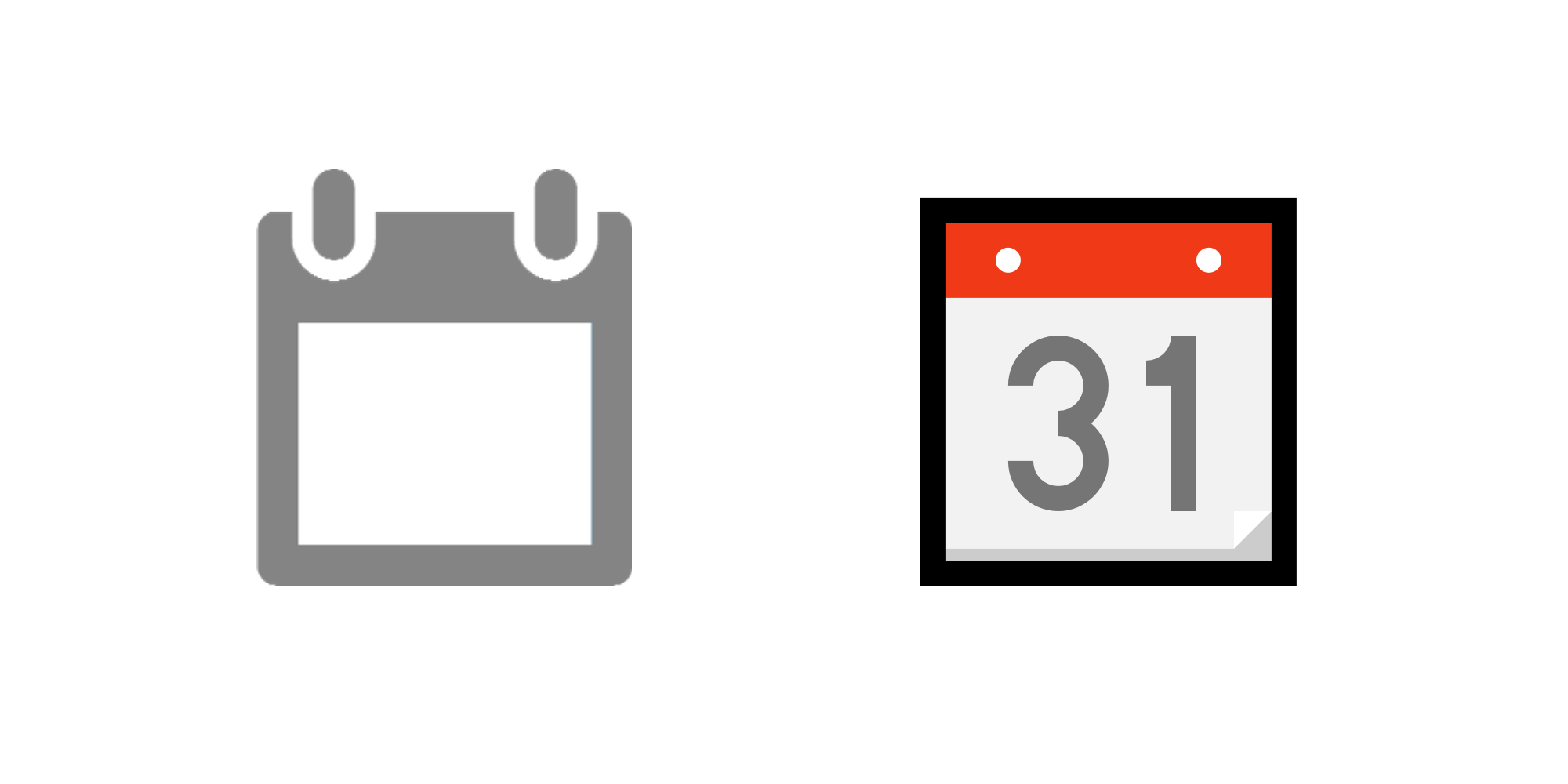 Tear-Off Calendar updated on Windows 10 Anniversary Update (right).
I'm told the 31st has no special meaning, but is "a great date visually".
Tech Images
As has become tradition on other platforms, Microsoft has taken the opportunity in this update to brand the following emojis with Windows Phone or Surface appearances: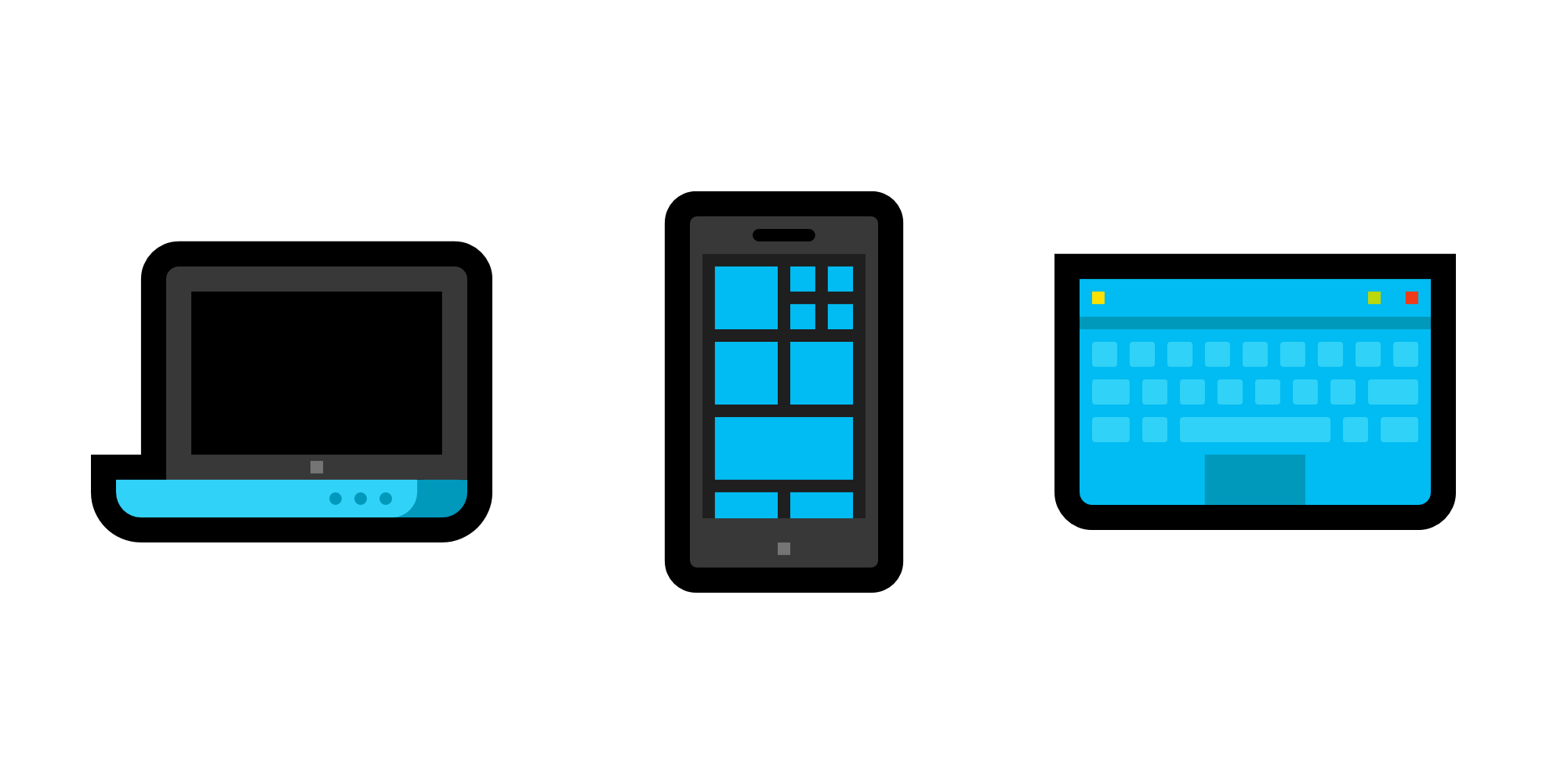 Above: Tech emojis get a Microsoft look on Windows.
Sleepy Face
😪 Sleepy Face has changed from a generic version of what might consider sleepy to now include a snot bubble in tune with the Japanese origins of this emoji.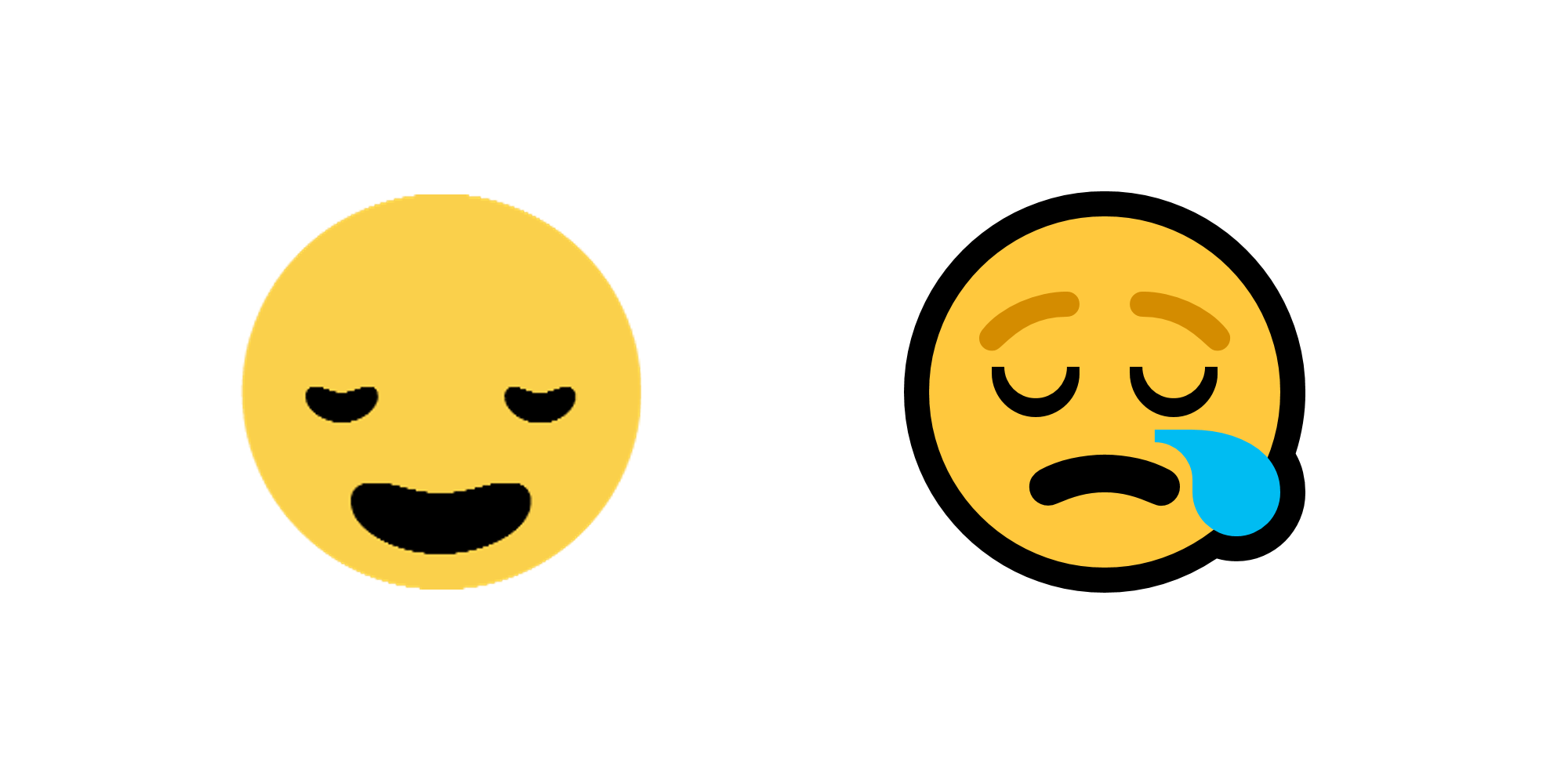 Sleepy Face updated on Windows 10 Anniversary Update (right).
T-Shirt
A red and white striped 👕 T-Shirt adds some style to the previously plain yellow version.
Name Badge
📛 Name Badge now mirrors other platforms with the tofu on fire style of badge. A change from the previous generic conference badge.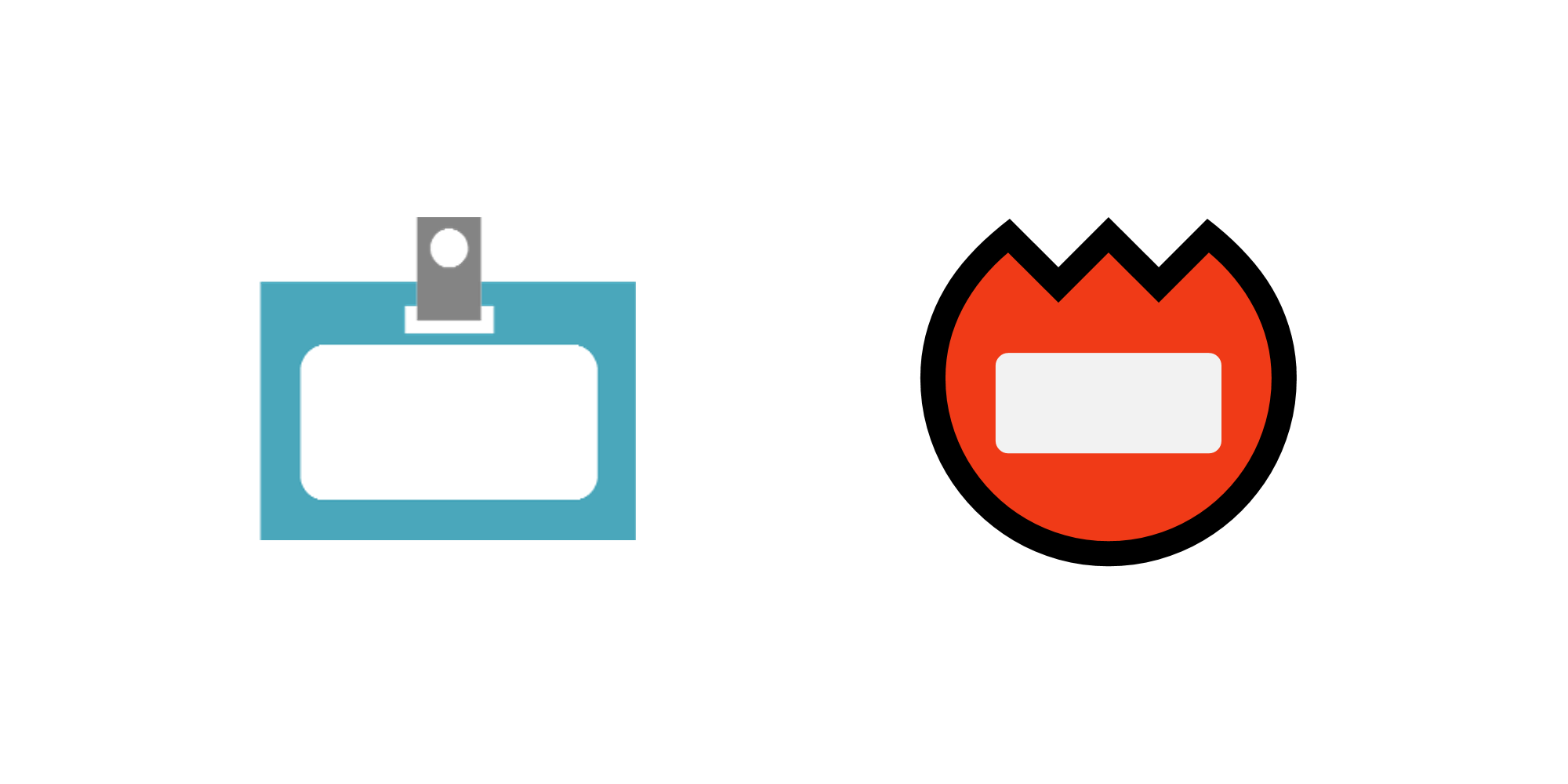 Name Badge updated on Windows 10 Anniversary Update (right).
Input
How is it possible to fit 52,000 new emojis onto an emoji keyboard? It's not. The emoji keyboard on Windows Phone doesn't make any attempt, and looks like this: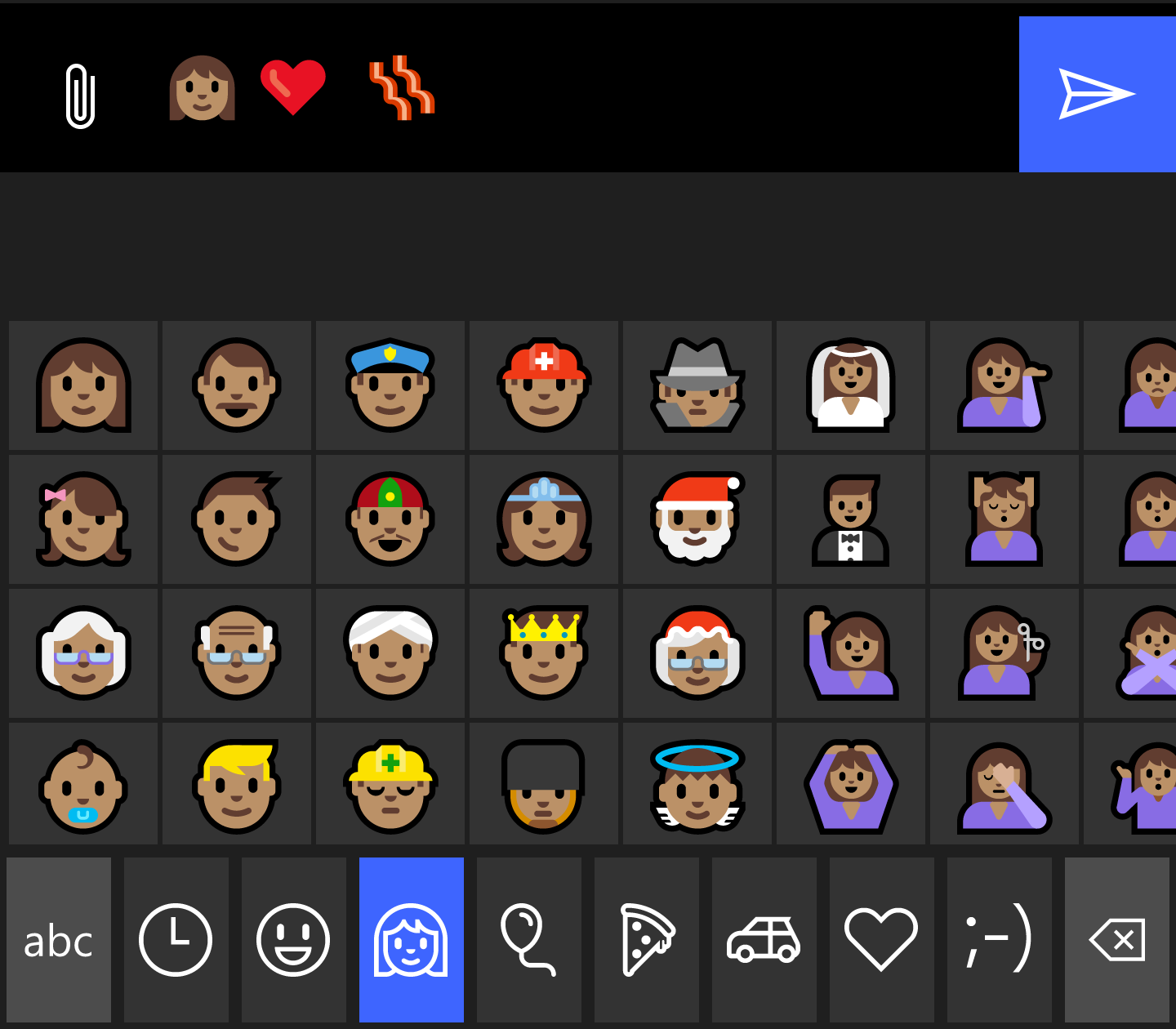 On the desktop version of Windows, the so-called "touch keyboard" is starting to show its age, with very few changes to the interface since the original keyboard in Windows 8.0.
A single toggle changes the skin tone of all available characters at the same time, and scroll is done by clicking the left-right buttons on the right side of the keyboard: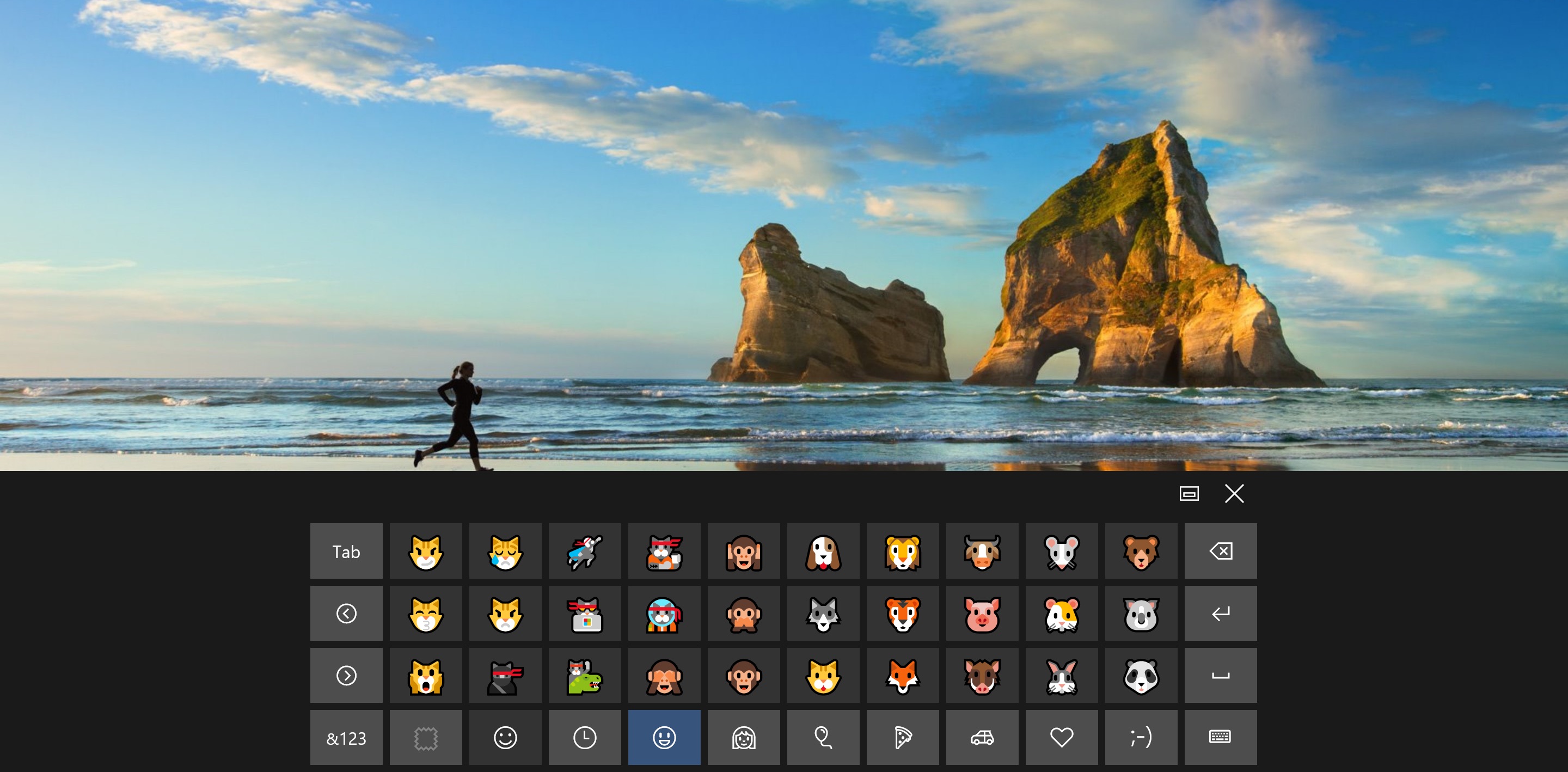 Many of the new emojis and combinations aren't available on this keyboard, but I am told there is more to come on this front. It is yet to be seen how all the family combinations might be made available.
In the meantime, users must resort to copy-and-paste to access emojis not shown on the keyboard.
Compatibility
As with any emoji release, some compatibility pointers are necessary:
New Unicode 9 emojis will show as "missing character" boxes on iOS and Android until supported
New Family Combinations will show as the sum of their parts (eg each family member individually)
Ninja Cats will also show their sequences, such as 🐱👤
Sending an emoji with a skin tone to an unsupported platform will show that skin tone as a colored square after the emoji.
Release
Windows 10 Anniversary Update is a free upgrade for all existing Windows 10 users, and is rollout out now.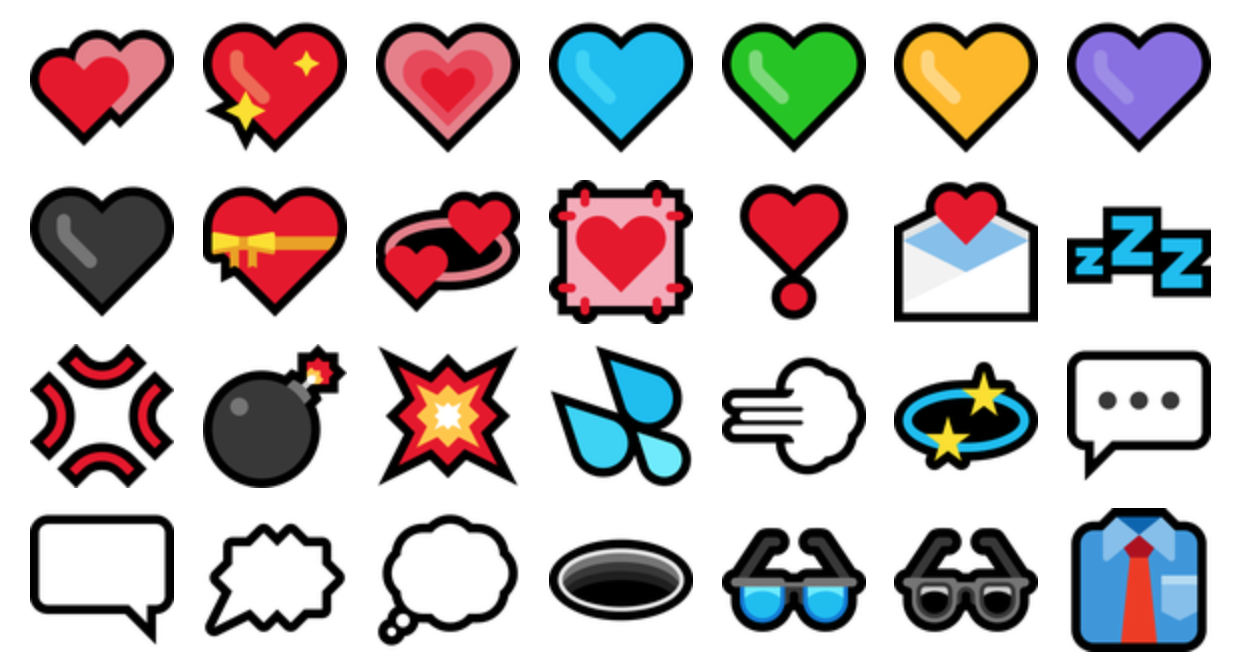 ---
---
With the exception of the original emoji called "family" generally shown with a mother, father, and child. ↩︎

Except early reports from iOS 10 betas showing Apple has switched to a toy gun emoji image. It's still in beta, so subject to change before final release. ↩︎