JoyPixels 5.5 Emoji Changelog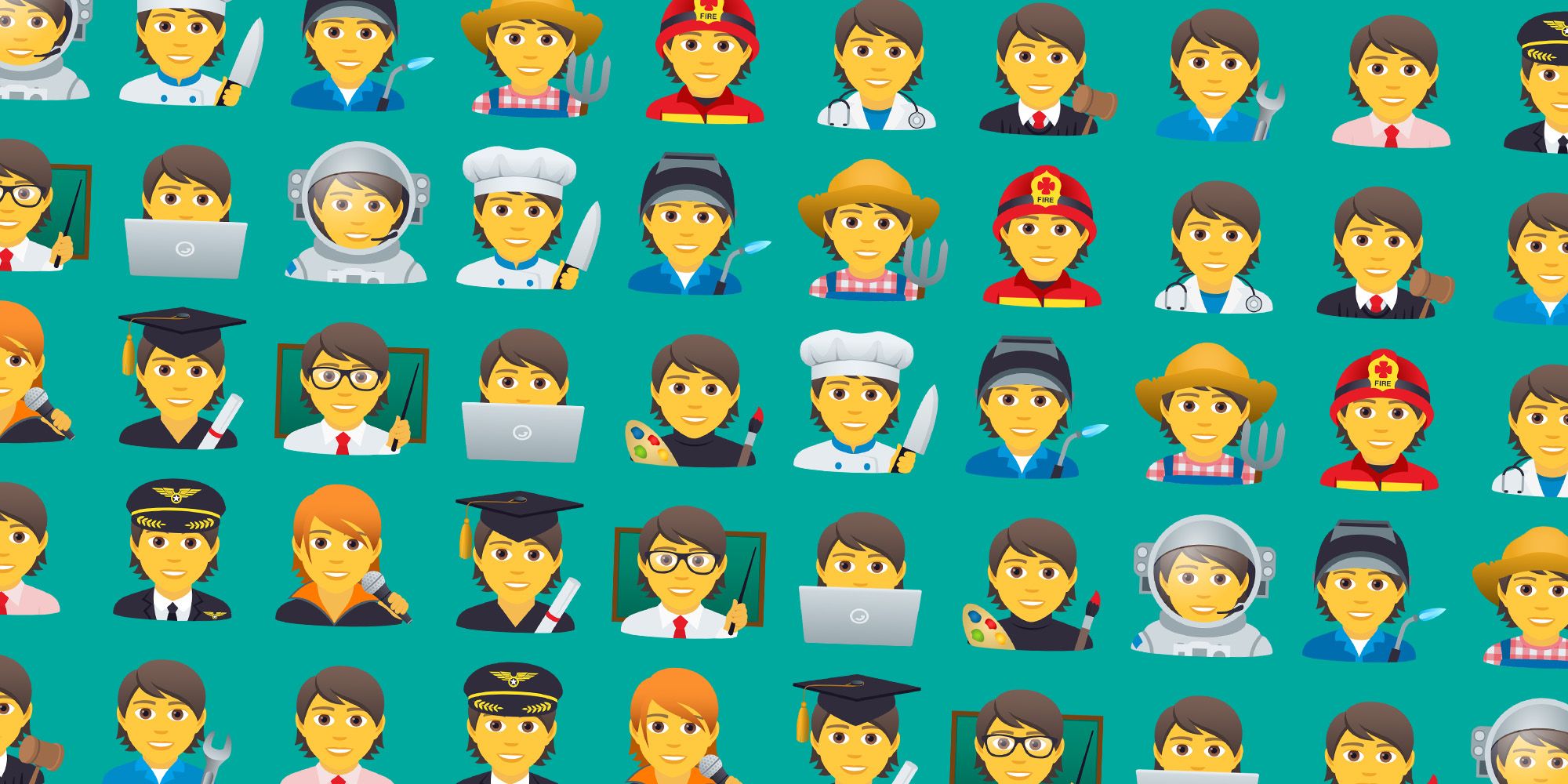 Last week the freemium emoji vendor JoyPixels released its latest emoji update, JoyPixels 5.5. The update features new gender neutral emojis, additional combinations of people holding hands, and a number of design updates.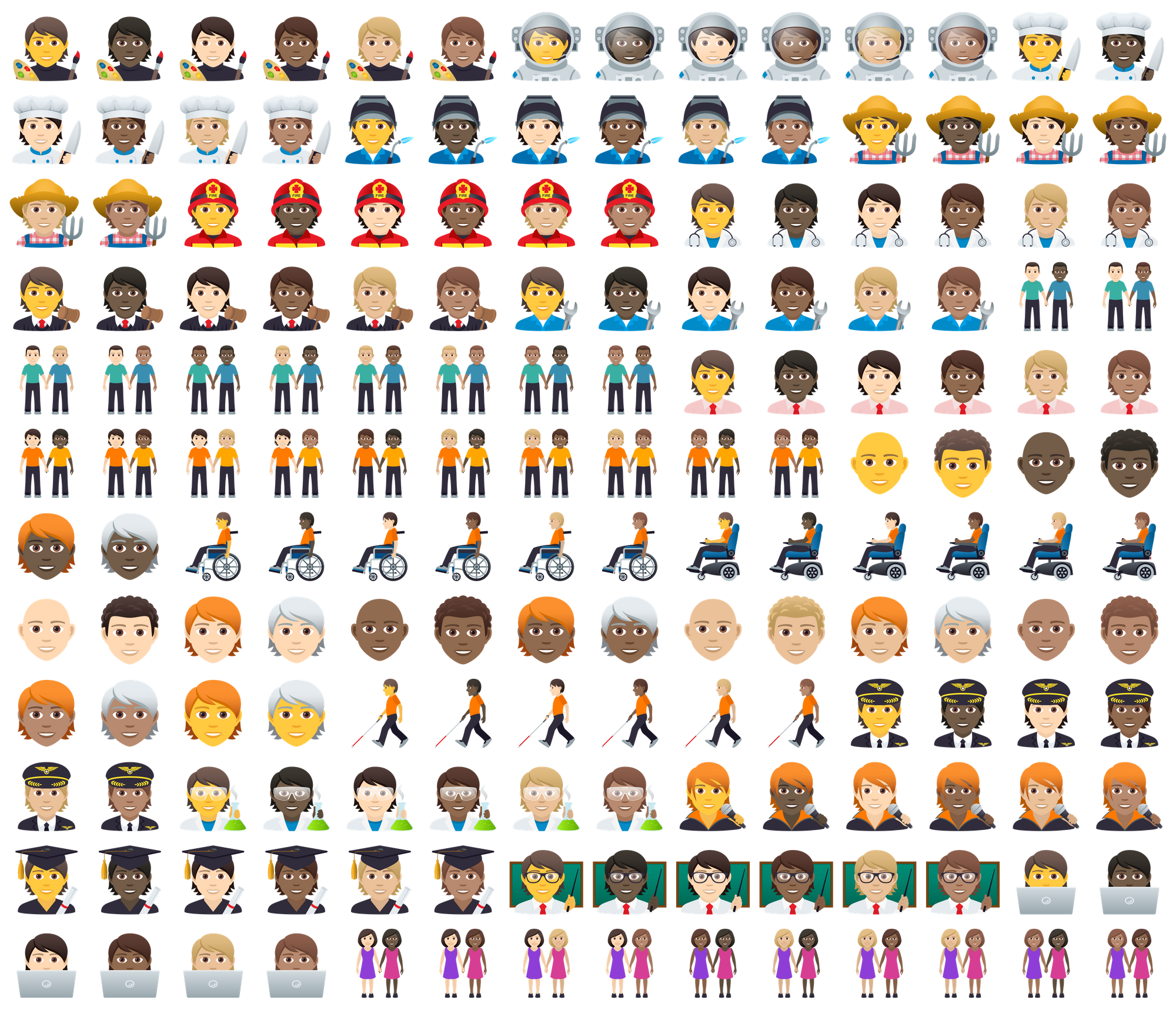 Above: All the new emojis featured in JoyPixels 5.5.
This release makes JoyPixels the third emoji vendor to support the 168 new emojis included in Emoji 12.1 which was approved in the second half of 2019.
This follows Apple's iOS update in late 2019 and Twitter earlier in 2020.
It's worth pointing out that this has nothing to do with the 117 new emojis approved last week as part of Emoji 13.0, which will come to most platforms later this year.

Above: the new 🧑🦰 Person: Red Hair, 🧑🏫 Teacher and 🧑🦯 Person with Probing Cane emojis featured in Emoji 12.1 as they appear in JoyPixels, Apple and Twitter repsecitvely.
Near 1400 emojis have had their designs updated in JoyPixels 5.5. Such large-scale design changes are the norm for JoyPixels: the EmojiOne 4.5 update (under the emoji vendor's previous moniker) and JoyPixels 5.0 update featured 1,682 and 1,683 design changes respectively.
🆕 New
All 168 new emojis from Emoji 12.1 are featured in JoyPixels 5.5.
138 of these new emojis focus on introducing new non-gender-specific variants to previously available people emojis, such as 🧑🍳 Cook and 🧑🦽 Person in Manual Wheelchair, while the remaining 30 expand the number of combinations of the various 🧑🤝🧑 People Holding Hands emojis.
Included amongst the new gender neutral additions are variations of Emoji 11.0's four hair style emojis: 🦰 Red Hair, 🦱 Curly Hair, 🦳 White Hair and 🦲 Bald.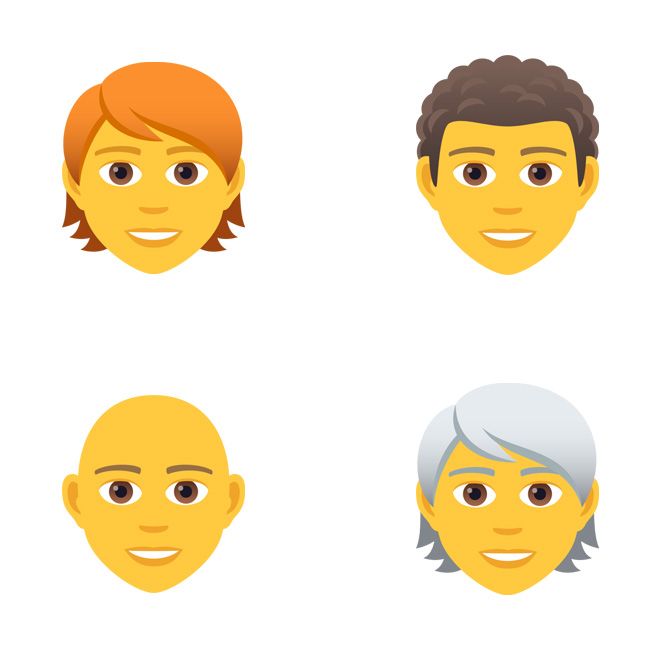 Above: the new non-gender-specific variants of the four hair style emojis as they appear in JoyPixels 5.5.
There are also gender neutral individuals using a 🦽 Manual Wheelchair, a
🦼 Motorized Wheelchair, and a 🦯 Probing Cane.

Above: the new gender neutral accessibility emojis in JoyPixels 5.5.
The last subcategory of new gender neutral emojis is professional identities, featuring gender neutral depictions of the likes of 🧑‍🚀 Astronaut, 🧑‍🚒 Firefighter, and 🧑‍🎤 Singer.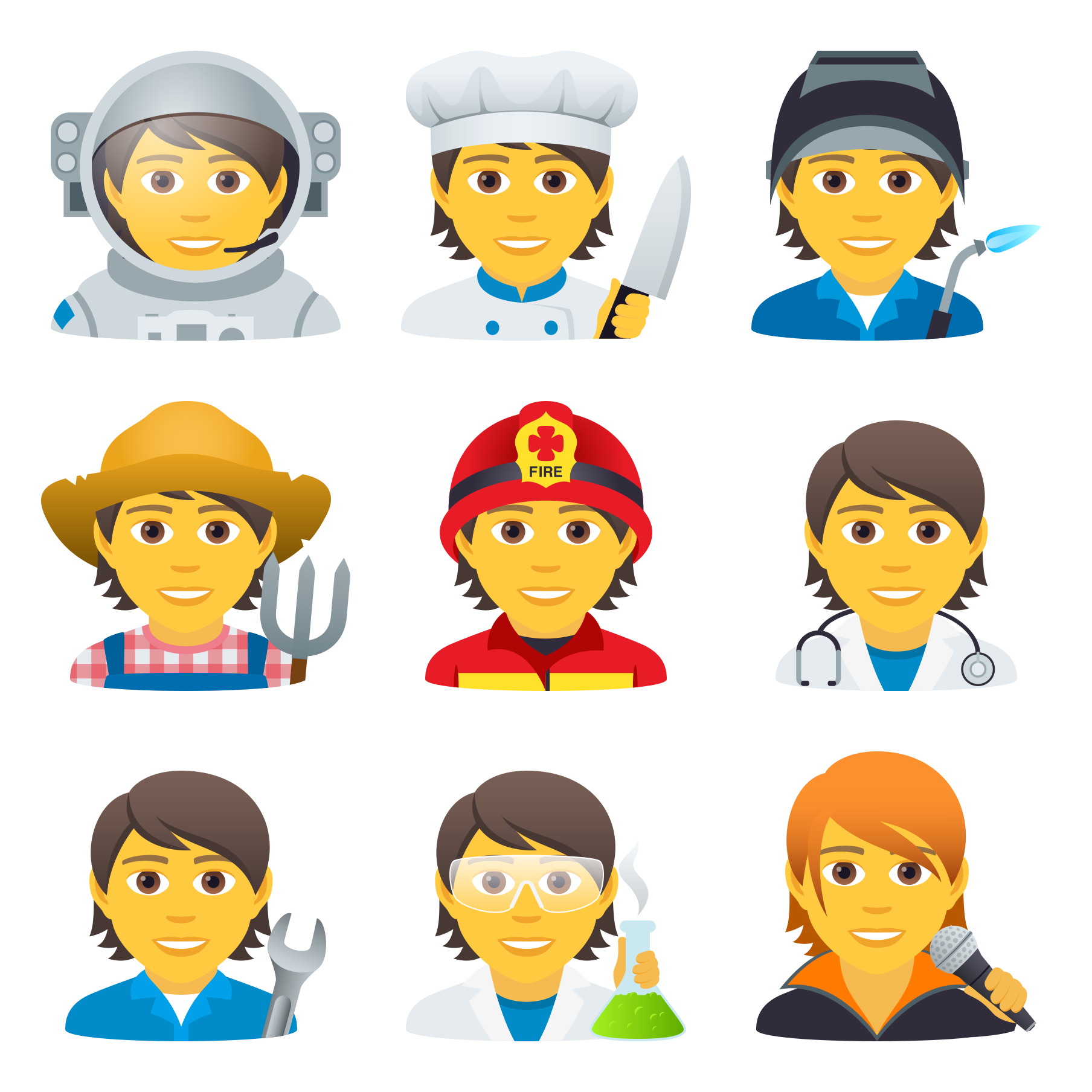 Above: a selection of some of the new gender neutral profession-based emojis available in JoyPixels 5.5.
Finally, rounding out Emoji 12.1 are new variants of 🧑‍🤝‍🧑 People Holding Hands, 👭 Women Holding Hands, and 👬 Men Holding Hands.[1]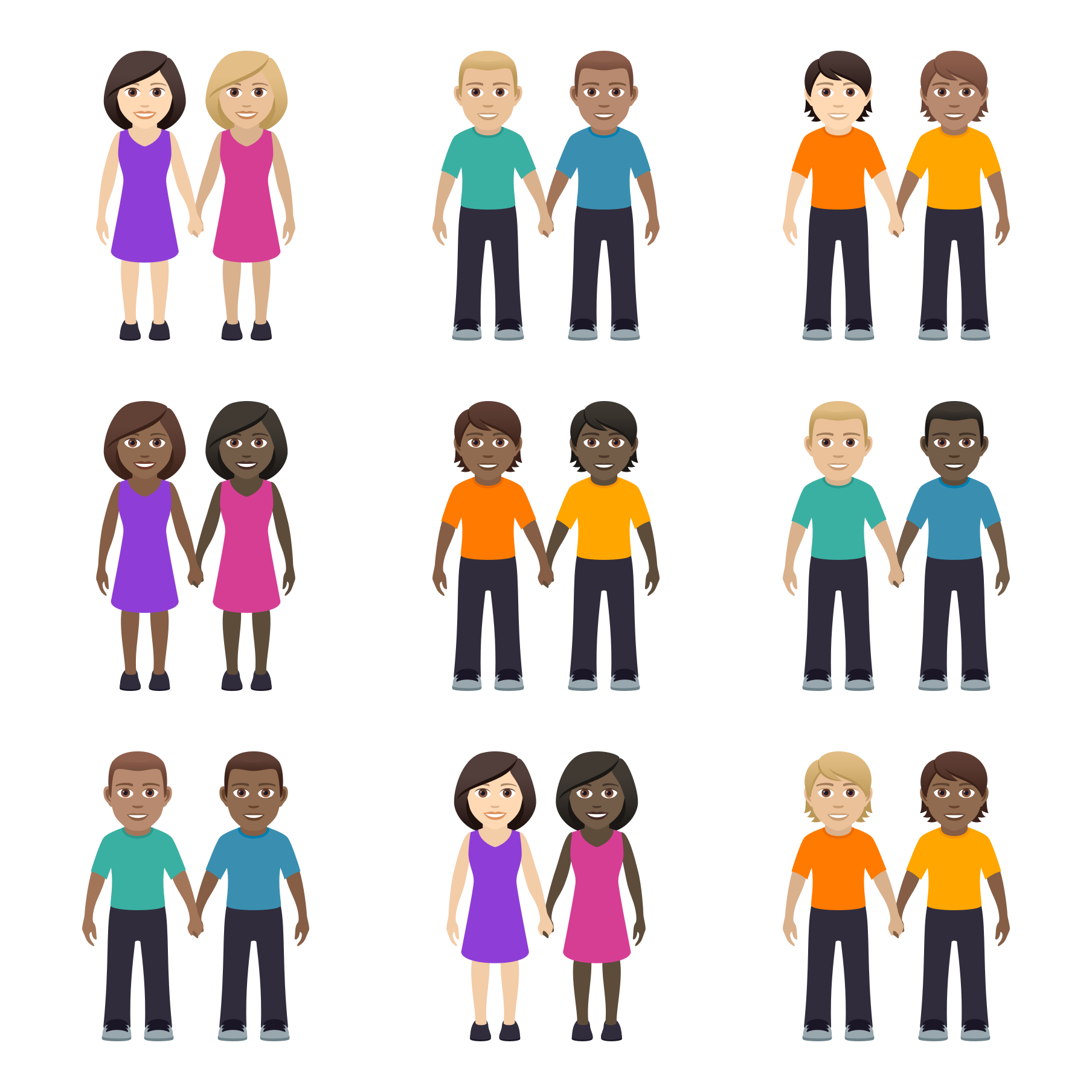 Above: a selection of the new variants of the various 🧑🤝🧑 People Holding Hands emojis in JoyPixels 5.5.
🆙 Changed
🤣 Rolling on the Floor Laughing is now shedding tears of joy, as per the design of all other vendors.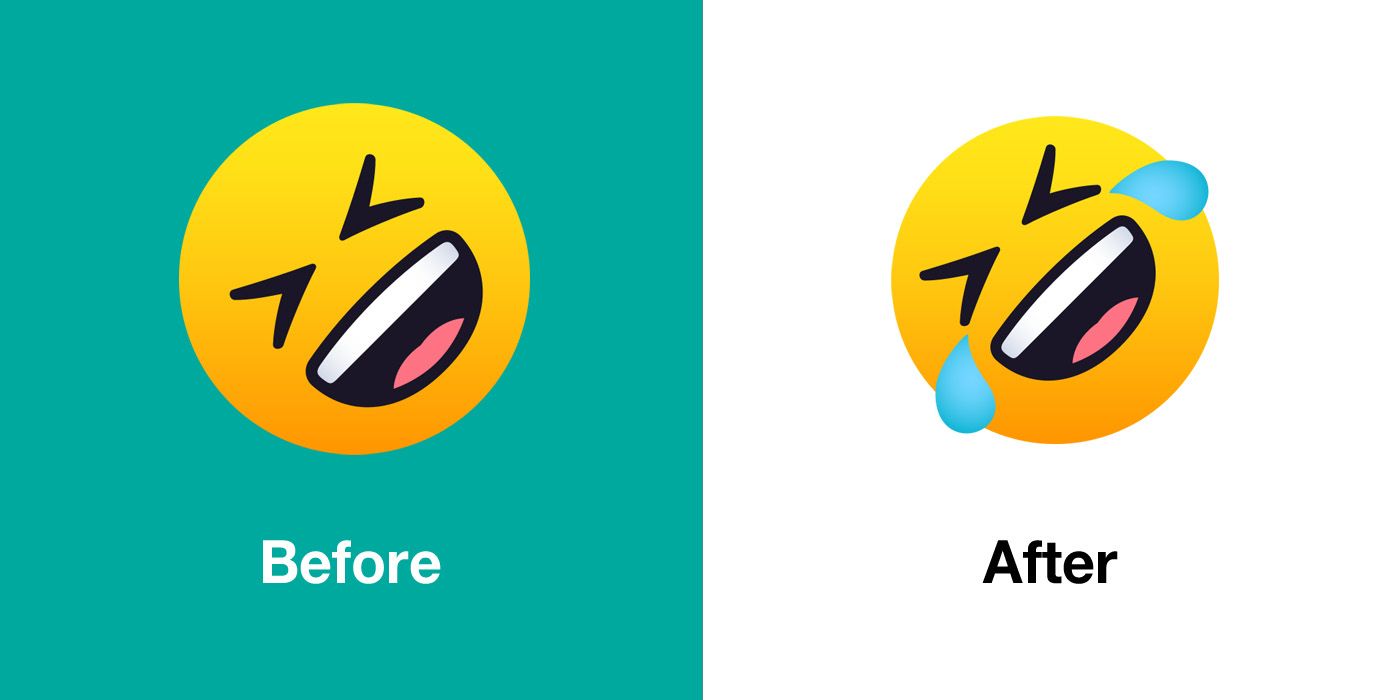 🦒 Giraffe now appears as a full-bodied (and full-necked) creature as opposed to just displaying the animal's head.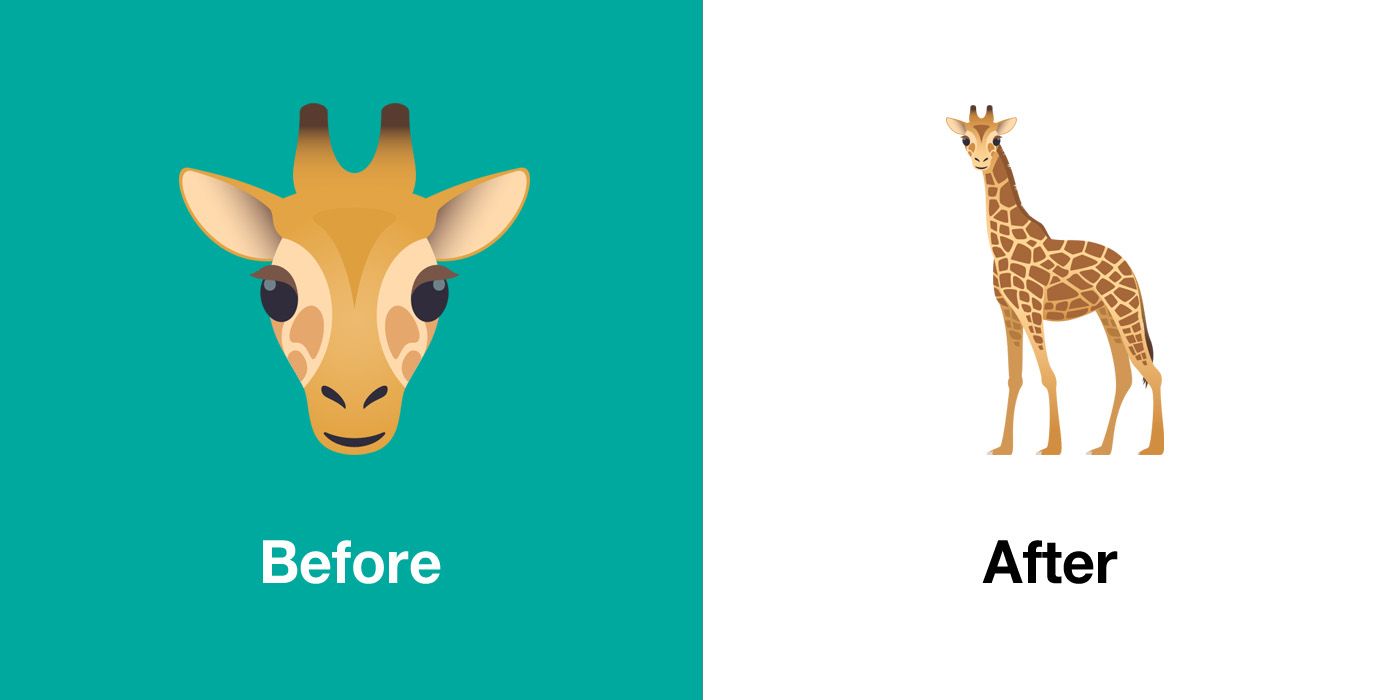 A similar change has been made for both 🦓 Zebra and 🦏 Rhinoceros.
The 🌮 Taco emoji's filling now features what appears to be pickled red onion.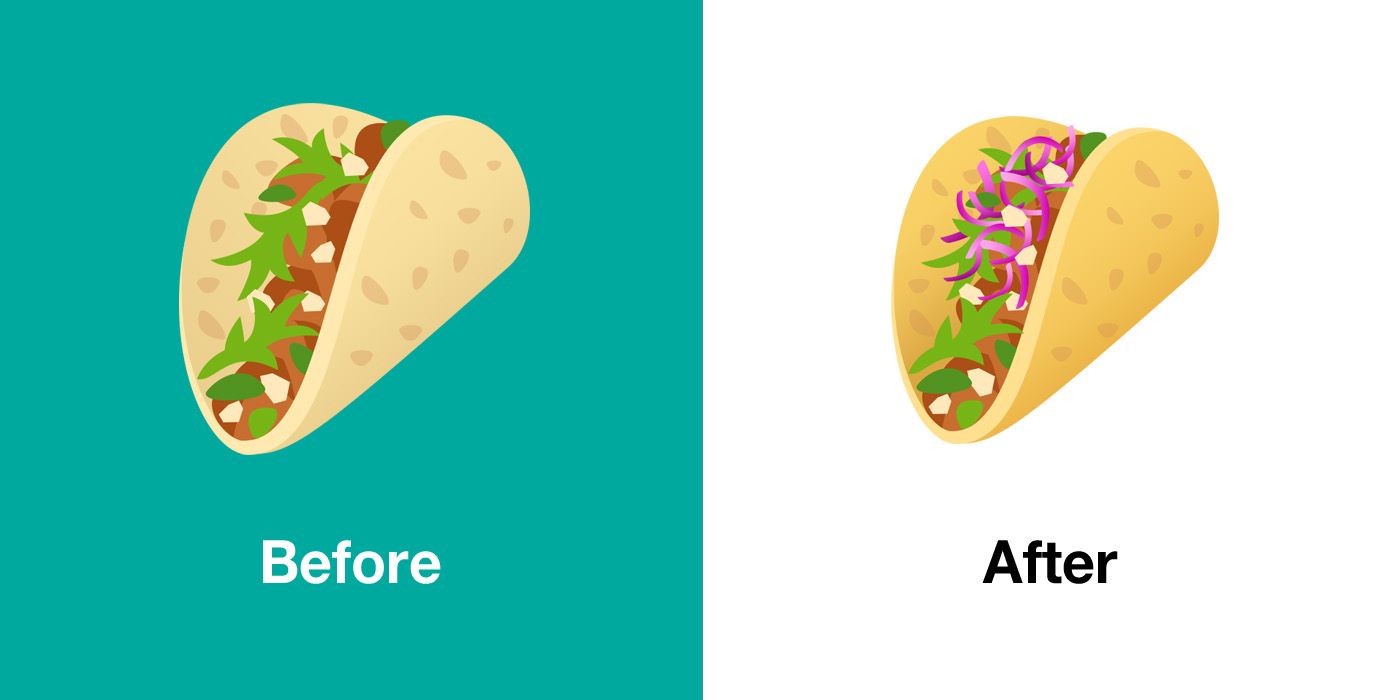 🥘 Shallow Pan of Food now features much more detailed shrimp, appearing very similarly to the vendor's 🦐 Shrimp emoji design.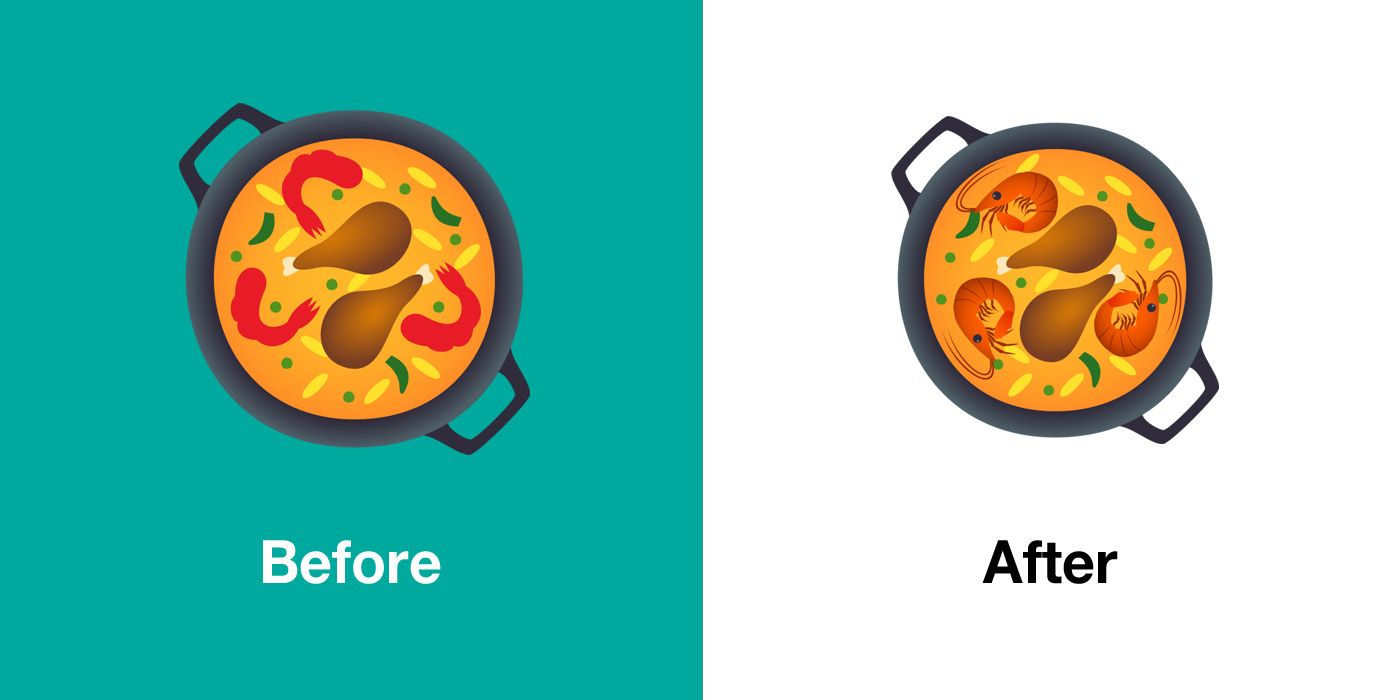 While our frequent go-to emoji for JoyPixels updates, 🍣 Sushi, has not been updated, the 🍱 Bento Box has had its featured sushi updated.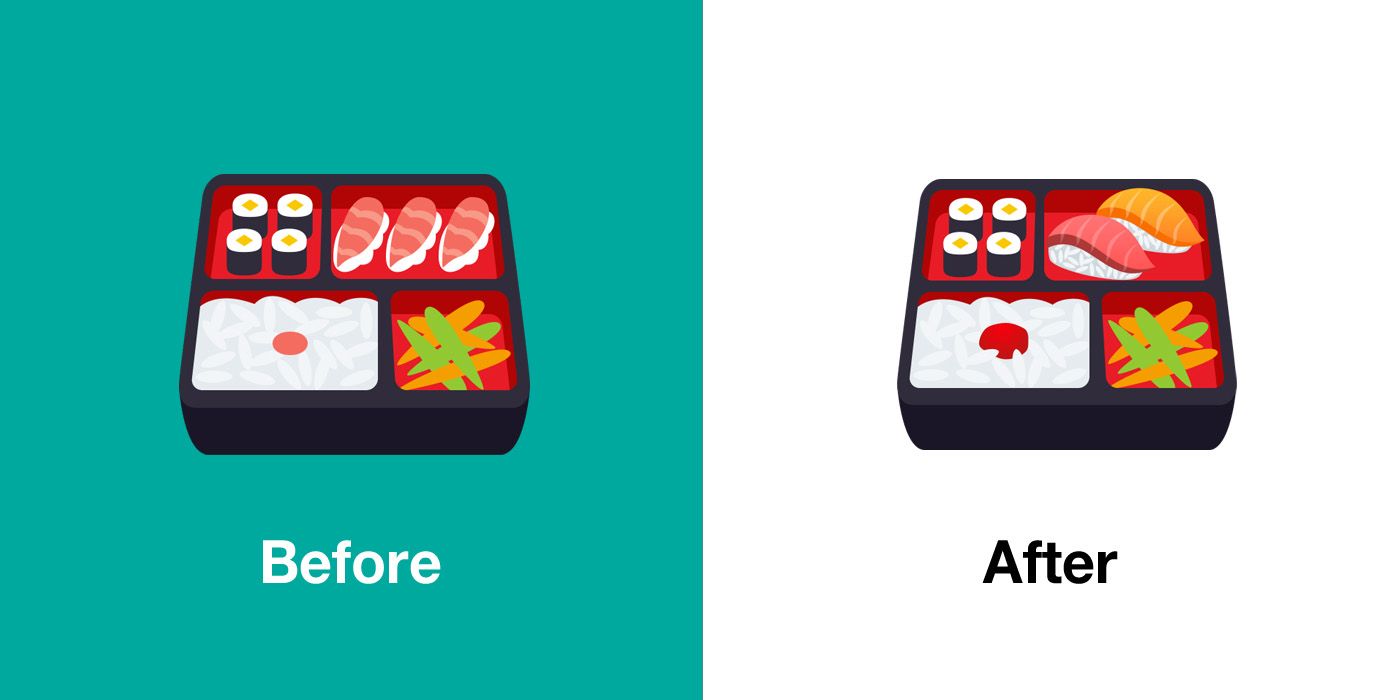 🪒 Razor now appears as a modern safety razor instead of a straight razor. It also features the JoyPixels logo.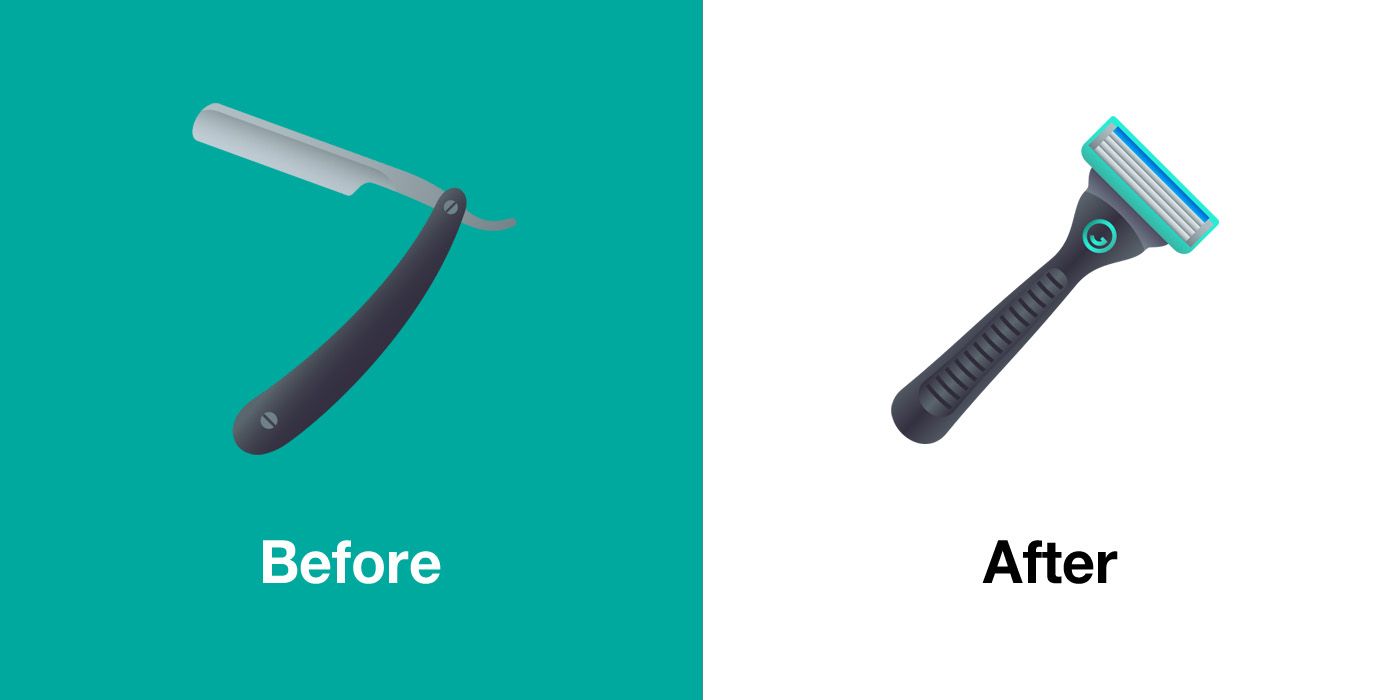 📶 Release
JoyPixels 5.5 is available now. Like the previous JoyPixels update, it is available on a freemium basis, with licensing required for some but not all usage types.
---