iOS 14.6 Emoji Changelog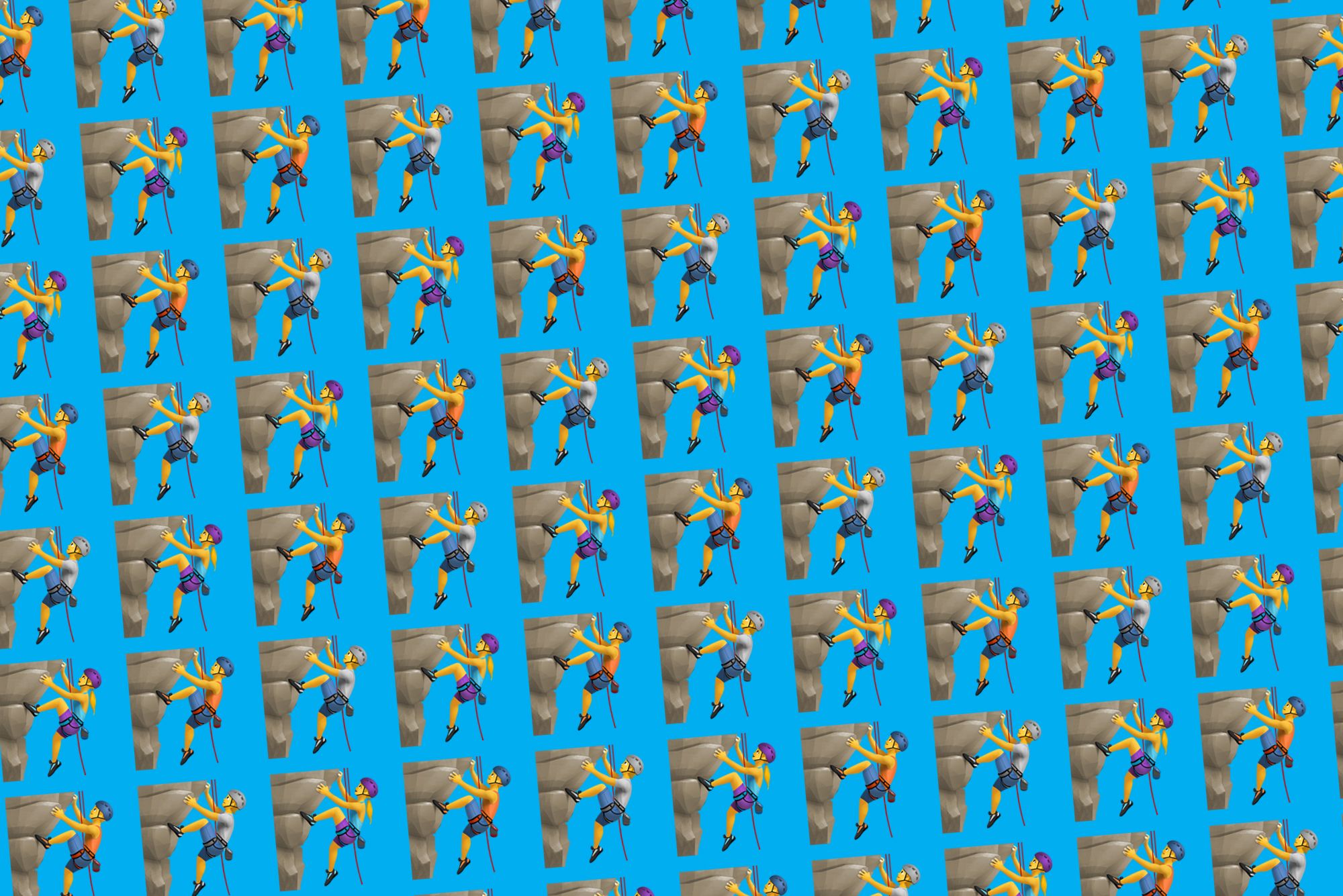 Today Apple has released iOS 14.6, just a few weeks after unveiling a large number of new emojis in iOS 14.5. While today's update doesn't feature any further new emojis, it does update apperance of the people climbing emojis, and could well be the last Apple emoji update before Unicode's 2021 recommendations are made.
Now in iOS 14.6 the 🧗 Person Climbing, 🧗‍♀️ Woman Climbing, and 🧗‍♂️ Man Climbing are now each wearing safety helmets.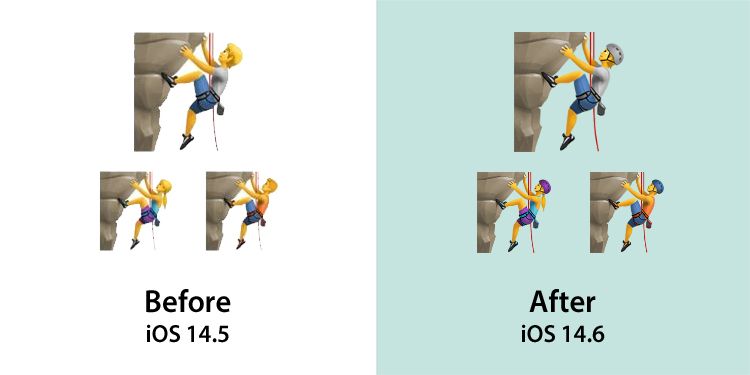 The people climbing and their skin tone modifer variations were originally expected to be included in April's iOS 14.5 release, alongside the highly-anticipated update of the 💉 Syringe emoji's apperance and the 217 brand new emojis[1] from Unicode's Emoji 13.1 recommendations.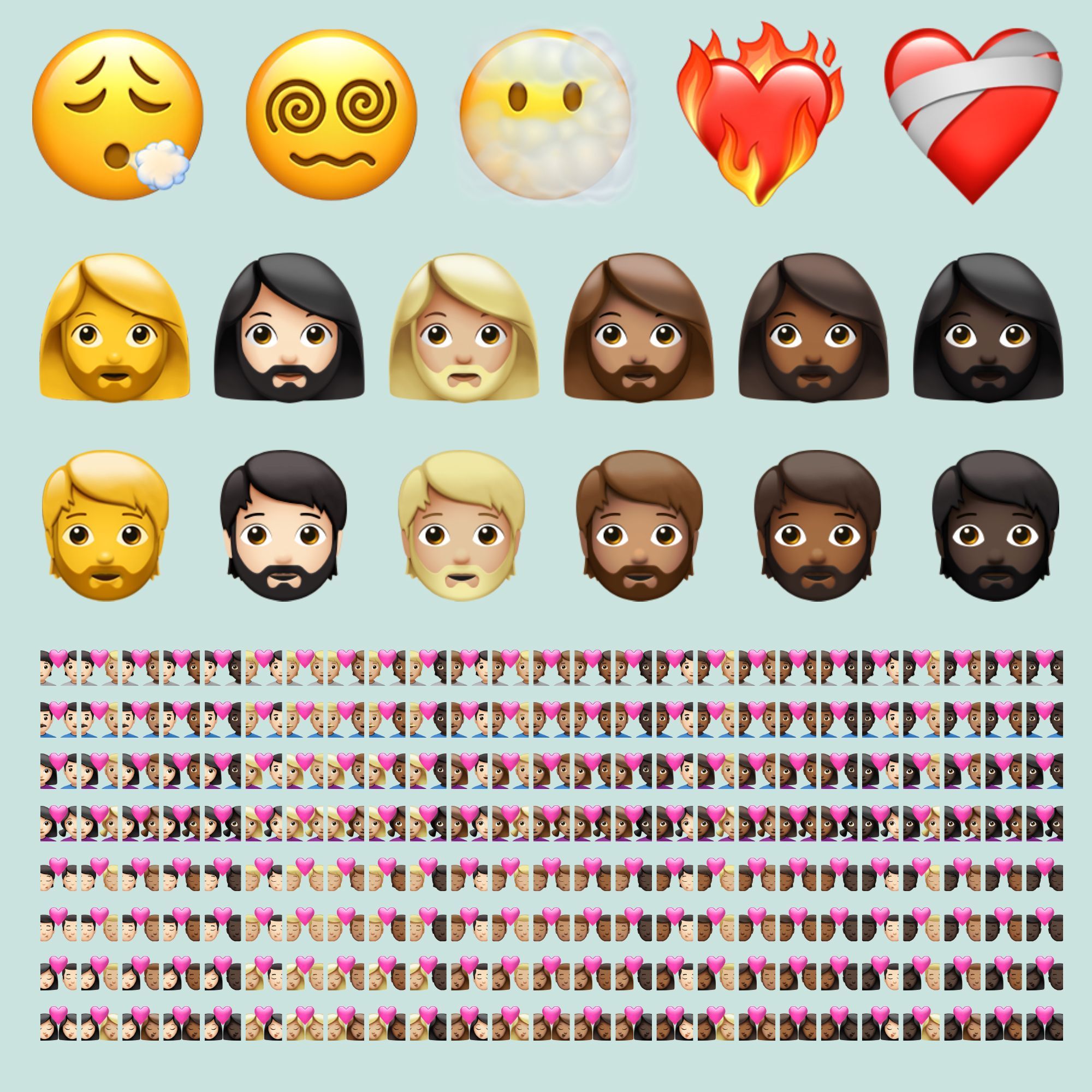 Above: the 217 emojis approved in September 2020 that were made available in last month's iOS 14.5.
⏲️ New Emojis?
Looking at our archieves here at Emojipedia, we can see that Apple rarely does more than one emoji update in between the release of Unicode's new emoji recommendations.
These updates themselves are generally quite small, akin to today's iOS 14.6 update. Previous small-scale updates have included updating certain animal emoji designs to match their Animoji counterparts, increase the scientific accuracy of certain designs, or correct a design bug for a single emoji.

Above: several Animoji that had their emoji equivalents updated in iOS 11.3 to emulate the new animated emoji-inspired designs.
It's quite likely that this is the last update to Apple's emoji set before the Unicode officially unveils its 2021 new emoji list. But when will that be?
As with most things, the coronavirus pandemic significantly impacted the work of Unicode and its Emoji Subcommittee.
Without the pandemic, Unicode 14.0 and its associated Emoji 14.0 recommendations would have been released a couple of months ago in March of 2021. However, a six month delay to Unicode 14.0 was announced in April 2020, meaning that it's not due to be officially announced until fall 2020.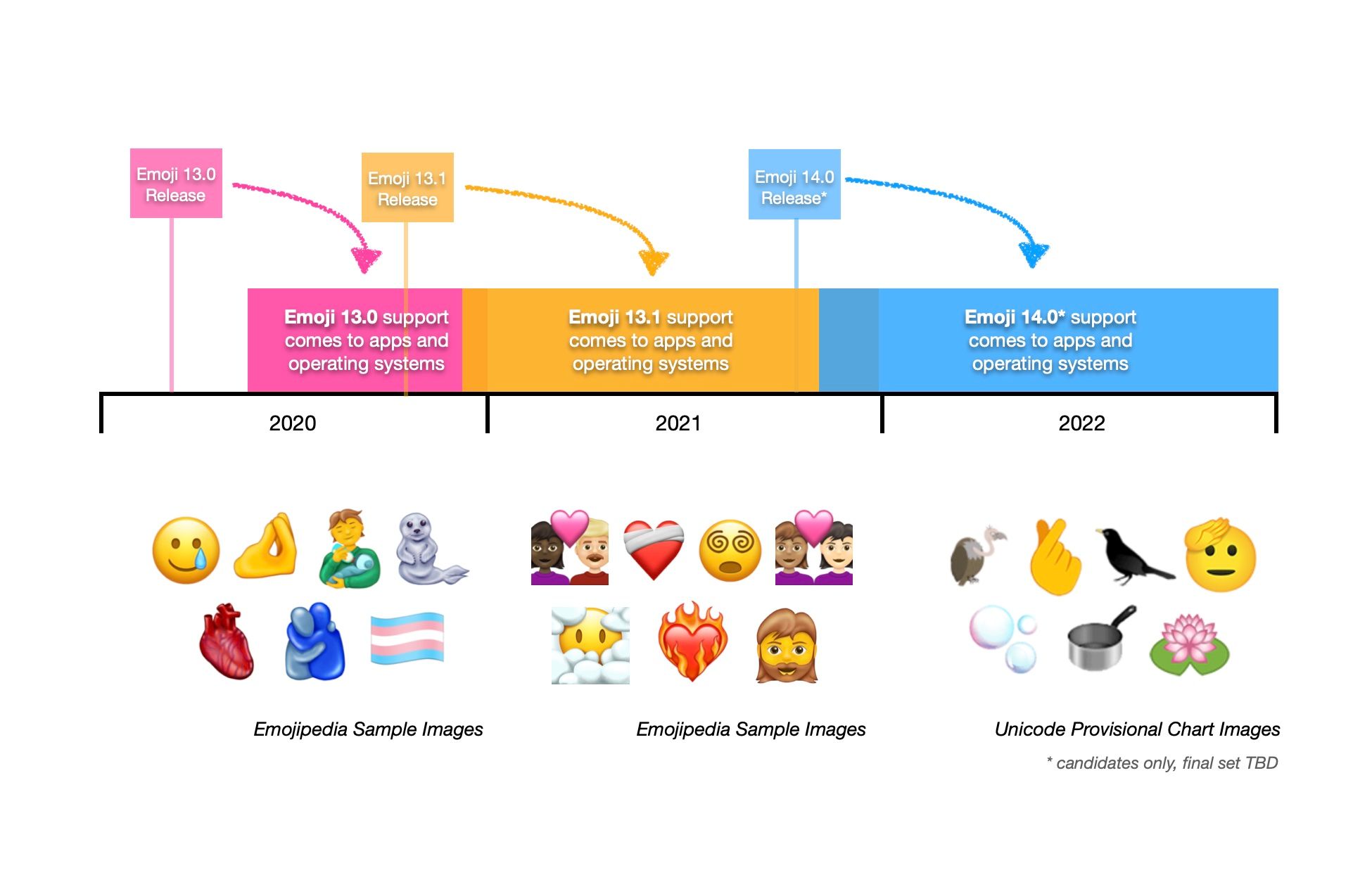 In the meantime, however, the Emoji Subcommittee was able to make recommendations via Emoji 13.1.
Now with the release of Emoji 13.1 on Apple platform last month and today's iOS 14.6 update, it is quite likely we won't be seeing any new or updated Apple emojis until spring of 2022.
📲 Release
iOS 14.6 is available now as a free software update available for the following eligible devices:
iPhone 12 / 12 Mini/ 12 Pro / 12 Pro Max
iPhone 11 / 11 Pro / 11 Pro Max
iPhone XS / XS Max
iPhone X / XR
iPhone 8 / 8 Plus
iPhone 7 / 7 Plus
iPhone 6s / 6s Plus
iPhone SE (1st generation)
iPhone SE (2nd generation)
iPod touch (7th generation)
The same emojis are included as part of iPadOS 14.6, tvOS 14.6, watchOS 7.5, and macOS Big Sur 11.4.
📖 Read More
---