Windows 11 22H2 Emoji Changelog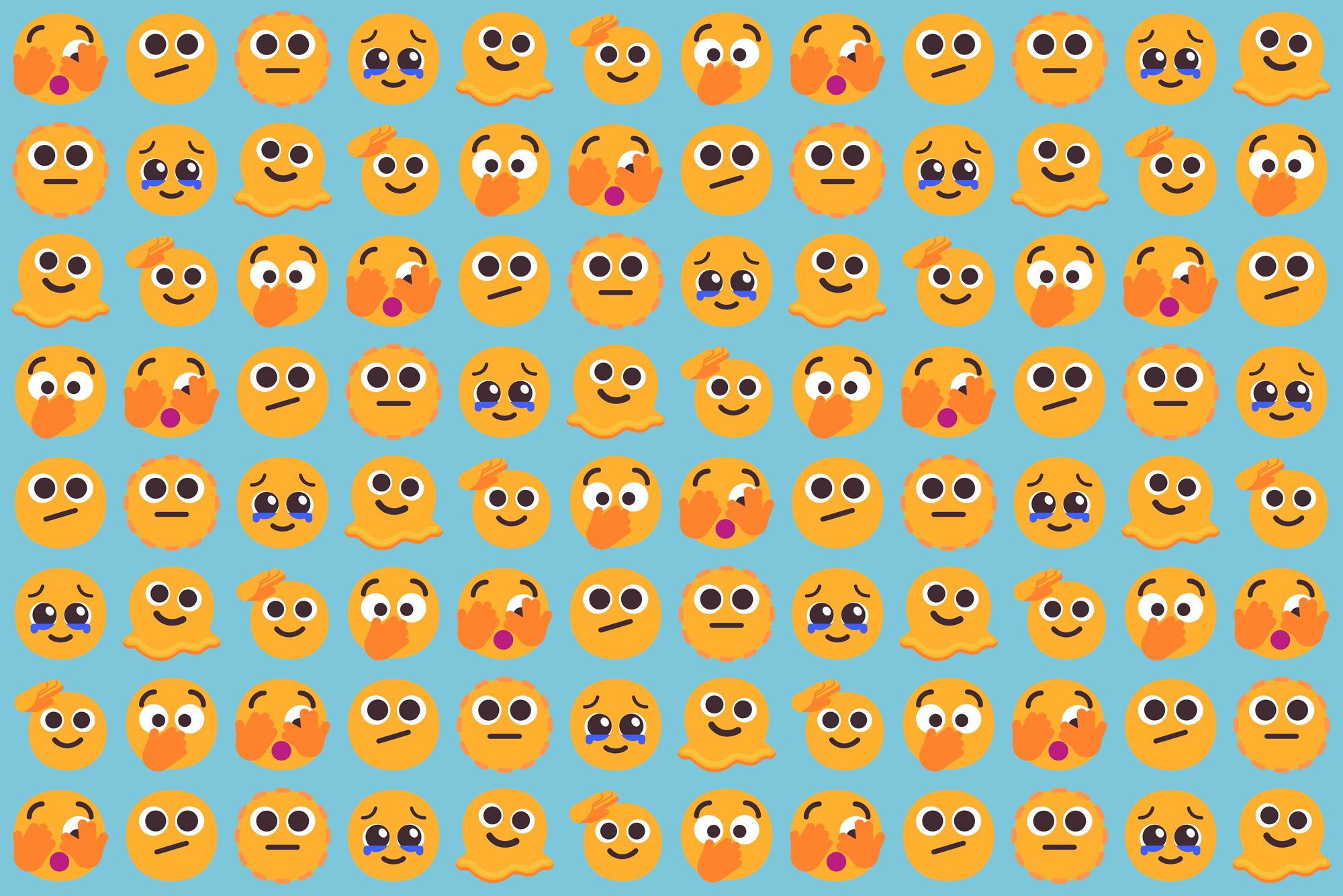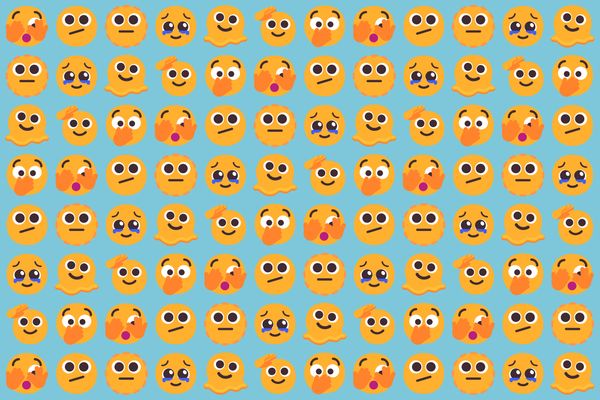 Microsoft have begun rolling out a new update to Windows 11, bringing support for the likes of 🫠 Melting Face, 🫡 Saluting Face, and 🫶 Heart Hands to their emoji set. This update also revises several previously-released 2D Fluent emoji designs.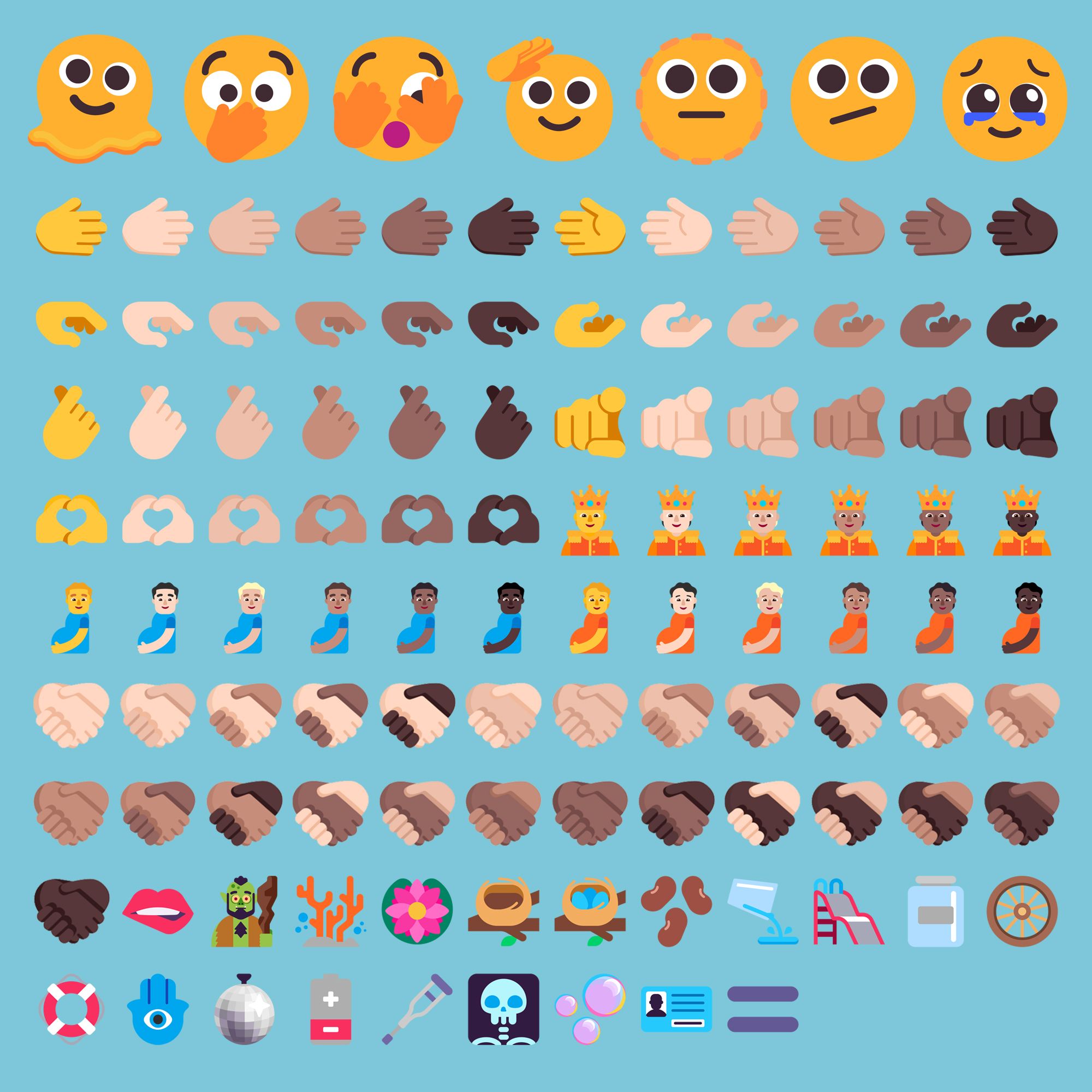 This Windows 11 update, entitled 2H22, includes all of the new emojis that were approved by Unicode in September 2021's Emoji 14.0.
107 of these recommendations make their debut in Windows 11 2H22, while five of the 🤝 Handshake variants have been supported by Microsoft since a Windows 10 update in July 2015.
This update does not, however, contain any new emojis from this month's Emoji 15.0 recommendations.
This means that Windows users will have to continue to wait for support for the likes of the Shaking Face, the Goose, and the plain Pink Heart.
🆕 New
Windows 11 2H22 update introduces the seven brand new smiley face emojis.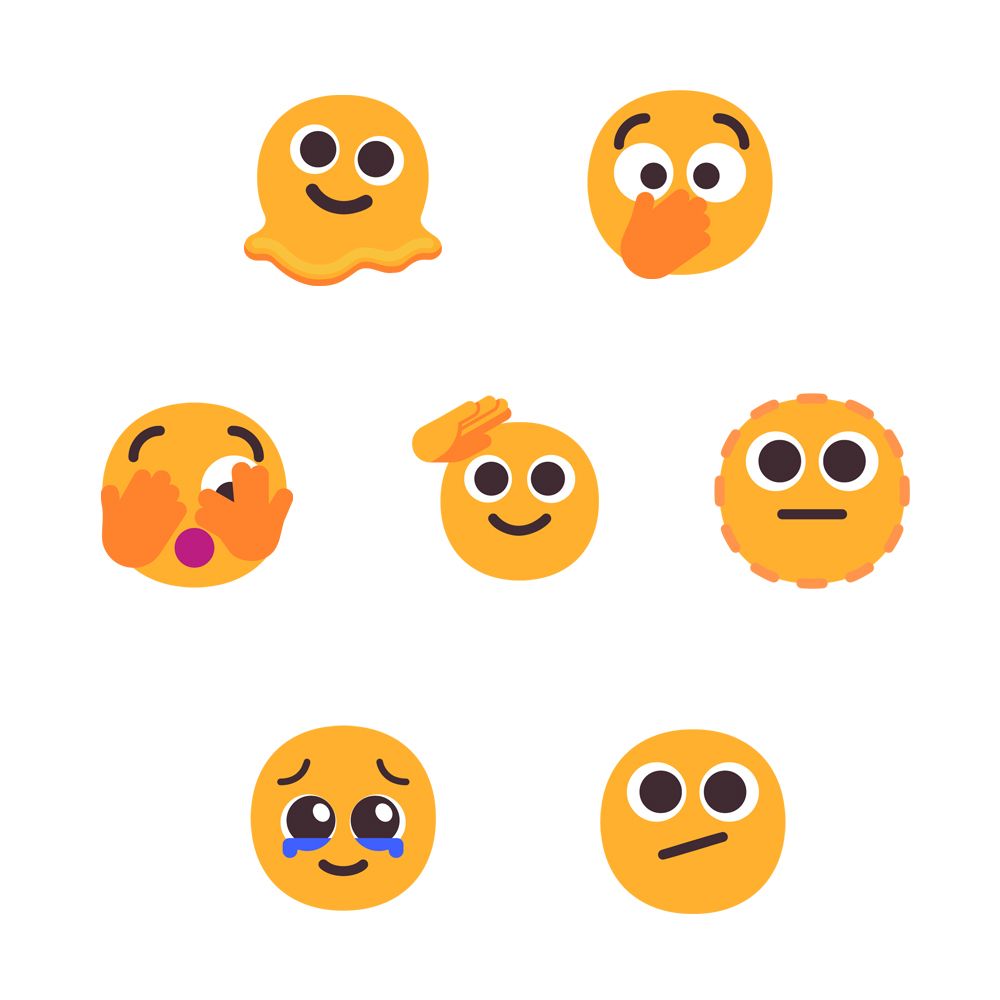 Windows 11 22H2 also contains three new people emojis in the form of the gender-neutral 🫅 Person with Crown and 🫄 Pregnant Person emojis, as well as a new 🫃 Pregnant Man emoji. All three support skin tone modifier options.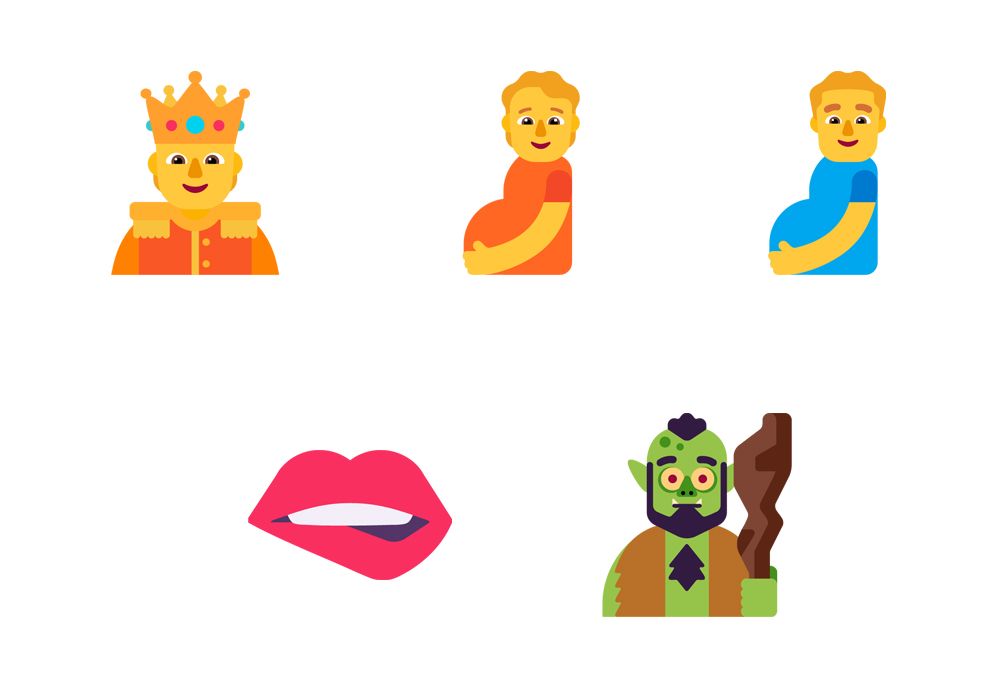 Windows 11 now also includes one new body part emoji - the 🫦 Biting Lip emoji - and a new 🧌 Troll emoji  - the first fantasy creature introduced since Emoji 5.0.
Seven brand new gesture emojis also make their debut within this update.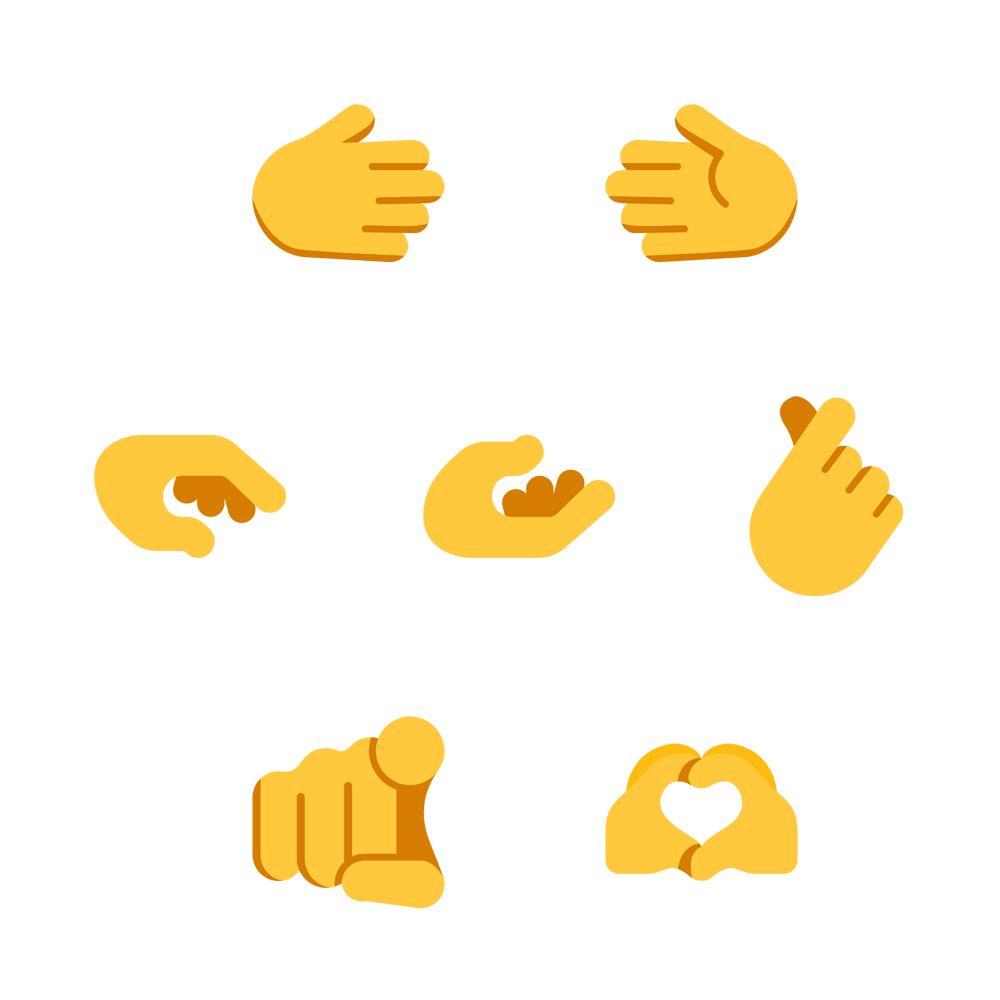 Additionally, there are now twenty new skin tone variants of the 🤝 Handshake emoji within Windows 11 drawn from Emoji 14.0.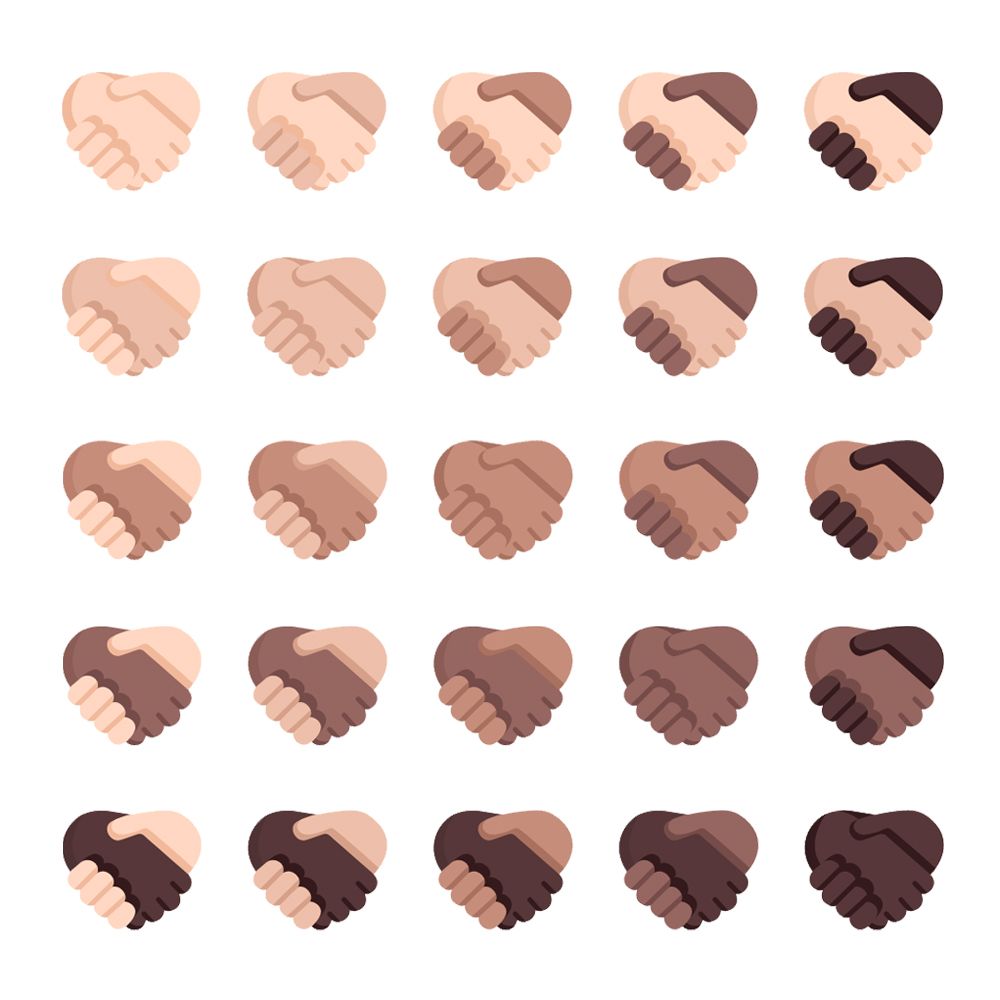 There are also 10 further new 🤝 Handshake sequence options not recommended in Emoji 14.0, which display one of the two featured hands without a skin tone modifier.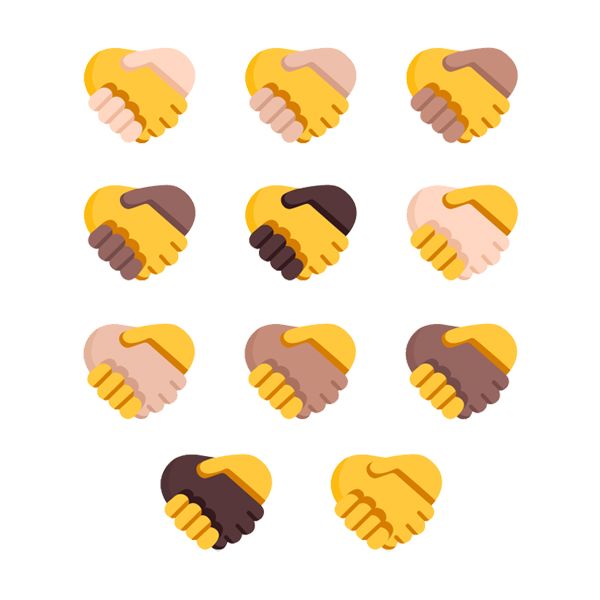 Rounding out the new emojis in Windows 11 2H22 are a small number of new additions across the 🐻 Animals & Nature, 🍔 Food & Drink, 💡 Objects, and 🔣 Symbols categories.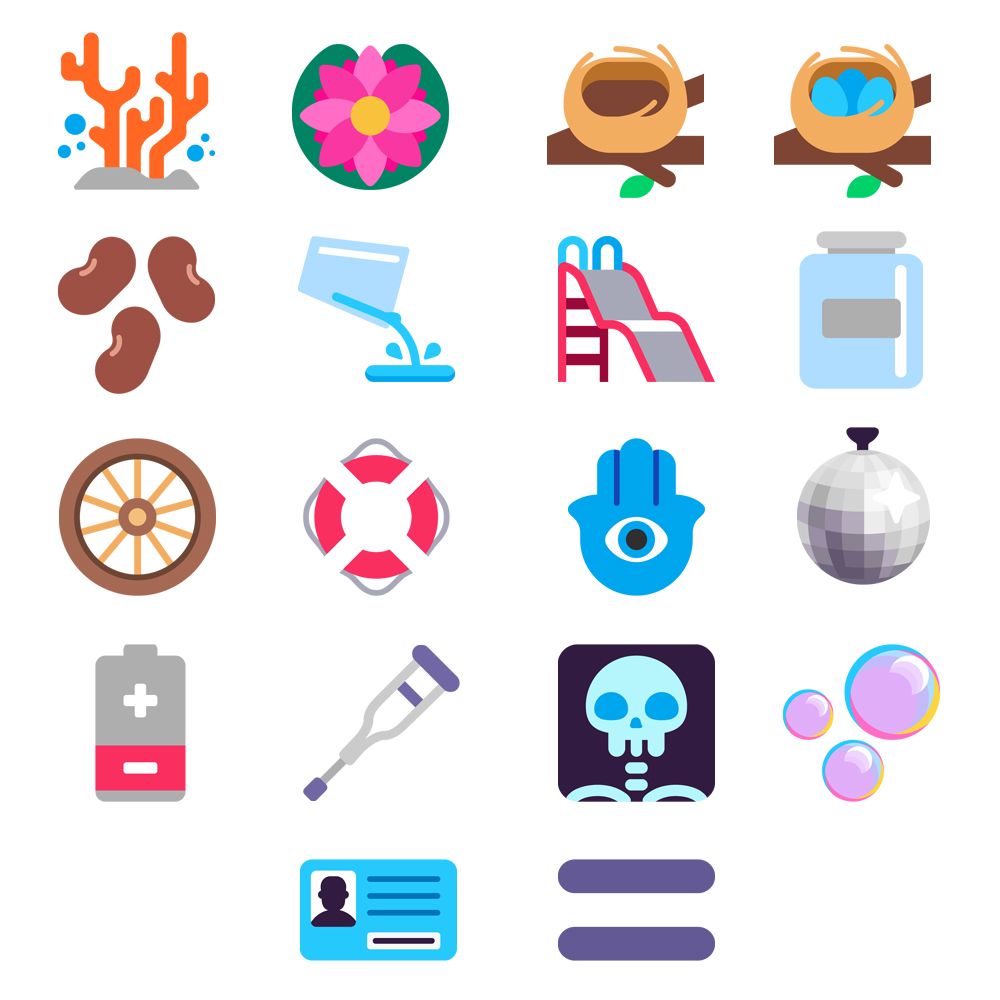 🆙 Changed
🥲 Smiling Face with Tear now has a smaller tear tucked in closer to its left eye.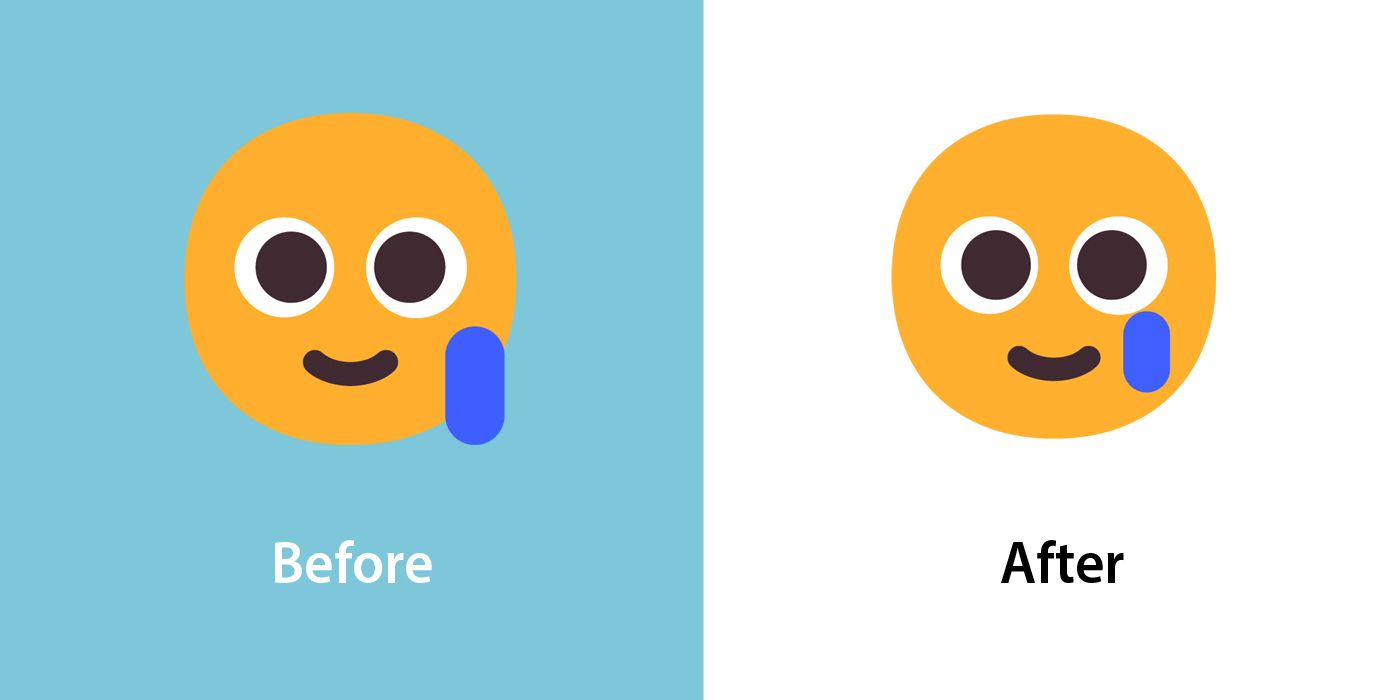 😷 Face with Medical Mask now has its eyes open, showing a more neutral expression than its previous design.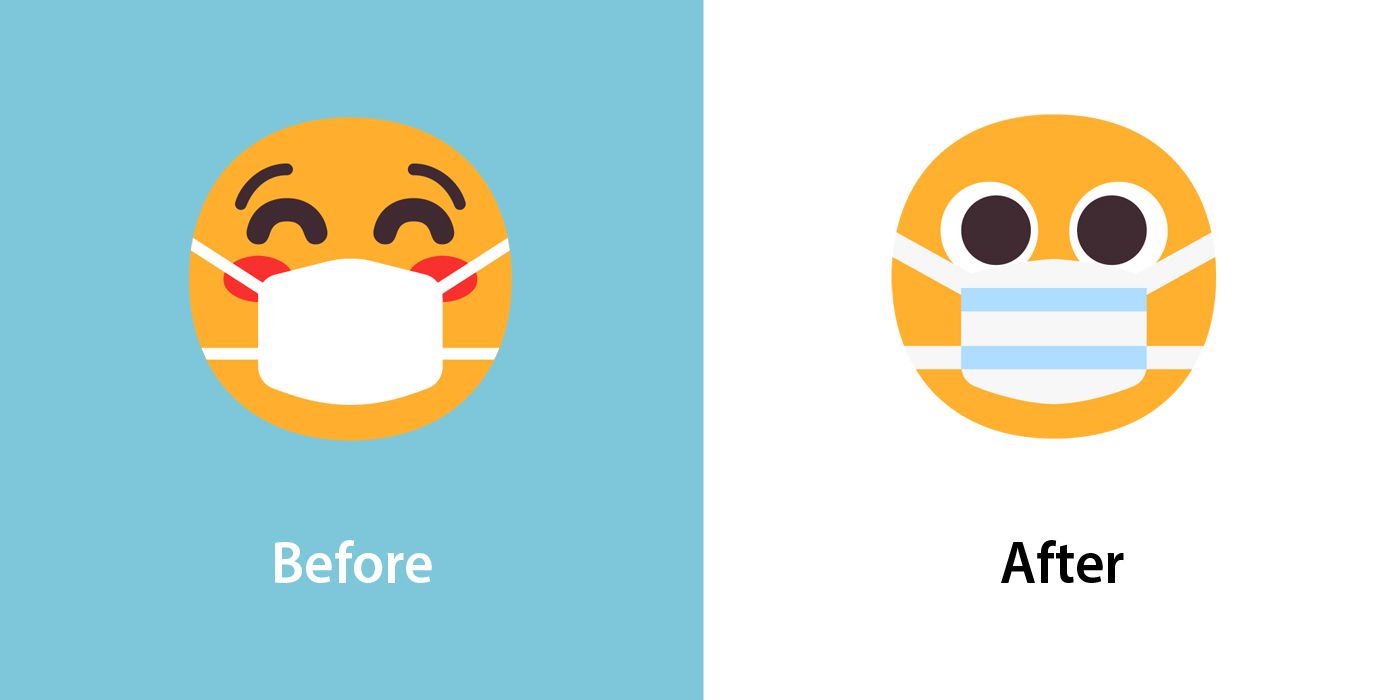 ❤️ Red Heart has new shadowing and a reflective sheen, instead of being a block color.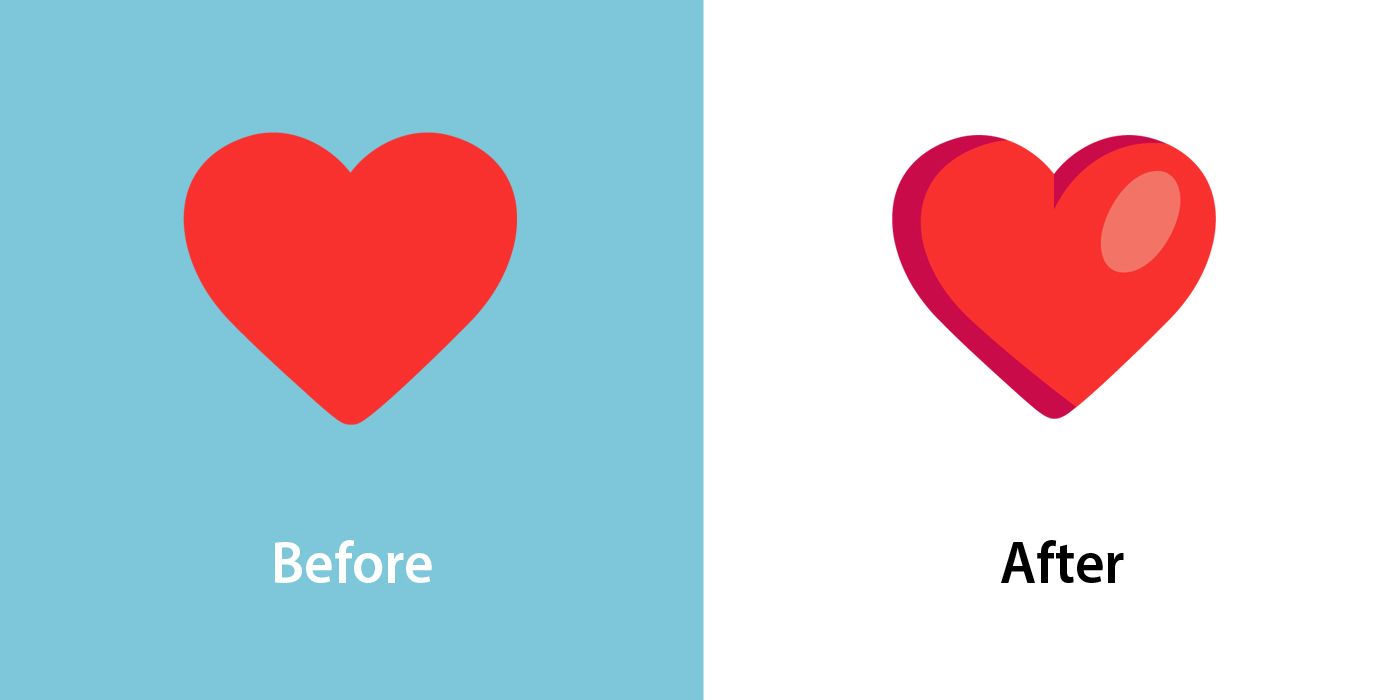 This change has also been made for the other colored hearts, such as 💜 Purple Heart, 💛 Yellow Heart, and 🤍 White Heart.
👅 Tongue has additional shading across its median sulcus and the back of the throat.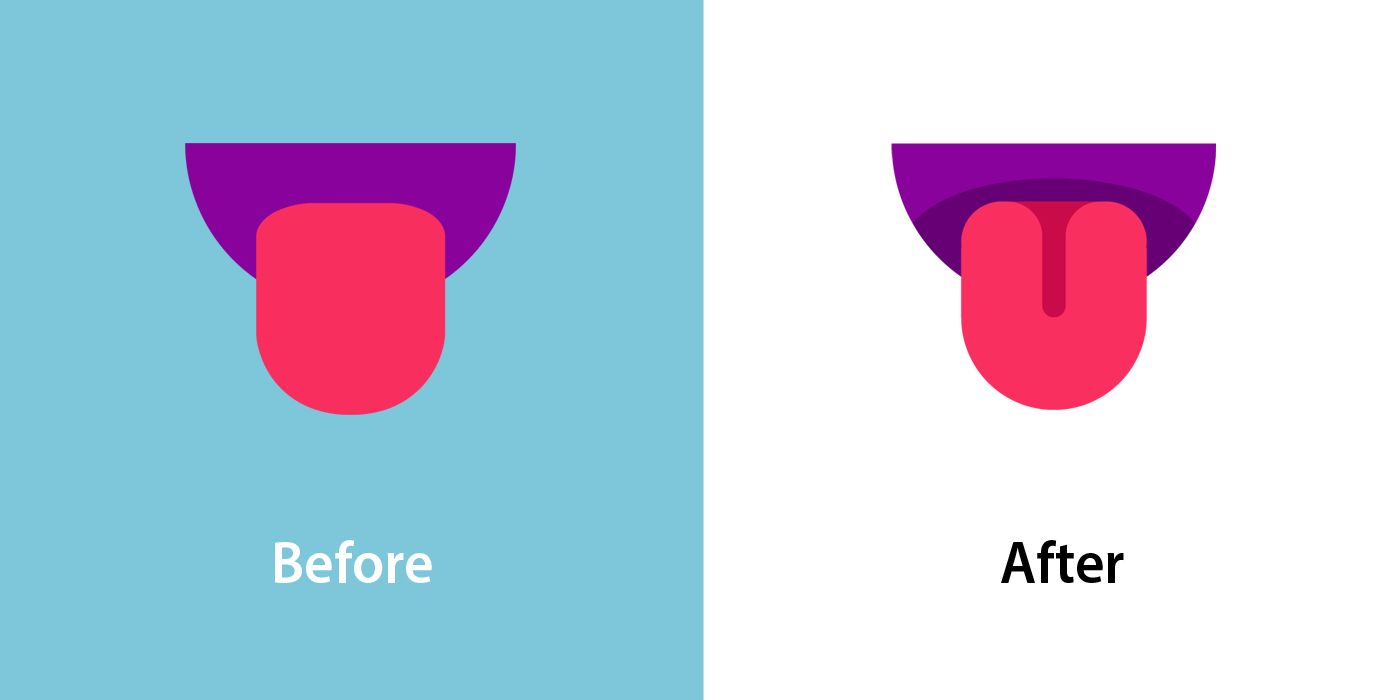 🌸 Cherry Blossom is a new shade of pink with several reflective sheens around its petals.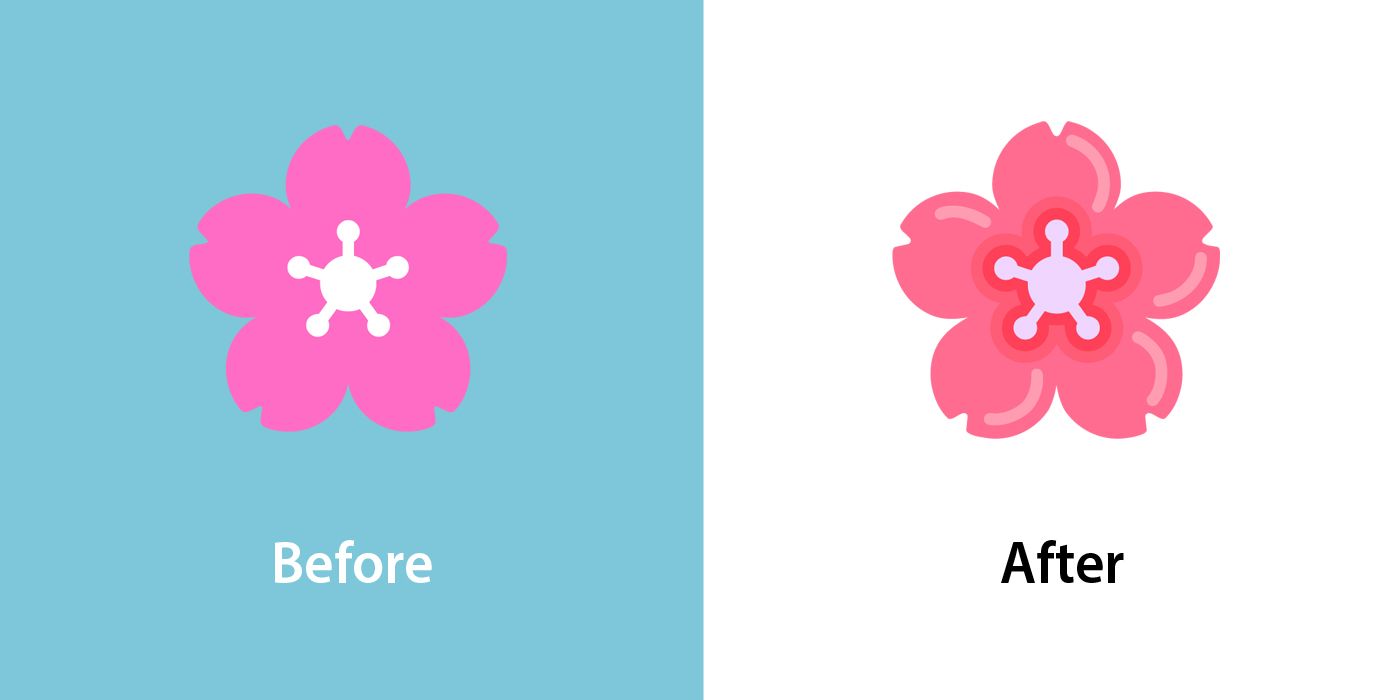 💨 Dashing Away is now grey with additional shading across the gust of dust.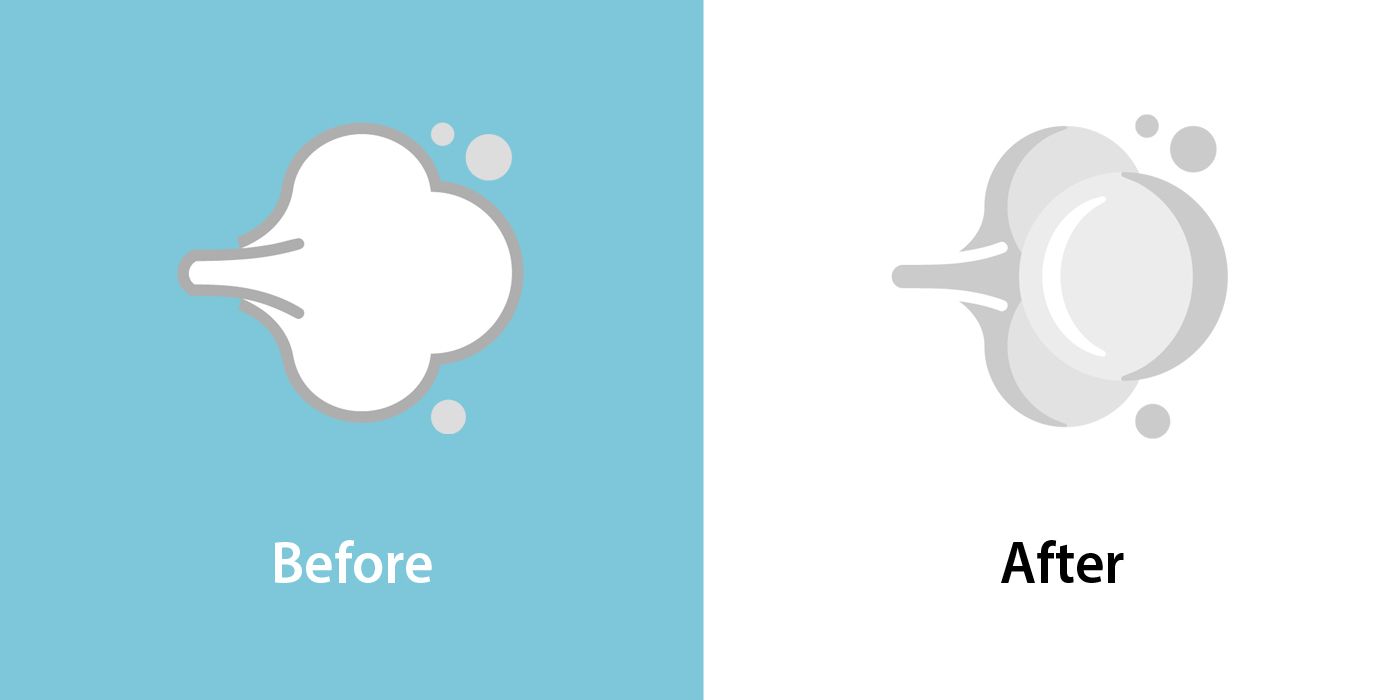 💦 Sweat Droplets have new reflective sheens.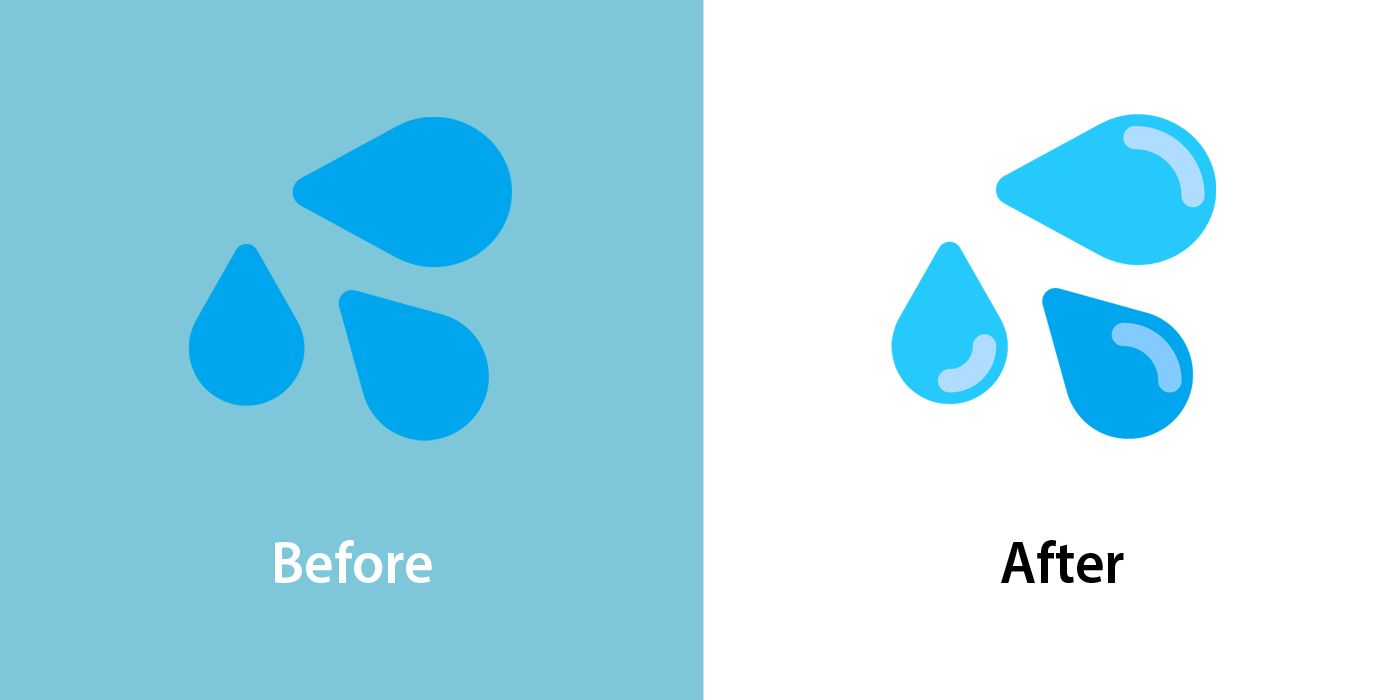 🔄 Counterclockwise Arrows Button no longer incorrectly displays the same design as the 🔚 End Arrow emoji.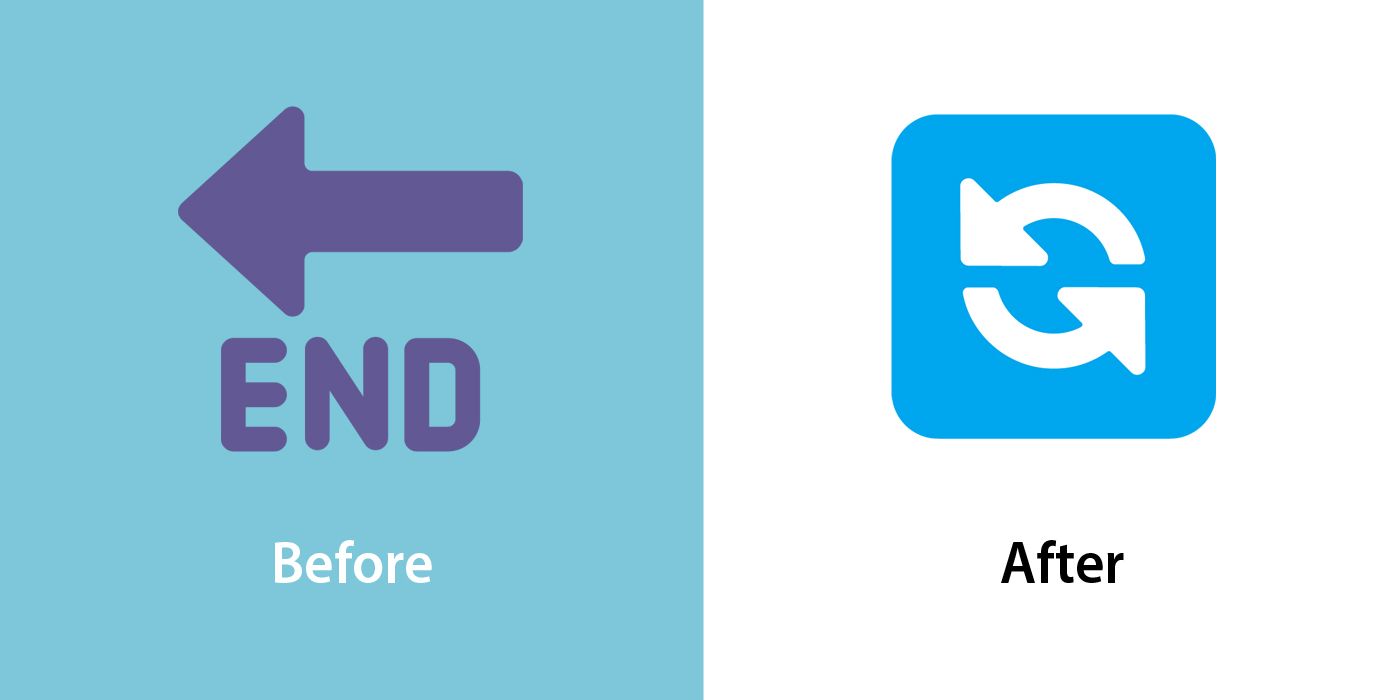 ✖️ Multiply no longer incorrectly displays the same design as the ➕ Plus emoji.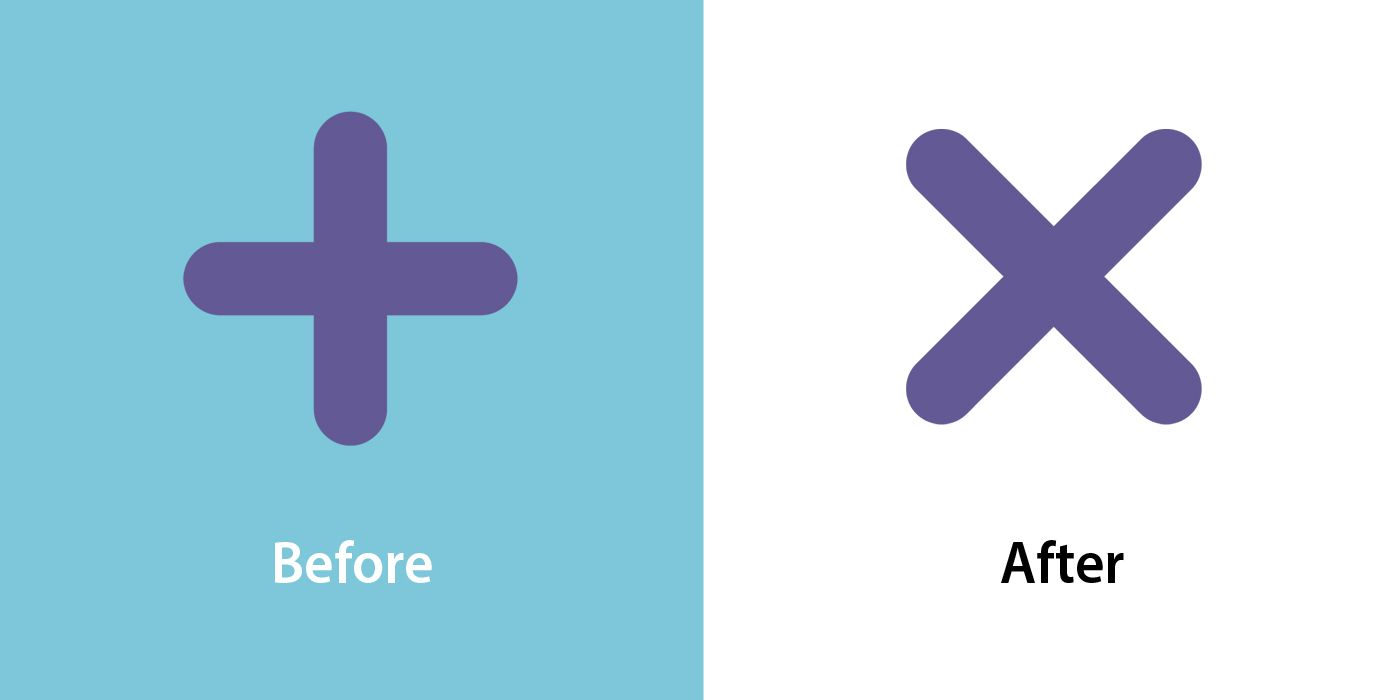 In addition to all the above changes, all of the various hand gesture and people emojis without a skin tone modifier have had their neutral yellow skin tone revised to be slightly darker and more gold in color.
The shadowing on these people and gesture emojis has also been made darker, leading to greater contrast.
💻 Release
The Windows 11 22H2 update is now available as a free update for Windows 11 users in select regions, with global rollout continuing over the next few weeks and months.
Those using Windows Insider builds would have already received this update at various stages over the past few years, varying based on the fast or slow ring options.
The first Insider build to receive this emoji update was Build 22557, released 2021-02-16.
📖 Read More