Twemoji 13.0 Emoji Changelog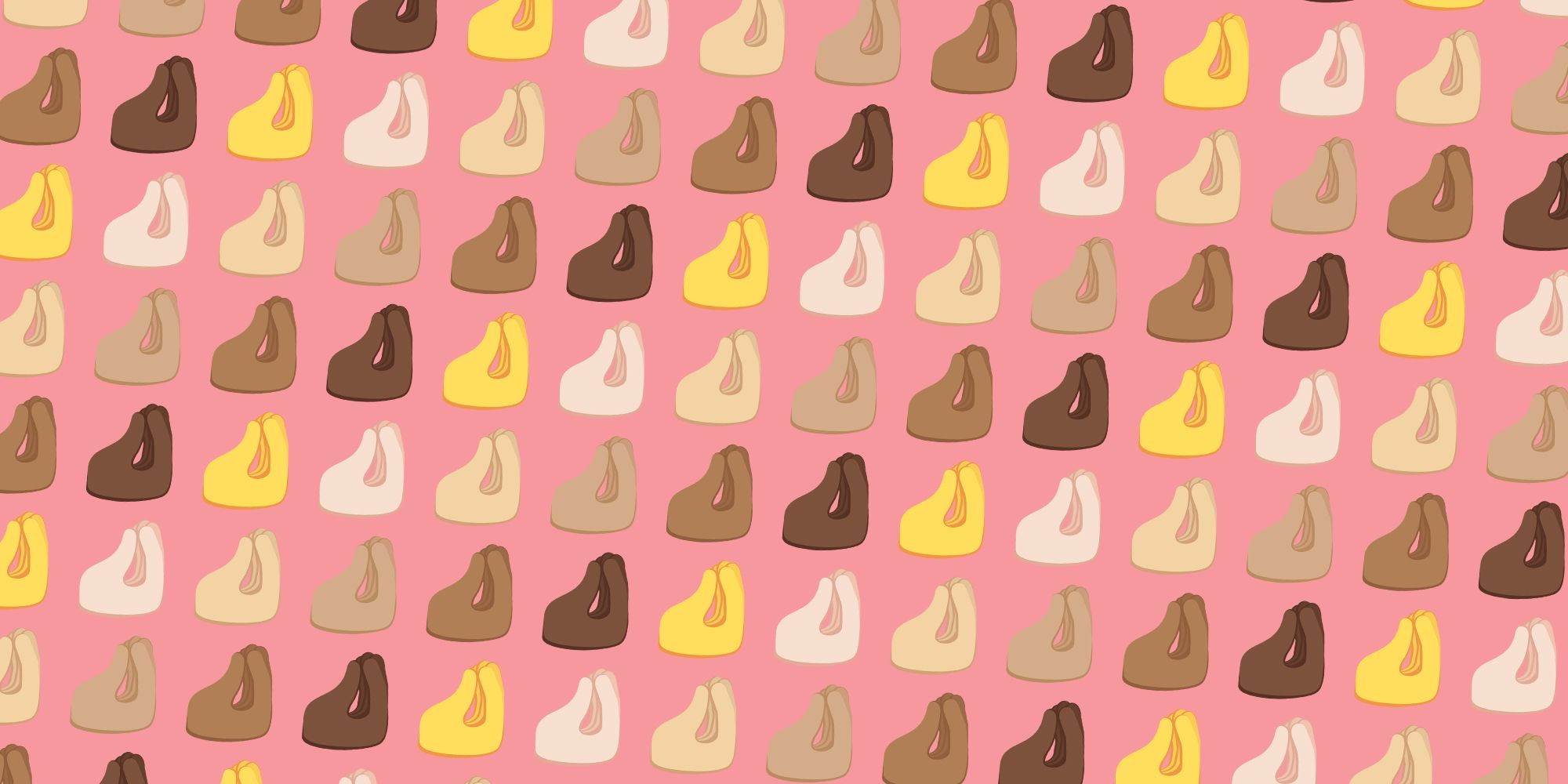 Twitter has begun rollout of its latest emoji update. Versioned as Twemoji 13.0, this update includes all of the new 2020 emojis such as Smiling Face with Tear, People Hugging, Bubble Tea and the Pinched Fingers.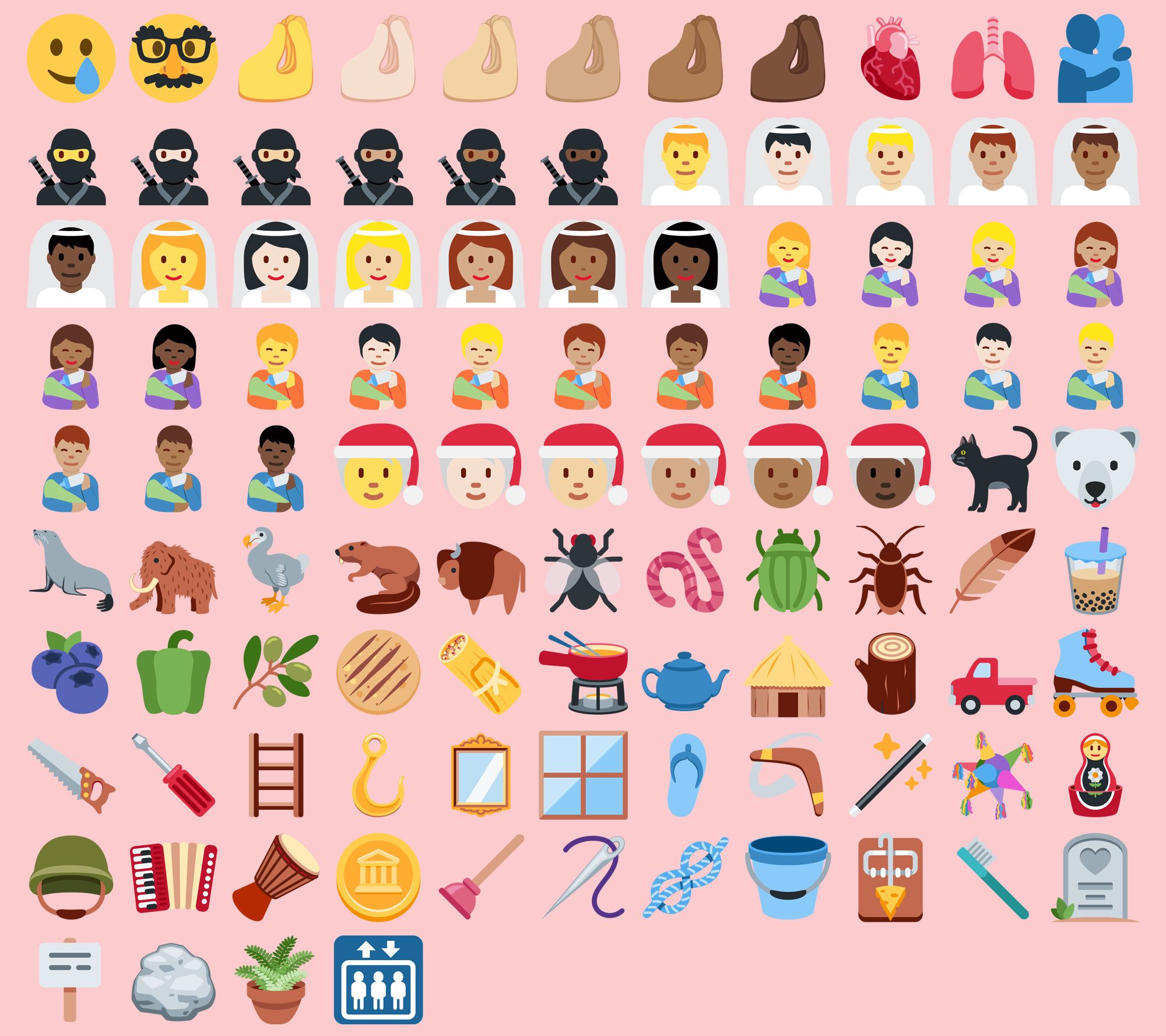 Above: all of the new emoji designs featured in Twemoji 13.0.
A total of 103 new emojis have been introduced to the Twitter emoji set in Twemoji 13.0.
While Emoji 13.0 contains 117 new emojis recommended for general interchange (RGI), Twitter has been supporting the 🏳️‍⚧️ Transgender Flag and ⚧ Transgender Symbol since they were drafted in mid-2019.
Additionally, 🤵‍♀️ Woman in Tuxedo has been supported on Twitter since 2017, despite only being a added as a recommended emoji in 2020. This is possible due to the sequence format used for these emojis.
🆕 New
There are two new smileys included in Twemoji 13.0: 🥲 Smiling Face with Tear and 🥸 Disguised Face.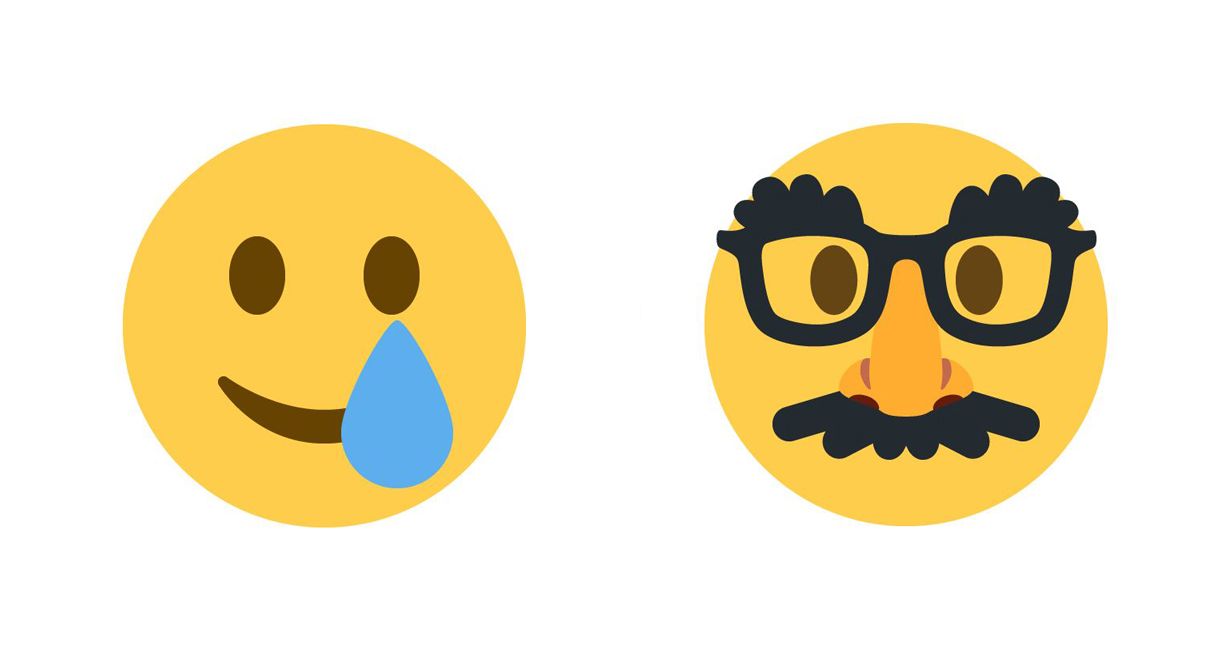 🥲 Smiling Face with Tear in particular has been a popular request for some time. It will be interesting to see if it does as well as another popular emoji in recent years: 🥺 Pleading Face.
A single new gesture has been added in Twemoji 13.0: 🤌 Pinched Fingers, also known as the "ma che vuoi" hand gesture.[1]
As with all gestures and body part emojis displaying a single individual, the 🤌 Pinched Fingers supports skin tone modifiers.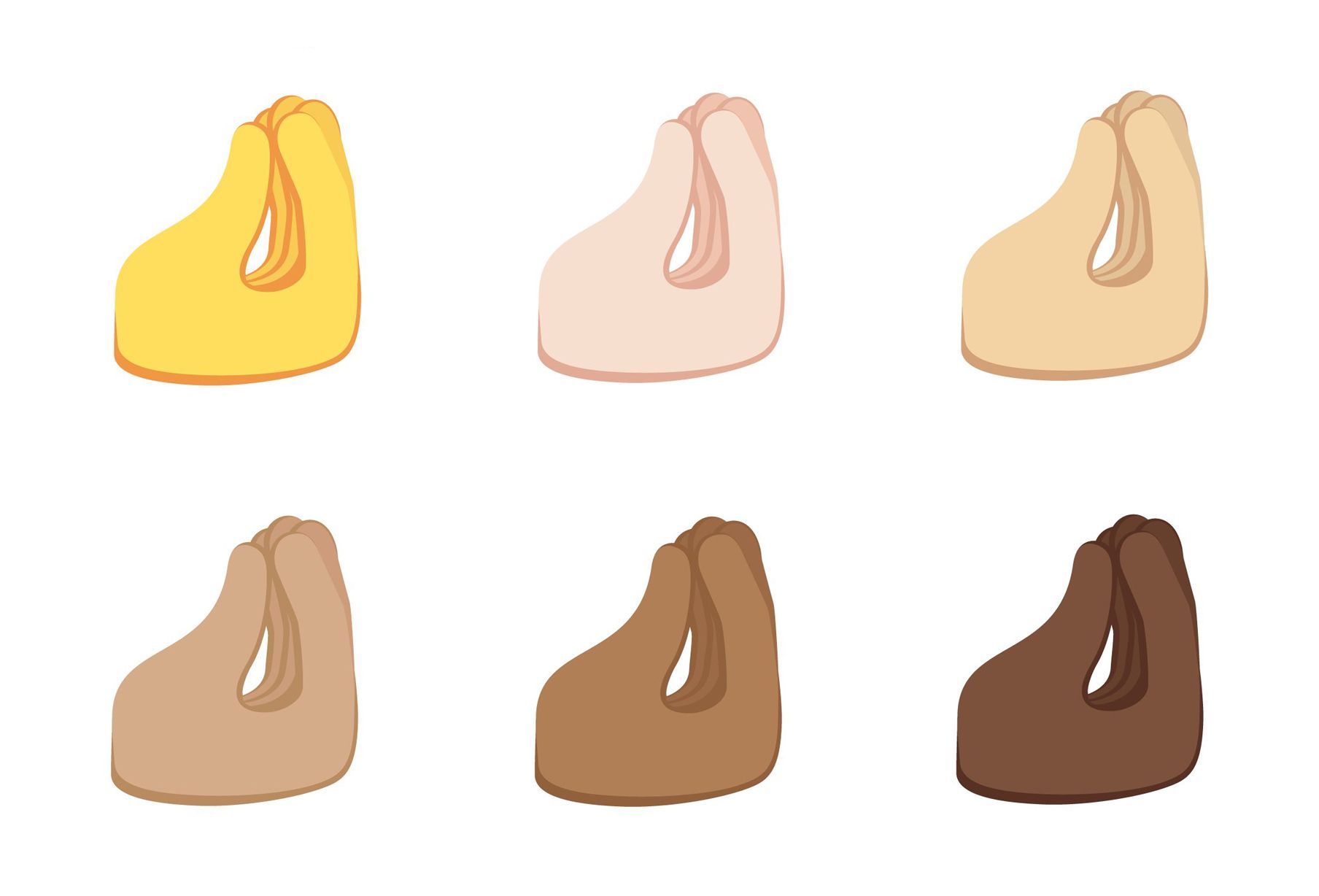 There are also two now anatomy-based emojis, 🫀 Anatomical Heart and a pair of 🫁 Lungs.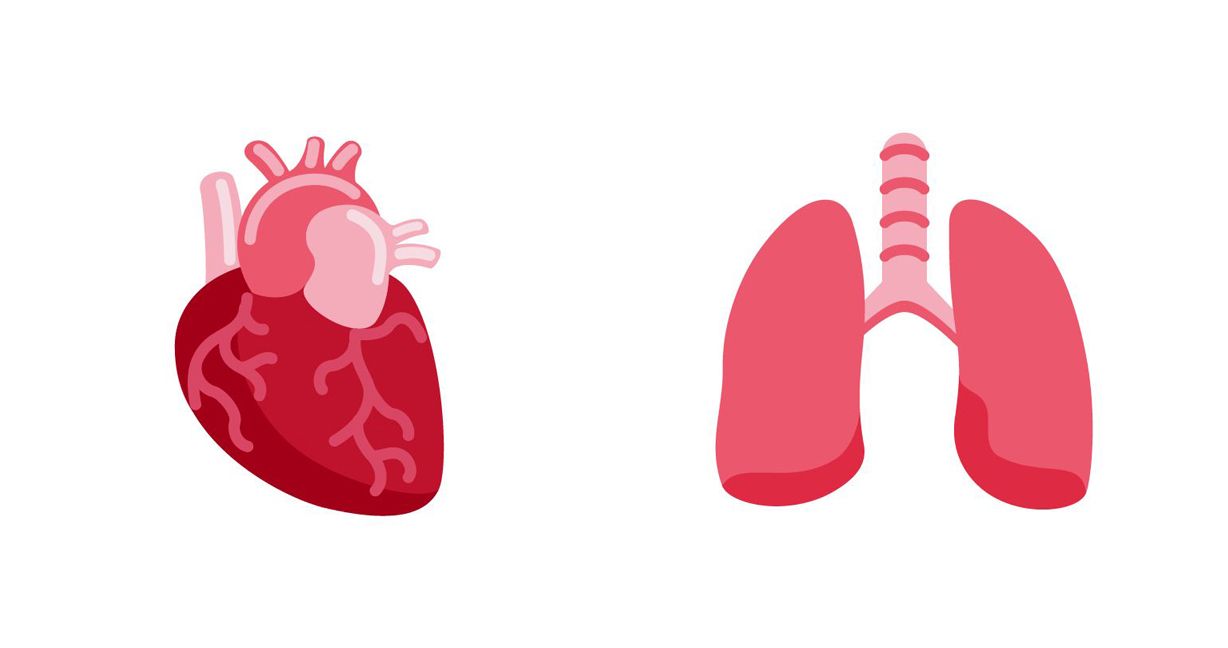 People
A total of 8 new people have been added in this update, of which seven support skin tone modifiers.
The only one lacking skin tone support is 🫂 People Hugging, which displays two abstracted human forms in an affectionate embrace.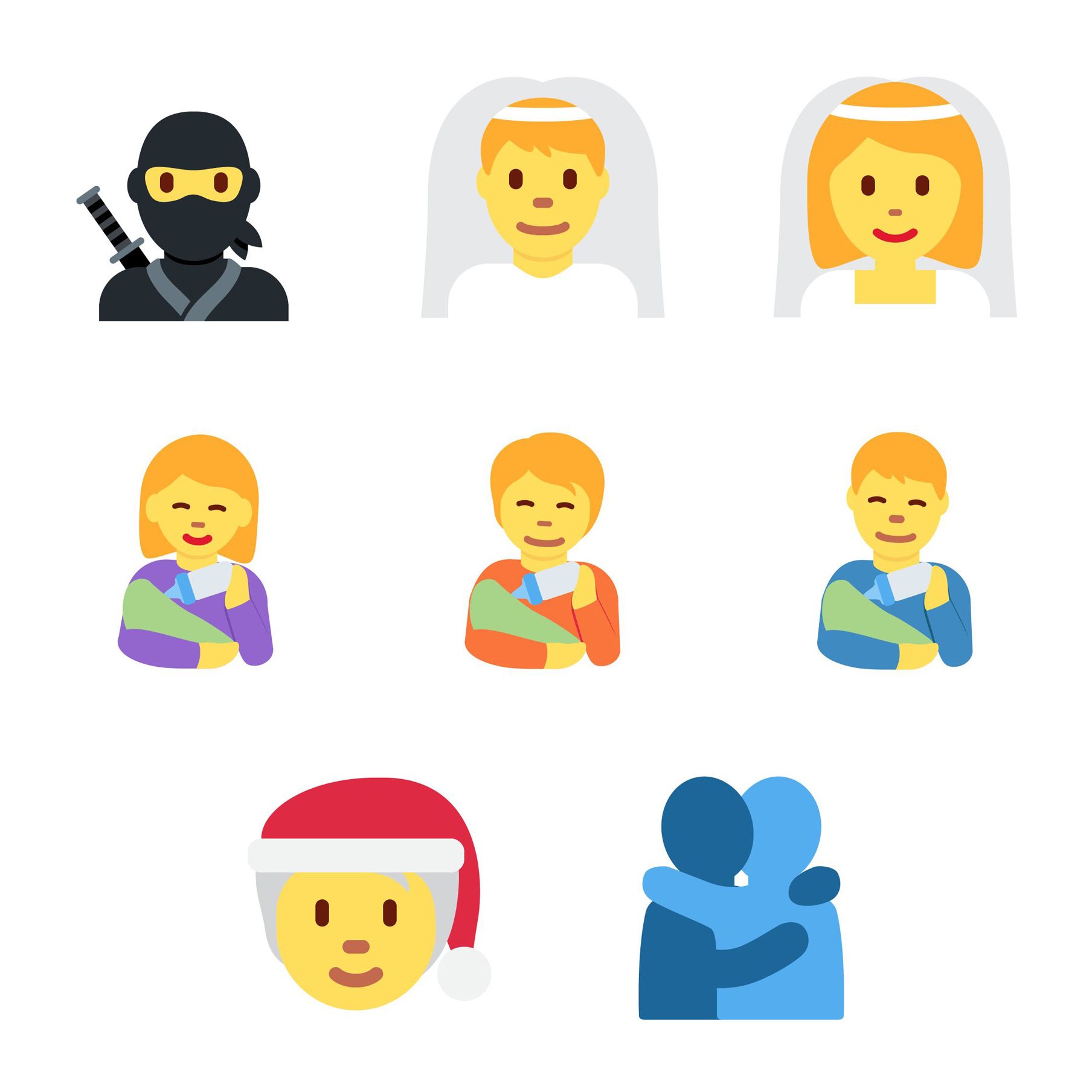 Animals & Nature
There are 12 new animal emojis in Twemoji 13.0, including a 🪶 Feather.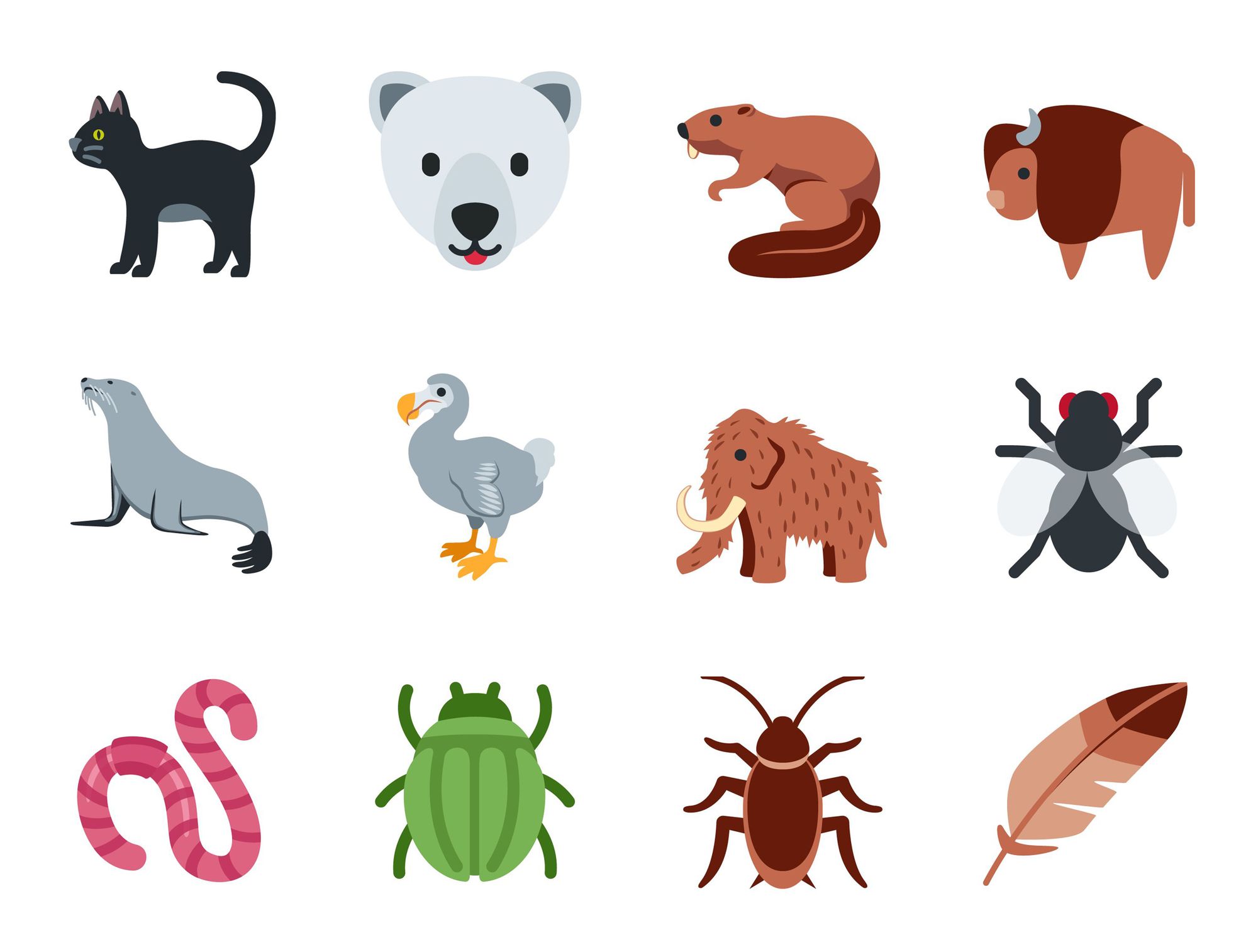 The new 🐈‍⬛ Black Cat and 🐻‍❄️ Polar Bear are of particular note here, as they are new zero width joiner (ZWJ) sequences using the previously available 🐈 Cat and 🐻 Bear emojis respectively.
These will show on older systems as the two emojis side-by-side, but on Twemoji platforms will show as a single emoji.
Food & Drink
There are eight new food and drink emojis in Twemoji 13.0, including the much-requested 🧋 Bubble Tea.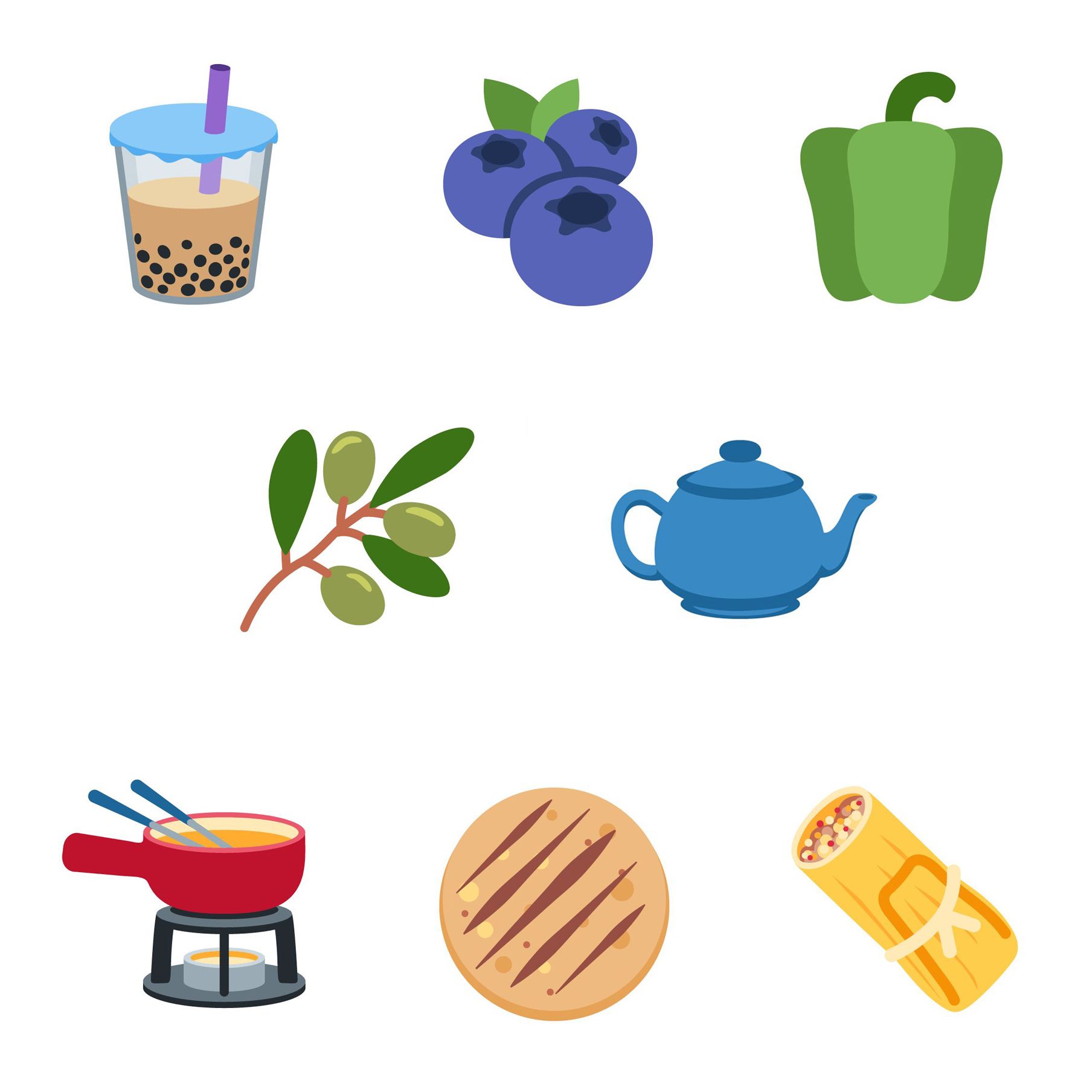 Miscellaneous
Rounding out Twemoji 13.0 are 32 additional new emojis which fit into the broad categories of nature, objects, and symbols. These include 🪃 Boomerang, 🪦 Headstone, 🪅 Piñata and 🛗 Elevator.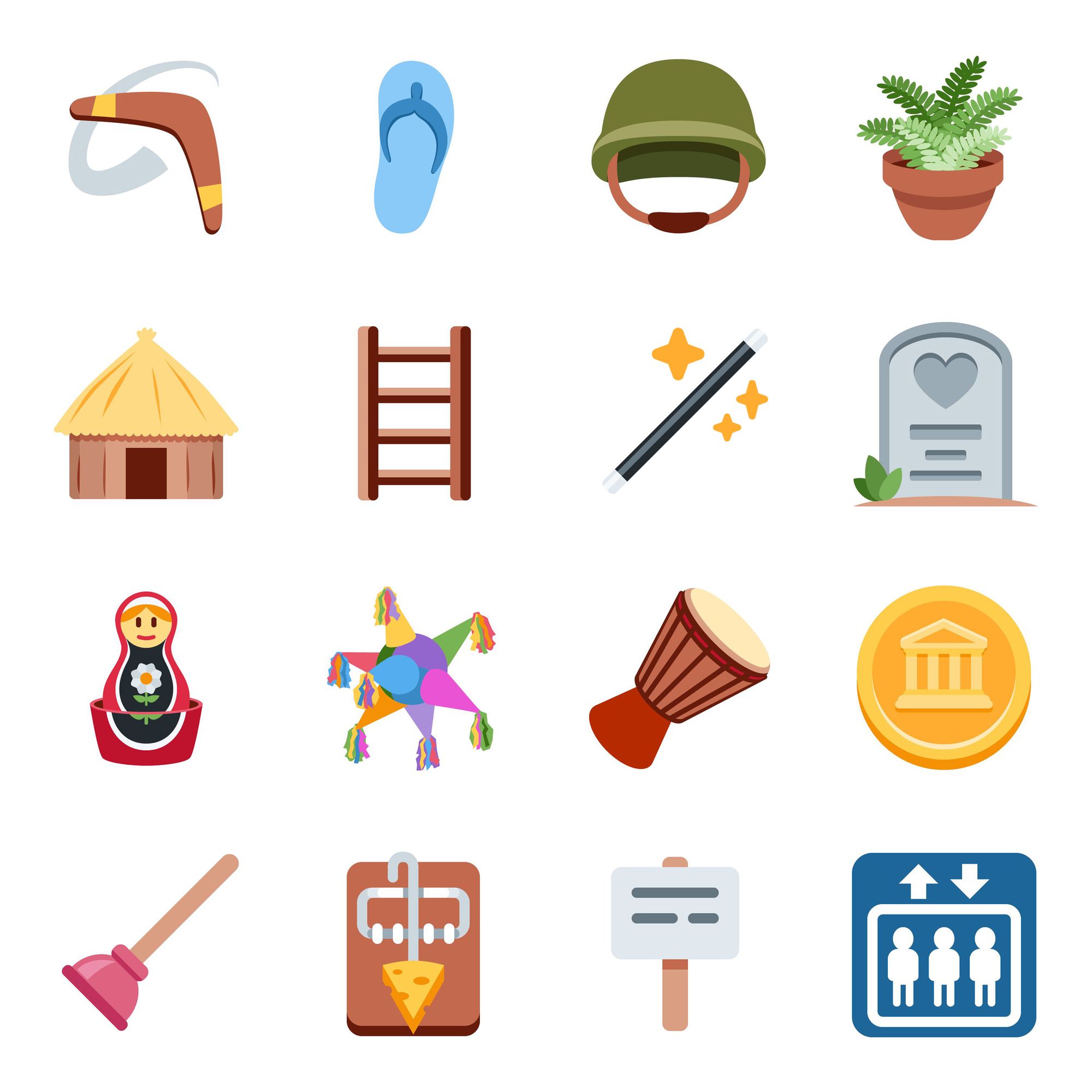 Above: a selection of the remaining 32 different new emojis featured in Twemoji 13.0.
🆙 Changed
👰 Person With Veil now displays with a gender-neutral emoji design.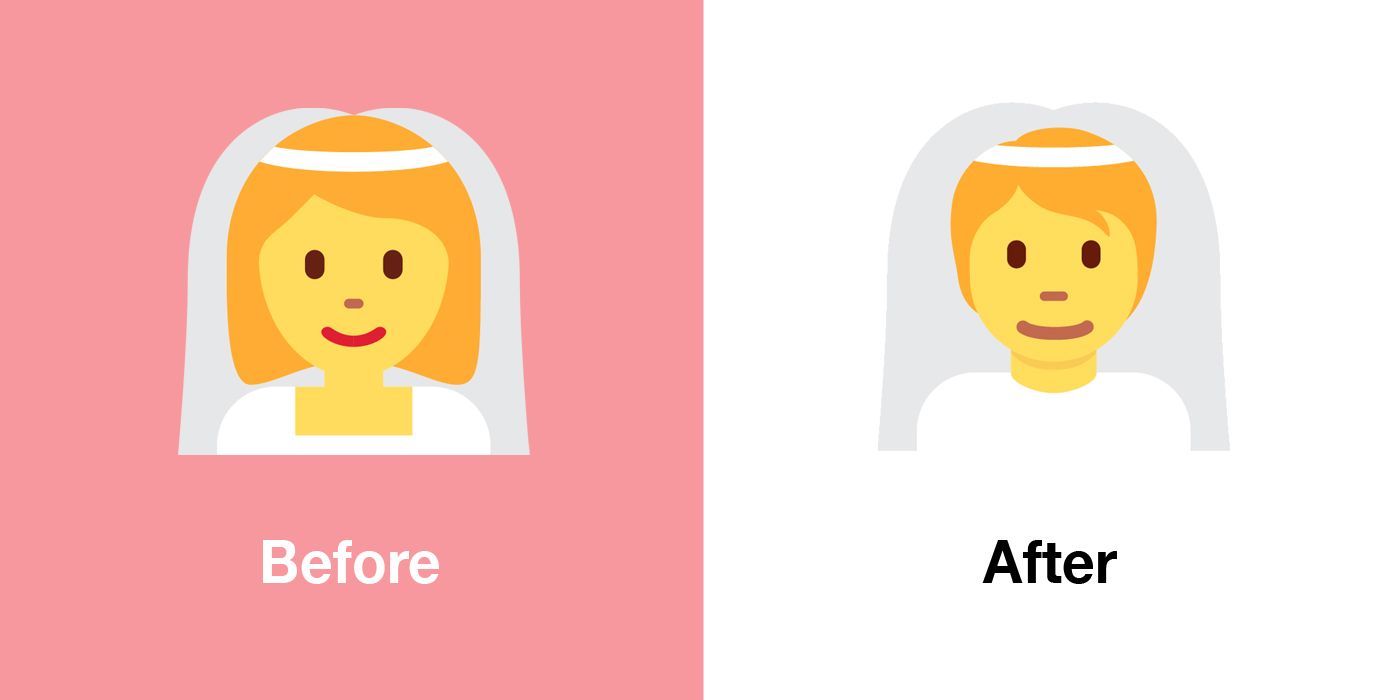 The design previously used for 👰 Person With Veil is now found under the new sequence: 👰‍♀️ Woman with Veil.
📶 Release
Rollout of Twemoji 13.0 began today across Twitter's various platforms.
In the coming days and weeks Twemoji 13.0 support is likely to continue to all users of the Twitter website, the Twitter mobile site, Tweetdeck, and progressively roll out to Twitter apps on Android for supported users.
During last month's Twemoji 12.1.16, some users of the Twitter website saw the emoji update before others.
This is likely due to the new version of the Twitter website using scalable vector graphic files (SVG), while 'old Twitter' continues to use a set of PNG files which only display at a single resolution. Both Twitter websites continue, with most modern browsers using 'new Twitter'.
The Twemoji 13.0 emoji files are also available via the Open Source Twemoji Repository.[3]
As with all Twitter updates, users of the iOS Twitter app will continue to see Apple emoji designs, as Twitter for iOS defers to the system for native emoji support.
iOS Twitter users will see support for the 2020 emoji additions when Apple releases an iOS update later this year. Alternatively, iOS users (and some Android users for whom the Twemoji option is not available in the app) can use the Twitter mobile website to see the new emoji support.[4]
---