Top Emojis Coming to iOS 10

iOS 10 is expected to be released next week, as Apple announces its new iPhone tomorrow. The latest iOS preview includes a number of new emojis.
We're excited about the changes, because many of them are long overdue – and the update includes one of the biggest emoji overhauls on iOS in years.
You'll notice when you install you will get a new set of emoji, and the ones you're familiar with have a new lick of paint.
Here's some of the new additions I'm most looking forward to in iOS 10.
Female Runner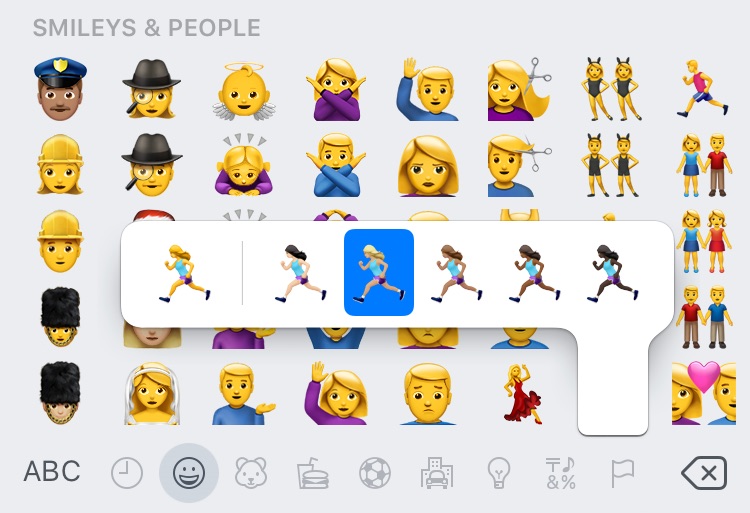 For a long time if you wanted to send a running emoji it'd have to be a man, but with the iOS 10 update you've got a woman running emoji for the first time.
Facebook was first to the party with a female runner, but in that case it was replacing the default image with a woman. Apple's finally added a lot more diversity with this update which includes female and male versions of a number of characters.
Alongside female runner, we got female weightlifters, swimmers and basketball players.
Single Parent Families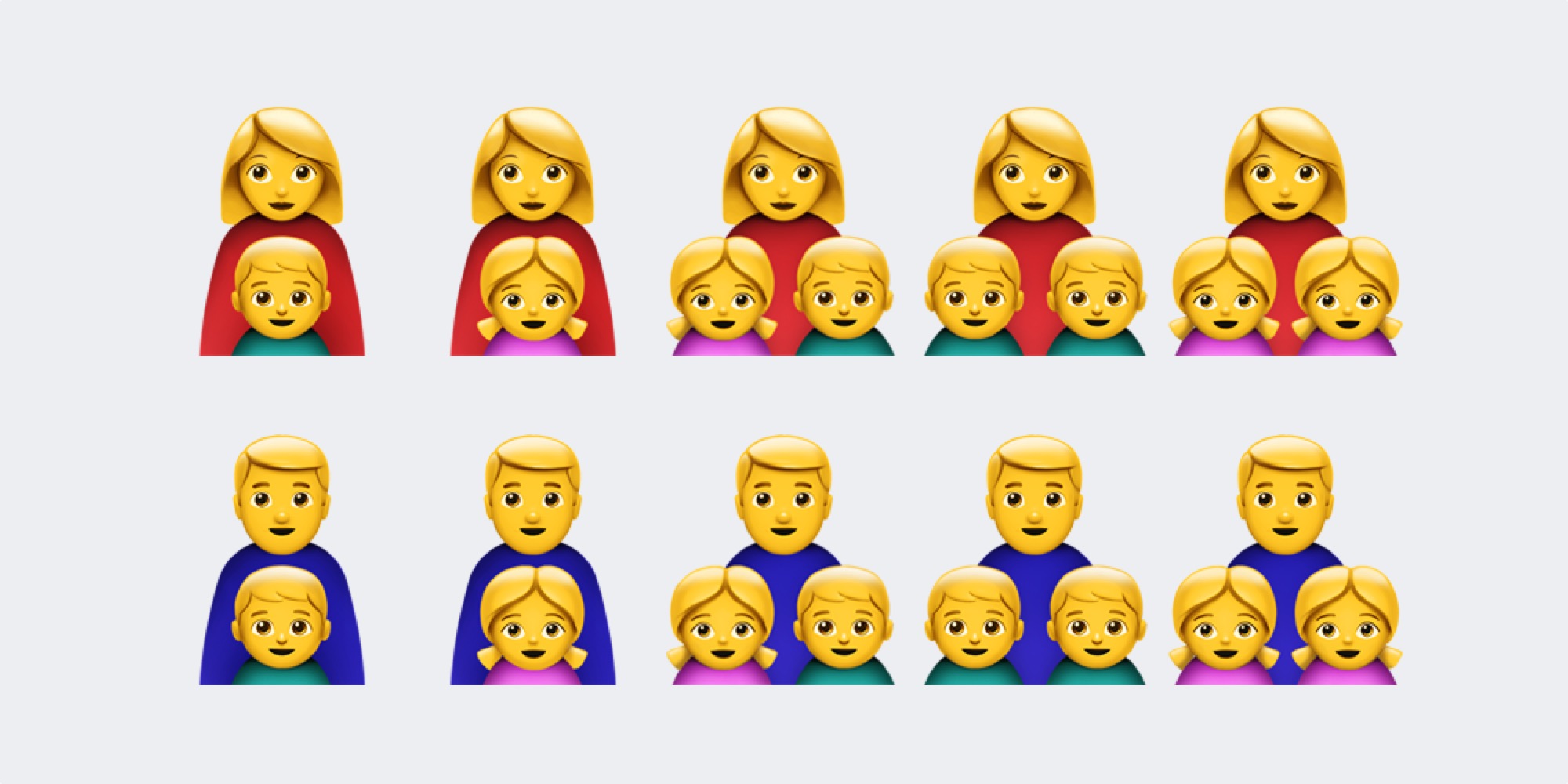 The emoji standard has some complex support for all types of family makeups now, including single parent families.
There's a ton of options now, including woman with two children or one, as well as options for choosing each child's gender and the same for men.
When you look at the emoji picker now it can be a little overwhelming in the family section, so Apple may later choose to update the interface for this.[1]
Information Desk Man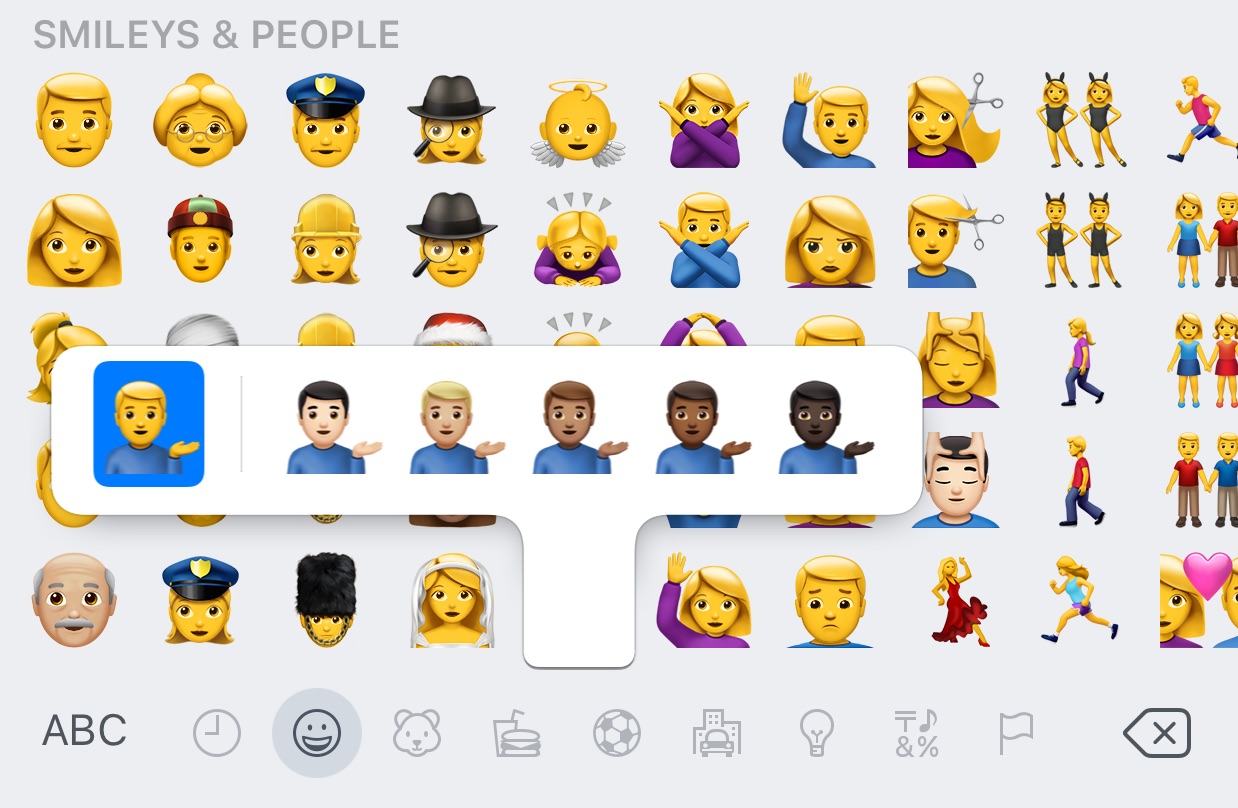 Wanted to throw some sass with the information desk person emoji, but prefer a dude for it? Now you've got it[2]!
The entire section that contains information desk person also got a number of other male additions, including man getting haircut, man raising hand and more.
On top of that, many of the female emoji designs now have larger eyes, and a lot more detail.
Men With Bunny Ears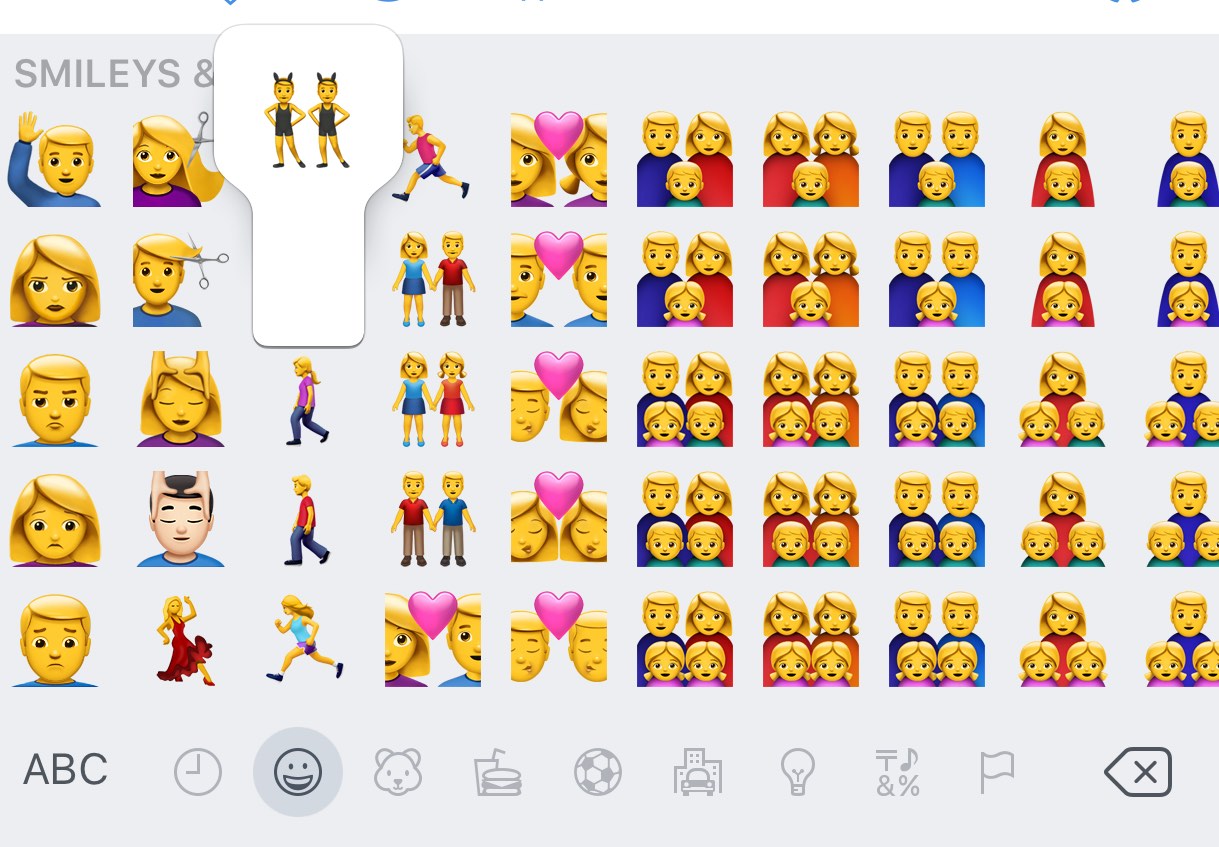 This was unexpected – the men with bunny ears emoji! We've had the woman with bunny ears emoji for a long time, but now you can finally send two men in leotards doing the same thing if you want to!
Rainbow Flag

Rainbow Flag is finally coming in iOS 10 too. This isn't unexpected given Apple's support for the LGBT movement, and we first saw Unicode document this addition a few months back.
Only two other platforms officially support this emoji right now, which are Twitter and Emoji One, but hopefully it sees more adoption once Emoji 4.0 is released.
Female Police Officer
The female police officer is finally on its way, along with female construction worker and a female sleuth.
Apple recently pushed the Unicode Consortium for additional professions which have been include a female astronaut, firefighter, judge, pilot and artist: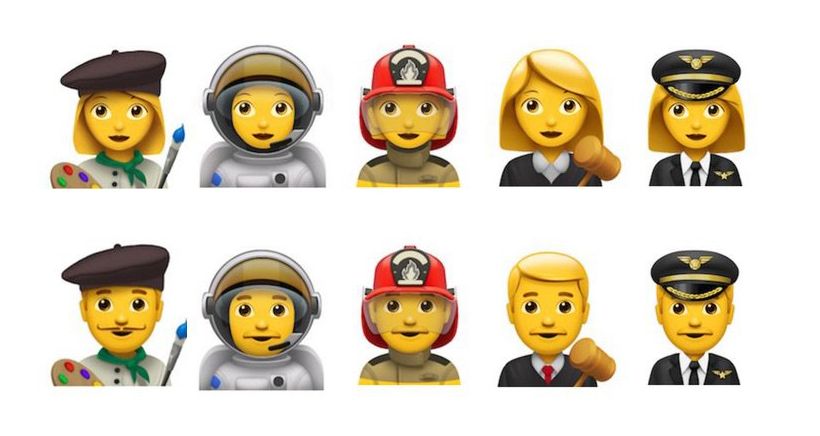 Those latest requests aren't currently slated for iOS 10.0, but it's likely they will be available in iOS 10.1 a bit later in the year.
Where To Find Them
The same old place you've always found them, in iOS 10's emoji picker. To get there, make sure you have emoji enabled under Settings -> General -> Keyboards, then click the globe button any time you're typing.
Remember that if you send a new emoji to someone on an older phone, or a platform like Android, they might not be able to see them at all until they update too.
(Ed note: the new gendered emojis will display on other platforms as the base emoji + a male or female sign. E.g. 👮♀ is how the Female Police Officer will look on other platforms.)
One thing I'm disappointed didn't make the cut is proper emoji search. Apple does have a new feature that magically translates your words into emoji, but it's not quite what we really need – a way to just type in a word to see what's related, like on OS X.
It's obvious there are now a lot of emoji and the standard is truly flourishing, and the most exciting part of iOS 10 is that it truly includes better diversity for all groups, after years of pushing for change.
---
---