Samsung Ruins Cookie Monster's Day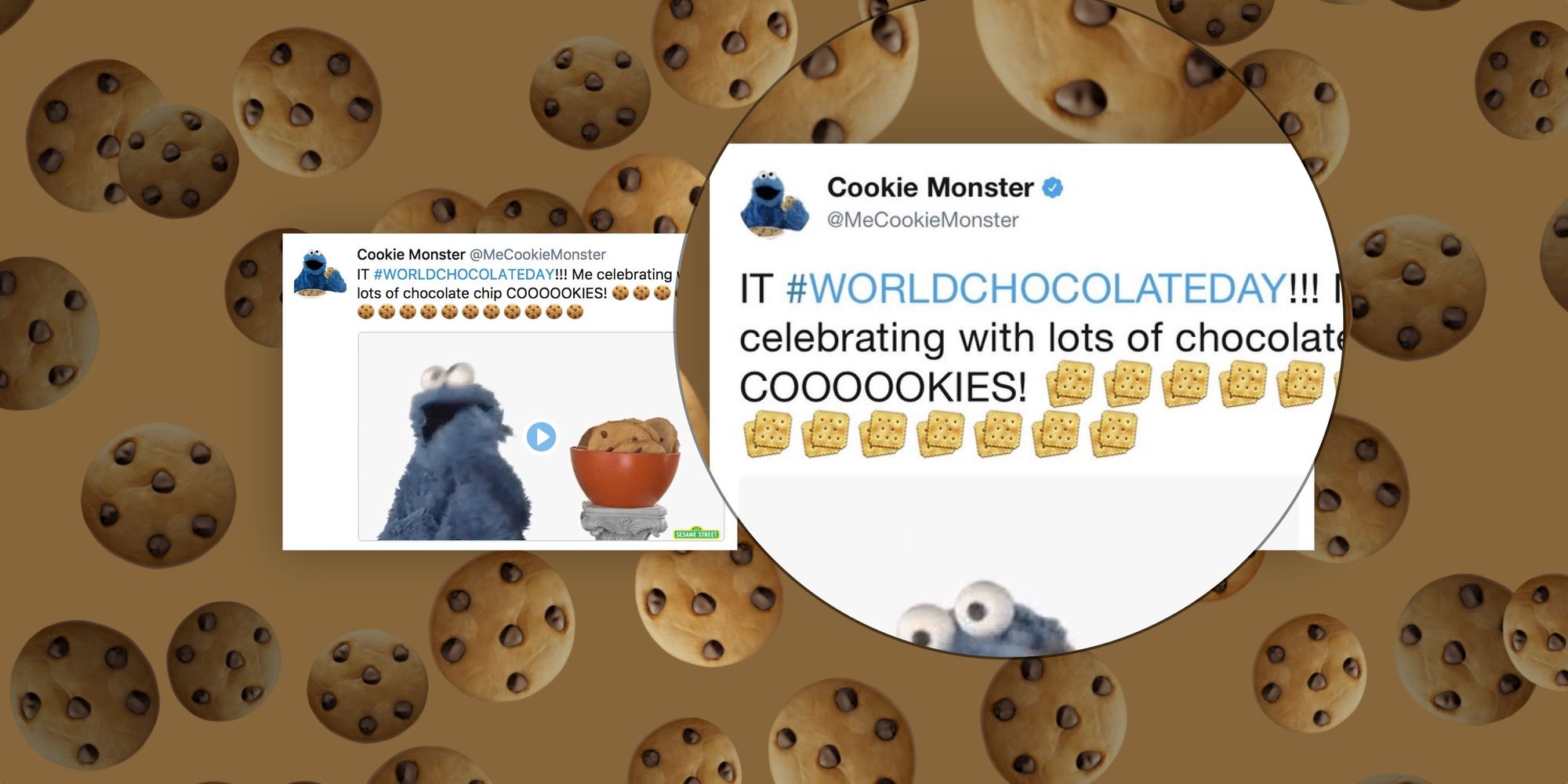 If you weren't aware, July 7 was considered World Chocolate Day. A day that beloved children's entertainer Cookie Monster greatly approves of.
Cookie Monster doesn't tweet a lot, but he did go out of his way to post a celebratory tweet for World Chocolate Day declaring:
IT #WORLDCHOCOLATEDAY!!! Me celebrating with lots of chocolate chip COOOOOKIES! 🍪🍪🍪🍪🍪🍪🍪🍪🍪🍪🍪🍪🍪🍪🍪🍪
Those cookie emojis sure do look delicious: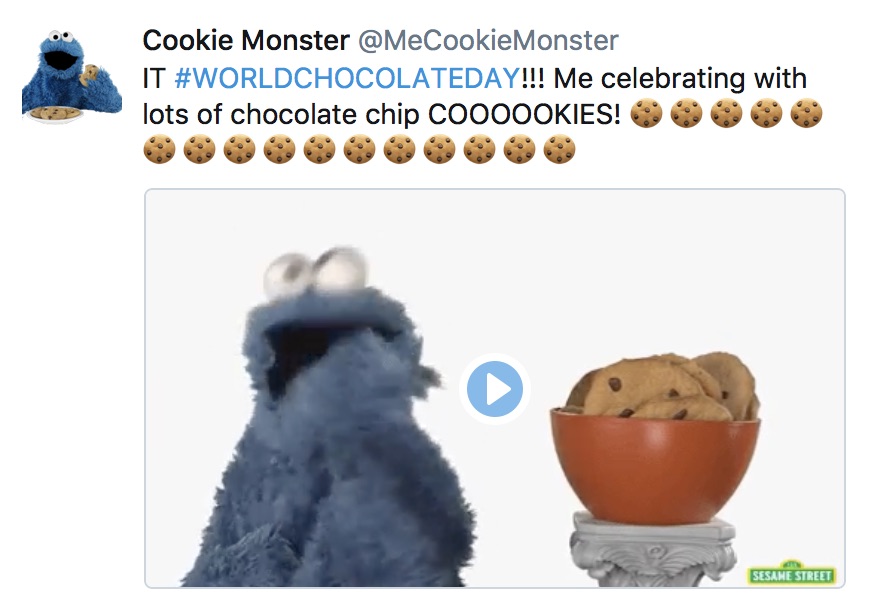 Above: Cookie Monster loves chocolate chip cookies.
Thousands retweeted Cookie Monster's joy in this day; sharing his delight in chocolate and chocolate chip cookies.
Little did most people know that millions of Samsung Galaxy users around the world weren't seeing chocolate chip cookies at all.
This is how Cookie Monster's chocolate-chip tweet looked on Samsung devices: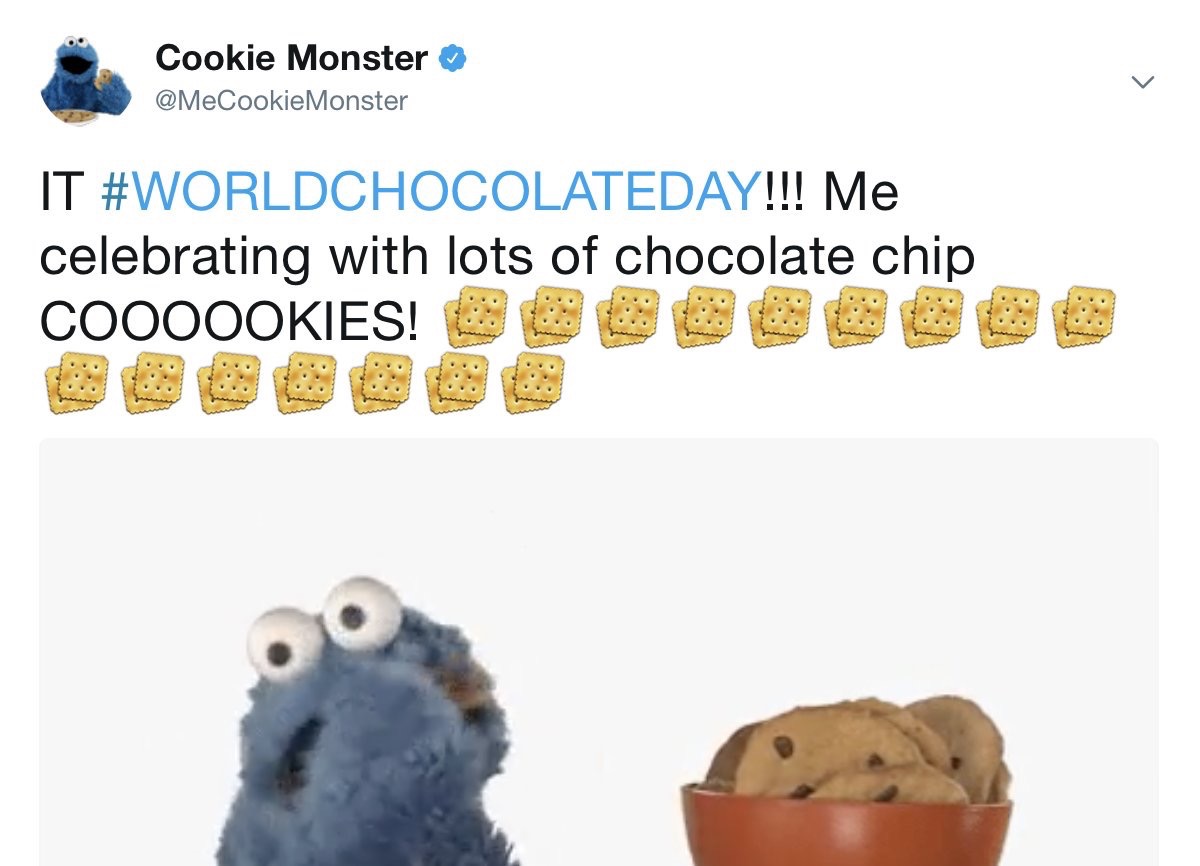 Above: Cookie Monster's love of chocolate chip cookies was thwarted on Samsung Galaxy phones.
It's no surprise to most people that emojis have different styles on various phones. That's the reason why the gun emoji now looks like a water pistol in Apple's emoji images, but not on other platforms.[1]
What many people didn't expect is that something as innocuous as the cookie emoji would have such a different appearance on a major platform.
Here's a comparison of cookie emojis: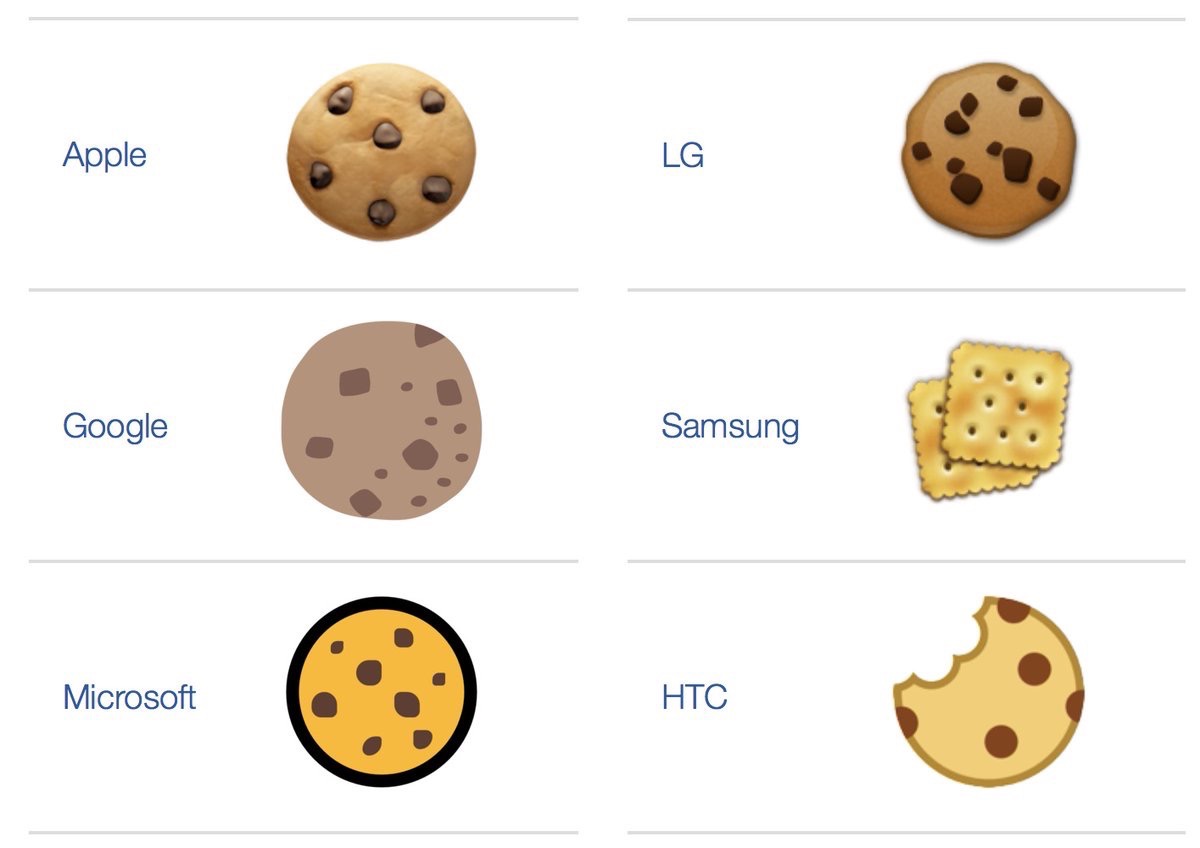 On behalf of emoji users everywhere, we're sorry Cookie Monster. May your days be merry, and may your future cookies be chocolate chip.
🍪 Sorry about Samsung, @MeCookieMonster 😢 pic.twitter.com/DcZiF6SyLD

— Emojipedia 📙 (@Emojipedia) July 9, 2017
---
🆓📰📥🌯
Sign up to our free newsletter Emoji Wrap for the latest emoji news and a look at some of the best emoji links on the web.
We email a maximum of once per month. Subscribe here:
---
🙄 Face With Rolling Eyes remains an issue for Samsung users https://t.co/OY0shYpGzg pic.twitter.com/31TzZhG7fX

— Emojipedia 📙 (@Emojipedia) April 5, 2017
---
Or in another Samsung example, the 🙄 Face With Rolling Eyes emoji which looks quite joyous on even the latest Galaxy phones; completely subverting the intent: ↩︎