Samsung One UI 3.1.1 Emoji Changelog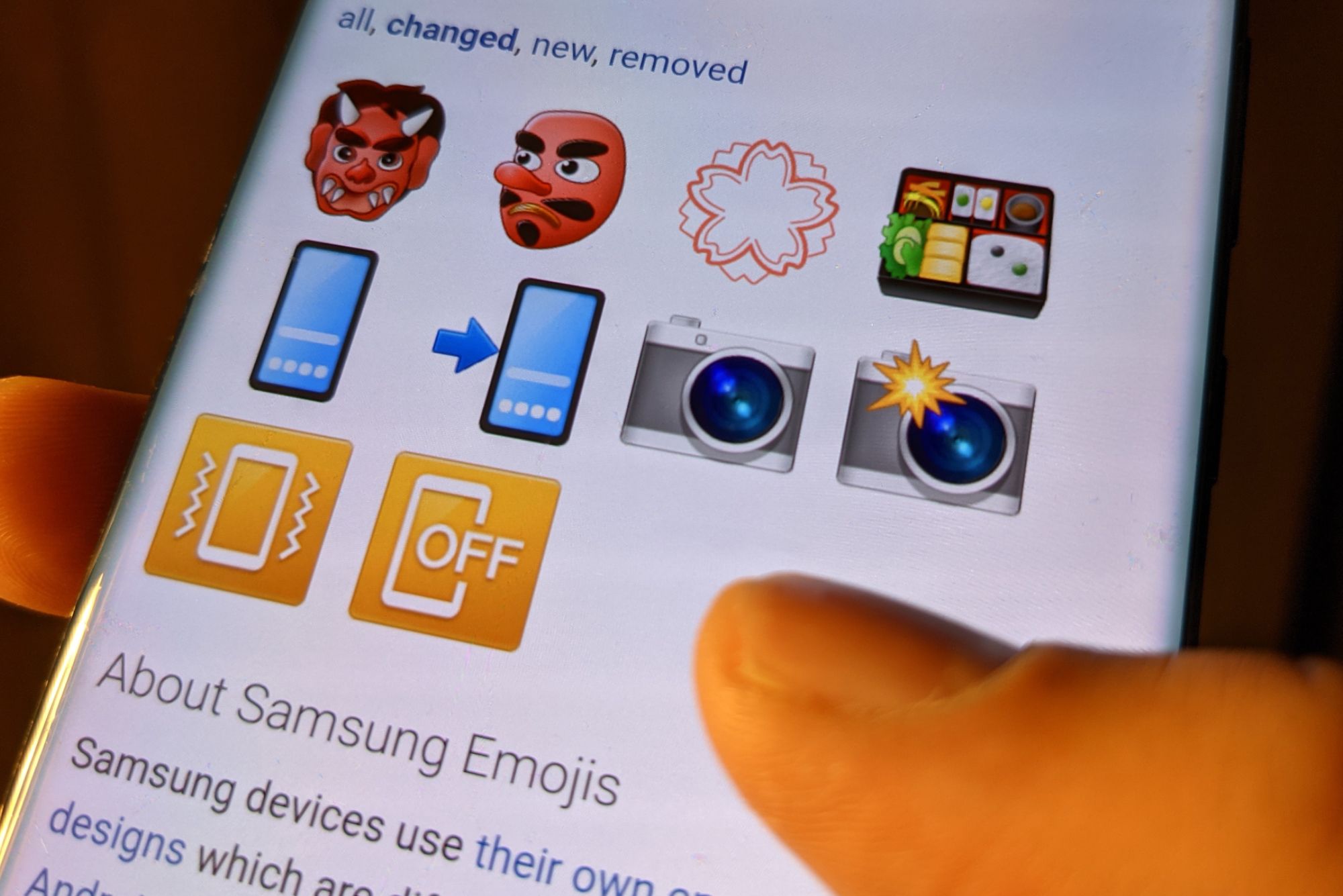 Samsung's latest Android software layer One UI 3.1.1 has updated a handful of previously-available emojis, with these new designs also being made available to select devices running One UI 3.1.
Samsung One UI 3.1.1 does not include any brand new emojis from late 2020's Emoji 13.1 recommendations, such as the ❤️‍🔥 Heart on Fire and 😵‍💫 Face with Spiral Eyes.
A selection of the changed emoji designs in Samsung One UI 3.1.1 are highlighted below.
👹 Ogre has shorter hair, a smaller nose and teeth, but slightly larger horns.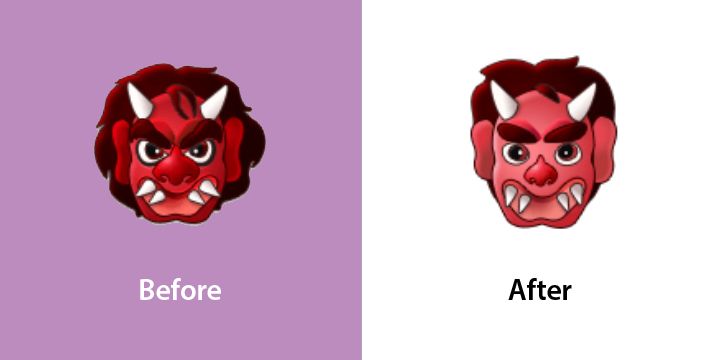 👺 Goblin is now facing to the left, with neater eyebrows and facial hair.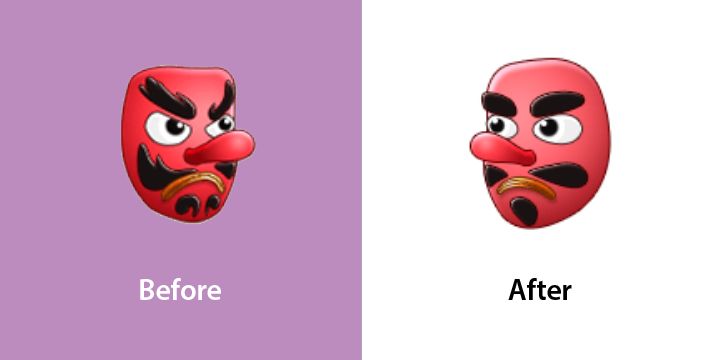 💮 White Flower does not include any dots within its now-reshaped central petals.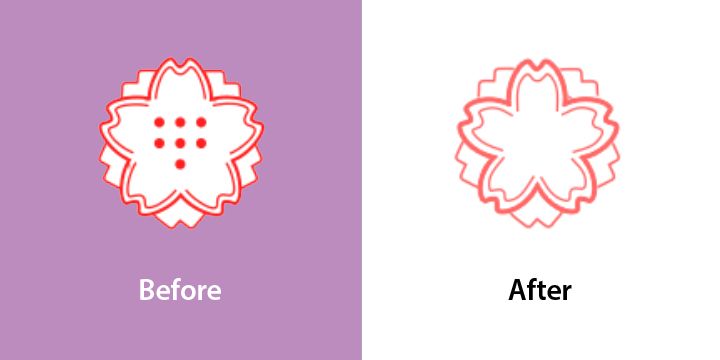 🍱 Bento Box's bottom right rice portion now has two colorful toppings instead of one.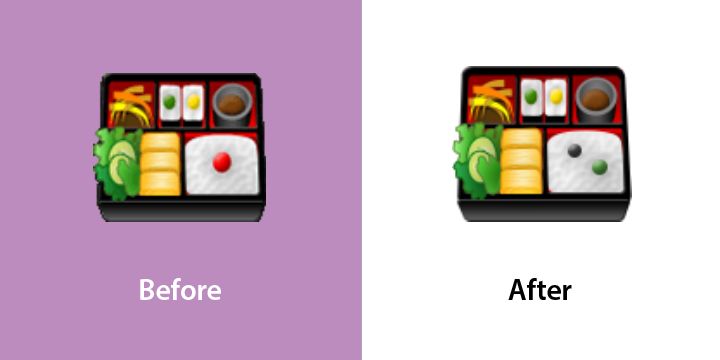 📱 Mobile Phone now resembles the vendor's Galaxy S series of devices.[1]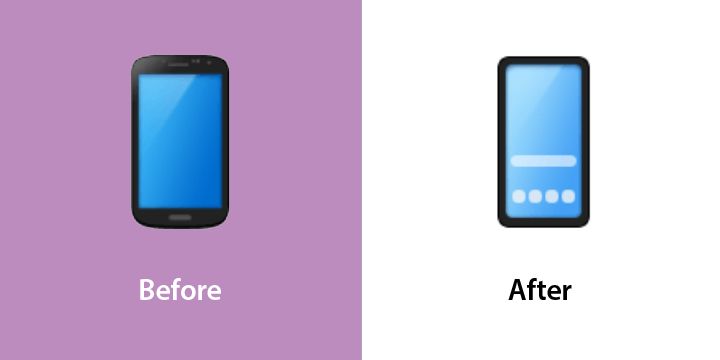 📸 Camera with Flash now has its lense off-center and a button along the top of the device.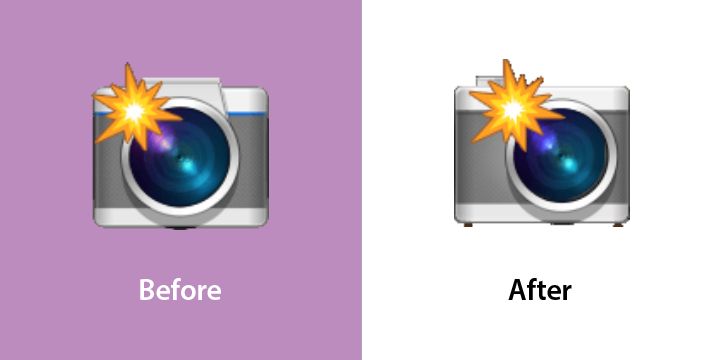 Interestingly, the 💉 Syringe is not amongst the emoji designs updated in One UI 3.1.1.
This is in contrast to other major vendor's most recent design updates, where the 💉 Syringe has been redesigned to no longer include blood within its barrel or any drops of blood emerging from the needle.
📶 Release
Samsung Galaxy Z Fold3 5G and Galaxy Z Flip3 5Gare the first Samsung devices to include One UI 3.1.1 out of the box.
Rollout of One UI 3.1.1 was extended to Galaxy Z Fold2 5G, Galaxy Z Flip 5G and Galaxy Z Flip on August 31.
Despite still listing themselves as running One UI 3.1 and not One UI 3.1.1, Samsung Galaxy S21 and Galaxy S20 devices have received the updated features of One UI 3.1.1 via a August firmware update. These revised emoji designs are one such update.
📖 Read More
---