Kimoji, Justmoji; What is an Emoji?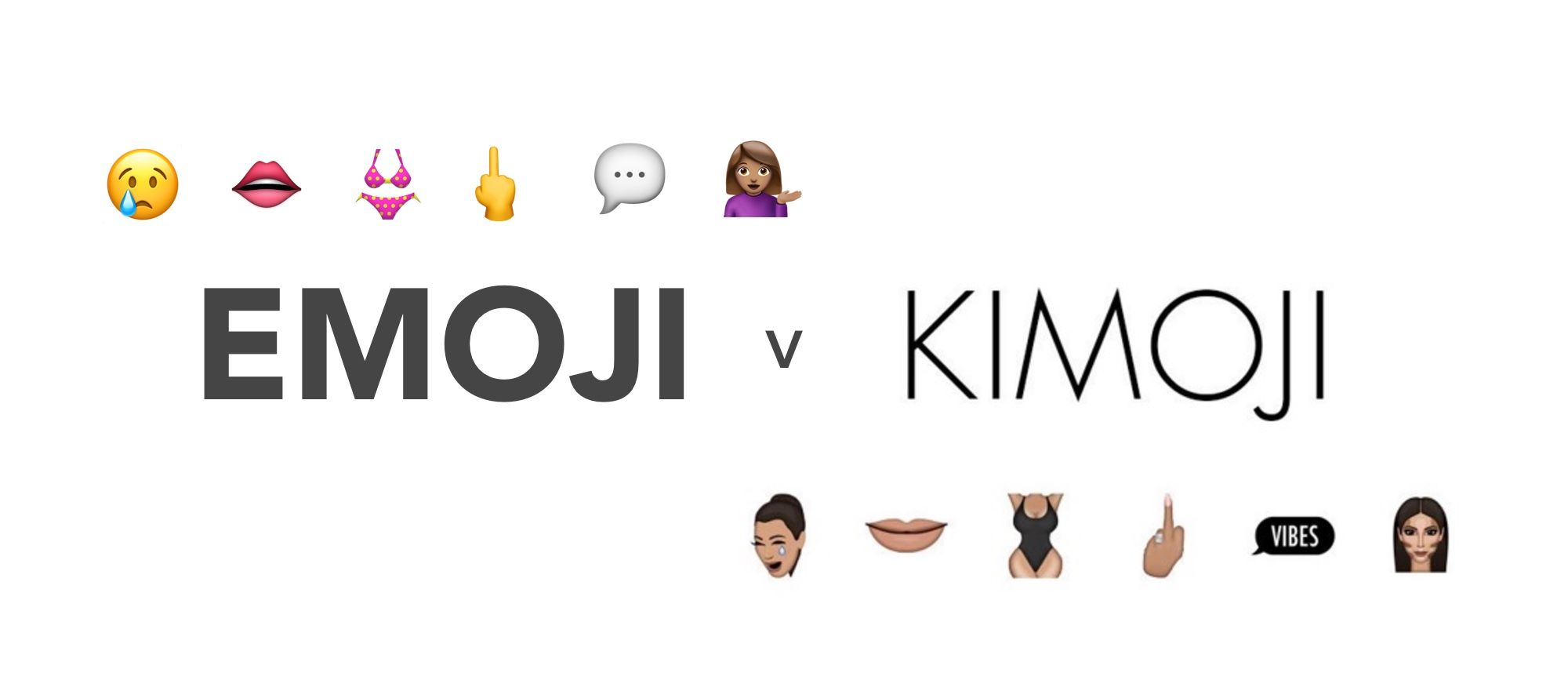 There are all kinds of common emojis we don't have yet, but Kim Kardashian has a whole set! How? Well, it's really nothing more than marketing.
The term "emoji" originates from Japan, and it's a generic term there, similar to emoticon in English (though the fact they sound similar is purely coincidental). They started life as a set of pictures out of a research laboratory, and introduced nationwide after DoCoMo i-mode shipped with the first set.


Above: The first emoji sets were from Japan, and very basic.
Over time, emoji grew in popularity, escaped Japan and has come to mean a defined set of characters that the Unicode Consortium approves so they can work on all devices – smartphones, laptops, tablets, watches and more.
The Unicode Consortium has guidelines which state that nobody can buy an emoji, but they also have rules like no living people.
So, how do all these celebrity emojis keep appearing, and why can't I get my own?
What the hell actually is an emoji?
Put simply: it's actually a universal code set that translates from machine speak into the pictures you see when you send a 🙃 to your friends and they know what you're talking about.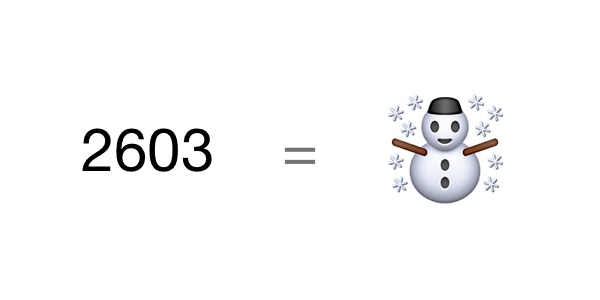 Above: ☃️ Snowman is an emoji with code point number 2603 in the Unicode Standard.
An emoji is only an emoji if it's been defined by the Unicode Consortium as part of the character set – and there's no way to buy onto that list.
It's reserved for emojis that are voted onto the set by the Unicode Technical Committee.
Why does Kim Kardashian have her own emoji?
Well, put simply, she doesn't. It's a premium sticker set packaged inside a keyboard app – created only to get your hard earned dollars out of your pocket.
The difference between a sticker set and emoji isn't always clear – especially when Kim's calling her stickers 'emoji' in the first place.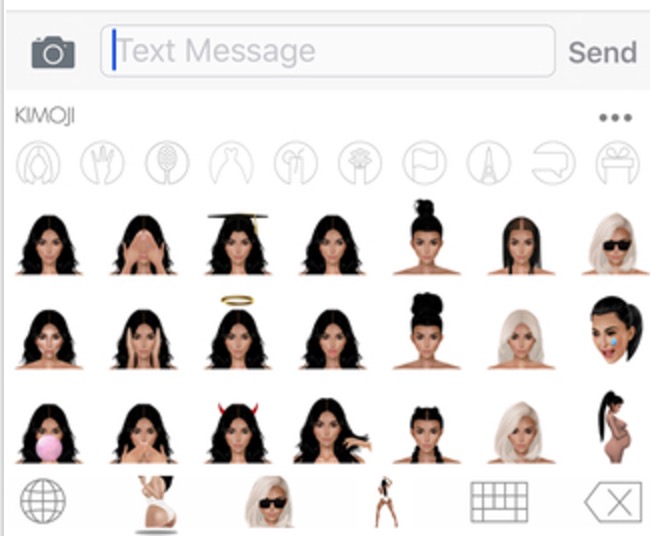 With Kimoji, if you send one of these to someone using your phone, what you're actually sending is an image.
When you send a real emoji it's just a part of your message text and doesn't use any data, as the image itself is not sent.
Why call it "emoji"? Again, marketing. Emoji sounds way more impressive than sticker when you're trying to make sales.
OK so what's a Hashflag then?
That's Twitter's special version of its own emoji set, which they call "custom emojis" these days.
You've probably seen on Twitter that sometimes an emoji will appear after a hashtag for random topics, trends or even the Pope's visit.
These are custom, made by Twitter, and only work within Twitter's apps. They're not official emojis, so if you copy and paste them they won't work somewhere else, and most interesting of all you can pay to get your own.

How much will a hashflag run you? Well, according to Adweek, about a million dollars – but that means you can get your company brand or logo all over Twitter, where the Unicode Consortium wouldn't allow such a thing.
Wait wait wait, but people have added emoji before?
True, some folks have successfully proposed emojis to the Unicode Consortium in the past they felt were sorely missing. There was a campaign for a dumpling emoji funded on Kickstarter, and the Colbert emoji (just a nickname, again - no real people!) also put forward by regular folk.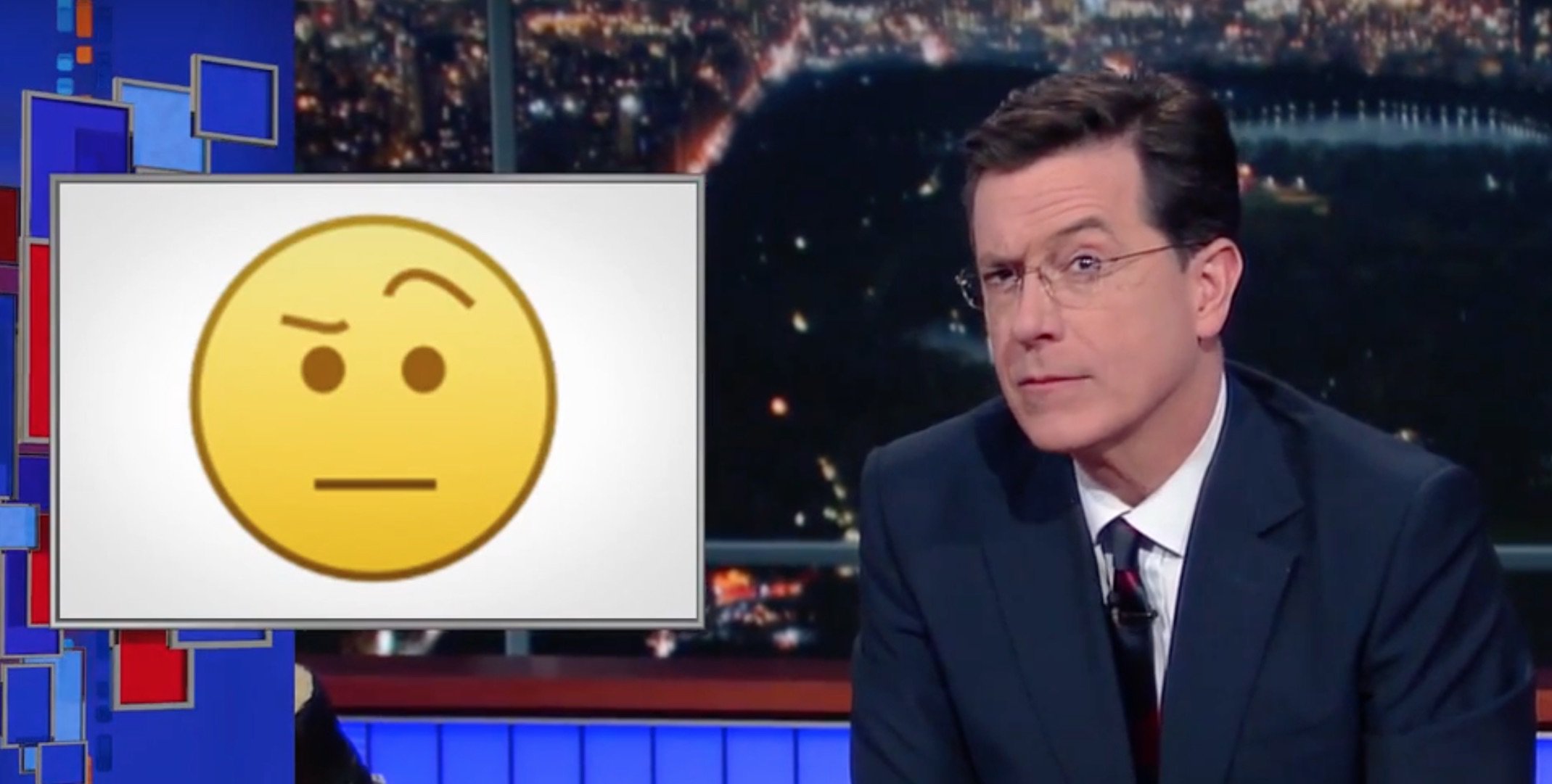 Above: Face With One Eyebrow Raised has been compared to Stephen Colbert, which did not go unnoticed by his show.
While it's true you can't pay off the Unicode Consortium to add something you're upset isn't there, anyone can propose an emoji that they feel is missing.
There's a stringent set of criteria to submit an emoji, including how often it'll be used, compatibility, distinctivness and more... but you can actually do it yourself right here.