Rise of the Colbert Emoji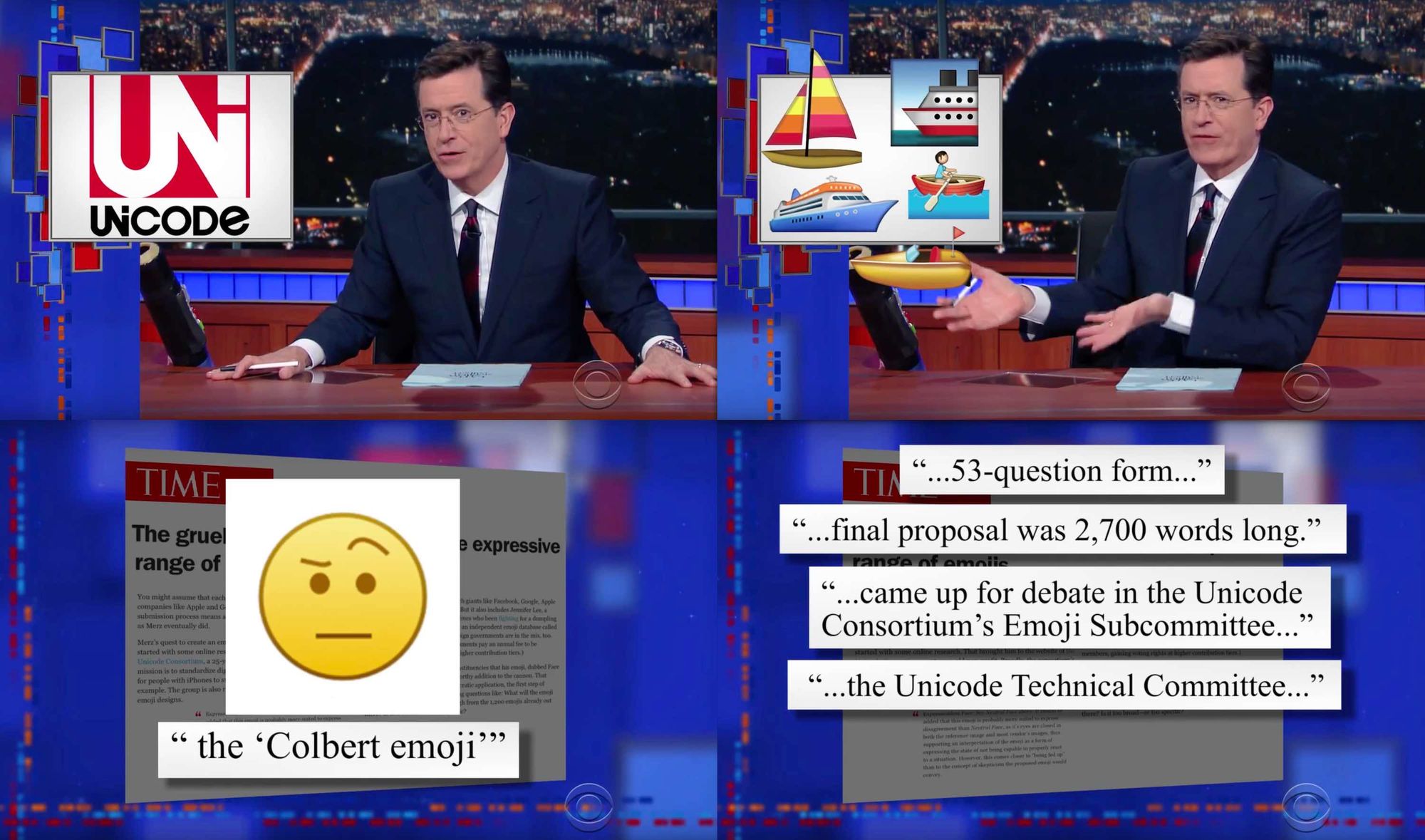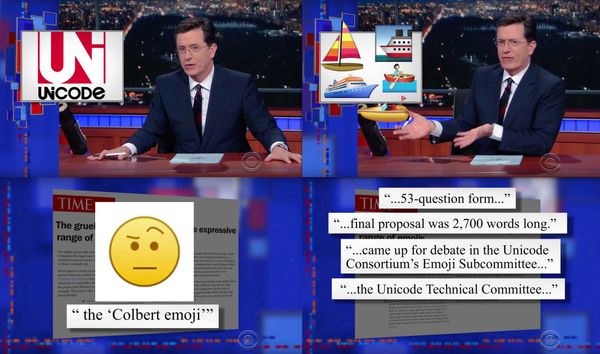 Face With One Eyebrow Raised has had a fast rise to fame.
Mark Davis, president of Unicode, casually likened it to US television presenter Stephen Colbert in January, followed by Time picking up the "Colbert Emoji" phrase when covering the same emoji[1] last month.
Colbert himself discussed the emoji existence of the emoji candidate with glee on The Late Show with Stephen Colbert last week. Take a look:
Now we see this: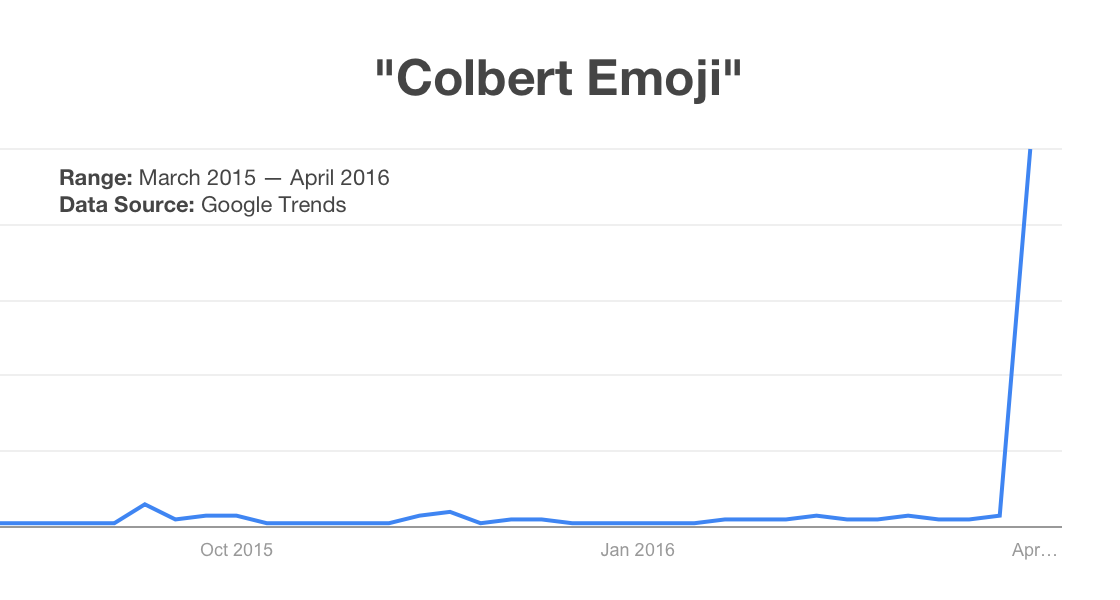 Above: Google Trends data for Colbert Emoji searches.
It's too soon to know if the buzz around this name will stick, but it's already become the most common way people search for this emoji on Emojipedia.
There is one small issue with the likeness. See if you can spot it: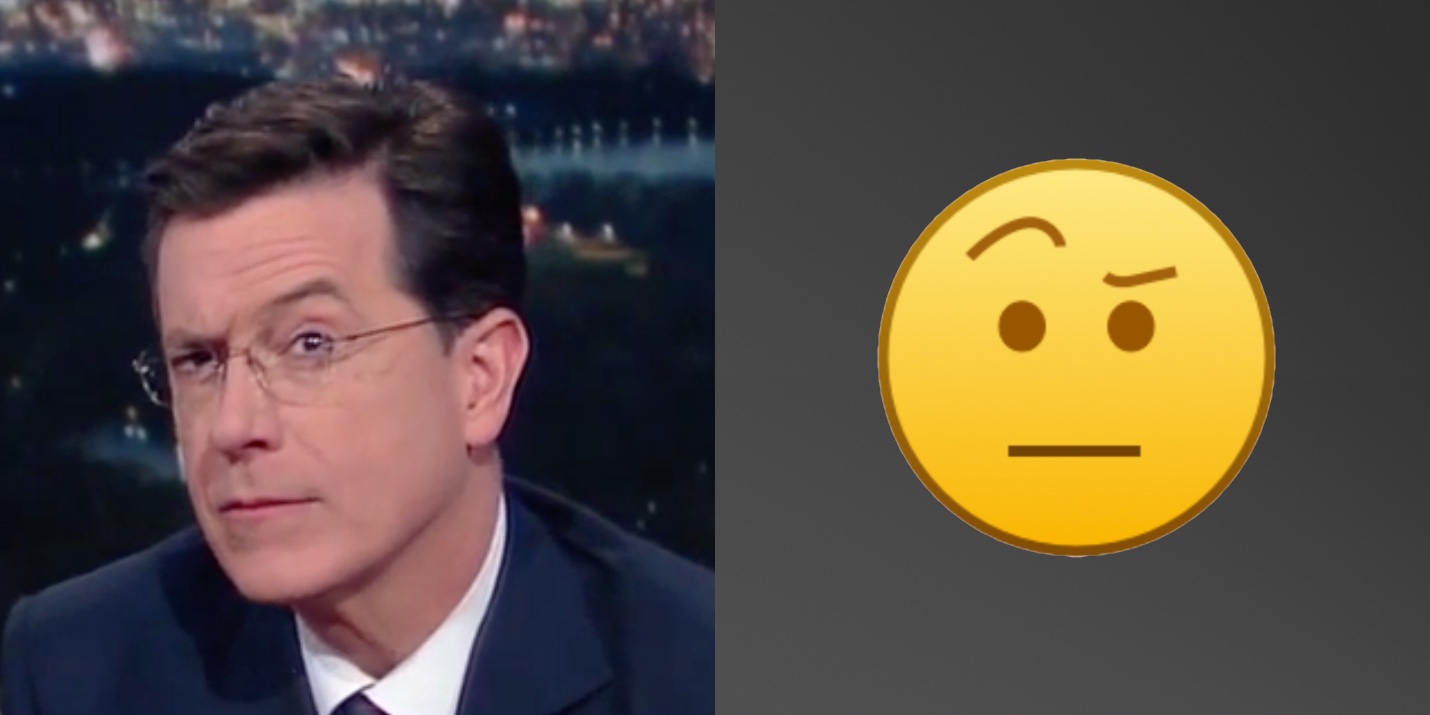 Above: Colbert raises the opposite eyebrow to the proposed emoji image.
It would appear that Colbert only has one eyebrow that can raise, and it's not the same one shown in the emoji proposal.
The Late Show went as far as mirroring the emoji image for broadcast, so the two raised brows would match: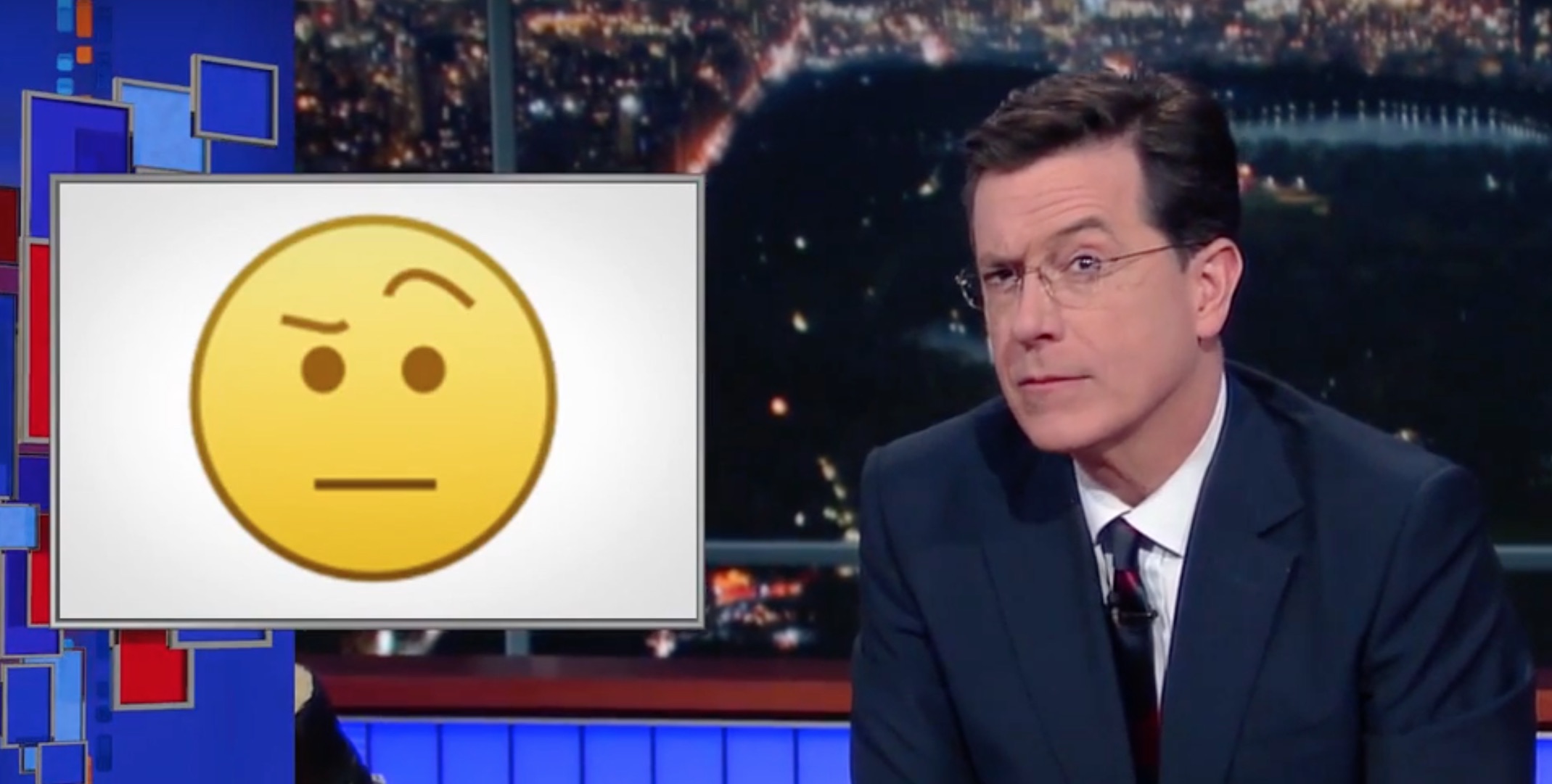 We asked what should be done about this, and the people have spoken:

Our sample image for Face With One Eyebrow Raised (aka Colbert Emoji) has now been updated match the eyebrow raise of Stephen Colbert: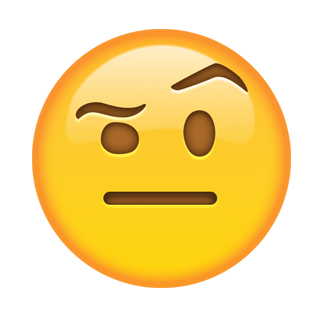 Above: New Emojipedia Sample Image for Colbert Emoji.
The full spectrum of Colbert's face has been captured[2] and squished it into a yellow ball of emoji. It's hard to even tell which is which: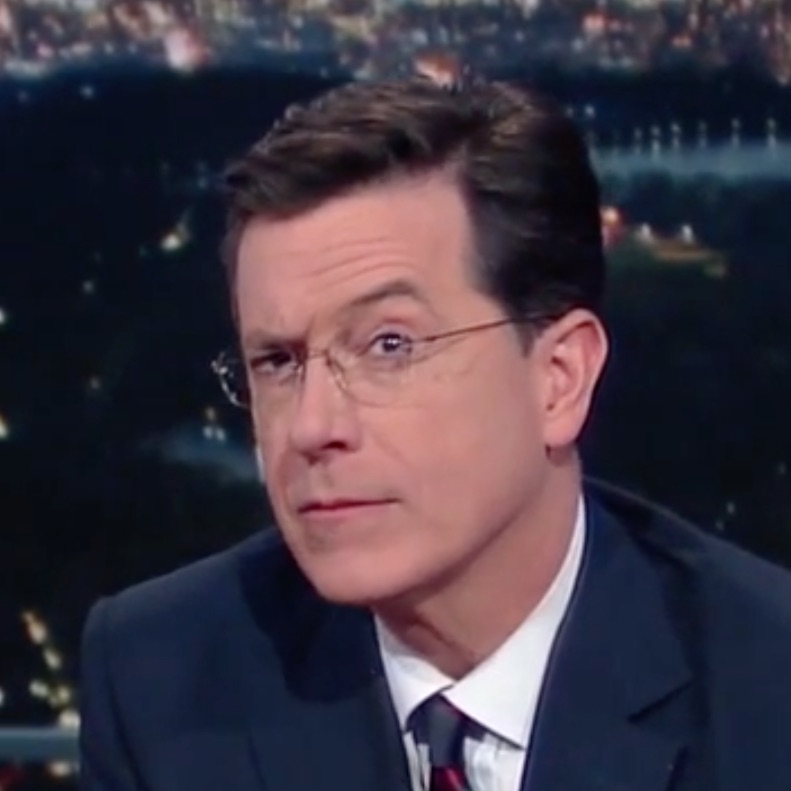 This emoji is currently a candidate for Unicode 10.0, which is scheduled for release in 2017.
For a look at what else is on the way, take a look at sample images for all upcoming emojis.
---
---
This is despite the proposal author Maximilian Merz likening it to actor Maggie Smith on Downton Abbey. ↩︎

By our talented emoji designer Joshua Jones who also introduced a slight squint into the non-raised brow to complete the effect. ↩︎