JoyPixels has released version 6.0 of its freemium emoji set. This update includes the latest batch of new emojis and a wide-ranging series of design changes.
All 117 new emojis approved in Emoji 13.0 are included in JoyPixels 6.0.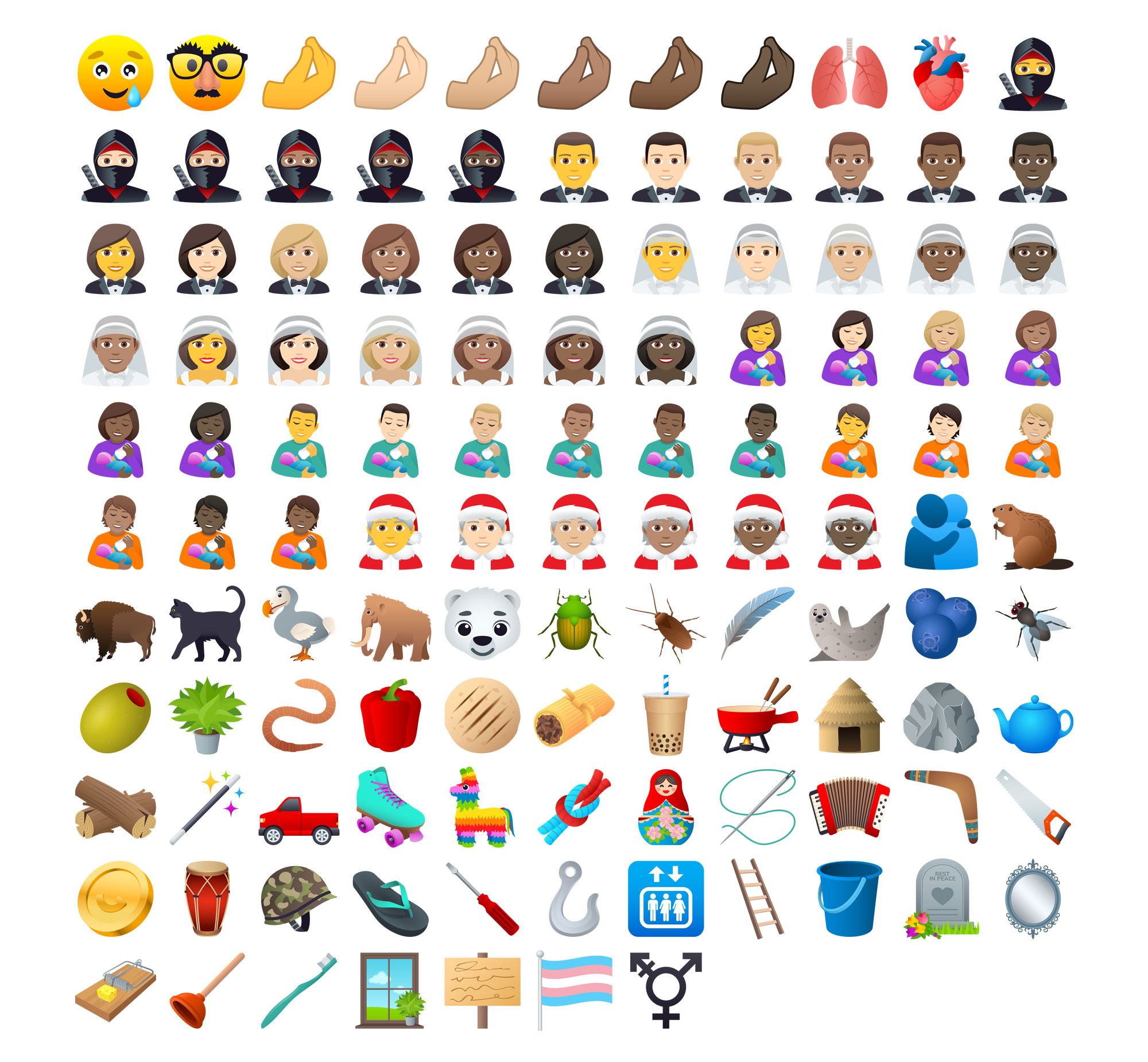 Above: New emojis in JoyPixels version 6.0.
🆕 New
The two new smileys in this release are 🥲 Smiling Face with Tear and 🥸 Disguised Face. Also included in this release is the popular 🤌 Pinched Fingers gesture.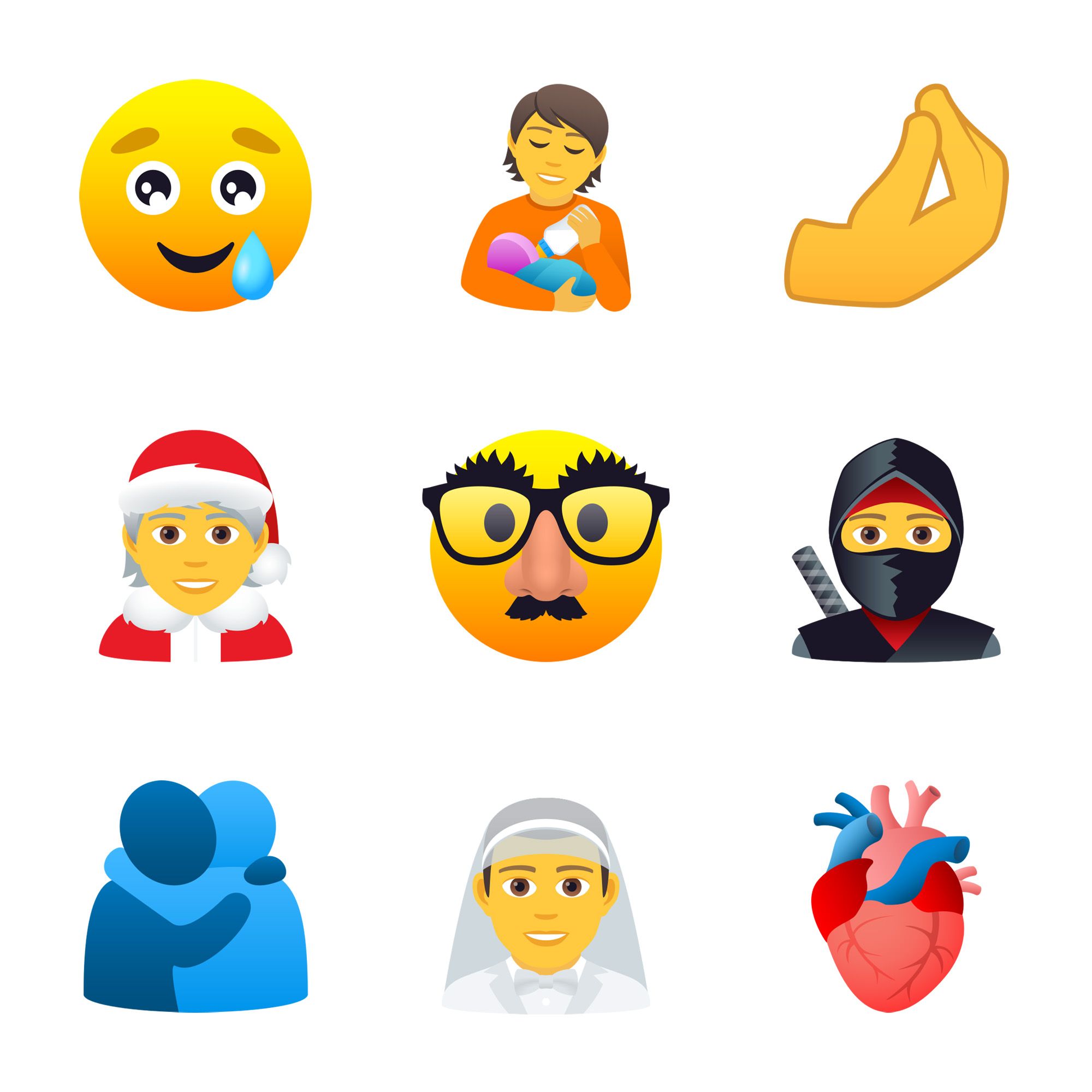 Above: Smileys & People in JoyPixels 6.0.
The remaining 52 new emojis in JoyPixels 6.0 include 🐈‍⬛ Black Cat and 🐻‍❄️ Polar Bear in 🐻 Animals & Nature, 🧋 Bubble Tea and 🫖 Teapot in 🍔 Food & Drink, and 🪃 Boomerang and 🪧 Placard within 💡 Objects, as well as the 🏳️‍⚧️ Transgender Flag.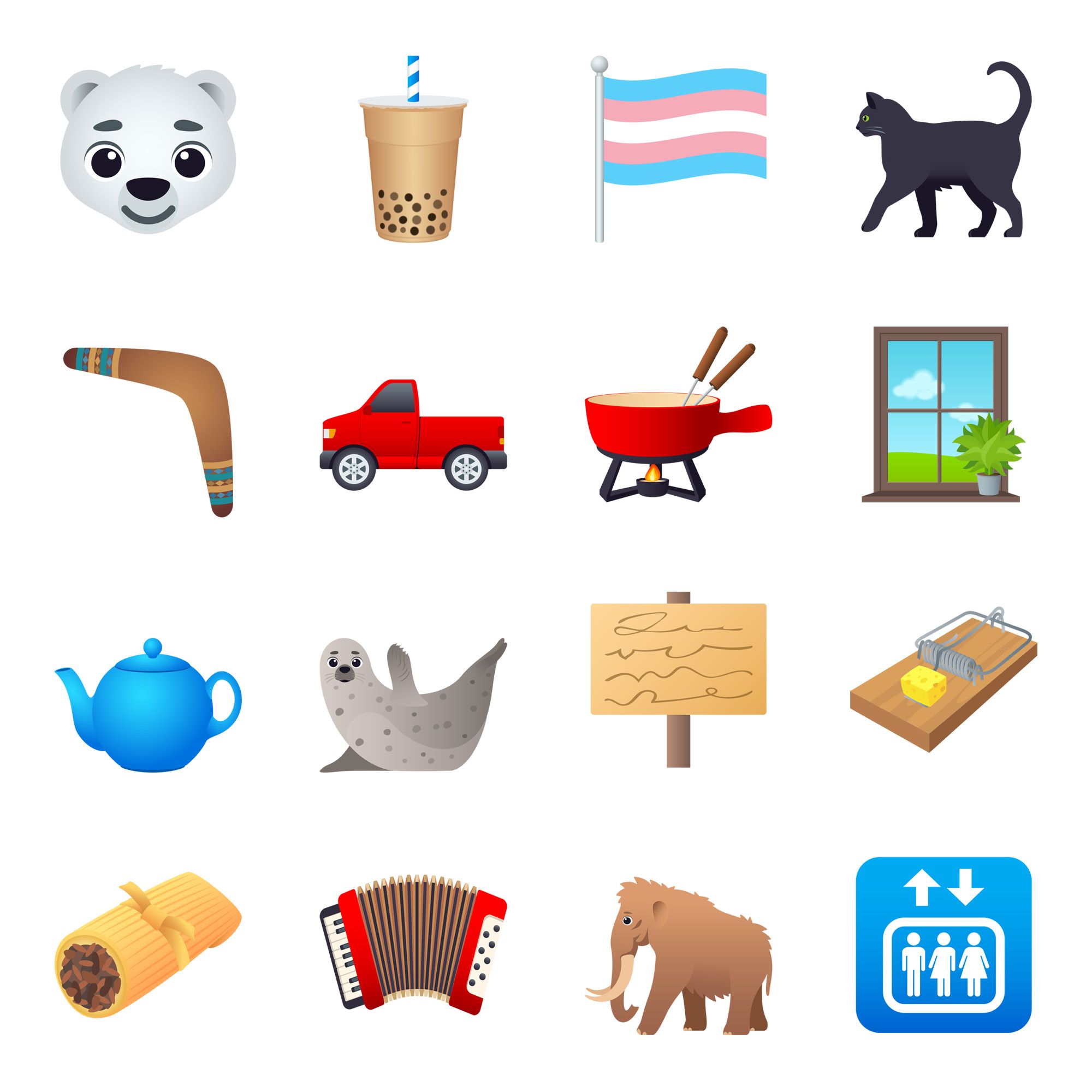 Above: New in JoyPixels 6.0.
The full list of new emojis in JoyPixels 6.0 can be viewed here.
🆙 Changed
JoyPixels updates generally include a number of design changes and version 6.0 is no different.
😘 Face Blowing a Kiss has updated eyebrows and a new mouth shape.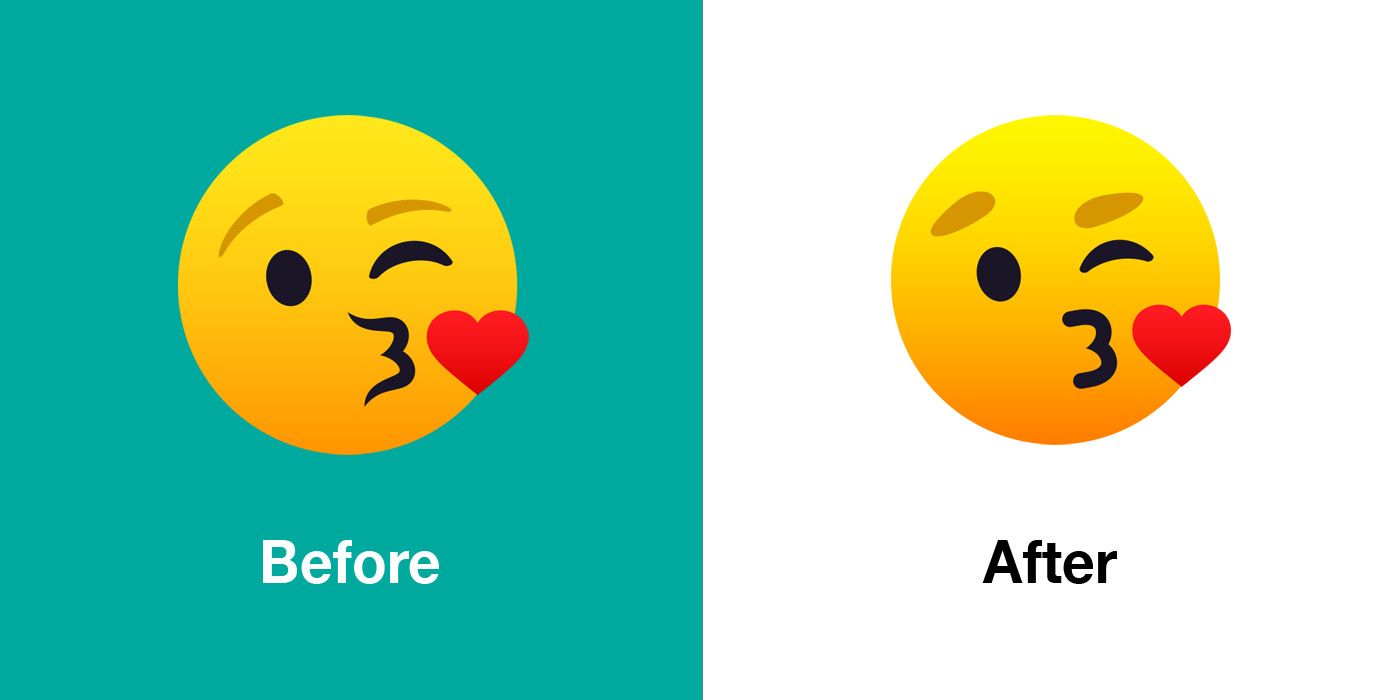 🤢 Nauseated Face and 🥴 Woozy Face also have an updated eyebrow shape, along with subtle updates to the facial expressions.
😈 Smiling Face with Horns now has green eyes with dark shadowing underneath.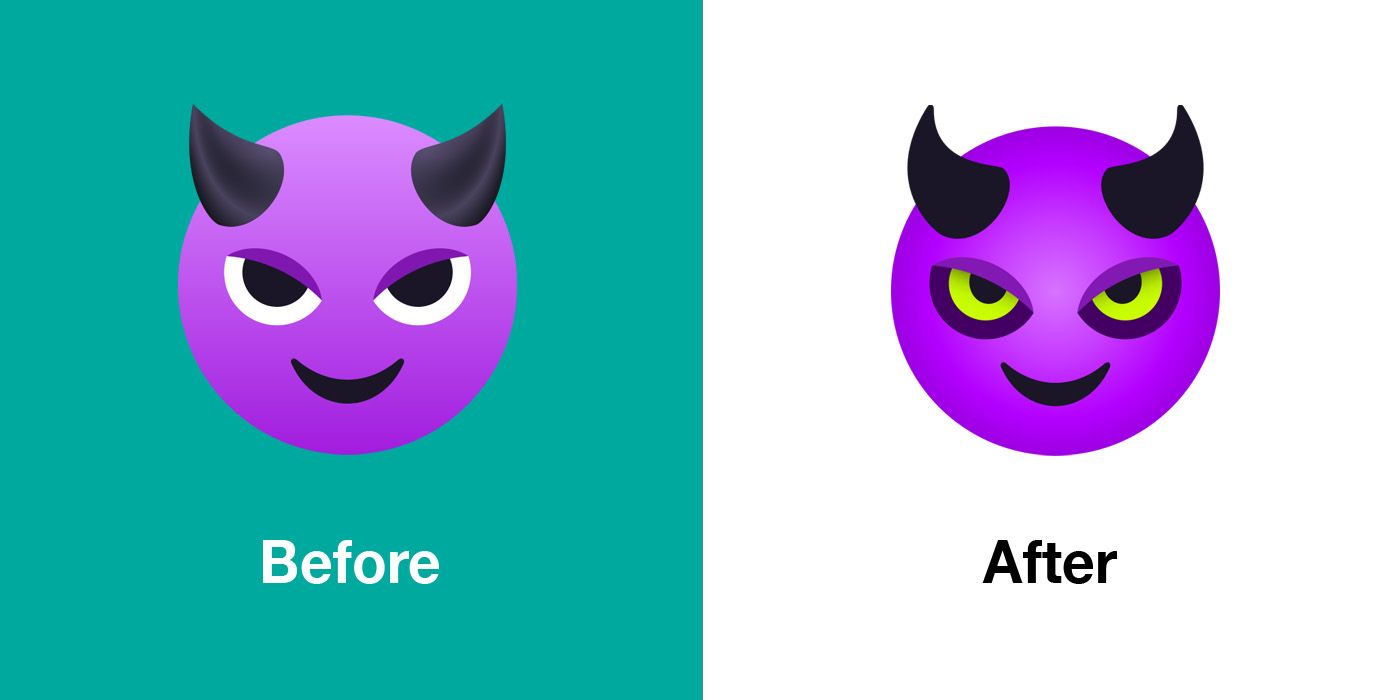 🐱 Cat Face is now more rounded and displays large cartoonish eyes.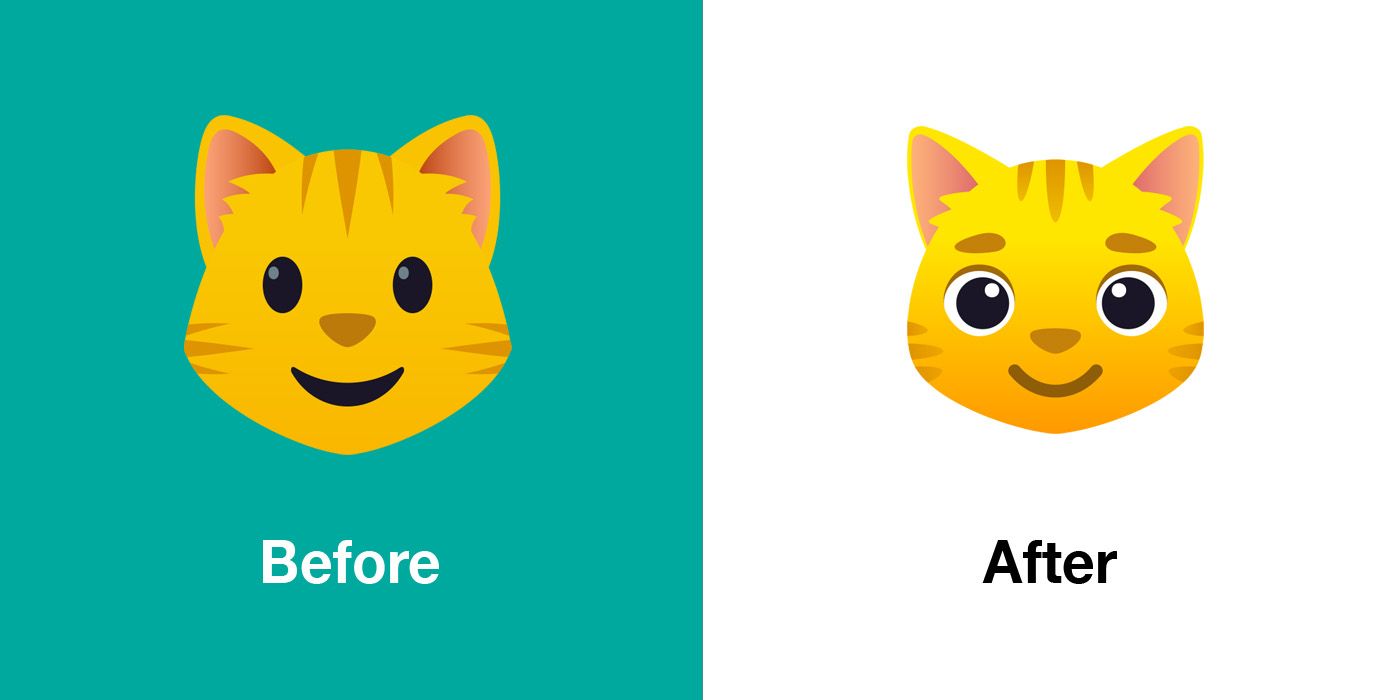 🐶 Dog Face and 🐵 Monkey Face have larger eyes, and rounder heads.
🔫 Pistol now shows as a green water gun, following other vendors changes in recent years.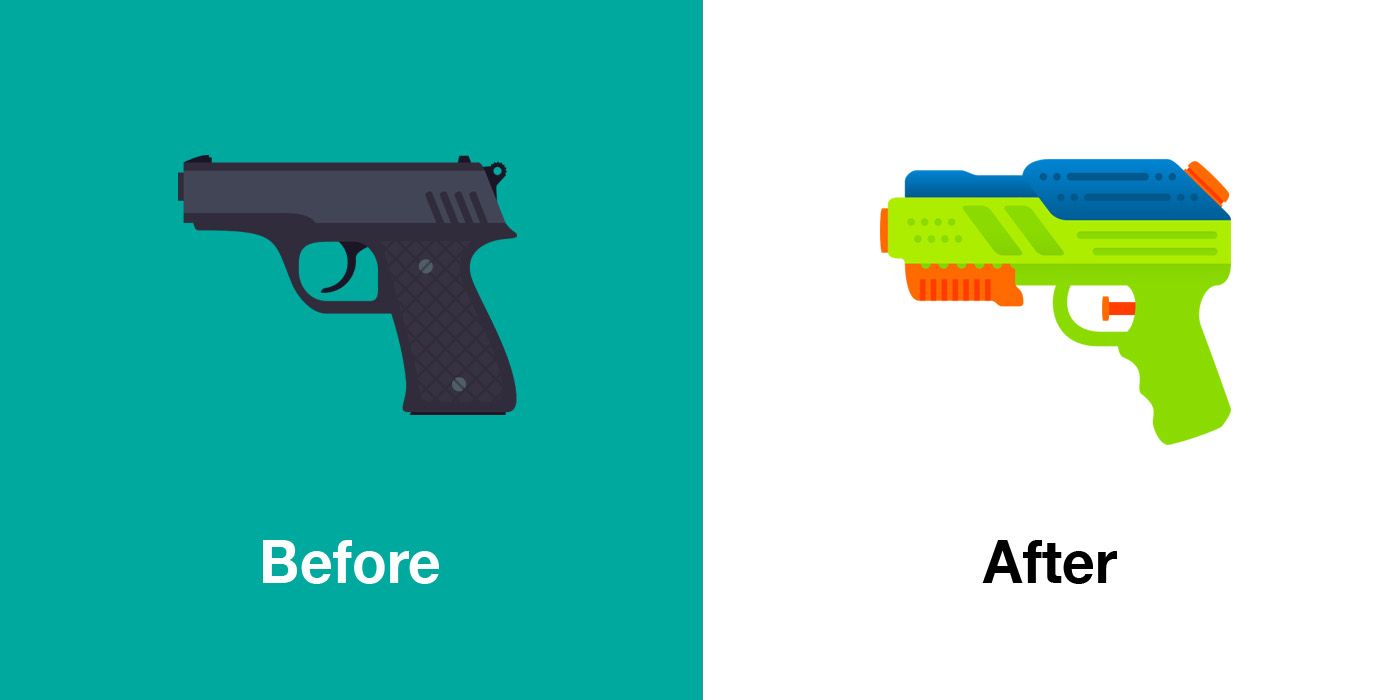 👰 Person With Veil now displays with a gender-inclusive design.[1]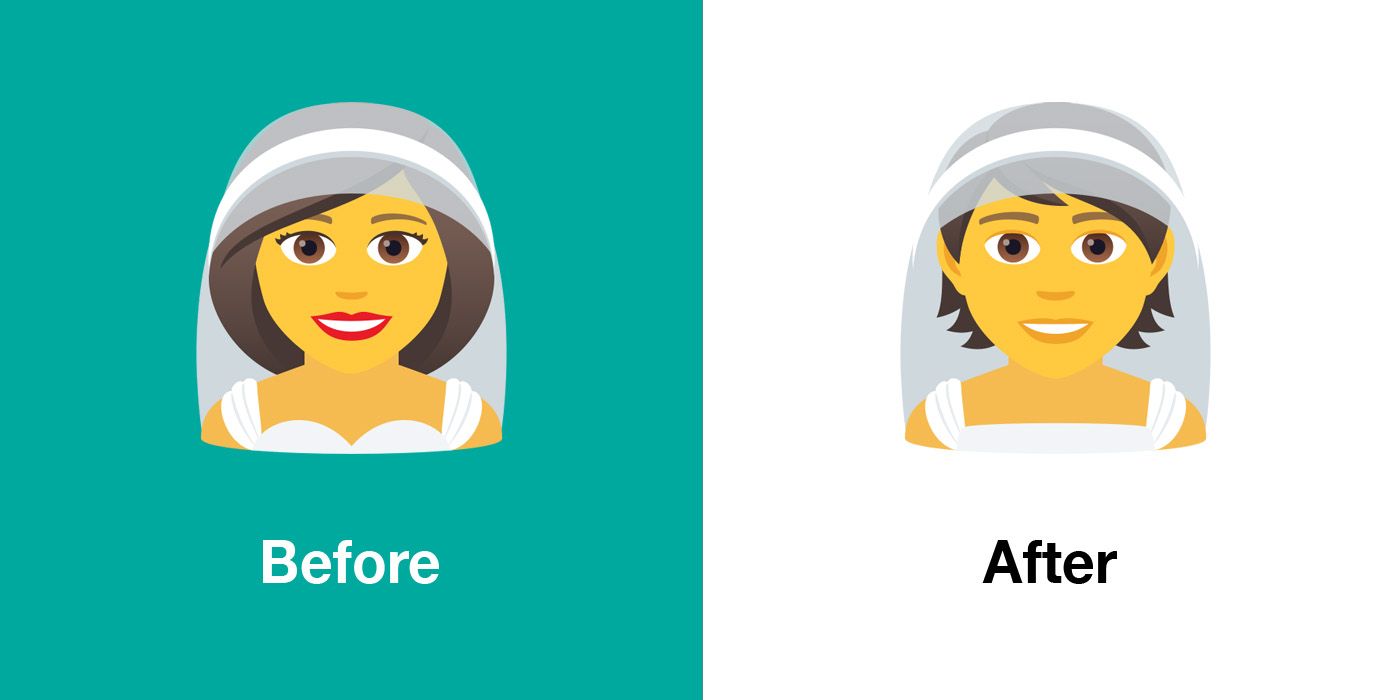 🤵 Person in Tuxedo now displays with a gender-inclusive design.[2]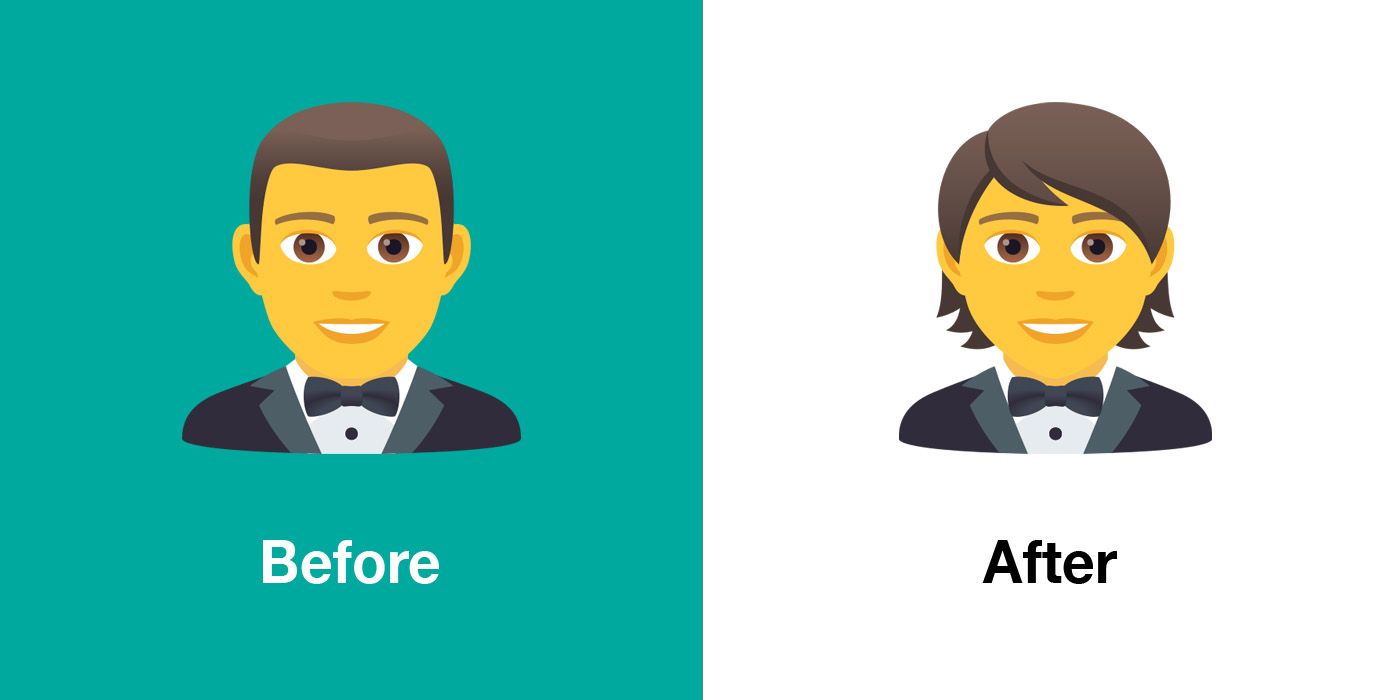 🏴‍☠️ Pirate Flag now displays with a rectangular design, per most other vendors.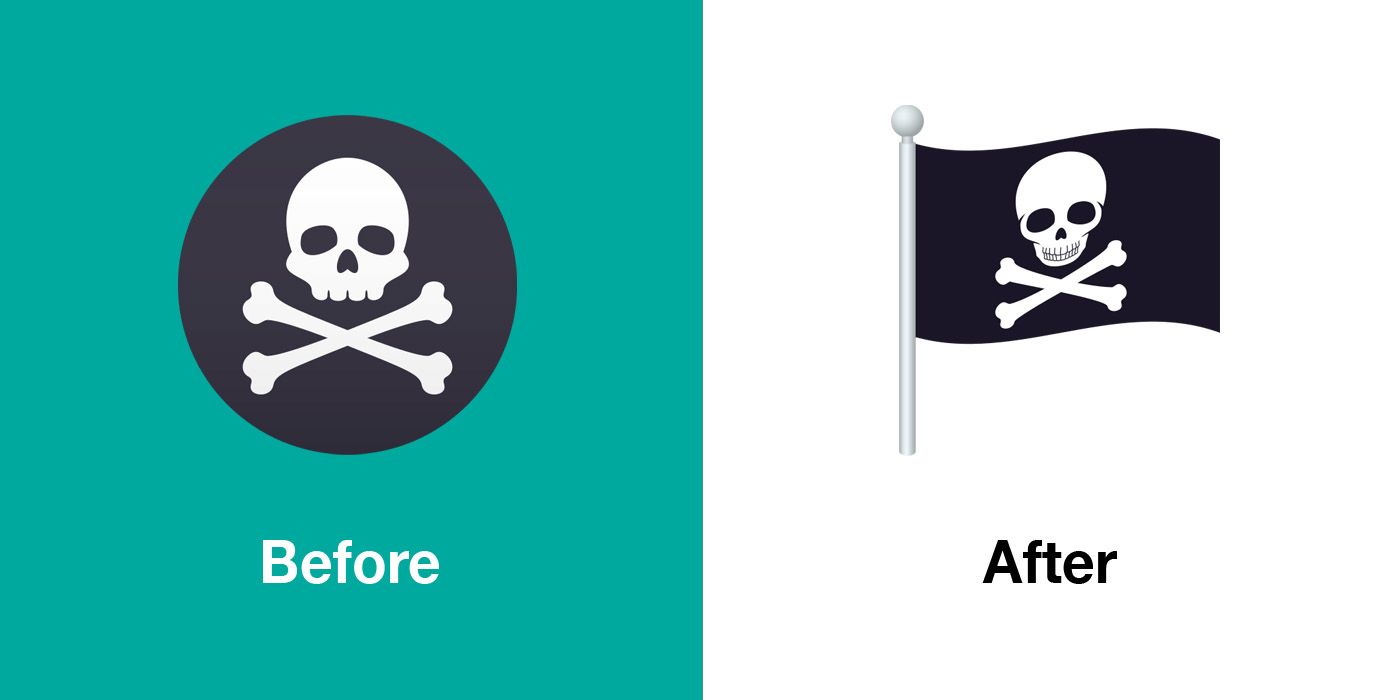 📶 Release
JoyPixels 6.0 is available now. Like the previous JoyPixels update, it is available on a freemium basis, with licensing required for some but not all usage types.
Read more about the the 6.0 release announcement and related licencing details on the JoyPixels website..
---