iOS 9.3 Adds and Removes Diversity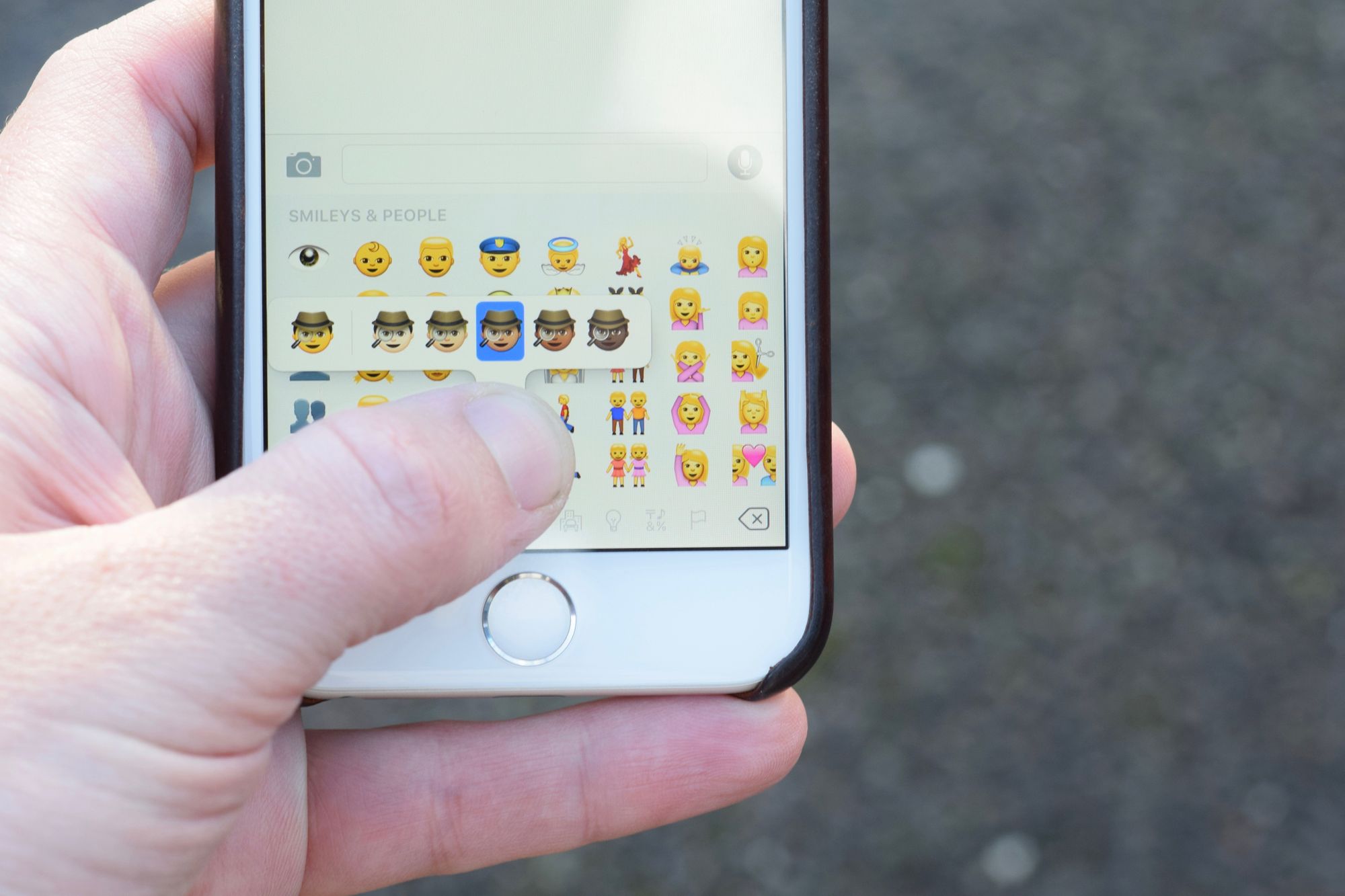 Apple today released iOS 9.3 to the public. This release adds diverse variations of the sleuth or spy emoji and removes diversity options for the jockey, amongst other minor changes.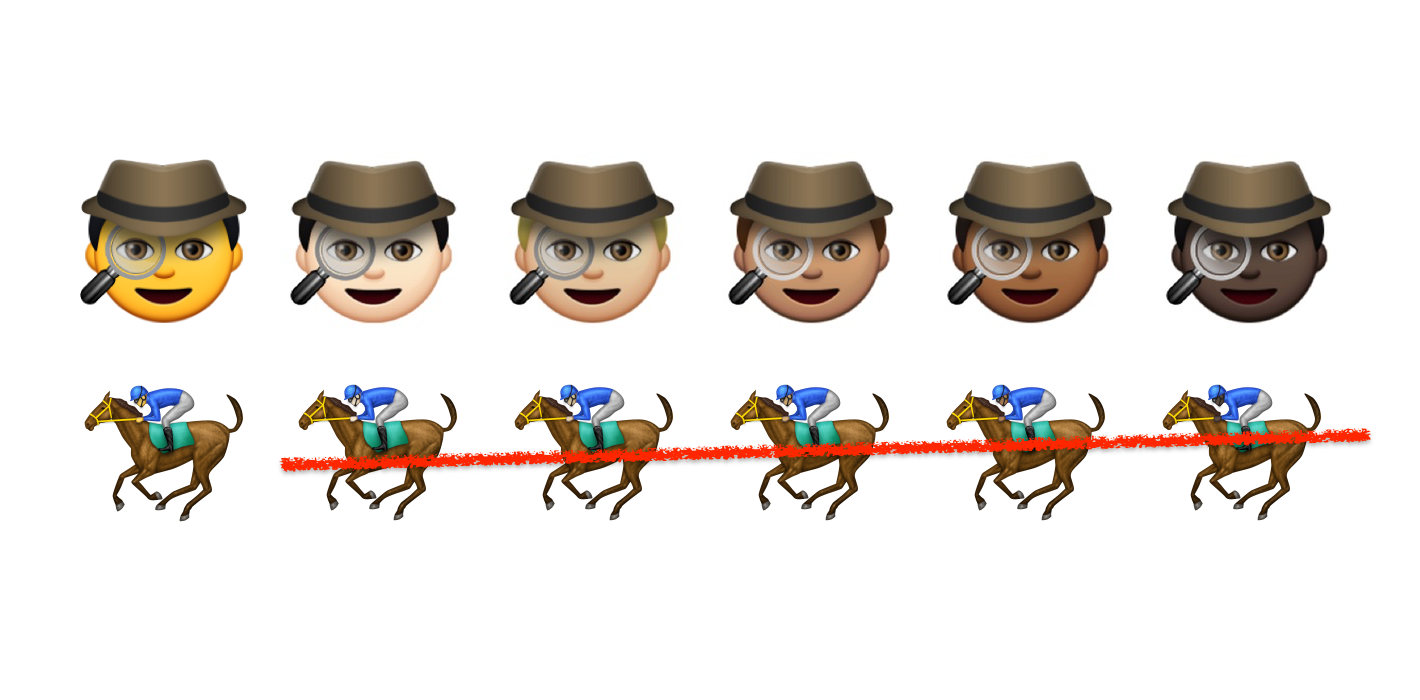 Above: The latest Apple emoji changes in a nutshell.
Five More Spies
The sleuth or spy emoji has been given an upgrade to support emoji modifiers in iOS 9.3. Previously, only a default-yellow version was available.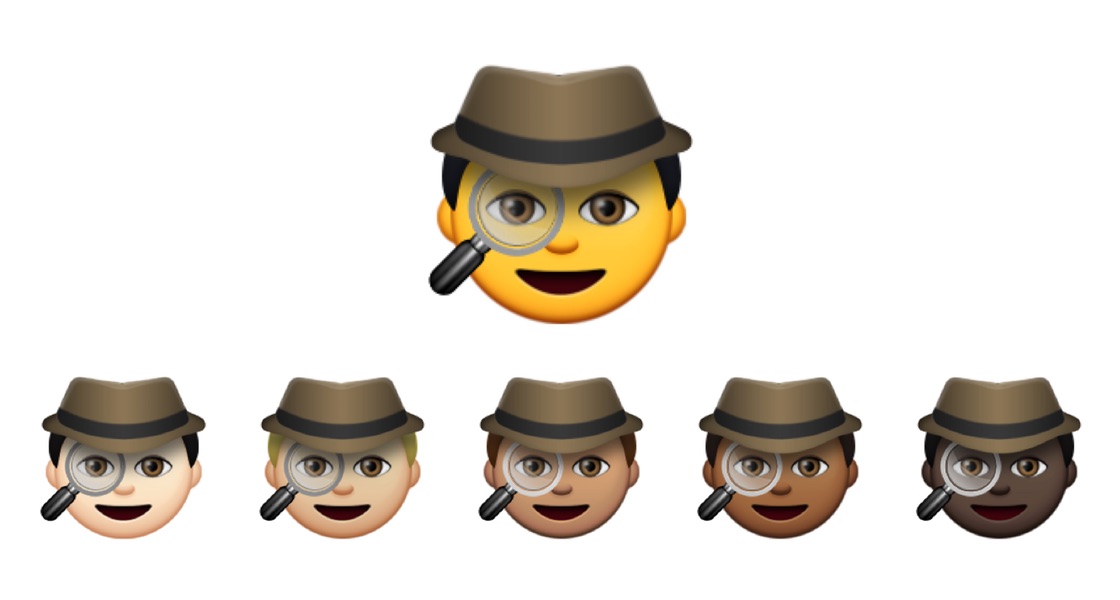 Above: Variations of Sleuth or Spy Emoji in iOS 9.3.
This is a reflection of a proposal from November 2015.
Five Fewer Jockeys
iOS 9.3 has removed five previously-available versions of the horse racing emoji.
Under iOS 8.3 — iOS 9.2 this emoji could be presented with various modifiers which didn't affect the skin (hair?) tone of the horse, but instead changed the shade of the jockey's face.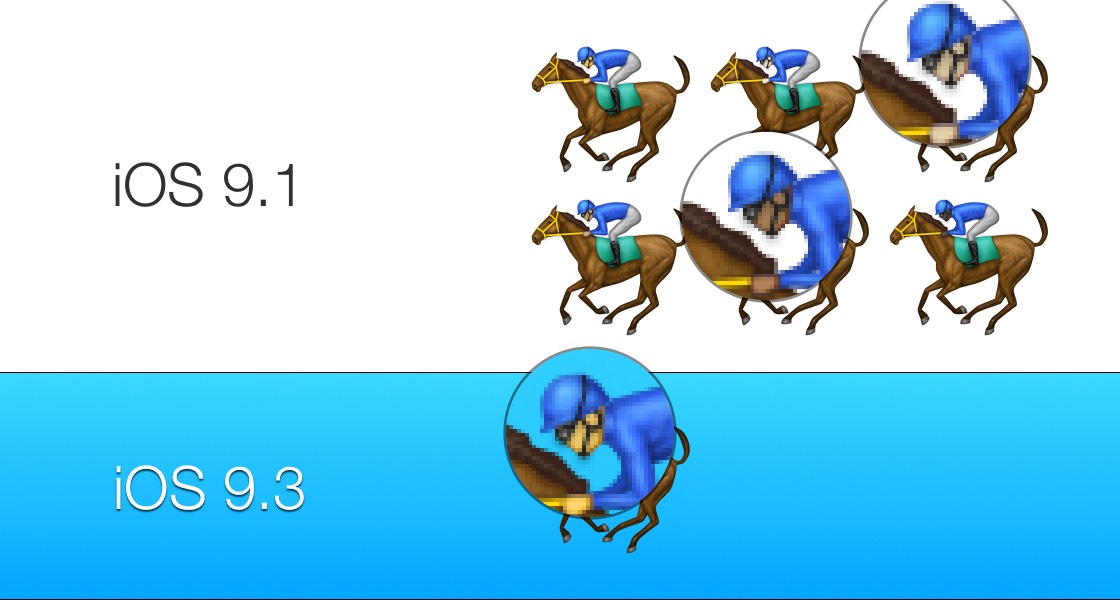 Above: Only one choice for horse racing in iOS 9.3.
While not life-changing, it's an interesting choice to remove these variations now - after they have existed on iOS for nearly a year.
Despite frequent ridicule; removing the choices now seems a bit like closing the stable door after the horse has bolted[1].
Users that have sent these variations in the past will now see them as a regular horse racing emoji with a modifier (skin tone) square after the character.


Above: Emojis that don't support modifiers show a color modifier box after the emoji.
Those on the desktop version of Twitter will continue to see the Twemoji variations, as will those using the Emoji One Chrome Extension.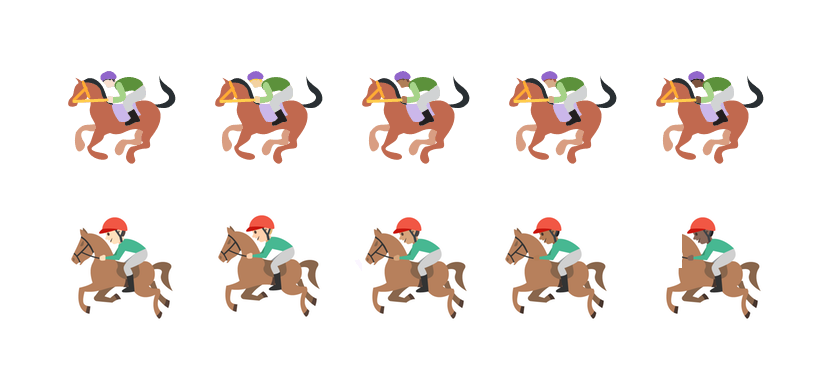 Above: Horse Racing variations on Twemoji (top) and Emoji One (bottom) remain.
Anything else?
🕹 Joystick had its stick shortened: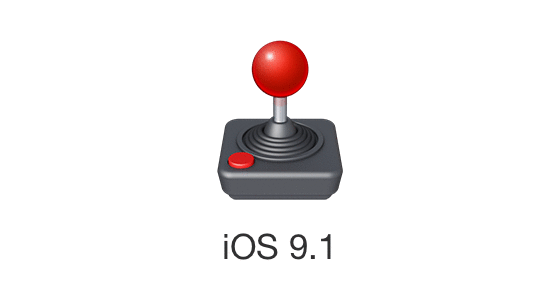 This may have been due to an issue which affects some tall emoji images on the iOS keyboard: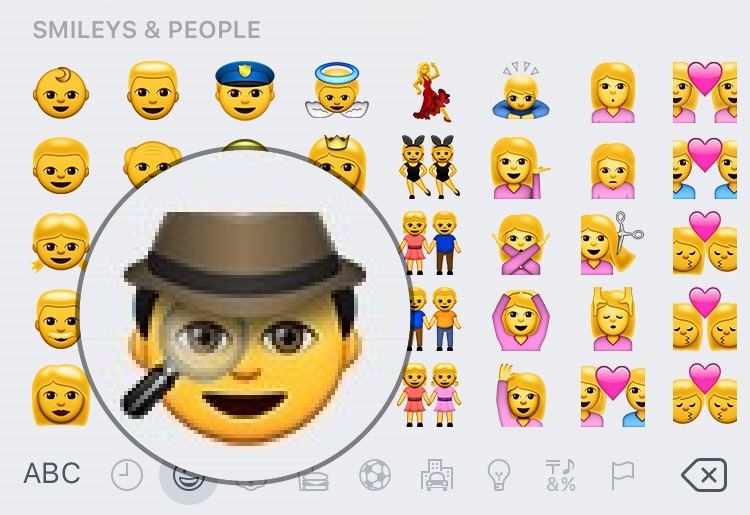 If that is the case, it didn't help the Sleuth or Spy emoji which remains with his clipped hat on the keyboard.[2]
Compatibility
The emoji updates in iOS 9.3 have been made available in OS X 10.11.4, tvOS 9.2 and watchOS 2.2.
For simplicity, Emojipedia refers to this as the iOS 9.3 emoji update.
What's next
It's been a busy 12 months for Apple, with the Apple Color Emoji font receiving major updates in iOS 8.3, 9.0, 9.1 and now a minor update in iOS 9.3.
If history is any guide, the next emoji update from Apple may come as a point-release after iOS 10.0, such as iOS 10.1.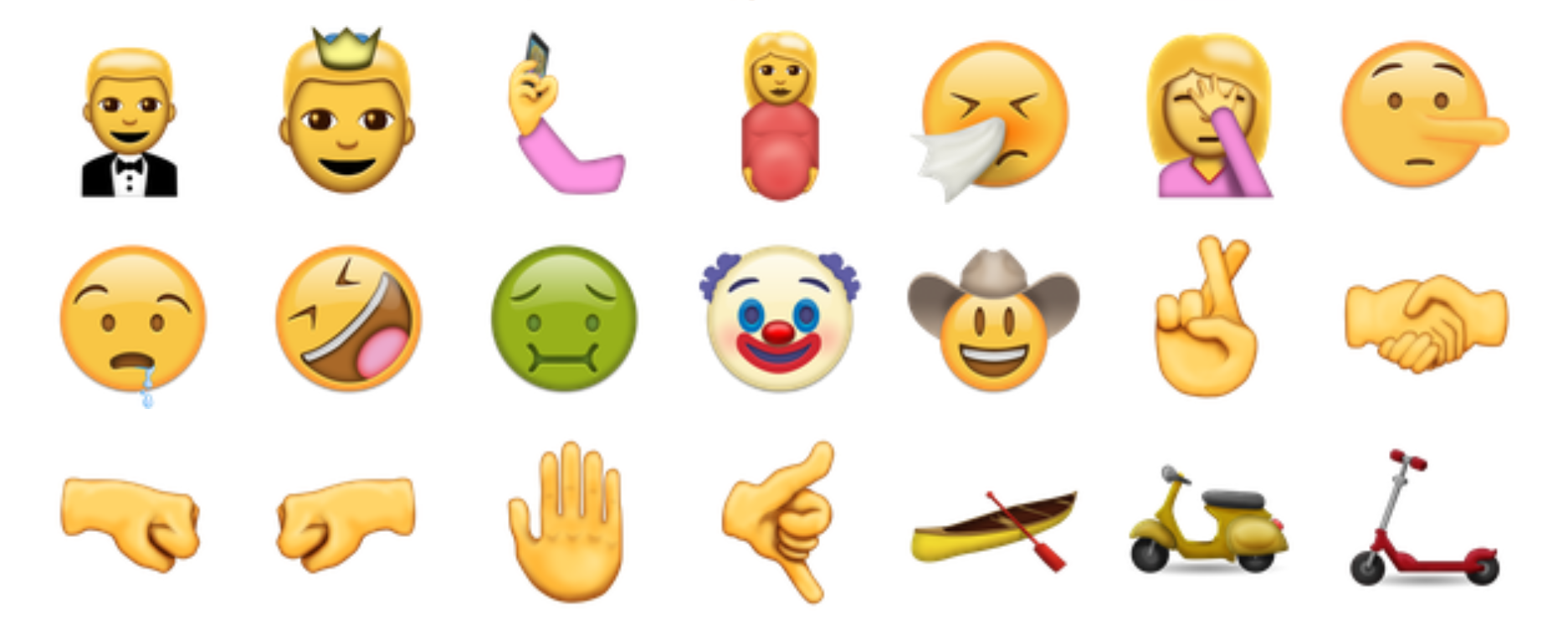 Above: Sample images for Unicode 9.0 emoji candidates.
For a peek at what's currently planned for the Unicode Standard this year, take a look at the latest Unicode 9.0 Emoji Candidate list or see the emoji attributes draft specification for custom gender, hair color and direction attributes.
---
---