Android N Drops Gender-Neutral Emojis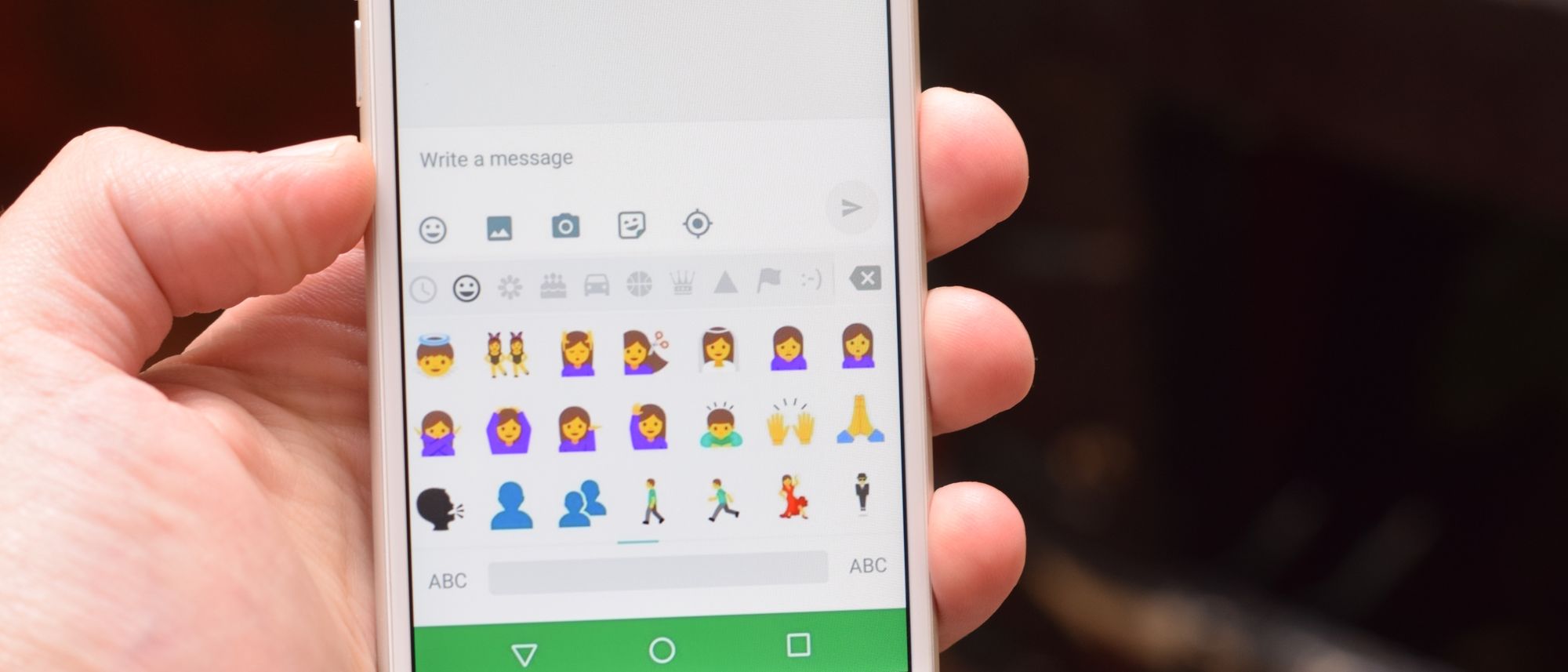 The next version of Android, currently known as Android N, is set to include a large emoji update which drops gender-neutrality, yet adds skin tone modifier support.
Android N Developer Preview 2, released this week, is the first to show off the new emoji changes.
The blobby characters (recommended by Unicode for emojis with no specified gender) are being retired as of this next Android update.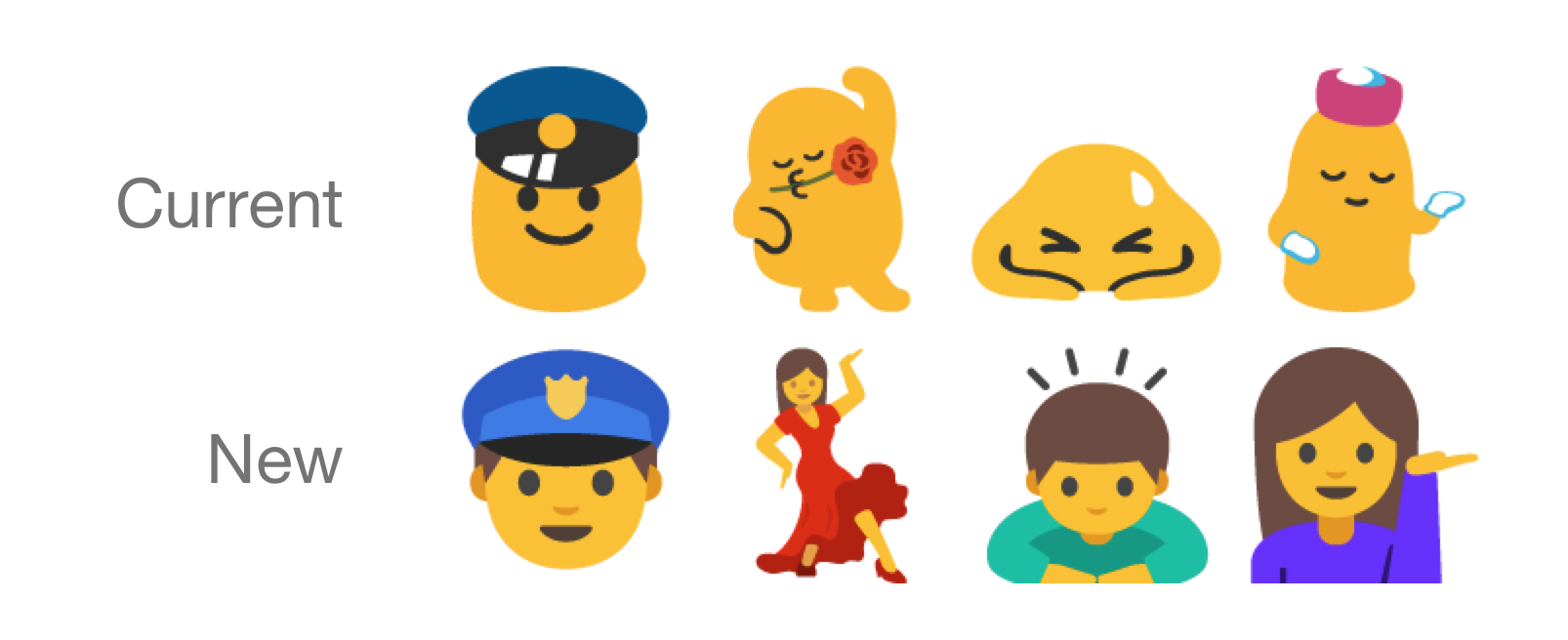 In the place of the blobs in Android N, are new "human-looking" characters: with hair, ears, chins, and genders. Each replacement emoji more closely matches other platforms - primarily iOS - which is clear when looking at the salsa dancer and bowing boy amongst others.
For those who appreciated the gender-neutral designs: all is not lost.
A current Unicode specification intends to introduce tags for gender, allowing any emoji to be specified as male, female, or gender-neutral. If this goes ahead, we could well see a return of the blobs in a future update.
Modifiers
While cross-platform consistency was one reason for getting rid of the blob-people, another was to pave way for support of skin tone modifiers.
It stands to reason that the blobs look great in yellow, but would look a bit weird if they had skin tones applied.
Modifiers for changing the skin tone of emojis are included as part of the Android N update. All human-looking characters support modification.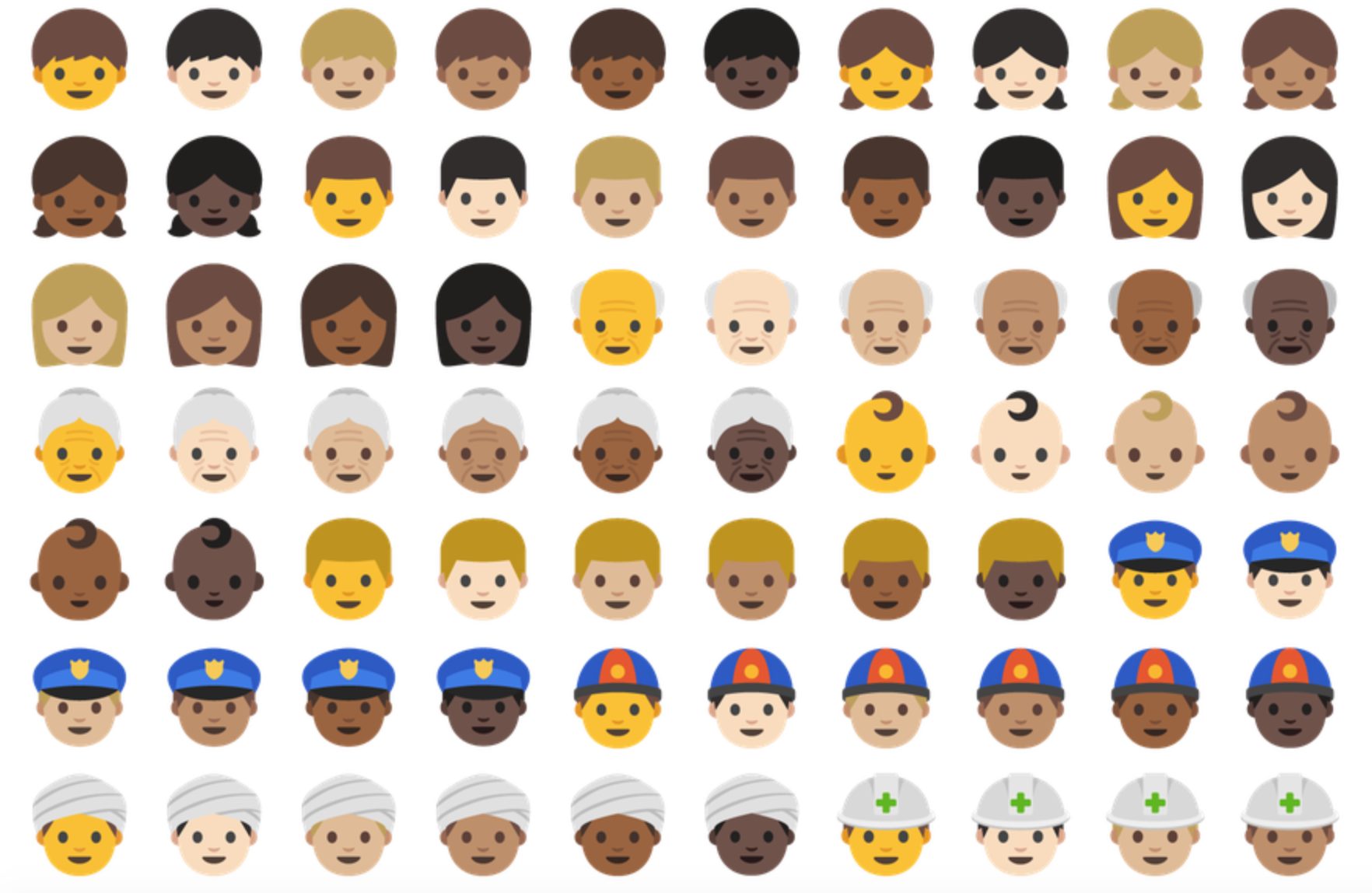 Above: Android N Preview 2 is the first Android release to support modifier for skin tone.
Hair colors have for each skin tone match Apple's pairings, although the default shade for hair in a non-modified emoji is brown and not yellow.
At the time of the Android 6.0.1 release, a Google spokesperson informed me that the reason skin tone modifiers weren't supported on Android was because:
"[Google's] emoji faces are playful and are all about conveying the emotion you're feeling, they aren't designed to look human or reflect human characteristics"
Either Google had a quick change of heart, or the response was relevant to the blob-human design at the time, and no longer relevant now these look human.
New Characters
Unicode 9.0, soon to hit beta, includes 74 new emojis - and Android N supports them all.

New emojis include:
More than just gestures, Unicode 9 includes new sports, objects, foods, and people. Personally, I do enjoy some avocado with my breakfast and look forward to being able to share this with others in emoji form.


Above: New food and drink items from Unicode 9 are included.
Looking at the design of these images, there may be some consternation from Spain over the lack of traditional ingredients in the paella emoji.
I must admit, I was looking forward to seeing how the new modern pentathlon emoji would be designed, yet here it is: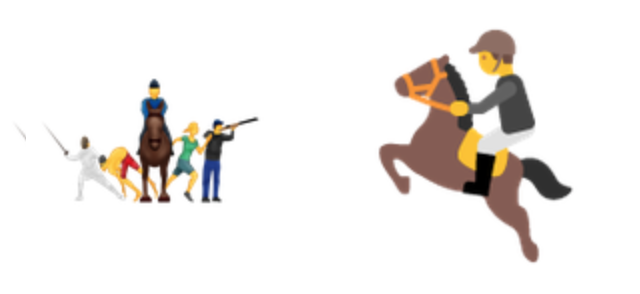 Modern Pentathlon includes five sports: a challenge at emoji sizes. Left: Emojipedia / Right: Google.
Design
Many design changes in Android N are subtle, yet it's clear Google has been aiming to make the emoji set more consistent over time.
The most notable design change in this update is the way the smileys now all consistently look forward, whereas many previously looked to one side.


Above: The heart eyes emoji has a happier, less intoxicated display love in this release.
Android 6.0.1 had a mixture of side-facing and front-facing smileys, possibly due to each being added at different times. This release is the most consistent yet.
Release
The latest emoji updates from Google are expected to ship as part of Android N in the second half of 2016.
A preview of all the Android N Emojis is now available on Emojipedia, and remains subject to change prior to the public release.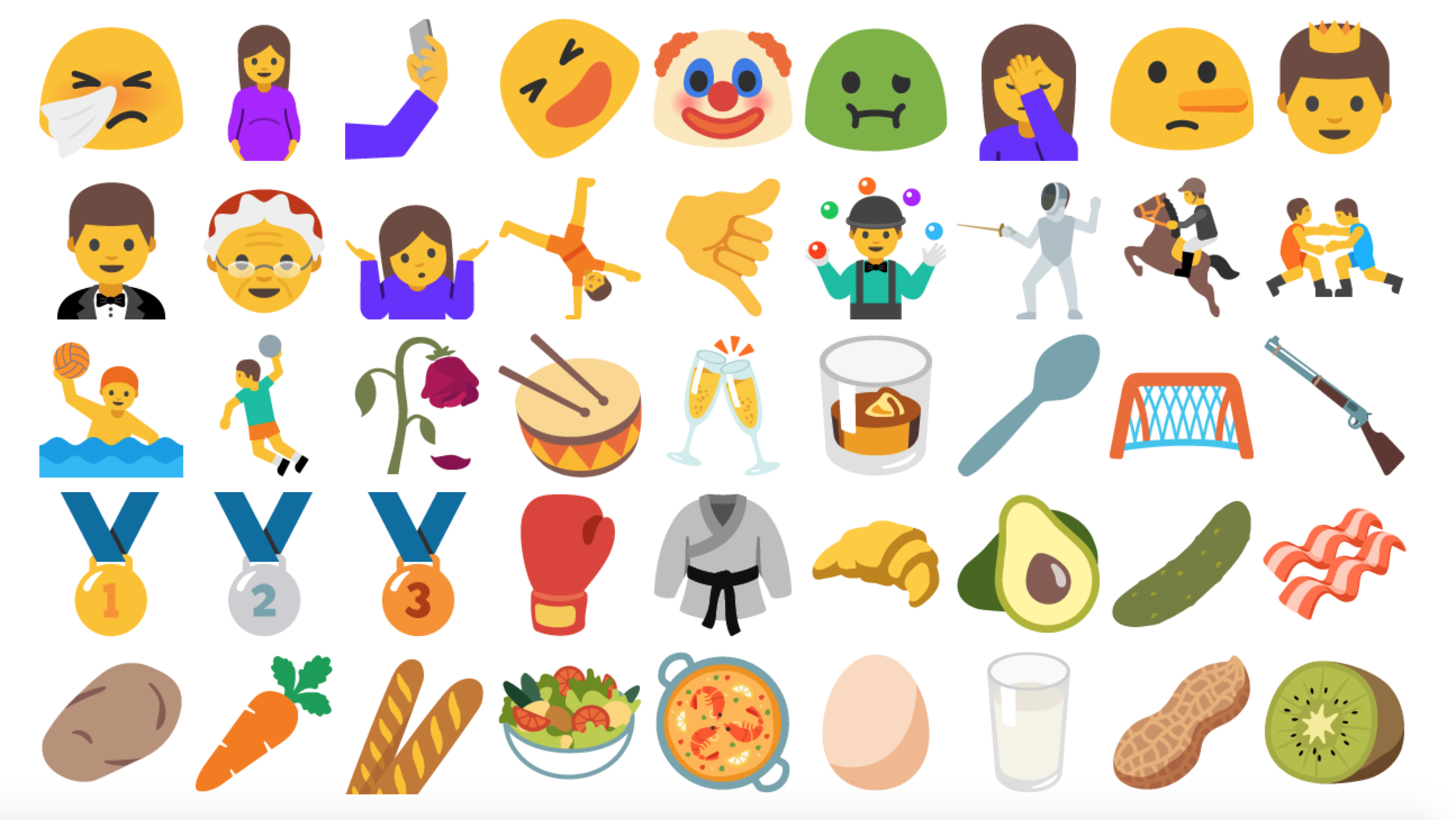 Above: All-new emojis in Android N Emojis which are candidates for Unicode 9.0.