Android 11.0 Emoji Changelog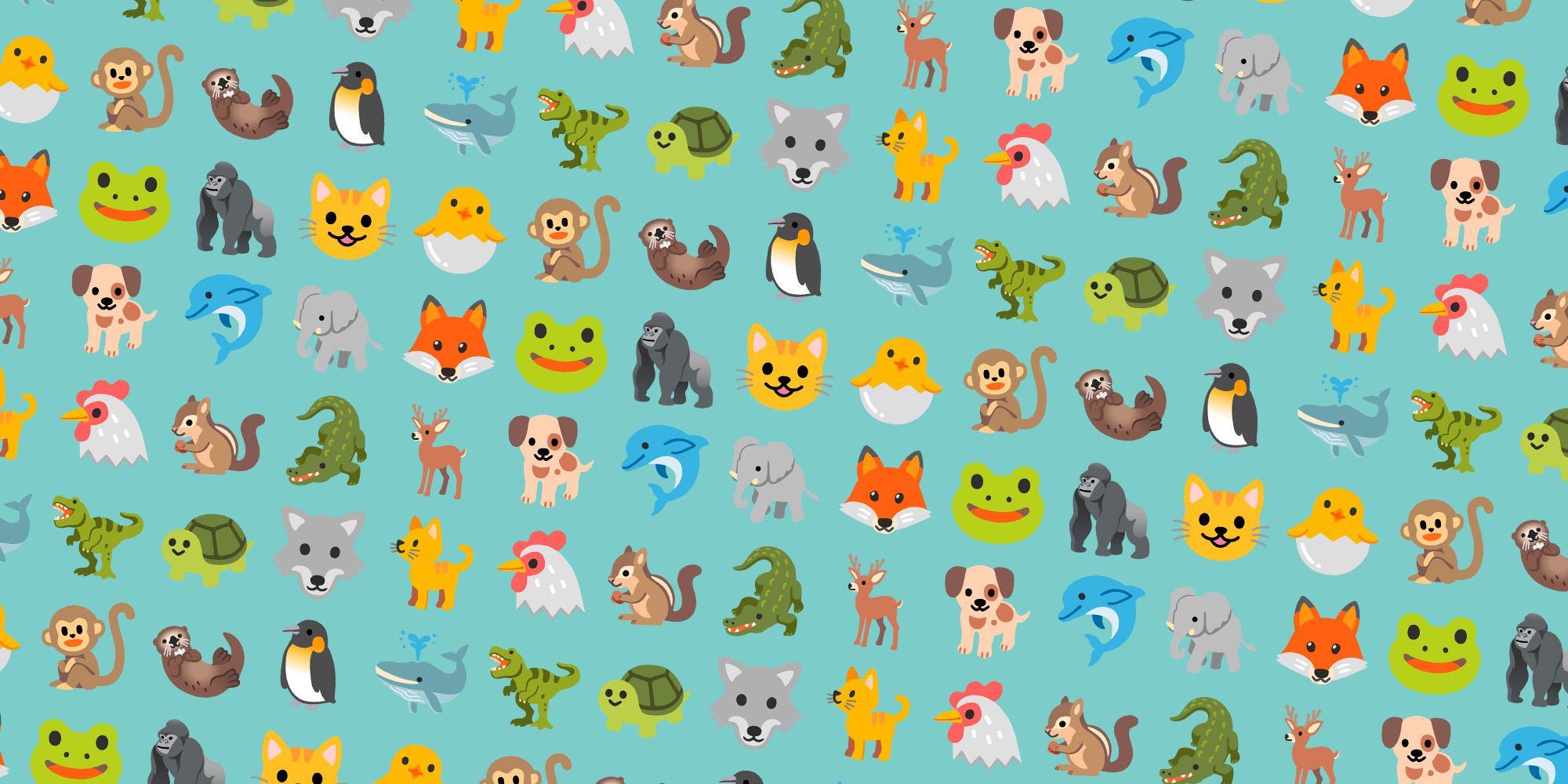 Google has today begun rolling out its latest OS update, Android 11.0.
Included in this new release are 117 brand new emojis and a significant number of design changes, several of which are heavily inspired by popular designs of the past.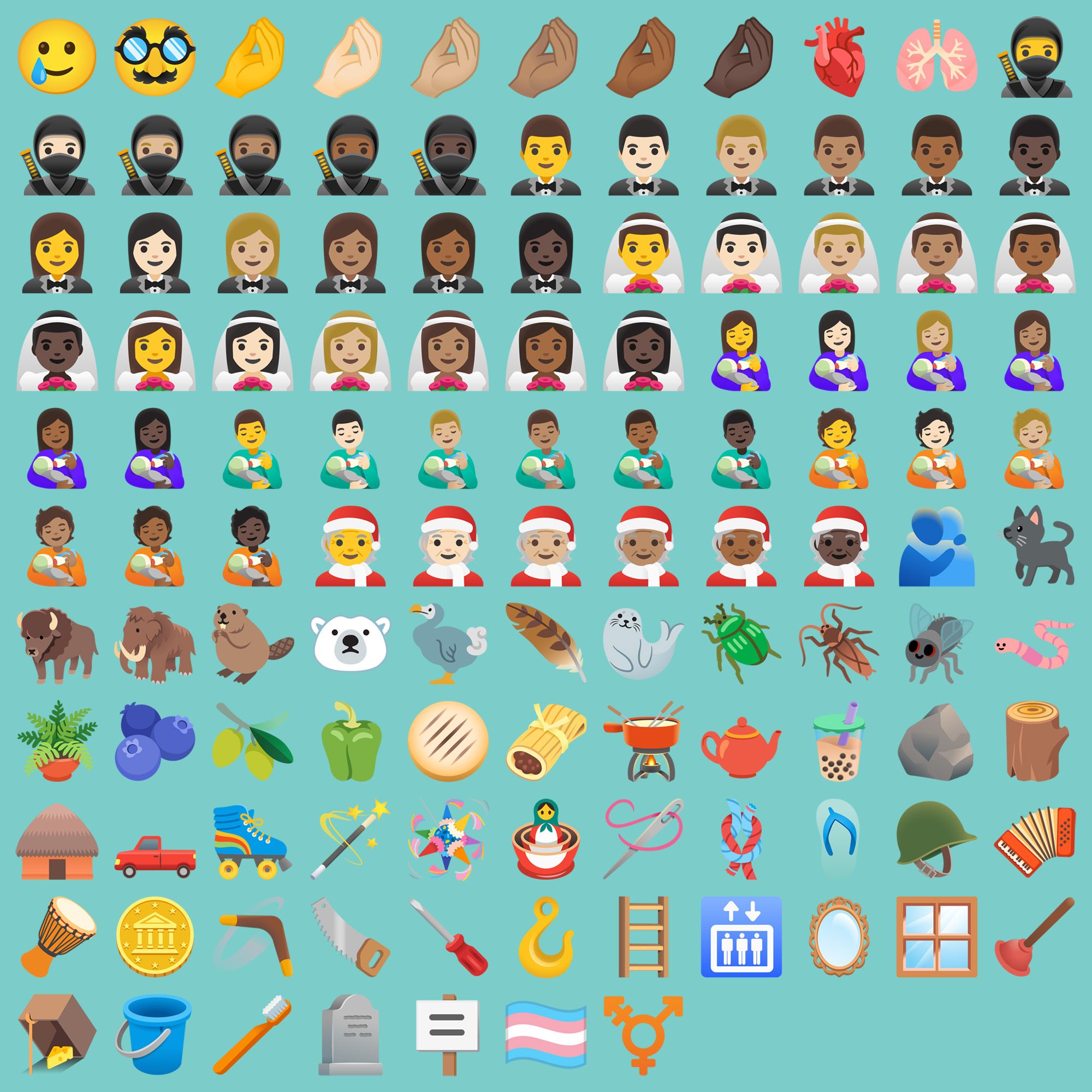 Above: all 117 new emojis included in Android 11.0.
All 117 of new emojis found in Android 11.0 are from Unicode's Emoji 13.0 recommendations, published earlier this year. As in previous years, some of these new emoji designs have been available to Android 11 beta testers for several months, with various betas adding additional changes throughout the second half of 2020.
In addition to the 117 additions, over 2,000 previously available emojis have updated designs in Android 11. The scale of these changes makes Google's Android 11.0 emoji update the largest since 2017's Android 8.0 (the one that removed the final blob designs).
A selection of these changes were first announced back in July in for World Emoji Day, including changing the 🐢 Turtle to a new version of its popular 2013 design.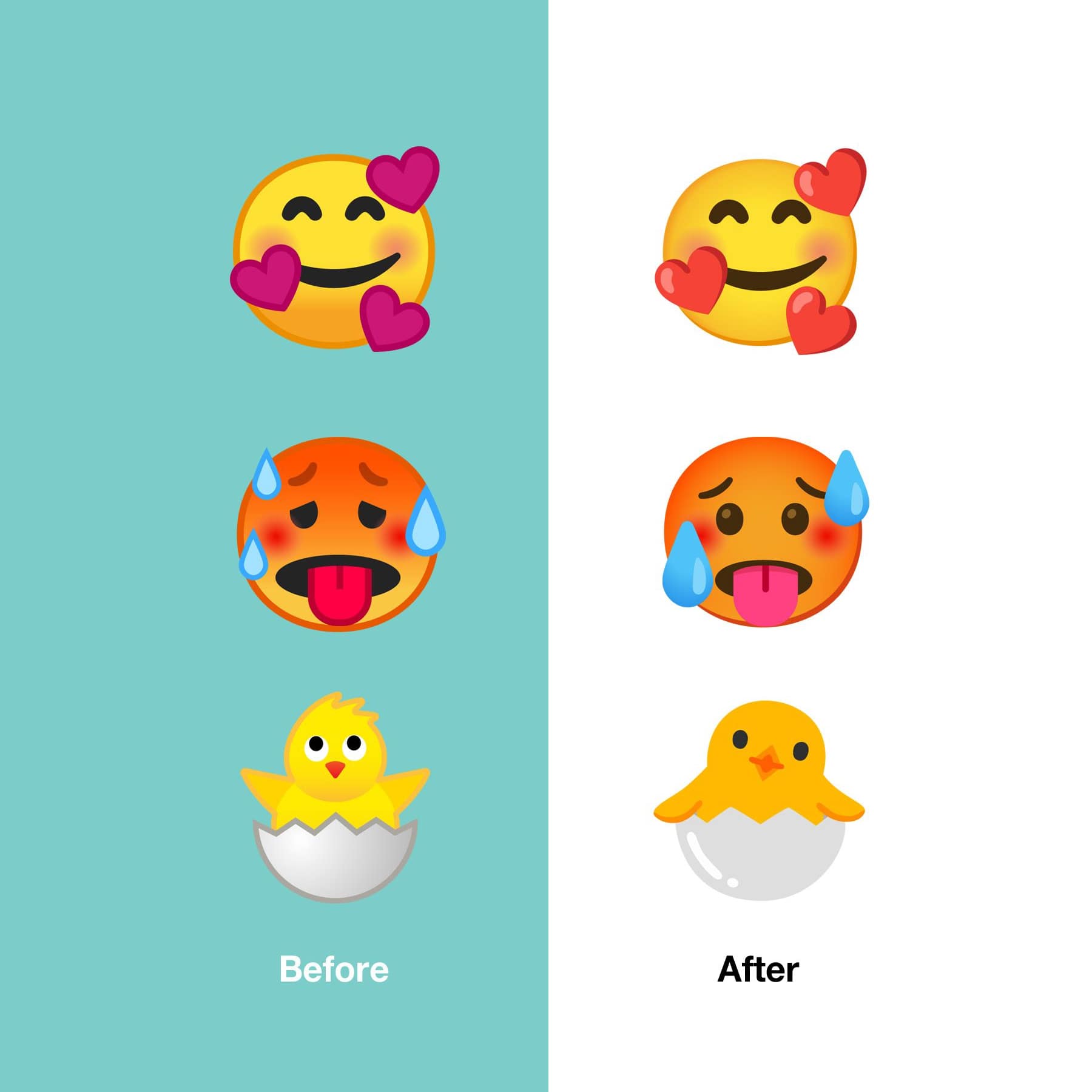 Above: Google used Android 11 to update many emoji designs. Images: Google designs / Emojipedia composite.
These far-reaching design changes include revisions of all of Google's smiley, animal, and transportation emojis.
Changes also include subtle shading and outline modifications for all people, red hearts instead of purple hearts, and tweaks to many objects and symbols.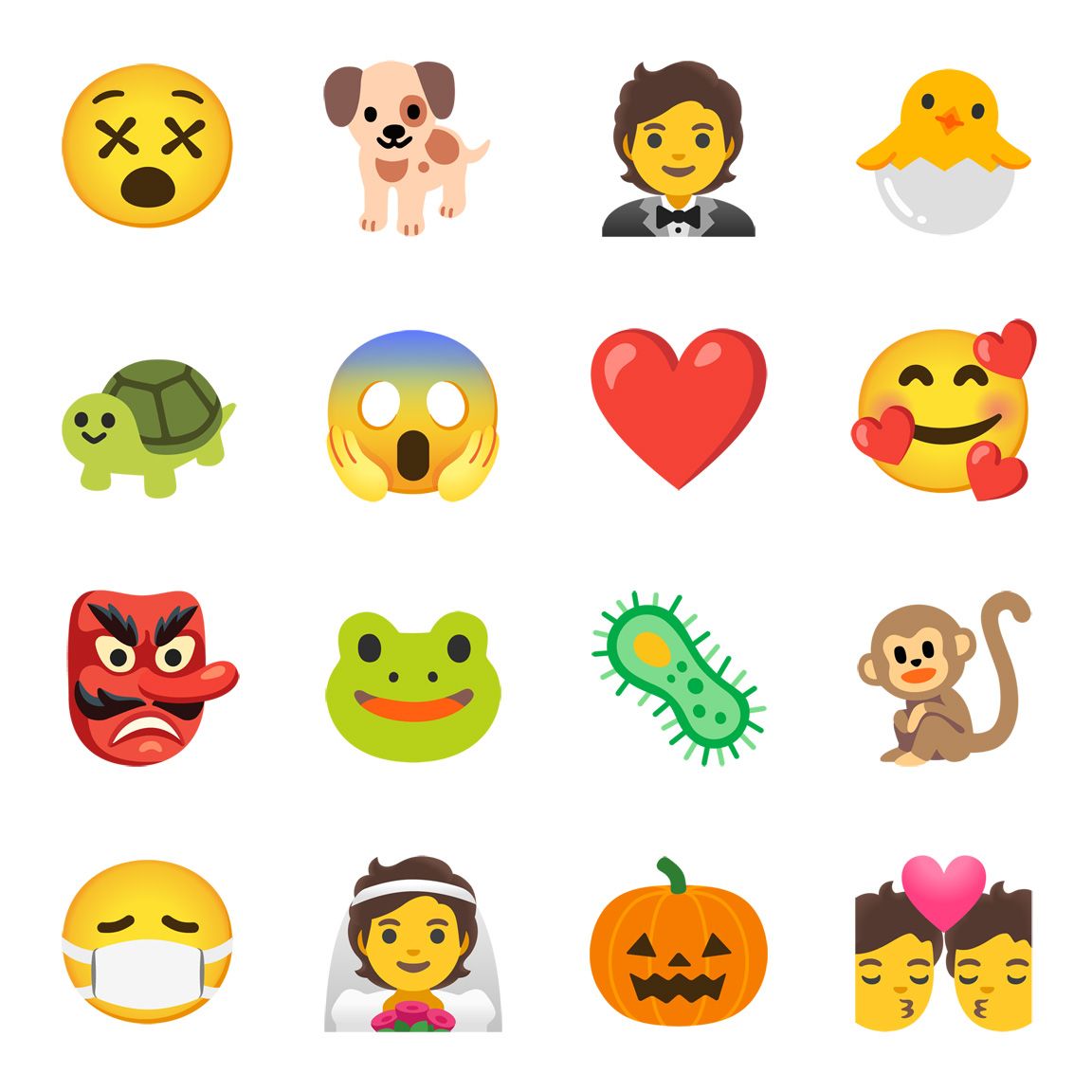 Above: Most emojis in Android 11.0 received a design update, some large and some small.
🆕 New
Android 11.0 adds: 🥲 Smiling Face with Tear, 🥸 Disguised Face, and the culturally (and sub-culturally) versatile 🤌 Pinched Fingers. 🤌 Pinched Fingers of course also supports all skin tone modifiers.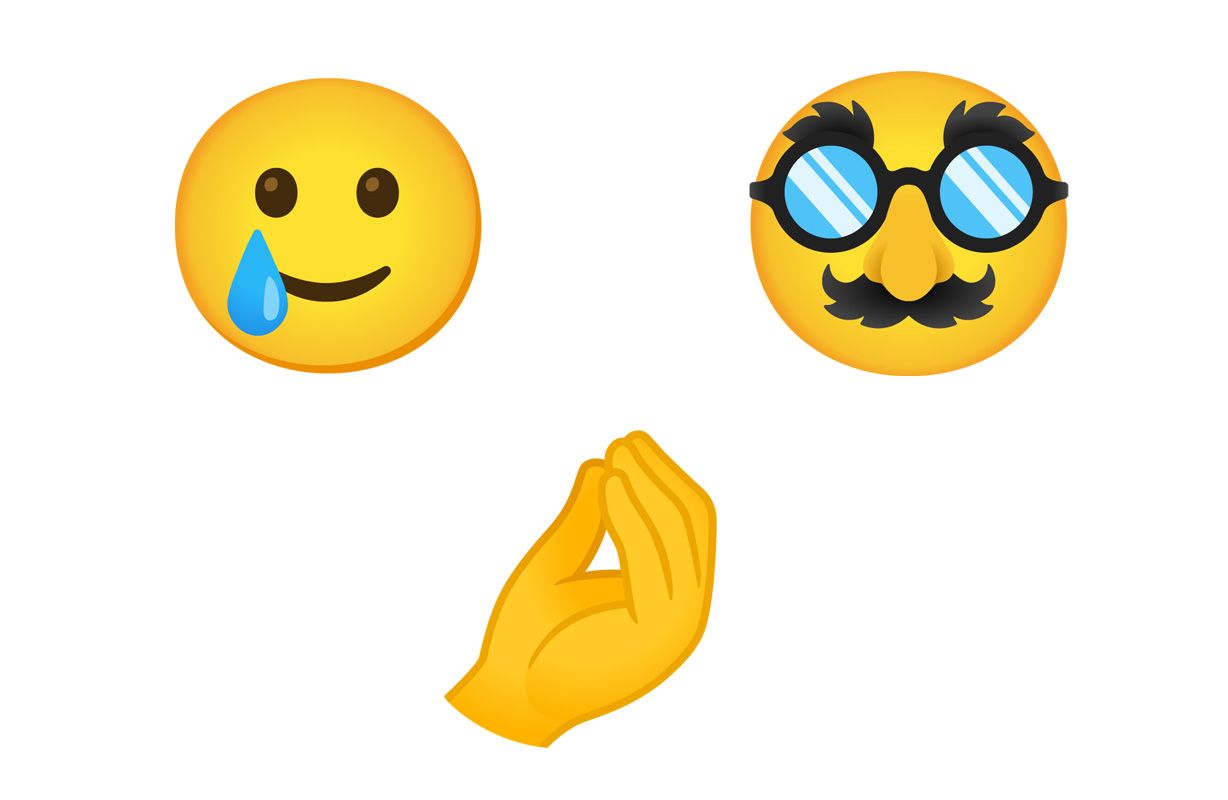 Also included are 10 new people emojis, such as a 🥷 Ninja and an abstracted 🫂 People Hugging.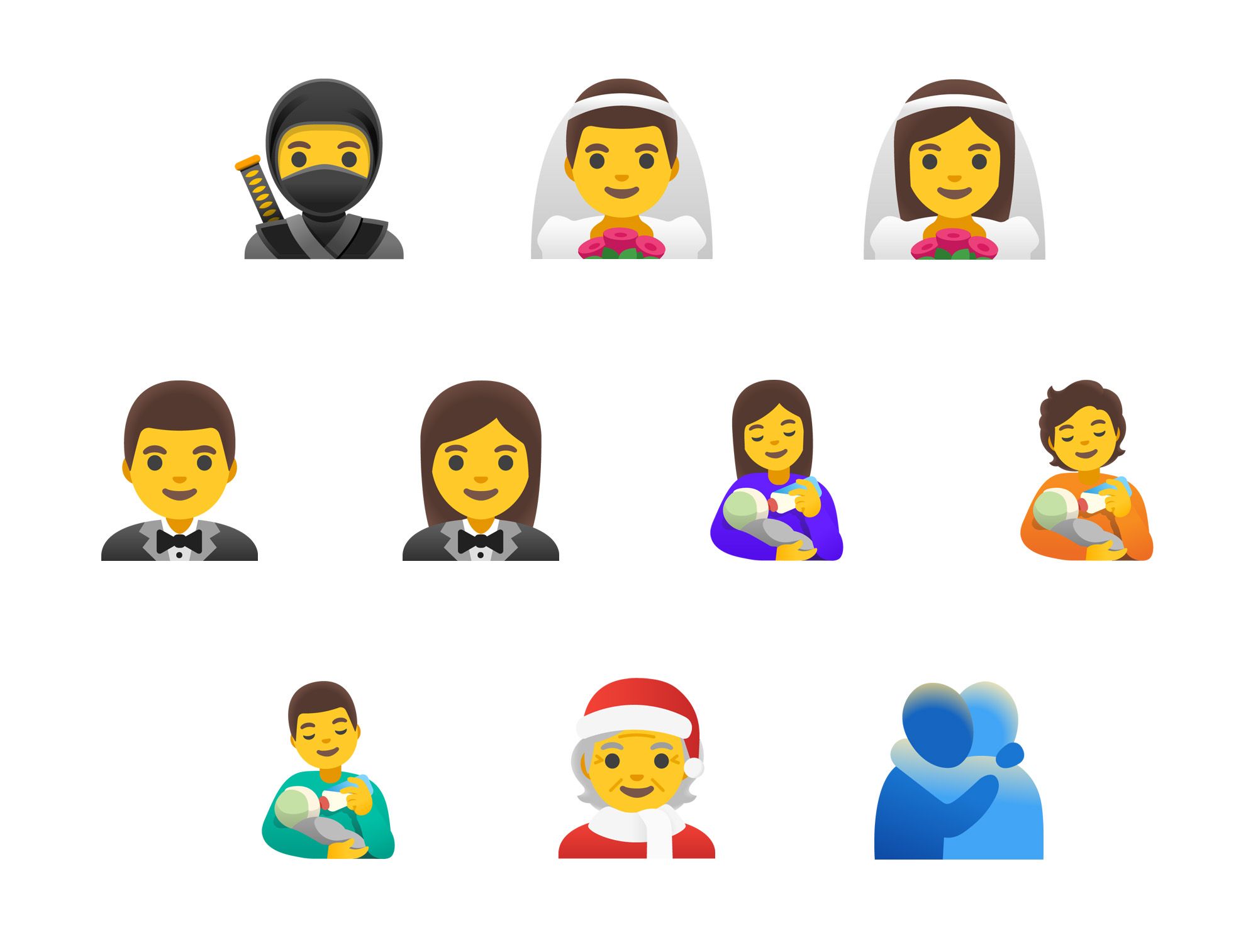 The goal of the emoji of people hugging is to provide a less excitable hug than the jazz-hands-esque 🤗 Hugging Face.
Rounding out the Smileys & People category are two new anatomy-based emojis: 🫀 Anatomical Heart and a pair of 🫁 Lungs.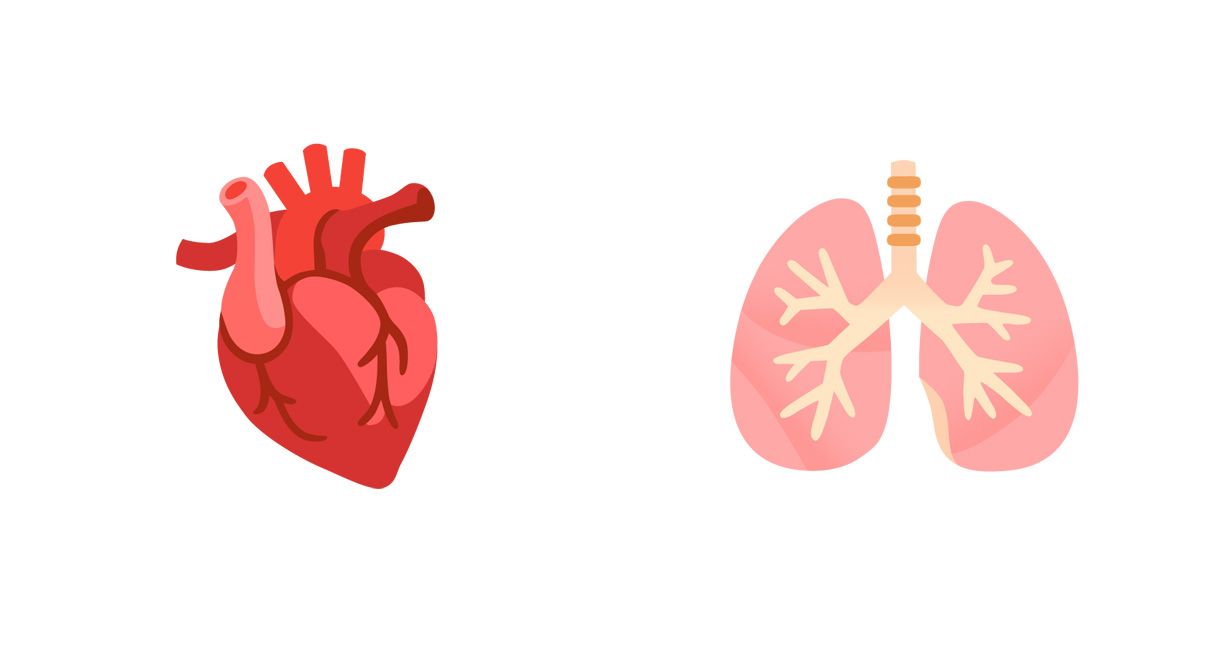 There are 12 new animals, including a 🐈‍⬛ Black Cat and a 🐻‍❄️ Polar Bear.[3]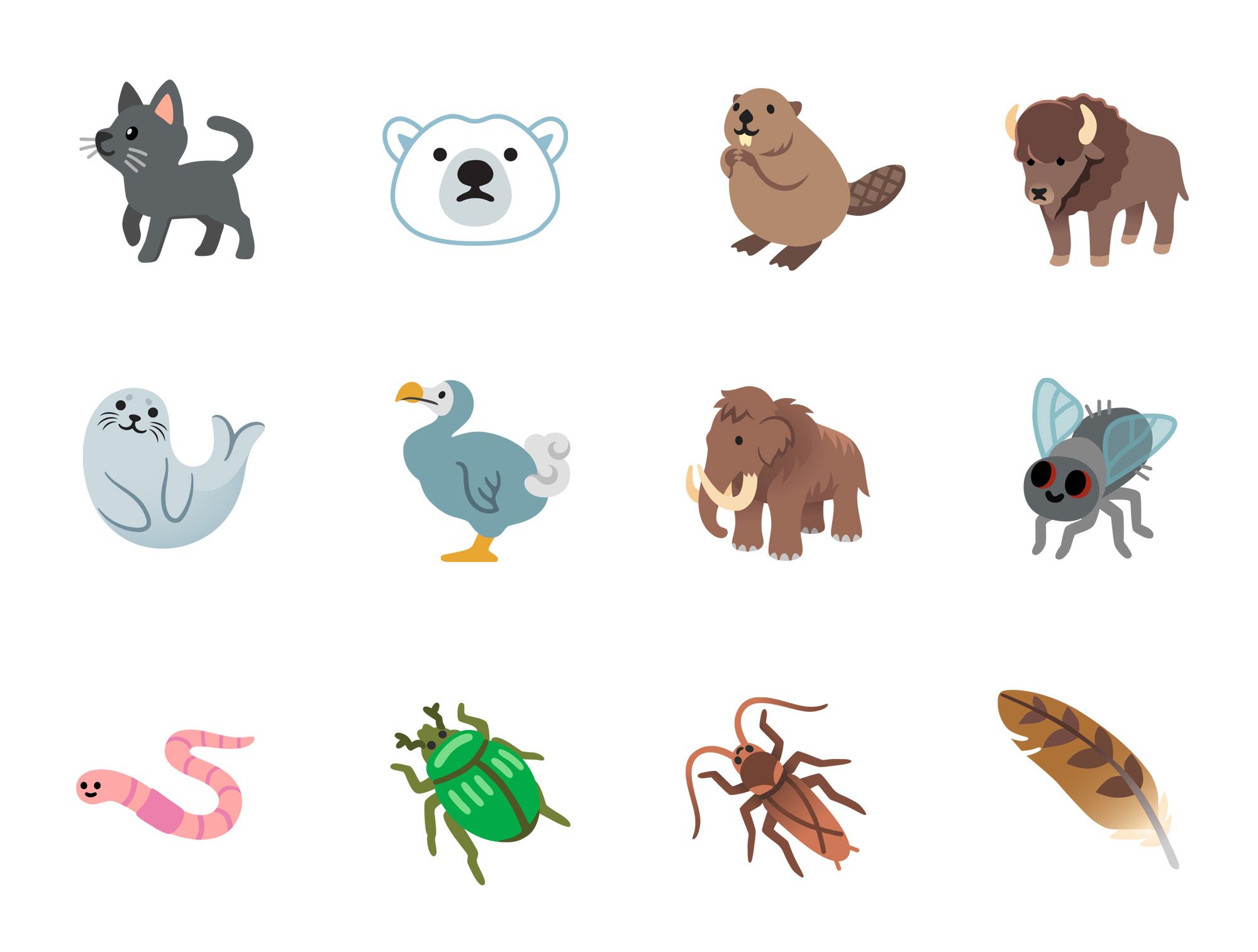 When it comes to Food & Drink, there are eight new additions, including the popular 🧋 Bubble Tea emoji.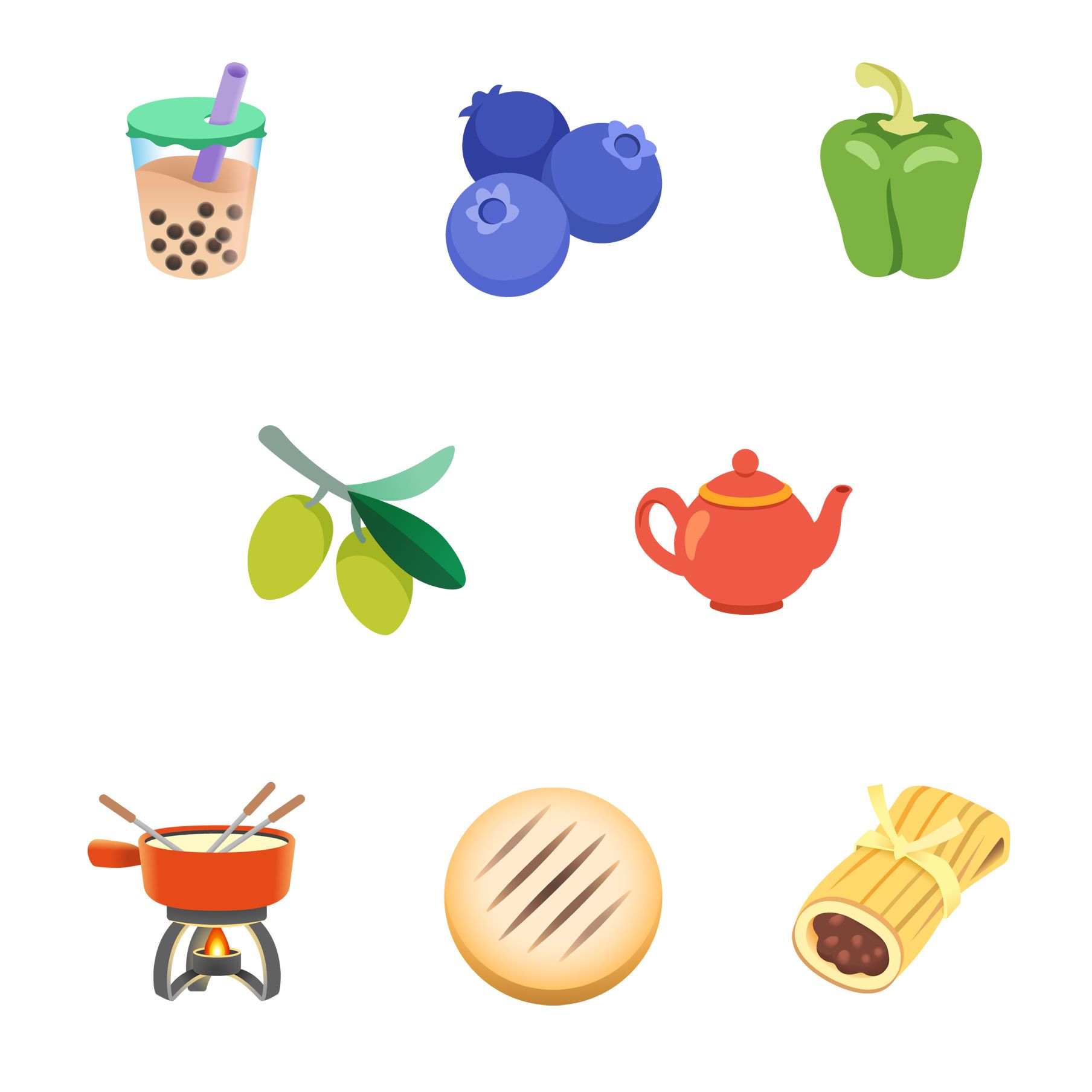 The remaining new emojis in Android 11.0 fit into the broad categories of nature, objects, and symbols. Amongst these is the 🏳️‍⚧️ Transgender Flag.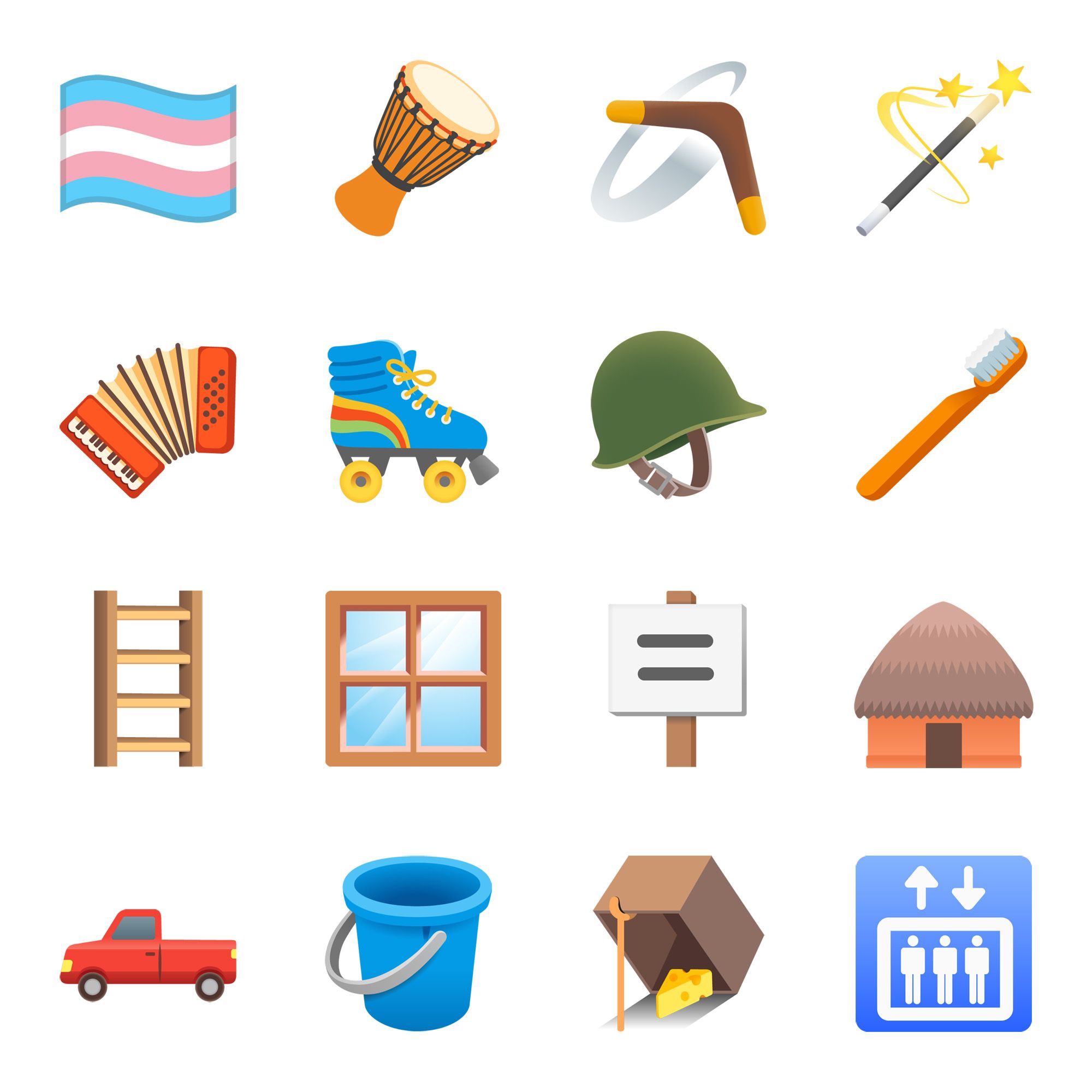 🆙 Changed
😀 Grinning Face has a new gradient[4], with the placement and shapes of its eyes and mouth also changed.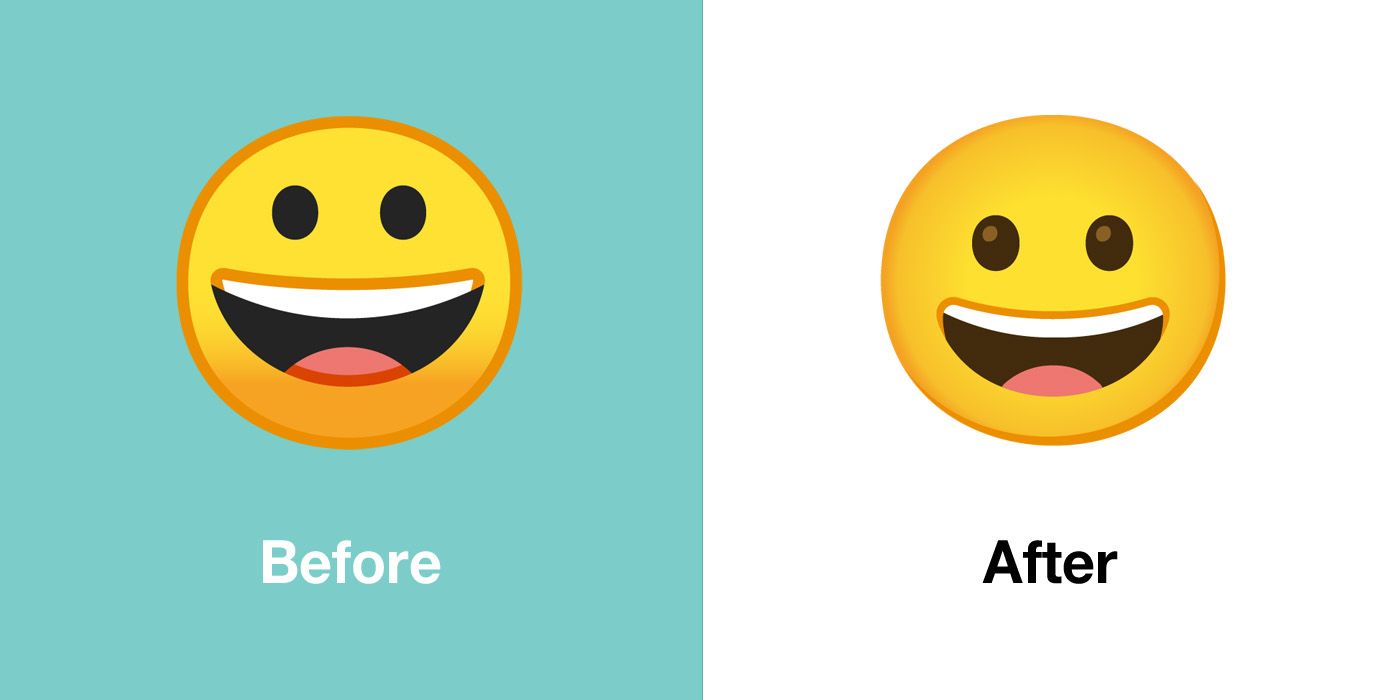 😘 Face Blowing a Kiss no longer has a blushing cheek and has a red kissing heart instead of a purple one.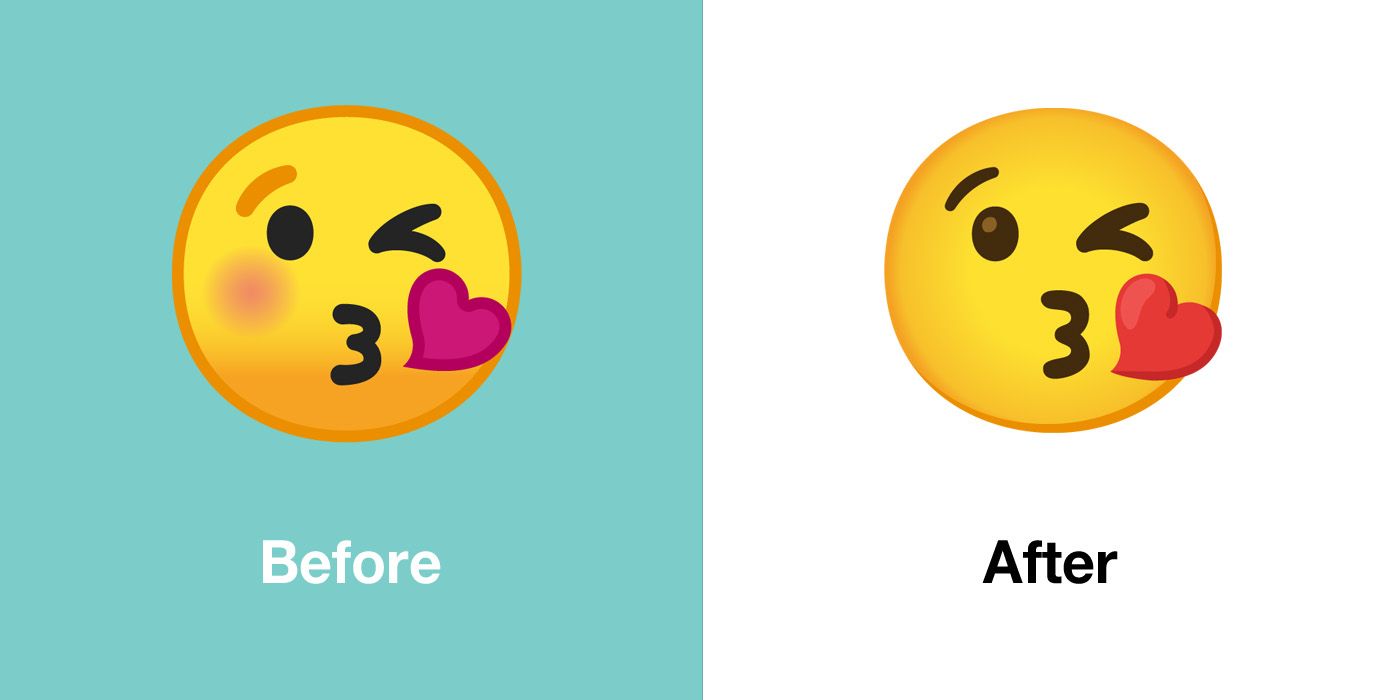 🥰 Smiling Face with Hearts is now surrounded by three red hearts instead of three purple hearts.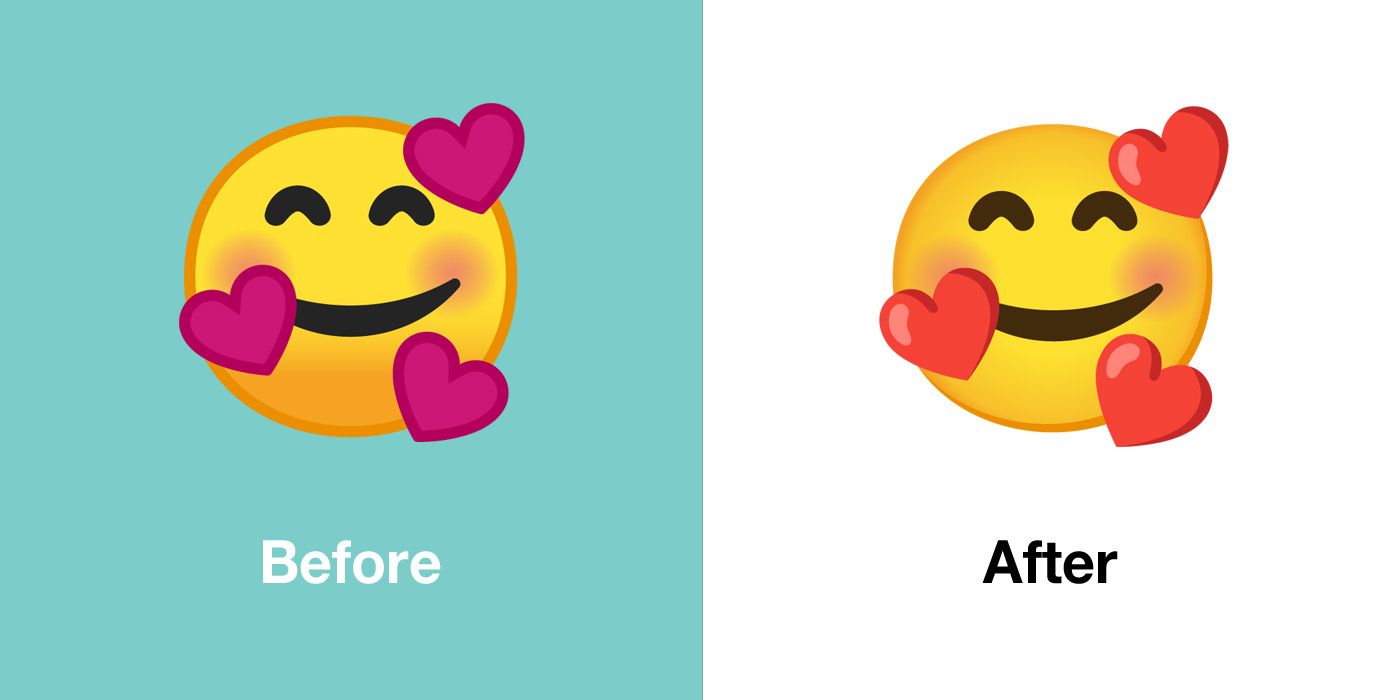 🤩 Star-Struck now has newly shaded red star eyes instead of purple ones.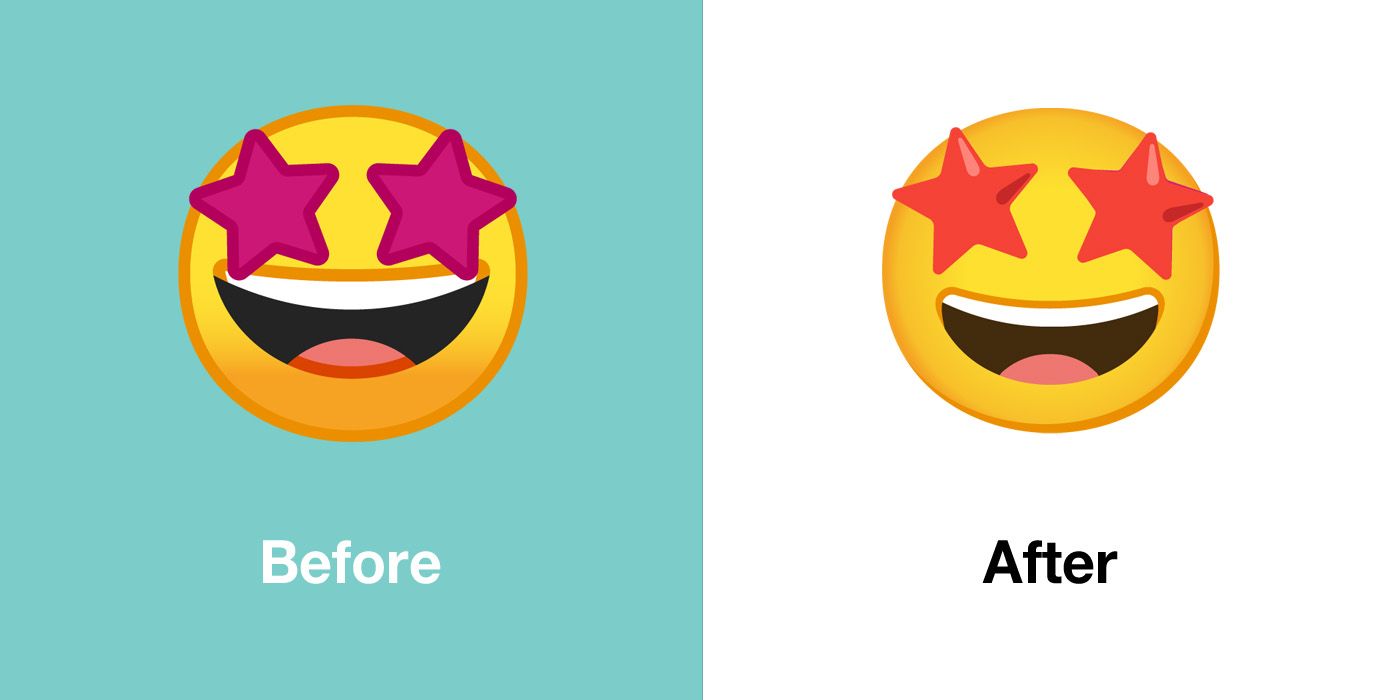 🤑 Money-Mouth Face no longer has large green disk eyes, allowing for new eyebrows. All the dollar signs are also now in black.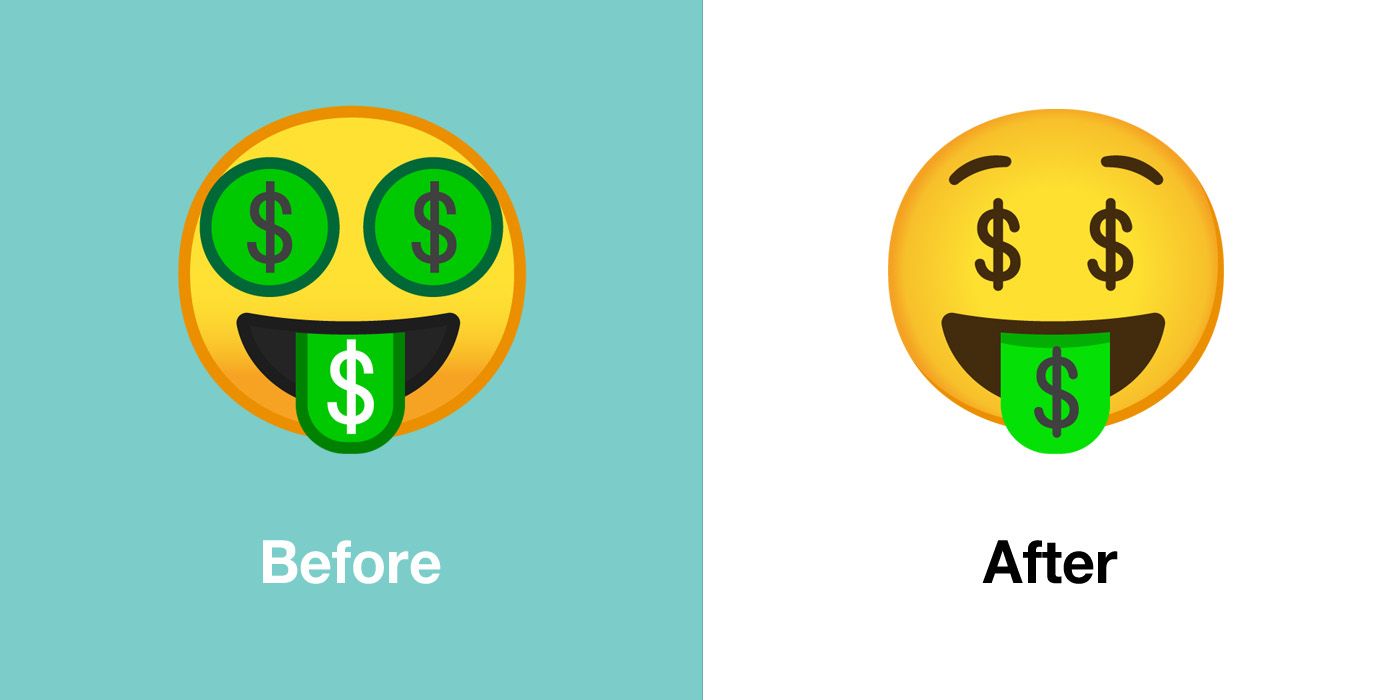 😇 Smiling Face with Halo now has a smile closer in size to other smiling emojis.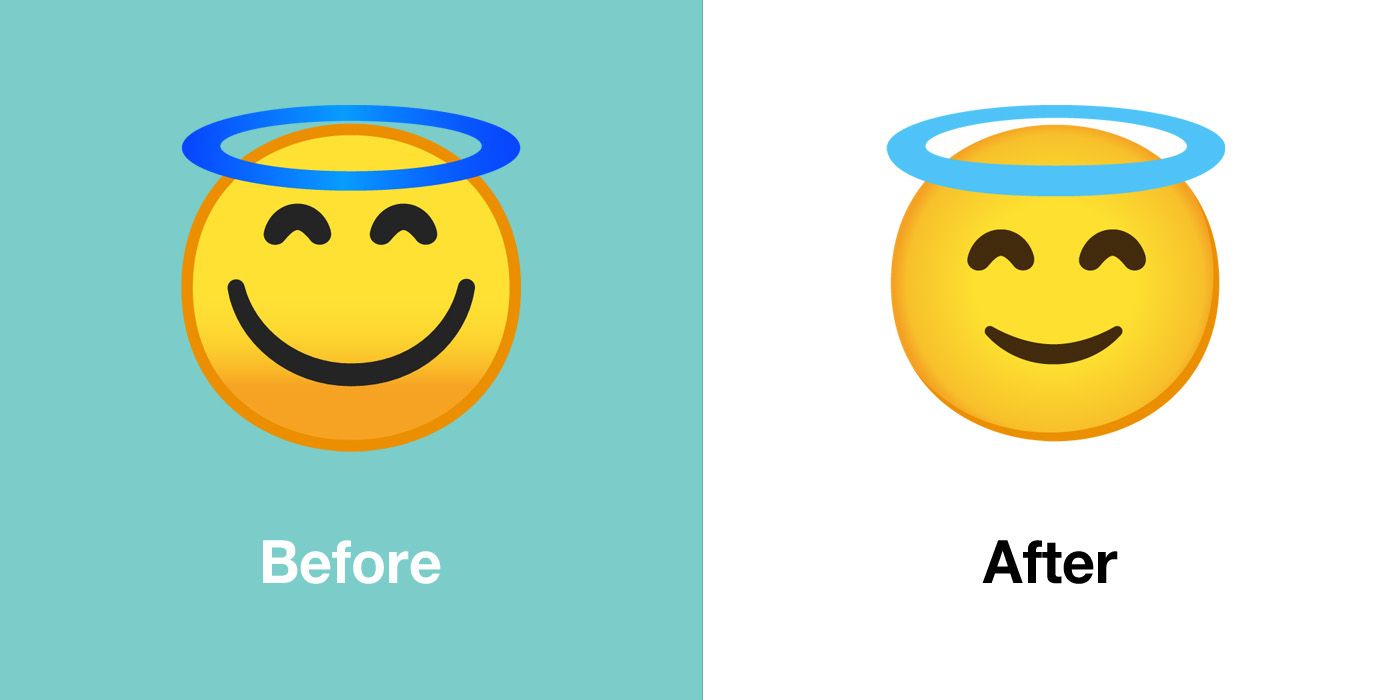 😵 Dizzy Face now displays X's for eyes instead of spirals.[5]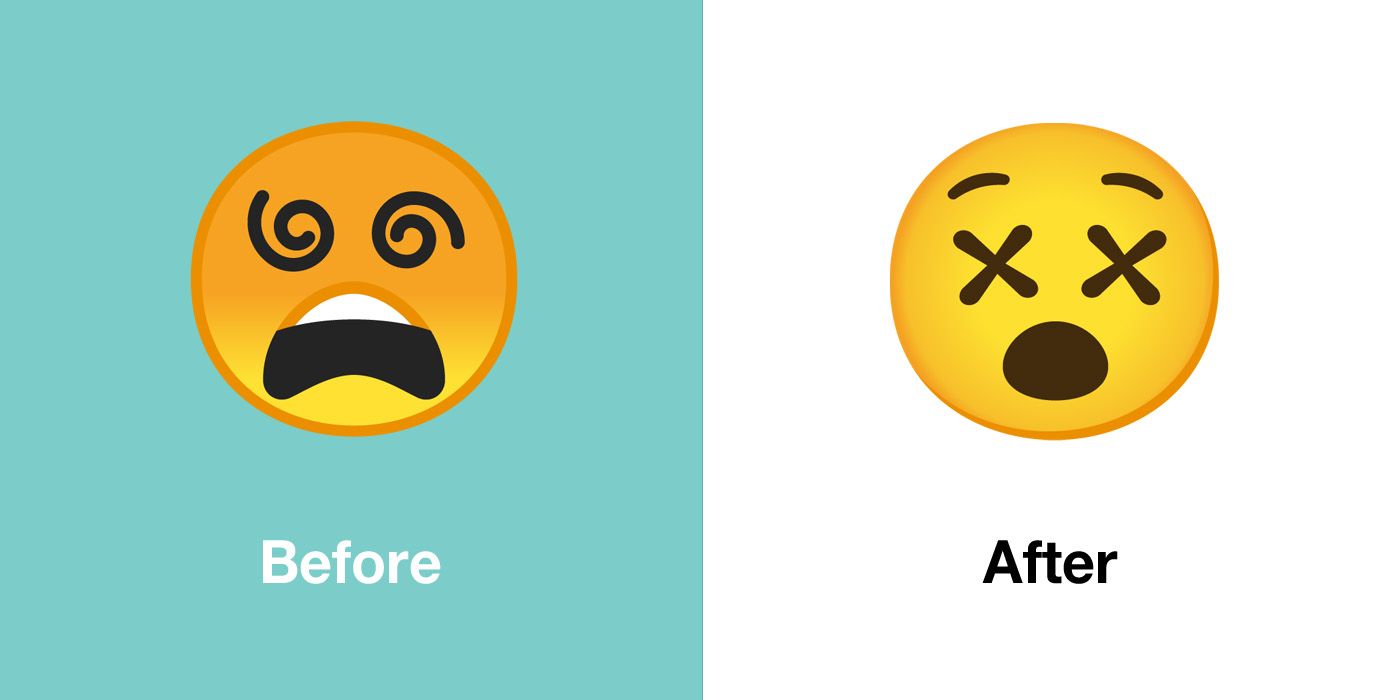 🙄 Face with Rolling Eyes is now casting its eyes directly upwards.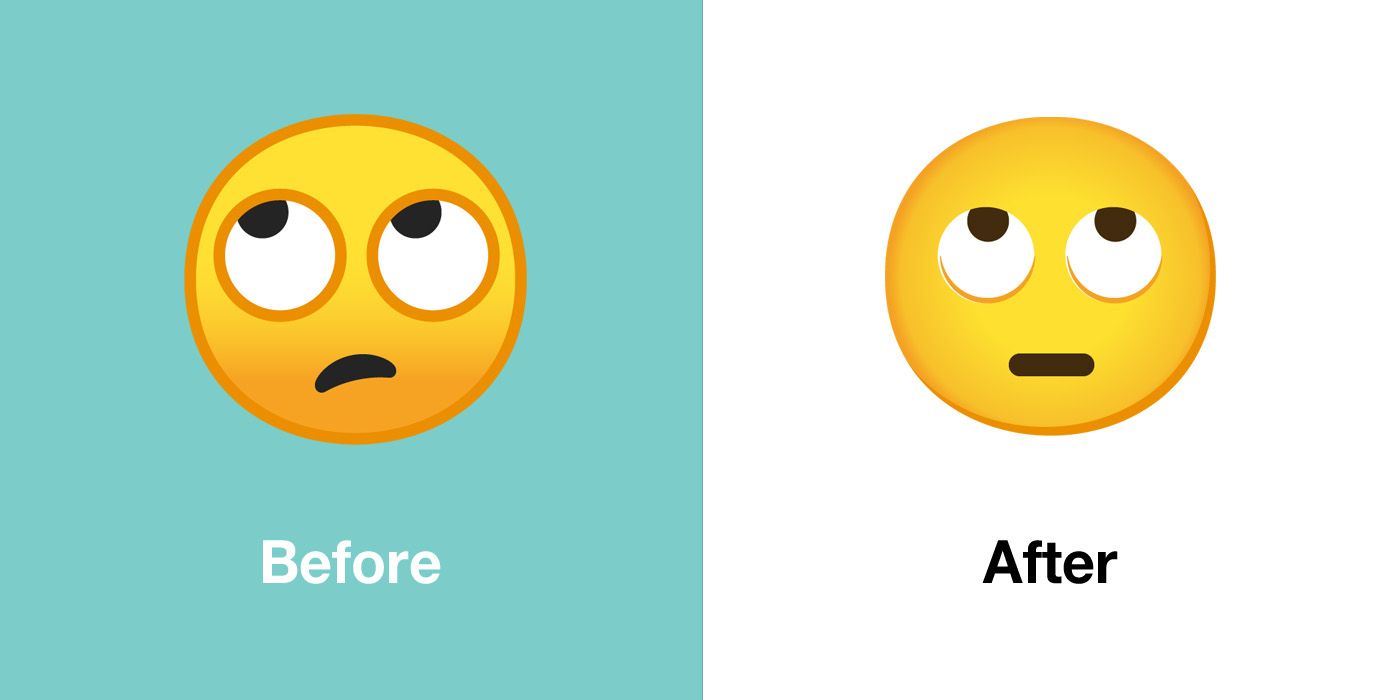 😷 Face with Medical Mask has a new gradient and differently-shaped eyes, perhaps now expressing weariness more so than outright illness.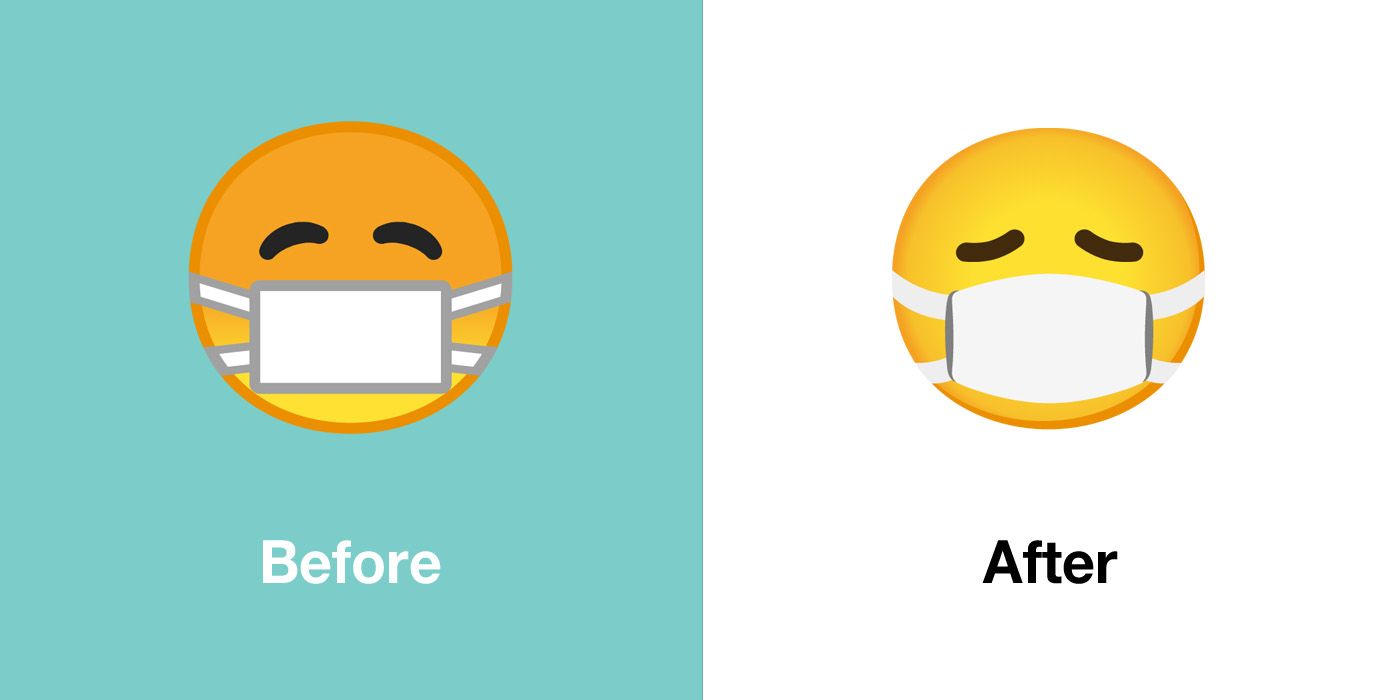 🙁 Slightly Frowning Face now has a smaller mouth and is now looking straight on instead of slightly upwards.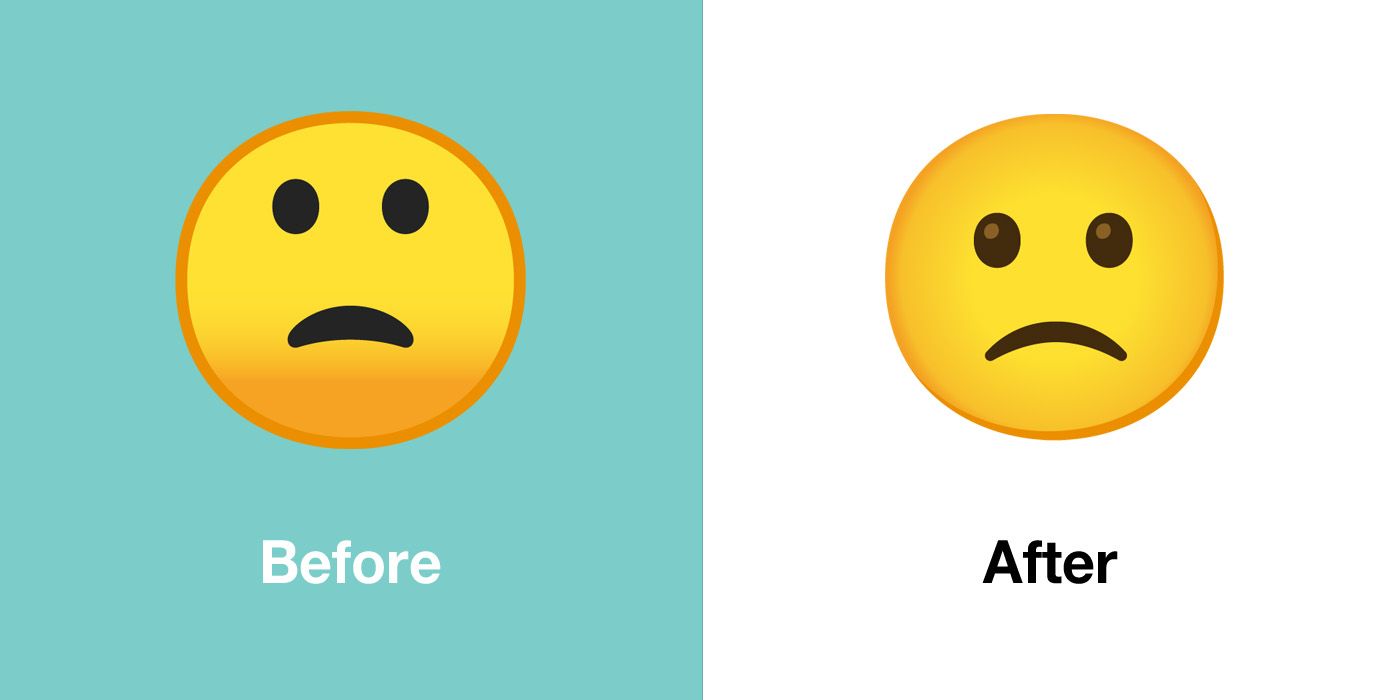 🥵 Hot Face now displays two beads of sweat instead of three, as well as fully-opened eyes.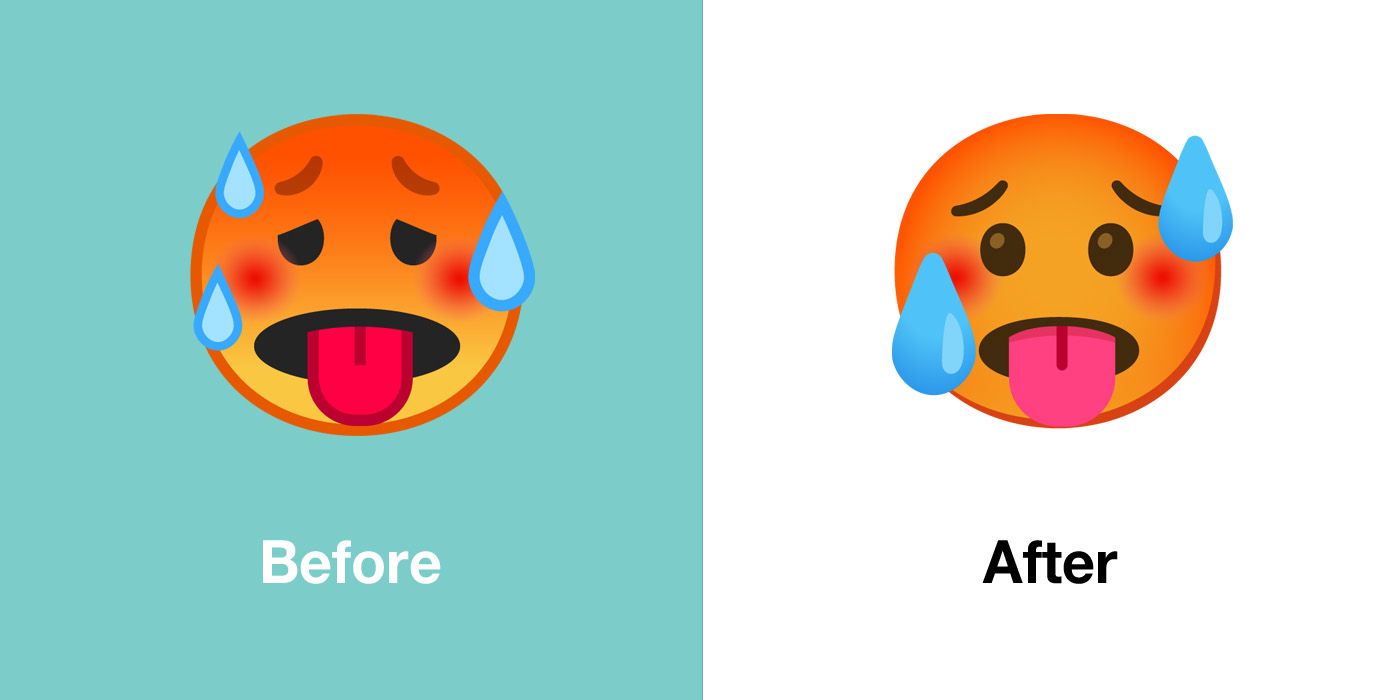 🥴 Woozy Face has new eyes, a differently curled mouth, and newly blushing cheeks.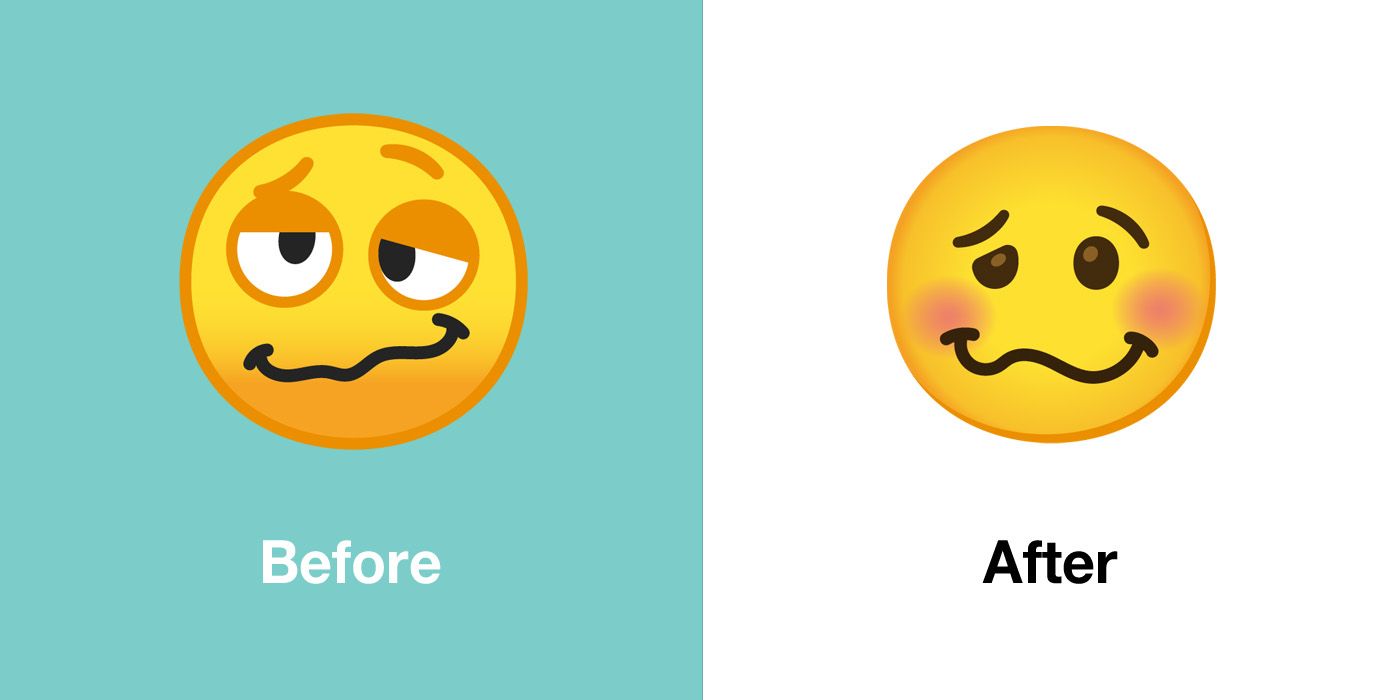 🤢 Nauseated Face has lost the blue from its gradiant and has more wooziness in its eyes and eyebrows.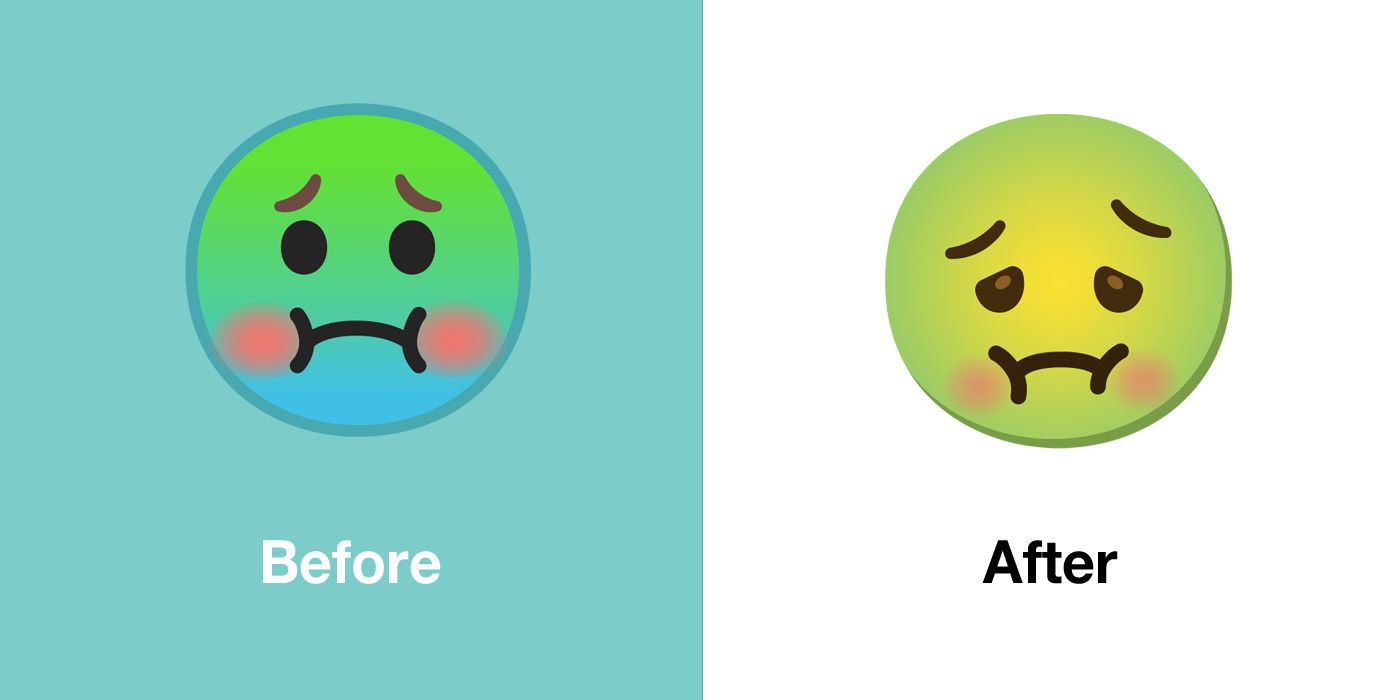 🤒 Face with Thermometer no longer has a red gradient and now has its eyes open with a slighter frown.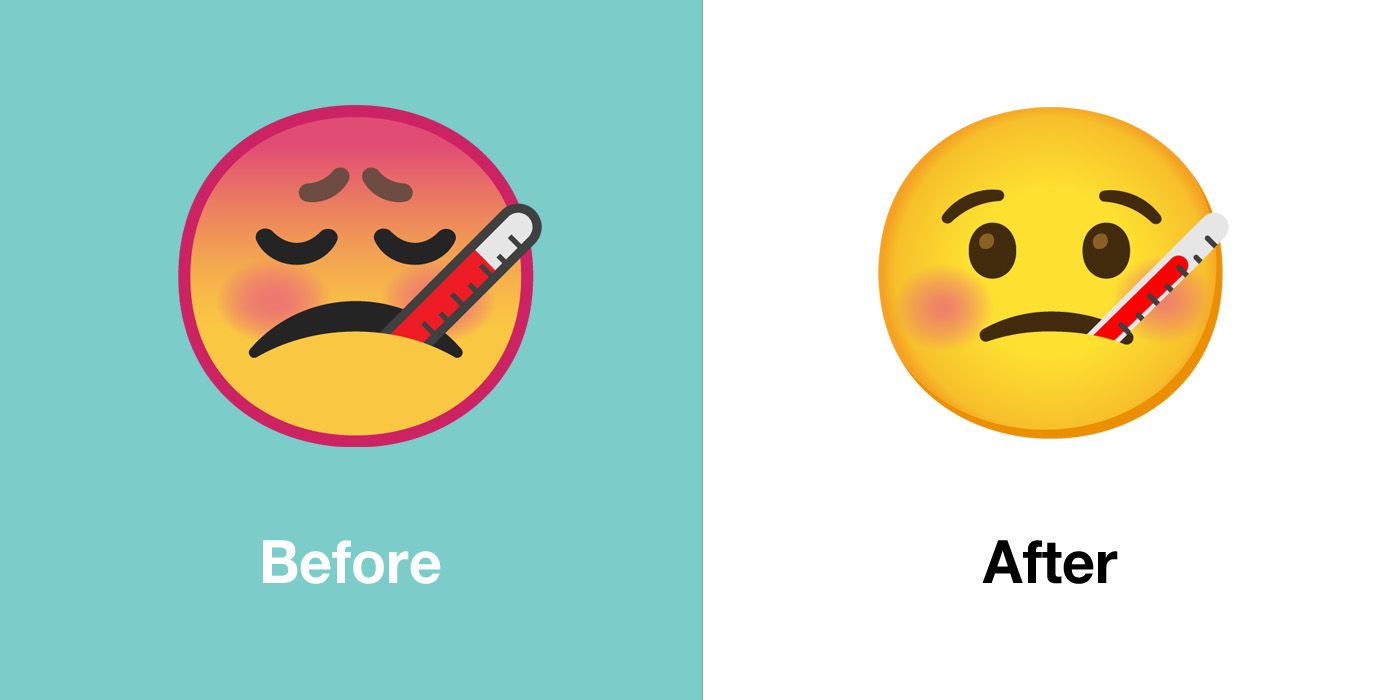 😱 Face Screaming in Fear no longer has wrists but has gained fingers. Their linear gradient is also now focused on their forehead.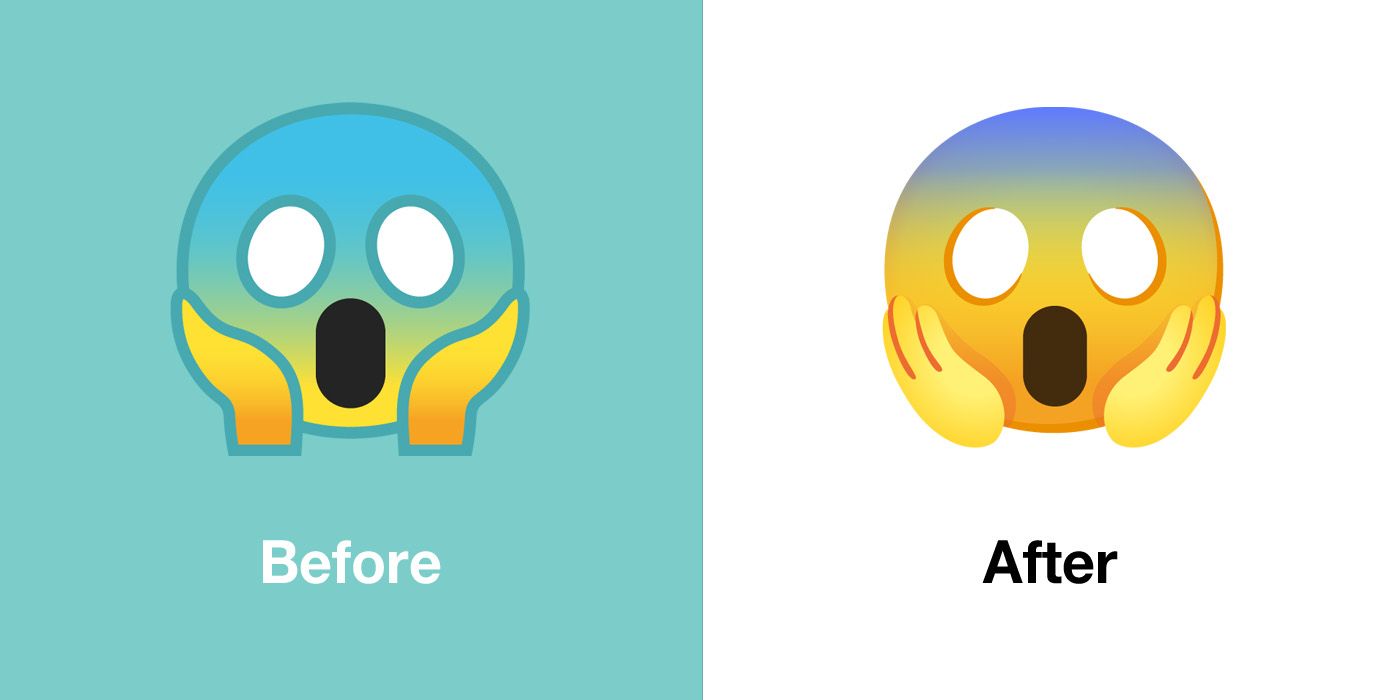 🥱 Yawning Face now has its eyes arched upwards, akin to other major vendors.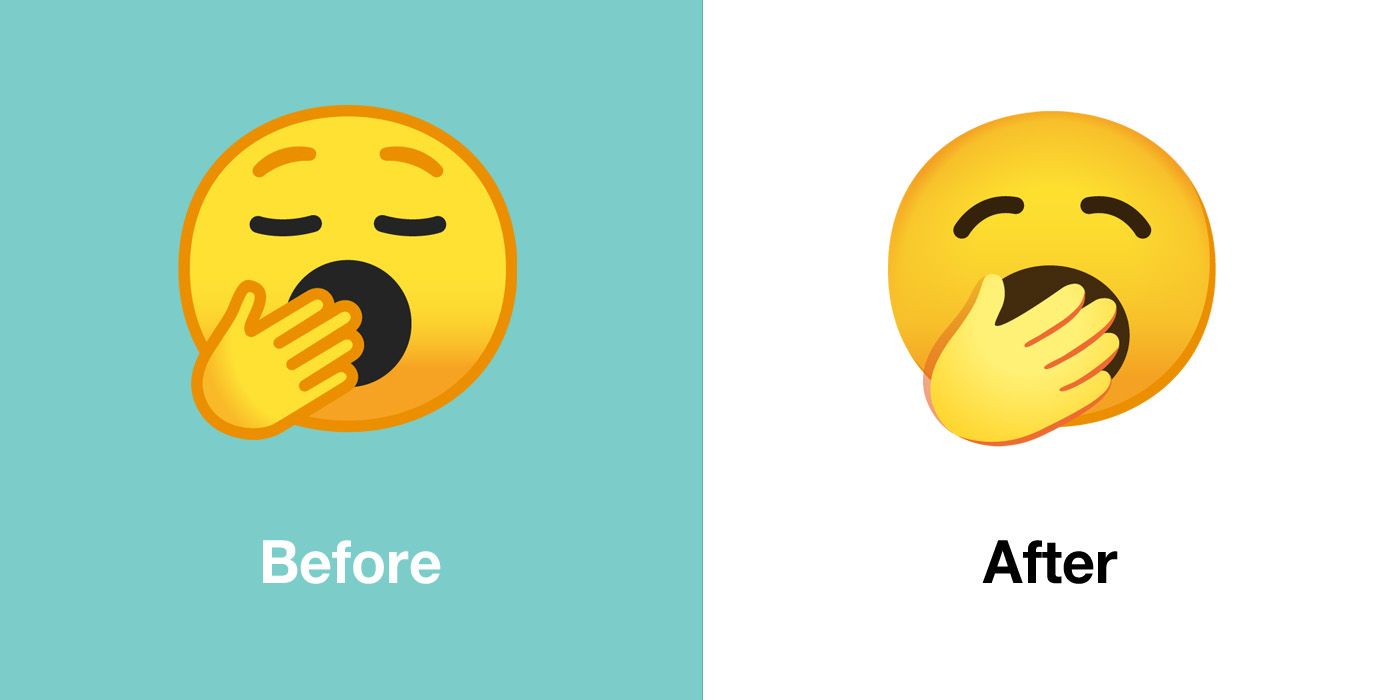 🤡 Clown Face no longer features a stitched eye.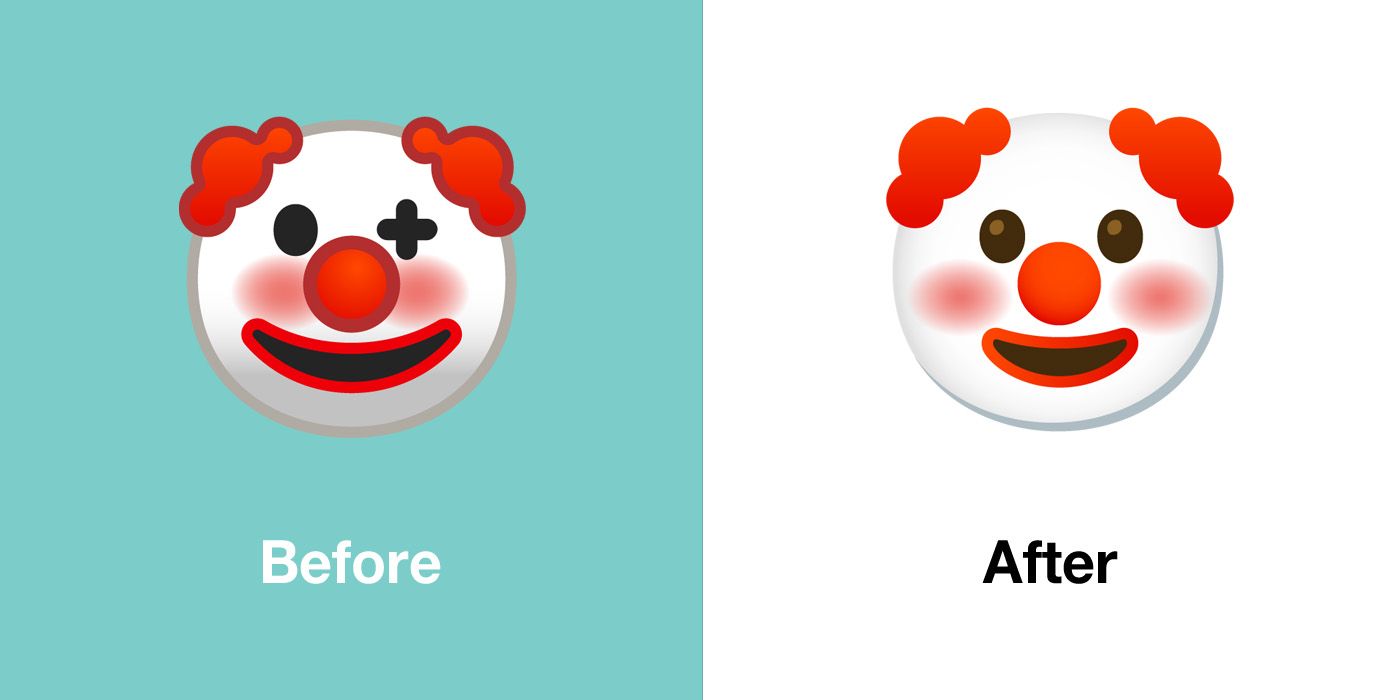 👻 Ghost's spectral body now flows into a single tail-esque thread.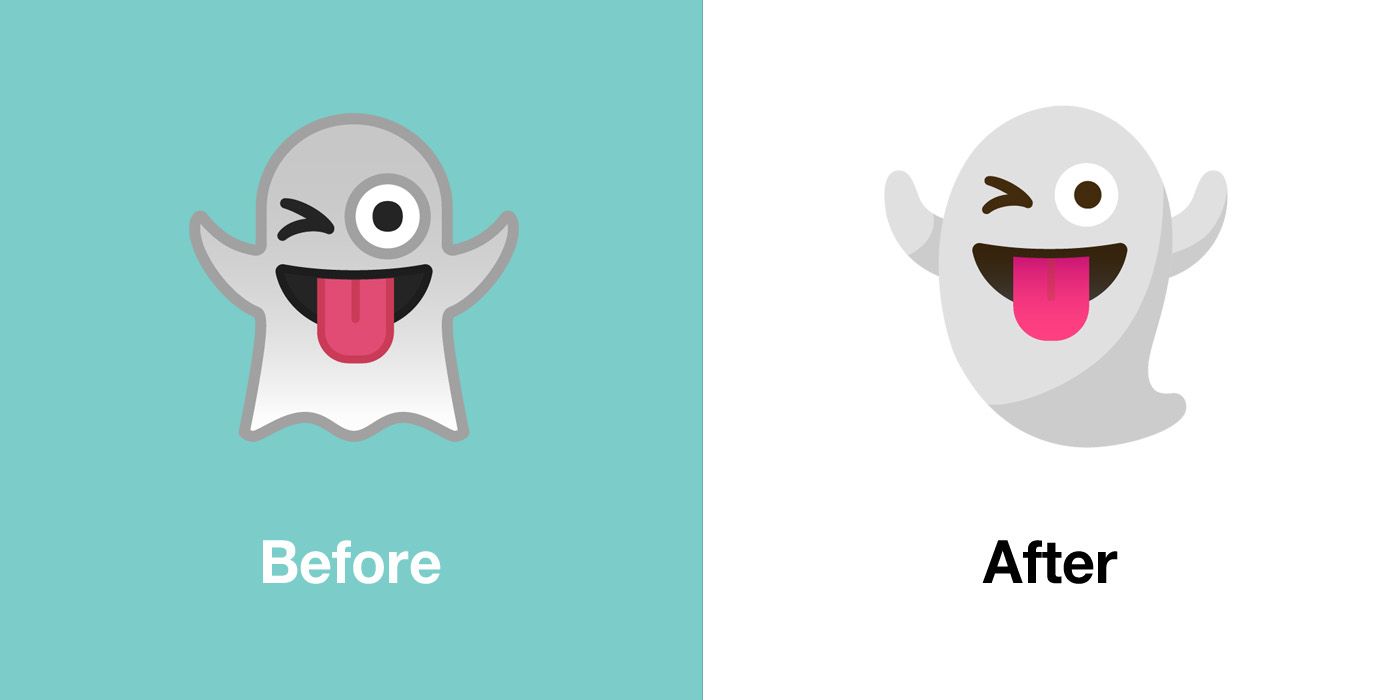 👺 Goblin is now displayed off to the side, highlighting their elongated tengu nose. This mirrors the design of other major vendors.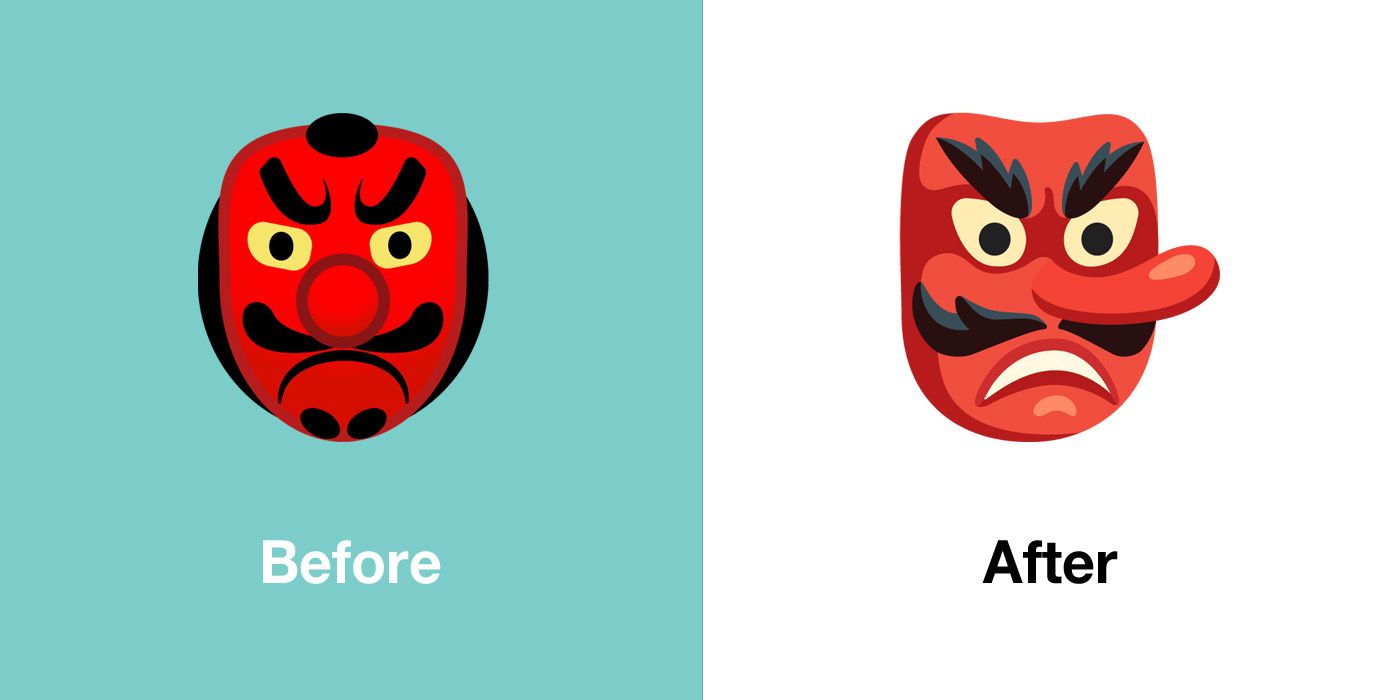 🕺 Man Dancing is now wearing a more-clearly Saturday Night Fever-inspired suit.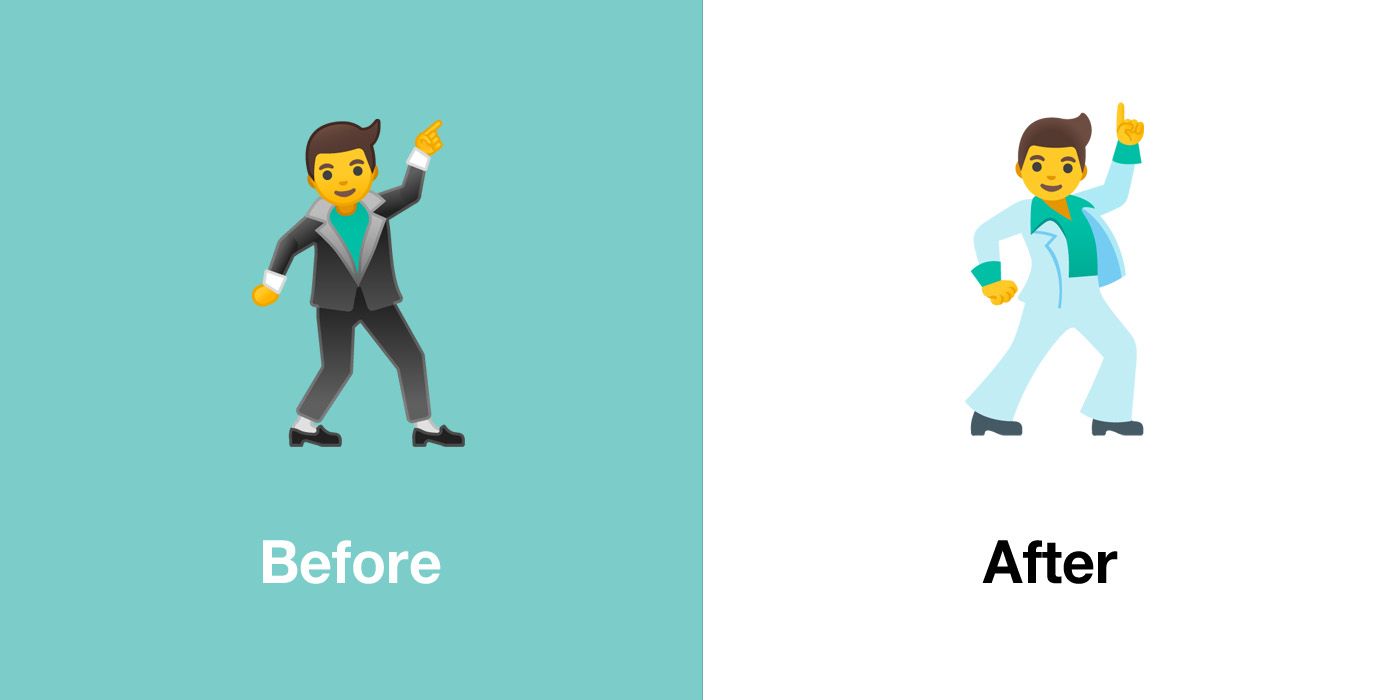 👲 Person With Skullcap has new clothings and a new gender neutral appearance.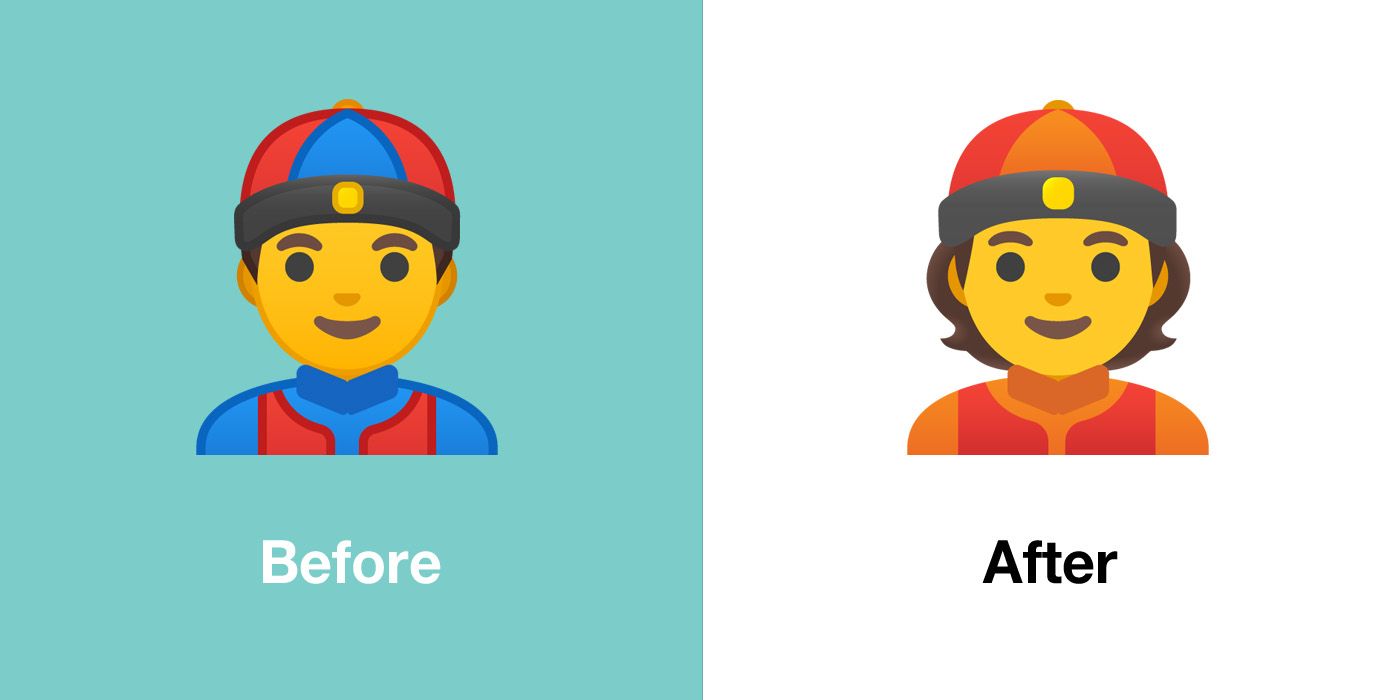 🕴️ Person in Suit Levitating now displays with a new gender-neutral design.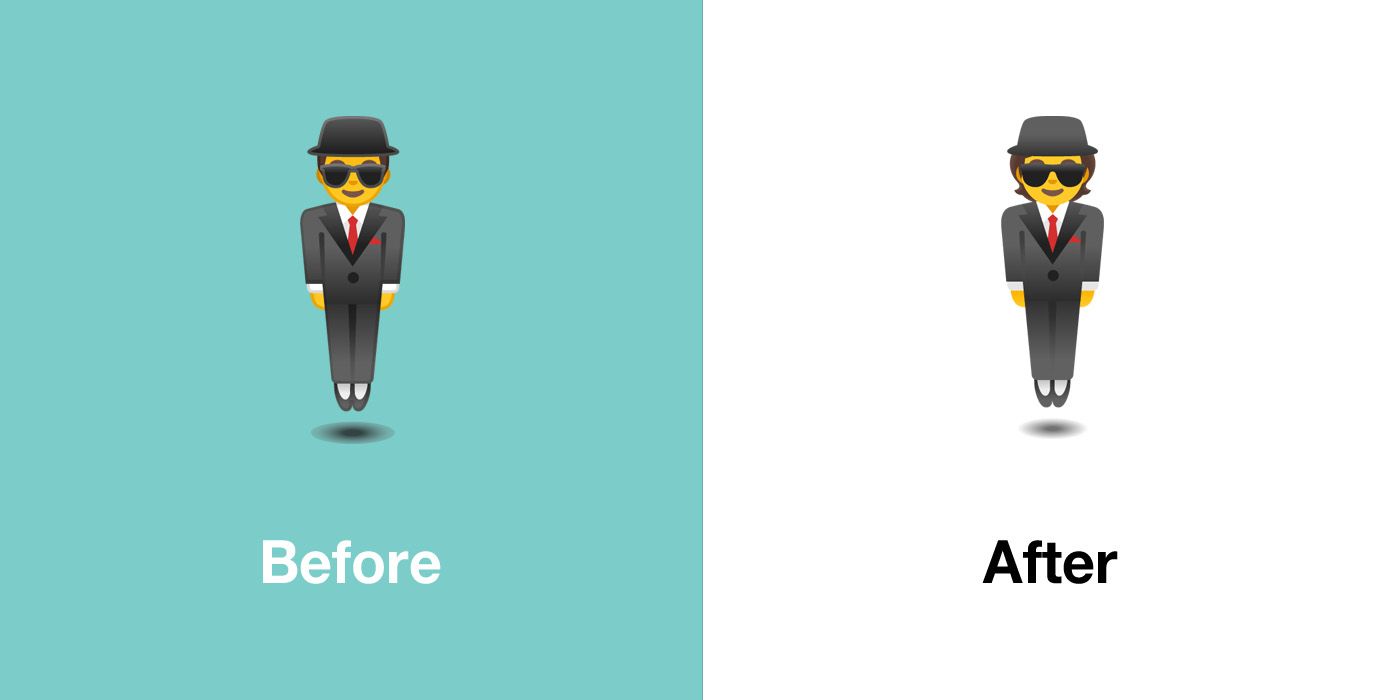 👰 Person With Veil has a new gender-inclusive appearance, making way for the new gender-specific options in this release.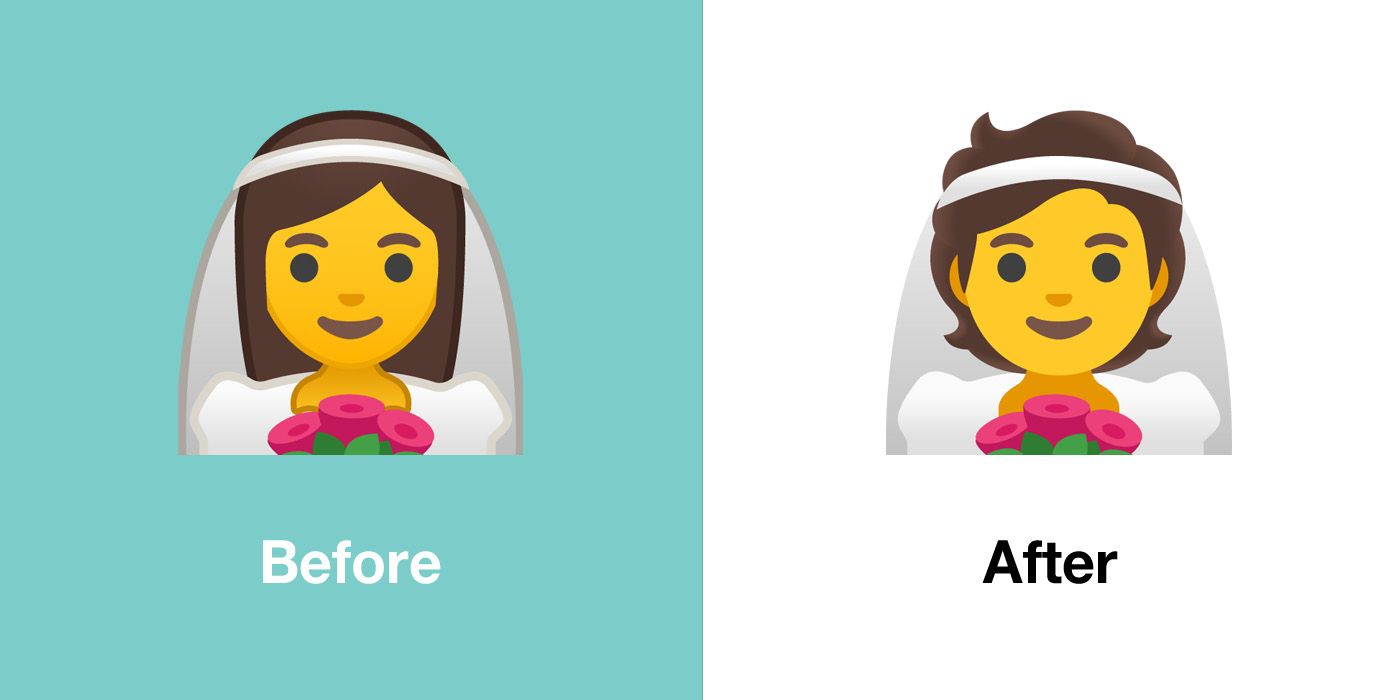 🤵 Person in Tuxedo has a new gender-inclusive appearance, making way for the new gender-specific options in this release.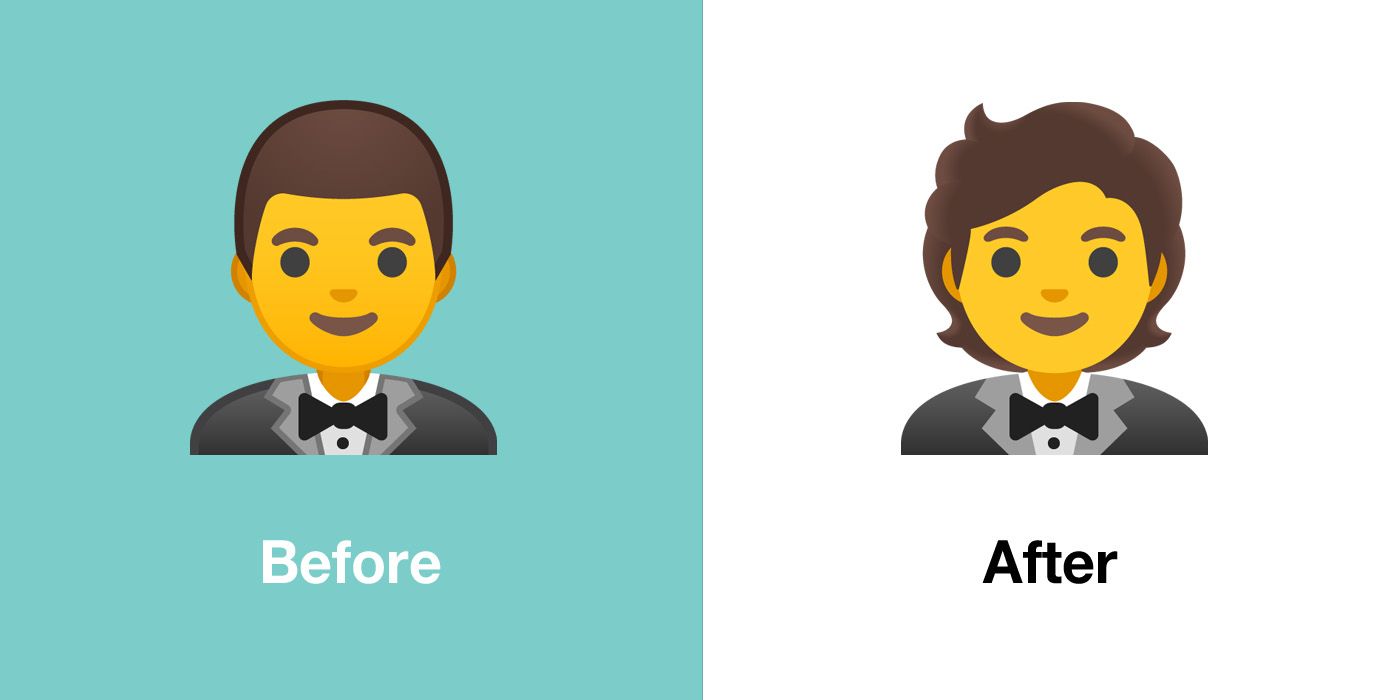 💑 Couple with Heart now shows both people's heads in full, both tilted in towards one another under the pink heart.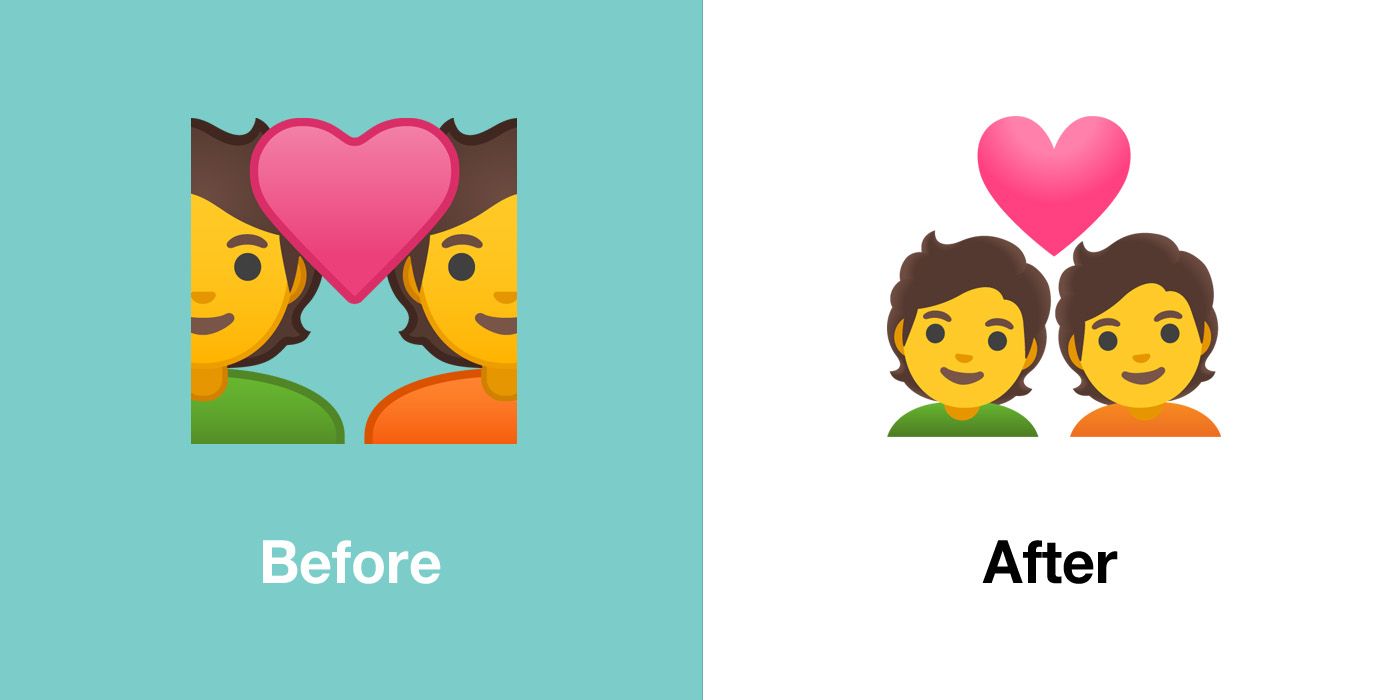 😺 Grinning Cat has a new design with more pointed ears[6] and a curled mouth reminiscent of the :3 cat face emoticon.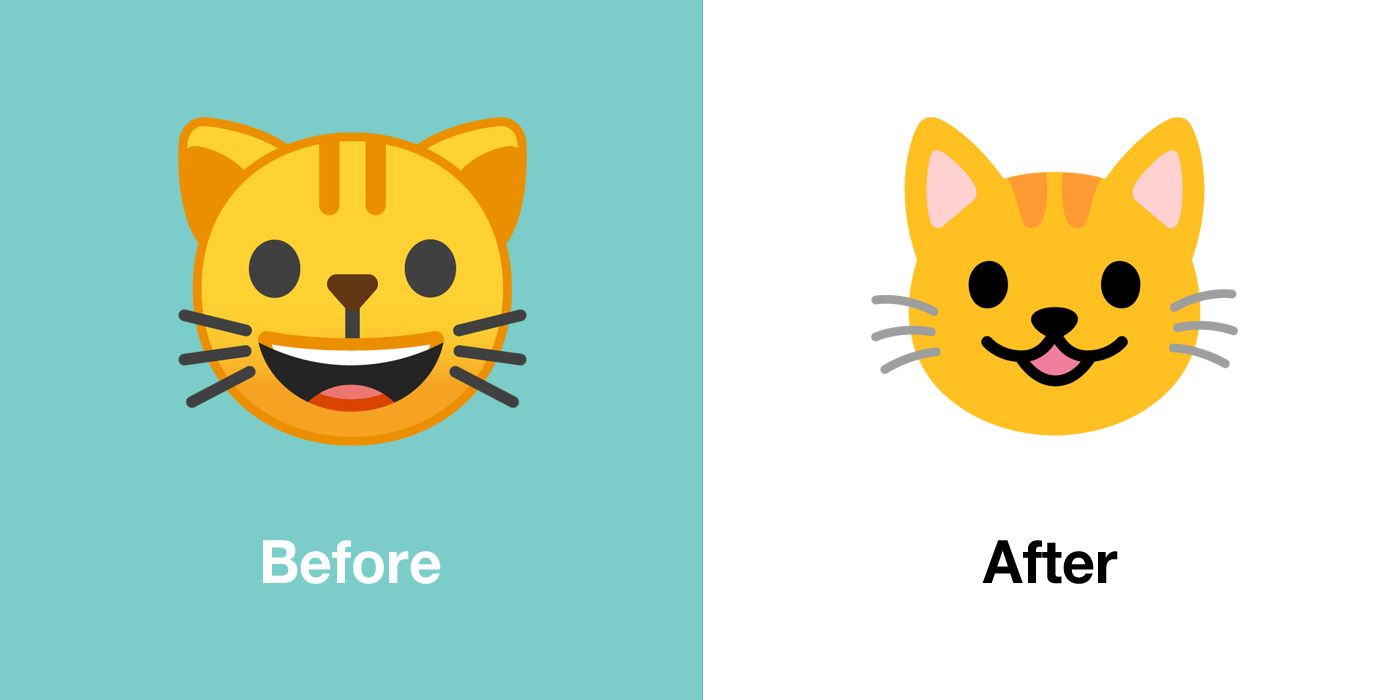 🐕 Dog is now a beagle instead of a Shiba Inu.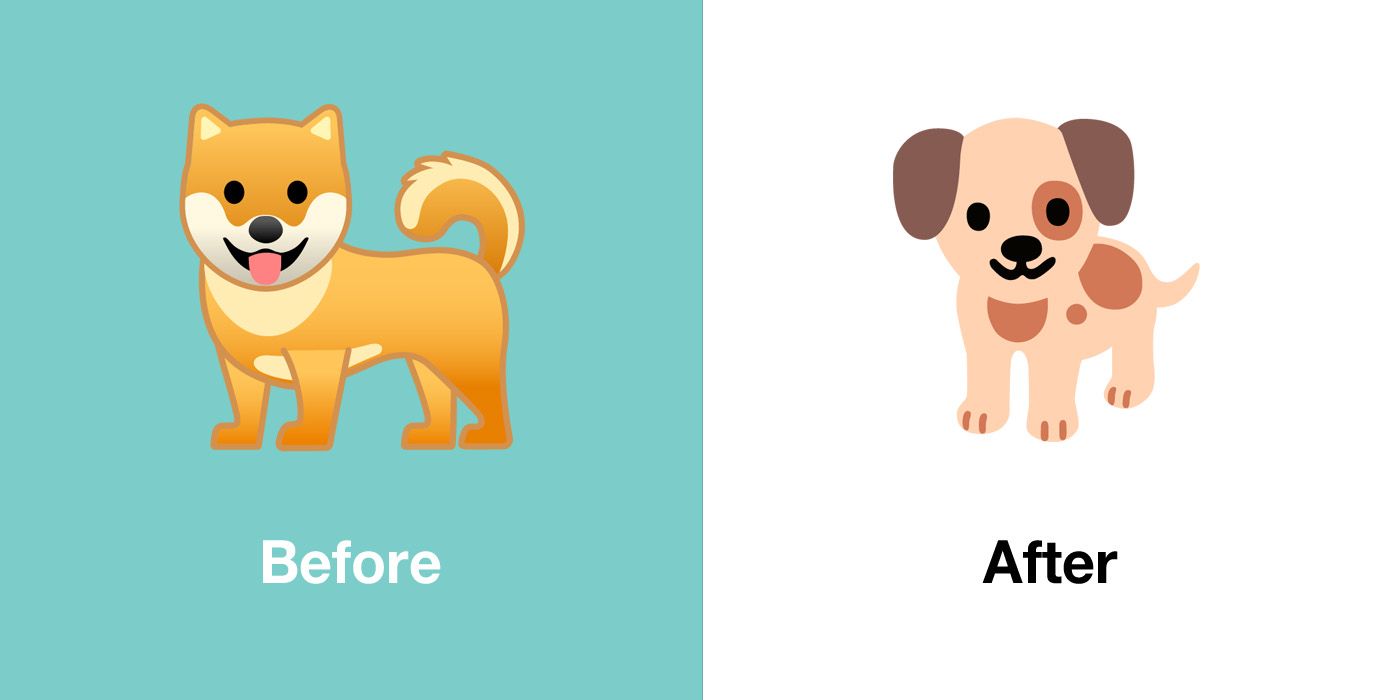 🐢 Turtle has a new design strongly inspired by their much-beloved Android 4.4 design.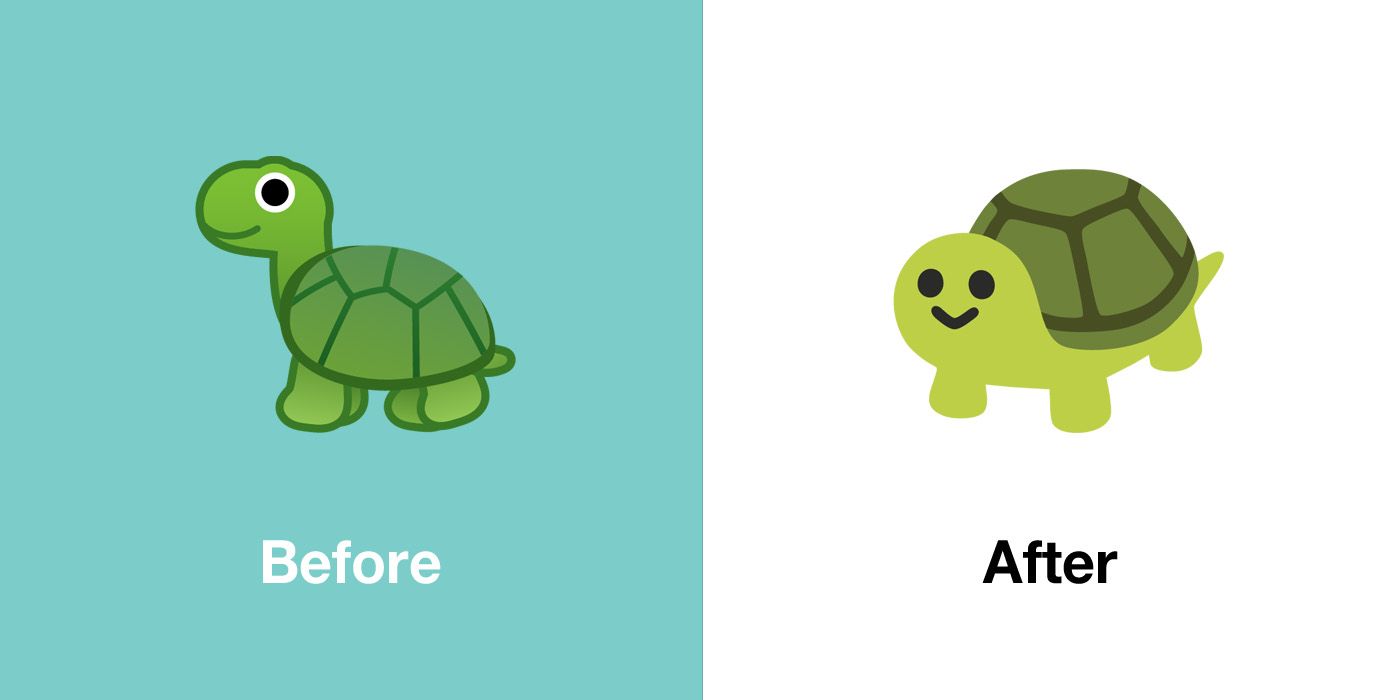 🐸 Frog now displays as a reshaped version of its Android 4.4 design.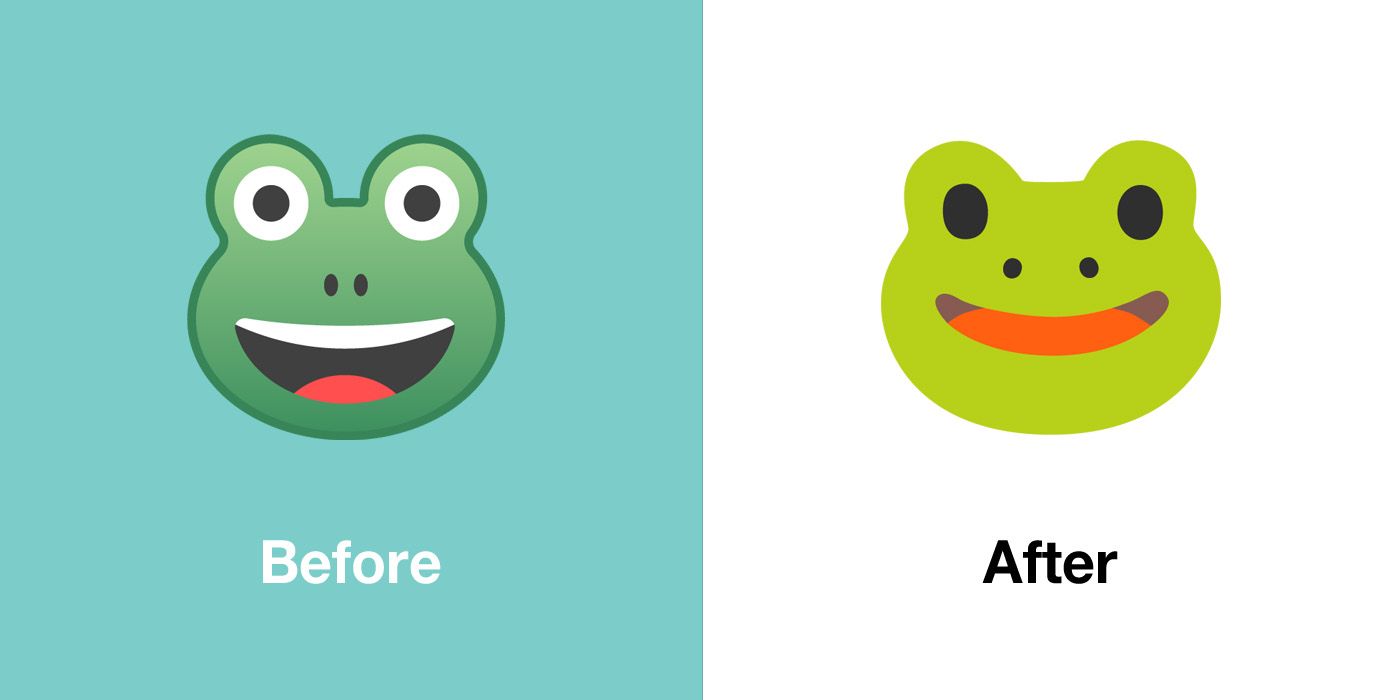 🐵 Monkey Face has a new design inspired by its 2013 incarnation.[7]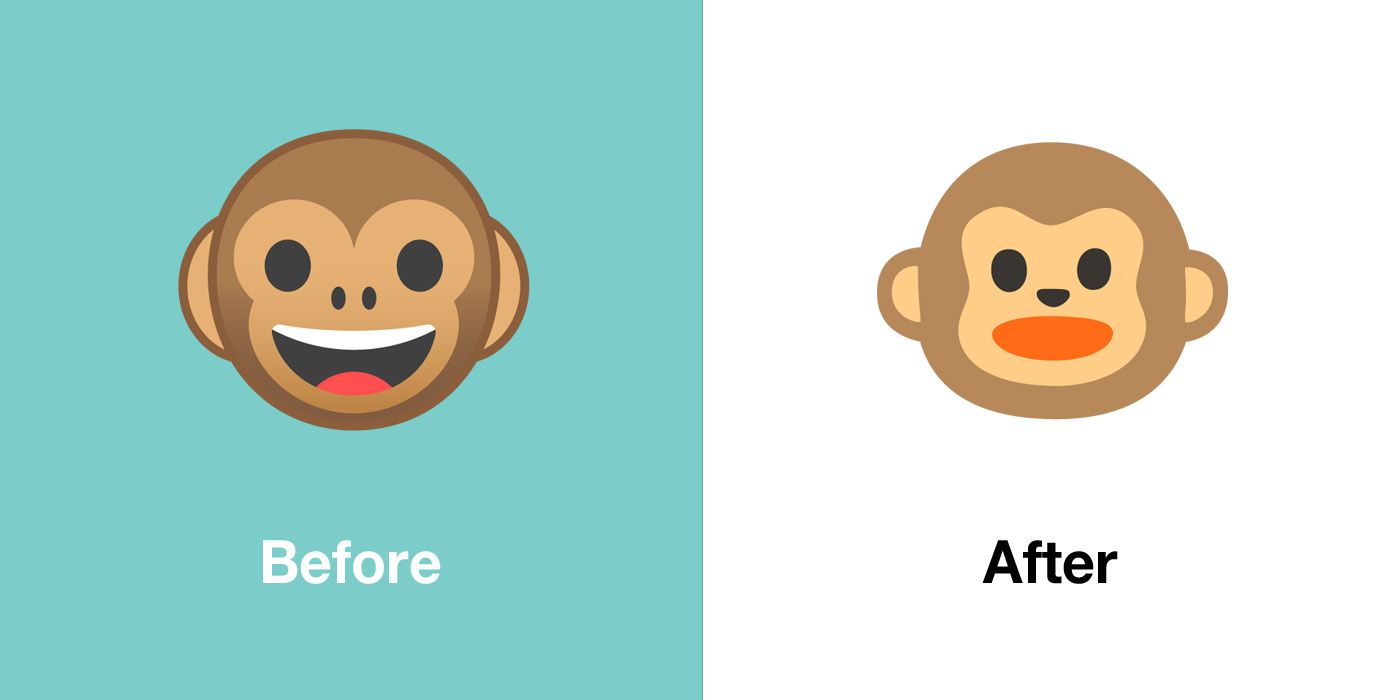 🐧 Penguin is now more realistic shaped, with a grey beak and a new gradient on its chest plumage.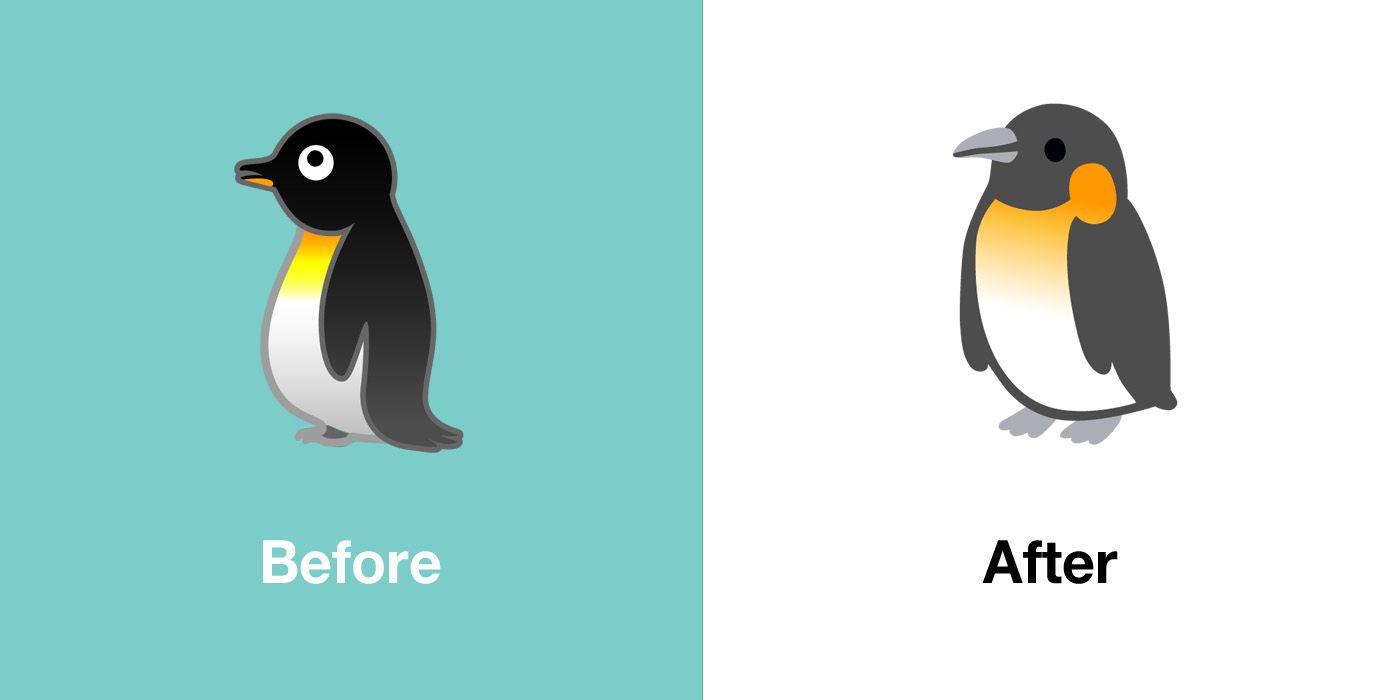 🐘 Elephant has traded its smiling eye for two additional legs and a less cartoonish appearance overall.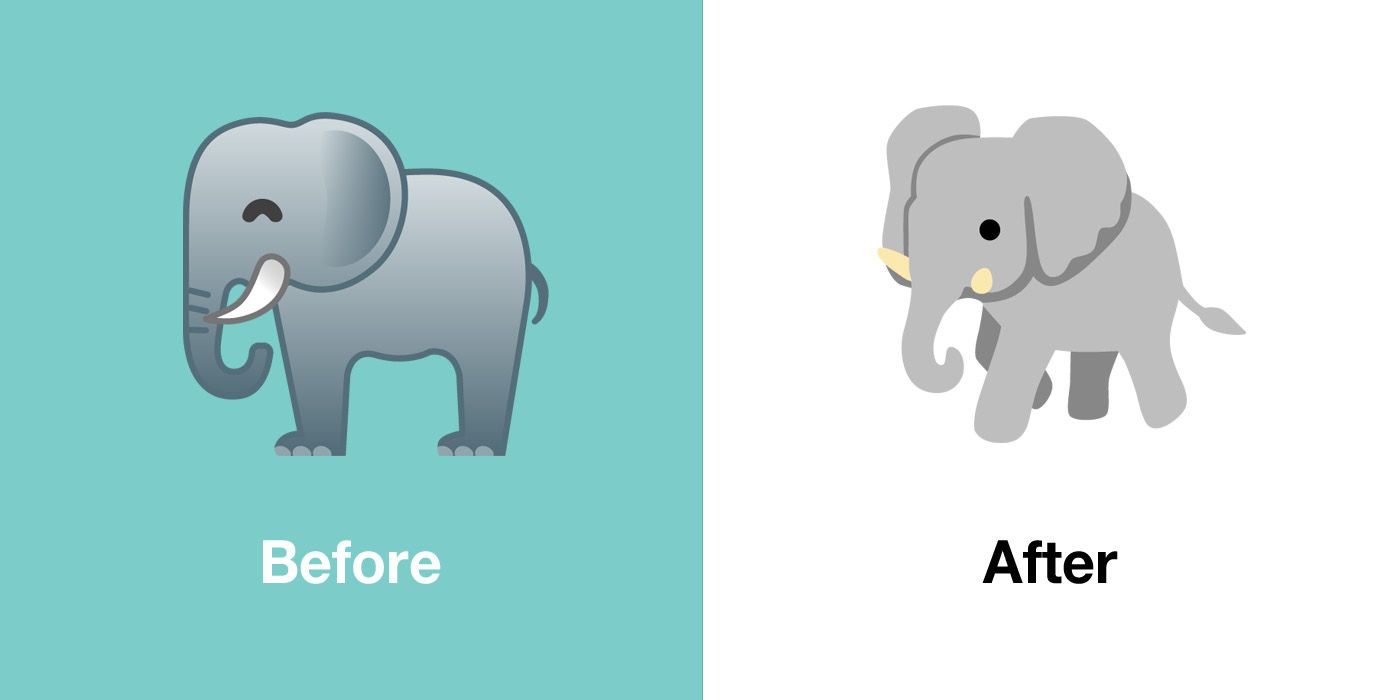 🦍 Gorilla is now shown in full-bodied form instead of just its head.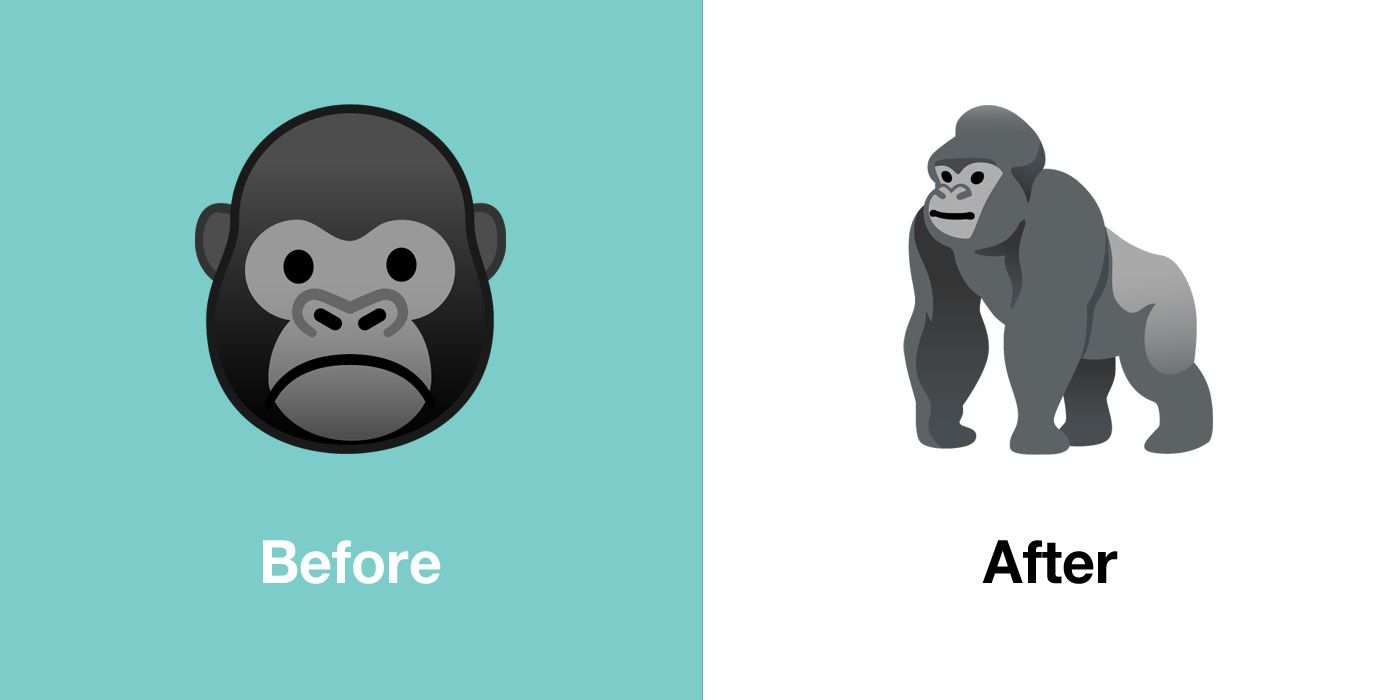 🦅 Eagle is now less cartoon-inspired and is in full flight.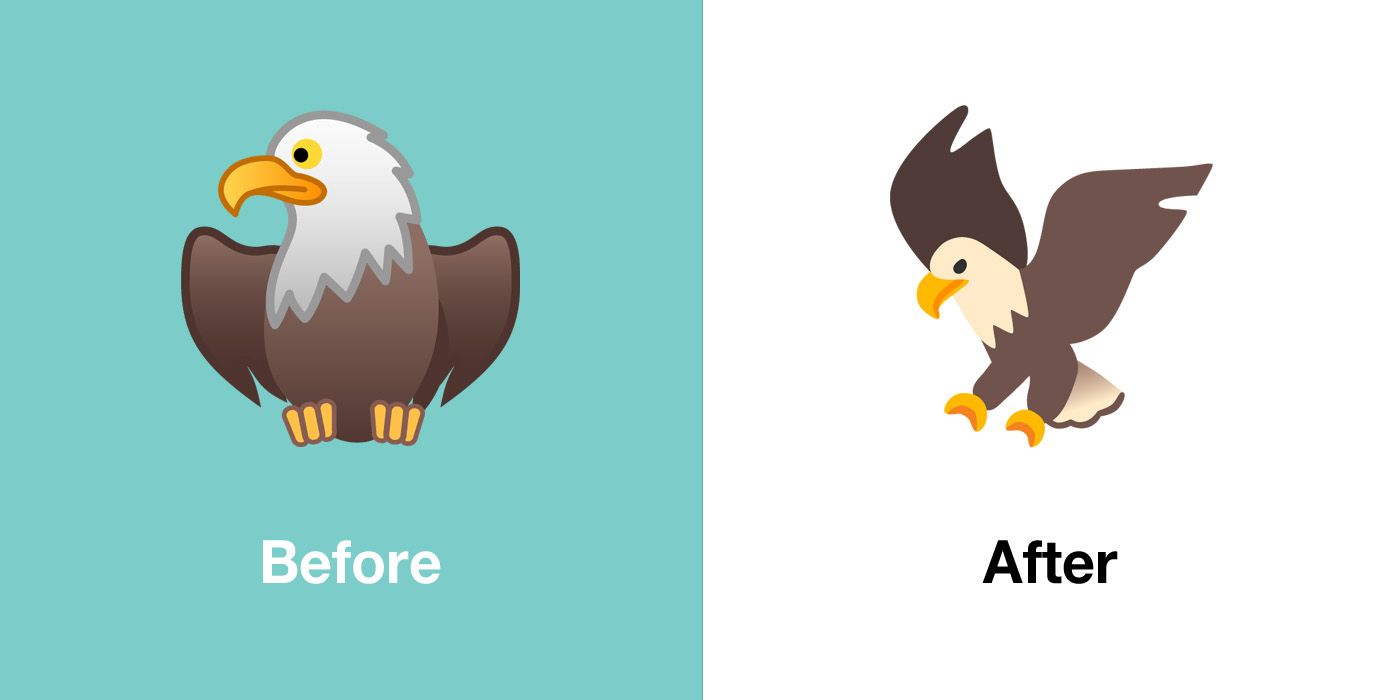 🐔 Chicken now only displays simply as the bird's head, akin to all other vendors.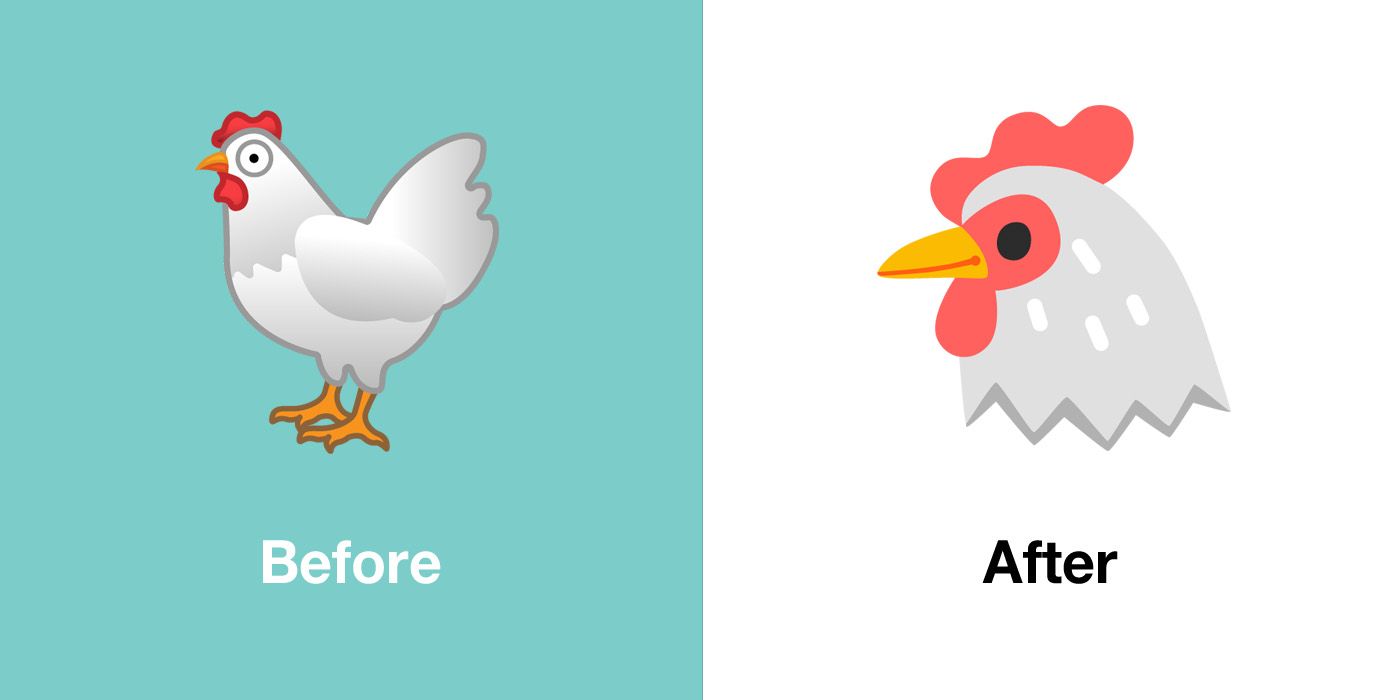 🐣 Hatching Chick now echoes its 2013 design, albeit without pieces of shell in the air.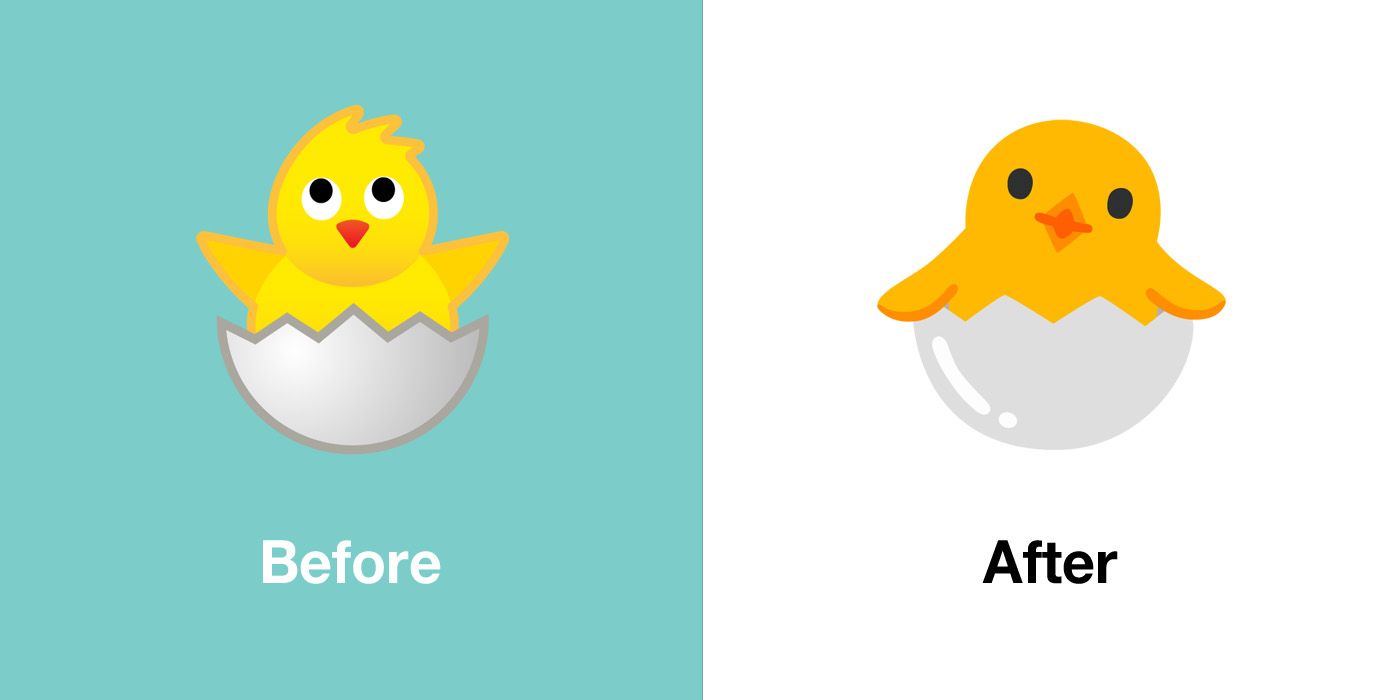 🦦 Otter is now grasping a small shell in its paws.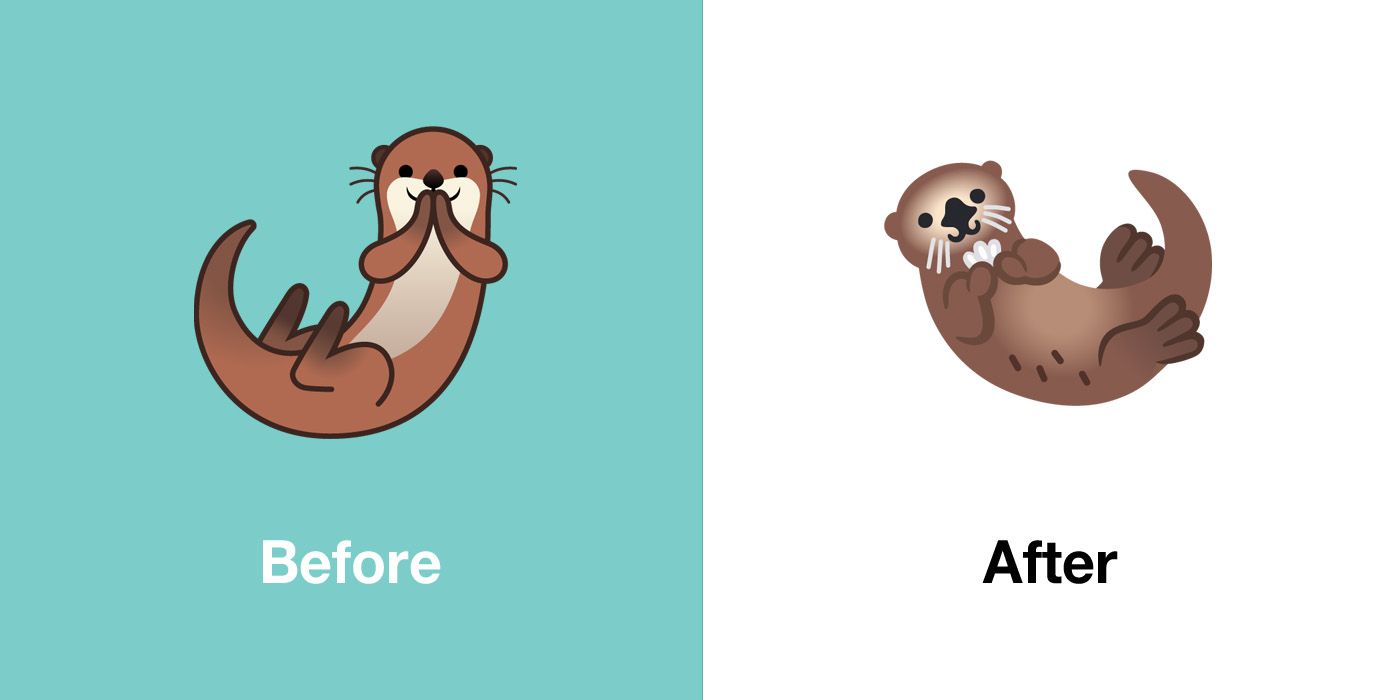 🦊 Fox no longer features kitsune-inspired eyes and now has distinct white fur on its muzzle.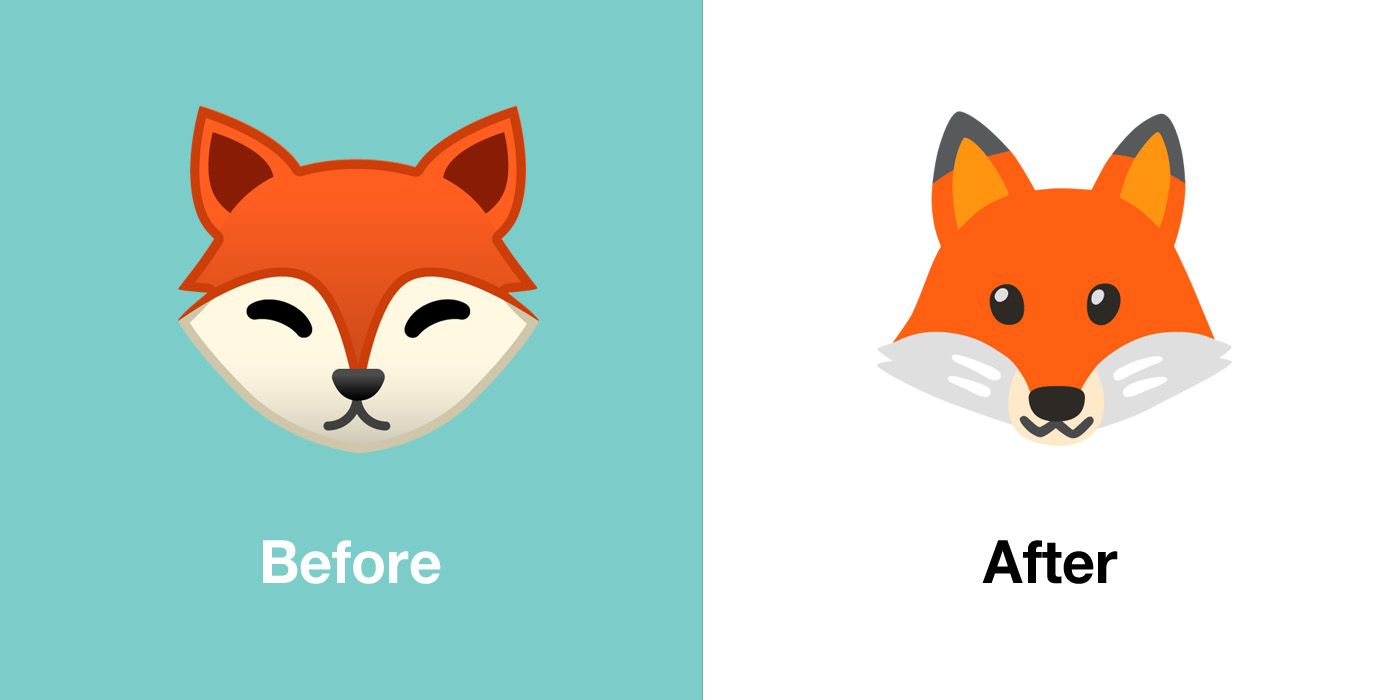 🐿️ Chipmunk is no longer squinting and is now without a visible buck tooth.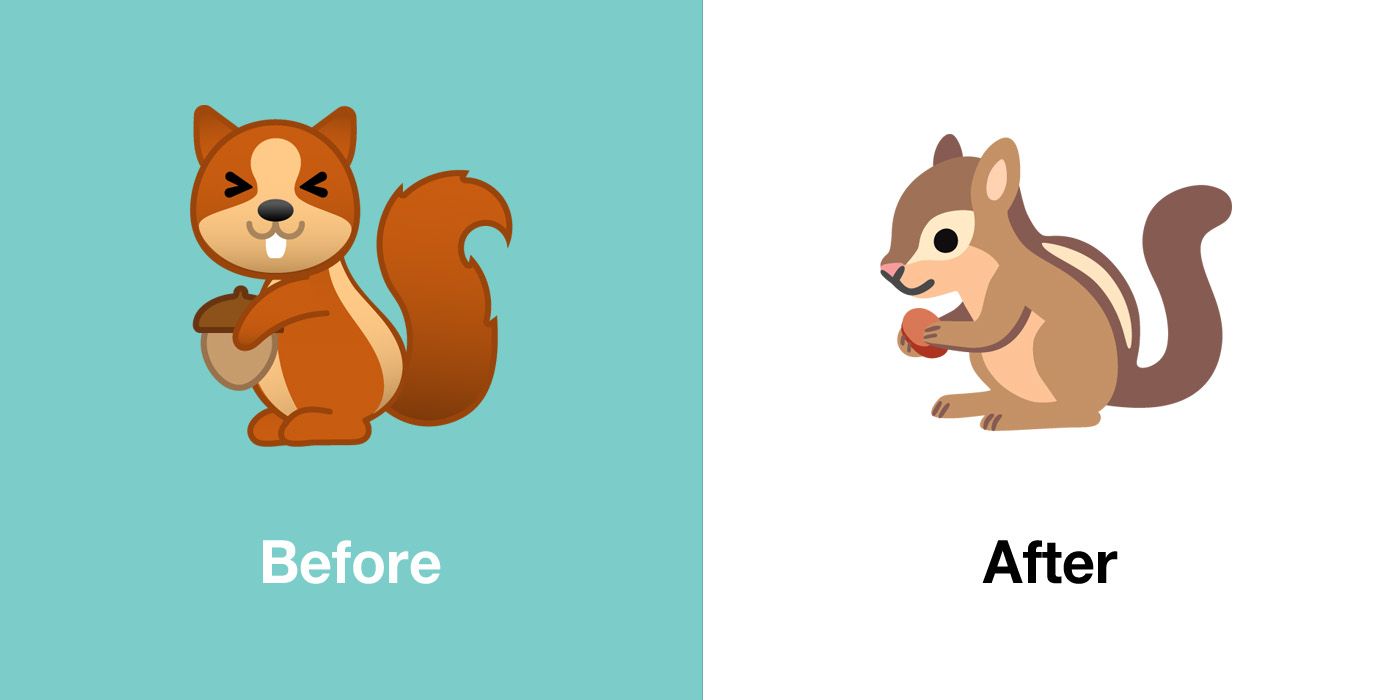 🦌 Deer no longer has a Rudolph-inspired red nose.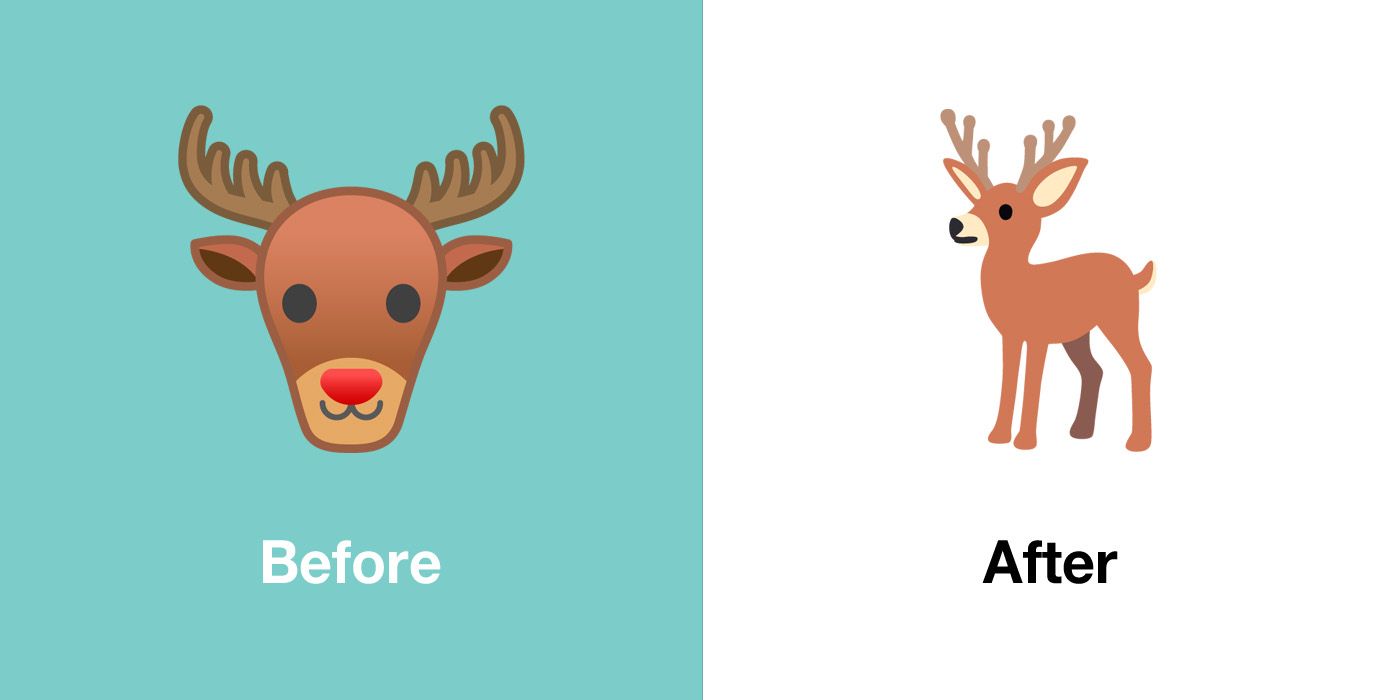 🐳 Spouting Whale is now a more anatomically correct creature, featuring a prominent jaw with throat pleats.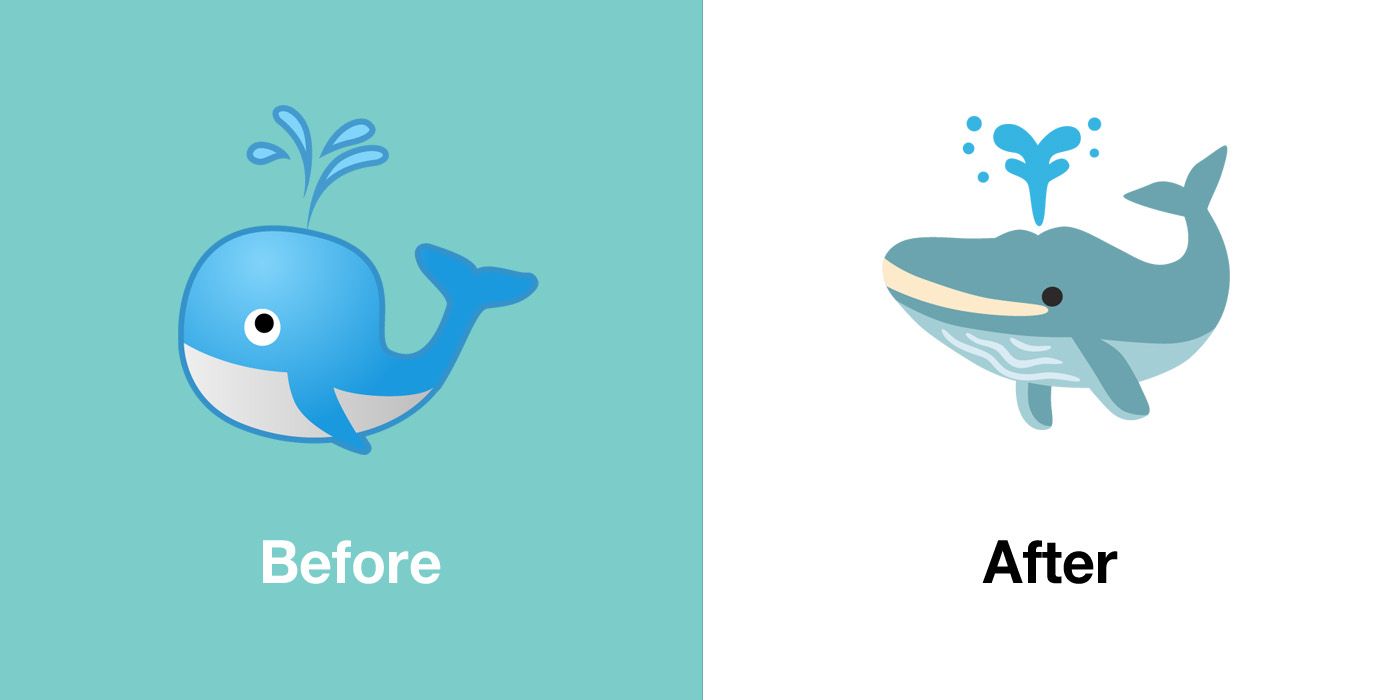 🦑 Squid is now a pale purple and features light spots across its posterior surface.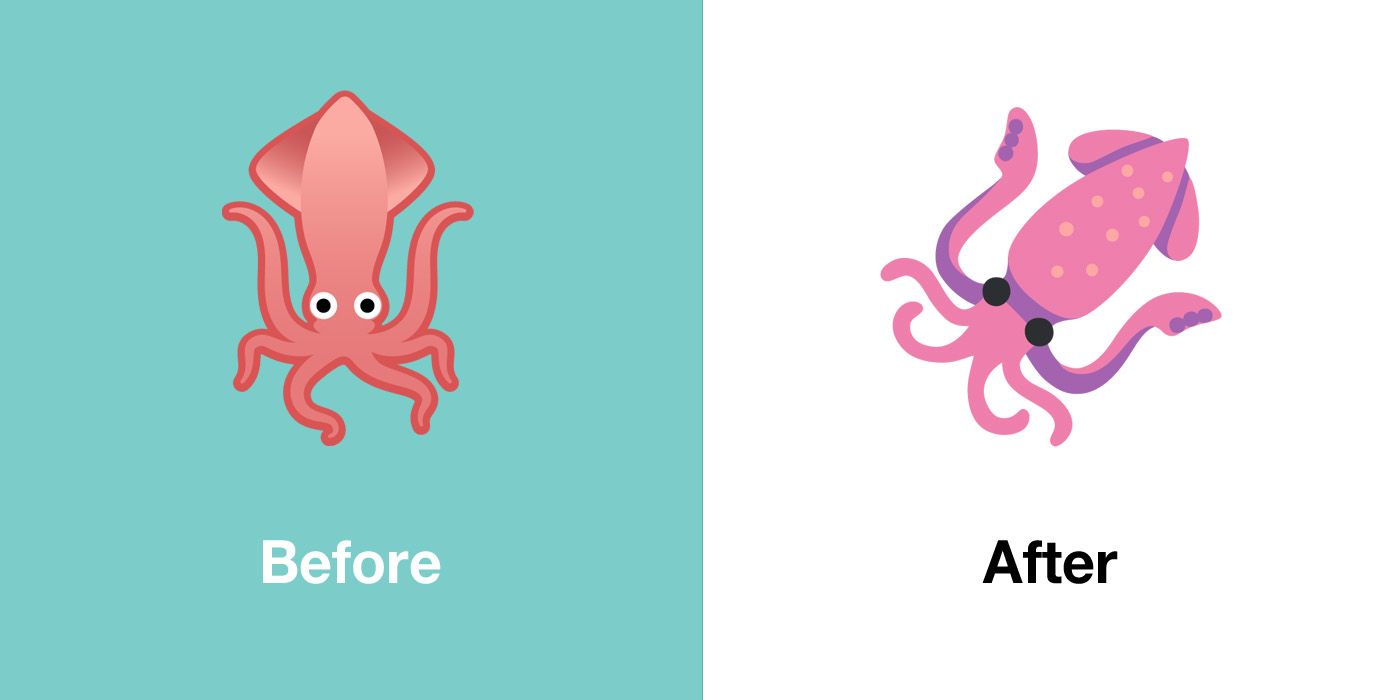 🐊 Crocodile no longer has googly eyes and now echoes its Android 4.4 design.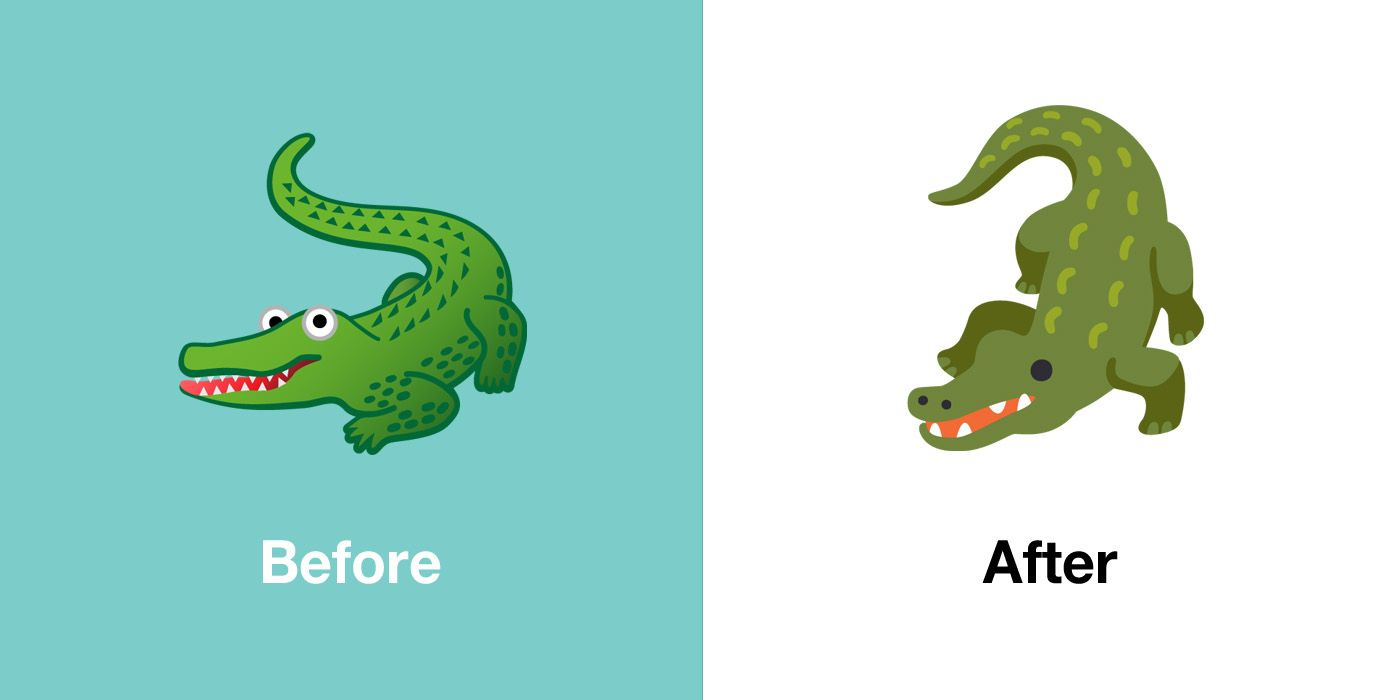 🦖 T-Rex has a new look that's less reminiscent of a velociraptor.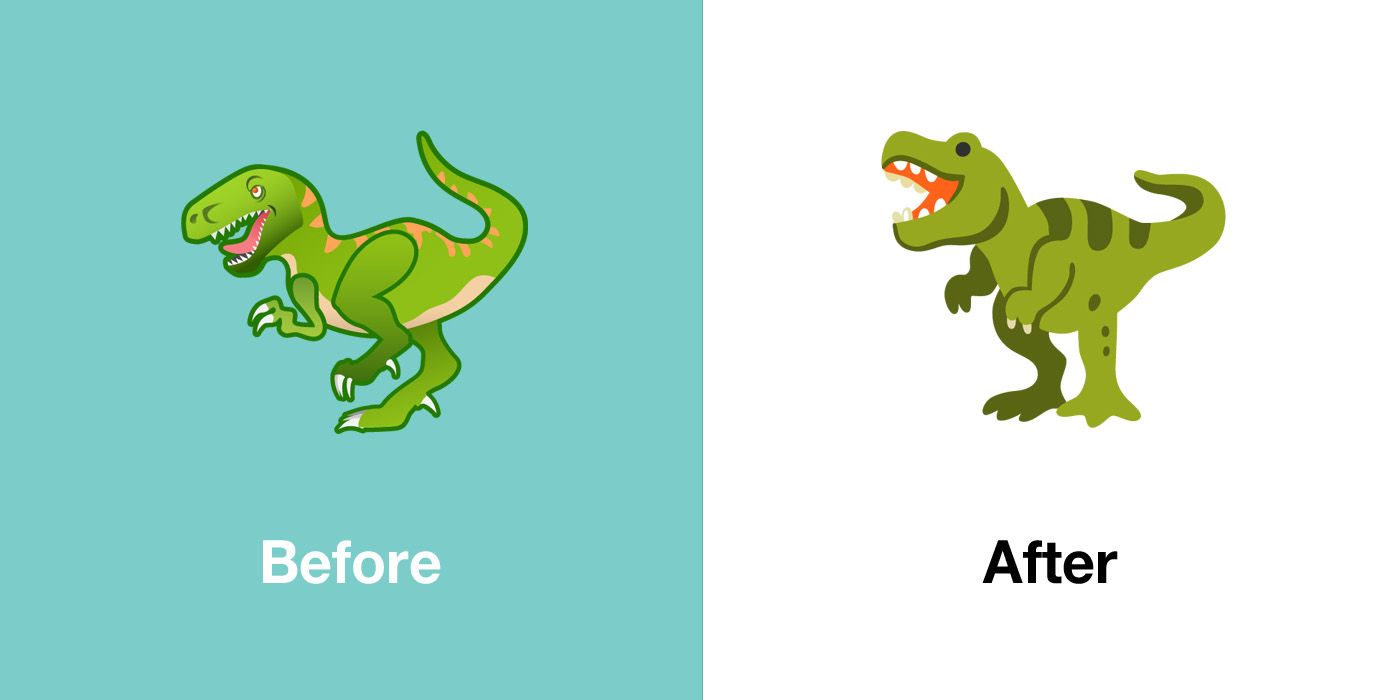 🦠 Microbe now displays as a single single-celled microorganism instead of a collection of microorganisms. Relevant in 2020 given the prevalence of this emoji being used to represent Covid-19.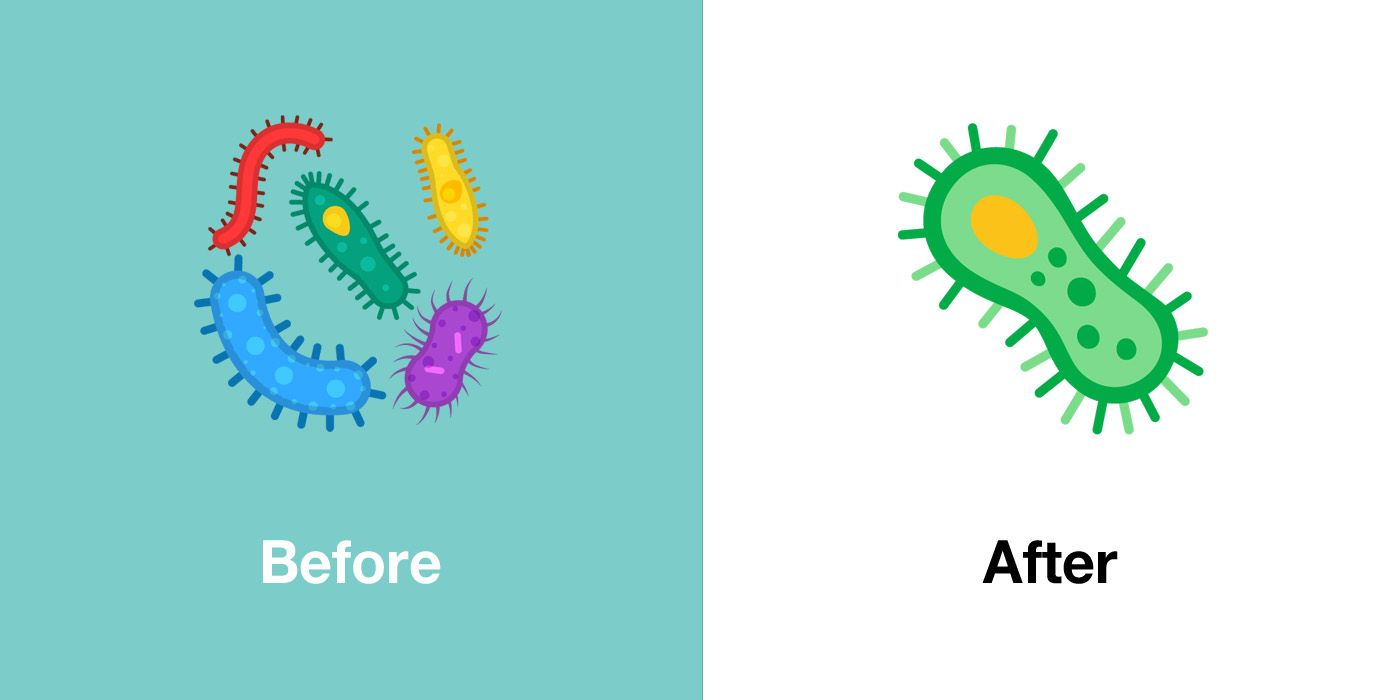 🎃 Jack-O-Lantern now features more grooves in its rind and a new mouth design.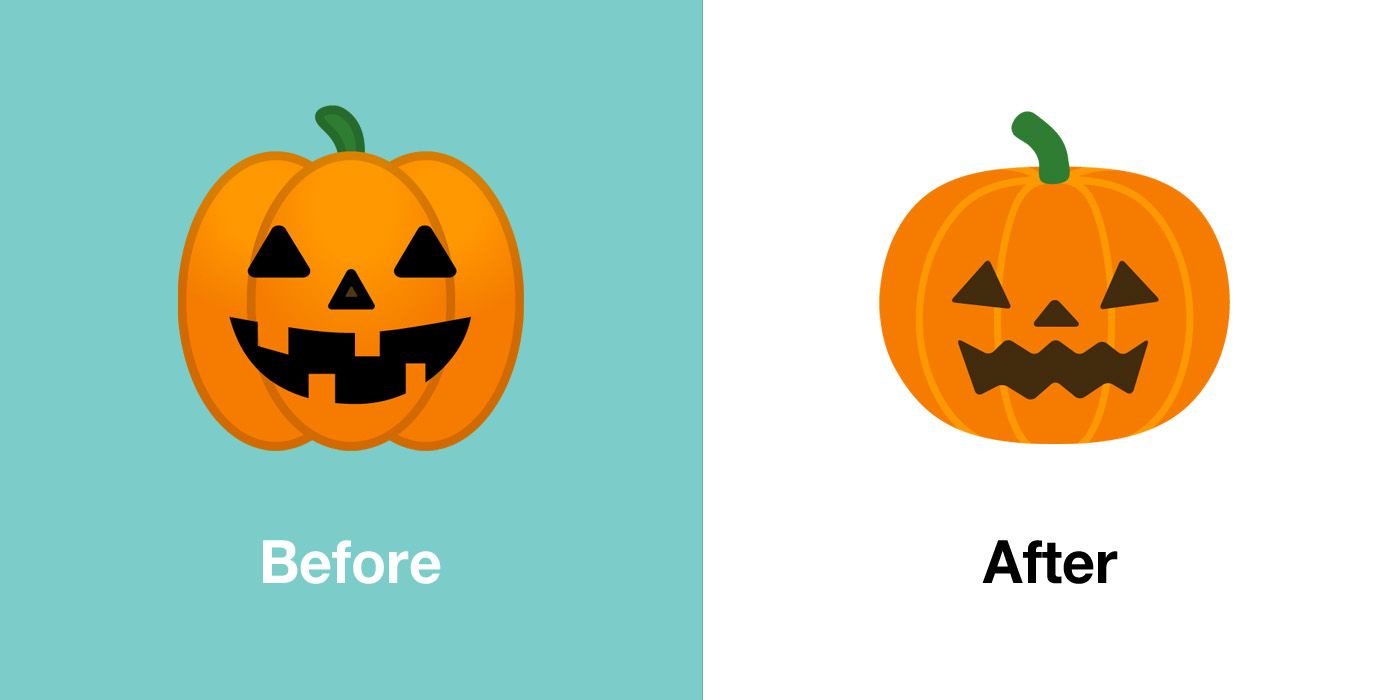 🎉 Party Popper has a new sheen and larger confetti explosion.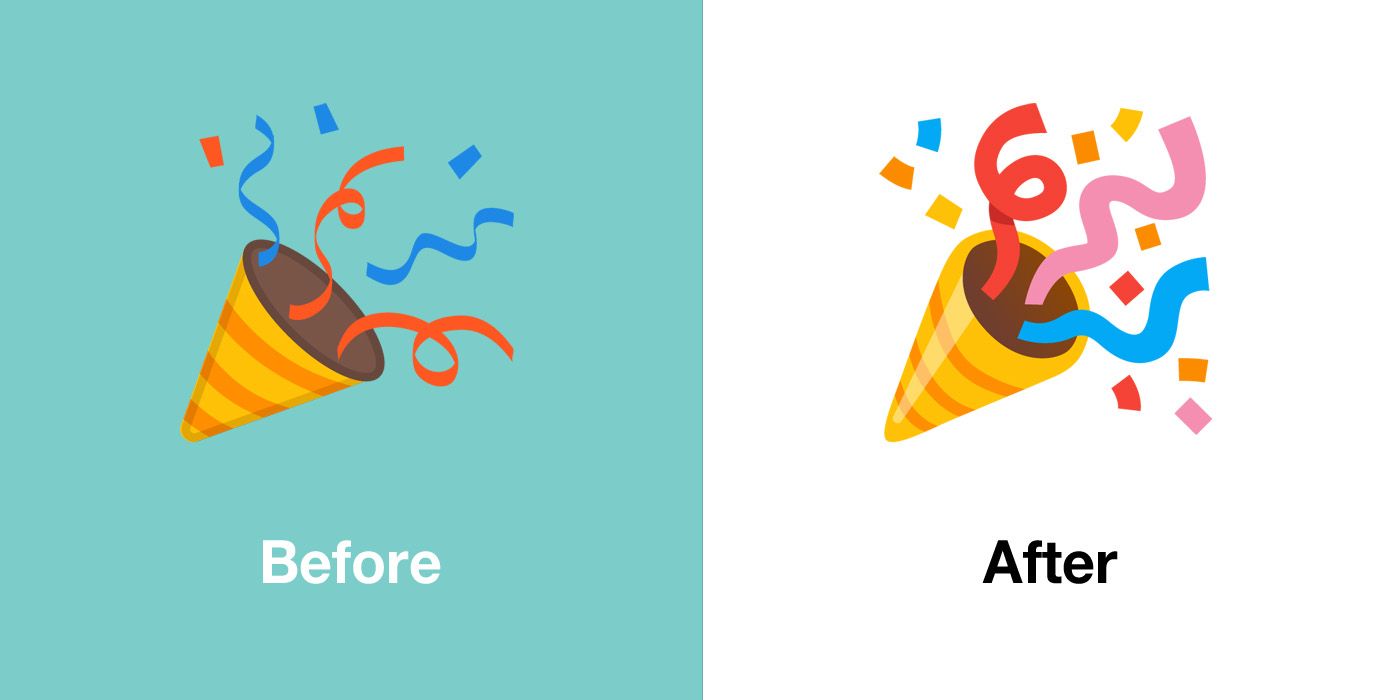 🎑 Moon Viewing Ceremony no longer features a moon behind the pampas grass and dango.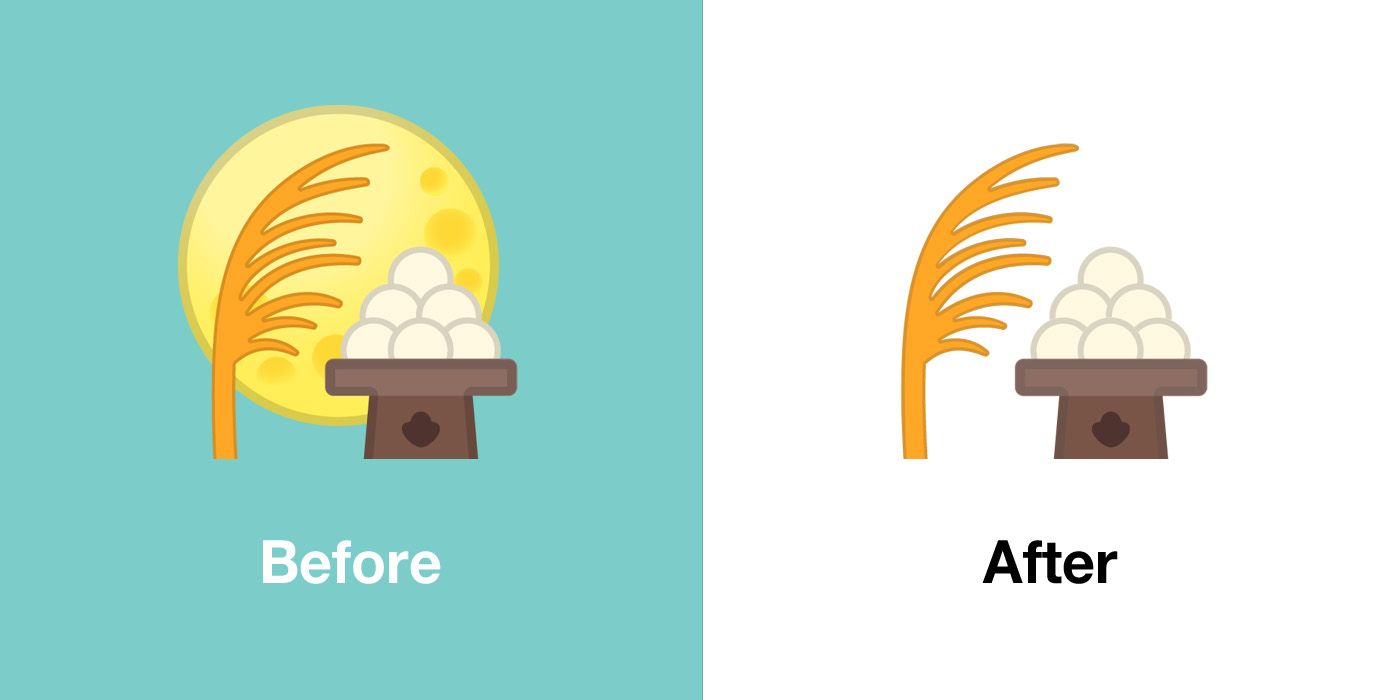 ❤️ Red Heart has traded its gradient for a new shadowing and two new shine marks.[8]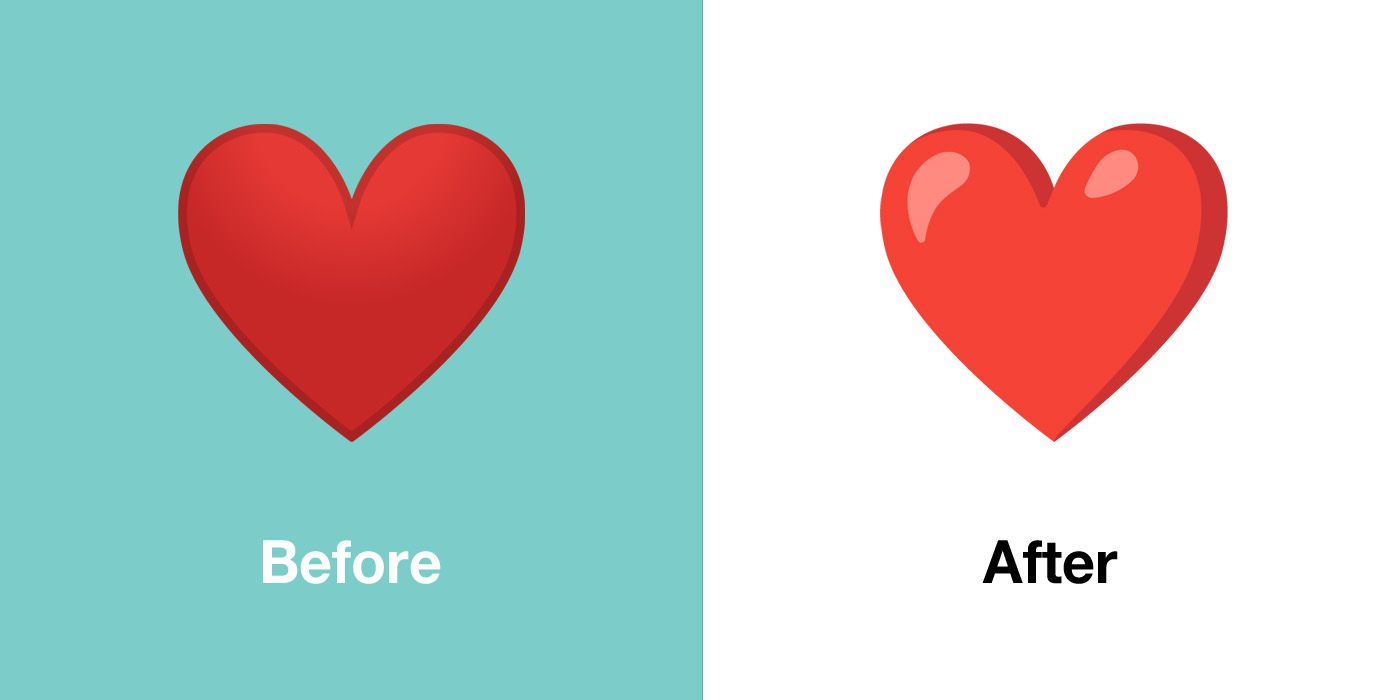 👆 Input
Complementing the release of Android 11.0 is an update for Gboard, Google's Android keyboard. The latest version of Gboard includes updated selection tools for family-based emojis as well as for the various people holding hands emojis.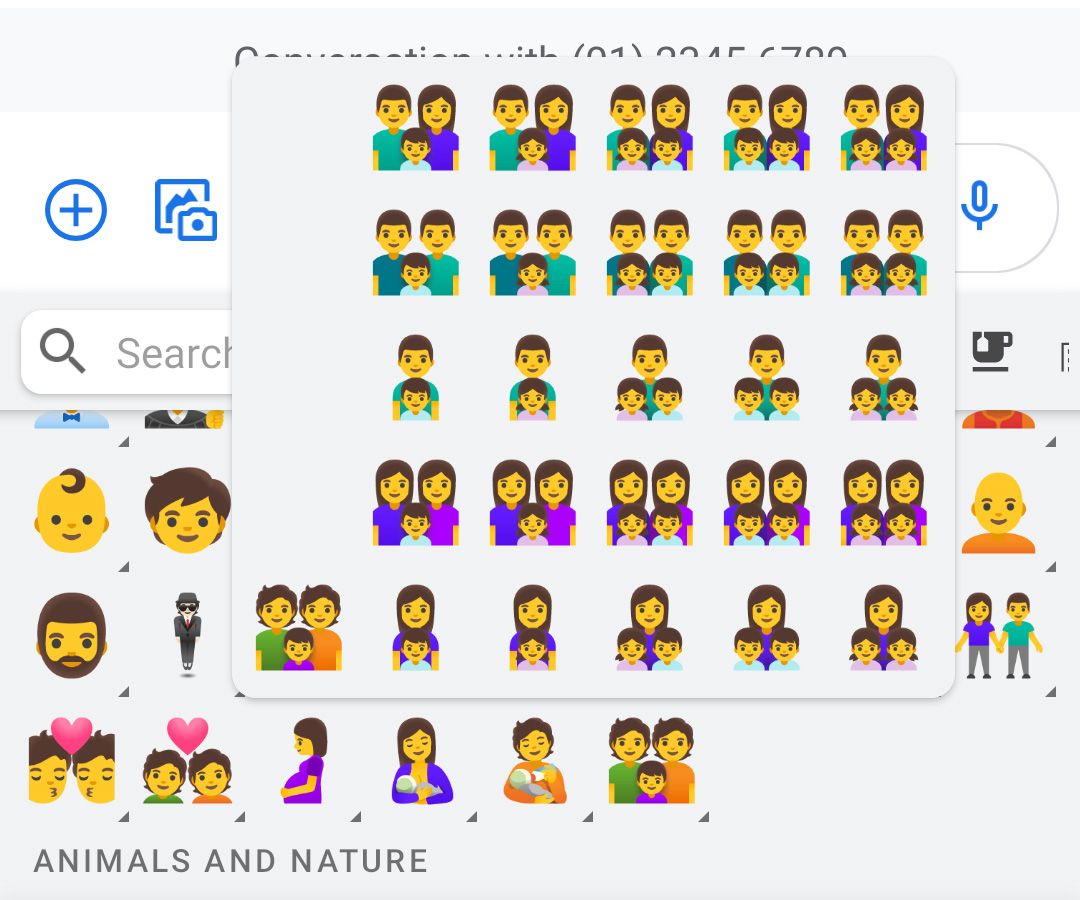 Holding down on the default 👪 Family displays a new pop-out panel displaying all 25 further family-oriented emojis. Once one of the 25 family-based is selected, it because the new default family emoji presented in the keyboard.
A similar pop-out panel also appears when a user holds down on any the four 🧑‍🤝‍🧑 People Holding Hands displayed within the keyboard. This pop-out panel display the 25 skin tone variations of that particular gender combination of 🧑‍🤝‍🧑 People Holding Hands, ordered in a helpful matrix with skin tone icons on its axis.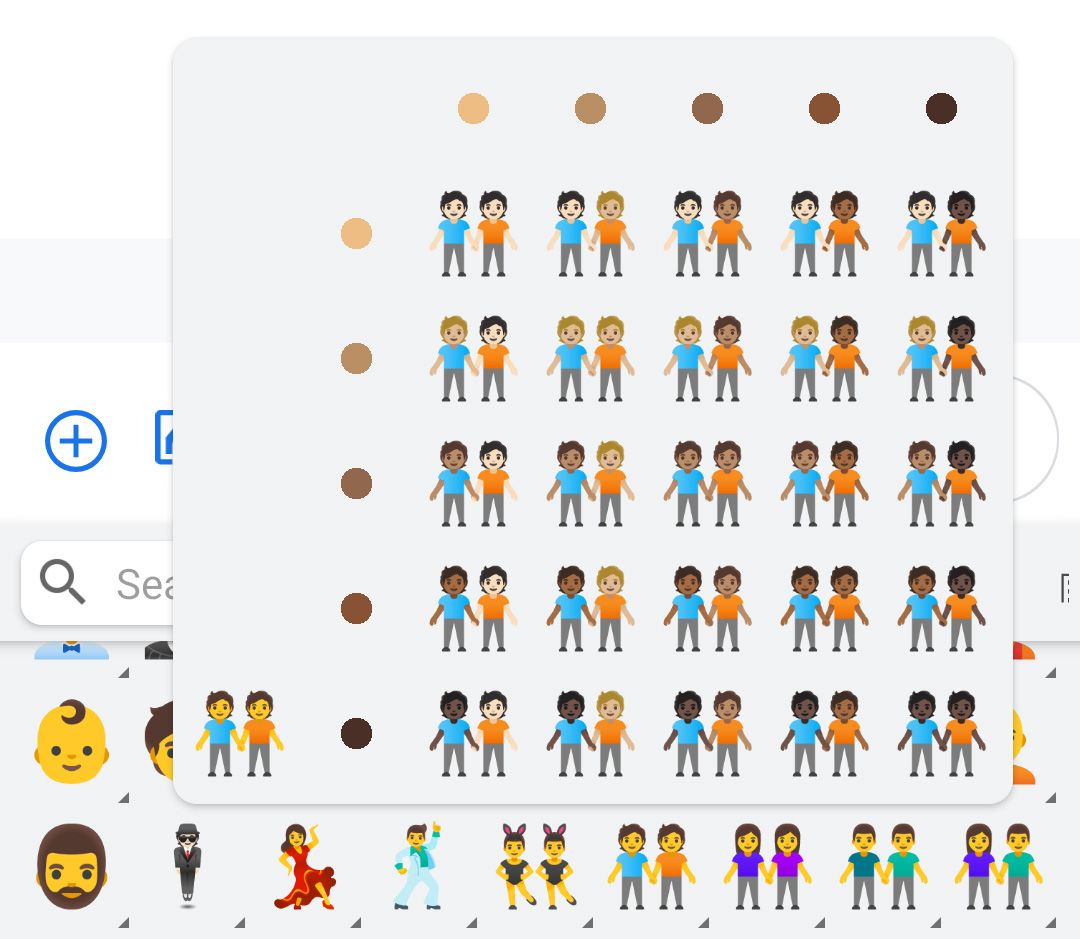 Above: the new skin tone selection tool for the 🧑‍🤝‍🧑 People Holding Hands emoji in the latest version of Gboard.
Unlike the various couples which support a mixture of skin tones, the family emoji remains default-yellow only, as per Unicode guidelines.
As reported by Android Police, some features in Gboard appear to be toggled server-side, as some users have these changes even on older versions of Gboard.
📶 Release
Android 11.0 is out now for those with eligible devices, with rollout continuing over the coming months.
As with all Android releases, this will only reach the subset of devices whose carriers and/or device-makers support the latest software updates. As of today, Android 11 has been confirmed to be available for the following devices:
Pixel 2
Pixel 2 XL
Pixel 3
Pixel 3 XL
Pixel 3a
Pixel 3a XL
Pixel 4
Pixel 4 XL
Pixel 4a
Some apps will support new emojis, even on older Android versions, if the app supports Google's EmojiCompat library.
EmojiCompat usually only applies to the ability to see new emojis, not new designs. However a number of Emojipedia users have reported seeing new Google emoji designs while using Android 10, in certain apps such as Facebook Messenger or WhatsApp. It's not clear which apps or software setups gain access to these ahead of time, and which require the Android 11 update.
A reminder: these updates do not apply to those with Samsung devices. Samsung has its own emoji set which is updated on a separate schedule to Google's Android emoji updates. Apps on Android such as WhatsApp, Twitter, and Facebook also have their own custom emoji designs, which are rolled out on a separate schedule to Google.
---