Google Confirms These Classics Are Coming Home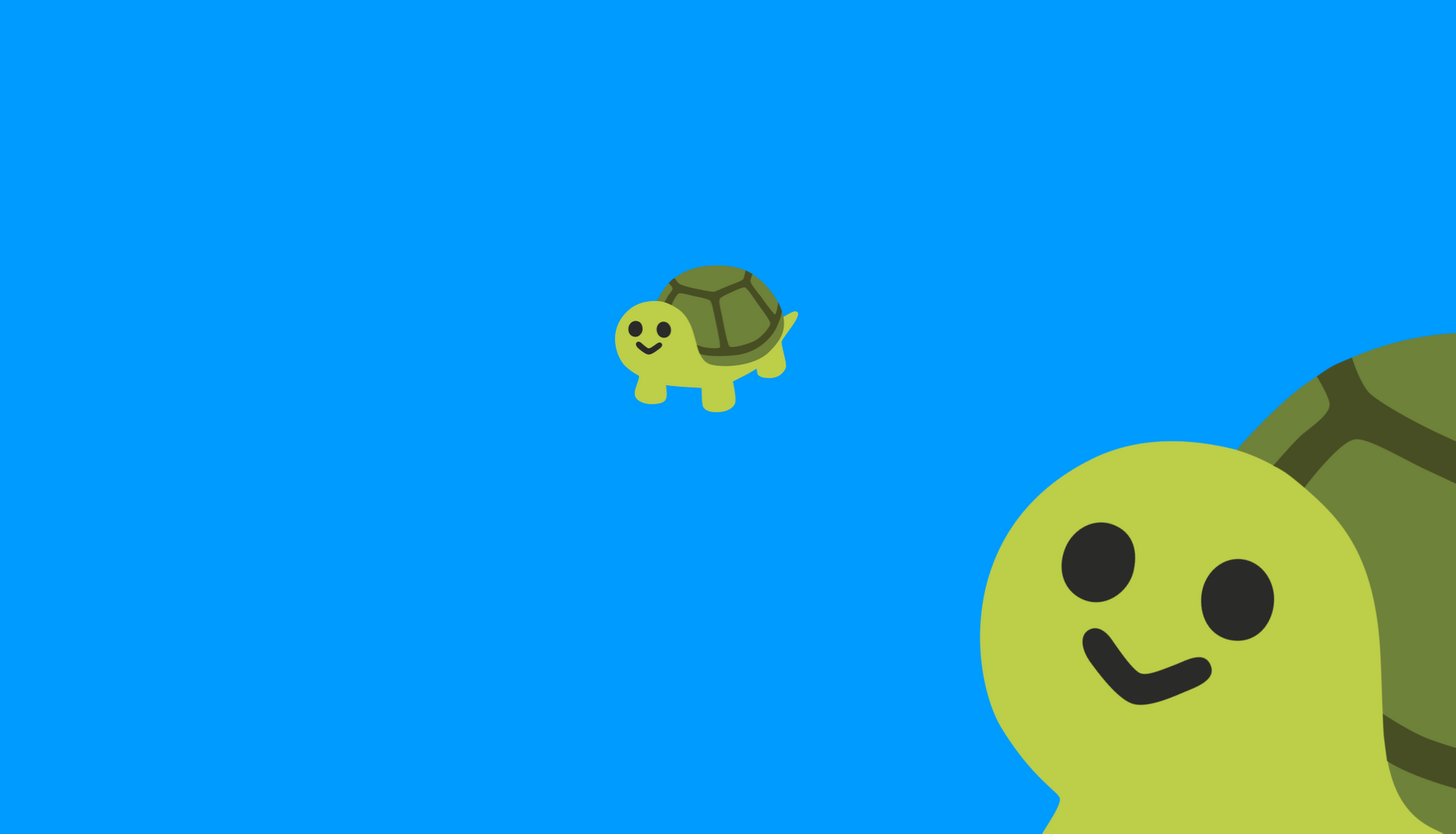 For World Emoji Day, Google has announced a number of classic emojis returning to Android this fall.
Promising to "protect this perfect tortoise with our lives" (a reference to the popular pastime of reviewing emoji designs on Tumblr), Google has indicated that a number of older designs will be coming back to the animal section of the Android 11 emoji keyboard.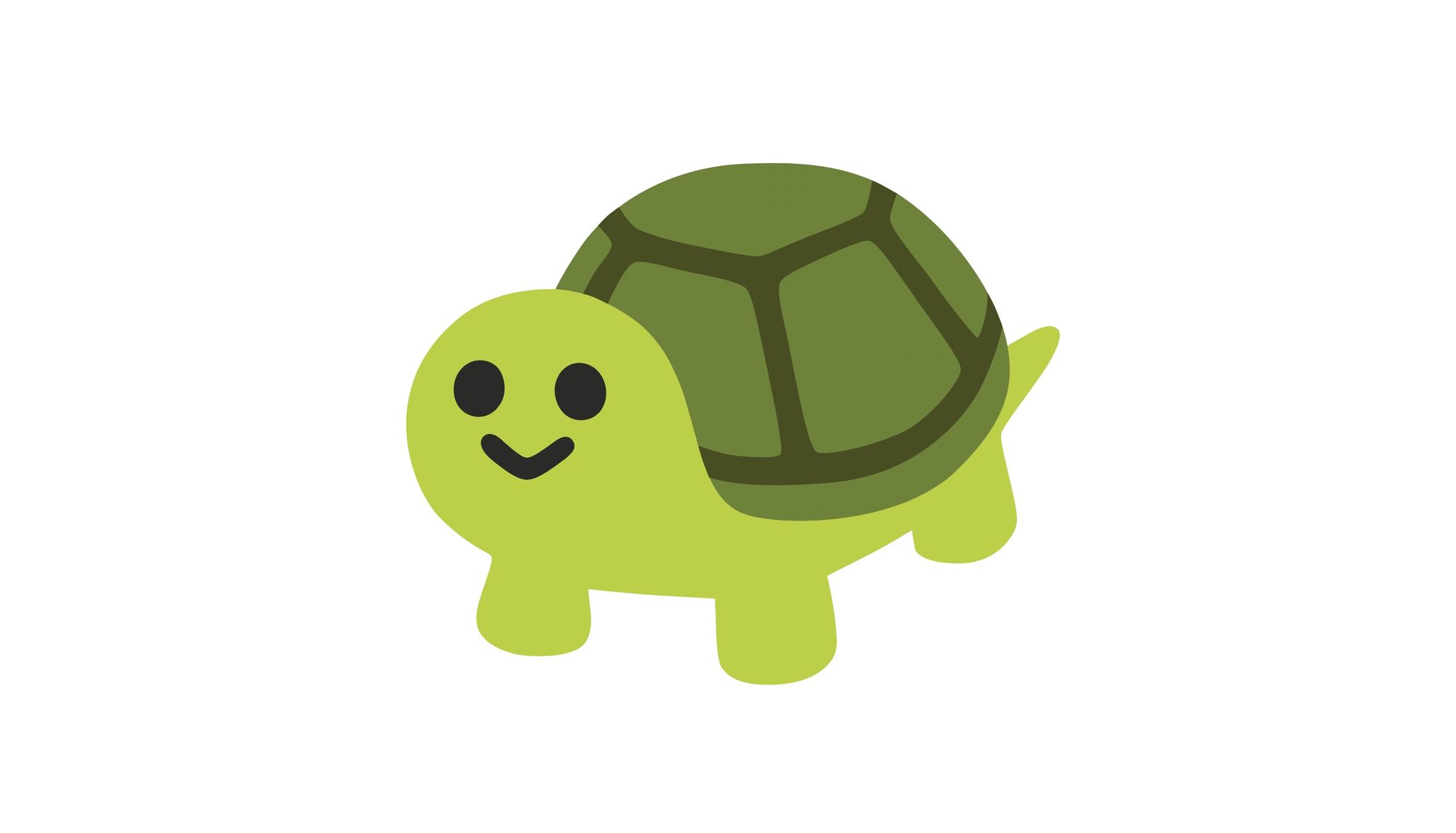 This includes the return of popular designs that were previous modified, such as the 2013 🐢 Turtle and the 2016 🐸 Frog. No, there isn't any word about the blobs.
Some emojis evoke the previous more playful appearance, but are in fact new designs. Other updates have also made been to improve certain emojis' compatibility with Android's dark-mode.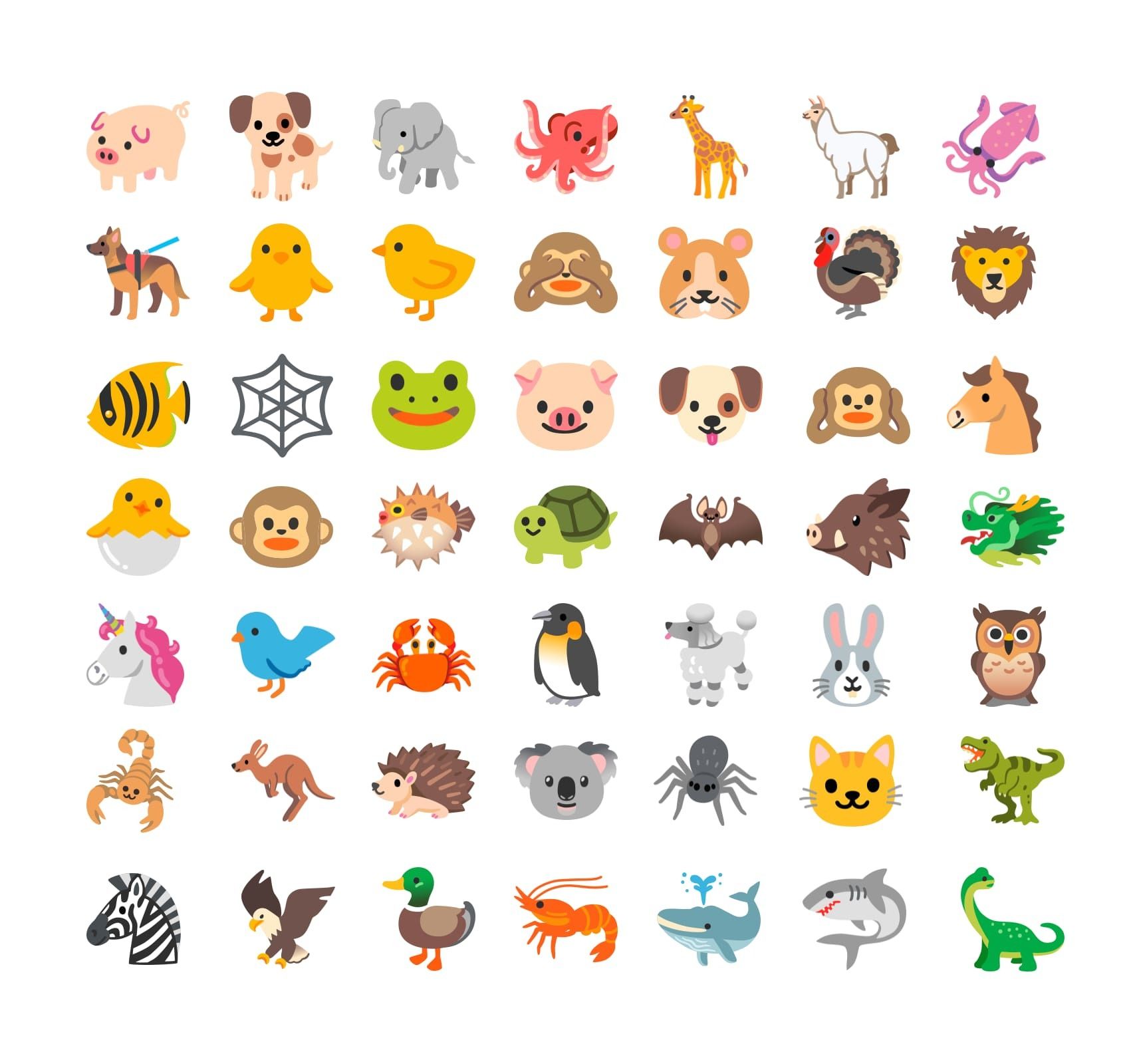 Above: Classic and new emoji designs coming to Android 11.
A selection of updated and returning designs are shown below, tracking their changes over the years. Many of these were first introduced in 2012's Android 4.3 emoji set - Android's first native emoji support.
The update will also include all 117 new emojis from Emoji 13.0. Those subscribed to Google's Android Beta programme will have already have had access to these new emojis, with their release confirmed as part of this upcoming fall update.
⏳🔜🆙 Google's Changes Over Time
🐢 Turtle will return to its highly-popular design from 2013.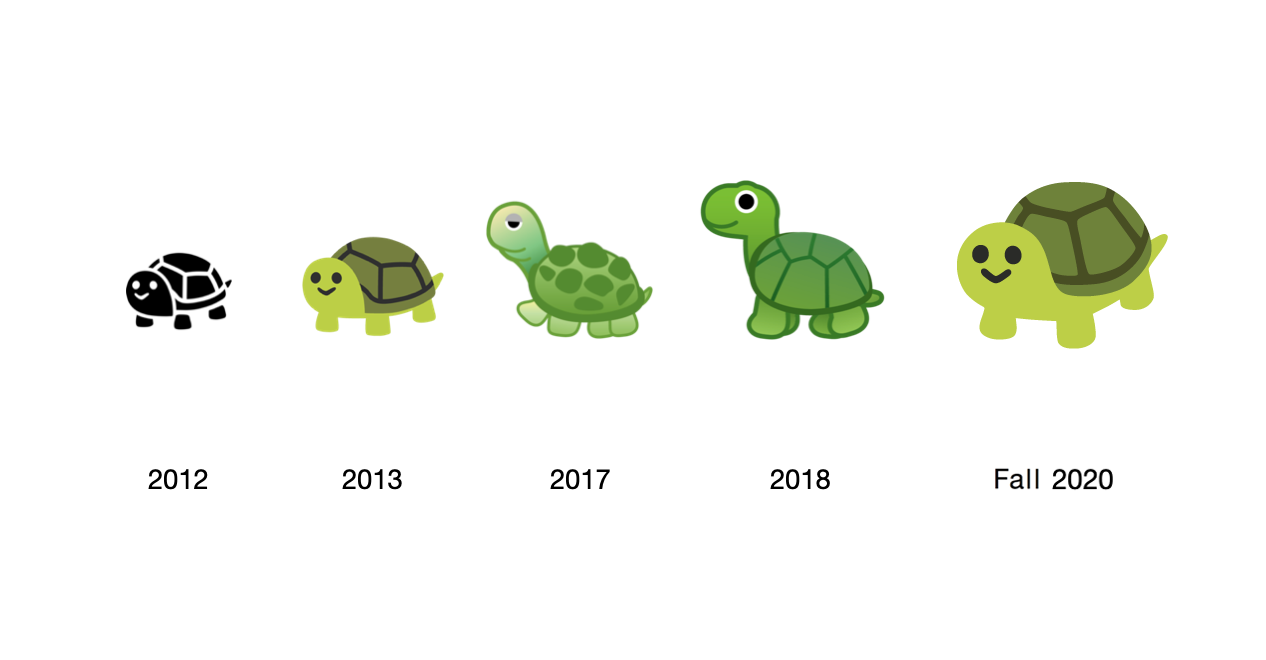 🐸 Frog will return to its chubby-cheeked 2013 incarnation.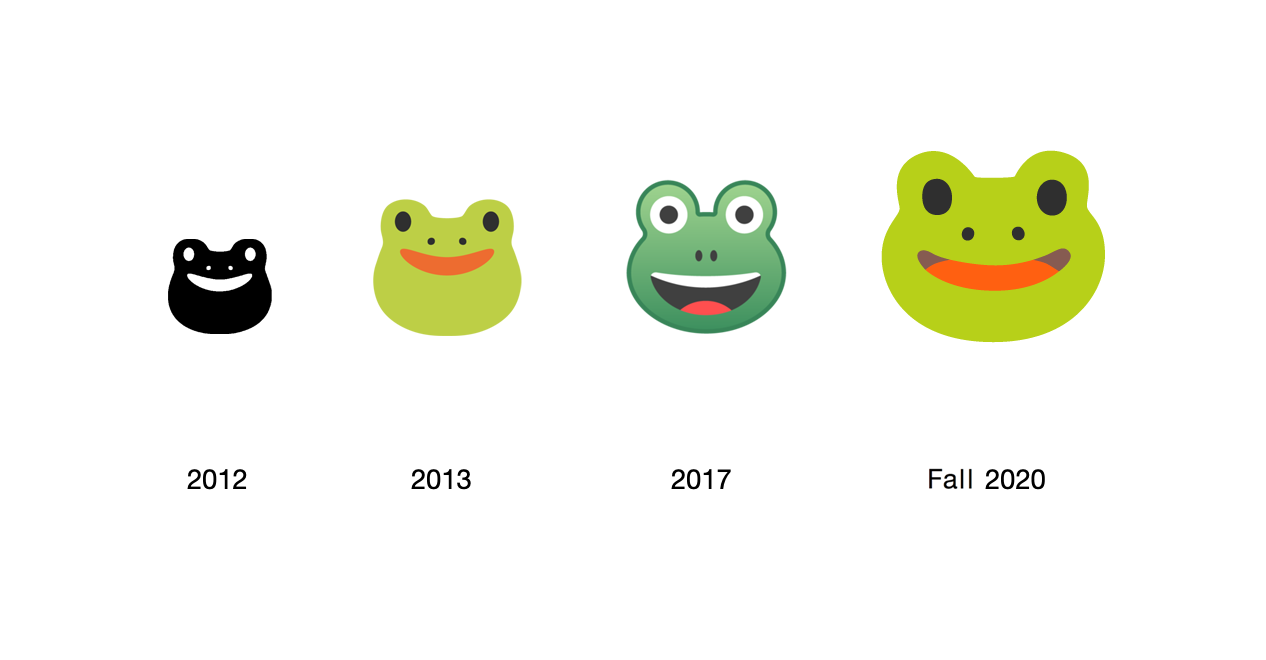 🐣 Hatching Chick in Android 11 gains a new design, evoking the older one - but without pieces of shell in the air.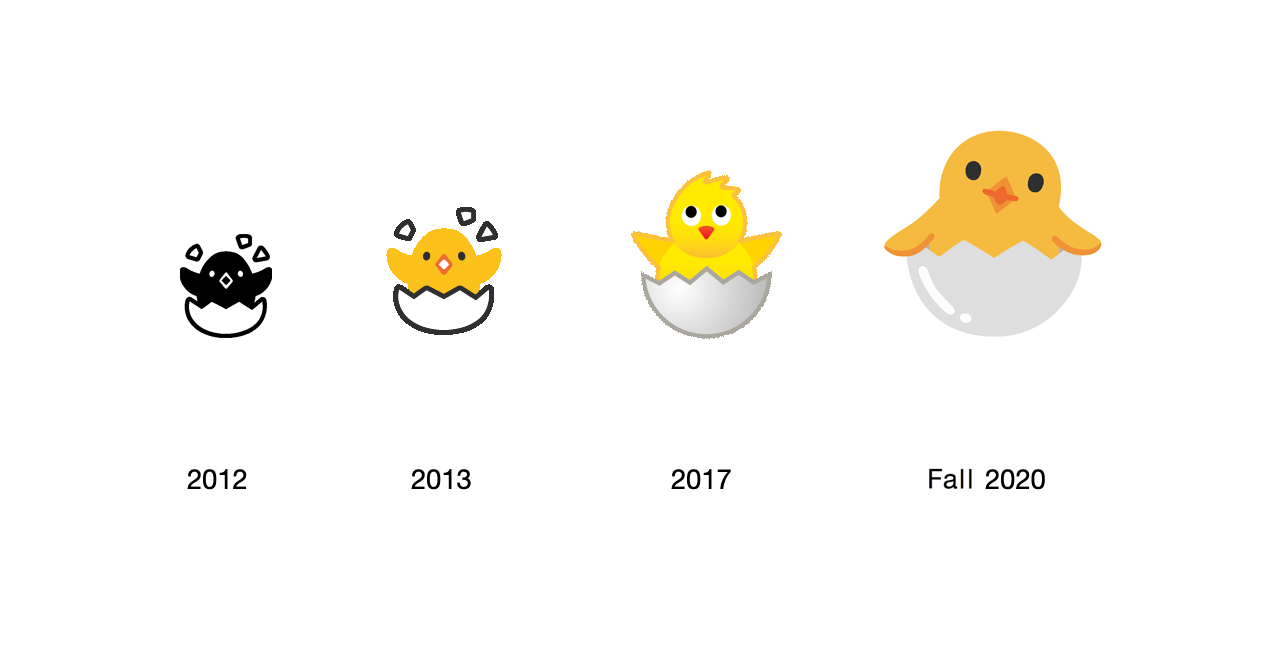 🐷 Pig Face has a smiling design coming to Android 11.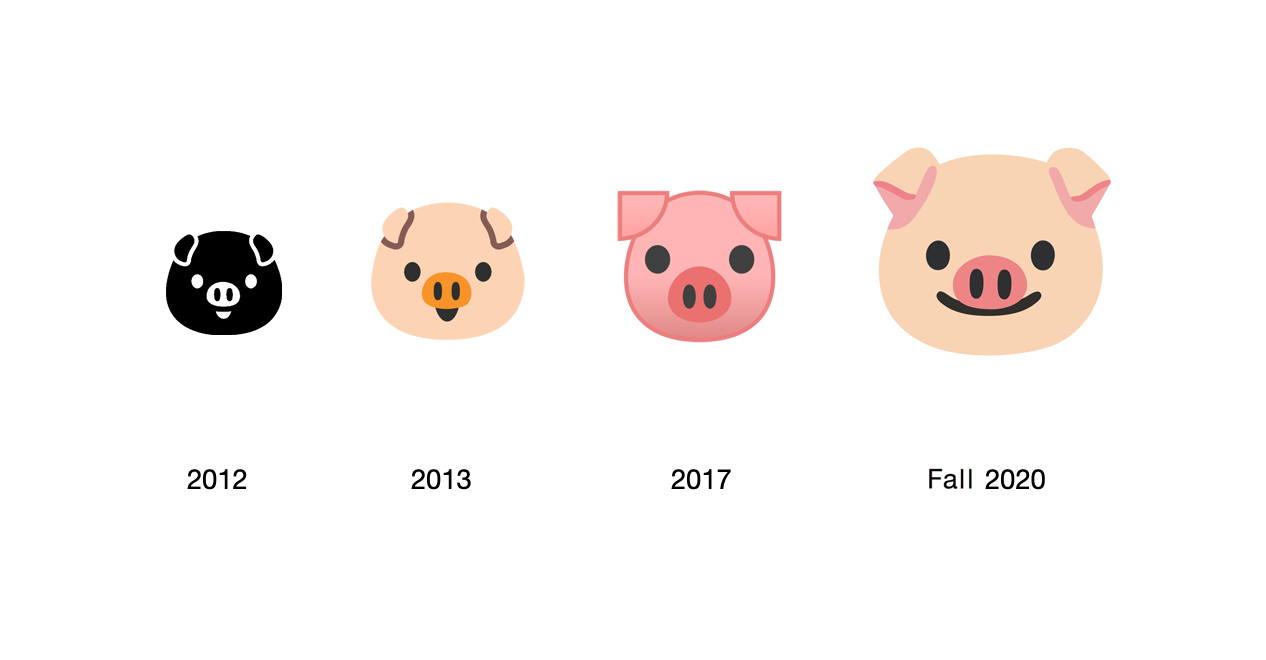 🐙 Octopus will have a completely new design that no longer featuring an imposing glare.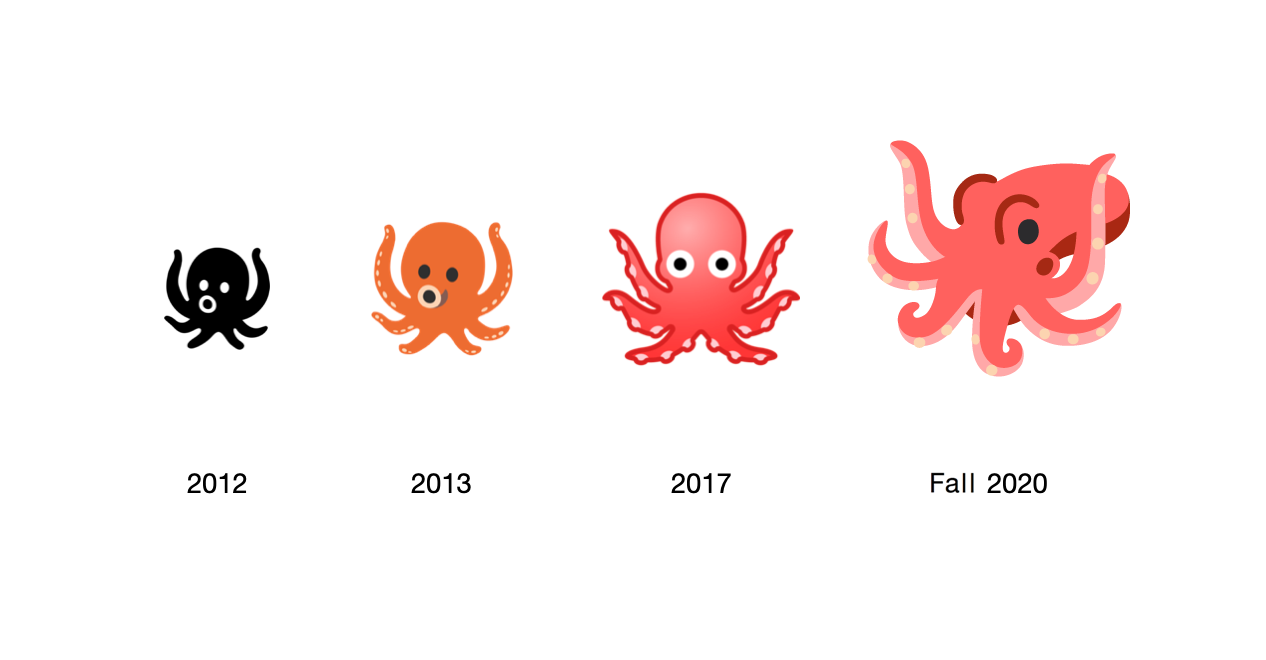 🦂 Scorpion will have a new design with a cute friendly smile.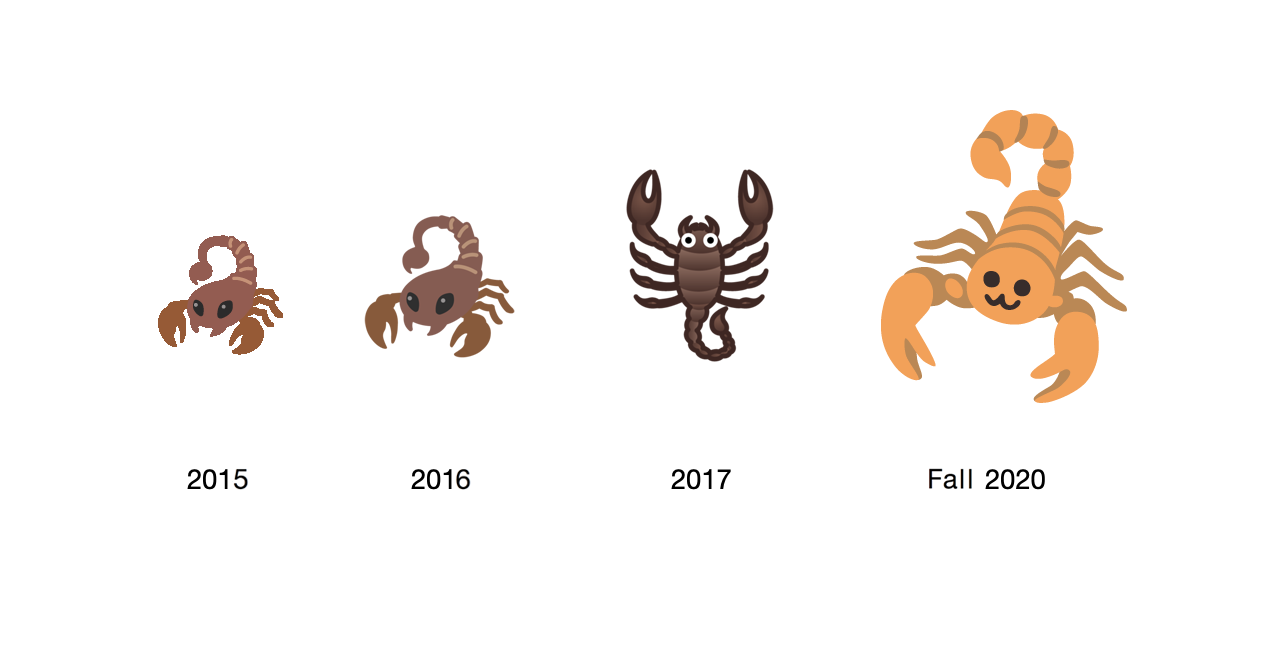 🐳 Spouting Whale will be more anatomically accurate with prominent throat grooves.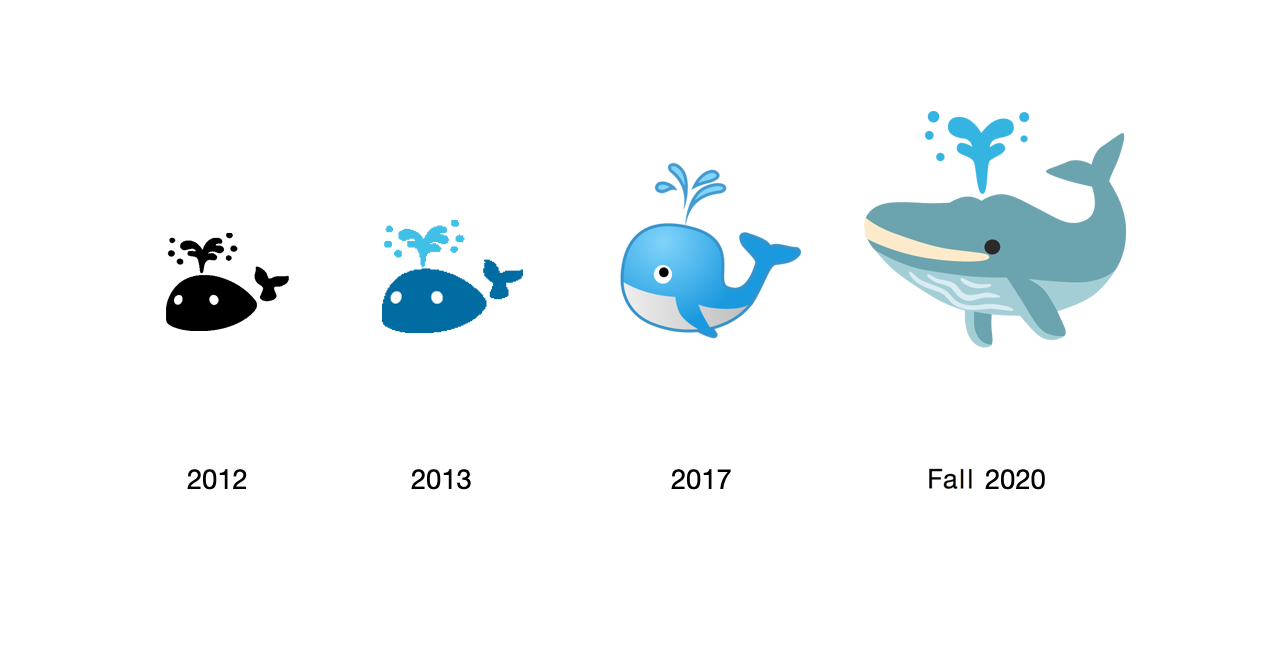 📶 Release
Android 11 is coming to devices from this fall.
See our previous Android 11 beta coverage for more about this release.