157 New Emojis in the 2018 Emoji List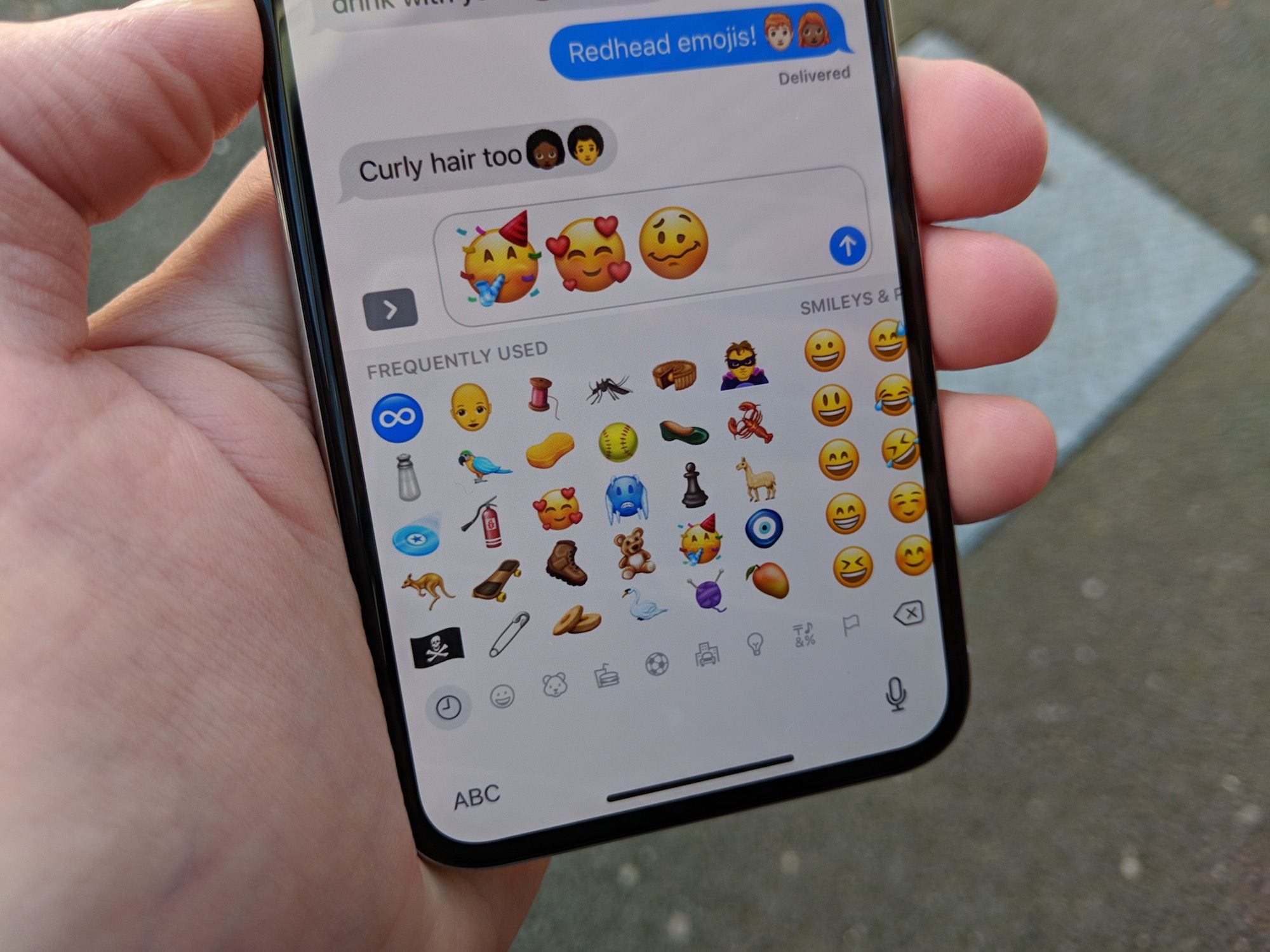 The emoji list for 2018 has been published which adds 157 new emojis to the standard. This brings the total number of approved emojis to 2,823.
Emoji 11.0 today reached its final form and includes emojis for redheads, curly hair, superheroes, softball, infinity, kangaroo and more.
Users can expect to see these new emojis on their phones in the second half of 2018. To celebrate this announcement, Emojipedia is today releasing sample images for the entire new emoji list.
Created in an Apple-like style, our sample images aim to capture how these emojis might look when arriving later in the year.
Announced today by the Unicode Consortium, Emoji 11.0 marks the first time new components are available for hair color. Options are provided for red hair, curly hair, white hair, and baldness and these are available for use in sequences for men and women of any skin tone.[1]
Other notable inclusions include emojis for popular activities such as sewing, knitting, lacrosse, and skateboarding.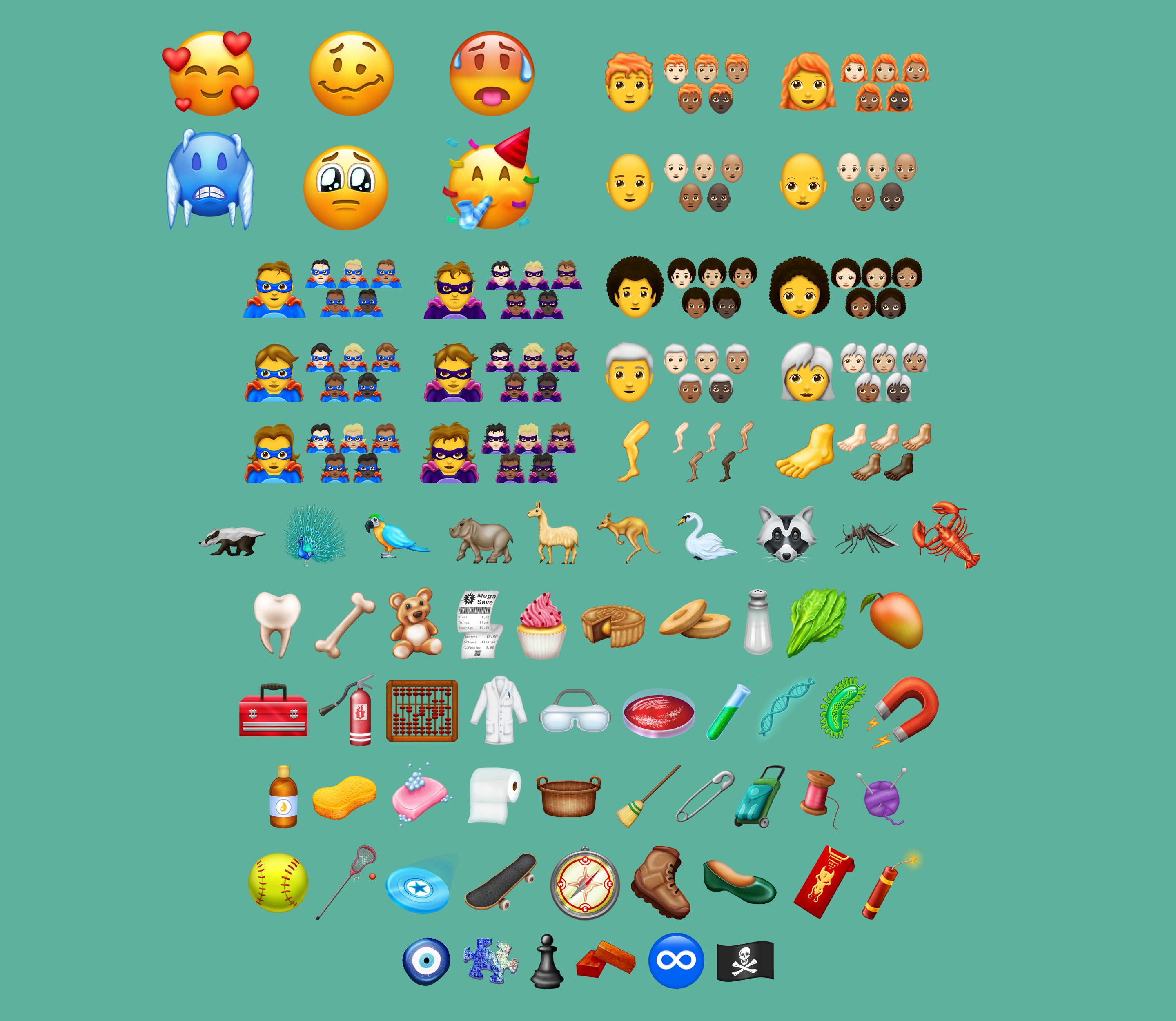 Above: Emojipedia Sample Images for Emoji 11.0. Original designs created by Emojipedia to display how these emojis might look when released. Image: Emojipedia.
Please feel free to use our original images when discussing this emoji update, with attribution to Emojipedia. We hope you like this visual look at what we might be messaging with later in the year!
Update June 2018: Unicode 11.0 which contains many of the new code points required in Emoji 11.0 is due for publication on June 5, 2018. This marks the date that vendors may begin including these new emojis in software updates.
The List
All 157 new emojis for 2018 are listed below. Note that the actual emojis will not yet display inline in this article until operating systems are updated to support these later in the year.
Of the new emojis listed in Emoji 11.0, the infinity symbol[3] is already a Unicode character and displays as an emoji on Samsung devices. Other devices may already display a black and white glyph for this character.
The Pirate Flag emoji is a ZWJ Sequence that is already supported by Twitter's open source emoji project Twemoji, and will display as a 🏴 Black Flag and ☠️ Skull and Crossbones on unsupported platforms.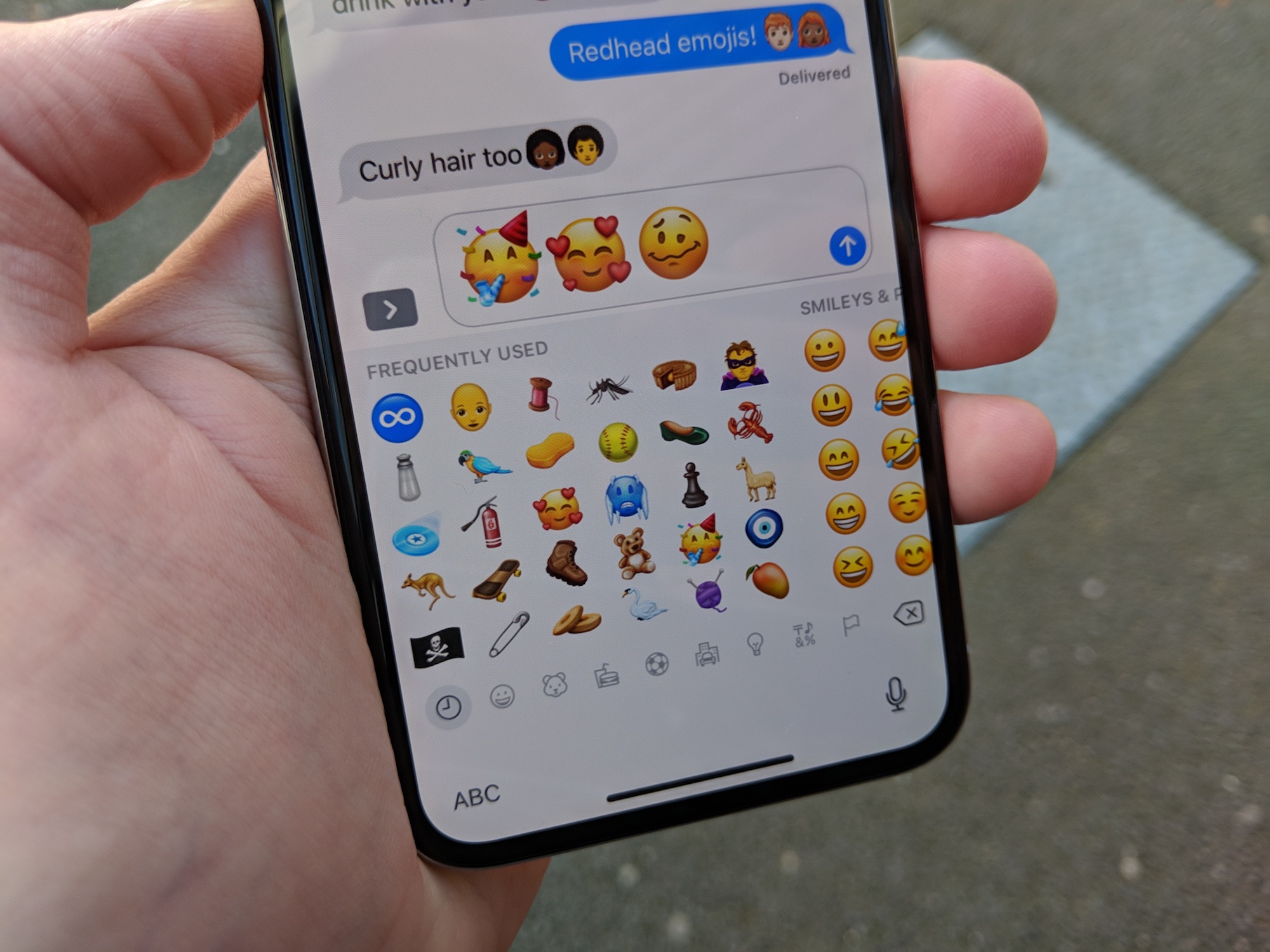 Above: A mockup of Emojipedia Sample Images shown on iPhone X. Photo: Jeremy Burge.
Release
Regarding today's announcement, Unicode president Mark Davis told Emojipedia:
"The emoji list being announced today is final, so that vendors can start work on this year's emoji. We'll release the final specification for Emoji 11 in synchrony with the Unicode 11 release, targeted in June. Users can expect to see support for these new emoji rolling out in the second half of 2018."
If past releases are anything to go by, some companies such as Twitter or EmojiOne may add these emojis in June or July, and larger players like Apple, Google and Microsoft tend to save their updates for major OS releases in September or October. (Update: Google has announced Android P will support the new emojis by the end of August 2018 and they are in beta as of June 2018)
Versioned as Emoji 11.0, this emoji release is the version that follows Emoji 5.0. The reason for the jump in version number is to align emoji releases with full releases of the Unicode Standard from 2019. A recently published timeline document shows Emoji 12.0 and Unicode 12.0 both aligning for release in March 2019.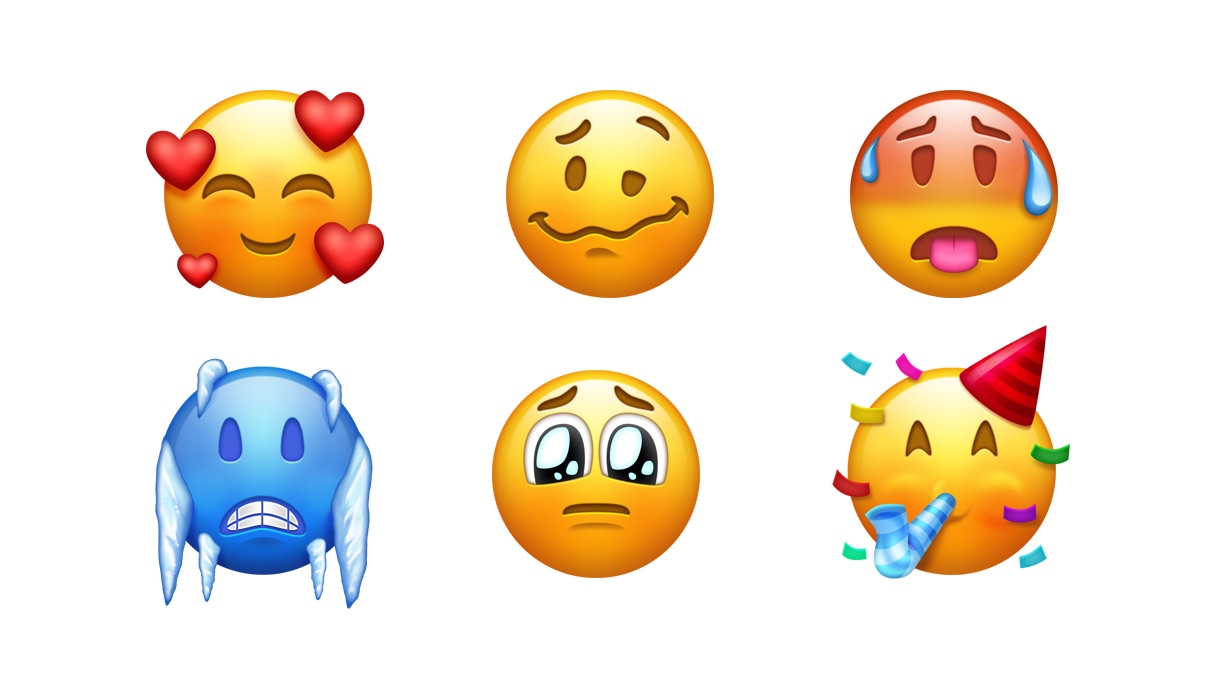 Above: Smileys are generally the most popular additions in any emoji release. Image: Emojipedia.
While today marks when the emoji list for 2018 is final, the specication for Emoji 11.0 is still a draft. Reversible emojis are still listed in the latest version of the specification, although no sequences for which emojis should change direction have been specified. As such, this feature would likely not be seen on devices until (potentially) 2019.
More about Emoji 11.0:
Update: Since publishing, sample images for skateboard, DNA, and lobster were updated. The video does not reflect these, but the overview graphic showing all 157 additions does now show Emojipedia 11.1
---
Disclaimer: I was the author of this submission. ↩︎

Yes we drew our image with four hearts. The intention is to convey a sense of being in love and four hearts felt right ❤️☺️ ↩︎

Technically not the Unicode symbol for infinity (∞) this is giving emoji presentation to the similar Permanent Paper Sign (♾️) aka acid-free paper symbol. ↩︎