Skateboard, DNA and Lobster Updated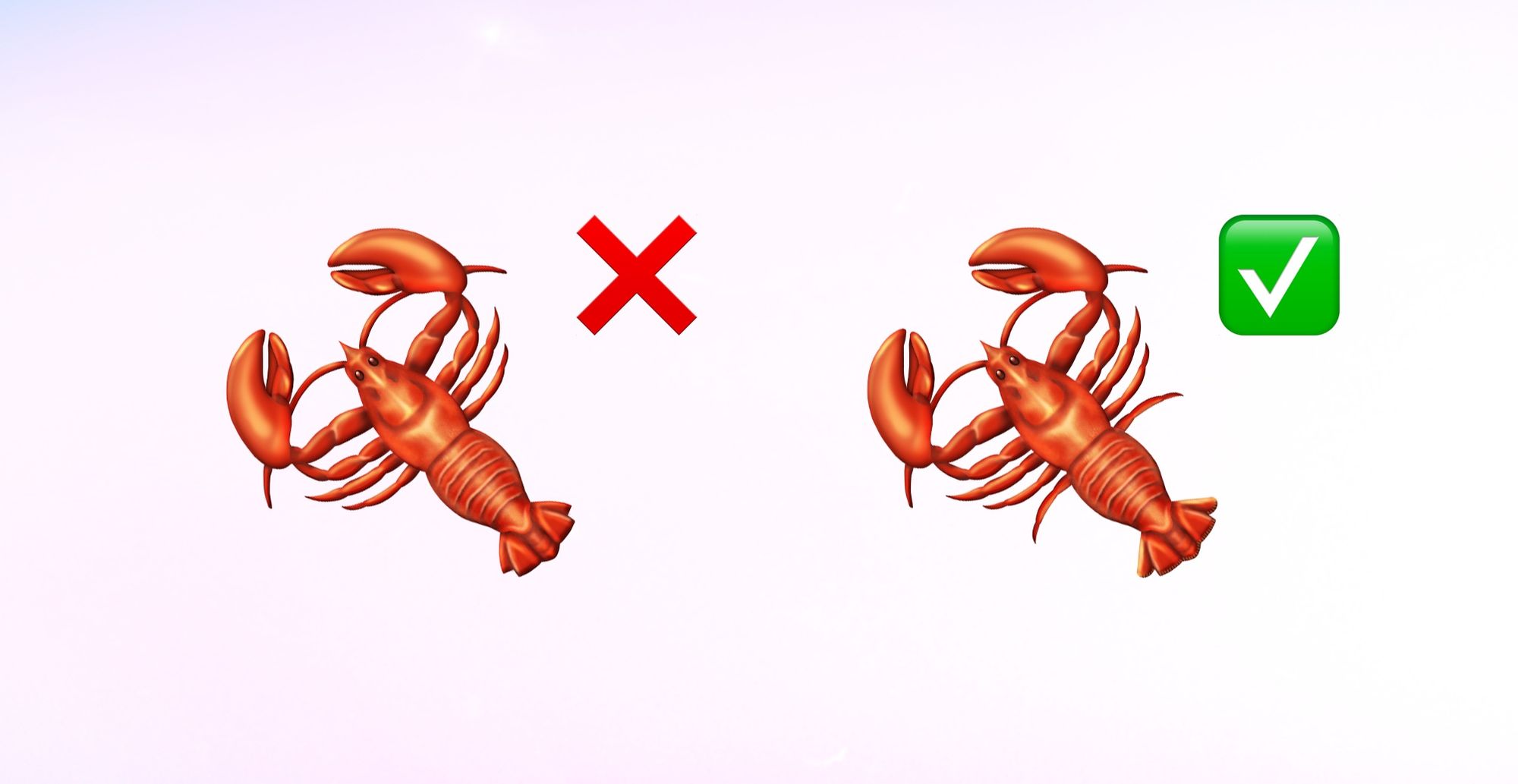 We heard you. We made some mistakes. And we are fixing them.
The news of 157 new emojis in 2018 came earlier this month and if it proved one thing: people are passionate about how their emojis look.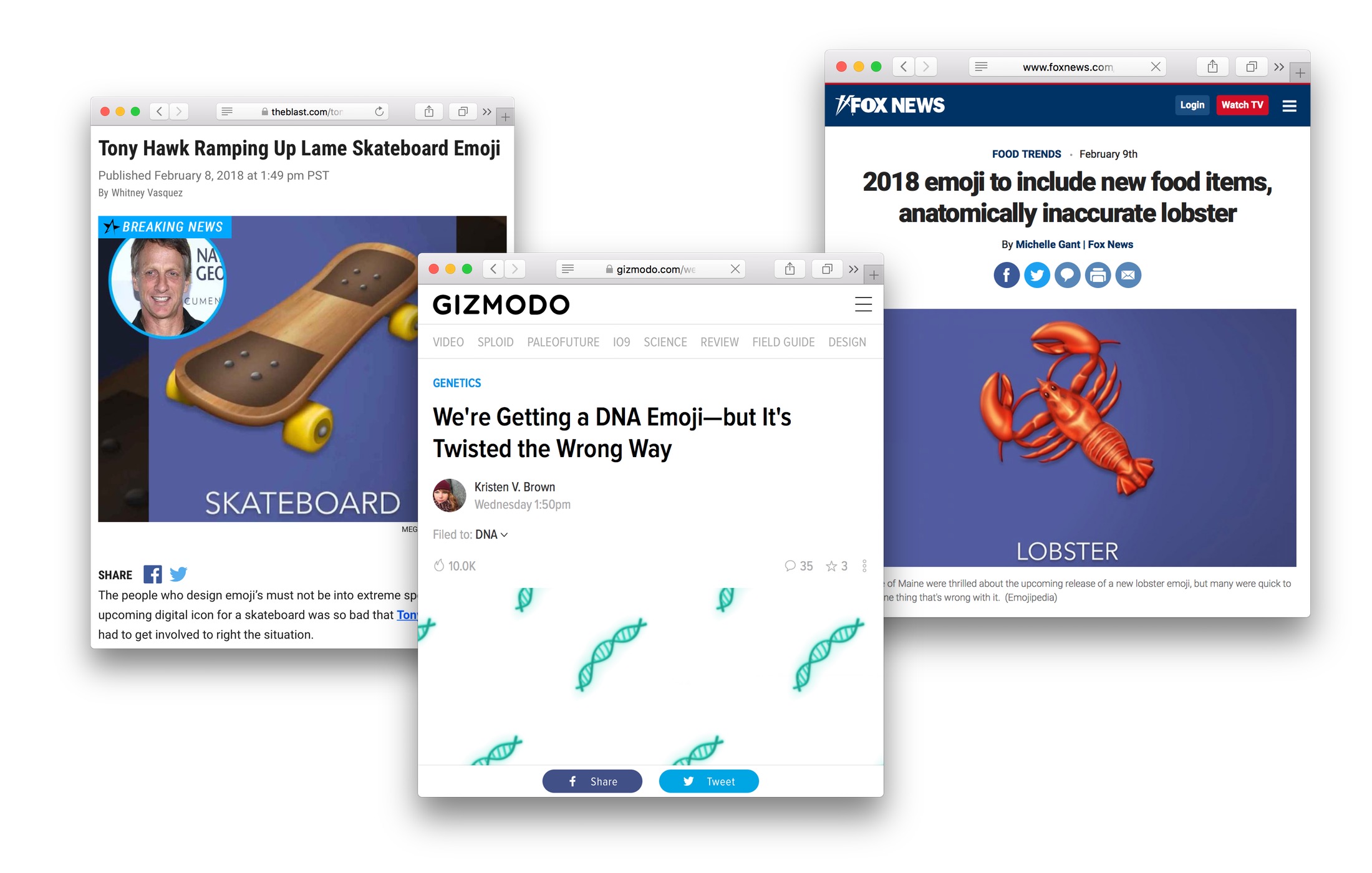 Each year Emojipedia creates sample images for the new emoji release[1] that display how these new characters might look when they hit phones later in the year.
Today we're updating three of these designs to address public feedback: Skateboard, DNA, and Lobster.
Skateboard
Skateboarding legend (and technology enthusiast) Tony Hawk loves that there is a new skateboard emoji, but wasn't impressed with our design. Speaking to New York Magazine, Tony noted we had plenty of room for improvement:
"Firstly, the shape, and the top of it. The way the grip tape is cut, it's called a die cut — doing grip tape, then leaving a big blank spot in the middle. It just is very much a mid-'80s skateboard, but at a beginner level, and definitely not representative of modern skateboarding"
So we invited him on board as an emoji advisor to help us get it right:
Hoping to help bring the skateboard emoji closer to 2018 than 1985... https://t.co/TIWWbGk1i2

— Tony Hawk (@tonyhawk) February 8, 2018
Above: Tony Hawk comes in to rescue the skateboard emoji.
After a helpful DM exchange we settled on a new design to address all of these issues. No more grip tape, no gap in the middle, hopefully more 2018 than 1985: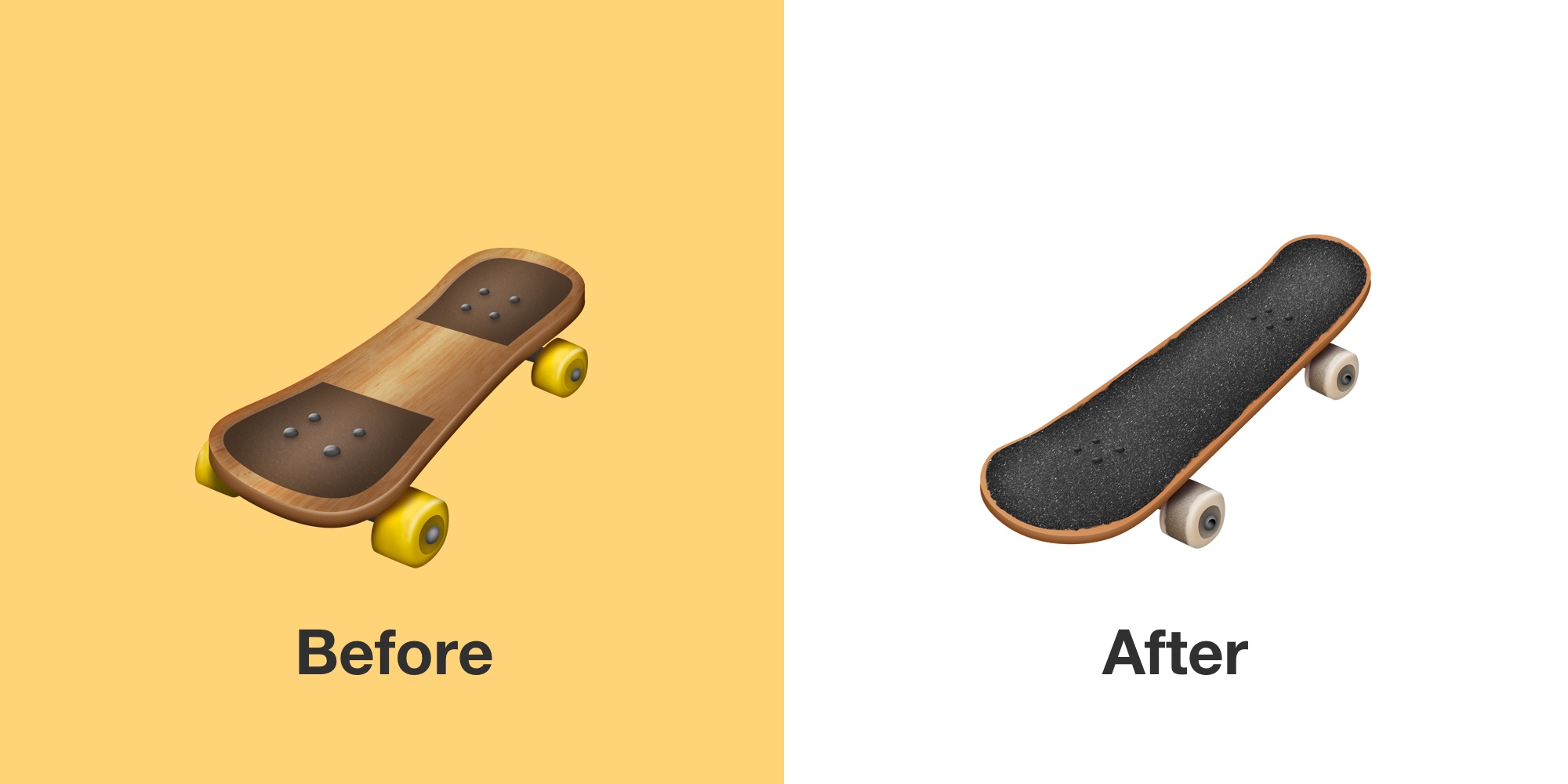 Above: The old skateboard emoji design (left) has been replaced by a newer design (right).
This new design is based on Tony's own skateboard, with some minor tweaks to ensure this still works at emoji sizes.
When you're given source material like this, it might as well be used to its fullest potential.[2]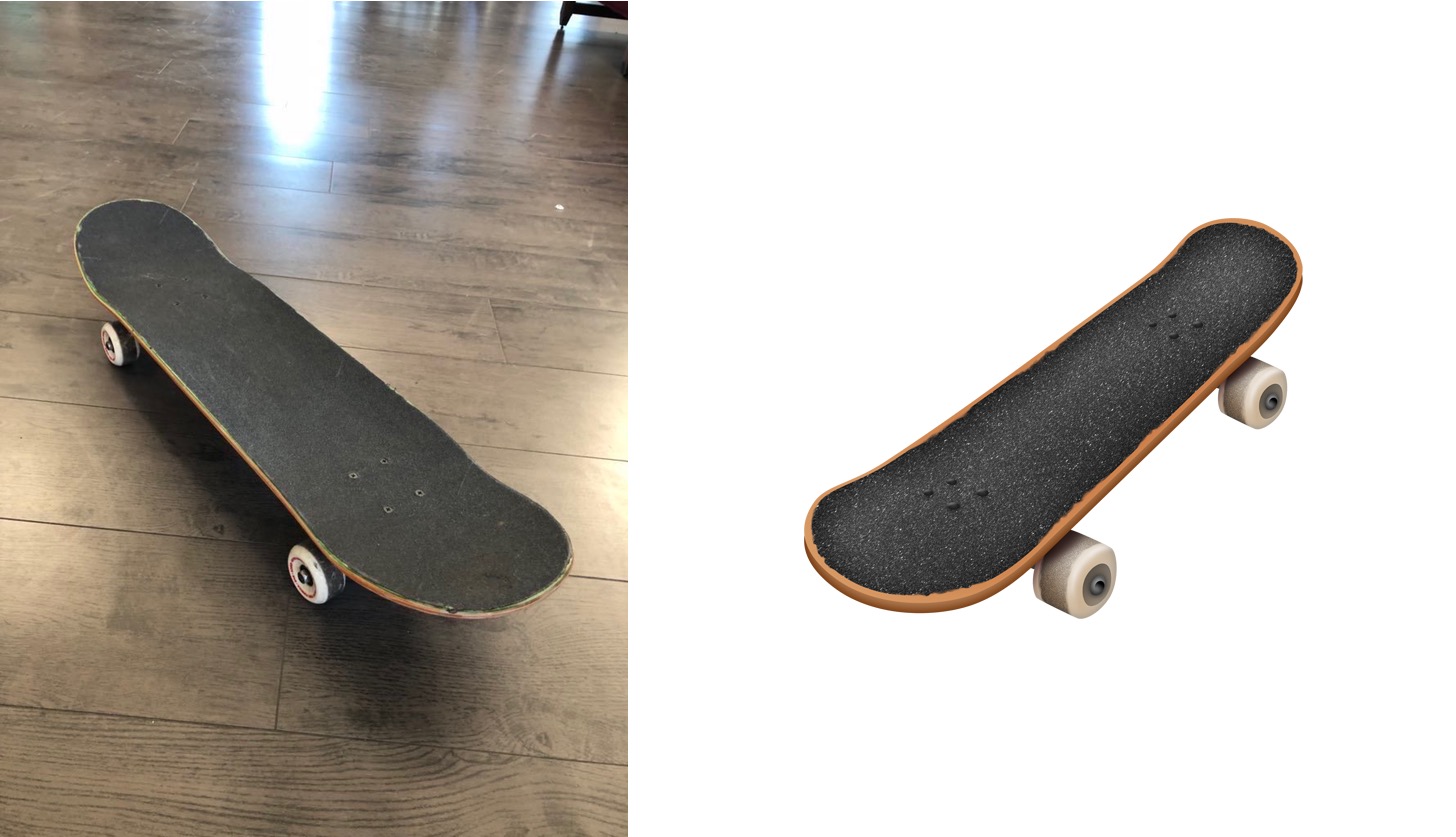 Above: Tony Hawk's own skateboard (left) was the inspiration behind the updated skateboard emoji design (right).
DNA Double Helix
Apparently we designed our DNA Double Helix to be left handed. This is, I gather, is the wrong way to show it.
So here it is the correct way, shown as a right-handed double-helix: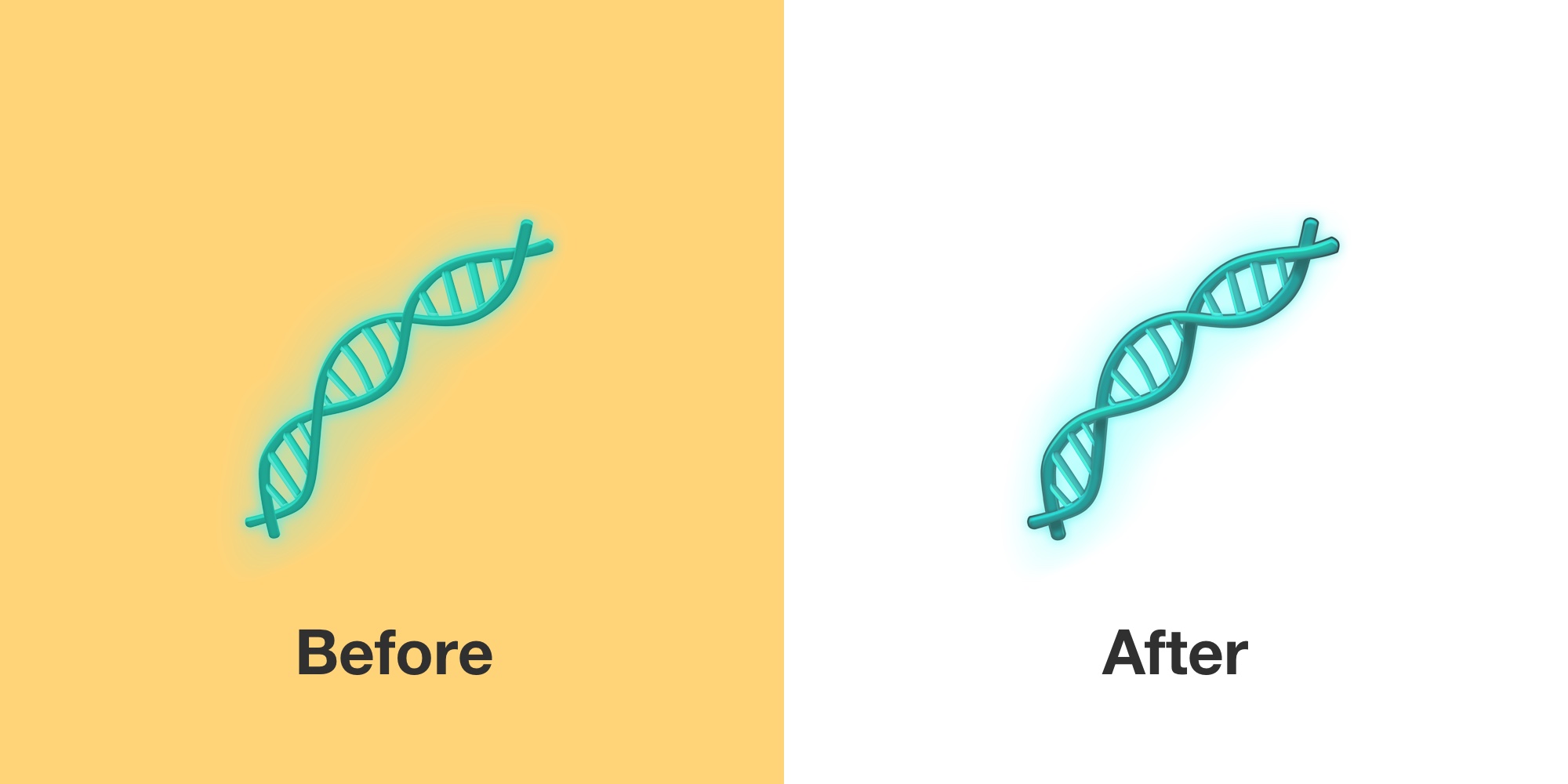 Above: The previous (left-handed) DNA emoji (left) has been replaced with a right-handed DNA emoji (right) on Emojipedia.
Lobster
Senator Angus King from Maine has certainly been vocal about his love of the lobster emoji, but was kind enough to spare us the indignity of pointing out that we left off two legs.
Great news for Maine - we're getting a lobster emoji!!! Thanks to @unicode for recognizing the impact of this critical crustacean, in Maine and across the country.

Yours truly,

Senator 🐮👑

— Senator Angus King (@SenAngusKing) February 7, 2018
Above: An appreciative US Sentaor appreciates the lobster, with or without the correct number of legs.
Reports showed that our lobster emoji is anatomically inaccurate[3] due to the fact that it's missing a pair of legs.
We've now updated the design, and the correct number of legs has been restored.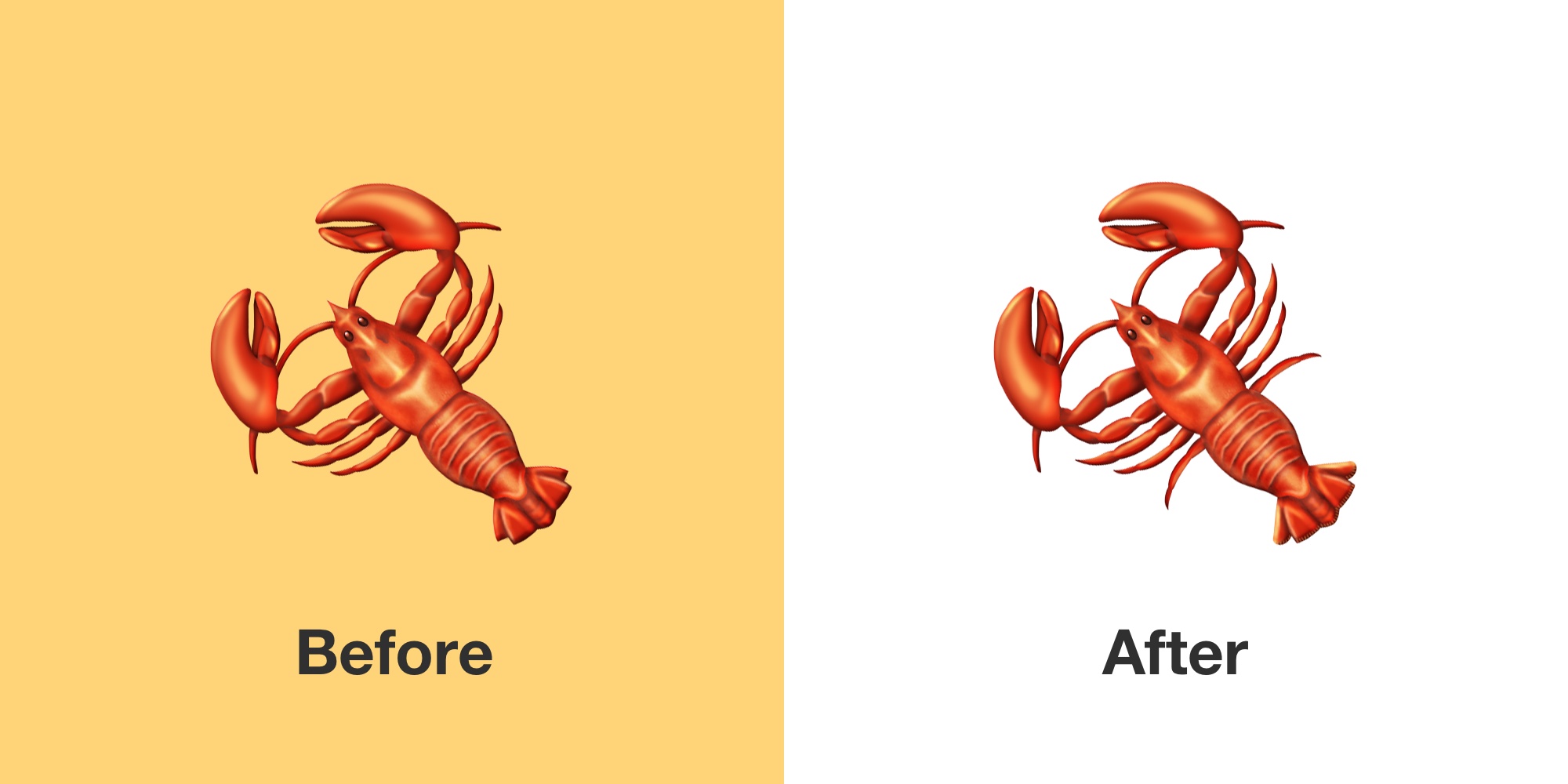 Portland Maine's Press Herald goes on to describe the tail as "grossly malformed" but, well, at emoji-sizes we think the correction of the legs is enough to get this one over the line.
Hearts
One of the new emoji approvals for 2018 is a Unicode character called Smiling Face With Smiling Eyes and Three Hearts which we chose to display with four hearts.
Why? To us, it looked better. As with any emoji design, while Unicode sets the names of new emojis, it's up to vendors to decide how to implement them. Take the 🤗 hugging face which looks like jazz hands on so many platforms as an example.
Alright @Emojipedia someone forgot how to count 🤣 pic.twitter.com/EGWmIOEP3h

— noah fence (@mattballinger9) February 7, 2018
Above: Many people pointed out that our face has four hearts, contrary to the name.
The origin of this emoji is from Facebook's "in love" face which can be applied to status updates. We felt that the sentiment could be expressed with any number of hearts.


Above: Facebook's "in love face" has three hearts, but ours has four.
This one we're going to leave as it is. The average user isn't too concerned with the name of an emoji when using it, but mostly cares how it looks on their phone and others.
Release
Emojis approved as part of Emoji 11.0 will come to most major operating systems in the second half of 2018. Our latest designs have been released as part of Emojipedia 11.1 and now also appear on the latest Unicode emoji charts.
As with all emojis, each vendor will create their own designs when it comes time to implement and these may or may not resemble sample images used at this time.
---
These are created in an Apple-like style and shown on Emojipedia as in preparation for vendors supplying their own images. These also appear with permission on Unicode's "Recently Added" emoji charts, as the Unicode Consortium itself isn't responsible for creating color samples of new emojis. ↩︎

Related: last year we were fortunate enough to have World Champion Rock Climber Sasha DiGiulian consult on our sample images for the Rock Climber emoji.

↩︎

Then again, maybe all emojis shouldn't be anatomically correct. I have a personal preference for some animals favoring cuteness and legibility over accuracy, but there is a balance to be had. ↩︎