WhatsApp Releases Its Own Emoji Set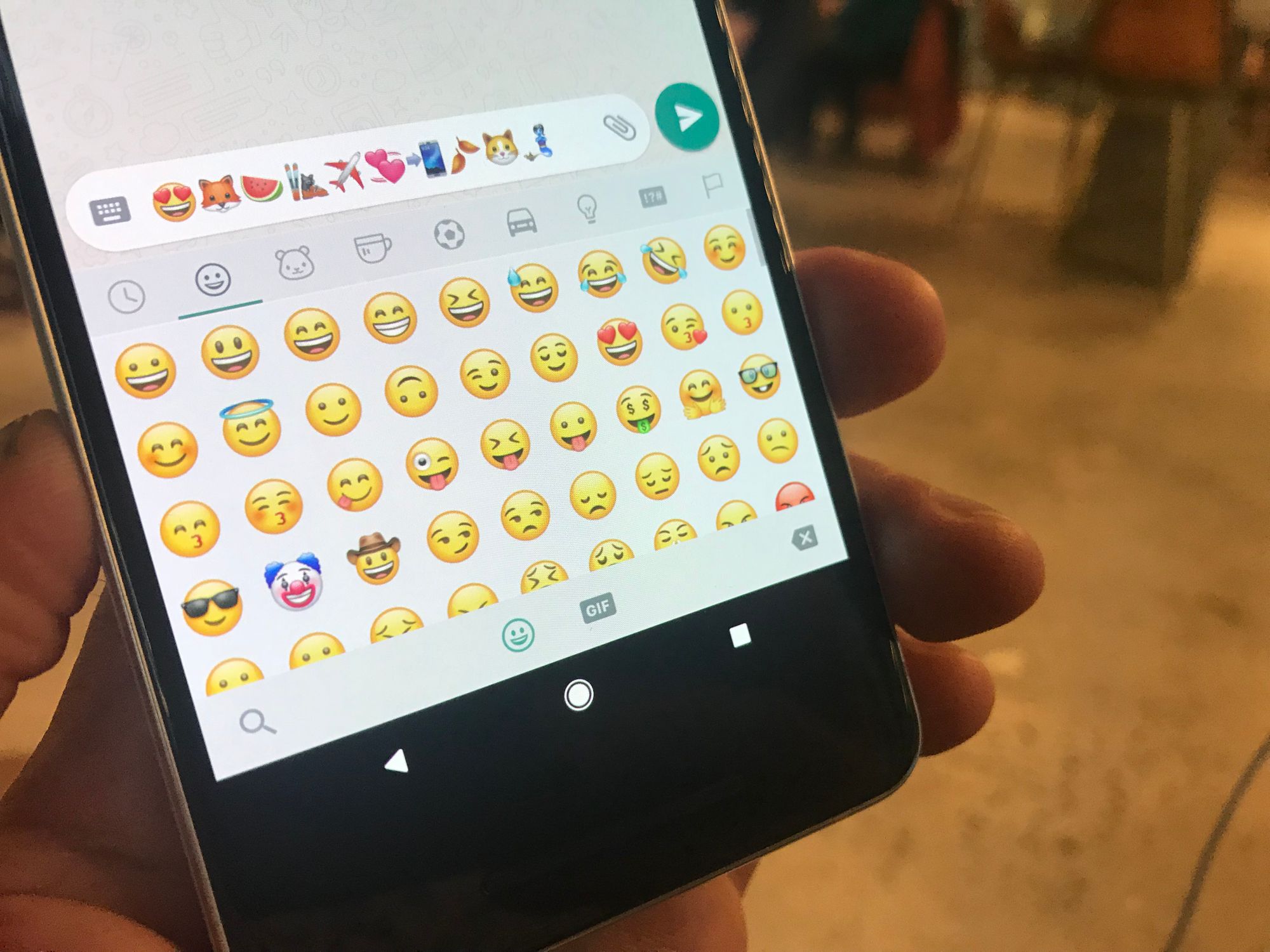 WhatsApp has replaced Apple's emoji set with a custom set of its own which has now rolled out to all Android users.
For years, messaging app WhatsApp has relied upon Apple's emoji set to give users consistent emoji support across iOS, Android, and the web.
Now the situation has changed and WhatsApp has released its own Apple-like emoji set to use on non-iOS platforms.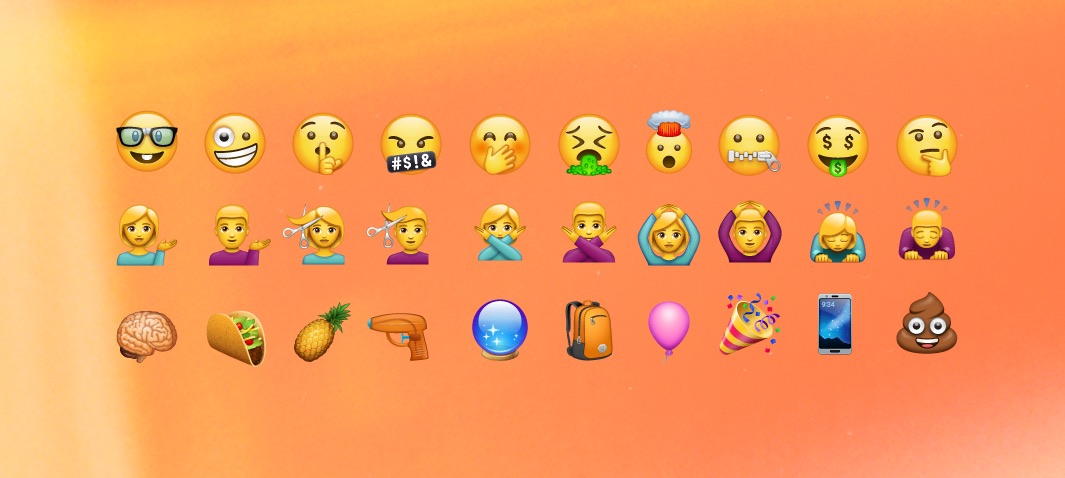 Above: Some of the new WhatsApp emojis now available on Android. Image: WhatsApp / Emojipedia Composite.
While at first glance this might appear to be unchanged from the previous Apple emojis, if you look closer it become clear that this is a unique set (albeit heavily inspired by the Apple Color Emoji font).
The impression one gets is that the rules were:
Make it like Apple's emojis - don't stray too far
Improve the designs if or when possible
By those metrics, I'd say this does a formidable job. The designs are immediately familiar, but unique touches have been placed throughout the set.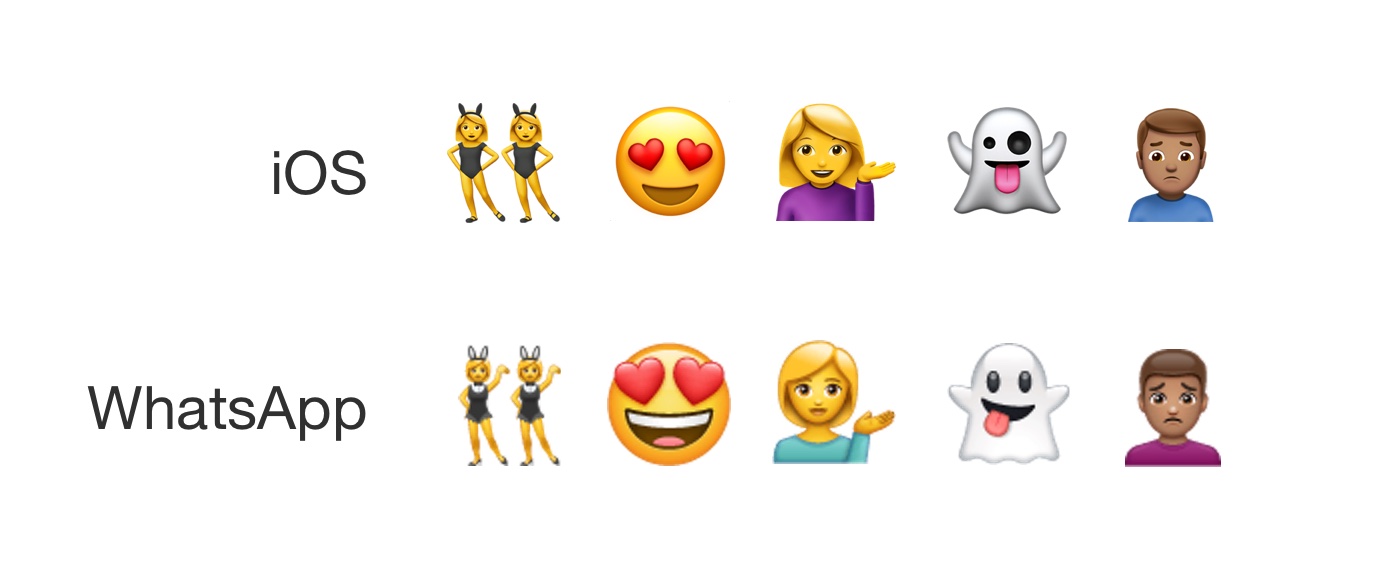 Above: A closer look shows there are differences between emojis in iOS and WhatsApp. Image: Apple and WhatsApp / Emojipedia Composite
There's a decent chance that many users won't even notice this change, which may be part of the plan.
The smiley characters do look very similar, but arguably these do leave the least room to for improvement if attempting to keep the glossy Apple-like style.
Some nice improvements include 😍 Smiling Face With Heart-Eyes where the hearts extrude from the face, and the overflowing tears in 😭 Loudly Crying Face.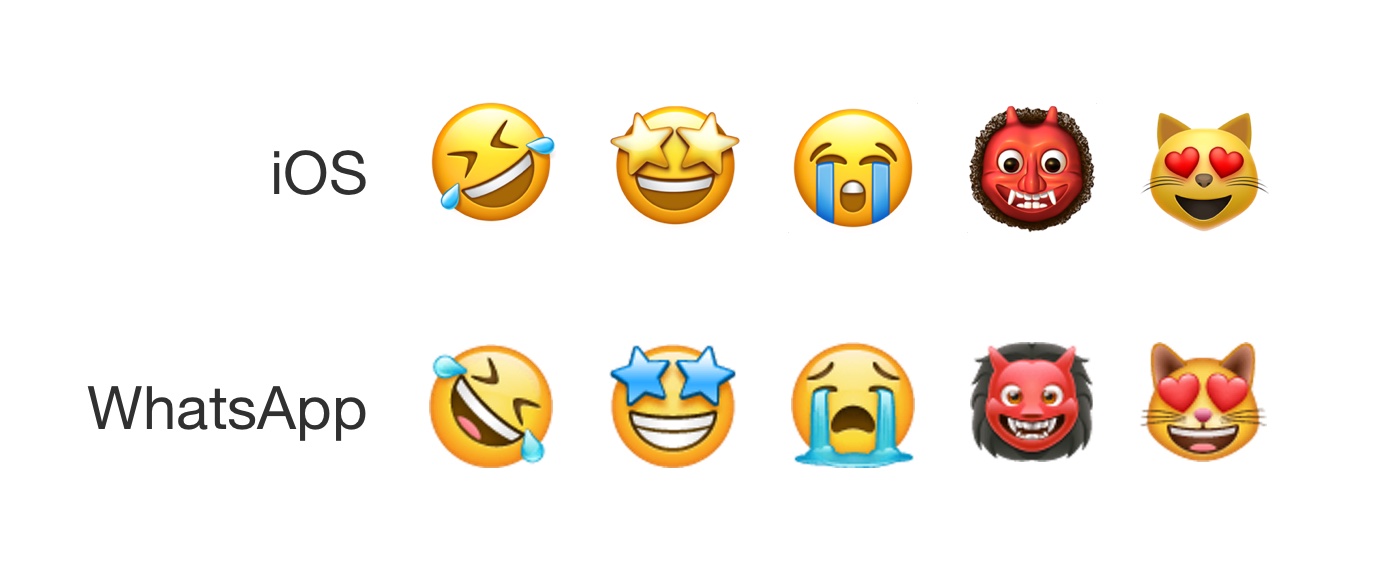 Above: Comparison of smileys on iOS and WhatsApp. Image: Apple and WhatsApp / Emojipedia composite.
Humans, too, are heavily inspired by Apple's people. These aren't identical designs, but they are quickly recognizable as very similar people.
👨‍🎤 Man Singer and 👩‍🎤 Woman Singer are some of the people that have changed the most. Not attempting a Bowie-lookalike character, WhatsApp shows these as more generic rock-stars.[1]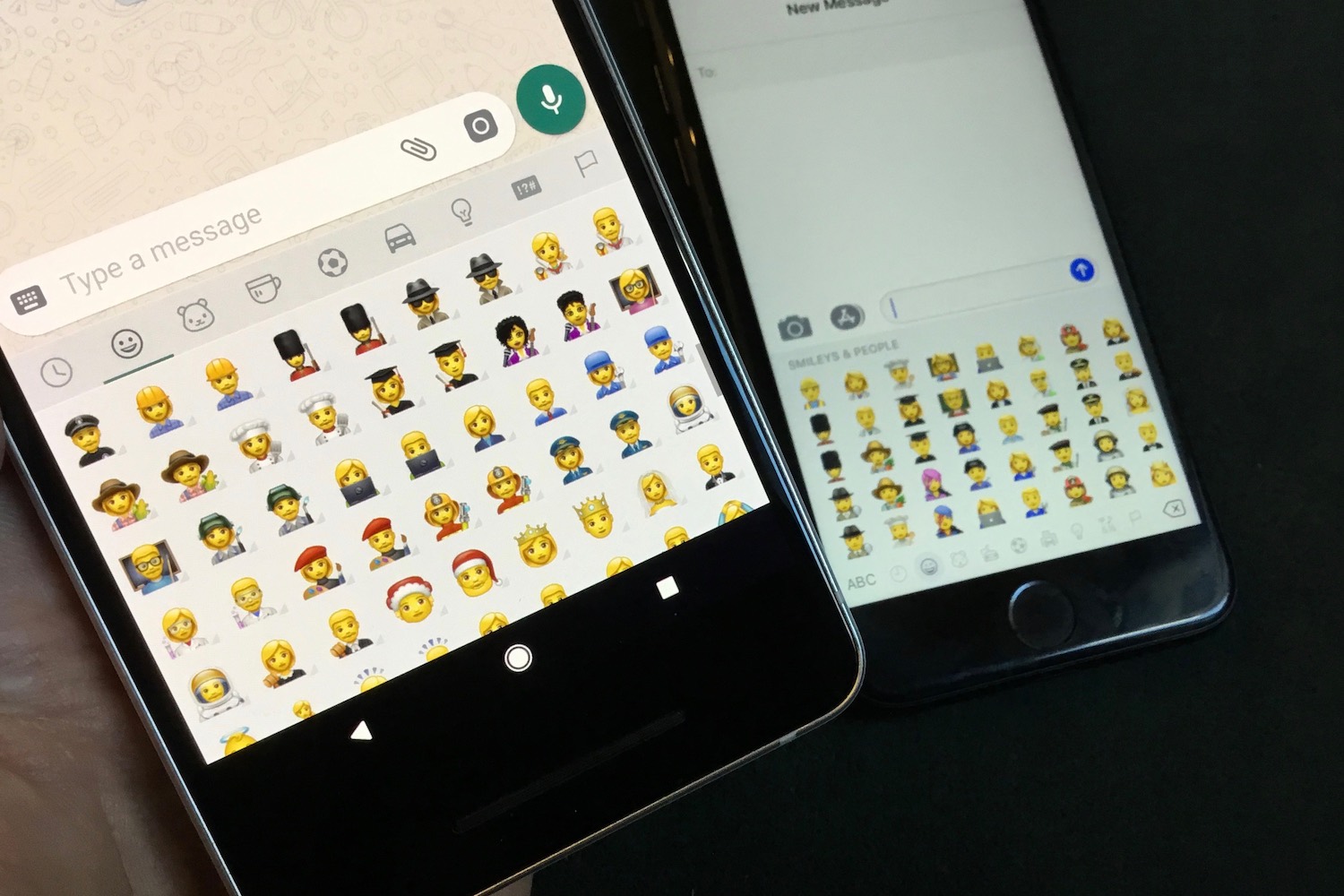 Above: A Google Pixel 2 phone showing the latest WhatsApp emojis compared to an iPhone with native iOS emojis. Photo: Jeremy Burge / Emojipedia.
Designs differ more in the objects, foods, and other non-smiley categories.
🔫 Pistol remains a toy[2] but is orange, there's two eggs in the pan, and computers and phones don't carry the Apple branding.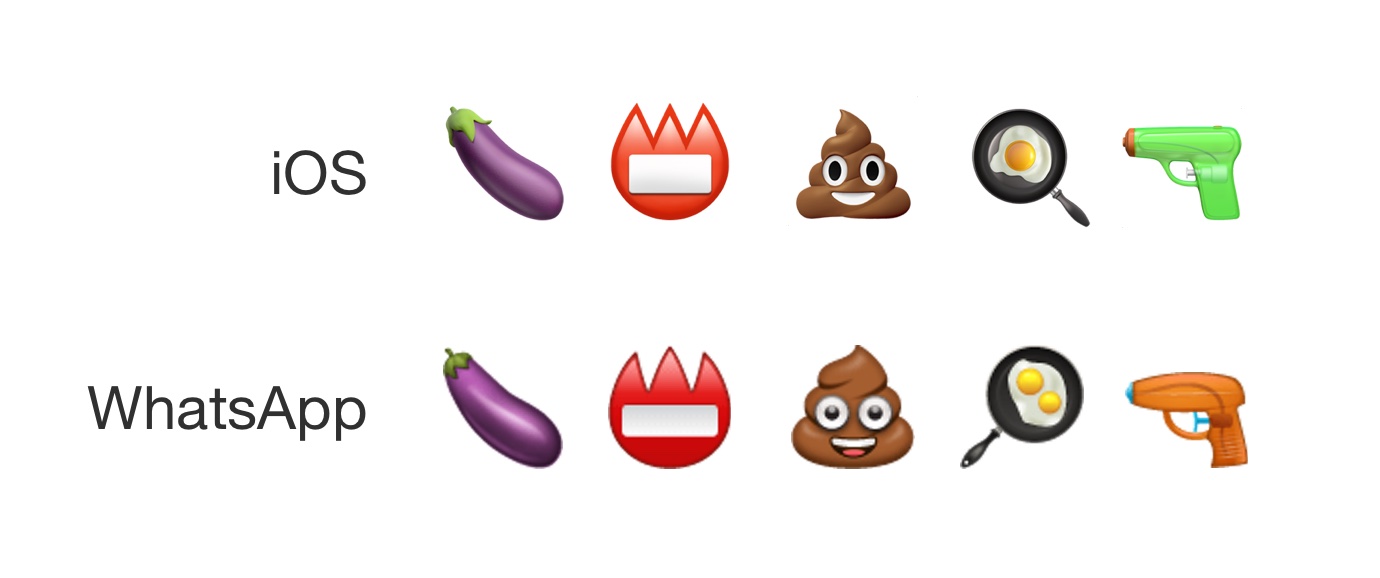 Above: Some emojis are closer to Apple's than others. Image: Apple and WhatsApp / Emojipedia composite.
This release was first tested in beta a few weeks back, when only a small subset of Apple's new emojis for 2017 had been seen.
Fantasy characters from Emoji 5.0 would have been designed prior to most Apple's iOS 11.1 set being shown to the public, and thus aren't all that similar to Apple's designs.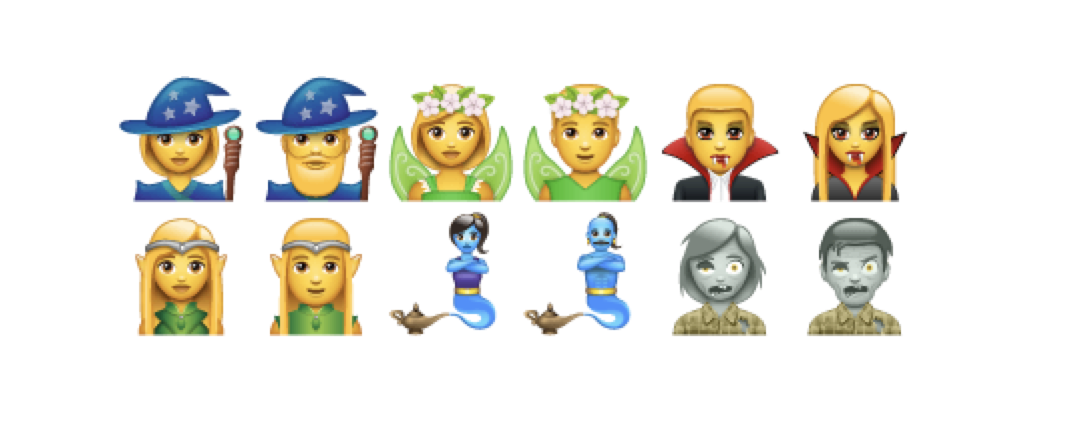 Above: New fantasy emojis in WhatsApp. Image: WhatsApp / Emojipedia composite.
Animals
Animal designs are cute, as they should be. Note that some of the new additions include 🦒 Giraffe, 🦔 Hedgehog and 🦖 T-Rex.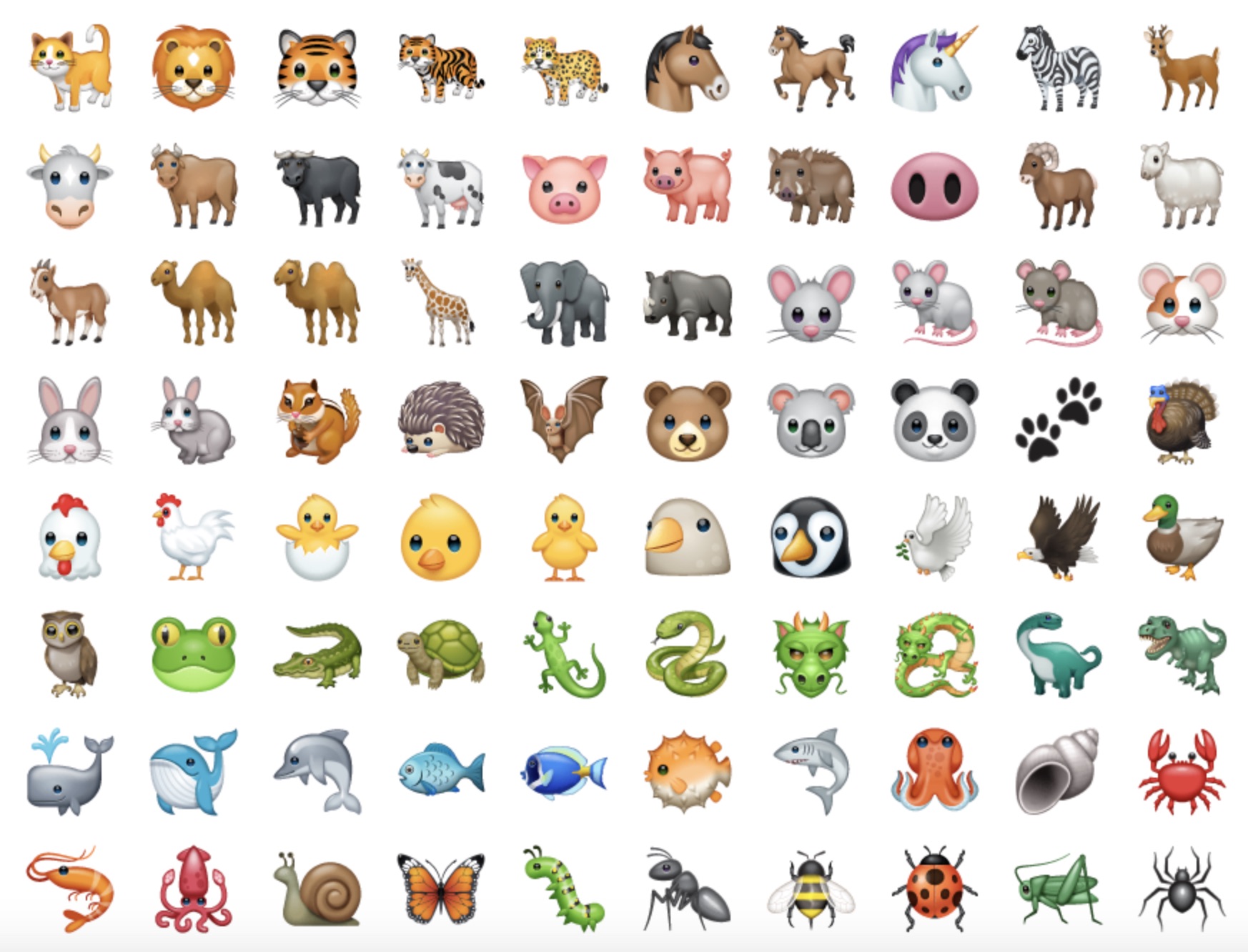 Food and Drink
The food and drink items all look delicious[3] and support is added for new 2017 emojis such as 🥤 Cup With Straw, 🥧 Pie, 🥡 Takeout Box and 🥫 Canned Food.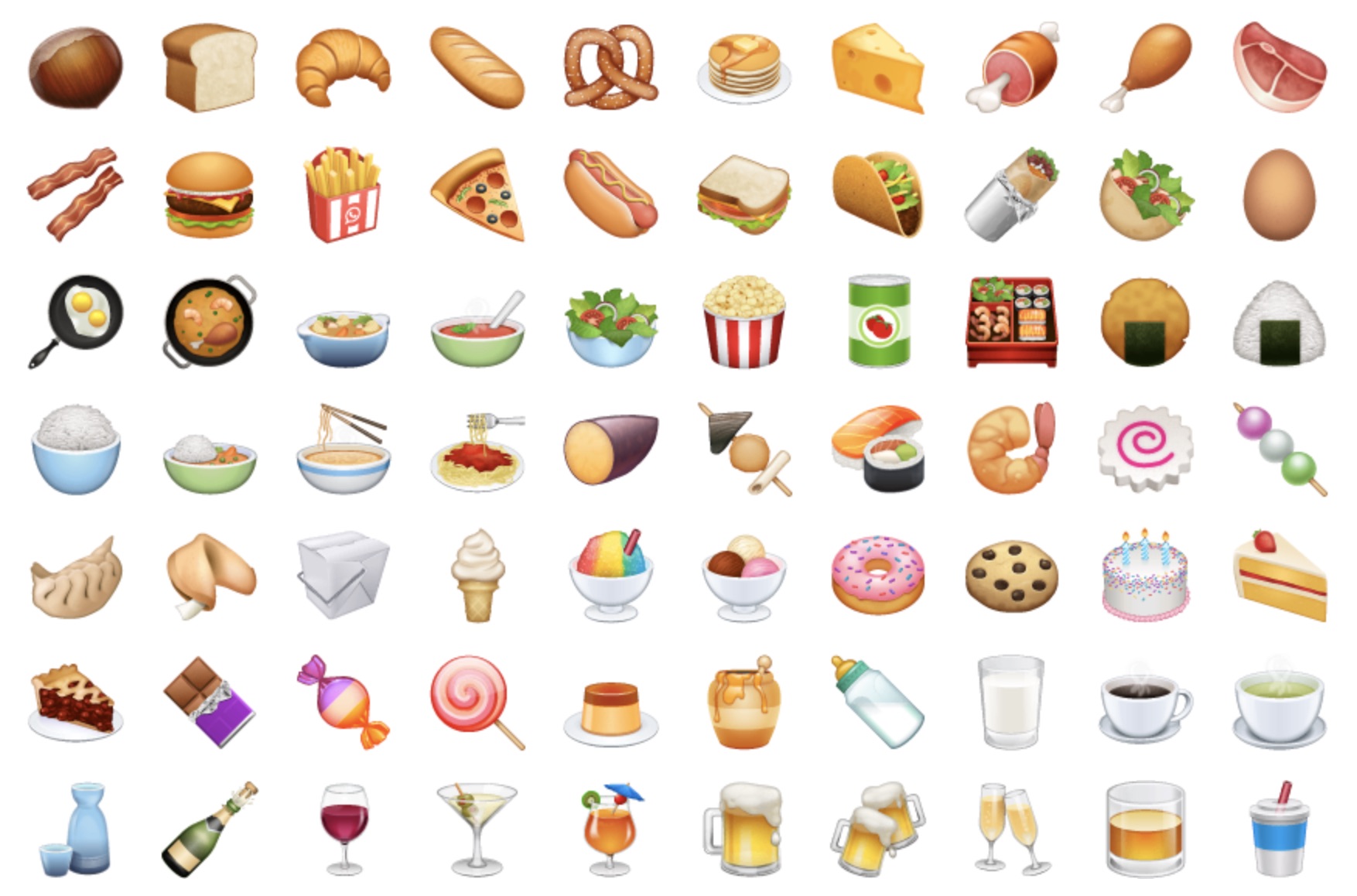 Release
These emojis are now available on Android versions of WhatsApp version 2.17.386 and above. WhatsApp web still uses Apple emojis at the time of writing.
We've reached out to WhatsApp to confirm if or when this set might come to iOS or the web, and have not heard back at tht time of writing.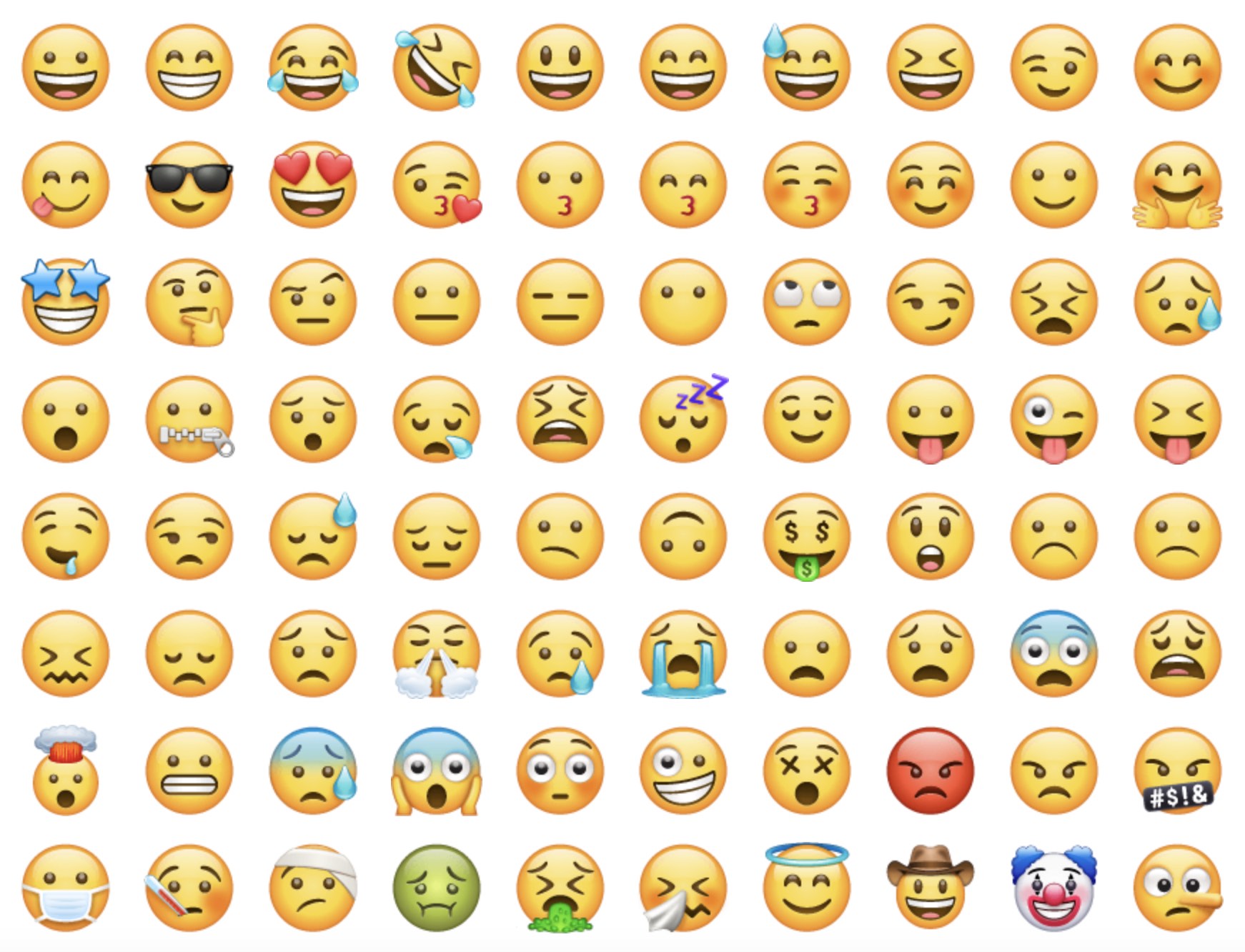 Above: Smileys in WhatsApp for Android. Image: WhatsApp / Emojipedia composite.
---