Twemoji 2.5 Emoji Changelog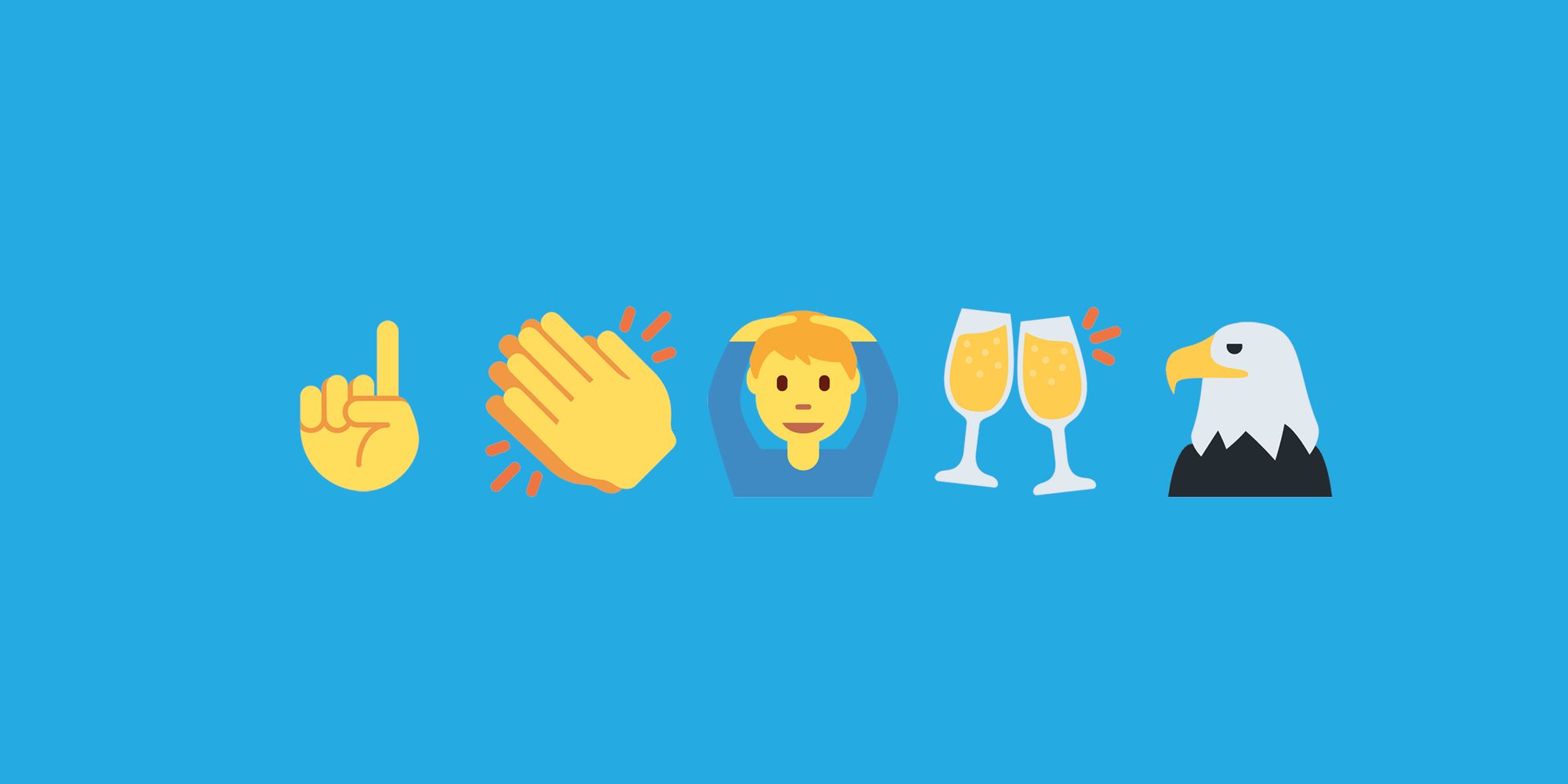 Twitter has today released an update to their Twemoji emoji set. This update adds no new emojis, but does change the appearance of a number of designs.
Versioned as Twemoji 2.5, this release brings a number of emojis closer to the designs used on other platforms.
A number of changes implemented today relate to the direction an emoji faces or the colors used in a design.
Changed
👏 Clapping Hands has more impact with extra, darker marks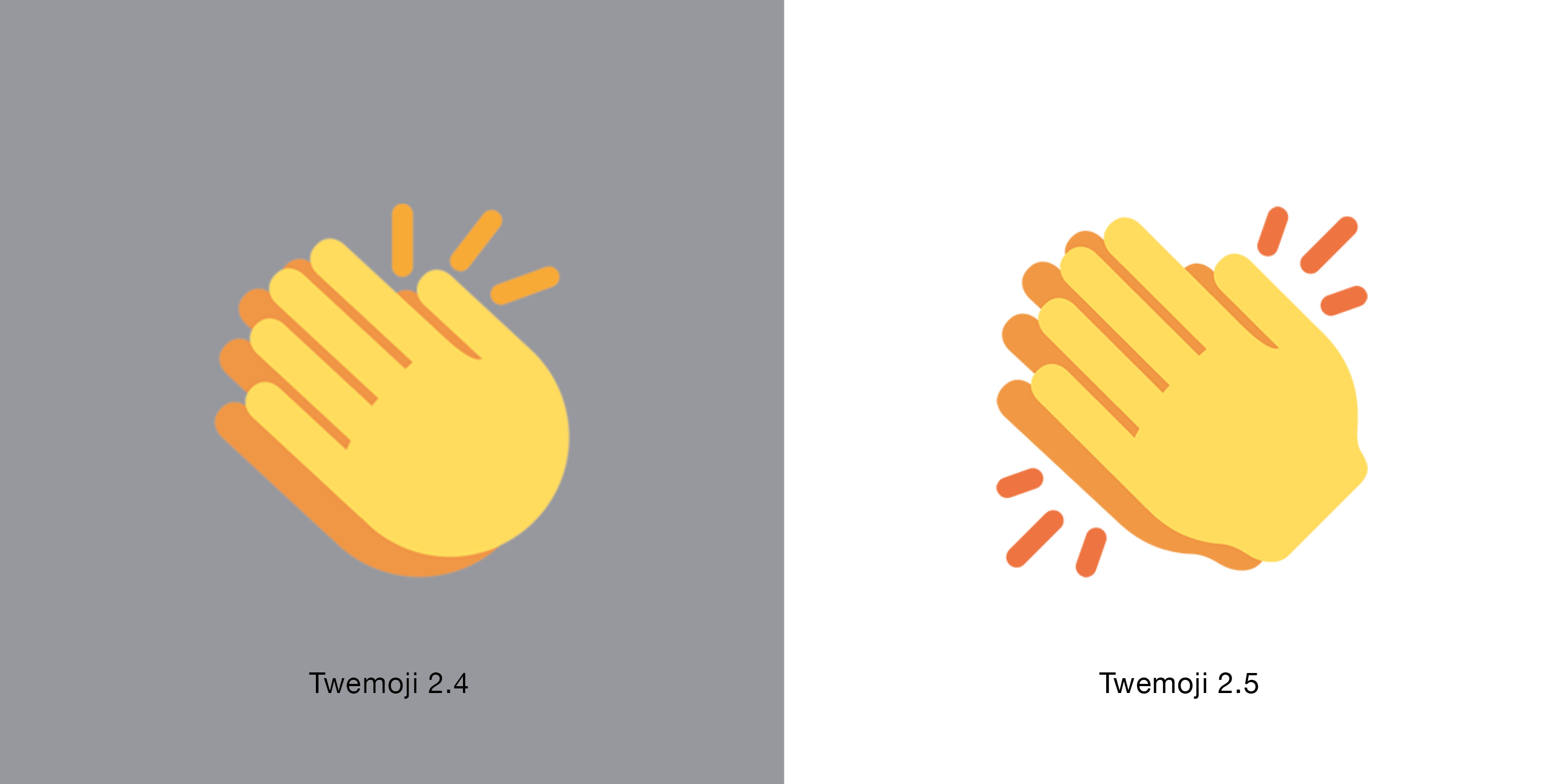 💘 Heart With Arrow now points upward, better reflecting the direction shown on other platforms.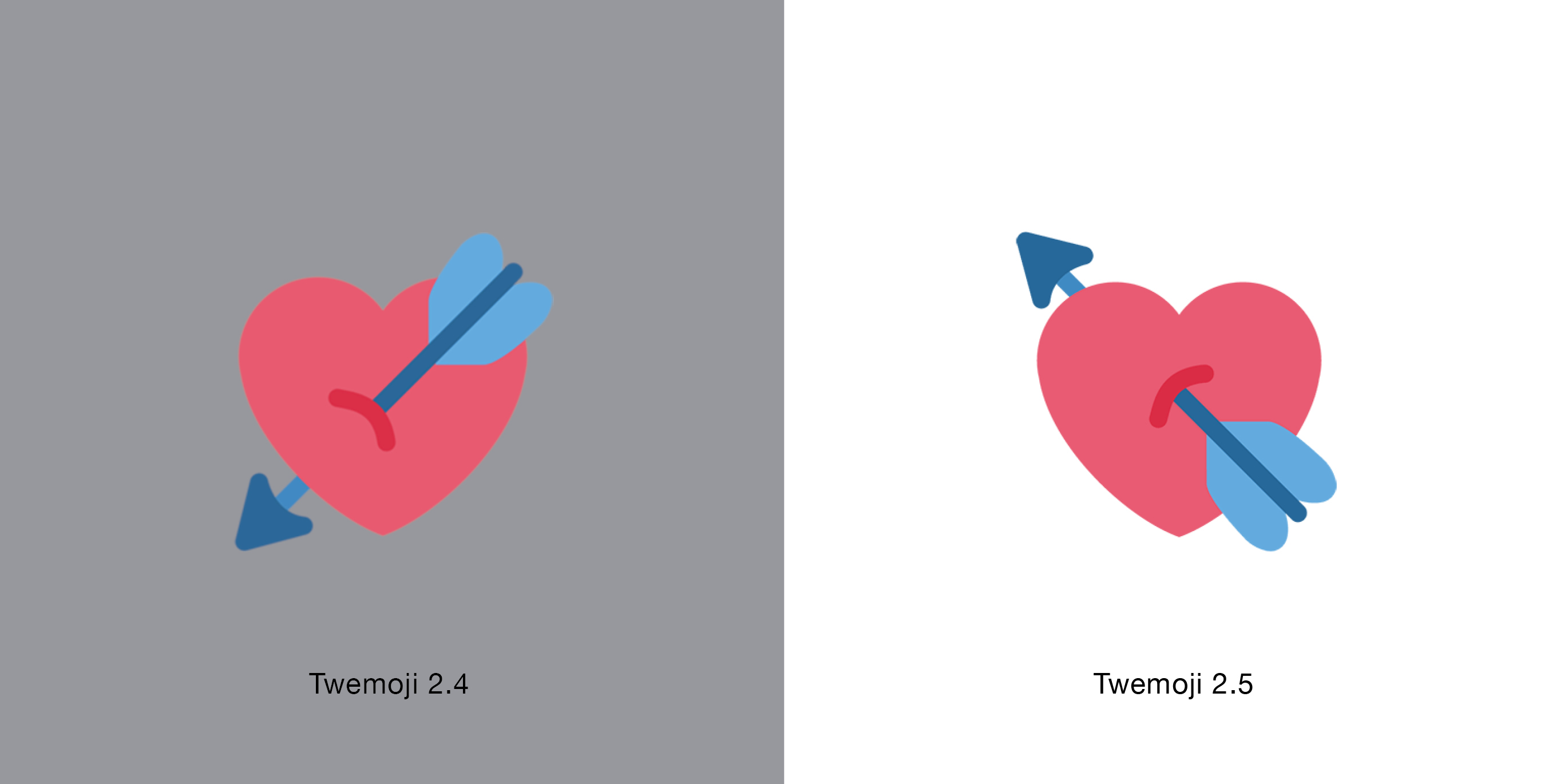 👑 Crown appears more grandiose with three coloured jewels, adornments and a double circlet.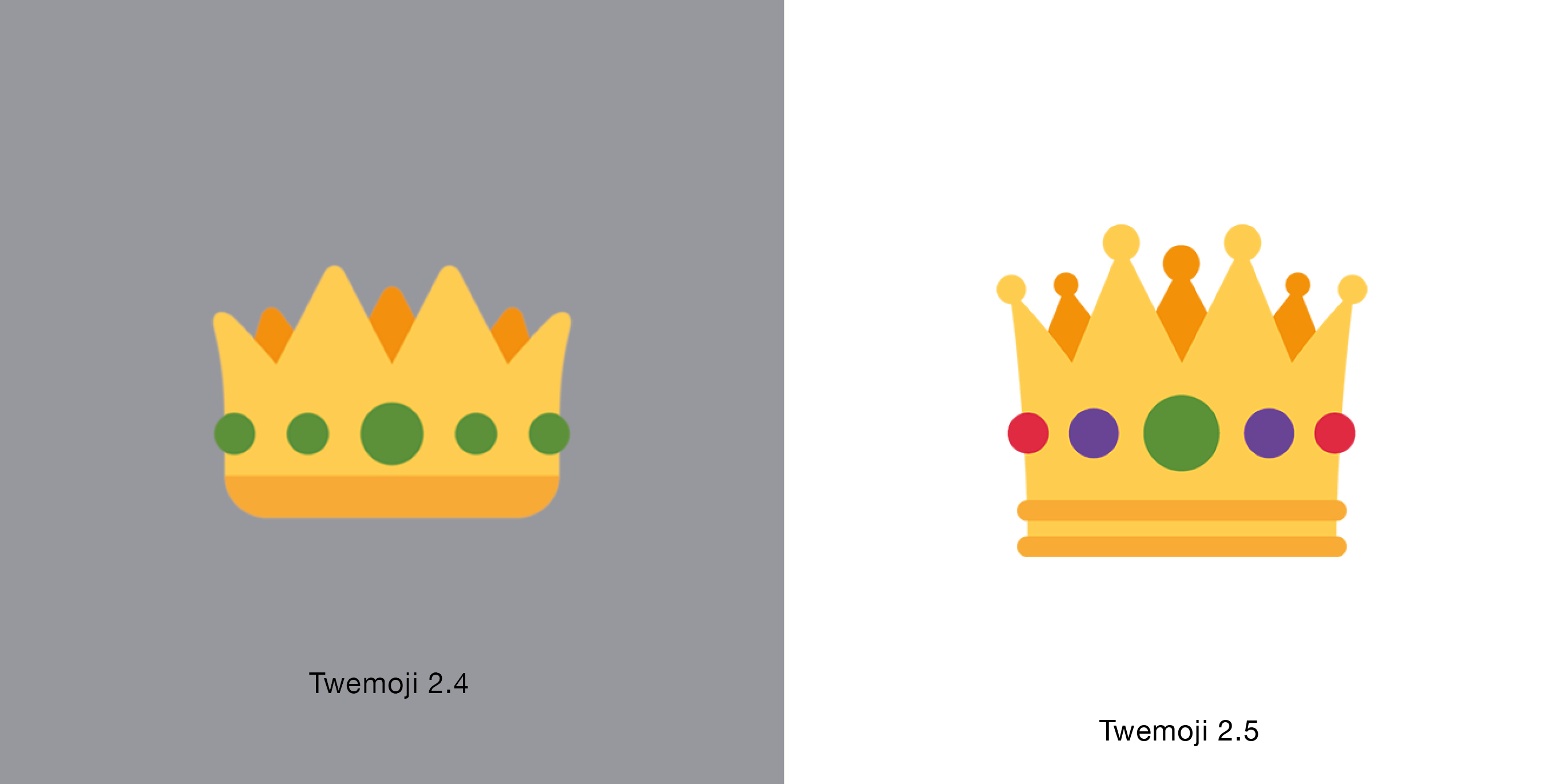 🚨 Police Cars Revolving Light is taller, with an eight pointed star in a circle for startling urgency.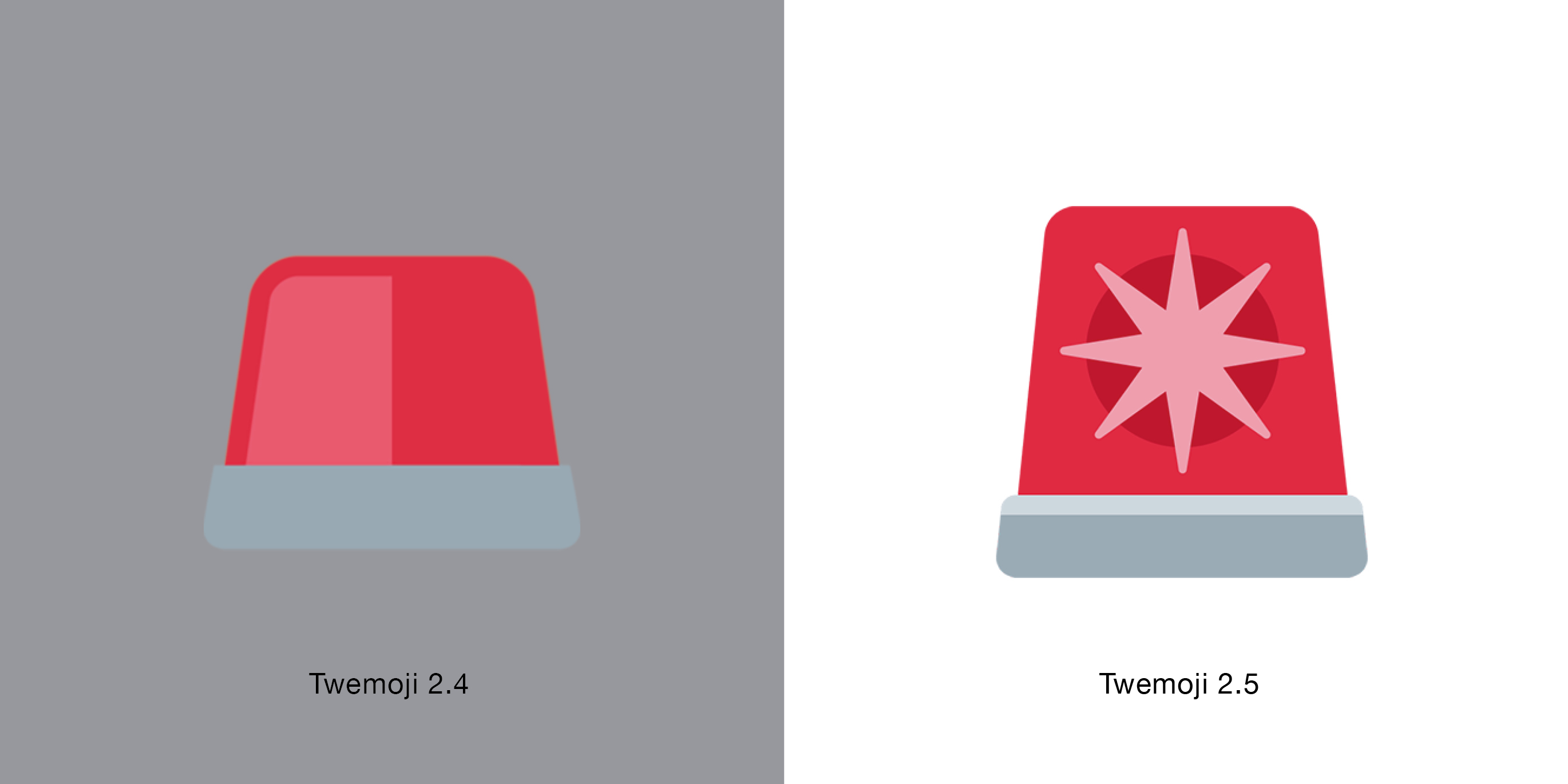 🦅 Eagle now faces left, matching all other platforms.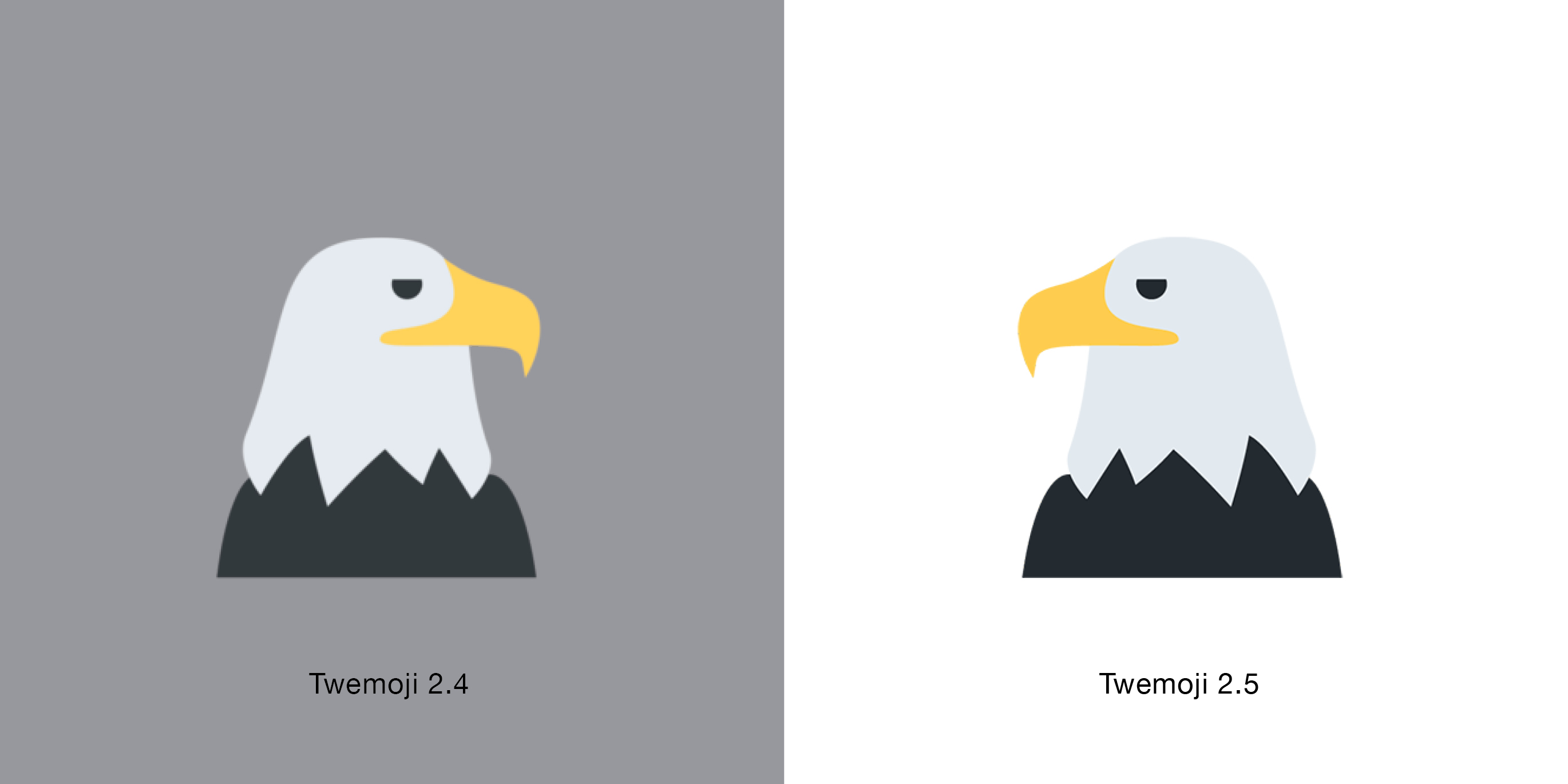 ☝️ Index Pointing Up is more sharply focused and points directly up instead of up and (ever-so-slightly) to the right.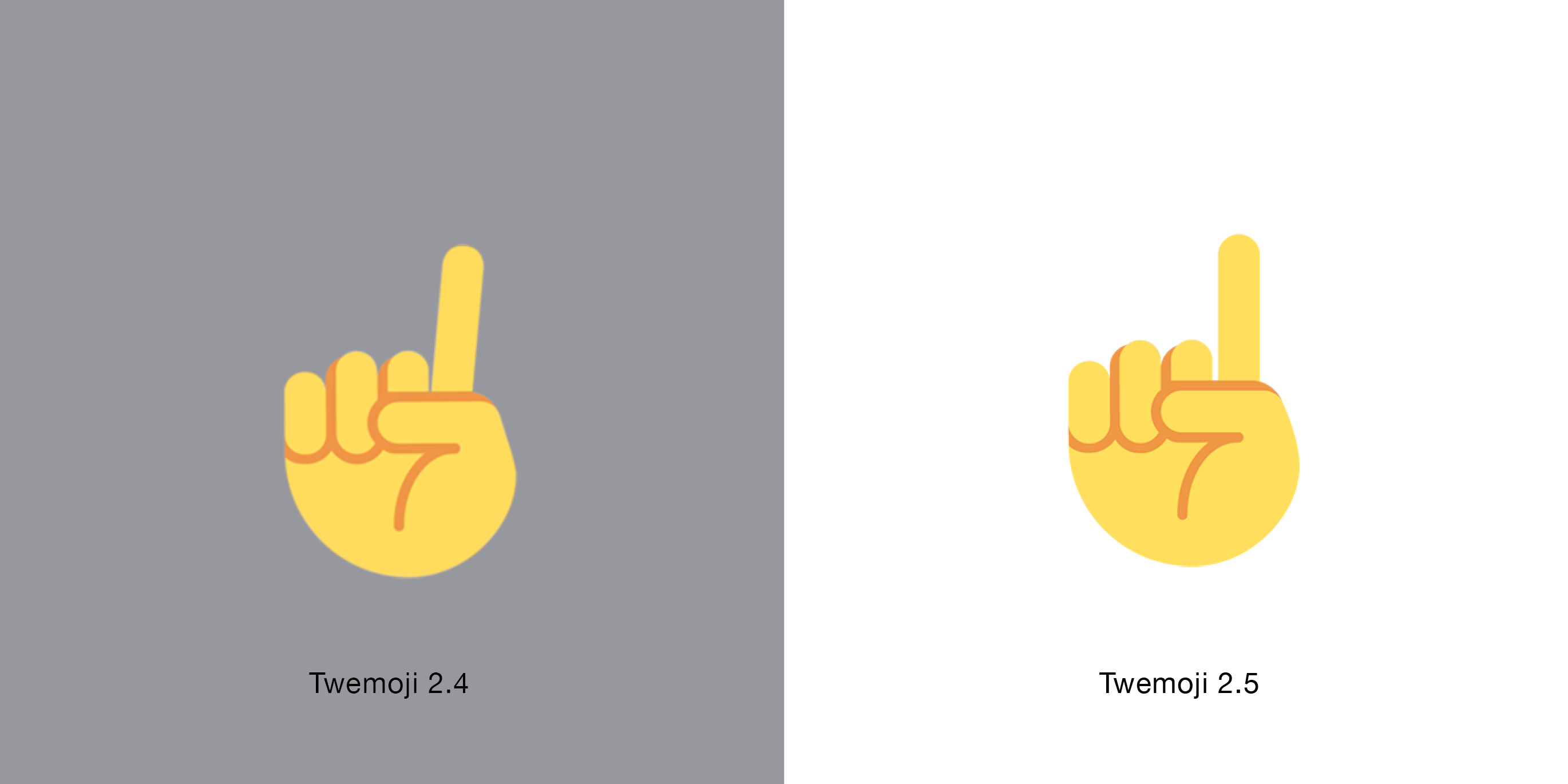 🥂 Clinking Glasses now appears more generous and sober, full of sparkling wine.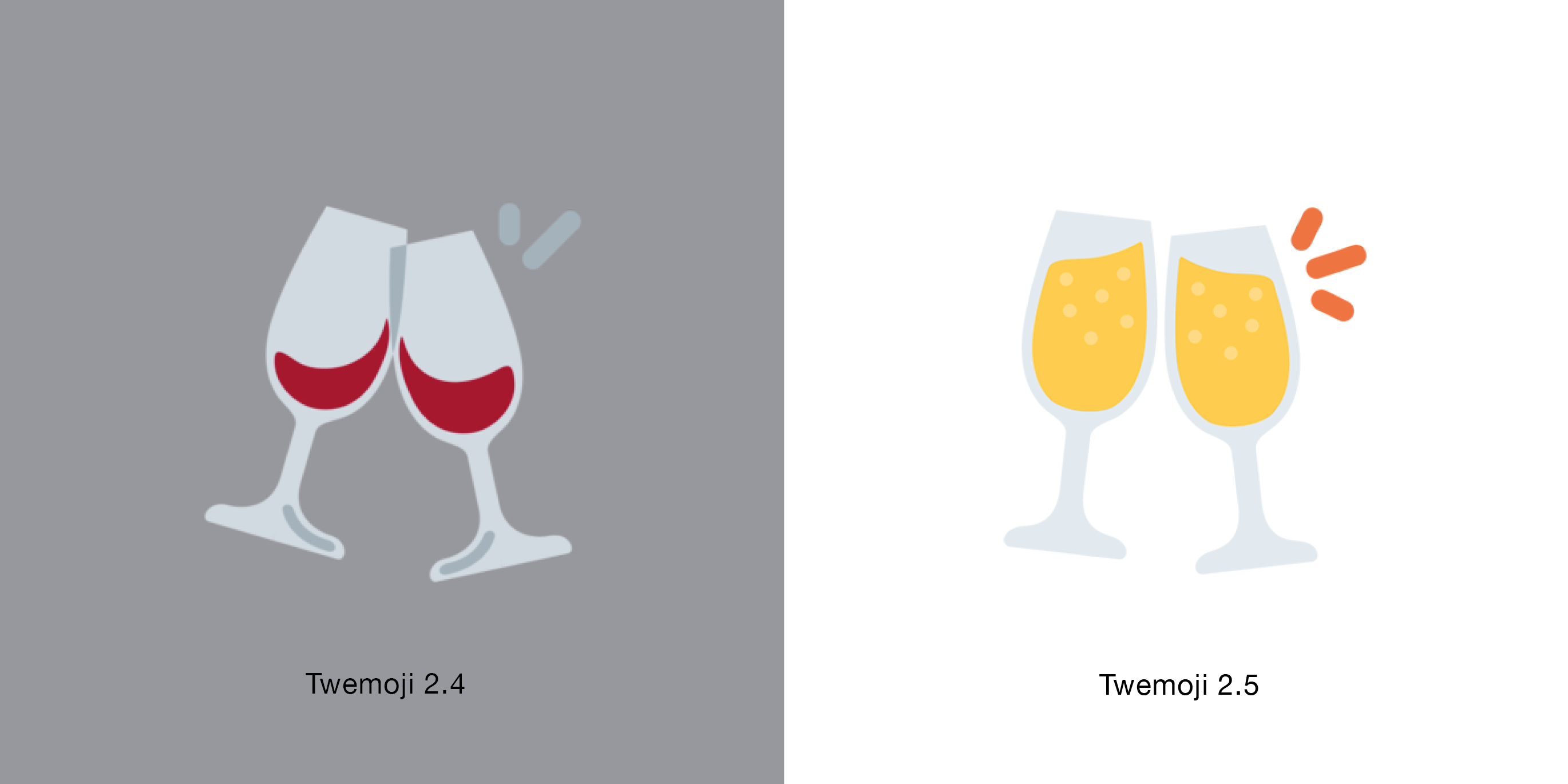 More subtle changes:
Release
Twemoji 2.5 begins rolling out today for all users of the Twitter website, Twitter mobile site, and Tweetdeck. The same updates will also come to the Twemoji Open Source project in the near future.