Tony Hawk's Car Gets Emoji Upgrade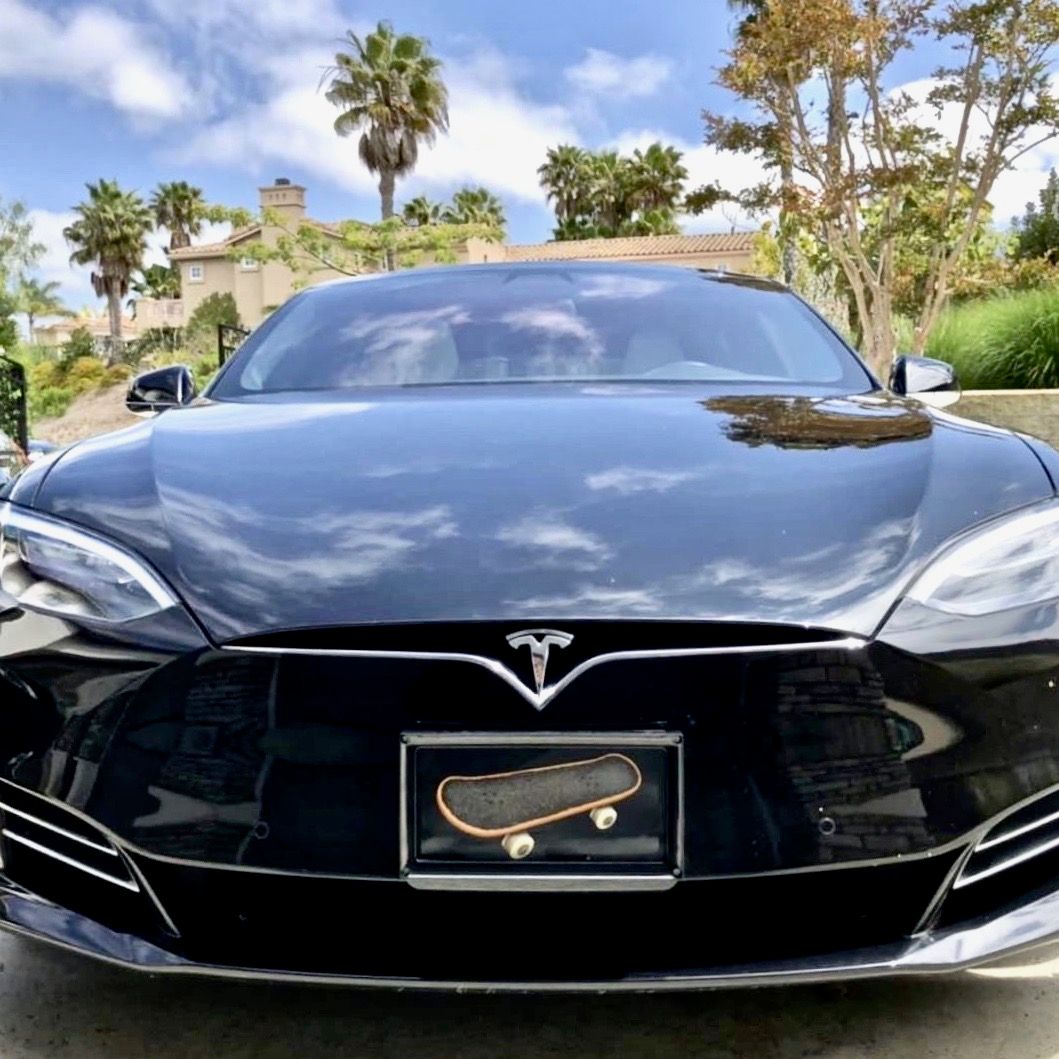 Tony Hawk, professional skateboarder and beloved video game character, is a bit easier to spot in the real world now thanks to a new set of plates on his car.
Originally posted on Hawk's Instagram story, photos show his front license plate featuring the forthcoming skateboard emoji.
👏 If you see these skateboard emoji plates around town, be aware you're in the presence of @tonyhawk 👌 🌴 🚘 pic.twitter.com/iyiGJ1szuH

— Emojipedia 📙 (@Emojipedia) May 17, 2018
The backstory here is that Emojipedia's original skateboard design was considered a bit too retro, and so a new design was created with Hawk's input.
We based the updated design on Hawk's own skateboard with distinctive 60mm wheels.[1]
New and improved skateboard emoji. I sent @jeremyburge & @mindfad a photo of my actual board, so I'll take the blame if the wheels look big...
No shame in my 60mm game pic.twitter.com/jUMVTr21lL

— Tony Hawk (@tonyhawk) February 19, 2018
For a man who clearly enjoys technology as well as skateboarding, it seems only fitting that his Tesla plates are already Emoji 11.0 compatible.
Major vendors such as Apple, Google and Microsoft are expected to support the skateboard emoji - and all the others from Emoji 11.0 - in the second half of 2018. No release dates have been announced at the time of writing.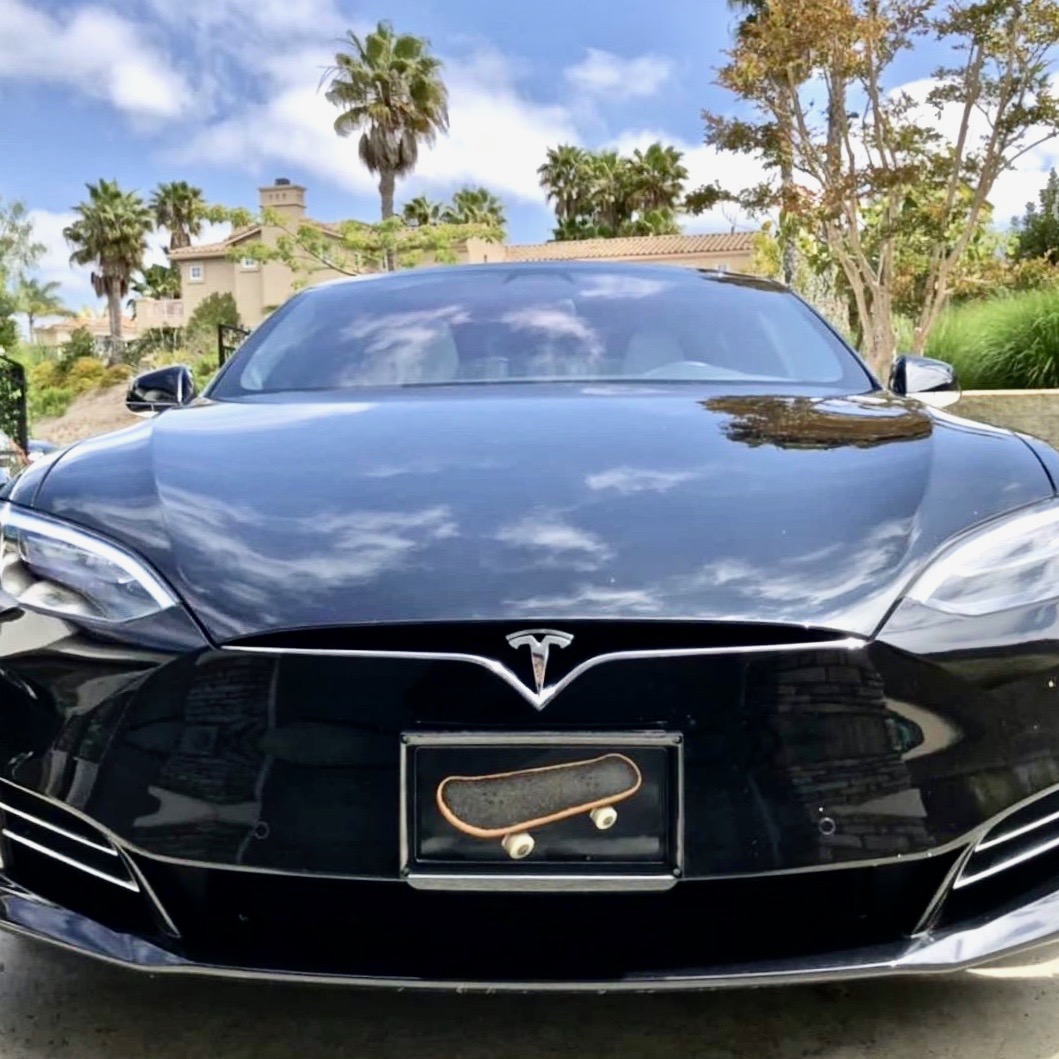 Above: Tony Hawk's car sporting a skateboard emoji (modelled after his own board) on the front. Photo: Tony Hawk.
---
Other sample images we updated at the same time included the lobster and DNA. Final designs will be created by each vendor. Emojipedia Sample Images are for illustrative purposes only. ↩︎