Samsung Galaxy S7 Emoji Changelog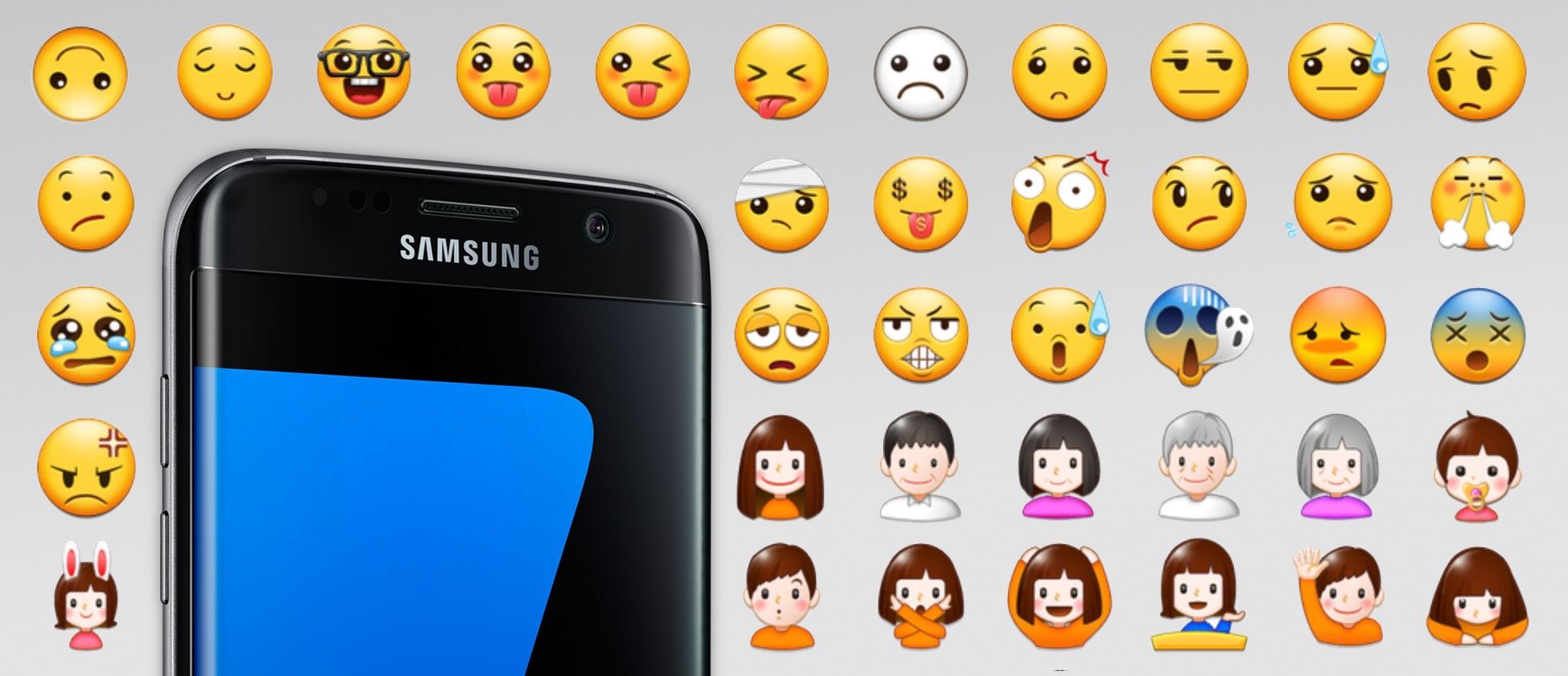 Samsung's Galaxy S7, announced at Mobile World Congress this week, comes with 159 new emojis and a number of additional emoji font changes.
These emoji changes are the first from Samsung since the release of the Galaxy S5 in 2014[1].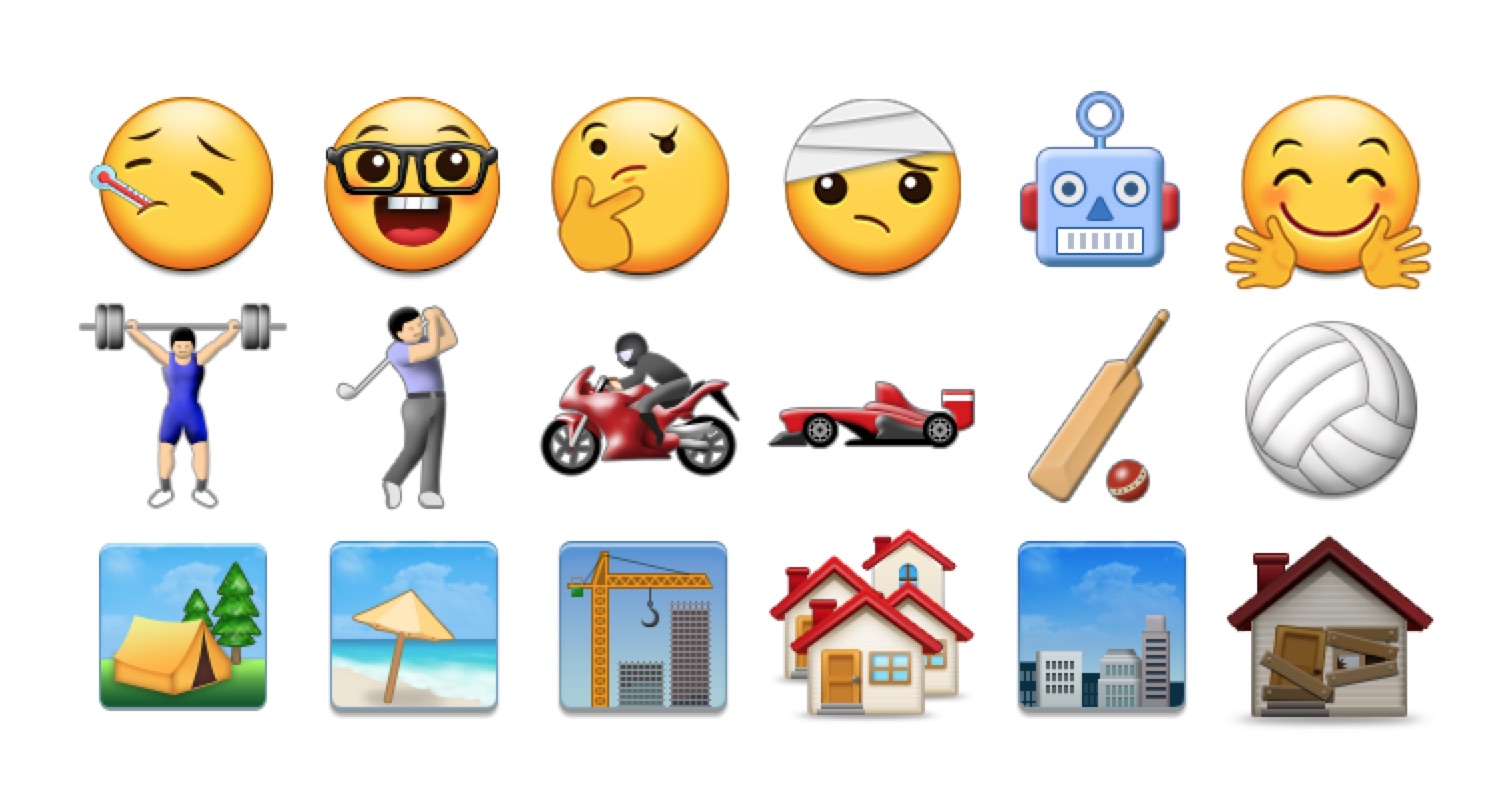 Above: Some of the new emojis on Samsung Galaxy S7.
The bulk of the additions come from Unicode 7.0 and Unicode 8.0 releases, but as with other platforms, some earlier Unicode characters retro-actively blessed with emoji status are also included.
New Faces
New emoji faces include popular additions such as upside-down face and thinking face.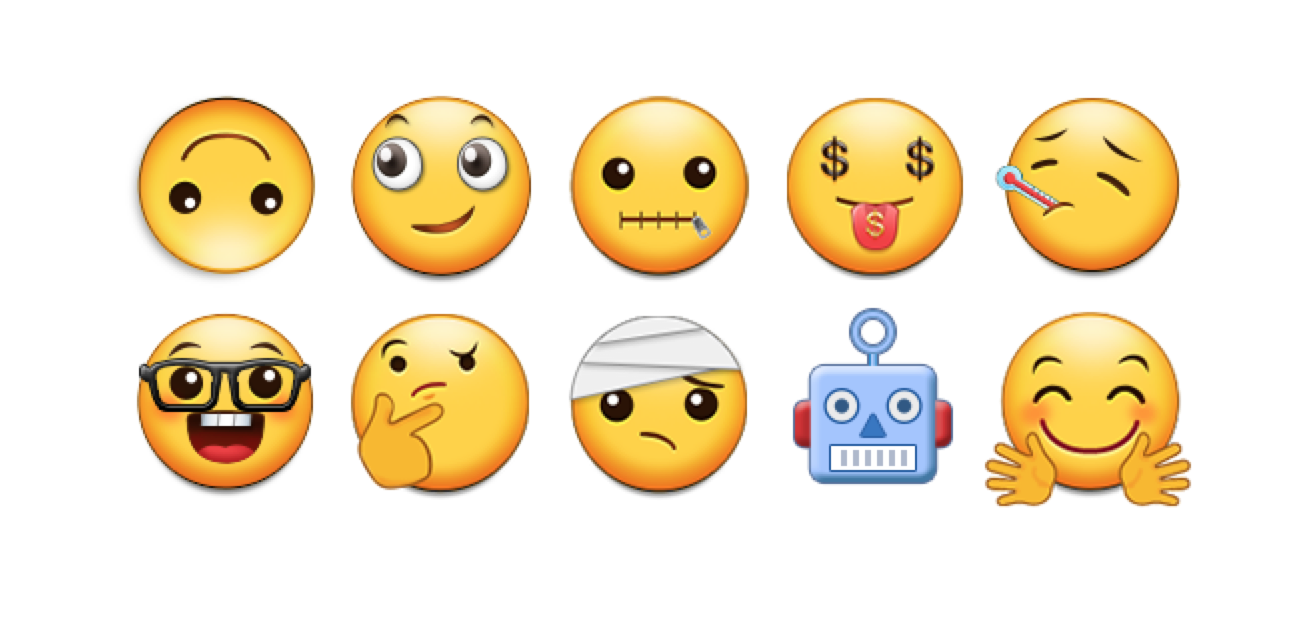 Above: New emoji faces on Galaxy S7.
The excitable expression on the nerd face is a pleasant change from the buck-toothed versions on other platforms. The money-mouth faced missed an opportunity to have the tongue display a banknote.
The full list of new faces is as follows:
One new emoji that completely misses the mark is the face with rolling eyes. This can be found happily glancing to the side in Samsung's artwork, instead of conveying disdain or contempt like it should. Expect confusion.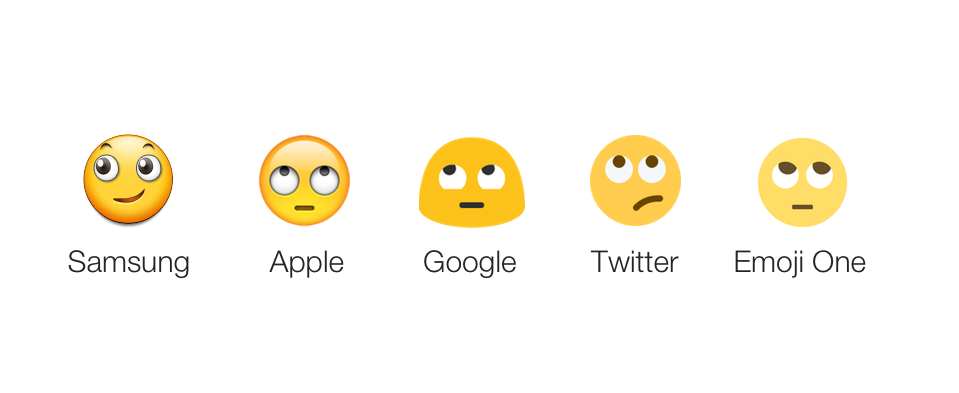 Samsung already supported some Unicode 7 faces as of the Galaxy S5, which included the slightly smiling face and slightly frowning face.
Gestures
Four new gestures include:
Animals and Nature
Lion, unicorn, chipmunk, and turkey lead the list of new animals coming to Samsung devices:


Above: New animal emojis on Galaxy S7.
In total, nine new animals are available, if we can count the spider web, that is.
New weather additions support a range of conditions from tornadoes to snow. The latest additions include:
The Wind Blowing Face emoji is generally shown as a mother nature character on other platforms, but appears as a cloud-with-face here.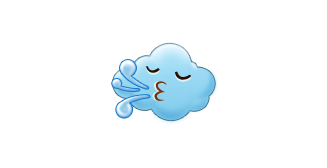 Above: A new take on the wind blowing face emoji.
Activities
Generally sports, but activities can also include non-sporting endeavours such as music and video games. And levitating.

There are plenty of additions to choose from here. Hockey (ice and field), and volleyball were easily amongst the most requested of Emojipedia in 2015. What's new:
Food and Drink
Eight new food and drink related items come with this update. These are:
Objects
Objects are a mixed bag, with a decent chunk including older technology items approved in Unicode 7:

Other objects that may see a reasonable level of use include shopping bags, bed, couch and candle.

Full list of new objects:
We could start a gallery with the variety of pictures in frames across each platform.


Above: 🖼 Frame With Picture shown L—R: Apple, Google, Samsung, LG, Twitter, Emoji One.
Travel and Places
New religious buildings come to the Galaxy emoji set including the mosque and synagogue. These sit alongside the previously-supported church.

In addition, new scenes such as a desert island, stadium, and snow-capped mountain are now included. Full list:
Symbols
Samsung had done a pretty good job in prior releases in supporting a range of symbols with emoji presentation.
Many that Apple first supported in iOS 9.1 or Google in Android 6.0.1 were already included on the Galaxy series back in 2013.
Here's what's new:
Changed
🎌 Crossed Flags now displays Korean flags instead of Japanese flags: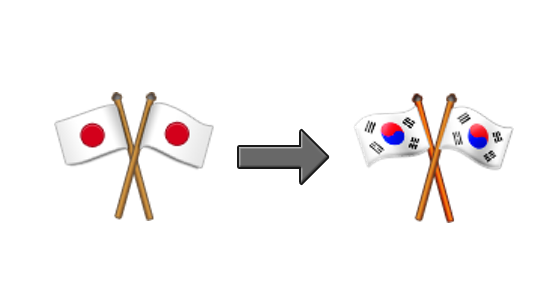 ✂️ Scissors now have black handles instead of blue: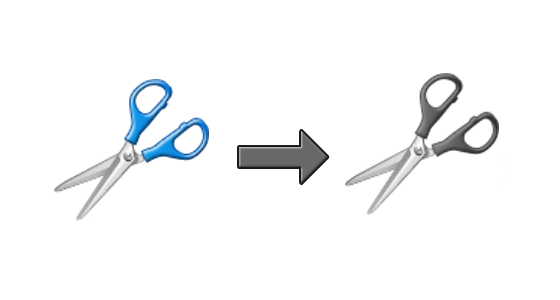 👄 Mouth has ever so slightly less pursed lips: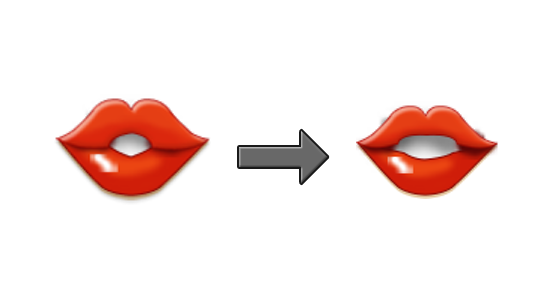 🙂 Slightly Smiling Face is now less crazed: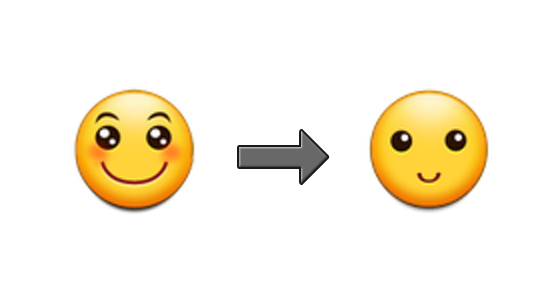 Missing
Some notable emoji features are missing from this update.
In a move that reflect Google's recent Android 6.0.1 emoji update, this release from Samsung does not include emoji modifiers for diverse skin tones.
A key difference between Samsung and Google's implementations is that Google has followed Unicode guidelines which recommend a yellow or "non-human" default skin tone for human-looking characters.
Samsung makes everyone white except the police officer and dancer[2].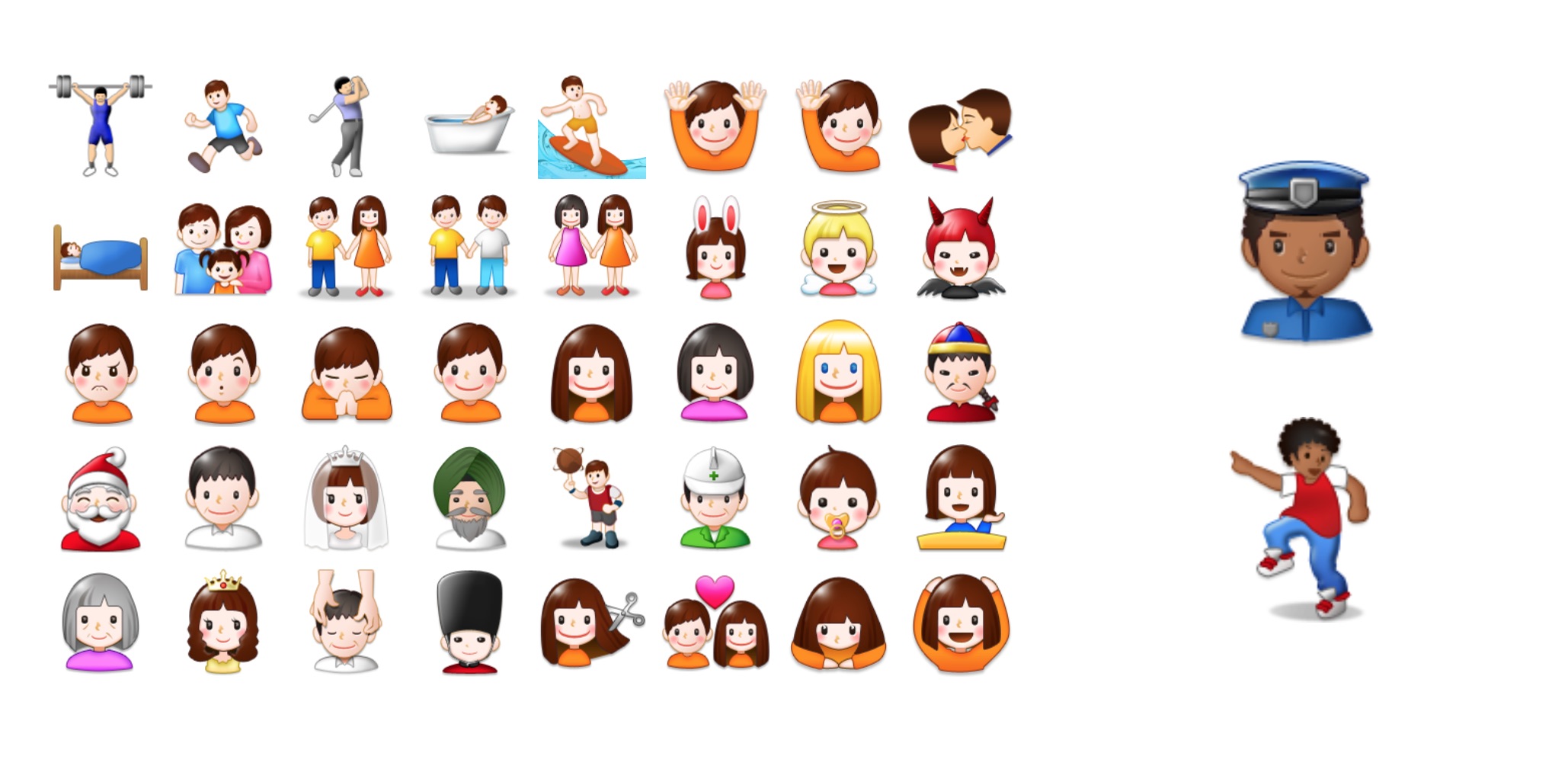 Above: Galaxy S7 doesn't support modifiers for skin tone.
I asked Samsung whether the lack of diverse emoji support was a choice or oversight and have yet to hear back at the time of publishing.
Also missing from emoji font on the Galaxy S7:
Availability
This emoji update is available for users of the Galaxy S7 as well as Samsung devices that are eligible for the Android 6.0.1 Marshmallow update[3].
Galaxy S7 pre-orders should start arriving from March 8, 2016.
See the full Galaxy S7 emoji list, or view the new emojis in this video:
---
---
The Galaxy S6 released a year later in 2015 did not have any emoji changes. ↩︎

Even more strange, both of these emojis used to be white on the Galaxy S4: White Police Officer, White Dancer. Then again, this was at the same time that all of Apple's emojis were white, so perhaps this early attempt at emoji diversity was better than none? ↩︎