Microsoft Teams' 3D Fluent Emojis
Today, ahead of World Emoji Day 2022, Emojipedia now includes the animated 3D Fluent emoji designs found within Microsoft Teams.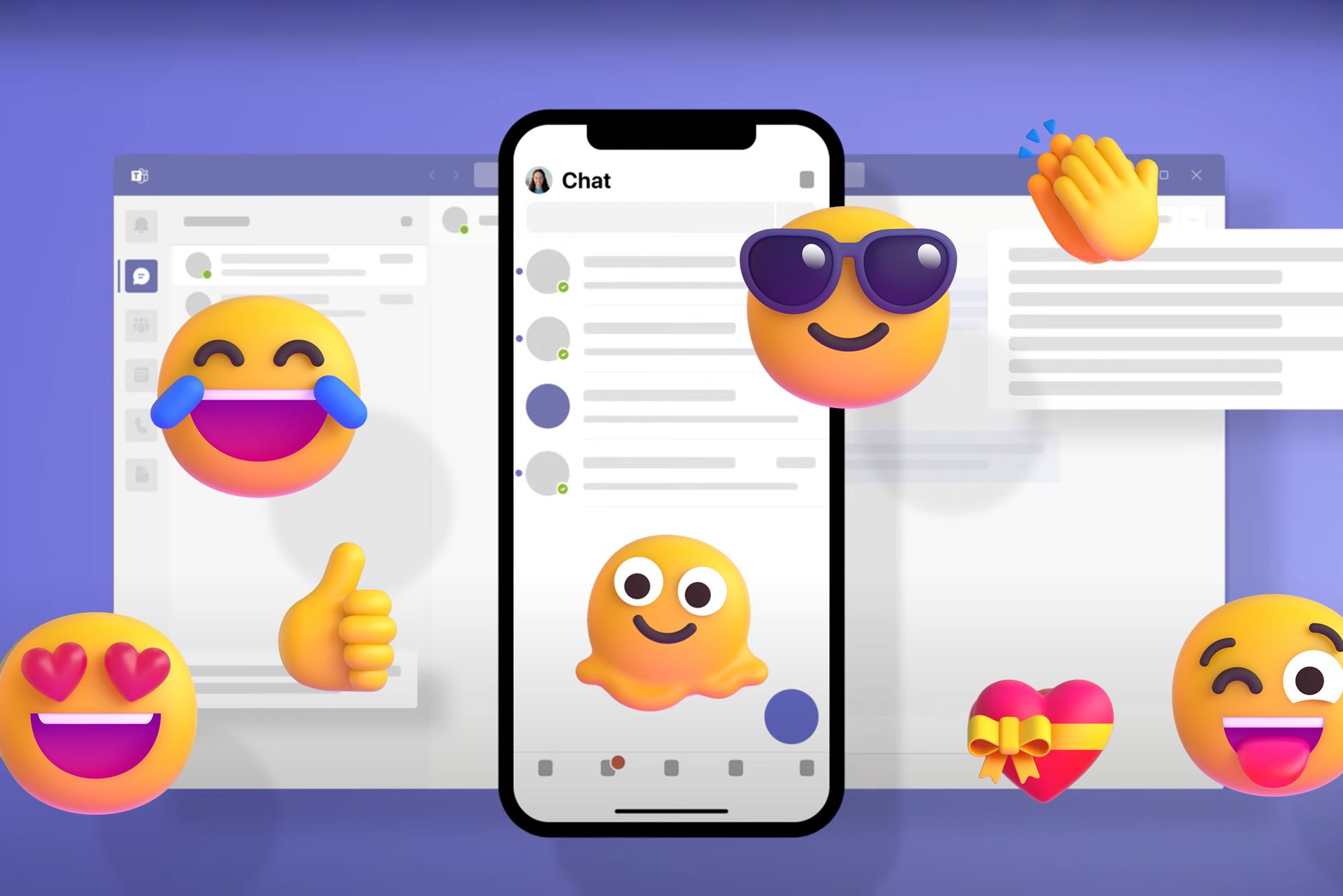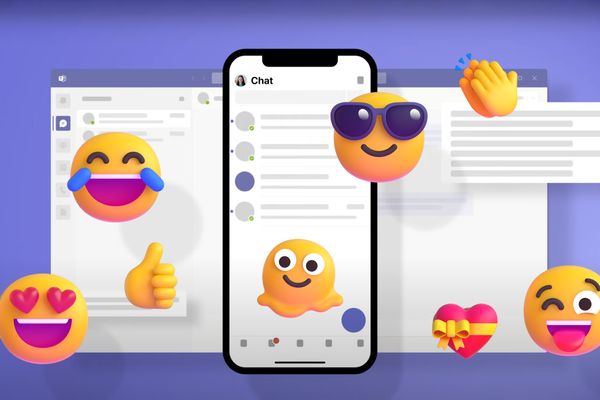 Today, ahead of World Emoji Day 2022, Emojipedia now includes the animated 3D Fluent emoji designs found within Microsoft Teams.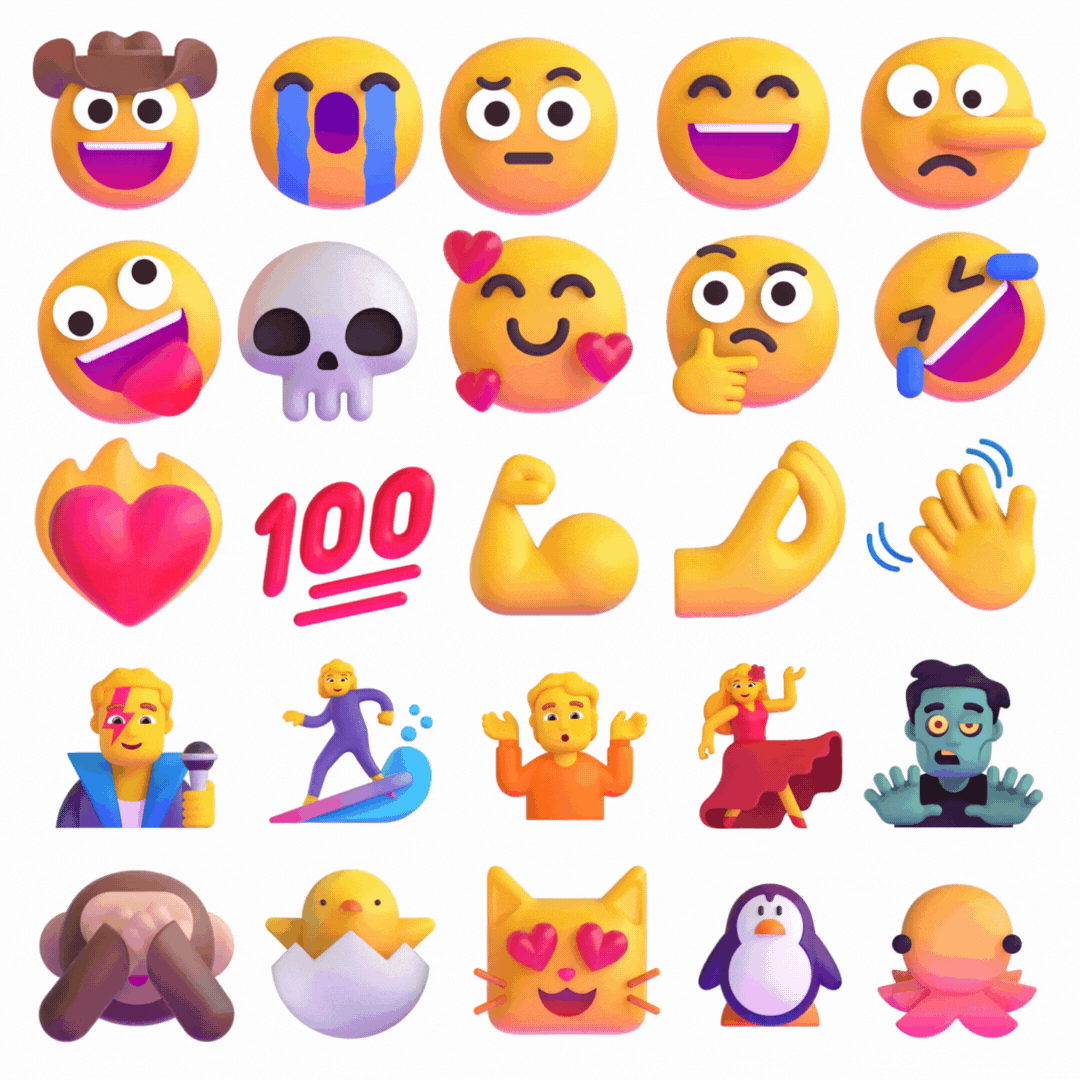 Originally previewed just prior to World Emoji Day 2021, the 3D Fluent set has an additional striking feature: over 800 of the designs are animated.
Microsoft Fluent Emoji from Microsoft Design on Vimeo.
While these animated designs are primarily focused across the 😃 Smileys & People, 🐻 Animals & Nature, 🍔 Food & Drink, and ⚽ Activity emoji categories, many 🚀 Travel & Place, 💡 Object, and 💕 Symbol emoji designs are also animated.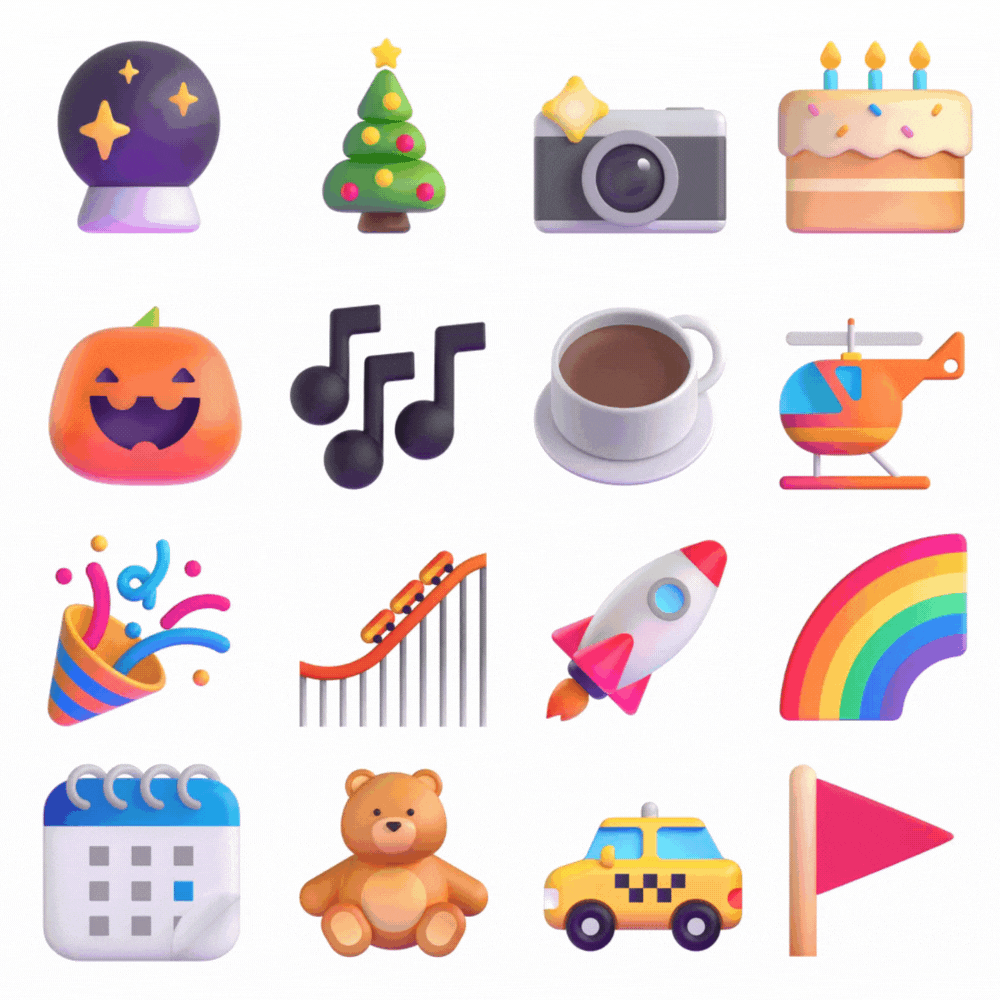 Amongst the non-animated 3D Fluents emojis is the return of a very familiar face to many: the 📎 Paperclip emoji is now represented by Clippy.
The Microsoft Teams emoji set presently supports emojis from up to 2021's Emoji 13.1, such as 😶‍🌫️ Face in Clouds, 😵‍💫 Face with Spiral Eyes, and ❤️‍🔥 Heart on Fire.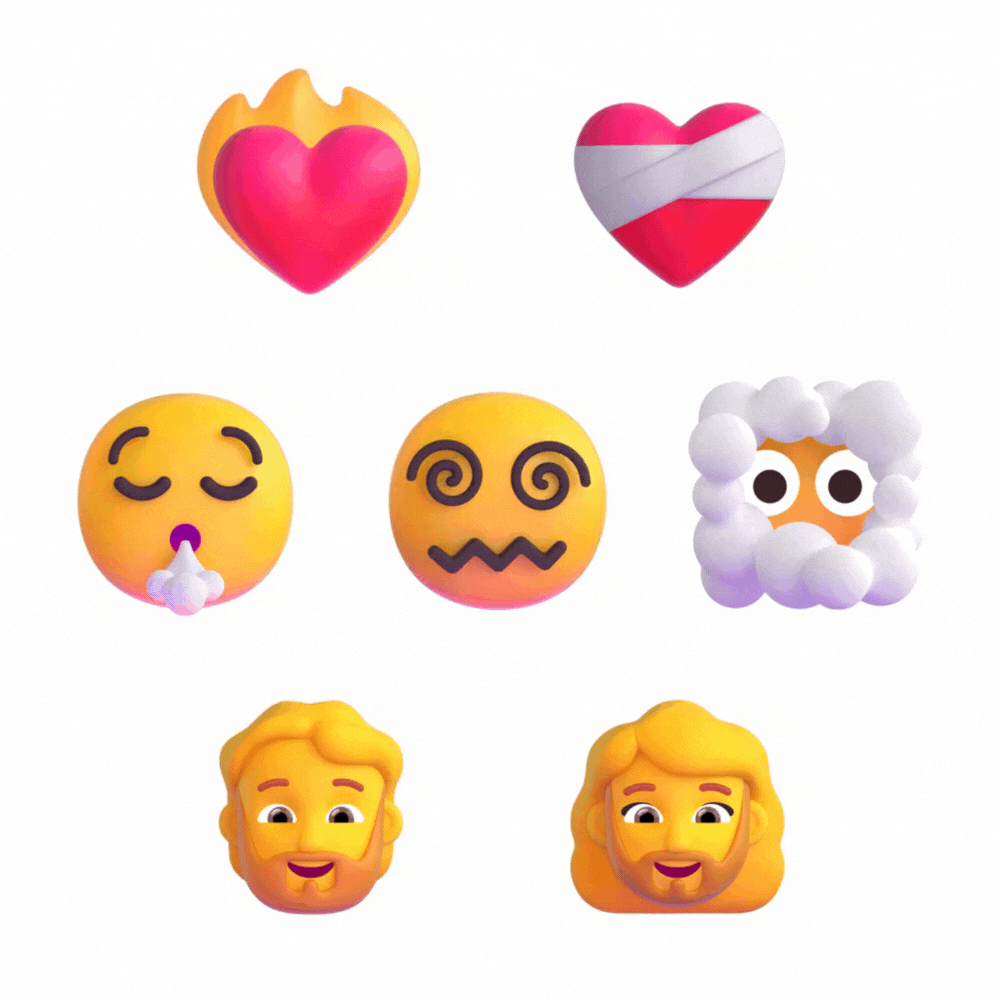 The Microsoft Teams set also includes a series of animated emoji designs from outside of Unicode's recommendations.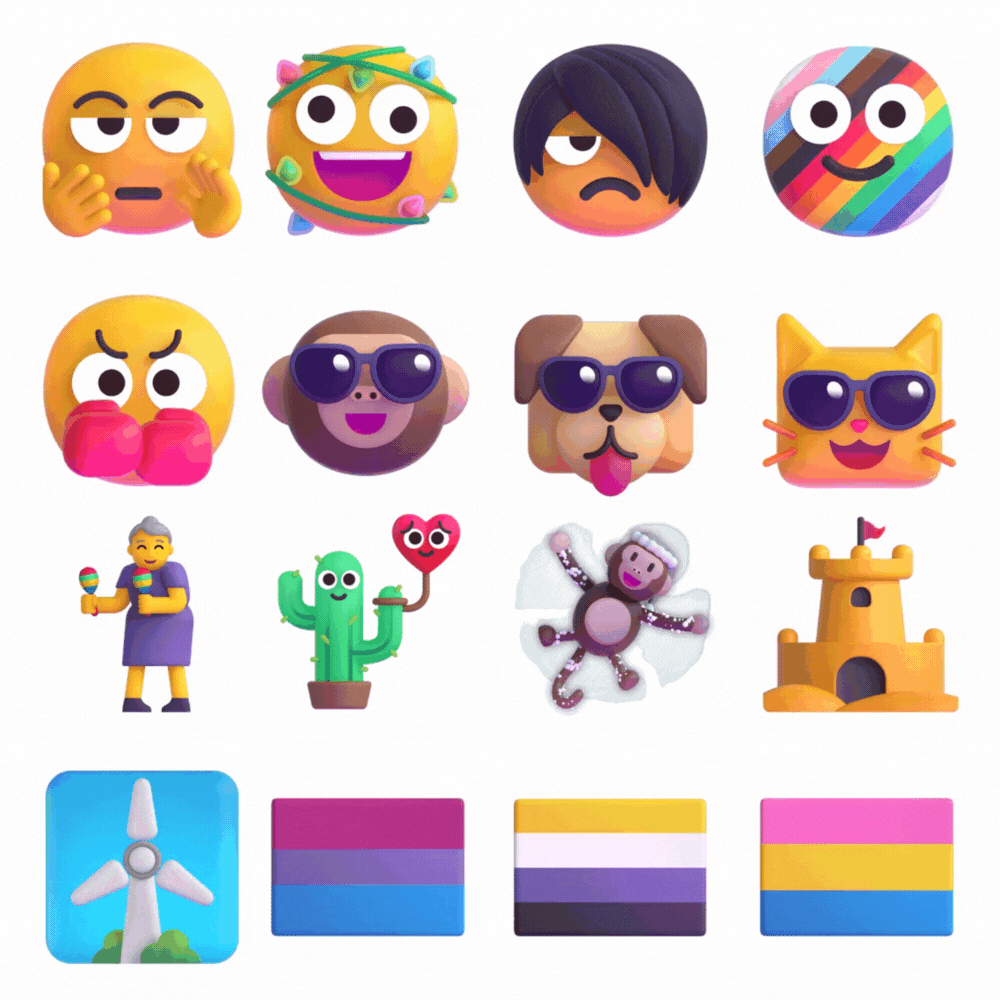 These include a sacrastic clapping smiley, a brooding emo smiley with a prominent fringe, a cactus with a heart-shaped ballon, a older woman with maracas, and versions of the 🐶 Dog Face, 🐱 Cat Face, and 🐵 Monkey Face wearing 🕶️ Sunglasses (there's also a 🤖 Robot and 🐨 Koala that have donned some shades).
The 3D Fluent set also includes several designs seeking to encapsulate aspects of the work-from-home experience:

How does Microsoft Teams support these additions to the emoji keyboard? It's due to how they are implemented.
⬆️⬇️ Shortcode Ups & Downs
Microsoft Teams' animated designs not featured in other emoji keyboards are implemented through text-based shortcodes such as (happy), (inlove), and (party).
Shortcode implementations are not a novel concept within the emoji space, though it comes with both advantages and disadvantages.
The main disadvantage relates to cross-app compatibility. Copying a sentence that contains emoji design not recommended by Unicode from Microsoft Team into another app that doesn't support the same shortcode system will display the shortcode instead of the graphic.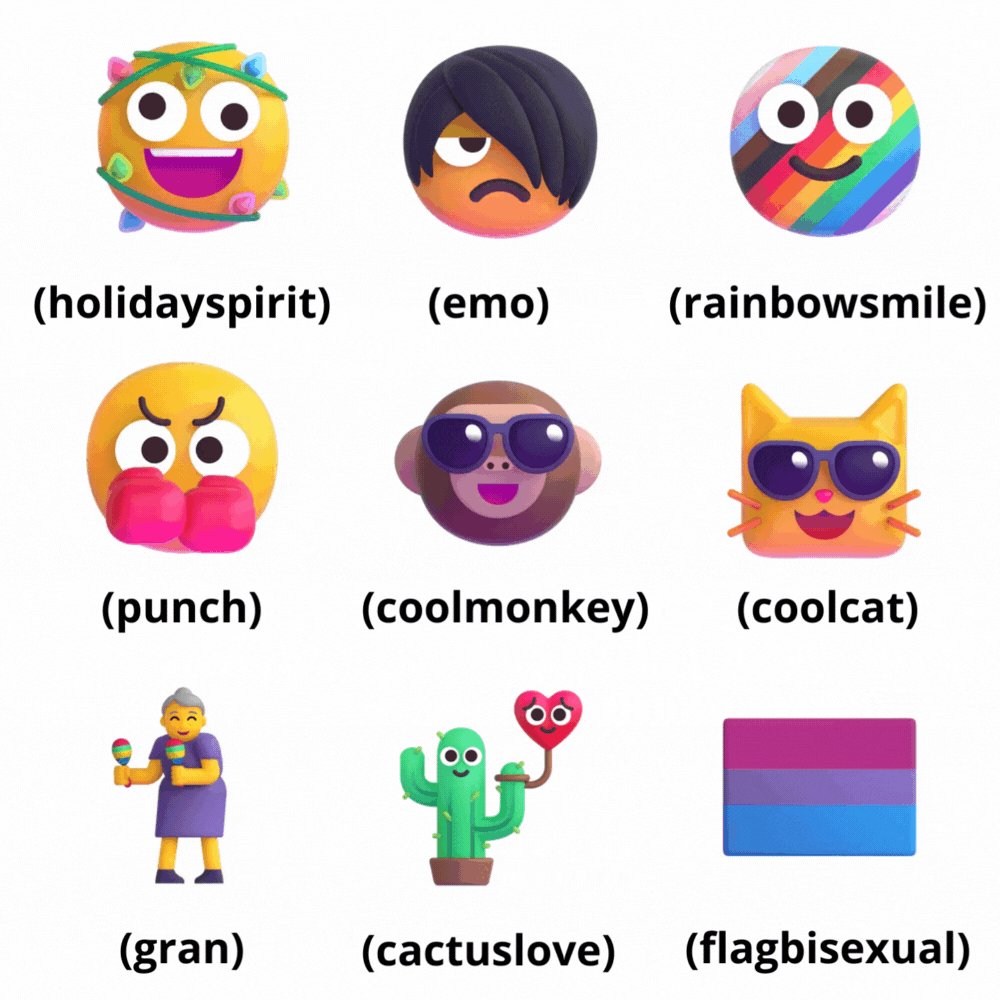 This means that the likes of the 🐱 Cat Face wearing 🕶️ Sunglasses will display as "(coolcat)" if copied elsewhere.
Whether such copying of messages from Microsoft Teams is a likely scenario or not is debatable, but this limitation of shortcodes is real.
However, the major advantage of shortcode implementation is the ability to swiftly add new additions to specific platforms' emoji keyboards without the need for a formal proposal to the Unicode Consortium.
Is it possible that the emoji designs found within Microsoft Teams could eventually make their way to other emoji keyboards across the globe?
While new flag emoji proposes aren't currently being considered by Unicode, it's entirely possible that the likes of (werewolfhowl) and (emo) could be argued for within an emoji proposal.
(Psst - want to make the argument for their inclusion yourself? The deadline for Emoji 16.0 submissions is 30th July 2022, so you better get writing up that proposal - as per Unicode's detailed guidelines, of course.)
Unicode now accepting proposals for #Emoji 16.0 https://t.co/G9iUhQqR4O pic.twitter.com/U6ZO1CCLXY

— The Unicode Consortium (@unicode) April 4, 2022
All proposals, however, have to be discussed and approved by the Unicode Emoji Subcommittee - a process that over a calendar year: Emoji 16.0 is expected to be formally recommended in September 2023.
With that being said, there's nothing stopping Microsoft from creating non-RGI emoji zero width joiner (ZWJ) sequences to support the likes of the 🐶 Dog Face and 🐱 Cat Face emojis wearing 🕶️ Sunglasses.
Whether or not this happens, we'll have to wait and see. In the meantime, however, we'll be busy sending each other cool 🐱 Cat Faces with 🕶️ Sunglasses across Microsoft Teams.
📶 Release
The 3D Fluent emoji set for Microsoft Teams began rolling out to select users from February 2022. It is expected to be available for all Microsoft Teams users across both Work & School and Home additions in the near future.
📖 Read More