Six years ago I decided to create a global holiday, and in 2020 it's still with us: World Emoji Day.
In fact, as of this week, the 📅 Calendar emoji now shows July 17 on nearly every major platform: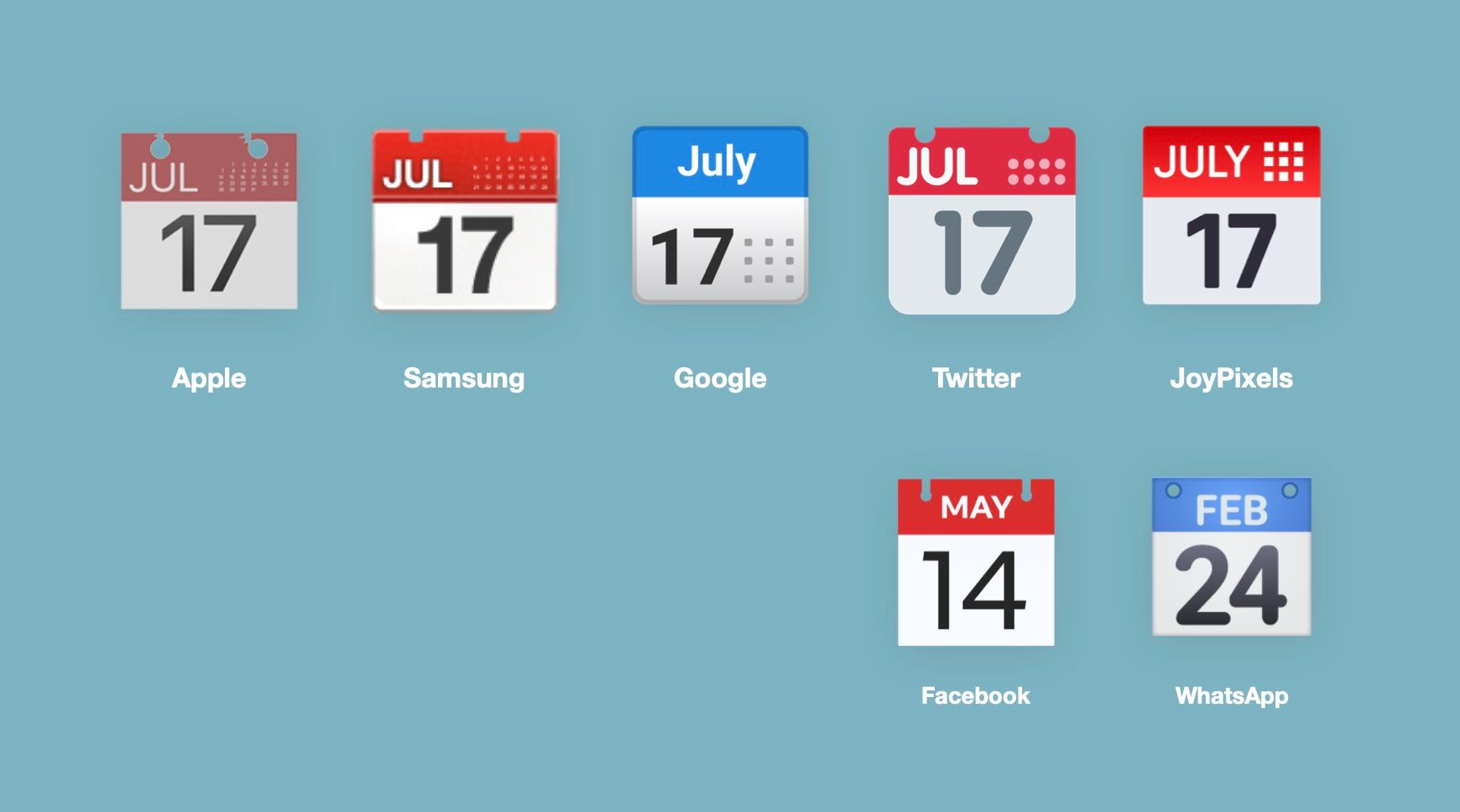 Twitter just released a minor update to its Twemoji set, which updated the calendar to show July 17 for the first time.
The Twemoji design originally showed the calendar on July 15, Twitter's launch date. So many people thought this was a bug (being close in proximity to July 17) that it was changed to March 21, the founding date of Twitter the company.
Twemoji is shown for all users of the Twitter website, and a majority of Twitter users on Android.
Now on the seventh annual World Emoji Day, there will be less confusion when people are tweeting this Friday July 17, and using 📅 U+1F4C5 otherwise known as "Calendar".
Origin
World Emoji Day was something I created a year into starting Emojipedia. At the time it felt like every idea had some form of online tribute to it, and so it seemed unfair that emojis shouldn't also have their own day.
Partly launched as a bit of fun, I also figured it was inevitable that someone would create an emoji day, and if that's the case, then Emojipedia seems well placed to host the day.
Having originally planned to make this day later in the year (I was toying with November 21, the day Apple brought emoji to iPhone), it became obvious mid-July that actually July 17 was the perfect date. The only date representable using an emoji.
On July 11, the tweet went up:
At the time emoji support was somewhat limited, and often hidden, on non-Apple phones. Given this, the fact that this emoji only showed July 17 on iOS devices didn't seem like a big deal. July 17 showing on the calendar emoji was mostly a fun origin story, a quirky detail, not the whole point of the day.
Nonetheless, as the day grew in popularity, the various dates shown on other platforms brought about confusion, and so most have now changed to show July 17.
As for why Apple chose July 17 for the generic calendar emoji in the first place: it was mostly an easter egg, the placeholder date used on Apple products since iCal for Mac was launched on that date in 2003.
Evolution of a Day
The first World Emoji Day, announced with barely six days notice, was relatively uneventual, but a fun time with people messing with emojis online.
Over time it's become a focal-point for emoji news, announcements, and often just a bit of a distraction from everything else that's going on.
The Empire State Building was lit 'emoji yellow' in 2017. In 2018, Emojiland the Muscial premiered on World Emoji Day. In 2019 Apple used the day to preview new emojis coming to iOS later in the year.
What is happening in 2020?
Most companies bring out emoji news throughout July 17, with Australia and New Zealand getting in on the action while it's still July 16 around much of the planet.
Emojipedia hosts the World Emoji Awards each year. In 2020 we have three awards:
Most Popular New Emoji: data-driven analysis of which emoji approved in 2019 is now the most used.
Most Anticipated Emoji: the emoji approved this year, not yet on most phones, that people are most looking forward to. User-voted.
Most 2020 Emoji: Which emoji best represents 2020? Users shortlisted 16 emojis, and the bracket now looks like this: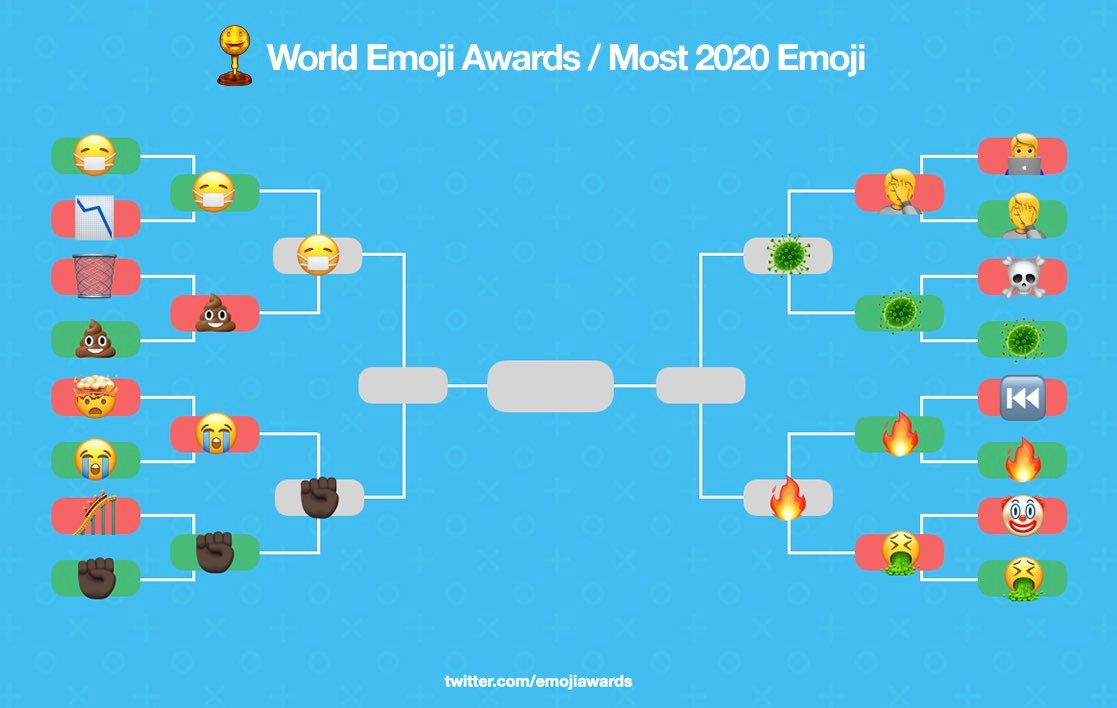 As for everything else happening on the day, the best places to stay on top of the news are: