iOS 13 Adds Memoji to Emoji Keyboard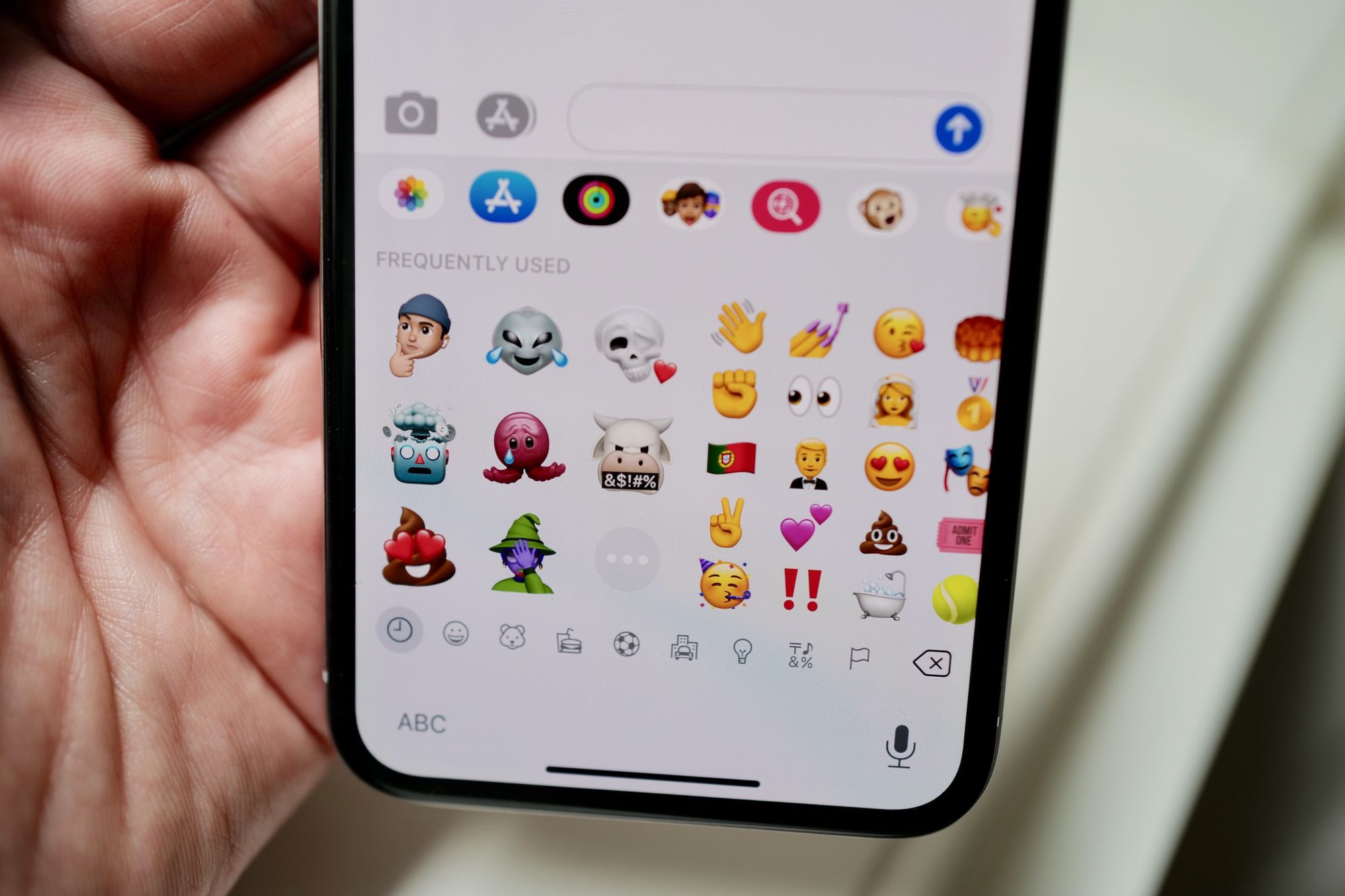 With today's release of iOS 13 it's hard to miss one big new addition to the emoji keyboard. Alongside  the frequently used emojis are new options: a sweating 🐙 Octopus, a 👻 Ghost with heart eyes and a 💩 Pile of Poo blowing a kiss
This isn't the new emoji list for 2019; it's Apple's custom Memoji stickers in their new system-wide home: the emoji keyboard.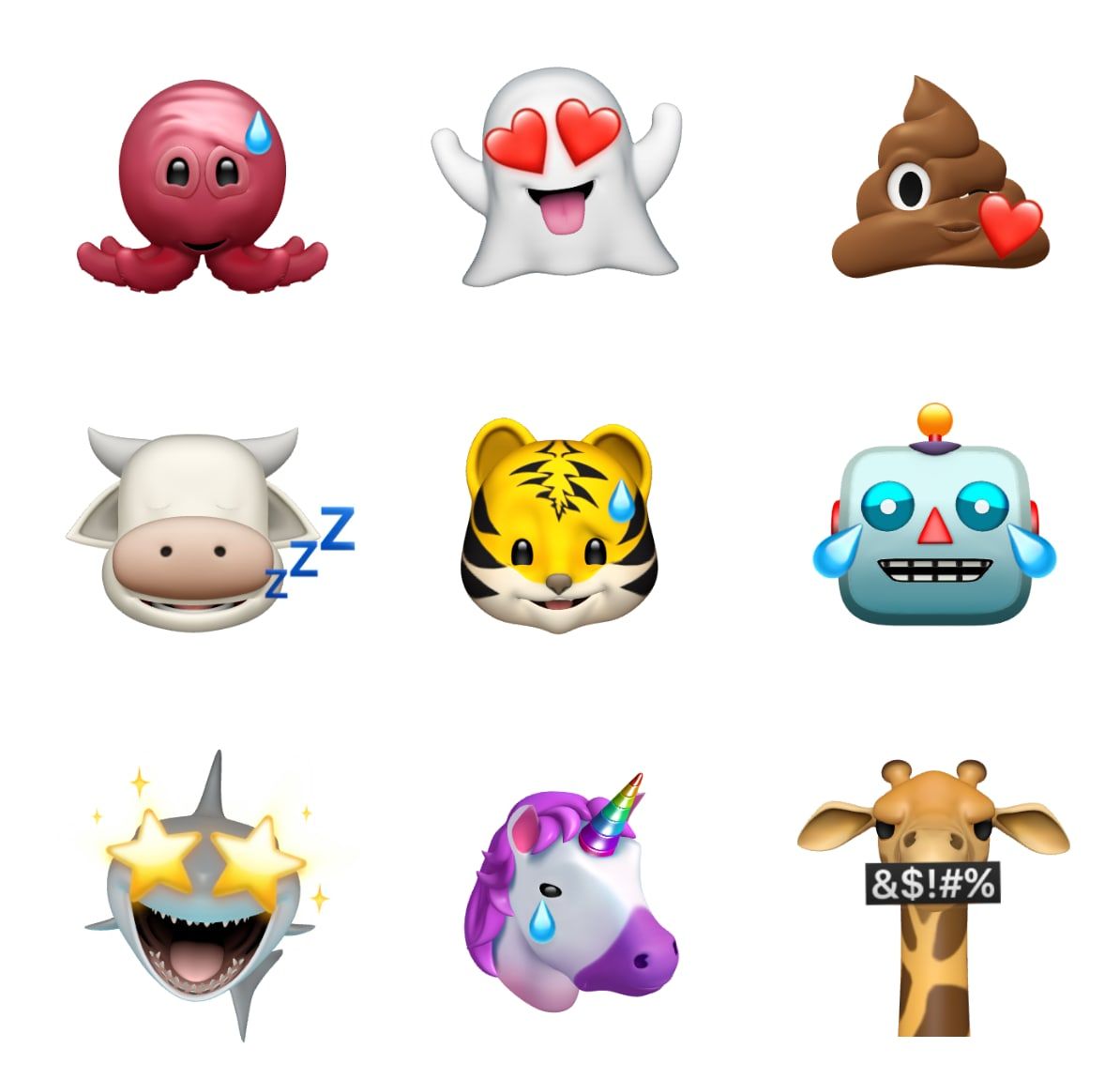 Given the prominent location and emoji-like qualities, you'd be forgiven for assuming these Memoji stickers work just like any other emoji does. That's not the case, and here's a quick guide.
What is Memoji
Memoji is what Apple calls the 3D humans you can dress up to look like you. Animoji is the term used for all the other 3D animated options like the dinosaur, owl, or shark.
Until now, Memoji and Animoji have primarily been for recording videos, with that functionality expanding in recent years to allow your head to be a tiger in FaceTime, or your Memoji persona to sit over your face in the Camera or Clips app.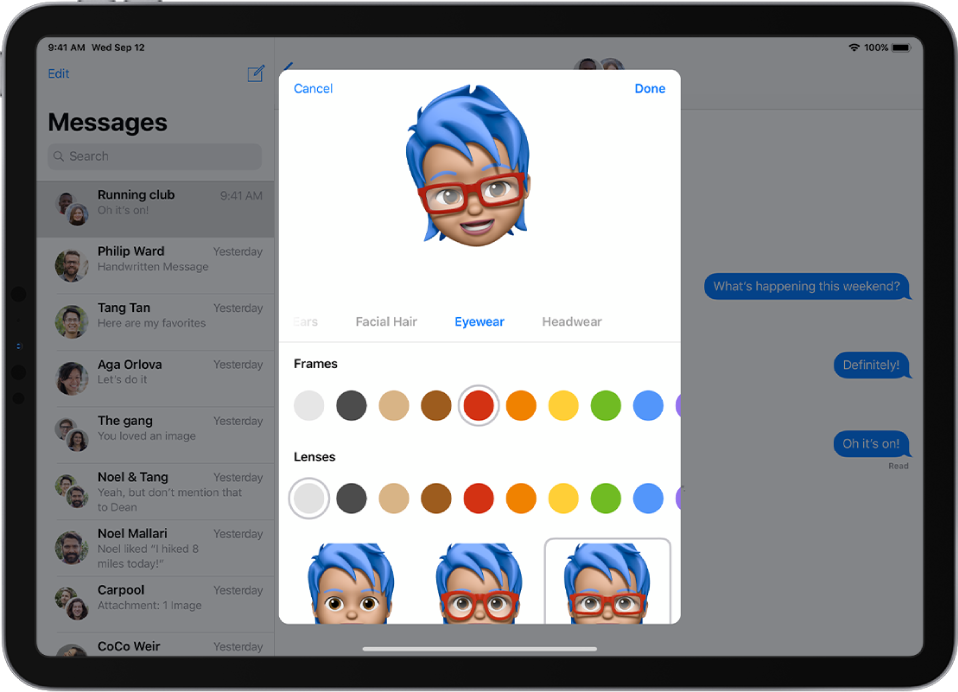 What are Memoji Stickers
Memoji stickers are basically Bitmoji, Apple-style. While previous iOS versions allowed you to send your Memoji as a sticker, this required you to:
Make the face you want to send at your camera (awkward in public)
Make that face every time you want to send the same sticker
With Memoji stickers, a bunch of emoji-like expressions are provided for you. These allow any Animoji or Memoji to have heart-eyes, a swearing face, angry expression, or for the humans: a customized Memoji shrug, thumbs up, face-palm, etc.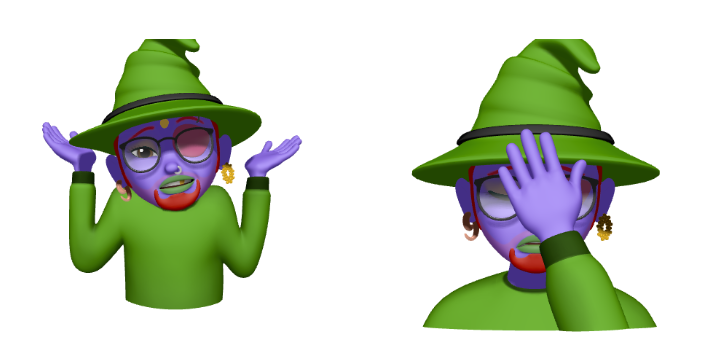 Despite the name Memoji Stickers, this feature treats Memoji and Animoji characters the same way. Perhaps "Memoji and Animoji Stickers" wasn't catchy enough.
Where you can use Memoji Stickers
Memoji Stickers work anywhere images are supported. To be clear, these do not insert alongside text like a regular emoji can.
So that means you can use Memoji Stickers from the emoji keyboard:
Attached to a tweet (not as part of tweet text)
As part of an email (inline works, but it will be bigger than a regular emoji)
In a WhatsApp message (as its own image asset, not part of text)
In iMessage (both using the overlaying-sticker functionality from iOS 12, or as a separate image)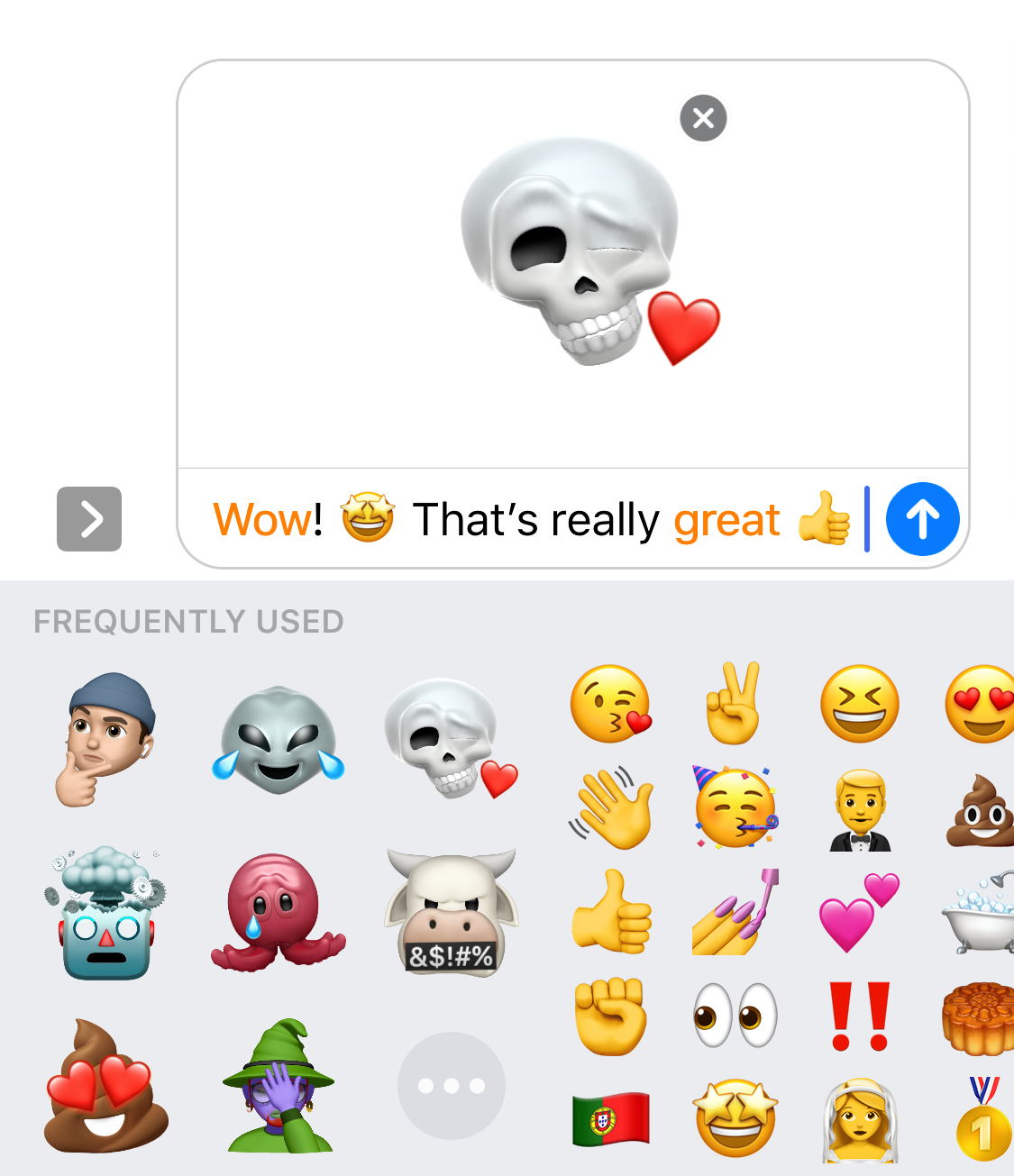 Where you can't use Memoji Stickers
These are literally images. They cleverly use the same 3D models as Apple's popular emoji font, so the effects all look like a natural extention to the emoji keyboard, but it's not the same technology.
While 'regular' emojis send a small code point for which emoji to display within a line of text, Memoji Stickers send the entire image. This is necessary as there really isn't any current technology for custom embedded images within plain text.
I wondered briefly during the WWDC Keynote in June if Apple had implemented some kind of custom text control to allow these to appear inline on iOS-only, but that's not the case here.
Memoji stickers won't work in your Twitter bio, web form, email subject, or other text-only field.
How to find Memoji Stickers
Apps don't specifically need to opt-in to Memoji Sticker support. iOS detects if images are supported, and uses this to determine when to show Memoji on the emoji keyboard.
To access Memoji stickers, tap the regular smiley button for the emoji keyboard. Memoji Stickers insert themselves in the Frequently Used section of the emoji keyboard (despite not necessarily being frequently used, or emojis).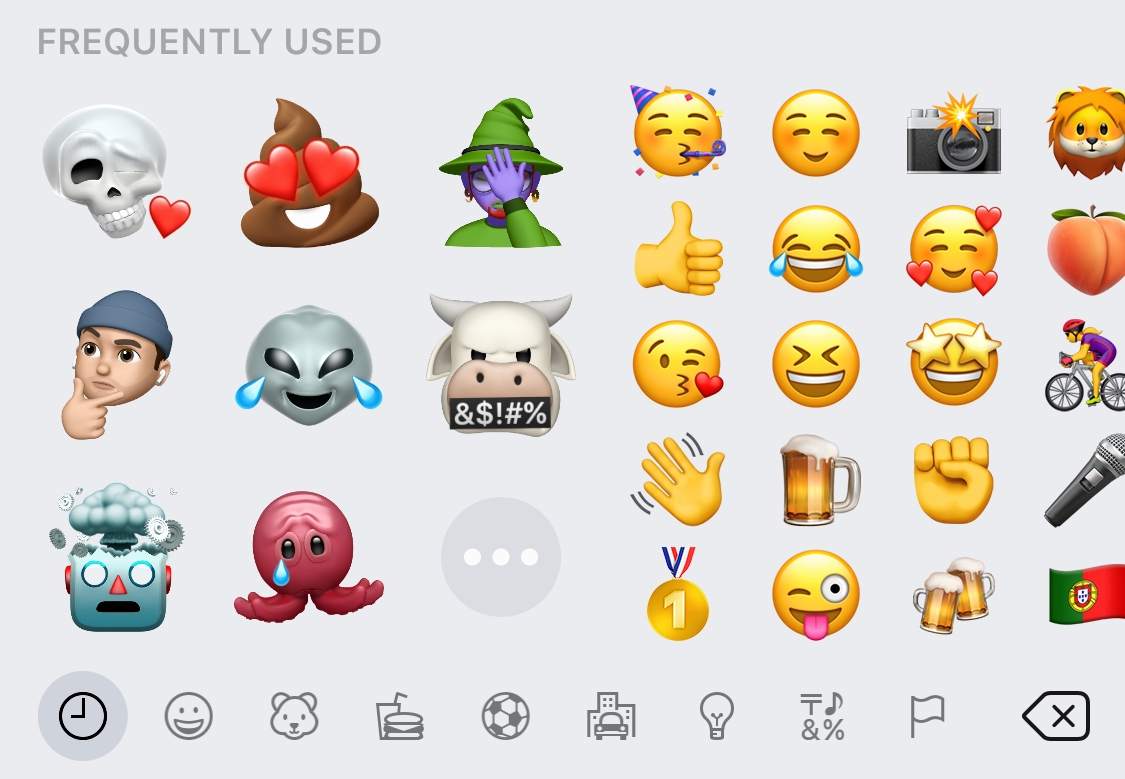 The most recent Memoji Stickers are shown by default, with the elipsis […] button providing access to the full interface to customize your Memoji, or choose from all the Animoji options.
For text-only fields, the option to insert a Memoji sticker is not shown.
New Memoji Options
Also in iOS 13, Memoji adds new options to customize your avatar. We've compiled some of the new choices now available including makeup, AirPods, and new hairstyles.
New Emojis in iOS 13
New emojis for 2019 were previewed by Apple on World Emoji Day, with a release date of "Fall 2019". These are the additions approved as part of Emoji 12.0 including a guide dog, yawning face, waffle, flamingo, and mixed skin tone support for people holding hands.
There are no new emojis or emoji changes in iOS 13.0, so these will be coming in a future software update.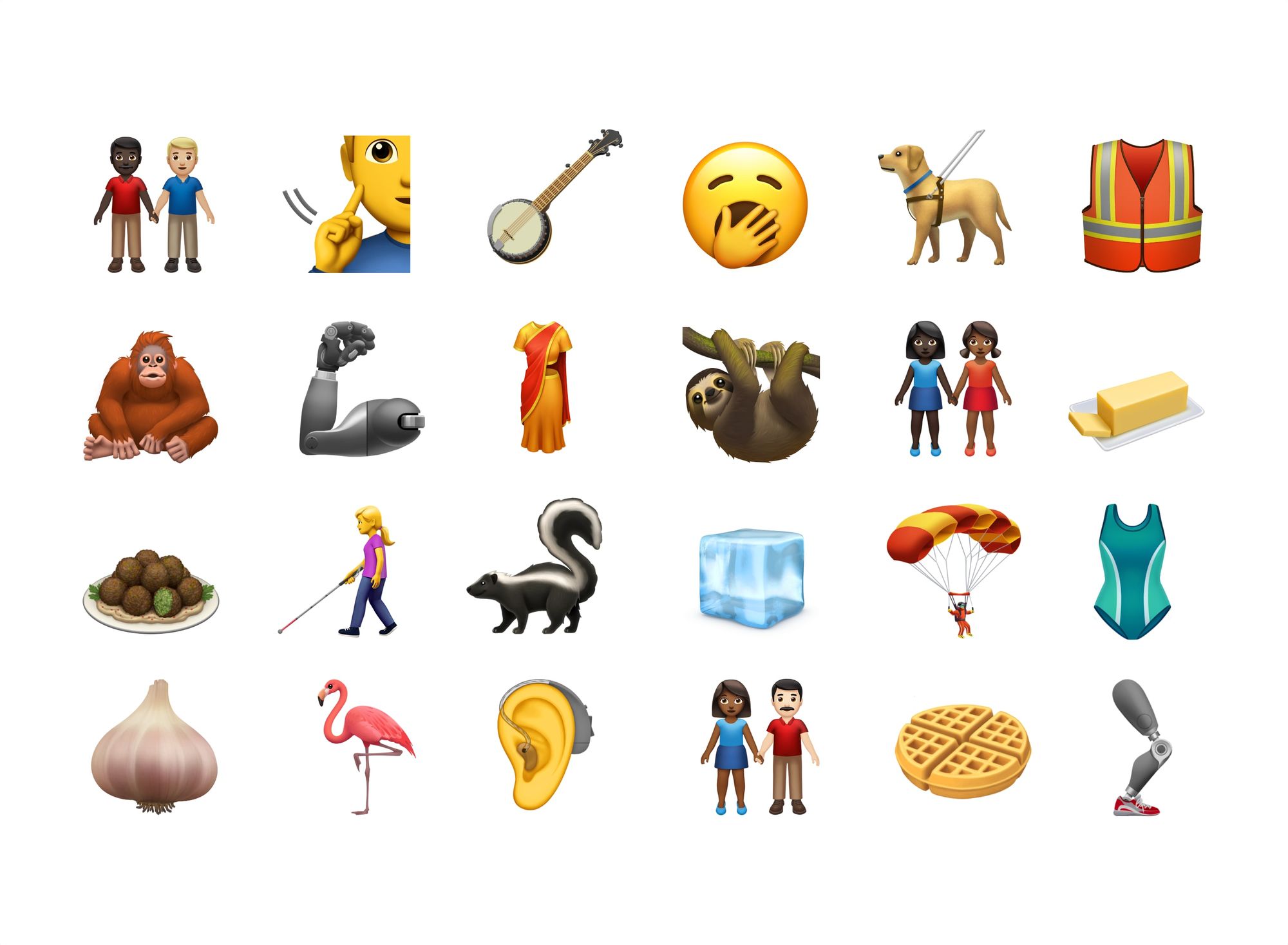 In past years, new emojis have arrived in iOS 12.1, iOS 11.1, and iOS 10.2. It's likely given the shorter release window of iOS 13.0 (and the new iPad OS 13.1 in a week), that new emojis may be held for iOS 13.2, or even 13.3.
Final thoughts
Here's the challenge: regular text-based emojis aren't scalable enough to cover every hairstyle, accessory or piercing.
Features like Memoji on iOS (and Bitmoji, Samsung AR Emoji, Gboard Minis, did I miss any?) fill the gap of sharing an avatar that looks like you — or anyone — with a variety of emotions available. Throw in mixing Animoji with emoji tears or hearts and you get somewhat of the way toward the popularity of Emoji Mashup Bot.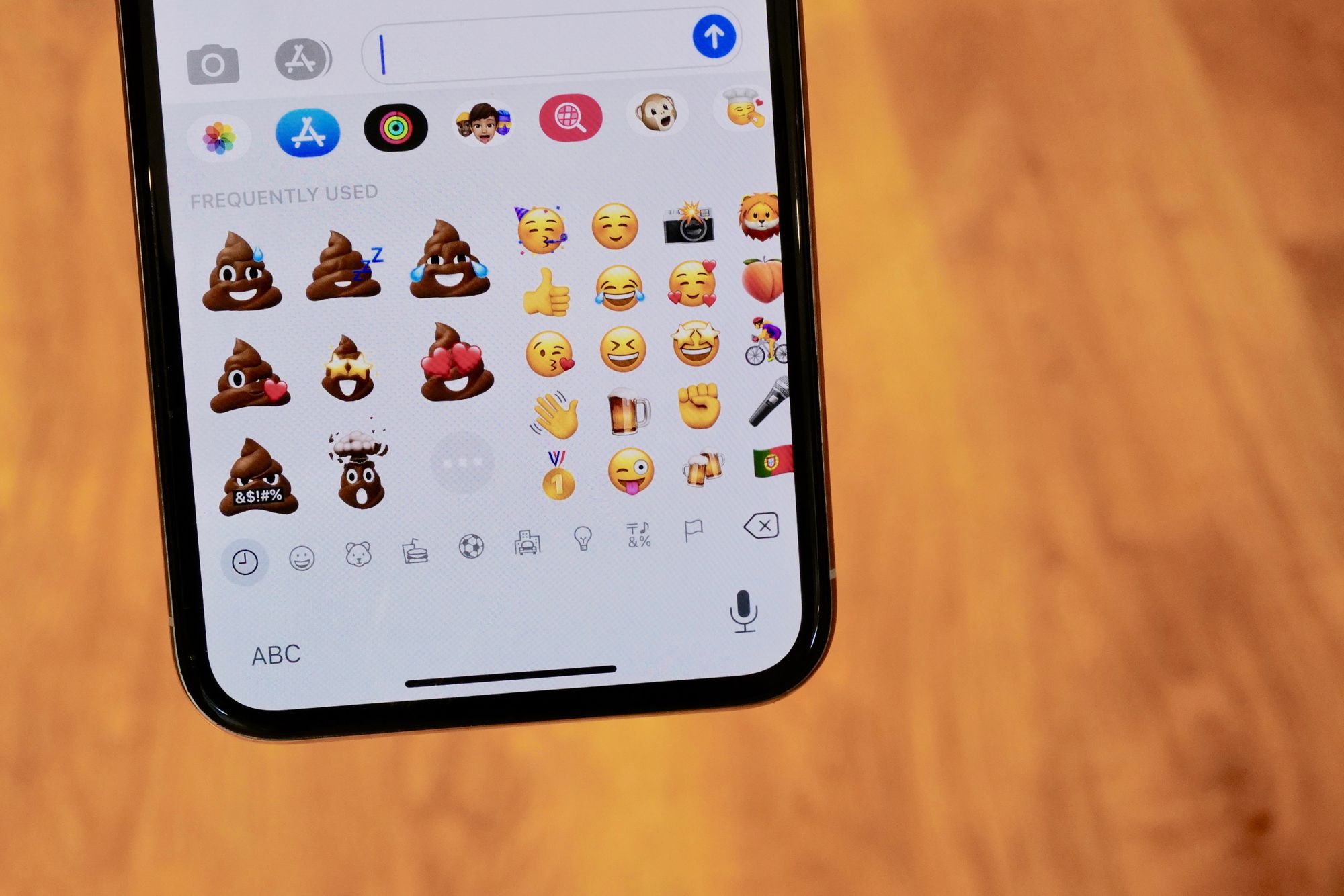 Apple using the same 3D models for both the emoji keyboard any Memoji/Animoji allows Memoji Stickers to look right at home on the emoji keyboard. They look great, and are good fun. Those who don't have an emoji that looks like them will especially appreciate the new options available.

The challenge for the Memoji Stickers feature is that users will see these on the emoji keyboard and expect them to work like any normal emoji does; which they do not.
Given the ongoing popularity of other avatar-sticker apps, it's unlikely the lack of inline-text support will prevent Memoji Stickers being used, but it will almost certainly cause some initial confusion for new users.
Memoji Gallery
While we're here, you might be interested in what all the sticker options look like. Well here they are.