iOS 11.2 Emoji Changelog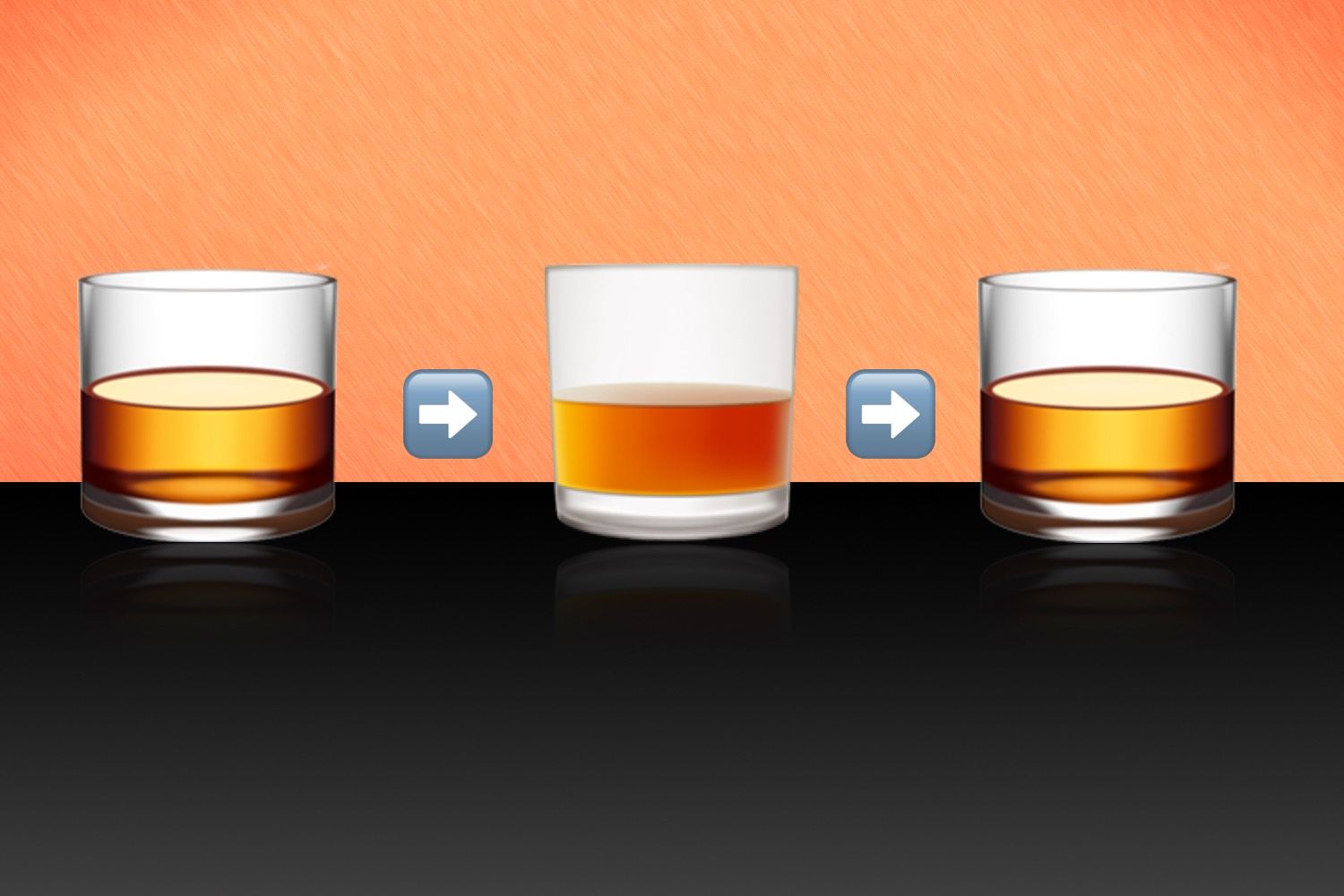 Apple today released iOS 11.2 which changes the appearance of emojis such as 🥃 Tumbler Glass, 🐜 Ant and ⚙️ Gear.
Arriving a month after the major emoji iOS emoji update of 2017, this update modifies the appearance of 17 existing emojis.
Most notably, the 🥃 Tumbler Glass (often used for Whisky) has reverted to the design used prior to October 2017.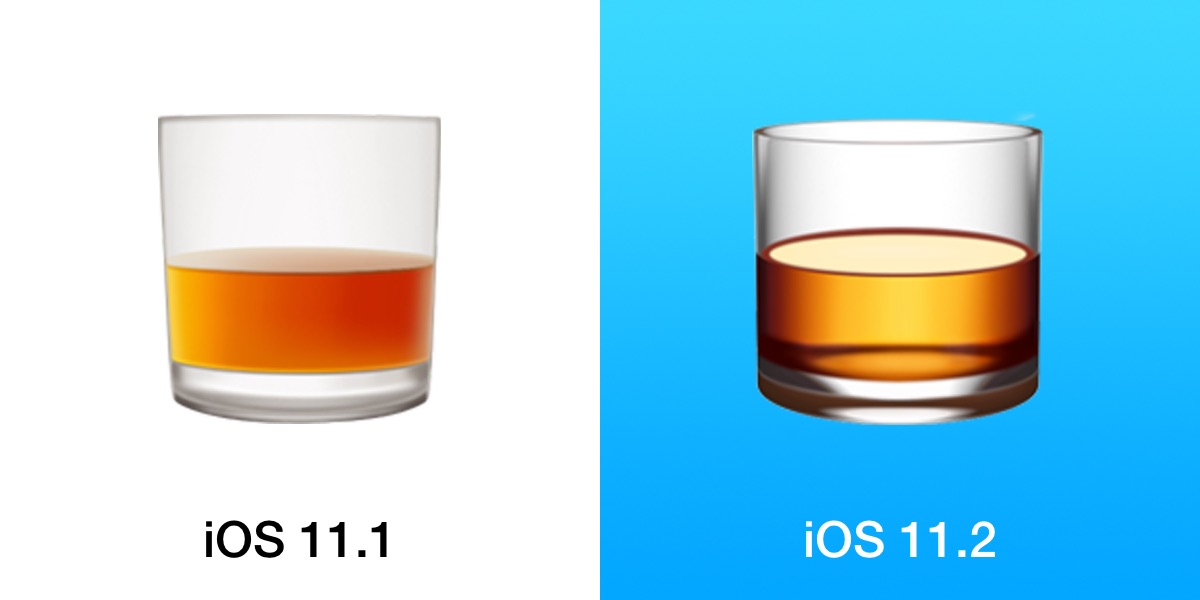 The redesign introduced in iOS 11.1 didn't get much love from the general public, so it seems likely that Apple reverted this design based on user feedback.[1]
The other main theme in this update is metallic objects gaining a more reflective and higher contrast exterior. In total 17 emojis have received tweaks in this release.
🐜 Ant has been replaced with a cuter version with large eyes, and a bulbuous body:[2]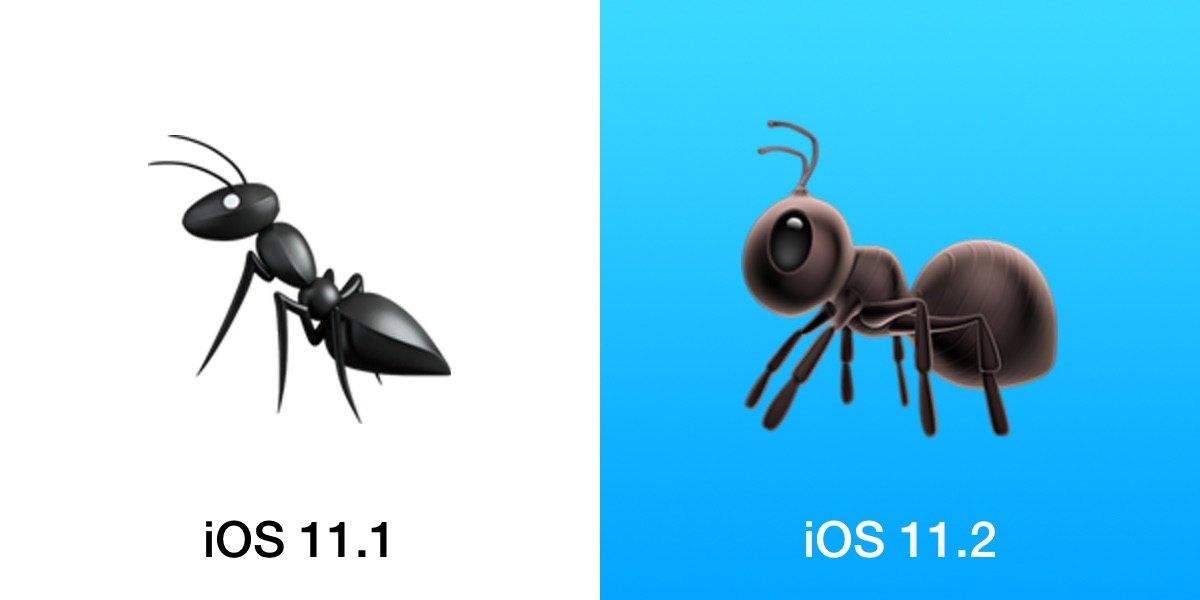 📷 Camera and 📸 Camera With Flash show a different model of camera with a larger lens and optical viewfinder: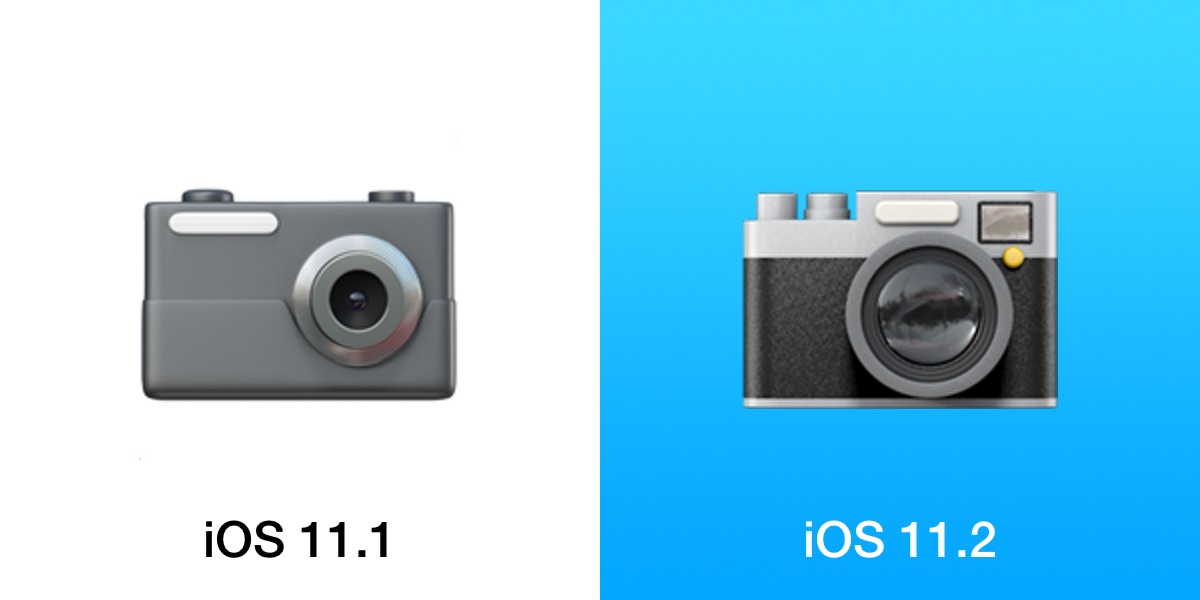 (less Canon IXUS and more Leica.)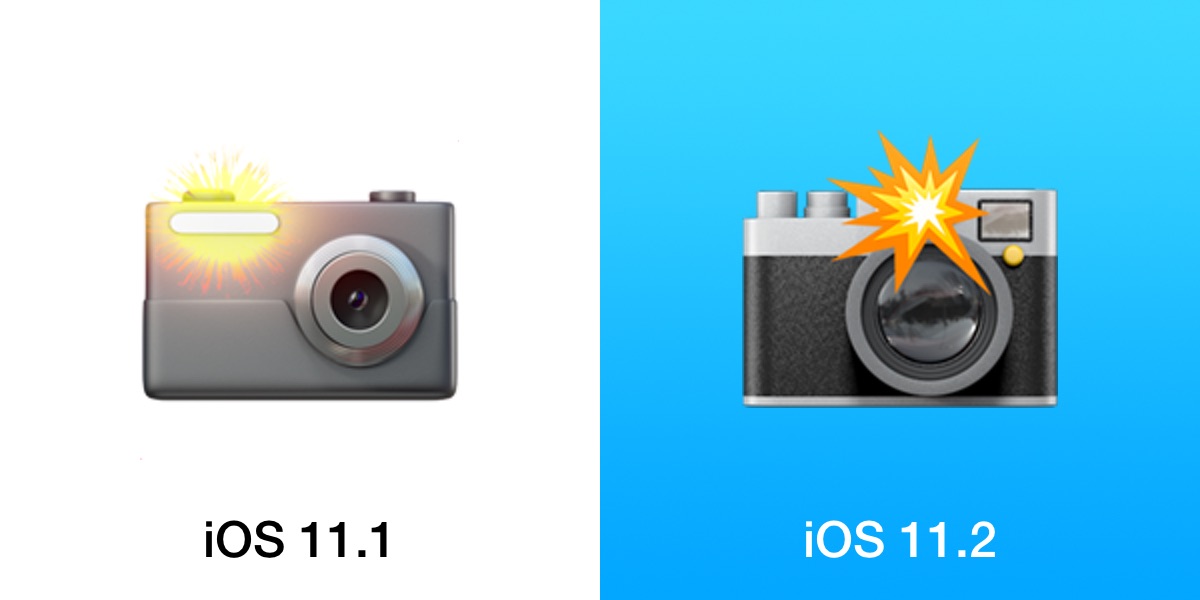 🌎 Globe Showing Americas now has more contrast between the sea and the land: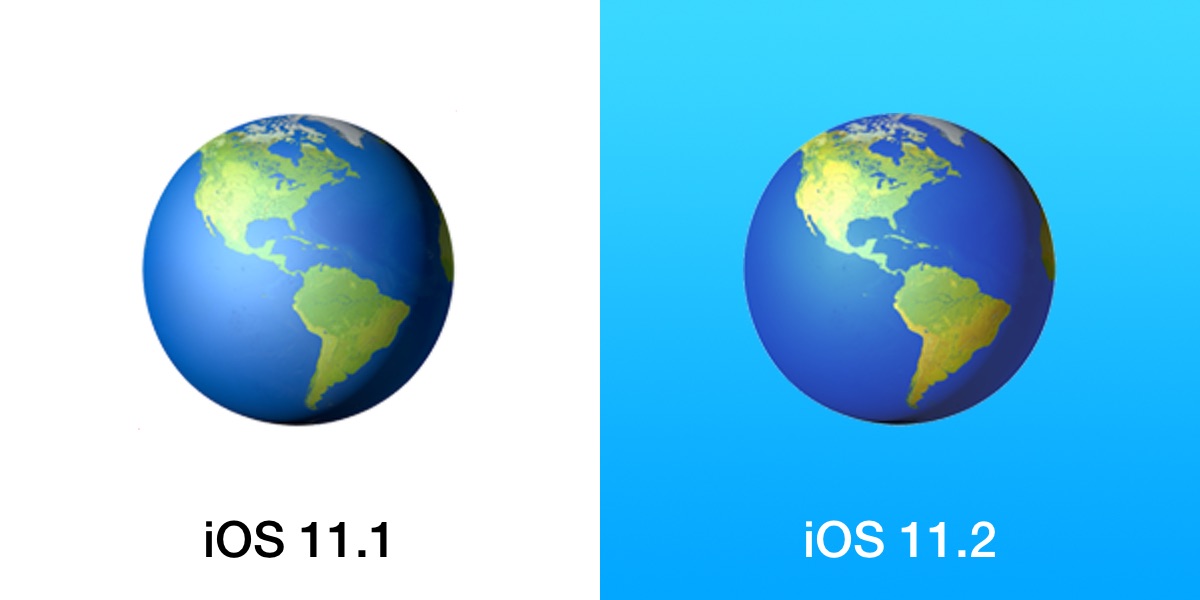 🌏 Globe Showing Asia-Australia now has more contrast between the sea and the land: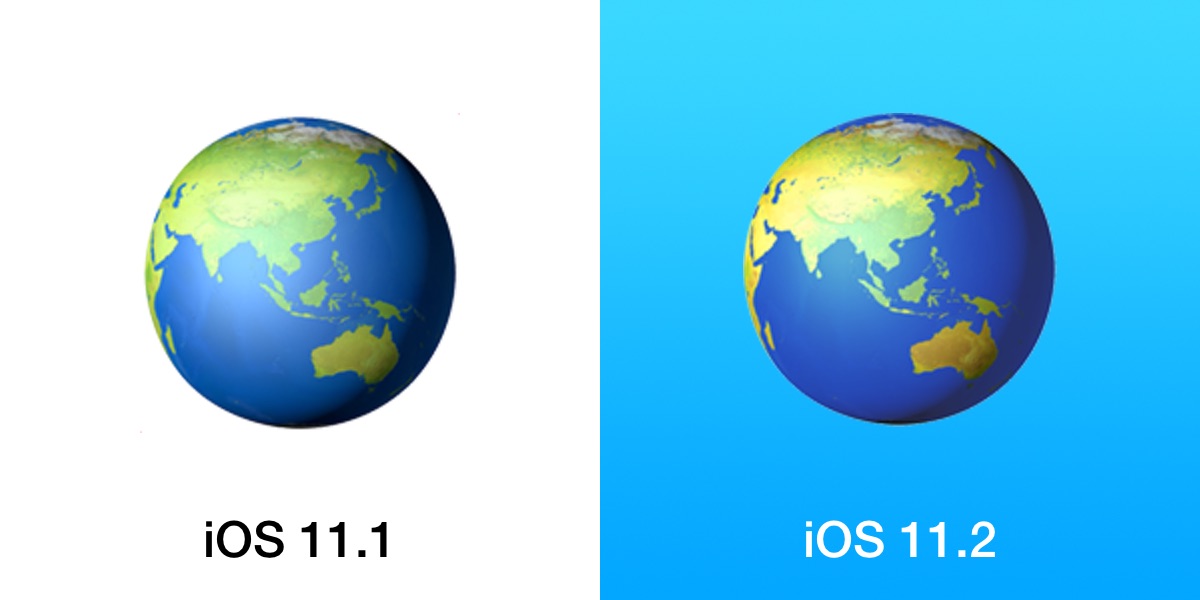 🌍 Globe Showing Europe-Africa now has more contrast between the sea and the land: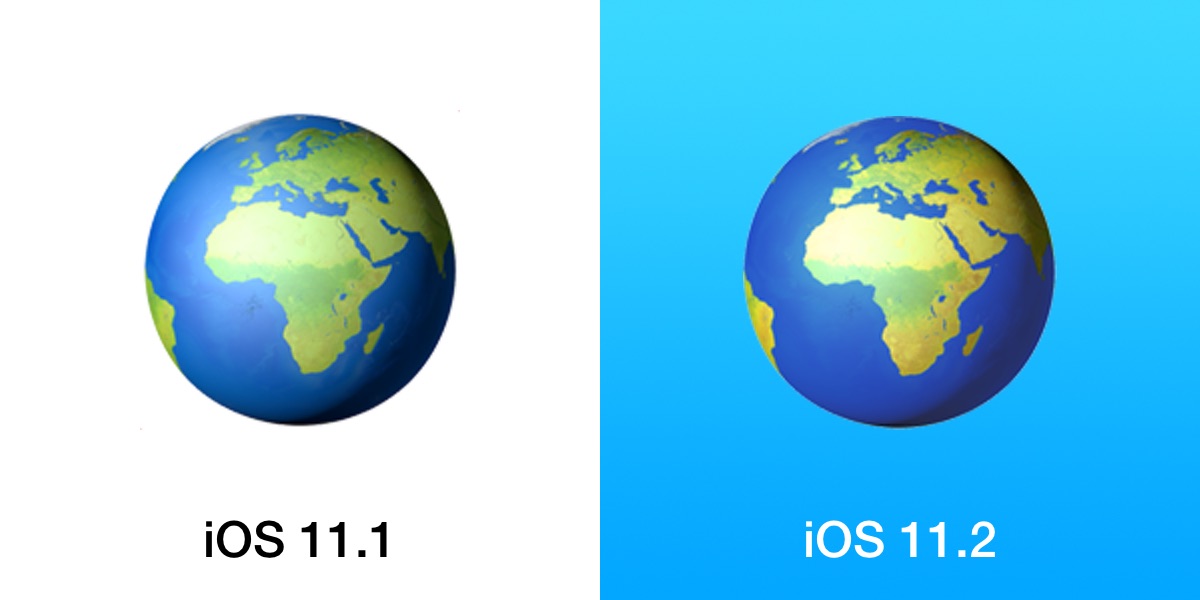 📥 Inbox Tray is much larger, fitting documents approximately twice as wide: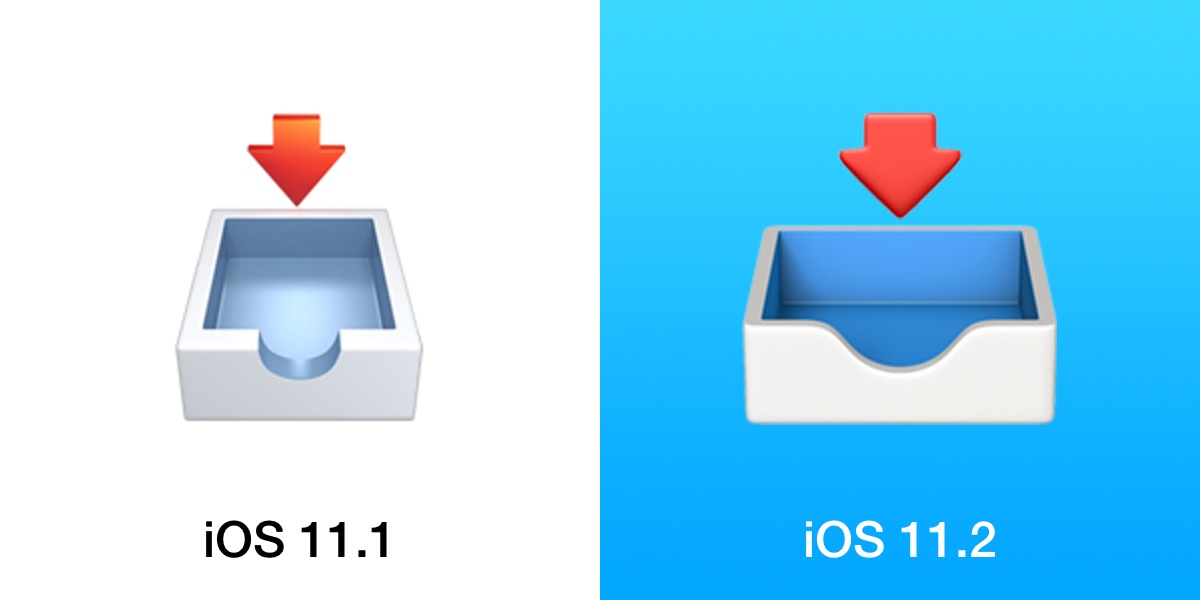 🍴 Fork and Knife and a more elegant shape, with the fork now including four tines[3] and a more reflective surface: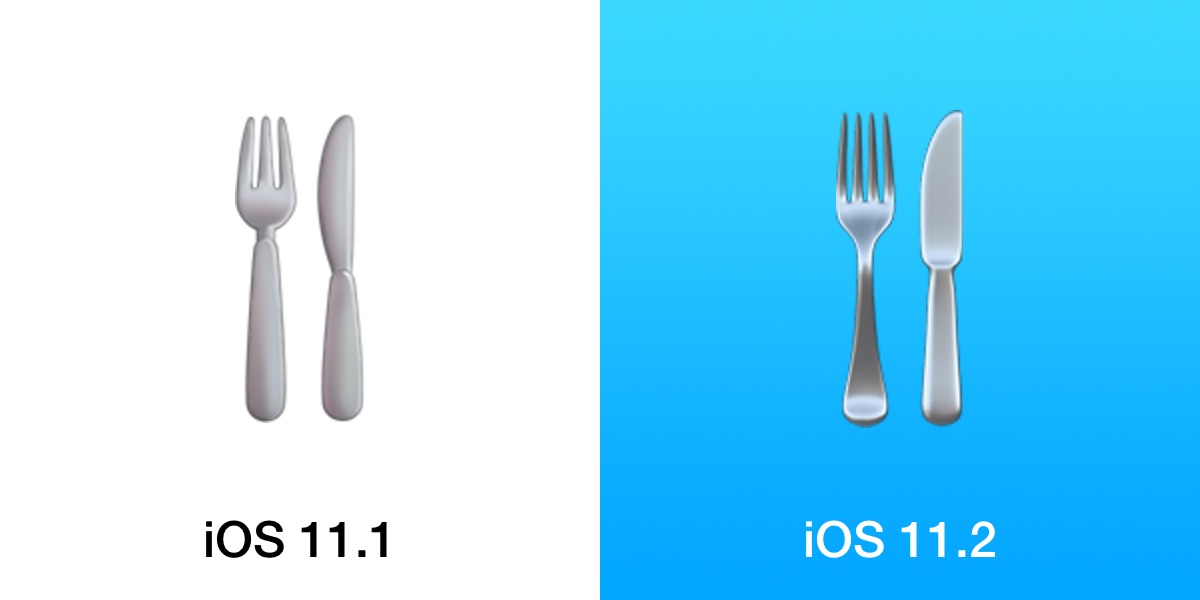 🍽️ Fork and Knife With Plate sees the same changes as the previous fork and knife with a similar (but still slightly more reflective) plate: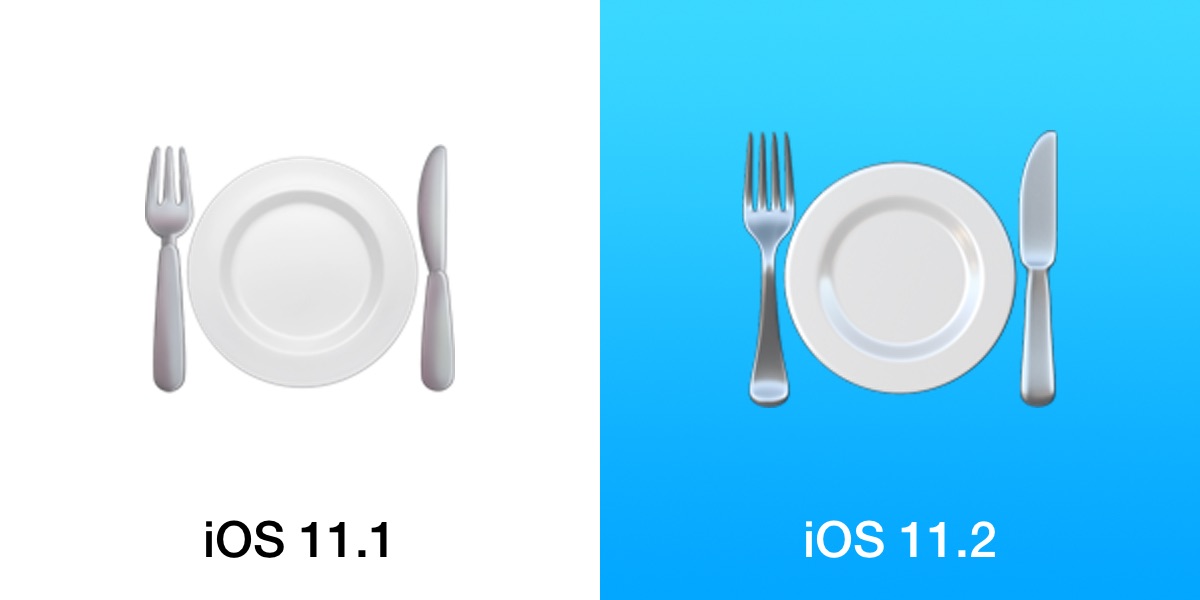 🥄 Spoon also gains a new design, appearing more like a silver spoon than a plastic spoon: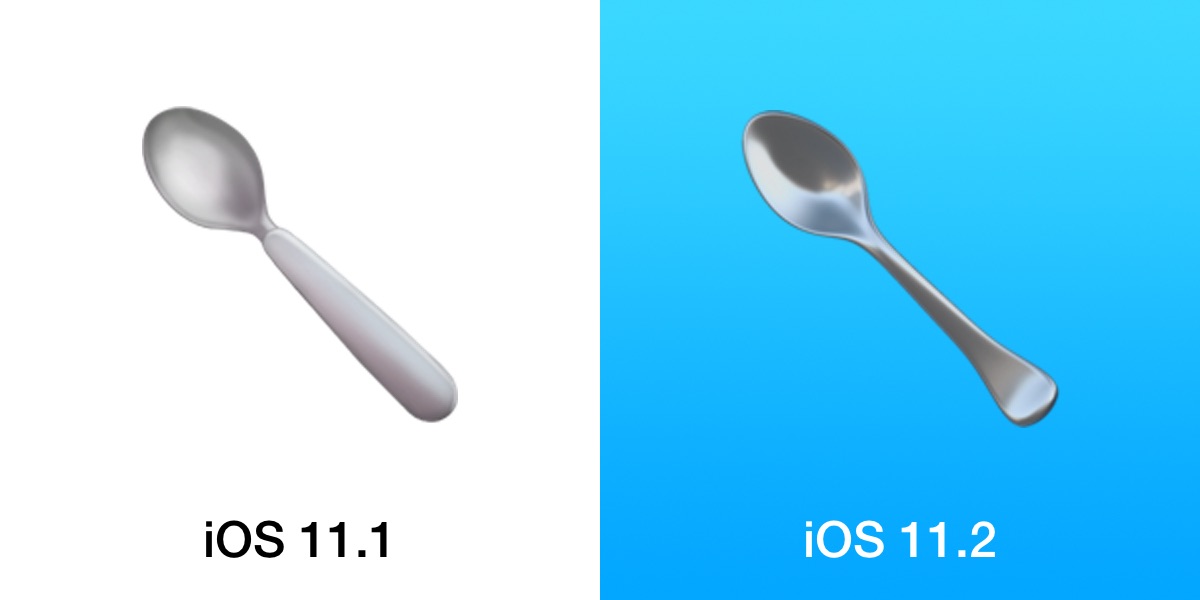 ⚙️ Gear keeps the same number of cogs, but gains additional rings in the center: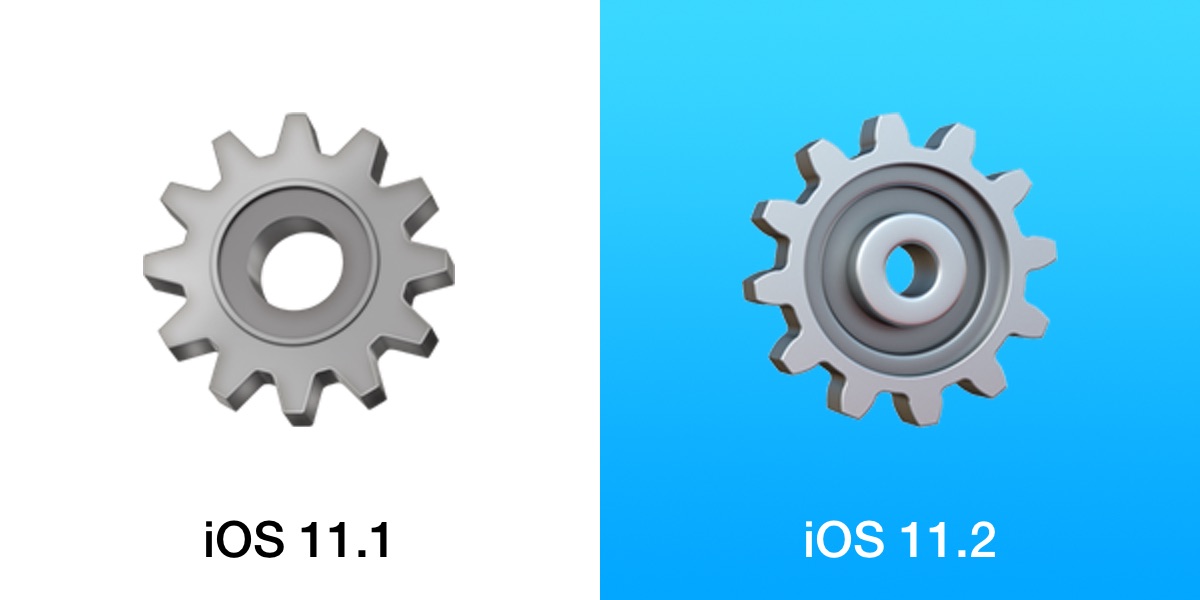 No new emojis have been added in this update, nor have any emojis been removed. Unicode is expected to finalize the 2018 emoji list in the first half of 2018, with a candidate list currently underway.[4]
Release
iOS 11.2 is available now for iPhone and iPad. The same emoji changes apply to tvOS 11.2, watchOS 4.2, and macOS 10.13.2 which are to be released soon.
---